Florida's 2020 Legislative "Champs and Chumps"
It's hard to imagine, but prior to the last couple weeks, the Florida Legislature was focused on many issues other than the Chinese coronavirus, or the "China virus" as President Trump calls it. For the most part, Republican legislators delivered on many issues facing Florida, from healthcare, guns, insurance, the environment, and school choice.
The Florida Legislature is back in Tallahassee to vote on the budget, a budget that includes a bunch of winning issues, and few losers. READ MORE
take our poll - story continues below
Completing this poll grants you access to The Floridian updates free of charge. You may opt out at anytime. You also agree to this site's Privacy Policy and Terms of Use.
CORONAVIRUS or "CHINA VIRUS"
The disease is spreading around the country, and in Florida, the number of cases has almost doubled in the last couple of days.
Congressman Mario Diaz-Balart (R) has come down with the bug. Rep. Diaz-Balart said he became symptomatic over the weekend. READ MORE
Corona Counter
Here is a snapshot of the most up-to-date numbers from the Florida Dept. of Health:
Visit The Floridian


"Scalise Will Self-Quarantine After Meeting With Diaz-Balart" by Floridian Press' Daniel Molina – After the announcement that Miami Mayor Francis Suarez (R) had tested positive for the coronavirus, he quickly announced that he would be self-quarantining and vlogging daily to keep Floridians updated on his experiences with the virus. Today it was announced that Florida Rep. Mario Diaz-Balart (R) had tested positive for the virus, and Utah Rep. Ben McAdams (D) announced soon after that he had also tested positive for the virus. In response, a bipartisan wave of support has followed as lawmakers quickly work to respond to the growing pandemic. In a statement, speaking on Rep. Diaz-Balart's diagnosis, Republican Whip Steve Scalise (R) released a statement regarding the congressman's prognosis, expressing that "since I had an extended meeting with him late last week, out of an abundance of caution, I have decided it would be best to self-quarantine based on the guidance of the Attending Physician of the United States Congress." He added that "fortunately, I am not experiencing any symptoms, and will continue working remotely on Congress' Coronavirus response, and will remain in close contact with the Trump administration's Coronavirus task force, my colleagues in Congress, as well as local officials and health professionals in Louisiana to ensure that swift action to address this crisis continues."
"Florida Congressman Diaz-Balart contracts Coronavirus" by Floridian Press' Javier Manjarres – Florida Congressman Mario Diaz-Balart (R) has tested positive for the deadly coronavirus. According to his legislative office, Rep. Diaz-Balart became symptomatic (fever and headache) Saturday night. Diaz-Balart has self-quarantined in his Washington D.C. apartment and continued to work as the federal government continues to negotiate the spreading disease. "I want everyone to know that I am feeling much better," stated Diaz-Balart " However, it is important that everyone take this extremely seriously and follow CDC guidelines in order to avoid getting sick and mitigate the spread of this virus. We must continue to work together to emerge stronger as a country during these trying times."
"Trump closes U.S. border with Canada" by Floridian Press' Javier Manjarres – President Donald Trump has just announced that he will be "temporarily closing" the U.S. border with Canada and signaled yesterday that the southern border could be next. Trump told reporters on Tuesday that he has in discussions with Canada and Mexico about shutting down the borders. The closing of the border with Canada was "mutual." The New York Times has reported that a Trump administration move to shut down the borders due to the coronavirus outbreak would be applied to immigrants seeking asylum and to those migrants looking to enter the country illegally. "Ports of entry would remain open to American citizens, green card holders and some foreigners with proper documentation as well as commercial traffic, according to the report," reported The Hill.
"Trump continues labeling Coronavirus the "China virus"" by Floridian Press' Javier Manjarres – As usual, President Trump is now backing down over something he has said. During a White House press conference on Wednesday to address the growing cases of COVID -19, President Trump continued to call the spreading disease as the "China virus." A few House Democrats of Asian-descent and now the country of China say that Trump's descriptive labeling of the virus is "racist" or puts Asians living in the U.S. at risk. "No, not at all," Trump said in response to a reporter, "I think they probably would agree with it, 100 percent. It comes from China." Trump doubled down on the term. "I always treated the Chinese Virus very seriously," Trump Trump referred to COVID-19 as the "China virus."
"Rep. Mucarsel-Powell Tackles Census Concerns" by Floridian Press' Daniel Molina – With the threat of COVID-19 on the sunshine state and the globe, Florida Democrats have blasted the president for what they believe is the Trump administration's intention to suppress the census. As a result, Florida Rep. Debbie Mucarsel-Powell (D), who faces a tough reelection campaign, has just released a statement regarding an accurate census count during the coronavirus crisis. Joined by 37 other Democratic members of congress, the Florida Rep. urged Commerce Secretary Wilbur Ross and Steven Dillingham, the U.S. Census Bureau Director, to consider other alternative options to ensure that an accurate and complete census count is taken. In her statement, Mucarsel-Powell expressed that "Florida continues to be one of the state's most likely to be undercounted during the 2020 census, jeopardizing our community's ability to be accurately and effectively represented." Mucarsel-Powell added that "we must take appropriate steps to mitigate the effects of the coronavirus pandemic on this important constitutional process." The members of Congress also noted that "while we appreciate the work [of the Commerce Department and the U.S. Census Bureau] to build a robust online infrastructure, simply pointing people to the online form is insufficient."
"Giallombardo is Called to Combat COVID-19" by Floridian Press' Daniel Molina – Mike Giallombardo (R) has been actively campaigning since announcing his intention to run for State Representative in District 77. However, the recent rise in COVID-19 throughout Florida and the world has called for all adequate personnel to combat the further spread. In a letter to supporters, Giallombardo wrote that "by now we have all seen the impact of coronavirus on our daily lives." He explained that "to help prevent its spread and to assist our medical professionals, Governor DeSantis has activated my National Guard unit in support of our state's emergency management mission." "As a result," he concluded, "we will be postponing all campaigning activities, including the fundraiser at Nevermind Bar and Eatery." Giallombardo asserted that "it is my honor to serve our state, and will do everything I can to keep our community safe and healthy." As well, he attached a video to letter, which adds further information to how the campaign will be moving forward and how he will be contributing to fighting the spread of the coronavirus in the sunshine state.
"Parents Choose in Florida" by WSJ's Editorial Board – The best defense of school-choice programs is that parents keep choosing them, and Florida is proving the point. A year after setting up a new school-voucher program, state lawmakers passed a bill last week to expand it. Eight House Democrats joined Republicans in favor last Monday, and the Senate voted Friday along party lines to send it to the Governor's desk. Florida created the taxpayer-funded Family Empowerment Scholarship (FES) last year to give vouchers to up to 18,000 low-income students. Current law expands the enrollment cap annually by 0.25% of the number of students in public school, so about 7,000 more students could obtain scholarships next year. But that's a fraction of the roughly 35,000 eligible students on waiting lists this year for FES and the larger Florida Tax Credit scholarship program (FTC), according to Step Up for Students, a private nonprofit. The new bill lifts the annual FES cap increase to 1% from 0.25% of public school enrollment, making room for about 28,000 more students next year—and 28,000 more each year after that. If capacity exceeds demand from eligible students—enough that more than 5% of available scholarships are unawarded—the legislation would trigger a 25% increase in the household-income cap so that more parents can apply. With no limit on the capacity escalator, the vouchers could extend beyond low-income families, though there is still significant demand from low-income parents who get priority. Roughly 70% of students receiving FES and FTC scholarships are African-American or Hispanic, according to state data. About 87% of FES students come from households at or below 185% of the federal poverty level, which is $48,470 for a family of four.
"In-person voting in Florida was down during coronavirus. Are mail ballots the answer?" by Miami Herald's Alex Daugherty – A day after Florida's presidential primary, when voters came to polls with gloves and workers provided hand sanitizer to help allay fears of coronavirus, calls for sending ballots in the mail to every American as a way to fight the spread of the virus are growing. Two U.S. Senators introduced a national vote-by-mail plan this week, the Democratic Party called on mail ballots to be made available to all registered voters and a group of advocacy organizations are demanding that the state of Florida allow voters to return a mail ballot if they couldn't vote on Election Day due to coronavirus fears. "It's critical for us to expand vote-by-mail in these times," said New Florida Majority executive director Andrea Mercado. "It was really exciting to see more Democrats voting in 2020 than 2016 but while there was more vote-by-mail and early voting, it dipped on Election Day." New Florida Majority and a host of advocacy organizations are suing the state of Florida to allow voters to request a vote-by-mail ballot until March 24 so they can still participate in the presidential preference primary that concluded Tuesday. A federal judge denied their suit to extend the vote-by-mail deadline a day before the election, but they filed a new motion Tuesday evening urging Gov. Ron DeSantis and the Florida Elections Canvassing Commission to allow Floridians unable to vote at the polls Tuesday to request and return a vote-by-mail ballot. And as the 2020 Democratic primary enters a 2 1/2 week pause in voting, with states postponing their previously scheduled contests, national advocates say there's time to send a ballot to every American who has yet to vote. Amber McReynolds, the CEO of vote-by-mail advocacy group Vote at Home and the former director of elections for Denver, Colorado, said it's "feasible" for every state to send a ballot by mail to every registered voter in 2020.
"Coronavirus in Florida: Palm Beach County hit hardest by poll worker shortages" by Palm Beach Posts' Christine Stapleton – The phone calls starting coming in the week before the March 17 primary election. By the time the World Health Organization declared the spread of coronavirus a pandemic on March 11, Palm Beach County Supervisor of Elections Wendy Sartory Link knew she had a big problem. Palm Beach County's epic history of mucking up every facet of an election, from the design of its butterfly ballot to hanging chads and overheated tabulation machines, was headed into uncharted territory. A shortage of poll workers. "The effect was huge," Sartory Link said late election night from the tabulation center where votes are counted. She stopped counting the number of poll workers who canceled when the no-shows topped 800. She immediately pivoted to finding more hands to man the polls, from checking voter identity to assisting them in scanning ballots. Civic and political groups sent email blasts to their members over the weekend, asking for volunteers. Training began but the calls from workers dropping out kept coming. When the polls opened, the situation got worse — more poll workers, who hadn't bothered to cancel in advance — simply did not report for duty. "The ones that called us in advance, they were very apologetic, they hated that they were not going to do it and we told them, 'Listen, we're so grateful you went through the training and you wanted to be a poll worker,'" Sartory Link said. With not enough workers to man some polling stations, complaints rolled in.
"As Biden continues to win, many wonder: When will Sanders quit?" by Associated Press via Tampa Bay Times – Joe Biden swept to victory in Florida, Illinois and Arizona, increasingly pulling away with a Democratic presidential primary upended by the coronavirus and building pressure on Bernie Sanders to abandon his campaign. The former vice president's third big night in as many weeks came Tuesday amid tremendous uncertainty as the Democratic contest collides with efforts to slow the spread of the virus that has shut down large swaths of American life. Polls were shuttered in Ohio, and although balloting went ahead as scheduled in the three other states, election workers and voters reported problems. Still, Biden's quest for his party's nomination now seems well within reach. His trio of wins doubled his delegate haul over Sanders, giving the former vice president a nearly insurmountable lead. Top Democratic leaders and donors have also increasingly lined up behind Biden as the best option to square off against President Donald Trump in November. Using a live stream to address supporters from his home state of Delaware, Biden seemed ready to move past the primary. He paid tribute to the Vermont senator for advancing key issues like affordable health care and combating climate change. "Sen. Sanders and his supporters have brought a remarkable passion and tenacity to all of these issues. Together they have shifted the fundamental conversation in this country," Biden said. "So let me say, especially to the young voters who have been inspired by Sen. Sanders, I hear you. I know what's at stake. I know what we have to do."
"Coronavirus in Florida: Editorial: Celebrate sunshine, our best disinfectant" by The Sarasota Herald-Tribune's Editorial Board – Ever since a collection of journalists and open-government advocates came up with the bright idea in 2005, Sunshine Week has happened quietly every March. Public response has ranged from respectful nods to dismissive yawns. This year is quite another story. We're in the middle of Sunshine Week — March 15-21 — at the same time we're in the throes of a novel coronavirus outbreak that has transformed the free flow of information from and about our leaders into our very lifeblood. Sunshine Week is a national observance of an abstract concept. It's when pundits, newspaper editorial boards and investigative journalists try to get the public excited about its right to know what our government and political leaders are up to, and how they try to hide it. Unfortunately, this is a right that fails to impress most folks as compelling in times of relative peace, prosperity and tranquility. Government in the sunshine — especially in Florida, where far-sighted landmark legislation on public records access has sustained so many tiny chips and dings that it's coming to resemble damaged goods — is too often seen as an inconvenience or violation of privacy. One example is the unsuccessful attempt in this year's legislative session to create a public records exemption that would have made recruitment of state university presidents more confidential and thus, presumably, more selective. This time, wiser heads prevailed. But as with most legislation of this sort, it will likely be back next year. One reason that open-government laws have an image problem is that it's difficult — and often expensive — to expose the most outrageous and pervasive cultures of secrecy. The more our elected and appointed officials are pressured to practice transparency, the more adept they become at devising new window treatments to shut out the public, and show themselves in a flattering light. Journalists and citizen activists almost daily have to weigh the costs of pursuing tips and hunches against the probable value of what public documents might reveal.
"Wasserman Schultz slams Florida governor over sluggish response to coronavirus" by POLITICO's Matt Dixon – Rep. Debbie Wasserman Schultz, on a call with fellow lawmakers and Florida state officials, accused Gov. Ron DeSantis of failing to acknowledge the coronavirus is spreading in the state even among people who haven't traveled overseas. In a recording of the briefing obtained by POLITICO, Wasserman Schultz tried without success to get state Surgeon General Scott Rivkees, a DeSantis appointee, to commit to informing the public about community spread in Florida. "It needs to be said out loud," she told Rivkees on Tuesday during a seven-minute phone exchange marked by long silences. "When is that going to be said?" "Thank you," Rivkees responded. "We very much appreciate this input and perspective." "Young people who are absolutely able to transmit the virus, they act differently when they are specifically made aware of the possibility or probability of their catching the virus or spreading it potentially," Wasserman Schultz said. "When are we going to be saying this out loud?" "Yes, we are, and many thanks for your comments," Rivkees responded. Rivkees told Wasserman Schultz, a Democrat, that the issue "absolutely" would be discussed at DeSantis' next news conference, which was scheduled for Wednesday afternoon. At the news briefing, DeSantis did in fact acknowledge community spread. "You have a community spread in Broward and in very likely Dade," he told reporters. A shortage of swabs, surgical-grade protection gear and testing chemicals is preventing the state from identifying it, DeSantis said. Wasserman Schultz later tweeted that DeSantis had soft-pedaled coronavirus threats for too long.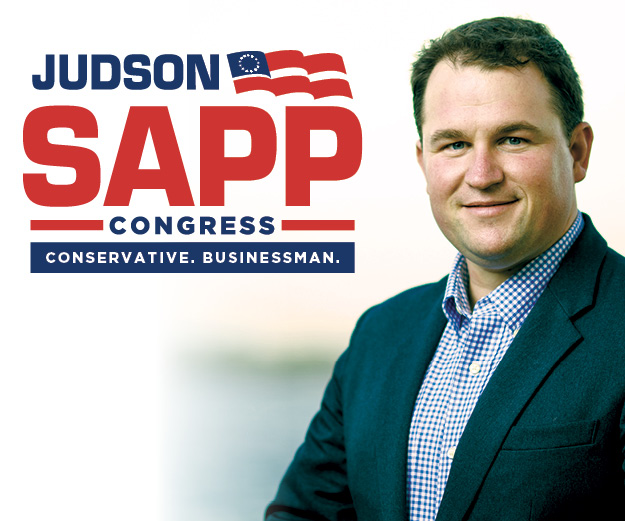 "Trump signs 2nd coronavirus response bill hours after Senate passage" by Fox News' Marisa Schultz – President Trump on Wednesday signed the second coronavirus relief bill into law that provides paid sick leave, unemployment help and free testing to Americans, the White House announced. The Senate passed the legislation in a 90-8 vote earlier Wednesday. Senate Majority Leader Mitch McConnell, R-Ky., had criticized the legislation negotiated by House Speaker Nancy Pelosi, D-Calif., and Treasury Secretary Steven Mnuchin as having "real shortcomings", but urged his members to "gag and vote for it anyway" to show bipartisan cooperation during the global pandemic. "This is a time for urgent bipartisan action, and in this case, I do not believe we should let perfection be the enemy of something that will help even a subset of workers," McConnell said Wednesday morning in announcing he'd vote for the House legislation. Two senators were absent – Sen. Cory Gardner, R-Colo., and Sen. Rick Scott, R-Fla. — because of self-quarantining after exposure to people who tested positive for coronavirus. The eight senators voting no were all Republicans: Sens. Marsha Blackburn of Tennessee, James Inhofe of Oklahoma, Ron Johnson of Wisconsin, James Lankford of Oklahoma, Mike Lee of Utah, Rand Paul of Kentucky, Ben Sasse of Nebraska and Tim Scott of South Carolina. Critics said the mandate on small businesses to provide paid sick leave to workers was too much of a hardship when businesses are short on cash and can't wait for a federal tax credit reimbursement. "Small businesses in my state are closed," Lankford said after the vote. "…Many small businesses are really struggling with how they're going to pay for this when they have no income coming in right now. They are hearing the promise of a federal reimbursement coming to them, but they don't know when that's coming and they're literally teetering on the edge right now. And they're [saying]: 'Please don't do something that pushes us over the edge.'"
"Biden and Sanders campaigns in regular contact to discuss coronavirus pandemic, aides say" by CNN's Ryan Nobles and Arlette Saenz – The campaigns of Joe Biden and Bernie Sanders have been in "regular contact" since last week to discuss the coronavirus pandemic, aides to both campaigns confirmed to CNN. "Since last week, the Biden and Sanders campaigns have been in regular contact at a senior level to discuss how the coronavirus is affecting the campaigns, how to adjust schedules and activities in light of that — as well as to discuss both Vice President Biden's and Senator Sanders' ideas on policy responses to the virus," Biden deputy campaign manager Kate Bedingfield said. "While the two campaigns obviously have their differences, they are working together to try to promote the health and safety of their teams, those who interact with the campaigns, and the American people," she added. An aide to Sanders also confirmed the conversations and said the discussions took place between top aides, not the candidates themselves. The Washington Post first reported on the discussions. The open line of communication between the two candidates vying for the Democratic nomination for president comes not only as the nation is gripped by coronavirus, but also as Sanders is weighing his next moves in the party's primary race now that his path to the nomination has effectively closed. Under normal circumstances, Sanders could do what he did in 2016: Stay in the race and spend the next three months pressuring his opponent to take progressive policy positions — all the while amassing delegates who could turn into leverage as the party develops its platform. But the spread of the coronavirus has halted all in-person campaigning, preventing the Vermont senator from holding the large rallies that define his campaign. And the usual schedule of debates and primaries that would be opportunities for Sanders won't exist this time. When asked during a question and answer session with reporters Wednesday what his time frame was for making a decision about his campaign, Sanders did not want to discuss it, telling CNN's Manu Raju, "I'm dealing with a f**king global crisis." Meanwhile, Biden has continued his march toward the nomination with virtual rallies and speeches.
"Trump calls himself a 'wartime president' over coronavirus as he invokes Defense Production Act" by Fox News' Adam Shaw – President Trump on Wednesday announced that he is invoking the Defense Production Act as part of the administration's efforts to tackle the coronavirus pandemic — and also described himself as being a "wartime president." "It can do a lot of good things if we need it," he said at a White House press conference. "We'll have it all completed, signing it in just a little while." The act ensures the private sector can ramp-up manufacturing and distribution of emergency medical supplies and equipment. The move gives the White House the authority to increase production of masks, ventilators and respirators, as well as expand hospital capacity to combat the coronavirus. Asked if he saw the nation as being on a wartime footing he said he did and described himself as "in a sense a wartime president." He made the remarks at a press conference along members of the coronavirus pandemic task force. The U.S. has largely shuttered many aspects of daily life in order to stem the rapid onset of the virus, echoing efforts across the globe. As of Wednesday morning, there were 6,519 cases and 114 deaths in the United States. The Centers for Disease Control and Prevention reported that coronavirus deaths in the U.S. mirror what has been reported in other countries, with approximately 4 out of 5 deaths occurring in people 65 and older — and no deaths in children. The crisis has caused chaos in the markets and the economy as a whole. Schools have closed and restaurants and bars have been reduced to takeout and delivery in many parts of the country. San Francisco declared a shelter-in-place order this week, while many states have put restrictions on large gatherings. The administration has been working with Congress on a nearly $1 trillion stimulus package to reinvigorate the U.S. economy and to provide relief to businesses and workers who have been hit hardest by the crisis.
"Markets Enter New Phase—Where Cash Is All That Matters" by WSJ's Paul J. Davies – A rush for cash shook the financial system Wednesday, as companies and investors hunkered down for a prolonged economic stall, taking the recent market turmoil into a new, more troubling liquidation phase. Investors sold nearly everything they could in the most all-encompassing market drawdown since the darkest days of the 2008 financial crisis. Short-term money markets at the heart of the financial system were strained and large companies have drawn heavily on credit facilities while they have them. The selling engulfed stocks, sending the Dow Jones Industrial Average down 1,338.46 points, or 6.3%, to 19898.92, its first close below 20000 in more than three years. The blue-chip index, which dropped more than 2,300 points earlier in the session, has fallen by about a third in just the past month. Wednesday's selloff crushed shares of companies as varied as airlines, restaurants, banks and retailers. The declines showed the extent to which investors are worried that the novel coronavirus pandemic—which has already forced airlines to cut flights and businesses to close—could send the economy into a recession. Shares of Boeing Inc. tumbled 18%, while stock in Citigroup lost nearly 10% in value. A drop of more than 20% in the price of oil slammed shares of energy companies. Exxon Mobil Inc. fell 10% and has halved so far this year.
"HUD, Fannie, Freddie suspend foreclosures, evictions during outbreak" by POLITICO's Katy O'Donnell – President Donald Trump said Wednesday the Department of Housing and Urban Development will suspend foreclosures and evictions for mortgages insured by the Federal Housing Administration until the end of April, a move that will affect about 8.1 million mortgages. The Federal Housing Finance Agency also ordered Fannie Mae and Freddie Mac, the companies behind about half of the nation's $11 trillion mortgage market, to suspend foreclosures and evictions for any single-family mortgages they back for "at least 60 days," the agency said. Trump's move, announced at a White House press conference, is part of a broad-based response by the administration to the fallout from the rapidly spreading coronavirus pandemic, which threatens to shut down large swaths of the economy and has wreaked havoc in many countries overseas. FHFA Director Mark Calabria said the foreclosure and eviction suspension will allow people "to stay in their homes during this national emergency," Fannie and Freddie "are working with mortgage servicers to ensure that borrowers facing hardship because of the coronavirus can get assistance," Calabria said in a statement, adding that those borrowers should get in touch with their mortgage servicers as quickly as possible. Calabria told economists on a conference call this afternoon that the agency is seeking to help both those borrowers affected by the virus and those who were struggling to make payments before the outbreak. Out of a public health concern, he said, Fannie and Freddie would make sure people who were already behind on their mortgages aren't evicted and put on the street in the middle of a pandemic.
"John Cornyn blames virus on China: 'Culture where people eat bats and snakes and dogs'" by Fox News' Louis Casiano – Sen. John Cornyn came under fire Wednesday for comments some perceived as racist when he blamed China for the coronavirus pandemic, calling it a "culture where people eat bats and snakes and dogs and things like that." "China is to blame," the Texas Republican told reporters. "Because the culture where people eat bats and snakes and dogs and things like that." The coronavirus has origins in bats, according to the Centers for Disease Control and Prevention (CDC). Many infected patients in Wuhan, China, the epicenter of the pandemic, were linked to a seafood and live animal market in the city, the CDC said. However, there is no evidence that the consumption of such animals created the virus. Cornyn also linked China to the swine flu, SARS and MERS pandemics. "These viruses are transmitted from the animal to the people and that's why China has been the source of a lot of these viruses like SARS, like MERS, the Swine flu, and now the coronavirus, so I think they have a fundamental problem," he said. MERS was first detected in Saudi Arabia in 2012 and SARS was first reported in China in 2002. The swine flu was first detected in the United States. Cornyn's remarks came hours after President Trump doubled down on labeling the COVID-19 as the "China virus." He pushed back on accusations that the label fuels hostility toward Asian-Americans. "No, not at all," Trump said during a Wednesday press conference. "I think they probably would agree with it, 100 percent. It comes from China."
"12 changes to the US immigration system during the coronavirus pandemic" by CNN's Priscilla Alvarez – As the United States responds to the coronavirus pandemic, the Trump administration has made sweeping changes to the country's immigration apparatus, altering daily operations and disrupting the lives of thousands. In a little over a week, there have been a dozen changes, ranging from postponing immigration hearings to pausing deportation flights to certain countries and suspending refugee admissions. The tweaks to the system are being made incrementally, though rapidly, as the pandemic spreads across the country. Against the backdrop of the coronavirus outbreak, the Trump administration is also trying to move forward with some of its most restrictionist policies that have struggled to be put into practice, including blocking entry to asylum seekers. President Donald Trump confirmed he's planning to bar entry to migrants during a White House briefing Wednesday. "The answer's yes," Trump said when asked if he was planning to take that step, which he said would come "very soon," adding, "Probably today." Below is a list of the changes to the immigration system over recent days:
"Call It a Layoff, a Furlough or a Cut Shift: Americans are Losing Work" by Micah Maidenberg, Chip Cutter and Rachel Feintzeig – Employers are cutting shifts, suspending work and starting to lay off workers as the new coronavirus devastates business across the country. Companies from restaurant operators to wedding caterers have started to let workers go as they ratchet down operations. Many firms have moved cautiously to date, furloughing employees and moving workers to part-time status. But for many companies, economists say, layoffs are likely next. More than 3,600 people, most of them from entertainment and leisure industries, have been laid off in the U.S. due to the pandemic, according to new data released Wednesday from Challenger, Gray & Christmas Inc., an outplacement firm. That count doesn't include job cuts at bars and restaurants in more than a dozen states and some cities that face restrictions on operations. In Texas, 60 employees working on the now-canceled South by Southwest festival were laid off, according to a state filing. Ryan Choura, owner of his namesake events and tenting company in the Los Angeles area, said he shifted almost 140 full-time employees to part time as clients canceled or postponed events, such as the Coachella Valley Music and Arts Festival. Other employees at the company have been laid off. Union Square Hospitality Group—a New York-based company led by Danny Meyer that runs the well-known Union Square Cafe and other restaurants—last week said it would temporarily close its locations and on Wednesday laid off around 2,000 employees, or 80% of its workforce, as revenue dried up. "The goal is to rehire as many of those people as soon as possible, when health and business conditions permit," Union Square said. Molly Moon's, an eight-store ice cream chain in Seattle, usually boosts its staff from 120 workers to 230 as summer draws near. Instead, last week it was weighing cutting employees' hours back nearly 20 percent.
"ICE to scale back arrests during coronavirus pandemic" by POLITICO's Ian Kullgren – Immigration and Customs Enforcement said today that it will halt arrests during the coronavirus pandemic except for those deemed "mission critical" to "maintain public safety and national security." In a statement, the agency said it would not make any arrests near hospitals, doctor's offices, or health clinics "except in the most extraordinary of circumstances." "Individuals should not avoid seeking medical care because they fear civil immigration enforcement," ICE said in a statement. The announcement came amid growing concern over the virus' rapid spread both publicly and inside the government. Nearly 500 Homeland Security employees are quarantined because of the coronavirus, and at least 13 are confirmed or presumed Covid-19 positive, according to documents reviewed by POLITICO today. The American Civil Liberties Union last week asked a federal court to release a group of sick and elderly detainees in Washington state, citing concerns for their safety. ICE did not immediately say what it would do with the roughly 37,000 people in detention nationwide.
"US coronavirus cases soar past 8,700 as officials try to head off overwhelming effects" by CNN's Holly Yan, Christina Maxouris and Steve Almasy – The number of coronavirus cases in the United States keeps jumping each day by the hundreds, pushing health care officials and political leaders to take steps to keep the pandemic from overwhelming the system. The battle is to get equipment and beds to doctors and nurses and to stem the economic fallout by taking measures to provide financial relief. The bad news is, as more tests become available, more people will find out they have Covid-19, the disease caused by the new virus. That means many more patients at already stressed hospitals. Governors and mayors are trying to do their part by seeking more items such as masks and ventilators and calling for their citizens to avoid others until the number of cases doesn't look like a steep hill, both on paper and in reality. Maryland Gov. Larry Hogan told CNN's Wolf Blitzer he is concerned about medical shortages. "We're trying to get 6,000 hospital beds online. We're trying to deal with all of these issues," he said. "The flattening out of this curve that you keep hearing everybody talking about is so critical, because if we don't do that with the social distancing … then the system is completely overwhelmed and the health care system is incapable of dealing with such a crush of people all needing acute care at the same time." As the US death toll grew to almost 150, states are ordering more shutdowns. Hospital employees are making their own face masks or sometimes using them twice. And doctors are begging the public to keep their distance from others.
"Air Force flew 500,000 coronavirus test swabs from Italy to Tennessee" by Fox News' Greg Norman, Lucas Tomlinson – The U.S. Air Force has flown half a million coronavirus testing swabs from Italy to Tennessee, the branch's top general revealed Wednesday. Gen. David Goldfein told reporters at the Pentagon that the swabs landed in Memphis on Monday. They were transported across the Atlantic on an Air Force C-17 cargo plane and now will be distributed around the country, people familiar with the mission told Defense One. A photo purportedly showing a C-17 stocked with pallets of testing kits was temporarily posted on Instagram by a user who claimed to be part of the mission's crew, the website adds. As of Wednesday, 49 members of the U.S. military are reported to have coronavirus, seven of which are active-duty Air Force members. "We know our cases will increase," Goldfein said, noting the Air Force is "still conducting global missions" and flying fighter jets and bombers. He also mentioned how the branch is looking into helping the U.S. Department of Health and Human Services if they ever request the relocation of coronavirus-positive patients. The C-17 cargo planes have transportation isolation systems that first were used during the Ebola crisis. As of now though, they are only capable of moving less than 10 people at a time.
"Trump Sought to Expand Virus Drug Tests Over FDA Objections" by WSJ's Thomas M. Burton – The White House considered issuing an executive order greatly expanding the use of investigational drugs against the new coronavirus, but met with objections from Food and Drug Administration scientists who warned it could pose unneeded risks to patients, according to a senior government official. The idea to expand testing of drugs and other medical therapies was strongly opposed by the FDA's senior scientists this week, the official said, and represented the most notable conflict between the FDA and the White House in recent memory. Asked about The Wall Street Journal's report at a press briefing Wednesday, President Trump replied that he hadn't seen the article, but added: "We are making a lot of progress with therapeutics." Mr. Trump told reporters that his administration is expanding access to tests for the virus, and later said there would be a news conference Thursday involving the FDA. Mr. Trump said he is also invoking the Defense Production Act to get more medical supplies like protective masks and hospital gowns in greater supply. Many hospitals are saying that th ey are already running short of such protective products that could protect doctors and nurses who are treating patients who are sick with the coronavirus. Also at the press briefing, Mr. Trump said the current experience of getting tested with a nasal swab—which he said he has done recently— "is not very nice to do, I can tell you that." He said there is a test in the works in which a patient can do the swab on himself or herself, potentially making the experience more pleasant.
"Virus pushes U.S.-Chinese relationship toward fracture" by POLITICO's Nahal Toosi and Adam Behsudi – The coronavirus may do more to unravel U.S.-Chinese ties than trade wars, technology threats and presidential tweets ever did. The two countries' relationship — already under enormous pressure in recent years — is on the verge of imploding as both sides seek to assign blame for the virus' origin and exchange tit-for-tat recriminations on other fronts, including expelling journalists. The fallout from the global pandemic threatens the recent U.S.-Chinese trade deal and could undermine future global stability given the importance of both countries to international trade. Beyond trade, the virus' spread could even lead to more long-term shifts in how the U.S. and China are perceived. China, which has continued to shore up its military power in the face of longstanding U.S. supremacy, has now begun offering aid to other countries crippled by the virus as a way to showcase its global leadership amid a slow, limited U.S. reaction. "I cannot think of a more dangerous time in the U.S.-China relationship in the last 40 years, and the carnage from the coronavirus has barely begun in the U.S.," China analyst Bill Bishop wrote this week in his widely read Sinocism newsletter.
"Maxine Waters says during coronavirus outbreak adults should get $2G per month, children $1G per month" by Fox News' Louis Casiano – Rep. Maxine Waters, D-Calif., proposed a coronavirus relief plan Wednesday that would oblige the Federal Reserve to provide families with $2,000 for all adults and $1,000 for each child during each month of the pandemic. The plan would also suspend consumer and small business credit payments, such as mortgages, car payments and student and personal loans, to allow people to weather the crisis. "Low-income communities were already struggling before this crisis began and will likely be hit particularly hard by the coming recession," said Waters, the chairwoman of the House Financial Service Committee. "This is an urgent public health crisis that has quickly harmed our entire economy, and it demands swift and bold action." The plan would also include $5 billion for emergency homeless assistance and $10 billion in community development block grants for communities to help vulnerable populations. Other initiatives would include prohibiting the repossession of cars, debt collection and the garnishment of wages during the crisis. Many Americans have begun applying for unemployment benefits or have been furloughed as the economic impact of the virus continues. The White House is seeking to move forward with a $1 trillion coronavirus package to help Americans. The Trump administration is seeking $250 billion in payments to Americans starting April 6, followed by another $250 billion cash payment round beginning May 18, according to the working draft of the plan obtained by Fox Business Network.
President Donald Trump @realDonaldTrump – Today I spoke with American physicians and nurses to thank them for their tireless work. Doctors and nurses are at the front lines of this war and are true American HEROES! With their help, America will WIN.

After a totally unnecessary delay by Senate Republicans, the Senate passed the House bill to fight coronavirus
It provides free testing, paid sick leave extensions, food assistance, Medicaid reimbursement, expanded unemployment insurance
President Trump needs to sign it ASAP

Marco Rubio @marcorubio –A week ago tonight we had 760 cases of #COVID19 in the U.S. As of tonight we have over 6400. Do not be discouraged. It takes 3 weeks from the start of social distancing measures to start seeing the rate slow down. Don't be discouraged #StayHomeStaySafe
Rick Scott @SenRickScott – Just spoke with the President of the @NationalGrocers, Their supply chains are still working. I want to thank everyone in the grocery industry for all of their efforts to make sure Americans have everything they need. Remember to buy what you need, not necessarily what you want.
Debbie Wasserman Schultz @DWStweets – Florida voters emphatically said tonight that they want @JoeBiden's trusted, proven leadership in a time of fear, uncertainty and crisis. I'm so proud my home state overcame adversity to vote in force for a man who can bring unity in overcoming this crisis.
Rep. Ted Deutch @RepTedDeutch – This is a difficult time for everyone, but healthcare professionals and first responders are working hard to tackle this outbreak. Thank you to all the heroes who are working diligently to keep our communities safe and healthy during this crisis.
US Rep. Al Lawson Jr @RepAlLawsonJr –Thank you to all of our health care professionals during these trying times
Rep. Matt Gaetz @RepMattGaetz – America will beat coronavirus.The American people, armed with information and a government supporting our response, can be confident that we are going to prevail against COVID-19.