Election Day
Well, today is the day Floridians will finally get to vote for their choice for president. Republicans will vote for Trump, while Democrats are expected hand vice president Joe Biden the victory.
take our poll - story continues below
Completing this poll grants you access to The Floridian updates free of charge. You may opt out at anytime. You also agree to this site's Privacy Policy and Terms of Use.
Bernie's "Band of Bros" will surely be backing it up after tonight as Florida is ready to vote against the Fidel Castro-supporting presidential candidate.
Trump Train Chugs Along
The latest Univision poll shows that regardless of who the Democrats throw at him, Trump beats the Democrat 48%-44%. READ MORE
The Virus
As the Coronavirus continues to spread across the nation, Florida is quickly becoming one of the states with the most COVID-19 cases. According to the Florida Department of Health, there are some 136 confirmed cases across the state, with four residents already having succumbed to the disease. READ MORE
Visit The Floridian


 "Rep. Ross Spano suspends campaign due to Coronavirus" by Floridian Press' Javier Manjarres – The Coronavirus has just shut down the congressional campaign of Rep. Ross Spano (R) in Florida. According to Spano's campaign, the freshman congressman's reelection campaign is temporarily suspended "effective immediately" due to the COVID-19 outbreak "My priorities right now do not include politics or my re-election to office," said Spano. "I'm focused on the health and safety of my constituents and Floridians alike during this national emergency related to the COVID-19 pandemic. Last week, the U.S. House of Representatives displayed what is possible when we unite as leaders to confront a threat to the American people. I'll continue to work tirelessly with President Trump and my colleagues in Congress to provide additional relief to small businesses, incentivize employers to allows employees to work from home, and help to protect those facing job-layoffs. We as Americans must all come together in these trying times to help prevent further spread of this virus," he added. Rep. Spano, along with Reps. Ted Deutch, Gus Bilirakis, Matt Gaetz, Bill Posey, Brian Mast, Darren Soto, Ted Yoho, Neil Dunn, Mario Diaz-Balart, Michael Waltz, Daniel Webster, Stephanie Murphy, John Rutherford, Vern Buchanan, and Greg Steube, all signed a letter of support of, and voted voted in favor of the Coronavirus Preparedness and Response Supplemental Appropriations Act, 2020. President Trump signed the bill into law last week.
Coronavirus :
"Clean Waterways Act: A weak response to growing climate change dangers | Opinion" by Sun Sentinel's John Burr – In Florida we have a habit of cheering half measures and Johnny-come-lately actions from our public leaders. To wit: The Florida Legislature last week passed the first bill in a decade that acknowledges climate change – this in a state widely known as extraordinarily vulnerable to our altered climate. The bill will require that the design of new coastal buildings paid for by the state take sea-level rise into account. The bill's sponsor, Democratic Sen. Jose Javier Rodriguez, from Miami, acknowledged to The Miami Herald, that the bill was just one step along the long road to what Florida needs to do. "Inaction for 30 years and hostility (to climate change) for the last decade means, frankly, anything more than sitting on your hands is an improvement," Rodríguez said. "The bar is so incredibly low. Just speaking about climate is an improvement, and that cannot be the bar that we use." Yes, the bar is so incredibly low. Florida is, need you be reminded, where the last governor, Rick Scott, actively shut down any public action on global warming, resulting in "the lost decade." That's a term used to describe our state government's head-in-the-sand approach to its greatest long-term threat. Gov. Ron DeSantis is more attuned to environmental issues than Scott (again, a low bar), and that won him support early in his term on environmental and climate issues. But we need far more than what we are getting from our state leaders. The Clean Waterways Act that passed last week – an issue that DeSantis made a centerpiece of his 2018 campaign for office – was applauded by its legislative sponsors. The Clean Waterways Act that passed last week – an issue that DeSantis made a centerpiece of his 2018 campaign for office – was applauded by its legislative sponsors.
"Ahead of Florida primary, 1.4 million former felons unsure whether they can vote in 2020" by USA Today's Alan Gomez – It's been 16 months since Floridians voted to restore voting rights for roughly 1.4 million felons who had been permanently banned from casting a ballot by a law passed during the Jim Crow era, yet the vast majority of those felons will not be able to vote in Florida's primary Tuesday and may not be able to vote come November, either. The reason? Florida's Republican-controlled Legislature and its Republican governor passed a law last year that, they said, was designed to implement the voters' will by requiring that all prison terms — and court costs — be paid before felons can vote. Civil rights and advocacy groups sued the state arguing that requiring court costs be paid in full was unconstitutional, tantamount to a poll tax. That disagreement has thrown the voter registration process into a prolonged legal battle that may not be resolved until it's decided by the U.S. Supreme Court. The clash has led to accusations of racism against GOP legislators in Tallahassee, the unusual situation of state attorneys trying to help register people they had previously locked away, and county supervisors of election stuck in the middle with little clarity on who can and can't vote. The U.S. Court of Appeals for the 11th Circuit gave felons a legal victory last month, ruling that the state cannot bar felons from registering to vote based solely on their failure to pay all of their court costs and fees. But the ongoing legal battle has left many confused and resulted in a small number of felons successfully registering to vote. That means hundreds of thousands of potential voters are unable to participate in an election that could swing the 2020 presidential race in a state notorious for its slim voting margins.
"Presidential primary in Florida will go on as planned" by News4Jax's Scott Johnson – Despite ongoing concerns over the new coronavirus, the presidential primary in Florida will go as planned Tuesday. Ohio, Arizona and Illinois are also proceeding with their presidential primaries scheduled for Tuesday. Elsewhere, Georgia already postponed next week's primary, and Louisiana has postponed its scheduled April 4 primary. Clay County Supervisor of Elections Chris Chambless told News4Jax that there are a lot of precautions being taken to keep everyone who goes out to vote safe. He said cleaning will be happening throughout the day to limit any potential spread of germs. "Individuals will come into a polling location that continues to be sanitized throughout the day. They will receive the ballot. They will go to the booth — again, sanitized throughout the day. They will go put it in the tabulator and receive that vaunted 'I voted' sticker," Chambless said. "I think voters can expect to find polling locations cleaner than most places in Clay County." Chambless said roughly 15% have early voted so far in Clay County, which is on par for a normal presidential preference primary, and he thinks Tuesday's numbers will not be abnormally low. In talking to voters, News4Jax heard a range of opinions on whether Florida made the right move to still allow people at the polls. "Hopefully people go early and go intermittently so they're not in line altogether, spreading germs," said a voter named Donna. Voter Doug Riley said he's not concerned about going to a polling place. "Not with the preparations that a lot of people have been making right now," he said. "I know a lot of businesses, a lot of public places are doing extra cleaning right now."
"NEWSFLASH: Florida Department of Health Confirms First Coronavirus Case in Brevard County" by Space Coast Daily –The first positive case of coronavirus in Brevard County has been confirmed by the Florida Department of Health. Additional information on whether the virus was travel-related, as well as the gender and age of the person infected, is not immediately available as this is a developing story. Stay tuned to Space Coast Daily for updates. The news comes barely a week after Florida Gov. Ron DeSantis declared a state of emergency following the state's first coronavirus disease-related deaths. This past week, the World Health Organization declared COVID-19 a pandemic. This past Friday, President Donald Trump declared coronavirus a national emergency. Brevard County declared a local state of emergency on Saturday, which provides the county additional avenues to obtain protective equipment for first responders and sanitation supplies for critical public facilities; to make adjustments on leave policies; to tap into financial reserves to deal with potential emergencies; and to seek federal reimbursement for consequence management actions. As of Monday, Florida had confirmed 137 cases of coronavirus, including confirmed cases in neighboring Volusia, Seminole, Osceola, and Orange counties. Brevard County Emergency Management continues to work closely with local, state and federal health officials to monitor the spread of the disease.
"Florida activates emergency small business loans amid COVID-19 economy worries" by WTXL – On Monday, Governor Ron DeSantis activated the Florida Small Business Emergency Bridge Loan Program to support small businesses impacted by COVID-19. The bridge loan program, managed by the Florida Department of Economic Opportunity, will provide short-term, interest-free loans to small businesses that experienced economic injury from COVID-19. The application period opens March 17 and runs through May 8, 2020. "As we mitigate against the spread of COVID-19, the health, safety and well-being of Floridians comes first," said Governor DeSantis. "I understand the harm mitigation strategies will have on small businesses throughout our state. By activating the Florida Small Business Emergency Bridge Loan, we are providing the opportunity for Florida's small businesses to receive cash immediately to ensure they can lessen the impacts felt as a result of COVID-19." DEO will administer the Florida Small Business Emergency Bridge Loan Program in partnership with the Florida SBDC Network and Florida First Capital Finance Corporation to provide cash flow to businesses economically impacted by COVID-19. The short-term, interest-free loans help bridge the gap between the time the economic impact occurred and when a business secures other financial resources, including payment of insurance claims or longer-term Small Business Administration loans. Up to $50 million has been allocated for the program. "Governor DeSantis has been a true leader in the fight to prevent the spread of COVID-19 and has prioritized the safety of all Floridians," said Florida Department of Economic Opportunity Executive Director, Ken Lawson. "The Florida Small Business Emergency Bridge Loan will help Florida's small businesses get through this unsettling time. We appreciate the Governor's efforts to keep Florida's small businesses top of mind and our partners at the Florida SBDC Network and Florida First Capital Finance Corporation to help them recover."
"As coronavirus spreads, Florida is buying way more guns than normal" by Tampa Bay Times' Gabrielle Calise and Langston Taylor – Toilet paper and hand sanitizer aren't the only things Floridians are stocking up during the coronavirus pandemic. People across the state are rushing to buy more guns. At Bill Jackson's Shop For Adventure in Pinellas Park, salespeople worked through lunch Monday, selling ammunition, handguns and shotguns. "Just about everybody buying is concerned about security and they don't know what to expect," said Joseph Newton, a store manager. "Same thing I imagine with people emptying the shelves in the grocery store … Nobody really knows." Florida Department of Law Enforcement data shows that is exactly what's happening. Buying a gun in Florida requires undergoing a background check, which screens for criminal convictions, among other red flags. So the number of background checks is a good proxy for tracking firearm sales, although people can buy more than one gun at a time. In recent days, the number of background checks in Florida has gone through the roof. Starting Friday, Florida processed more background checks than normal, indicating people are buying guns in much higher numbers than expected this time of year. Here's how the Tampa Bay Times calculated that: We compared background checks from this past Friday, Saturday and Sunday to the average number of background checks on those days from March 2012 to 2019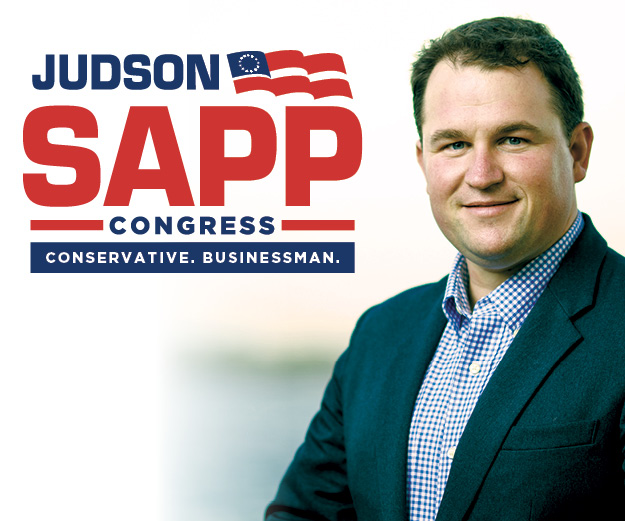 "Sanders Continues to Defend Comments Praising Fidel Castro" by Hispolitica Mona Salama – Ahead of Florida voting on, where millions of Cuban immigrants currently reside, Sen. Bernie Sanders (I-VT) was asked once again during Sunday's Democratic debate about his previous remarks praising Cuban dictator Fidel Castro's literacy programs. "I have opposed authoritarianism, whether it's in Cuba, whether it's in Saudi Arabia, whether it's in China, whether it's in Russia. That's my life record," Sanders said. "I believe, unlike the president of the United States, in democracy, not authoritarianism, in Cuba." Last month, The Vermont Senator during an interview with CBS '60 Minutes' praised Castro for implementing socialist policies, saying it's "unfair to simply say everything is bad" under the late dictator regime. Moderator Ilia Calderon from Univision pressed on with a follow up question, asking Sanders why isn't he judging Castro for his violation of human rights. Sanders refused to back down from his remarks, reiterating that authoritarian regimes "had a positive impact on their people." "Well, I think you can make the same point about China. China is undoubtedly an authoritarian society, OK. But would anybody deny, any economist deny that extreme poverty in China today is much less than what it was 40 or 50 years ago? That's a fact," Sanders said. "So I think we condemn authoritarianism, whether it's in China, Russia, Cuba, any place else. But to simply say that nothing ever done by any of those administrations had a positive impact on their people would, I think, be incorrect." After, Biden was asked how former President Obama remarks in 2016 where he said Cuba made "a great progress in educating young people" and the health care system "is a huge achievement that they should be congratulated for" is different from Sanders' remarks.
"Biden declared winner of Washington state primary days after vote" by Associated Press – Joe Biden has been declared the winner of the Democratic presidential primary in Washington state, giving him victories in five out of six states that voted March 10. After nearly a week of counting votes, the former vice president on Monday held onto a small lead over Vermont Sen. Bernie Sanders that turned out to be insurmountable. Washington was a state that Sanders had been hoping to win. In 2016, he won more than two-thirds of the delegates from the Washington caucuses over Hillary Clinton. Of the state's 89 pledged delegates, only 31 are allocated based on the statewide result. The remaining 58 are determined based on the results of the state's 10 congressional districts, and those results might not be calculated until the election is certified by the secretary of state's office, which could be as late as March 27. Biden won four other states last Tuesday: Missouri, Mississippi, Michigan and Idaho. Sanders won North Dakota. In Washington, Democrats used he vote-by-mail presidential primary — moved up this year from May — for the first time to allocate delegates instead of the smaller caucuses used in previous years. Four states — Arizona, Ohio, Illinois and Florida — are scheduled to hold primaries on Tuesday.
"Airlines Seek $50 Billion Coronavirus Aid Package" by WSJ's Alison Sider and Ted Mann – Reeling from the coronavirus crisis, U.S. airlines are seeking over $50 billion in financial assistance from the government, more than three times the size of the industry's bailout after the Sept. 11 attacks. The exact form of the aid—and the amount—is under discussion with Trump administration officials and congressional leaders. A potential aid package could include government-backed loans, cash grants and other measures including relief from taxes and fees, according to an airline trade group and others familiar with the discussions. "We're going to back the airlines 100%," President Trump said at a news conference Monday. "We have to back the airlines. It's not their fault." Industry trade group Airlines for America, or A4A, also proposed $8 billion in grants and guarantees for cargo carriers. U.S. airports are separately seeking $10 billion in assistance to counter forecast full-year losses already approaching $9 billion, according to a person familiar with the request. Airlines are facing an existential crisis, with United Airlines Holdings Inc. UAL -14.82% alone estimating its revenue would be down $1.5 billion in March from a year ago and would post a first-quarter loss. A4A said all seven of the carriers it represents could run out of money in the second half of the year or sooner. "We cannot afford to wait long for assistance," A4A said. Airlines have been stunned by the rapid plunge in their bookings as the coronavirus pandemic has spread around the world. As the worst-case scenarios they envisioned just days or weeks ago have come to pass, carriers have scrambled to make ever deeper cuts to their schedules.
"Supreme Court postpones March cases, including Trump's bid to shield tax records" by CNN's Ariane de Vogue – The Supreme Court announced Monday that it will postpone upcoming oral arguments due to the coronavirus pandemic, including a case concerning President Donald Trump's bid to shield his tax records. The move is the latest response to the pandemic and comes as the justices — two of whom are in their 80s, including Justice Ruth Bader Ginsburg, who turned 87 on Sunday — are in the midst of a blockbuster term. The session, set to begin on March 23, included the consolidated cases on Trump's financial records that were scheduled to be heard March 31, a significant copyright dispute between Google and Oracle and a major case regarding sexual assault in the military. "In keeping with public health precautions" a statement from the Court's public information officer said, "the Supreme Court is postponing the oral arguments currently scheduled for the March session." The Court will "examine the options for rescheduling" in "light of the developing circumstances." Even if they don't sit for oral arguments, the justices will likely still release opinions, although there is no guidance so far on that schedule. Outstanding cases include those concerning immigration, abortion, the Second Amendment and LGBT rights. There is precedent for postponement, although it is very rare. The court postponed sessions in October 1918 at the time of the Spanish flu. According to the Court's statement, it also shortened its argument calendars in August 1793 and August 1798 in response to yellow fever outbreaks. Justices are still schedule to meet behind closed doors Friday for their regular closed-door conference, although the Court said that "some justices" may participate remotely by telephone. The building will continue to be open for official business, but it is closed to the public. Filing deadlines will not be extended.
"Yang demands Congress get its 'sh– together' and approve payments to all Americans" by Fox News' Ronn Blitzer – Entrepreneur and former presidential candidate Andrew Yang is not being shy about his belief that the impact of the coronavirus outbreak makes the case for his trademark proposal of giving Americans cash so they can have an economic boost. Yang is now calling on lawmakers to do just that to help people navigate their way through the pandemic that has resulted in governments ordering schools and many businesses to close. "What exactly is the political downside of putting money into people's hands? Get your sh– together Congress and do the right thing," Yang tweeted Monday morning. Yang then retweeted a video of Sen. Tom Cotton, R-Ark., on Fox News, where the Republican said legislation from the House did not go far enough. "We're going to do everything we can to get cash into the hands of affected workers and families as quickly as possible so we can all get through this pandemic together," Cotton said. A monthly universal basic income of $1,000 to every American was the hallmark of Yang's Democratic presidential campaign. Americans across the country are now facing hardship as school closures in New York, Illinois, and elsewhere put parents in a bind as they figure out childcare and work at the same time. Sen. Mitt Romney, R-Utah, had a similar but more limited idea, issuing a statement Monday that called for all American adults to receive checks for $1,000 "to help ensure families and workers can meet their short-term obligations and increase spending in the economy."
"Amazon to Hire 100,000 Warehouse and Delivery Workers Amid Coronavirus Shutdowns" by WSJ's Dana Mattioli – Amazon.com Inc. plans to hire an additional 100,000 employees in the U.S. as millions of people turn to online deliveries at an unprecedented pace and Americans continue to reorient their lives to limit the spread of the new coronavirus. Amazon plans to deploy the new workers to fuel its sprawling e-commerce machine and is raising pay for all employees in fulfillment centers, transportation, stores and deliveries in the U.S. and Canada by $2 an hour through April. In the U.K., it will go up £2 ($2.45) per hour and approximately €2 ($2.24) an hour in many EU countries, according to the company. Amazon now pays $15-per-hour as a starting wage to workers in its fulfillment centers around the U.S. The tech giant's decision to go on a hiring spree and boost worker pay shows the dual challenge companies such as Amazon face as they seek to meet surging demand for food and key household items and also take care of employees at the front lines of the pandemic. Amazon employed nearly 800,000 full and part-time employees as of Dec. 31. Countries around the world this week took more drastic measures to contain the spread of the virus, closing schools for tens of millions of children and ordering citizens to stay home except for essential functions. President Trump advised Americans to avoid bars and restaurants and gathering in groups larger than 10. France announced a lockdown, and San Francisco ordered residents to stay home. As learning, e-commerce and work all shift to at-home settings, Amazon's move to add to its ranks highlights another way the crisis has forced change upon businesses and markets. Large, well-capitalized companies such as Amazon are moving to meet an extraordinary uptick in orders. Slack Technologies Inc. and Microsoft Corp. are seeing interest in their collaborative-work platforms.
"White House weighing $16 billion request for emergency coronavirus funding for veterans" by CNN's Sarah Westwood and Zachary Cohen – Congress has been informed that the White House's next emergency supplemental request to fight the coronavirus outbreak is expected to involve asking for roughly $16.6 billion in funding for the Department of Veterans Affairs, two people familiar with the request said. One of those individuals said the department based its request on an assumption that around one in five current VA patients will need additional care due to coronavirus, and that the request could also involve an ask related to information technology needs. While these discussions are preliminary and focus on topline figures, a Hill source familiar with the request told CNN that the funds would be used to cover unexpected costs of coronavirus related veteran care, including testing and additional supplies, not civilians or the broader public. But even early on, there appears to be some confusion about what exactly the additional funding would be used for, though the details will likely be ironed out as the process moves forward. A Democratic aide on the Senate Veterans Affairs Committee said the administration had not yet offered guidance on what the coming request will look like, but said aides were working off the assumption that "it will be used to test and treat first responders and civilians at VA medical centers if/when community hospitals are over capacity." The Senate committee source noted the agency could "be called upon to provide care to non-veterans if community health care resources are strained." "VA covers 51 of the 65 National Coordinating Centers for Federal response efforts, meaning that VA might have a large role in deciding where patients go, if community capacity is saturated," they said. "At this time, VA has received no requests from HHS to surge capabilities into civilian healthcare systems or to care for non-Veteran patients in VA facilities."
"Dow Plummets Nearly 3,000 Points As Virus Fears Spread" by WSJ's Caitlin McCabe, Anna Hirtenstein and Chong Koh Ping – The Dow Jones Industrial Average dropped nearly 3,000 points Monday—its steepest decline of the monthlong selloff—reflecting fear the emergency measures taken by the Federal Reserve may not be enough to ward off a coronavirus-induced recession. The decline underscores the level of worry among investors since the coronavirus pandemic escalated and disrupted supply chains, sidelined workers and infected tens of thousands of people. To combat the potential economic fallout, central banks and governments have put in place various stimulus measures. Those efforts, so far, have yet to stem the selloff. The S&P 500 is down 30% from its peak reached less than a month ago. Shares in the two largest U.S. companies by market value—Apple Inc. and Microsoft Corp.—each dropped more than 12% Monday. "This is what panic looks like," said Patrick Healey, president and founder of Caliber Financial Partners. "It doesn't matter what the Fed did over the weekend or what they could have done, the trading activity in the market is reflective of fear and uncertainty." "The only thing that is going to calm markets is seeing the number of [coronavirus] cases go down," he said. The blue-chip index plummeted 2997.10 points, or 13%, to 20188.52, marking the second worst day in the index's history. The S&P 500 dropped 324.89 points, or 12%, to 2386.13. And the Nasdaq Composite tumbled 970.28 points, or 12%, to end the day at 6904.59—the tech-heavy index's steepest ever one-day fall. All three major indexes are in a bear market.
President Donald Trump @realDonaldTrump – The "Times" is a disgrace to journalism!

Adam Schiff @RepAdamSchiff – Mr. President, keep your focus on the current crisis. The delay in testing and your failure to lead are already costing us dearly. Your attacks on the independence of the justice system and rewarding of cronies who lied for you can wait. Incompetence kills.

Marco Rubio @marcorubio – Just left a 90 minute meeting with @stevenmnuchin1 @larry_kudlow & several Senators to discuss the 3rd #CoronaVirus relief bill. We are going to need to move very quickly to save small businesses & preserve our ability to move people around the country by air.
Rick Scott @SenRickScott – We've taken many steps to combat the #Coronavirus but there's more to be done.
We need mobile testing sites everywhere in the country.
We need to protect healthcare workers.
We need to stop foreign travel.
We need to enforce social distancing.
And we MUST stop price-gouging.
Debbie Wasserman Schultz @DWStweets – The Families First #Coronavirus Response package tackles the crisis by:
-Guaranteeing free #COVID_19 testing
-Providing paid sick leave for tens of millions of Americans
-Shoring up unemployment coverage
sIncreasing nutrition assistance
Gus Bilirakis –@RepGusBilirakis– We can all do our part to help flatten the curve and slow the spread of Coronavirus. As of today, the CDC is recommending postponement of any gatherings more than 50 people. Use social distancing as a method to keep you, your family and our community safe.
US Rep. Darren Soto @RepDarrenSoto -Central Florida schools will still be providing meals to students while classes are canceled due to #coronavirus. Please visit your school district's website for more info. We passed new emergency funding because no child should go hungry. #COVID19
Alex Andrade @RAlexAndradeFL -If your business is suffering while we all address COVID-19, please visit the below link to find all available resources that Florida and the Federal Government are providing to help keep your employees safe and allow you to weather this storm.