take our poll - story continues below
Completing this poll grants you access to The Floridian updates free of charge. You may opt out at anytime. You also agree to this site's Privacy Policy and Terms of Use.
CORONAVIRUS HYSTERIA
The Sky is Falling! The Sky is Falling!
Not really, but the spreading disease is causing havoc with the global stock markets hitting gas prices hard, and shutting down entire countries.
Coronavirus hysteria has officially hit Florida, and because of it, Gov. Ron DeSantis has declared a formal State of Emergency for the state.
DeSantis' declaration comes after the desks of (5) legislators who were in D.C. for the annual CPAC conference were wiped clean due to possible exposure to the virus.
Let me just say that I, your 'loveable little fuzzball of a reporter" was also at CPAC and had interactions with Reps. Byron Donalds and Anthony Sabatini, not to mention spending time with my good friend ACU Chairman Matt Schlapp and sharing an elevator with Rep. Louie Gohmert (R-TX). (On that elevator there were 4 other members, including two Democrats)
I also shook hands with and hugged it out with Rep. Matt Gaetz (R-FL), but I am not going to self-quarantine. No need.
Read Gov. DeSantis' Emergency Declaration HERE.
The Biden Boom
Yeah, he is a walking gaffe machine, but Democrats will give him a pass. It doesn't matter that Biden confuses his wife and sister, or that he forgets President Obama's name, or that he gets testy, in your face with would-be voters.
The alternative to Biden, as Rep. Donna Shalala (D) said, is "unacceptable."
A Fidel Castro-loving Sen. Bernie Sanders presidential nomination would severally cripple the Democratic party for years to come because it would all most certainly flip the U.S. House of Representatives back to GOP control.
Because of all this, House Democrats are coming out in droves to endorse Biden. Rep. Debbie Mucarsel-Powell joins Rep. Debbie Wasserman Schultz, Ted Deutch, Donna Shalala, and a slew of other House Democrats to come out openly to support the former vice president over Sanders.
READ MORE about the endorsement HERE
Visit The Floridian

 "Trump Announces Payroll Tax Cut Relief Amid Financial Market Fear Over Coronavirus" by The Floridian's Mona Salama – President Trump announced Monday evening that the White House will ask Congress to approve a "very substantial" payroll tax cut and relief for hourly workers to combat the economic turmoil caused by the coronavirus. "We are to be meeting with House Republicans, Mitch McConnell, and discussing a possible payroll tax cut or relief, substantial relief, very substantial relief." Trump told reporters in the White House briefing room. "We're also going to be talking about hourly wage earners getting help so that they can be in a position so they are not going to ever miss a paycheck." Trump said the White House is also working with the Small Business Administration and industries including airlines, cruise ship businesses and hotel owners, which are all grappling with economic hardship as demand from consumers slumps and travelers cancel plans. "We are going to take care of and have been taking care of the American public and the American economy," Trump said. "This was something that we were thrown into and we're gonna handle it and we have been handling it very well." The president along with officials will meet with Senate Republicans on Tuesday to discuss the potential stimulus measures. After the meeting, President Trump said he will hold a press conference to detail the proposed economic package. "I will be here tomorrow afternoon to let you know about some of the economic steps, which will be major," Trump told reporters. "We'll explain what we're doing on an economic standpoint and from an economic standpoint but they will be very dramatic and we have a great economy. We have a very strong economy. But this has blindsided the world."
"Biden: I Wish Trump "Would Just Be Quiet" on Coronavirus Response" by The Floridian's Mona Salama – Former Vice President Joe Biden in an exclusive interview with MSNBC said he wish President Trump would "just be quiet" and let the health experts "speak" on "what we should be doing." "I wish he would just be quiet, I really mean it. That's an awful thing to say about a president, but be quiet, just let the experts speak and acknowledge whatever they suggest to him is what we should be doing," Biden said in an interview set to air Monday night on MSNBC's 'Last Word.' When asked by MSNBC host Lawrence O'Donnell if he thinks the market plummeting is based on President Trump not telling them or the country "the truth about this situation" in his public remarks. "I believe that's the case. Now, it doesn't mean the market wouldn't still go down, but it wouldn't collapse, I don't think. Now, who can say? But I think there's no confidence in the president in anything he says or does," Biden responded. "He turns everything into what he thinks is a political benefit for himself, and he's actually imploding in the process. But there's a lot of innocent bystanders being badly hurt." Democrats have targeted the president and his administration response to the Coronavirus, politicizing the issue in digital ad campaigning against Republicans in key House districts. 2020 hopefuls have slammed President Trump, saying they would handle it different if they were president.
"Florida Senate passes E-Verify measure" by The Floridian's Javier Manjarres – The Florida Senate has just passed its E-Verify measure SB 664, a bill that would ensure that Florida businesses only hire individuals who are legally eligible to be in the country. Senator and state GOP Chairman Joe Gruters (R), who introduced the bill, said that because ""Florida's economy continues to grow under Governor DeSantis' leadership and by using E-Verify we will only expand jobs and opportunities for legal workers in our state." "We live in a nation of laws and illegal immigration undermines those laws, threatens public safety in our state, and undercuts wages for Florida workers. It is only right to require employers to follow the rule of law and to ensure that the workers they are hiring are eligible and, in our country, legally," added Gruters. Gov. Ron DeSantis, who has called for an all-of-the-above legislative solution to combatting illegal immigration, is expected to sign the final measure once it gets passed both chambers of the Florida legislature.
"Biden scores 'Big Gay' lobby endorsement" by The Floridian's Javier Manjarres – Florida's Gay or LGBTQ community has decided to endorse Vice President Joe Biden in the 2020 Democratic presidential primary race. The Biden campaign released the show of support citing that a recent survey shows that 84% of gay organization's membership supports Biden over Senator Bernie Sanders. Rep. Donna Shalala (D), along with Reps. Kathy Castor, Charlie Crist, Val Demmings, Ted Deutch, Lois Frankel, Alcee Hastings, Al Lawson, Debbie Wasserman Schultz, Darren Soto, and Frederica Wilson, have all lent their support for the former vice president. It appears as if Biden could be on the verge of steamrolling Sanders.
"Third GOP Lawmaker to Self-Quarantine After Exposure to Coronavirus Patient at CPAC" by The Floridian's Mona Salama – Rep. Doug Collins (R-GA) announced Monday afternoon that he will be "self quarantine" at home after sustaining contact with a person at the Conservative Political Action Conference (CPAC) who tested positive with Coronavirus. "This afternoon, I was notified by CPAC that they discovered a photo of myself and the patient who has tested positive for coronavirus," Collins said in a statement on Twitter. "While I feel completely healthy and I am not experiencing any symptoms, I have decided to self-quarantine at my home for the remainder of the 14-day period out of an abundance of caution." "I will follow the recommendations of the House Physician and my office will provide updates as appropriate," he added. "This afternoon, I was notified by CPAC that they discovered a photo of myself and the patient who has tested positive for #COVID19. While I am not experiencing any symptoms, I have decided to self-quarantine out of an abundance of caution." Collins is now the third GOP lawmakers to come and say they are taking precautionary measure by self-quarantine for the next two weeks after coming into contact with the infected individual at CPAC. On Saturday, the American Conservative Union (ACU) said a person who attended CPAC in the end of February was later discovered to have tested positive for Coronavirus. The group said the person had been exposed to the virus before attending the conference and was tested for the disease in a New Jersey hospital, which the Centers for Disease Control and Prevention (CDC) confirmed as positive.
"The REAL Russian collusion is between Russia and Venezuela" by The Floridian's Javier Manjarres – Since being sworn in as the 45th President of the United States, Donald Trump has been under incredible scrutiny and outright persecution by his Democrat detractors and many media outlets who feel that Trump does not deserve to sit behind the Resolute Desk. Democratic detractors have accused President Trump of colluding with the Russian government to win the 2016 election, but in reality, the true questionable and shady Russian collusion has transpired between the regime in Venezuela and Russian President Vladimir Putin. Because Dictator Nicholas Maduro's government is weighed down by a massive financial debt to the Russians, Putin has decided to call in his country's marker. Russia has all-but taken complete control of Venezuela's oil industry in an obvious move to help pay back the money Venezuela owes it and appears to be positioning itself to completely control that country's oil industry once Maduro leaves (gets forced out) office. According to a July 2017 CNN money article, U.S. companies have fled Venezuela or have been pressured to get out and cut their loses. Companies like Delta, United Airlines, GM, Pepsi, General Mills, Bridgestone, and others have significantly scaled back operations or have suspended services or production in the increasingly Russian-dominated country that some analysts and watchful eyes are starting to call "Little Russia."
"Cory Booker Endorses Joe Biden" by The Floridian's Mona Salama – Sen. Cory Booker (D-NJ) endorsed Joe Biden for president in a tweet Monday morning, saying the former vice president will "restore honor to the Oval Office and tackle our most pressing challenges." "The answer to hatred & division is to reignite our spirit of common purpose. @JoeBiden won't only win – he'll show there's more that unites us than divides us," Booker tweeted. "He'll restore honor to the Oval Office and tackle our most pressing challenges. That's why I'm proud to endorse Joe." Biden retweeted Booker's post shortly after, saying he is "incredibly grateful" for the senator's endorsement. "Cory — Your leadership has given hope to so many and has inspired our nation to rise to meet the challenges of today," he said. "I'm incredibly grateful for your endorsement — and I look forward to working alongside you to unite the country and defeat Donald Trump." Booker will campaign with Biden in Flint and Detroit, Michigan, as well as attend a fundraiser with him Monday afternoon. The endorsement comes on the eve of the next round of primaries, with six states voting Tuesday, including delegate-heavy and key general-election battleground state of Michigan. Booker ended his own presidential bid in January, after failing to qualify for the Democratic debate ahead of the Iowa caucuses. During his run, Booker sparred with Biden on a number of policy proposals, including his past statements he made about working with segregationist lawmakers in the Senate and his vote for the 1994 crime bill.
"Democrats' Arizona debate will have 'more Purell than you've ever seen,' Tom Perez says" by Miami Herald's David Smiley – At first, Tom Perez shook hands. But with novel coronavirus cases surfacing in Broward County, the chairman of the Democratic National Committee quickly switched to elbow bumps in Oakland Park Monday as he greeted field workers preparing to fan out and register voters in Florida's bluest county for the general election. In Doral a few hours later, former Secretary of State John Kerry, campaigning for former Vice President Joe Biden ahead of Florida's March 17 primary, avoided contact as much as possible in a cramped restaurant space. "I'd shake everybody's hand…" he said, instead thrusting his elbows side to side in the air and swiveling his hips. "It's a new dance." The outbreak of COVID-19 in the United States is complicating the Democratic presidential race, but not derailing it: Over the weekend, the largest federation of unions in the U.S. canceled a Thursday presidential forum in Orlando with Vice President Joe Biden and Vermont Senator Bernie Sanders. Members of Congress have had to "self-isolate" after attending political conferences also attended by confirmed COVID-19 patients. And the Florida House paused its business Monday to disinfect the chamber over coronavirus concerns.
"Democrats launch major Florida organizing effort" by Politico's Marc Caputo – Democrats have launched a new phase in their Florida ground war. Organizing Together 2020, a battleground-state initiative, announced its leadership team and plans to put more than 100 paid staff on the ground in 30 of the state's 67 counties. Chaired by the only statewide elected Democrat — Agriculture Commissioner Nikki Fried — Organizing Together 2020 is one of four groups independently operating in Florida, including the Democratic Party, the For Our Future super PAC and billionaire Mike Bloomberg's political committee which is being converted from the remnants of his just-ended presidential campaign. Florida takes on a singular importance this year because it's the swing state Trump needs to carry to win reelection and, as of late last year, it's officially his home state after switching residency and registering to vote here. "It's all hands on deck to beat Donald Trump," said Ashley Walker, Organizing Together's lead consultant in the state, who helped lead President Barack Obama's successful elections in Florida. "Florida is too big to start late — there's too much at stake for us to wait," she said. "Trump is here every other week, so it's time for us to get moving." In all, Organizing Together 2020 is operating in six states along with Bloomberg's political committee: Florida, Arizona, Michigan, North Carolina, Pennsylvania and Wisconsin. The group is funded by a political nonprofit called the Strategic Victory Fund, whose donors are anonymous. What makes Organizing Together different from the other groups is that it's designed to end after the party names a presidential nominee at the Democratic National Convention in July, at which point its field offices, employees and volunteer corps are to be transferred over to the nominee's campaign.
"Marco Rubio, Rick Scott Back Resolution Honoring Las Damas de Blanco" by Florida Daily's Kevin Derby – Last week, Florida's two U.S. senators–Republicans Marco Rubio and Rick Scott–backed a resolution honoring Las Damas de Blanco, a group of Cuban women who oppose the Castro regime. Rubio introduced the resolution which Scott, U.S. Sen. Ben Cardin, D-Mary., U.S. Sen. Ted Cruz, R-Texas, and U.S. Sen. Bob Menendez, D-NJ, are cosponsoring. Rubio's office praised Las Damas de Blanco as "a women-led peaceful nonviolent movement in support of freedom and human rights in Cuba, and calling for the release of all political prisoners in Cuba" and as "courageous women gather and march every Sunday in the streets of Havana carrying a picture of their loved ones, who are political prisoners, in one hand and a white gladiolus in the other." "Las Damas de Blanco have consistently faced brutal repression and arbitrary arrests by the Castro and Díaz-Canel dictatorship," Rubio said. "These brave women, recipients of multiple awards, personify the courage of those who speak for the voiceless on the island and who tirelessly advocate for a free and democratic Cuba. As a Cuban American, I am proud to honor and recognize Las Damas de Blanco by introducing this bipartisan resolution." "For nearly 17 years, Las Damas de Blanco have marched peacefully through the streets of Havana calling for freedom and the release of all political prisoners," Menendez said. "With this resolution, we honor these women for their enduring commitment to human rights in Cuba, and for their bravery and resilience in the face of harassment, imprisonment, and violent attacks. As we commemorate International Women's Day this week, we stand in unwavering solidarity with the Damas de Blanco and continue to champion their cause."
"Florida Senate approves making the Constitution harder than ever to change" by Miami Herald's Lawrence Mower – The Florida Senate on Monday passed a sweeping bill making it even harder for grass-roots organizations to change the state Constitution, an effort to stop future petition efforts opposed by major Republican donors. On a 23-17 party-line vote, senators approved the bill and sent it to the House, where it is expected to pass. Both chambers would have to pass the bill to make it to Gov. Ron DeSantis' desk. Under the bill, petition organizers would have to gather far more signatures to trigger a required review of the ballot measure by the Florida Supreme Court, while raising what they pay for each signature to be reviewed. House Bill 7037 and Senate Bill 1794 would require organizers jump through several more hoops and spend a lot more money to see their proposed amendments become reality. Currently, organizers have to gather signatures from 10 percent of the number of votes cast in the most recent election in at least a fourth of the state's 27 congressional districts. That's just to trigger a review by the Florida Supreme Court, which determines whether the amendment is legal. What Republicans want to do is require organizers to gather 50 percent of signatures in at least half the congressional districts. That would force groups to spend more money on a measure before knowing whether it will pass the Supreme Court's review. Gathering signatures would also get much more expensive. Signatures have to be verified by the local supervisor of elections. Currently, supervisors can charge no more than $0.10 to review each signature. The bill would allow elections supervisors to charge the "actual cost" to review each signature. Bill sponsor Sen. Travis Hutson, R-Elkton, said supervisors told him the cost ranges from $0.42 to $1.02. On top of those changes, the bills would allow any citizen file a court petition to challenge whether the person gathering petitions is registered with the state.
"School choice expansion bill passes in the House" by The Capitolist's Jordan Kirkland – The Florida House on Monday passed a bill that would expand school choice voucher programs in the state, making them more accessible to middle-class families. The measure (HB 7067), assembled by the House Education Committee and sponsored by Representative Jennifer Sullivan, passed unanimously in its third reading on the House floor with an 81-39 vote. Sullivan's legislation would grow the state's newly created Family Empowerment (FES) scholarship program, which provides vouchers for nearly 18,000 students to attend private schools every year. The change is expected to accelerate the yearly growth in vouchers, adding over 10,000 students to the program. Students are eligible for the scholarship if household income level did not exceed 260 percent of the federal poverty level. That qualification could change after the House adopted an amendment on Friday to raise the household income. Under the new amendment, students would be FES-eligible if household income doesn't exceed 300 percent of the federal poverty level. If more than 5 percent of scholarships still are available once the school year begins, families that make up to 325 percent of the federal poverty level are eligible for the scholarship. Monday's bill would also increase the maximum number of students allowed to participate in FES annually to one percent — previously set at a quarter-percent. The changes would see the maximum number of students eligible grow from 28,902 to 46,626 next year.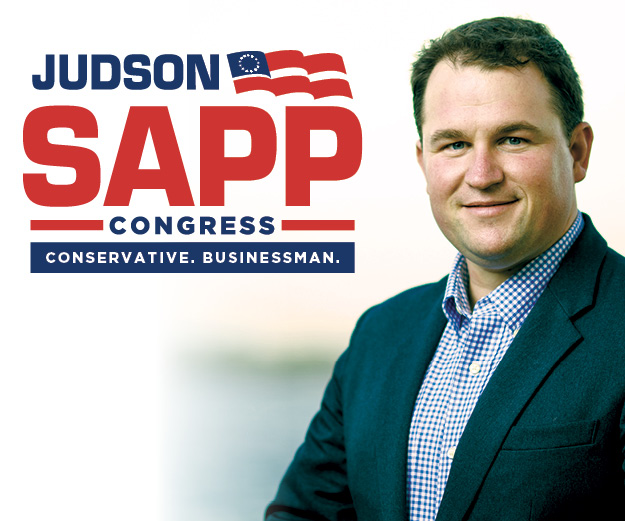 "'Never Trump' Republicans Will Support Biden, not Sanders" by New York Times' Sarah Longwell – As more data emerge to explain former Vice President Joe Biden's stunning victory on Super Tuesday, there are two clear demographics that propelled him: African-American voters and suburban voters with college degrees. It's a coalition that helped moderate Democrats flip seven governorships, two Senate seats and about 40 House districts (the newly Democratic suburbs alone would have secured a House majority) from red to blue in 2018. African-Americans have long made up a core of the Democratic voting base, but many of Mr. Biden's college-educated, suburban supporters are right-leaning independents or moderate Republicans who supported candidates like John McCain and Mitt Romney. They don't want to re-elect Donald Trump. And they're willing to cross over to vote for a Democrat — a moderate and mainstream Democrat. These voters might not identify with the "Never Trump" group of conservatives who vociferously oppose the president. But in practice, that's who they are. They often voted for Republicans in the past and are now firmly anti-Trump. These voters can create winning margins for Democrats in swing states like Michigan, Pennsylvania, Arizona and North Carolina in the general election. Their numerical strength was on full display on Super Tuesday in the Virginia and Texas suburbs, which saw 74 percent and 87 percent higher voter turnout, respectively, than four years ago. These de facto Never Trumpers also showed up in large quantities in the suburbs of Charleston, S.C., where 58 percent more people voted in the Democratic primary last Tuesday compared with 2016. And they pulled the lever overwhelmingly for Joe Biden. In Iowa last month, while Democratic turnout was down from 2016 throughout the rest of the state, it spiked 38 percent in Dallas County — the far suburbs of Des Moines that had been stalwart Republican country not long ago.
"The National Injunction Arrives at the Supreme Court" by Reason's Samuel Bray's – The national injunction has landed again at the Supreme Court, and maybe the third time's the charm. Nick Bagley and I filed an amicus brief today, with the able assistance of Donald Burke and Zachary Ferguson at Robbins Russell. Which side we take is not a mystery. We wrote together about this subject in the Atlantic, and we each testified earlier this month before the Senate Committee on the Judiciary. But even for those who have been following the debate there may be some new twists. We take up the following questions: Is the national injunction novel? (Yes.) Is the national injunction supported by equity's tradition of group litigation? (No.) Is the national injunction authorized by the APA? (No.) Is the national injunction good policy? (No—and though that conclusion will be unsurprising, we also give new arguments and new examples of the chaos caused by the national injunction.) Finally, was a national preliminary injunction needed in this case? (No.) If you want to read the brief, it's here. And, as always, you should read the other side. (I'll update this post with links to any briefs devoted to the national injunction issue in support of respondents.)
"Joe Biden holds 19-point lead over Bernie Sanders, national poll shows" by New York Posts' Mark Moore – Former Vice President Joe Biden has a 19 percentage point lead over Sen. Bernie Sanders in the Democratic presidential race, according to a new national poll released Monday. Biden, coming off a strong performance last week on Super Tuesday, has the support of 54 percent of Democrats and independents leaning Democratic, while Sanders is the choice of 35 percent of the group, the Quinnipiac University poll shows. The survey also found that Biden is seen as more favorable by voters than Sanders. Seventy-seven percent of Democrats and Democratic-leaning voters have a favorable opinion of Biden and 13 percent see him as unfavorable – while Sanders has a 71 percent favorability and a 17 percent unfavorable rating. The new national poll was released as the two Democratic candidates are gearing up for primary elections in six states on Tuesday — Michigan, Missouri, Mississippi, Washington, Idaho and North Dakota. Biden swept 10 of the 14 states that went to the polls on Super Tuesday, March 3, including pulling off upsets in Massachusetts and Texas, and emerged with more delegates than Sanders, despite his winning delegate-rich California. Sanders has said that his campaign is looking to rebound in Michigan, which has 125 delegates up for grabs, but the poll numbers suggest he may have a tough row to hoe.
"Trump pushes payroll tax cut and assistance for hourly workers in coronavirus economic response" by CNN's Kevin Liptak, Kaitlan Collins, and Jeremy Diamond – President Donald Trump said Monday he would press lawmakers to enact a payroll tax cut and ensure assistance is available to hourly workers amid a roiling coronavirus pandemic that's caused deep economic concerns and stock market shock. Trump said he'd reveal further details of the "very dramatic" steps during a Tuesday afternoon news conference. As the virus spreads, the President has eyed the plummeting stock market as boding poorly for his political prospects. Trump was speaking at a White House briefing following a huddle with aides to weigh options for an economic stimulus meant to blunt the economic fallout of coronavirus after stocks plunged and concerns continued to grow over the administration's handling of the crisis. Trump spoke very briefly and did not take questions, leaving it to other officials to speak about the response to the outbreak. "We are going to be asking tomorrow, we're seeing the Senate. We're going to be meeting with House Republicans, Mitch McConnell, everybody discussing a possible payroll tax cut or relief, substantial relief," Trump said, surrounded by officials he'd tasked to respond to the issue. "We're also going to be talking about hourly wage earners getting help so that they can be in a position where they're not going to ever miss a paycheck," he added. While some members of Congress have publicly floated ideas to spur the US economy and help affected industries, before Monday the President had not yet endorsed any specific action and officials have offered differing views of how sweeping a stimulus plan could be. Some ideas under consideration include steps to defer taxes on the airline, cruise and hospitality industries, all battered by the virus. The White House has also weighed an expansion of paid sick leave — a major focus for some White House officials, who fear the virus could spread further if service workers go to work sick.
"US military faces challenge to keep Pentagon functioning as coronavirus pandemic spreads" by CNN's Barbara Starr – US military leadership has already taken a number of decisive actions in the wake of the coronavirus outbreak — canceling military exercises with allies, self-quarantining ships and screening new recruits for the virus. But as it continues to spread in the US, the challenge of keeping the Pentagon, which serves as the military's nerve center, functioning if the virus hits the work force is coming into focus. While preparations are being made for teleworking and some staff could move off-site if the situation becomes severe, a small number of critical staff could be "locked down" to perform crucial functions in the Pentagon's command center. In a clear sign Defense Secretary Mark Esper is working to mitigate the risk posed by the outbreak, an unusual high-level staff meeting was held on Monday morning. Instead of cramming senior staffers into one meeting room, officials were spread out over three rooms and spoke via video conference. "I think the secretary is trying to set the example that we need to take some of these common sense measures," said Pentagon spokesman Jonathan Hoffman. In a briefing at the Pentagon on Thursday last week, Esper said he would be "changing social interactions" to "try and prevent the spread." The Pentagon has been quietly planning for weeks on how to mitigate against the infection circulating among the workforce and what to do if it breaks out. Detailed plans are being worked on but there are few definitive answers yet because its unknown how much of an impact the virus may have, six defense officials tell CNN.
"Coronavirus outbreak in US 'entering a new phase,' ex-CDC official says" by Fox News' Alexandria Hein – The novel coronavirus has spread to at least 34 states in the U.S. and Washington, D.C., and each official who has confirmed cases in their home state has warned that more illnesses are likely to come, especially as more test kits are made available. "The outbreak is entering a new phase, from mostly travel-related cases to domestic transmission," Dr. Robert Amler, dean of the School of Health Sciences and Practice at New York Medical College and former Centers for Disease Control and Prevention (CDC) chief medical officer, told Fox News. "This puts our preventative measures to the test – how good a job can every one of us do to minimize the spread of the virus?" On Monday, the CDC said none of its employees had tested positive for COVID-19, but discussed a series of guidelines for those who are considered to be most vulnerable to the virus, including the elderly and those with weakened immune systems. Dr. Nancy Messonnier, CDC director of the center for the National Center for Immunization and Respiratory Diseases, said the guidelines include avoiding large gatherings, staying close to home, and stockpiling medications and groceries. In addition, caregivers should devise a plan for how to provide care for patients should they contract the illness. "As the trajectory of the outbreak continues, many people in the U.S. will at some point in time this year or next be exposed to the virus, and there's a good chance many will become sick," Messonnier said.
"Coronavirus fears cause airlines to fly 'ghost flights'" by Fox News' Michael Hollan – The skies are getting spooky. Thanks to specific airline regulations, certain carriers are running "ghost flights" — planes devoid of passengers — in response to the many cancellations attributed to the coronavirus. Now, airline officials are hoping to get those regulations changed or, at least, temporarily suspended. The global outbreak of coronavirus has caused a large increase in flight cancellations, which is apparently forcing airlines to fly empty jets to certain European airports in order to maintain their allocation of airport slots, The New York Post reports According to the outlet, airlines operating in Europe have to adhere to the "80/20" rule, which means they must operate at least 80 percent of their allocated airport slots. If they fail to do so, a competitor could potentially take control of those slots during an annual assessment. Flying these empty planes can be costly, however. Airlines have to burn an average of five gallons of jet fuel per mile, according to the New York Post. These flights also emit an average of a half-ton of carbon dioxide per seat. This has prompted airline officials to call for the rule to be suspended. "Temporary suspension will enable U.K. airlines to respond to market conditions with appropriate capacity and avoiding any need to run empty flights in order to maintain slot rights," said Tim Alderslade, chief executive of Airlines U.K., an association that represents UK-registered carriers, in a statement shared with The Sunday Times.
"Sanders tells Fox News Town Hall he wouldn't close US borders during coronavirus-type contagion" by Fox News' Charles Creitz – Democratic presidential candidate Sen. Bernie Sanders, I-Vt., said Monday during a Fox News Town Hall that he would not consider restricting movement across the U.S. border to prevent the spread of a worldwide contagion like COVID-19, commonly called the coronavirus. Anchor Bret Baier asked Sanders about the option after President Trump expressed strong support for closing borders in that instance. Sanders responded by calling Trump's actions in office xenophobic and claiming the president is "propagating … anti-immigrant sentiment from before he was elected." Instead of making what he characterized as a political decision in response to an epidemic, Sanders said he would let the medical experts and scientists decide what steps to take. Sanders also said he suspected Trump may be using the coronavirus outbreak as a vessel to force the implementation of his controversial border security policies. "Isn't it interesting that a president who has been demagoguing and demonizing immigrants, the first thing [he] can think about is closing down the border?" Sanders asked. "We need scientists to tell us the appropriate approach." Sanders stressed the importance of self-quarantining and considering the reduction of public assemblies if the contagion gets worse in a certain area.
"Trump Shifts Oversight of Some Arms Exports, Easing Sales" by WSJ's Brett Forrest and Deanna Paul – The Trump administration on Monday initiated a change in the way that U.S. manufacturers will be allowed to export some firearms, ammunition, and gun components, relaxing federal requirements for such transfers. Export jurisdiction over these weapons will shift from State Department purview to the Department of Commerce. Under the new arrangement, Congress no longer will receive notification of potential sales of these arms. Among the weapons added to the Commerce Control List are some semiautomatic and nonautomatic guns. The Commerce Department had already been licensing the export of items such as shotguns, shotgun shells, and hunting-rifle scopes. Manufacturers and their representatives, including the National Rifle Association, support the move, while arms-control advocates oppose it. Officials from the Commerce and State Departments declined to comment, citing ongoing litigation against the transfer. The change is meant to streamline the review process for manufacturers, facilitating sales, while focusing the State Department's regulatory efforts on larger weapons that provide a more critical military or intelligence advantage, such as missiles and artillery. Those weapons remain on the U.S. Munitions List, maintained by the agency. The State Department is required to notify Congress of impending sales in excess of $1 million of weapons on its munitions list. The notification provision doesn't apply to the Commerce Department. Proponents of the change have characterized it as a business-friendly action, which lowers regulatory fees for U.S. manufacturers on guns, firearms components and ammunition and allows them an easier road to export markets.
"2020 Census to Kick Off This Week" by WSJ's Janet Adamy and Paul Overberg – The government's largest effort to collect data on Americans using the internet gets under way this week when tens of millions of households will be asked to fill out their 2020 census forms online. The count will capture a country that has changed significantly since 2010. A wave of aging baby boomers and a collapse in the fertility rate since the last recession have pushed up the median age by one year, to 38. The flood of Americans into big cities has slowed to a trickle. More than one in five Americans speaks a language other than English at home. Technology will make the count both easier and harder, posing risks that were nascent a decade ago. Census Bureau officials worry that disinformation spread over social media could taint the count. Last week, Facebook Inc. removed Trump campaign ads for a congressional district census that was in reality a fundraising pitch. Americans' declining trust in government and growing privacy concerns also are expected to discourage participation. Lawmakers and government watchdogs are worried that the new technology underpinning the online count isn't ready. Last month the bureau switched to a backup system to manage households' online responses that wasn't tested extensively, according to the Government Accountability Office. The Census Bureau says it is fully prepared to start the count. On Thursday, the first of 112 million households will receive a letter asking them to respond online. It will include an individual code to use when entering responses at my2020census.gov. Another 31 million households that are deemed unlikely to answer online also will get a paper questionnaire in the mail, though everyone will have the option to answer online as well as by phone. "We're as ready as anybody could be for the census," said Michael Thieme, the bureau's assistant director for decennial census programs, systems and contracts.
President Donald Trump @realDonaldTrump – THANK YOU, Jim, for your incredible support of our #MAGA Agenda! You are a tremendous Senator for the people of the Great State of Oklahoma and you have my Complete and Total Endorsement!

Nancy Pelosi @SpeakerPelosi –.@SenSchumer & I are demanding that the Trump Administration prioritize the health and safety of American workers and their families over corporate interests.

Marco Rubio @marcorubio – Just finished meeting with @VP v& cruise industry on #Covid19
Within 72 hours industry will provide a plan on to:
– enhance screening
– testing onboard
– have pre-existing plan to for onshore medical care,quarantine & monitoring
Rick Scott @SenRickScott Happy #InternationalWomensDay
! Today we celebrate the many incredible women in history who have shaped and continue to shape the great state of Florida.
Rep. Debbie Mucarsel-Powell @RepDMP – Yesterday, the Trump admin said cruise travel was fine. Today, the exact opposite. SoFL families, thousands of jobs & our economy rely on the cruise industry. We can't afford to hear conflicting messages.
Debbie Wasserman Schultz @DWStweets – 55 years ago, on what would come to be known as 'Bloody Sunday,' brave marchers including my dear friend and colleague, @RepJohnLewis, marched from Selma to Montgomery, Alabama, walking 52 miles to fight for voting rights for African Americans.
Rep. Matt Gaetzv@RepMattGaetz – I'm extremely saddened to learn of the first fatality in our district from coronavirus, a Northwest Floridian residing in Santa Rosa County. Our prayers are with his family and loved ones during this difficult time.
RepRossSpano @RepRossSpano -What a great surprise!! It's because of men and women like James Ring who have answered the call to serve and the sacrifices that their families make, that I am honored to live in America. From one parent to another, thank you James! #FL15
Rep. Donna E. Shalala @RepShalala – One year ago, we passed #HR1 to end the dominance of big money in politics, restore ethics and accountability, and protect the right to vote. @HouseDemocrats are committed to ending corruption and it's time for @senatemajldr to allow a vote on this important bill.
Mario Diaz-Balart @MarioDB – On #InternationalWomensDay, and throughout the month of March, we celebrate and honor all the women across the globe that are breaking barriers and reaching unprecedented heights in every field. Their work and contributions must never go unnoticed.
Rep. Ted Deutch @RepTedDeutch – On this weekend 55 years ago, nonviolent civil rights activists were unjustly attacked as they marched against segregation and voter suppression. We honor their sacrifice and recommit ourselves to their fight for equality.