take our poll - story continues below
Completing this poll grants you access to The Floridian updates free of charge. You may opt out at anytime. You also agree to this site's Privacy Policy and Terms of Use.
Big Win For Babies
NO ONE HAS THE RIGHT TO PLAY GOD WITH THE LIFE OF AN UNBORN BABY. NO ONE!
Now that I have made my position on abortion perfectly clear, I will remind you that the parental consent for the abortion bill in the FL House has passed and is now headed to Gov. Ron DeSantis' desk.
Yeah, it's getting signed into law.
Republican legislators like Rep. Chris Latvala, Erin Gray, Anthony Sabatini, Chip LaMarca and many others are giving themselves High Five's after the vote, while pro-Choice Democrats like Reps. Anna Eskamani and Carlos "Carlitos" Guillermo Smith are shaking their head in disappointment.
What's that old election year cliché?
Ah yes, elections have consequences, and the Republican-led state legislature and the Republican governor are taking full advantage of their majority.
Speaking of elections, Rep. Heather Fitzenhagen (R) just aborted her 2020 congressional campaign when she argued in opposition to the parental consent bill.
Fitzenhagen's campaign was already dead on arrival, but this was the last nail in the coffin.
Campaign Trail
Kat Cammack has scored the endorsement of an AFL-CIO Firefighters union in Clay County. Cammack has been racking up small-time endorsements, but could larger ones be around the corner. When is Rep. Ted Yoho (R) going to weigh in?
Moonlighting Mike
Rep. Michael Waltz (R) is a jack of all trades these days. Most of the time he works an elected member of the U.S. Congress. Other days he moonlights as a U.S. Army Green Beret Reservist.
But holding two jobs is not enough for Waltz. Waltz likes to go undercover in his congressional district to see how his constituents live. Next time you are in his neck of the woods, don't be surprised to see him washing dishes, working at Chick-Fil-A, flipping burgers and Burger King, and maybe we find him working the door at a bar.
Tough Cookie
Agriculture Commissioner Nikki Fried (D) has been ruffling Gov. DeSantis feathers as a member of Florida Cabinet by towing her political party's line since Day 1.
Why not? She's just being a good, loyal Democrat.
But aside of all the fun and games that are going between Fried and DeSantis, Fried is pushing key bipartisan issues.
"Agriculture Commissioner Nicole "Nikki" Fried sent a letter to Florida's Congressional delegation members urging their support of a bill in Congress that will address mental healthcare in rural and agricultural communities."
Visit The Floridian

"Parental consent for Abortion bill passes in FL House," by The Floridian's Javier Manjarres – It took lawmakers in Tallahassee over three hours of debate to finally get down to voting on the controversial parental consent for a minor to get an abortion bill. The Senate passed its version, and now the House just passed theirs with a vote count of 75 to 43. The measure will now go to Gov. Ron DeSantis desk where he will sign the bill into law.
"Matt Gaetz Turns the Table on The View's Joe Behar," by The Floridian's Daniel Molina – Florida Rep. Matt Gaetz (R), one of the President's strongest supporters in the House, took a trip to the political hot seat in the View to sit down with tv hosts like Joy Behar and Whoopi Goldberg to discuss "political realignment. Rep. Matt Gaetz went on ABC's The View and absolutely torched Joy Behar and Whoopi Goldberg. He wasted no time in swiping verbal daggers as he noted Behar was wearing black, assuming it was "as a consequence of the death of the political left in the debate last night."
"Adam Schiff: Pardoning Roger Stone would be an "act of corruption," by The Floridian's Javier Manjarres – With former Trump advisor Roger Stone being sentenced to 40 in prison for lying to Congress and witness tampering, the president crying foul, saying that others like James Comey and Andrew McCabe will never see a day in prison for what they did, including lying to the FBI. But now House Intelligence Committee Chairman Adam Schiff appears to be priming motors for another potential impeachment inquiry against Trump. Moments after Stone was sentenced Rep. Schiff tweeted that if Trump pardoned Stone "when his crimes were committed to protect" Trump," the act would be a "breathtaking act of corruption."
"Bloomberg: 'I can't go to Turbo Tax' by The Floridian's Mona Salama – Billionaire Mike Bloomberg pledged to release his tax returns "in a few weeks," defending the delay because they are too complicated and he "can't go to Turbo Tax." "It just takes us a long time," Bloomberg responded when asked why he is keeping Democratic voters waiting in disclosing his tax records. "Unfortunately or fortunately, I make a lot of money and we do business all around the world and we are preparing it. The number of pages will probably be in the thousands of pages. I can't go to Turbo Tax." He added that his tax returns would include his all the investments he made with the "biggest item" will detail "every single donation." "It tells everybody everything they need to know about every investment that I make and where the money goes," Bloomberg said. "And the biggest item is all the money I give away. And we list that, every single donation I make. And you can get that from our foundation any time you want.
"March for Our Lives co-founders endorse Bernie Sanders, diss Mike Bloomberg," by The Sun-Sentinel's Dan Sweeney –Several of the former Marjory Stoneman Douglas High School students who co-founded what became March for Our Lives and a national movement against gun violence announced their support for Bernie Sanders in a video posted by the Sanders campaign Thursday. "I'm so, so excited to endorse Bernie because I know he's created a movement," March for Our Lives co-founder Delaney Tarr said in the video. "A movement in the way that the march has, that so many other youth activists have, one that's not focused on a person, or a candidate, or even just an election, but on change."
Other Stoneman Douglas alums Ryan Deitsch and Chris Grady also announced their support for Sanders in the video, along with other gun-violence activists that have associated with the March for Our Lives organization since its inception.
"New Florida poll: Bloomberg beats Trump one-on-one, Biden, Sanders, Warren in dead heat with president," by the Orlando Sentinel's Steven Lemongello – A new poll shows Michael Bloomberg beating President Donald Trump in a head-to-head race in Florida, while Joe Biden, Bernie Sanders and Elizabeth Warren are in a virtual tie with the president. The survey of 725 registered Florida voters from Feb. 10-18 by the Public Opinion Research Lab at the University of North Florida, in partnership with First Coast News Channel 12 Jacksonville, has a margin of error of 3.6 percentage points. Bloomberg, the former mayor of New York, was the choice of 50% of respondents over Trump's 44% in a two-way race, the poll said. Biden, the former vice president, was in a virtual dead heat with Trump, garnering 49% to the president's 48%, while U.S. Sen. Bernie Sanders, I-Vermont, tied with Trump at 48% and U.S. Sen. Elizabeth Warren tied Trump with 47%
"Florida lawmakers want to ratchet up school safety," by News Service of Florida's Ana Ceballos – Forthe third time since the February 2018 mass shooting at Marjory Stoneman Douglas High School, Florida lawmakers are on the brink of passing legislation to try to bolster school safety.
"With the second anniversary of the horrific Parkland shooting fresh on our minds, I am pleased to see key school safety legislation advance to the Senate floor," Senate President Bill Galvano, R-Bradenton, said in a statement Thursday.
In preparation for the issue going to the floor, the Senate Appropriations Committee on Thursday made several tweaks to the Senate school-safety bill (SB 7040), including removing a provision that would have allowed school districts to assign expelled students to school-based pre-arrest diversion programs.
"Who will run Miami's $1B government? Mayor gets to choose but approval could be rocky," by Miami Herald's Joey Flechas – Art Noriega sat in the corner of the mayor's conference room in Miami City Hall, quietly reading a document as Allapattah activists and senior administrators took their seats to discuss the city's affordable housing crisis. As the CEO of the Miami Parking Authority, Noriega's presence at Tuesday's meeting raised some eyebrows. Parking was not on the agenda. The topic of the meeting: a planned solicitation for proposals to develop 18 acres of public land near Jackson Memorial Hospital. Housing advocates asked Mayor Francis Suarez and other top administrators to consider community input before developing a plan for a mixed-use project and putting the concept out to bid. Those administrators were assistant city managers — Suarez is looking for a new city manager in the wake of Emilio González's recent resignation. Tuesday's meeting on Dinner Key might have been an audition for Noriega, who has expressed interest in the job. He chimed in with a number of suggestions for how to incorporate public input into the city's plans. He offered his take on how to run community meetings in the neighborhood, including finding a good facilitator for the public forum.
"House passes school board term limits," by The Capitolist's Jordan Kirkland – The Florida House unanimously passed a school board term limits bill that will put 8-year school board term limits on the November ballot. The constitutional amendment (HJR 157). which passed in the Republican-led House on Wednesday with 79-39 vote, would impose eight-year term limits on school board members. The resolution was introduced by State Representative Anthony Sabatini, a Howey-in-the-Hills Republican. Sabatini, who represents Florida's 32nd District, says the referendum is a bi-partisan way to drain the swamp. "There is no better way to create limited-government than enacting term limits for ever elected official," Sabatini said.
One of the best ways to limit government: enacting term limits for every elected official
"Florida loses appeals court ruling on felon voting law," by POLITICO's Gary Fineout – A legal and political battle over voting rights in Florida reached another milestone on Wednesday when a federal appeals court …
"Fried takes controversial trip to Nevada amidst criticism of playing politics," by The Capitolist's Jordan Kirkland – Good or bad, Agriculture Commissioner Nikki Fried has been a hot topic in Florida's political scene as of late. The lone Democrat in Florida's cabinet has been the focal point for many Republicans around the state, as the marijuana advocate continues to prove that she's more concerned with her image than her record helping Floridians. Fried has faced a growing amount of criticism as of late, in part for her starring role in "Stickergate." Last year, Fried drew the ire of many Republicans when she plastered her face on stickers applied to gas pumps in what Republicans say was a move to use taxpayer dollars to promote herself and not the office she holds. The move caused GOP leaders to pass a budget implementing bill (SB 2502) last session to limit stickers affixed to gas pumps to only "a combination of lettering, numbering, words, or the department logo. Fried's department, however, failed to remove the stickers in time, prompting House Republicans to put forth a budget proposal this legislative session that would've withheld $19.7 million from Agriculture Department programs and into reserves if she failed to put together a plan to remove the stickers.
 "Maria Elvira Salazar criticized Ros-Lehtinen. Now Ros-Lehtinen is endorsing Salazar," by Miami Herald's Alex Daughtry – Just two weeks ago, Republican House candidate Maria Elvira Salazar publicly criticized former Republican Rep. Ileana Ros-Lehtinen as a member of the political elite for attending the president's State of the Union address with Democratic Rep. Donna Shalala…
"Three JEA bidders sue to keep secret the dollar amounts of their offers," by The Florida Times-Union's David Baurelein – NextEra Energy, Duke Energy and American Water Works joined forces in a suit aimed at blocking JEA from publicly releasing the dollar amounts they used in making offers to buy all or part of the utility. NextEra Energy and two other firms that bid for JEA are taking legal action to block the utility from releasing information about how many billions of dollars each company offered for JEA. The lawsuit, which the companies filed Thursday, will shift the decision to the courtroom on whether the public can learn the full range of offers that were on the table when the JEA board voted in December to kill the sales negotiations. NextEra Energy, which is the parent company of Florida Power & Light, joined forces with Duke Energy and American Water Works Company in the suit. Three other bidders that were still in the running when the sales process ended have not objected to JEA releasing the dollar amounts of their responses. Of those firms, Macquarie Infrastructure and Real Assets submitted the biggest offer at $9 billion for JEA's electric, water and wastewater operations.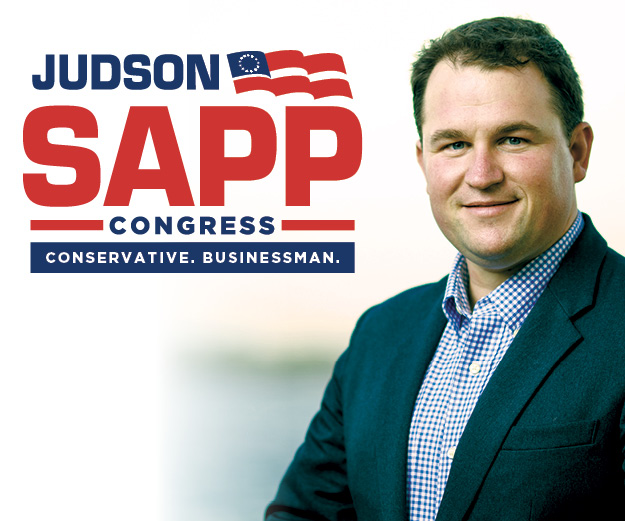 "Trump slams Dems, Oscars, Brad Pitt as rally blitz moves to Colorado," by Fox News' Greg Re – President Trump continued his four-state trip out west Thursday evening with a wild rally in Colorado Springs, Colo., as he openly celebrated Democrats' intra-party squabbling at the Las Vegas presidential primary debate — and took an unexpected shot at the movie "Parasite," prompting a scathing response from its U.S.-based distributor.
In the wide-ranging event that resembled a casual conversation at points, Trump also assessed that "Mini Mike" Bloomberg "didn't do well last night" and declared Amy Klobuchar's presidential campaign dead because she dejectedly asked Pete Buttigieg at the debate if he was calling her "dumb." Trump again called Buttigieg "Alfred E. Neuman," after the scrawny fictional character, and advised Klobuchar, "You don't say that even if it's true!"
Ultimate Fighting Championship (UFC) president Dana White took the stage briefly at the outset of the rally, saying he wasn't a "very political person" before adding that he's known Trump for more than 20 years — and that Trump has remained a "loyal" and "good friend" even after becoming president.
"South Korea ups emergency response as viral cases surge," by The Associated Press – SEOUL, South Korea's government banned major rallies in its capital and declared a health emergency in its fourth largest city as 100 new virus cases were reported Friday, bringing the country's total to 204. The spike forced officials to focus on steps to contain the domestic spread of the disease, not just its entry from abroad. Most of the new cases have been reported since Wednesday. The increase, especially in and around Daegu city in the southeast, has raised fears the outbreak is overwhelming the region's medical system. Many of the cases have been linked to a church in the city. In the capital, Seoul, officials banned major downtown rallies and shut down a big park to avoid mass public gatherings where the virus could spread. Workers in protective gear also sprayed disinfectant in the city's subway. And the first two cases were confirmed in South Korea's 600,000-member military, a navy sailor and an army officer who had both reportedly visited Daegu recently.
"America's Russia nightmare is back," by CNN's Stephen Collinson – America is blundering into a new Russia election-meddling hall of mirrors that's already doing Moscow's work: tearing fresh political divides and threatening to again tarnish democracy's most sacred moment, a national election. Revelations Thursday about intelligence assessments that Russia has launched a new interference effort to help reelect Donald Trump — and the President's furious reaction — mark the return of a recurring nightmare for the country just nine months before the presidential election. The uproar over Russia's disinformation drive to hurt Hillary Clinton and help Trump four years ago cast a cloud that the current President has never been able to escape. The President's defensive response to a new Russia interference drama, colored by his belief that all such revelations as a "Deep State" assault on his own legitimacy, already appears to be exacerbating the damage caused by Moscow's meddling.
Trump's preoccupation with suggestions that he only won in 2016 because of Russia sparked destabilizing and willful presidential behavior, including the firing of FBI Director James Comey that led to a years-long special counsel probe.
'Tamales for Tío Bernie': Sanders' outreach to Latino voters pays off," by Reuters' Simon Lewis & Tim Reid – BELL, California (Reuters) – Violeta Alvarez is so passionate about Bernie Sanders that she becomes emotional talking about the white, 78-year-old senator from Vermont, a state 3,000 miles from this sun-drenched California enclave. 
 "This is the first time in my life I've seen a presidential candidate reaching out to the city of Bell, this small community," said Alvarez, a 53-year-old volunteer organizer, pointing to goose bumps breaking out on her arm. Sanders' campaign hopes efforts in communities like Bell, a working-class, mainly Latino city of 35,000 people near Los Angeles, could be his path to the Democratic Party's nomination to take on Republican President Donald Trump in November.
5 Unanswered Questions That Will Help Decide Dem Nominee– Eric Levitz, NY Mag
Was Las Vegas Debate Fatal for Bloomberg?– Patrick Buchanan, American Conservative
Bloomberg's Plan to Buy Dem Nomination Endangers Democracy – Ezra Klein, Vox
Only Trump Can Beat Trump -Victor Joecks, Las Vegas Review-Journal
Third Parties Deserve Shot at Debate Stage – Ann Ravel, RealClearPolitics
Roger Stone's Sentence Proves Barr Right – Gregg Jarrett, FOX News
'The Truth Still Matters': Stone's Judge Does Us a Favor – Andrew Cohen, NY MaG
President Donald Trump @realDonaldTrump – I was thrilled to be back in Colorado Springs tonight, beneath the majestic peaks of the Rocky Mountains, with thousands of terrific, hardworking American Patriots. With your help, this November, we are going to defeat the Radical Socialist Dems, and we are going to WIN Colorado!

(((Rep. Nadler))) @RepJerryNadler – Sending highly militarized forces into our cities to perform routine immigration enforcement doesn't keep us safer—it fosters distrust and fuels fears of political retaliation.

Rick Scott @SenRickScott – The Cuban regime has arbitrarily arrested @OscarBiscet. Oscar is a former political prisoner and human rights advocate who has remained steadfast in his fight against the Castro regime. Cuba continues to persecute those who stand in their way. We demand his immediate release!
Rep. Ted Deutch @RepTedDeutch – In 2018, Floridians overwhelmingly supported restoring voting rights to over 1.6 million former felons. The court's ruling is an important reminder to legislators that a person's voting rights shouldn't be determined by their ability to meet financial requirements.
Debbie Wasserman Schultz @DWStweets – I raised alarm bells on Maduro's Russian coordination, so I welcome these oil sanctions. Congress's just-passed Verdad Act includes my legislation requiring a clear State Dept. strategy to combat Kremlin influence in #Venezuela. We still have work to do
Matt Gaetz @mattgaetz – Mick & I both spoke at an event in FL Saturday & he used the same line. All 300+ in the room understood it correctly – as giving reverence to the President's sound discernment in a sea of varying views and high-pressure decision points. Mick was praising the President.
Ron DeSantis @GovRonDeSantis – I was pleased to award the City of Green Cove Springs in Clay County with $250,000 through the Job Growth Grant Fund today. Details here
Rep. Anna V. Eskamani  @AnnaForFlorida – I heard today was #LoveYourPetsDay but as cat lady I will take really any opportunity to post photos of our little stinkers. Will be seeing them soon!
Dane Eagle @DaneEagle –We just passed a bill in the Florida House requiring parental consent for minors to receive an abortion. When @GovRonDeSantis signs this bill into law, it will be a huge win for LIFE! I will always speak up for the voiceless and defend the unborn!