President Donald Trump and the RNC have landed another devastating fundraising blow t0 the Democratic National Committee (DNC).
Trump's 2020 reelection campaign and the Republican National Committee (RNC) raised a whopping $125 million in the third quarter of this year, crushing President Barack Obama's record $70 million raised for his reelection bid for the same period in 2011.
The joint campaigns raised $150 million earlier this year.
Trump's 2020 campaign manager Brad Parscale took to Twitter to express his joy over the fundraising hall. He was elated to say the least, even retweeting Obama's former advisor David Pfeiffer, who stated "This should be a giant wake up call. Trump is going to have more resources to deploy earlier and more aggressively than any candidate in history."
ABSOLUTELY HUGE. More:

take our poll - story continues below

Completing this poll grants you access to The Floridian updates free of charge. You may opt out at anytime. You also agree to this site's Privacy Policy and Terms of Use.

✅$125M raised combined
✅$156M cash on hand
✅$308M raised YTD

Twice as much cash on hand as Obama had at same point in 2011.

— Brad Parscale (@parscale) October 1, 2019
Trump and Senate Republicans are outraising Democrats my huge numbers, but House Republicans are struggling to keep up with Democratic Party fundraising efforts.
These graphs are 2020 national fundraising totals.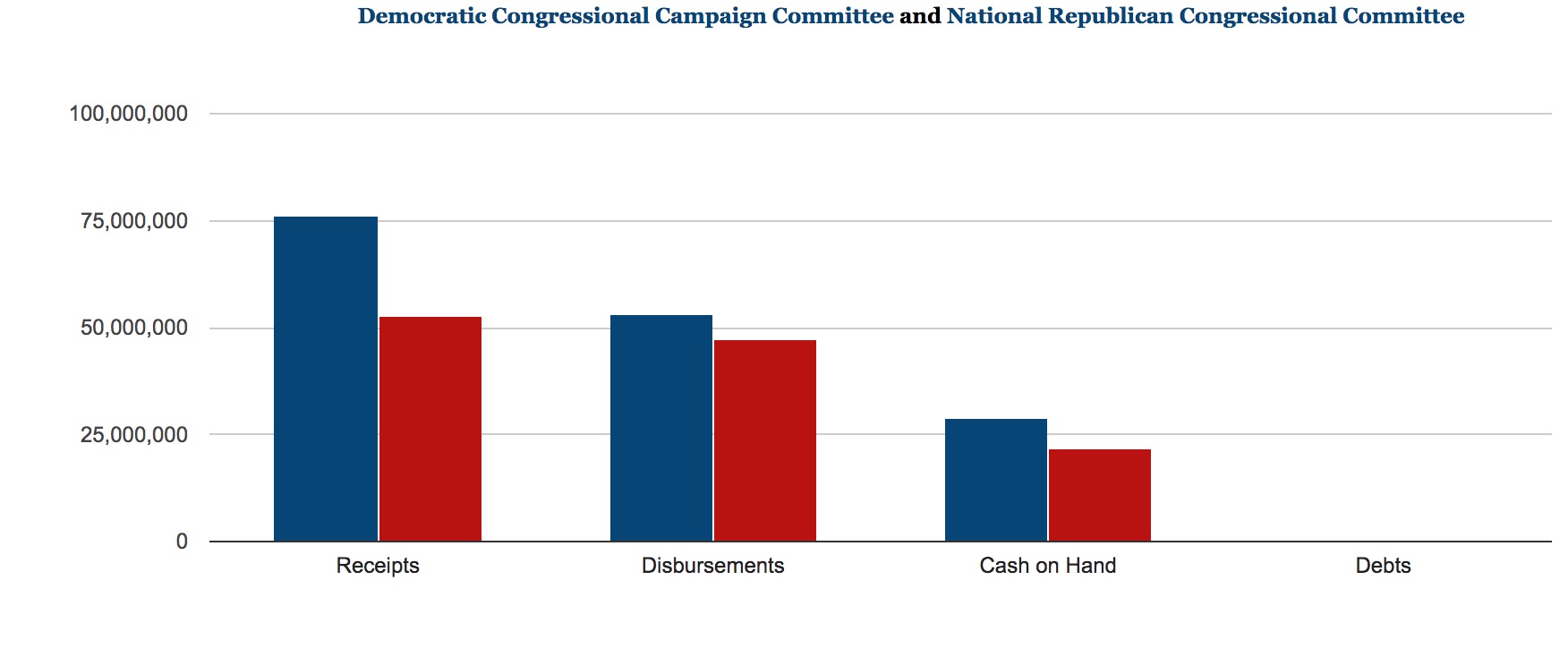 RNC vs, DNC
NRSC vs. DSCC (Senate)

NRCC vs. DCCC (House)