Florida Lawmaker Says Terrorist Attack on US Soil is all-but Imminent
WASHINGTON—Senator Marco Rubio is echoing FBI Director Christopher Wray's recent warning that the October 7th Hamas.. a terrorist attack on US soil is all but certained to happen ...READ MORE

Them is fighting words...
It appears as if Rep. James Comer (R) is a little upset with Rep. Jared Moskowitz aka Air Jordan.
According to Rep. Comer, Rep. Moskowitz is nothing more than "a Smurf."

Byron Donalds-Trump was the PRO-USA & PRO-ISRAEL POTUS:
Recognized Jerusalem as the true capital of Israel
Acknowledged Israel's sovereignty over the Golan Height
Brokered historic peace agreements between Israel and Arab-Muslim countries
Removed the US from the UN Human Rights Council following blatant anti-Israel bias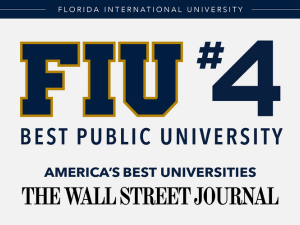 Mills Says Biden 'Bought and Paid For' by Communist Chinese Government—By The Floridian's Grayson Bakich—WASHINGTON—Ahead of China President Xi Jinping's visit to San Francisco, California...
Mast Holds 'Low' Expectations for US-China Meeting in San Francisco—By The Floridian's Grayson Bakich
Rubio Says Hamas Sympathizers 'Chanting Stupid Things' are an 'Immediate Threat' to U.S.—By The Floridian's Javier Manjarres—WASHINGTON—Senator Marco Rubio is echoing FBI Director Christopher Wray...
Moskowitz: Johnson 'Won't be Speaker Much Longer' if Israel Funding Doesn't Become Law—By The Floridian's Jackson Bakich—As the war against Hamas in the Middle East rages on, the U.S. Congres...
Florida Democrat Pushes for Reform of School Corporal Punishment Laws—By The Floridian's Mateo Guillamont
Juice
—11.14.2023—Rubio's Mental Fitness Questioned by Progressive Lawmaker a Ceasefire in Israel—DeSantis Cracks Down on China—More...
The Last Squeeze is squeezed by Javier Manjarres, Jim McCool, and Daniel Molina