Lawmakers Want Israel Funding Separated from Ukraine Funding
Senator Rick Scott (R-FL) and his Republican colleagues in the Senate sent a letter to Majority Leader Chuck Schumer Ukraine funding."...READ MORE


Debbie Wasserman Schultz-Today is a day of hope for Venezuelans, and all Americans heartbroken by Venezuela's lost decade under Maduro. I'm thrilled to see so many people out here today to participate in the process of choosing a candidate who will unify Venezuela's democratic opposition.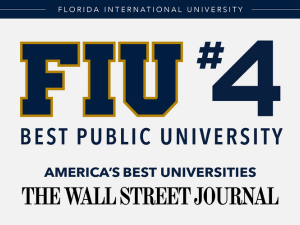 Waltz Warns Iran Is Still Threat Even if Hamas Destroyed—By The Floridian's Grayson Bakich—Should Israel successfully destroy Hamas in its war, Iran would still be a threat thanks...
Scott Demands Israel Funding be Separate from Ukraine Funding.—By The Floridian's Jackson Bakich—Senator Rick Scott (R-FL) and his Republican colleagues in the Senate sent a letter to Majority Leader Chuck Schumer...
Donalds Lays Out Priorities if He Becomes Speaker—By The Floridian's Grayson Bakich—Among the eight Republicans running for Speaker of the House, Representative Byron Donalds (R-FL) stands out...
Rubio Accuses Biden of 'Conceding' to Maduro—By The Floridian's Daniel Molina—Over the weekend, Venezuelans took to the polls to vote in their presidential election...
Covo Pushes Left-Wing and Moderate Messaging to Voters—By The Floridian's Grayson Bakich—
Juice
—10.23.2023— Donalds Poised to be First Black Speaker of House—Another Special Session in Tallahassee—More...
The Last Squeeze is squeezed by Javier Manjarres, Jim McCool, and Daniel Molina