Senate Democrats Pressed to Pass Critical Military Funding to Israel
WASHINGTON, D.C.—After the House Republican Conferenced failed to come to a consensus on who they would vote to be the next Speaker of the House of Representatives, Florida Rep. Byron Donalds..READ MORE


Rick Scott-I've seen sickening reports of pro-Hamas rallies being planned at universities in Florida.
I urge all university leaders to clearly denounce Iran-backed Hamas terrorism and do whatever it take to keep Jewish students safe.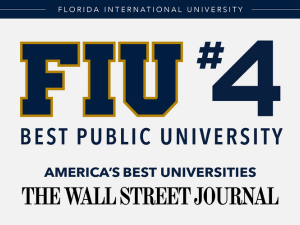 Senate Democrats Pressed to Pass Critical Military Funding to Israel—By The Floridian's Javier Manjarres—WASHINGTON, D.C.—After the House Republican Conferenced failed to come to a consensus on who they...
DeSantis Calls Out AOC for Comments Surrounding Israel-Palestine War—By The Floridian's Jackson Bakich—After the horrifying terrorist attack in Israel...
Cammack Condemns Omar and Tlaib, Says They Have a Problem as a 'Human'
Mills Provides Update on Rescuing Americans in Israel, Blasts Biden's Weakness—By The Floridian's Jackson Bakich—
Cherfilus-McCormick Condemns Hamas, Stands with Israel—By The Floridian's Grayson Bakich—Israel's retaliation for the horrific violence inflicted by Hamas over the weekend is underway...
Randy Fine Censored for Pro-Israel Post on X—By The Floridian's Jim McCool—The current Israeli and Palestinian conflict has sucked the air out of world room...
DeSantis Hits Trump for 'Attacking Israel' and 'Praising Hezbollah'—By The Floridian's Chris Nelson—
Juice
—10.12.2023—Scott Wants you to Boycott Starbuck's Over Anti-Israel Statement—DeSantis Takes on Iran—More...
The Last Squeeze is squeezed by Javier Manjarres, Jim McCool, and Daniel Molina