Rep. Maria Elvira Salazar (R) gave a passionate speech about freedom and socialism on the floor of the House of Representatives about the plight of the Cuban people and their struggles with Communism, further deepening the existing divide in Congress between Democratic Socialist members and other legislators...READ MORE

Save the Date
Fort Lauderdale-based Tripp/Scott will be hosting Fox News Host Pete Hegseth on February 15th as he promotes his new book, "Battle for the American Mind."

Shevrin "Shev" Jones-Now more than ever, we must amplify the story of Black America -our strength & our resilience, which has led to our shared story today.  We celebrate #BlackHistory365, but February we pause to reflect & celebrate those who have laid the foundation, despite the odds against them.
Lauren Book-Honored to have the Governor's strong support for our proposal to permanently end Florida's diaper tax and lower costs for working families across the state!
Blaise Ingoglia-The GOAT is officially GONE. Amazing career.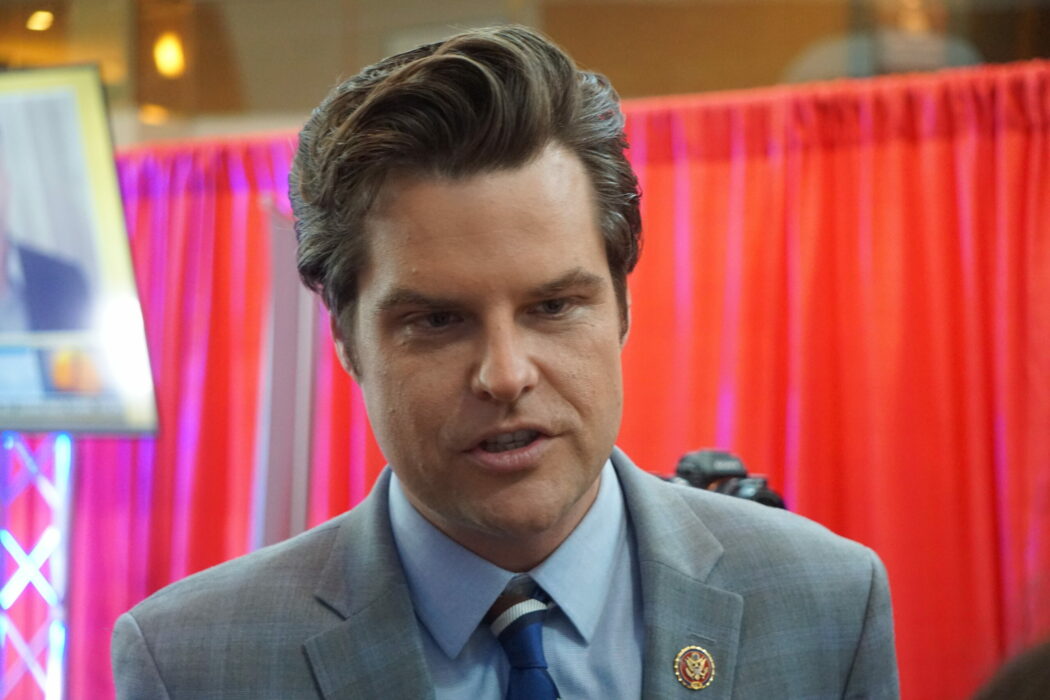 "Cubans 'Throwing Themselves to the Sharks' to Find Freedom in Florida" by The Floridian's Javier Manjarres READ MORE
"DeSantis Unveils Framework for Freedom Budget" by The Floridian's Grayson Bakich—Florida Governor Ron DeSantis (R) has unveiled his 2023-2024 fiscal year budget, dubbed it the "Framework for Freedom." This ambitious $114.8 billion plan covers multiple areas, from tax relief to education to environmental and infrastructure projects to law enforcement.
"House Democrats Oppose Pledge of Allegiance Recitation in House Judiciary (VIDEO)" by The Floridian's Javier Manjarres—Florida Rep. Matt Gaetz has reintroduced an amendment in the House Judiciary Committee to allow for the Pledge of Allegiance to be recited before every meeting of the committee, and Progressive Democratic Ranking member Rep. Jerry Nadler opposed the measure. READ MORE
"Rubio Demands Blinken, Yellen Hold China Accountable in Upcoming Visit" by The Floridian's Javier Manjarres—Countering the threat of China is an international priority that America cannot overlook. As Secretary of State Antony Blinken and Secretary of the Treasury Janet Yellen gear up for a visit to Beijing, Senator Marco Rubio (R-FL) urges them to hold China accountable not only for its aggression abroad but its human rights abuses within. READ MORE
"Rick Scott Introduces Bill to Create Bicameral Committee to Investigate Afghanistan Withdrawal" by The Floridian's Grayson Bakich—Sen. Rick Scott (R-FL) introduced a bill that looks to create a bipartisan and bicameral committee into President Joe Biden (D) and his administration's withdrawal of Afghanistan. READ MORE
JUICE—Florida Politics' Juicy Read —2.1.2023 —DeSantis Shakes Up FL Colleges and Universities—COVID is Over—Eskamani, Smith, Rubio—More...
The Last Squeeze is pressed by Javier Manjarres, Jim McCool, and Daniel Molina