Washington—The massive influx of illegal immigrants that has created the crisis along the US southern border has led to the suicides of 14 U.S. Customs and Border Protection agents in 2022. Border Patrol agents now appear endangered.
The claim was made by Texas Rep. Tony Gonzales (R)  at a bipartisan press conference he held on Capitol Hill.
"Border Patrol suicides hit a record high this year. The Biden Administration must wake up and listen to those who live with this crisis every day. It's time to increase border technology and mental health resources for our men and women in green serving on the frontlines," stated Rep. Gonzales.atatrol
Rep. Gonzales announced that he would be introducing the Taking Action to Prevent Suicides Act (TAPS) this week to call attention to the growing issue plaguing border patrol agents, and when asked if the 14 suicides this year were directly attributed to the ongoing border crisis, Gonzales was quick to assert that the surge in illegal immigration was the root cause of the agent's deaths.
"When you are overworked, I don't care what your work is, if you are overworked, there is no doubt that impacts your life. There is no doubt that what is happening at the border is impacting our agents. The numbers speak for themselves. The fact that 14 Customs and Border Patrol agents have committed suicide, something is wrong," added Gonzales.
Among those legislators that joined Gonzales in bringing awareness to the increase in law enforcement suicides along the border were Florida Democrat Rep. Darren Soto (D), and Texas Reps. Mayra Flores (R) and Henry Cuellar (D), and Congresswoman-elect Monica De La Cruz (R).
Rep. Cuellar noted that while this was "an issue that affects all Americans," this was "not a new issue," adding that since 2007, some 149 CBP agents have committed suicide.
Rep. Cuellar also said that last year alone, Congress appropriated $23 million to the Homeland Security budget to address the CBP mental health issue, and has proposed an additional $23 million for FY 2023.
While the call to action to address the suicide rate within the Border Patrol is considered bipartisan, freshman Rep. Mayra Flores made it political and laid the blame squarely on the Biden administration.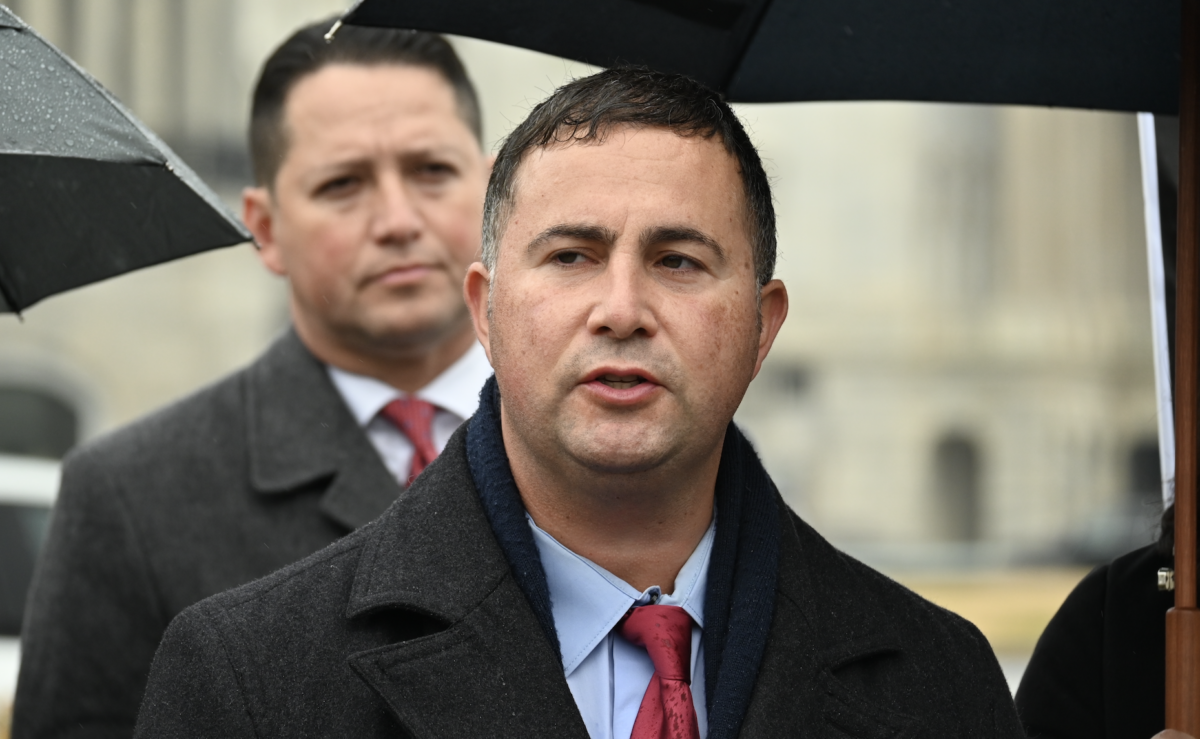 "Abandoned. They feel abandoned by this administration. This shouldn't be political. This shouldn't be about Republican or Democrat. This is an American issue," said Rep. Flores. "How many more lives do we have to lose before this administration takes this border crisis serious?"
Rep. Soto, who says he supports the Biden administration's proposed Homeland Security budget, says that he has visted with Rep. Gonzalez on the Texas-Mexico border and with border agents who have told him that more funding for officers is needed.
"Creates a multiagency, anti-suicide taskforce to access the underlying facts that are leading to the high suicide rates among Customs and Border Protection officers," said Rep. Soto.
Incoming Congresswoman Monica De la Cruz spoke about the plight of the "brave men and women" of the CBP who wake up every morning and prepare to face the challenges the dangerous and unsecured border brings.
Rep. De la Cruz spoke about how "Brave men and women wake up extra early  and they make extra sandwiches, so when they find an abandoned child on a farmland left by the cartel, that is hungry, they to give them."
De la Cruz also said that CBP agents have even had to "deliver babies in the harsh brushland of Texas" because illegal immigrants were so desperate to cross over.
While visiting Arizona, Biden was asked, "why would you visit our state and not visit the border?"
In response, the President expressed that there are more "pressing concerns."