Florida Democratic legislators aren't completely against Gov. Ron DeSantis.
Several of 
the
most pragmatic Democratic lawmakers—Senate Minority Leader Lauren Book, Sens. Jason Pizzo and Shevrin Jones—have come to side with Gov. DeSantis on key legislative issues, including school testing, funding for Visit Florida, and
the
 overall state budget.
Sen. Book, along with Sen. Jones and Rep. Chip LaMarca (R), praised Visit Florida. 
READ MORE
'SHEV' Jones, a former school teacher also sided with Gov. DeSantis on ending FSA testing for children.
READ MORE

But…Democrats Still Don't Really Back DeSantis
Jones thinks DeSantis's upcoming special legislative session is a waste of time and taxpayer dollars. 
READ MORE

Rep. Carlos A. Gimenez-When Biden sends migrants who illegally crossed the southern border all throughout the country, every state becomes a border a state.
The American people deserve to know who's coming into their communities.
U.S. Rep. Stephanie Murphy-Congratulations to Judge Ketanji Brown Jackson on her bipartisan confirmation to the Supreme Court. This is a proud moment for Florida, where Judge Jackson was raised. It's also a significant milestone for our nation.
Rep. Anna V. Eskaman
i
-With no fanfare or press conference, @GovRonDeSantis just signed HB1239 into law — this bill is a big gift to the for-profit nursing homes companies. It changes the mandatory staffing minimums, which are intended to keep residents safe. Both the AARP & SEIU opposed the bill
Lauren Book- For the past 4 years I've been fighting to ensure FL moms & vulnerable babies have the healthiest start possible by having access to safe, sterilized human milk when mothers cannot naturally provide it. Tonight, the Gov signed SB 1770 into law!
Casey DeSantis-Wonderful to see the rights of hospital and nursing home patients protected and signed into law! Patients shouldn't be denied the right to see their loved ones, especially during life's difficult moments. Hopefully, this law will bring much peace, comfort and clarity
Jeanette Nuñez-Understanding firsthand the emotional toll of caring for my father during the pandemic, this bill is a necessity not only for patients, but also family members that desperately want to play an active and in-person role in their loved ones' care.
Rep. Jason Fischer
-
#America
 cannot ignore the threat posed by Iran-backed proxies like Hamas and Hezbollah. Biden cannot be allowed to ease sanctions on them. We must stand with 
#Israel
!
US Rep Kathy Castor-As families struggle with rising energy prices fueled by Putin's war, Congress must work to lower costs by expanding cleaner, cheaper energy. I'm leading a hearing on Thursday focused on ways to save families hundreds of $$$ through energy efficiency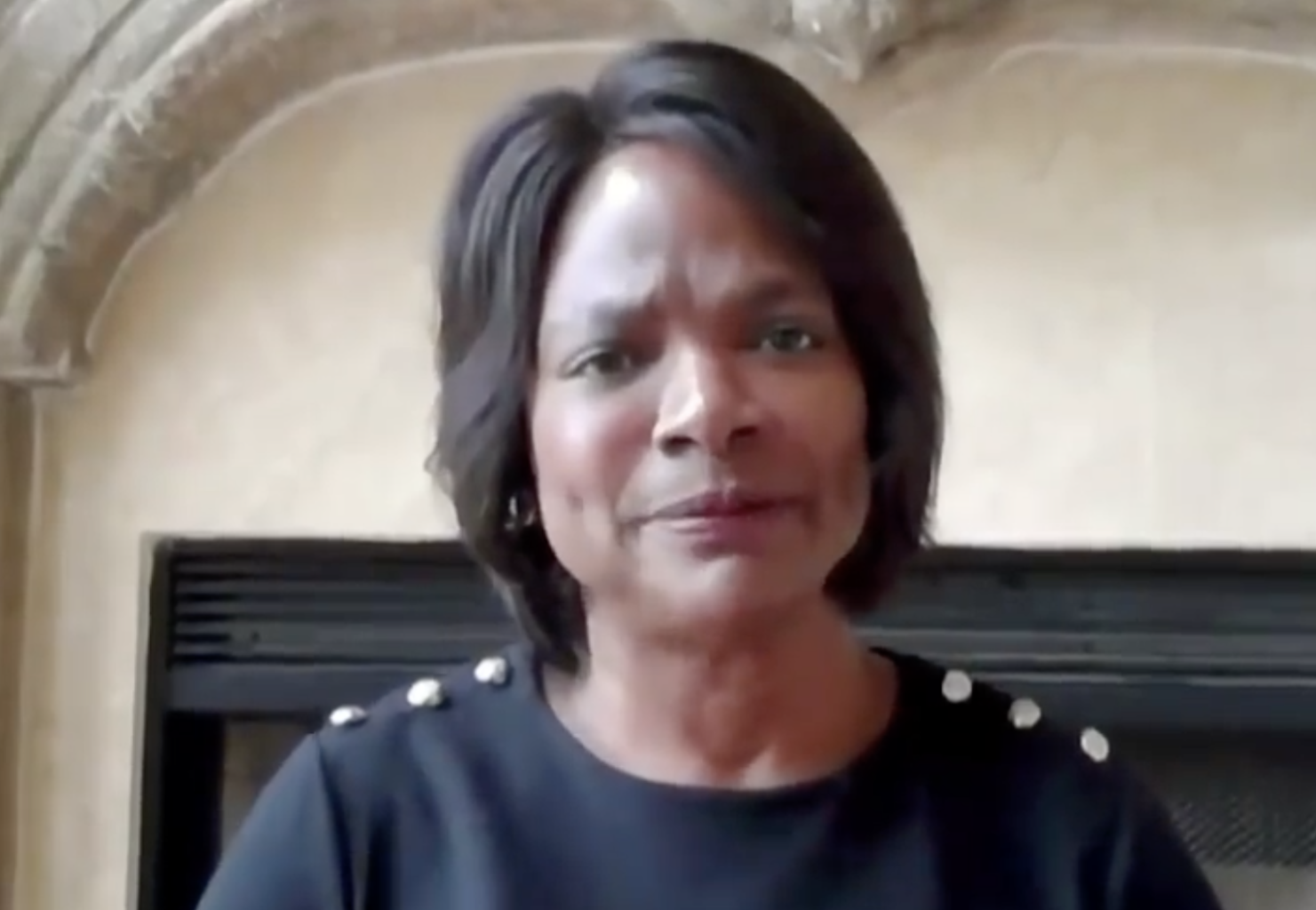 "
Demings Accused of Contributing to 'Border Crisis'
" by The Floridian's Daniel Molina—Given the growing concerns bipartisan lawmakers have shared regarding border crossings, the Biden administration's intention to end "Title 42" has caused an uproar. 
Title 42
 is a pandemic border policy enacted by the Trump administration, which allowed the U.S. Department of Homeland Security to deport migrants, citing health concerns as a result of the COVID-19 pandemic.
"
DeSantis Reminds Voters of 'Disgraceful 60 Minutes hit job
'
" by The Floridian's Jim McCool—Florida Governor 
Ron DeSantis (R)
 is continuing his rivalry with the mainstream media, referencing what he is calling a "manufactured and disgraceful '60 Minutes' hit job." The comments from the Governor come after First Lady Casey DeSantis also directed comments at "the dishonest corporate media."
The JUICE is squeezed by The Floridian's Javier Manjarres, Daniel Molina, and Jim McCool