DeSantis Will get his way
JUICE—The "special session" to address the congressional redistricting maps is a little over a week away and it appears that Gov. Ron DeSantis will get his way.
Depending on which legislator you speak to—Republican or Democrat—the consensus is that the Republican-led state legislature will concede to DeSantis and redraw (if they haven't already done so) a map that will come very very close to the map DeSantis submitted for approval.
"It's all for show," said one Republican legislator who asked that we keep her/his identity under wraps.
The legislator says that DeSantis will get what he wants because legislators don't want to be on the wrong side of this issue going into the 2022 midterm election.
Are these GOP legislators fearful that DeSantis will back their primary challengers, or put up a primary challenger, a move that former President Donald Trump is currently making across the country?
Look what happened in Rep. Blaise Ingoglia's Senate primary election.
Ingoglia was in a tough race but then DeSantis and his black cowboy boots endorsed him, Rep. Masullo's campaign was stomped out.
It was lights out for Masullo.
Ingoglia supported DeSantis's map, Masullo did not.
 This is easy math.
Who's next?

In Defense of DeSantis
Democrats continue to push forth their narrative that Gov. DeSantis is engaging in a "culture war" for personal and political expediency.
In other words, he championed the "Don't Say Gay" bill, and the "Stop Woke Act" to garner support for his 2024 presidential bid.
Republicans like Rep. Chip LaMarca are pushing back against that narrative.  
READ MORE

Rep. Anna V. Eskamani
-With no fanfare or press conference, @GovRonDeSantis just signed HB1239 into law — this bill is a big gift to the for-profit nursing homes companies. It changes the mandatory staffing minimums, which are intended to keep residents safe. Both the AARP & SEIU opposed the bill
Lauren Book- For the past 4 years I've been fighting to ensure FL moms & vulnerable babies have the healthiest start possible by having access to safe, sterilized human milk when mothers cannot naturally provide it. Tonight, the Gov signed SB 1770 into law!
Casey DeSantis-Wonderful to see the rights of hospital and nursing home patients protected and signed into law! Patients shouldn't be denied the right to see their loved ones, especially during life's difficult moments. Hopefully, this law will bring much peace, comfort and clarity
Jeanette Nuñez-Understanding firsthand the emotional toll of caring for my father during the pandemic, this bill is a necessity not only for patients, but also family members that desperately want to play an active and in-person role in their loved ones' care.
Rep. Jason Fischer-
#America
 cannot ignore the threat posed by Iran-backed proxies like Hamas and Hezbollah. Biden cannot be allowed to ease sanctions on them. We must stand with 
#Israel
!
U.S. Rep. Stephanie Murphy-Today I voted to hold Peter Navarro and Daniel Scavino, Jr. in contempt of Congress.
Kat Cammack-Just hung up the phone with President Trump who has endorsed my re-election campaign for Congress! Here's what he had to say…
US Rep Kathy Castor-As families struggle with rising energy prices fueled by Putin's war, Congress must work to lower costs by expanding cleaner, cheaper energy. I'm leading a hearing on Thursday focused on ways to save families hundreds of $$$ through energy efficiency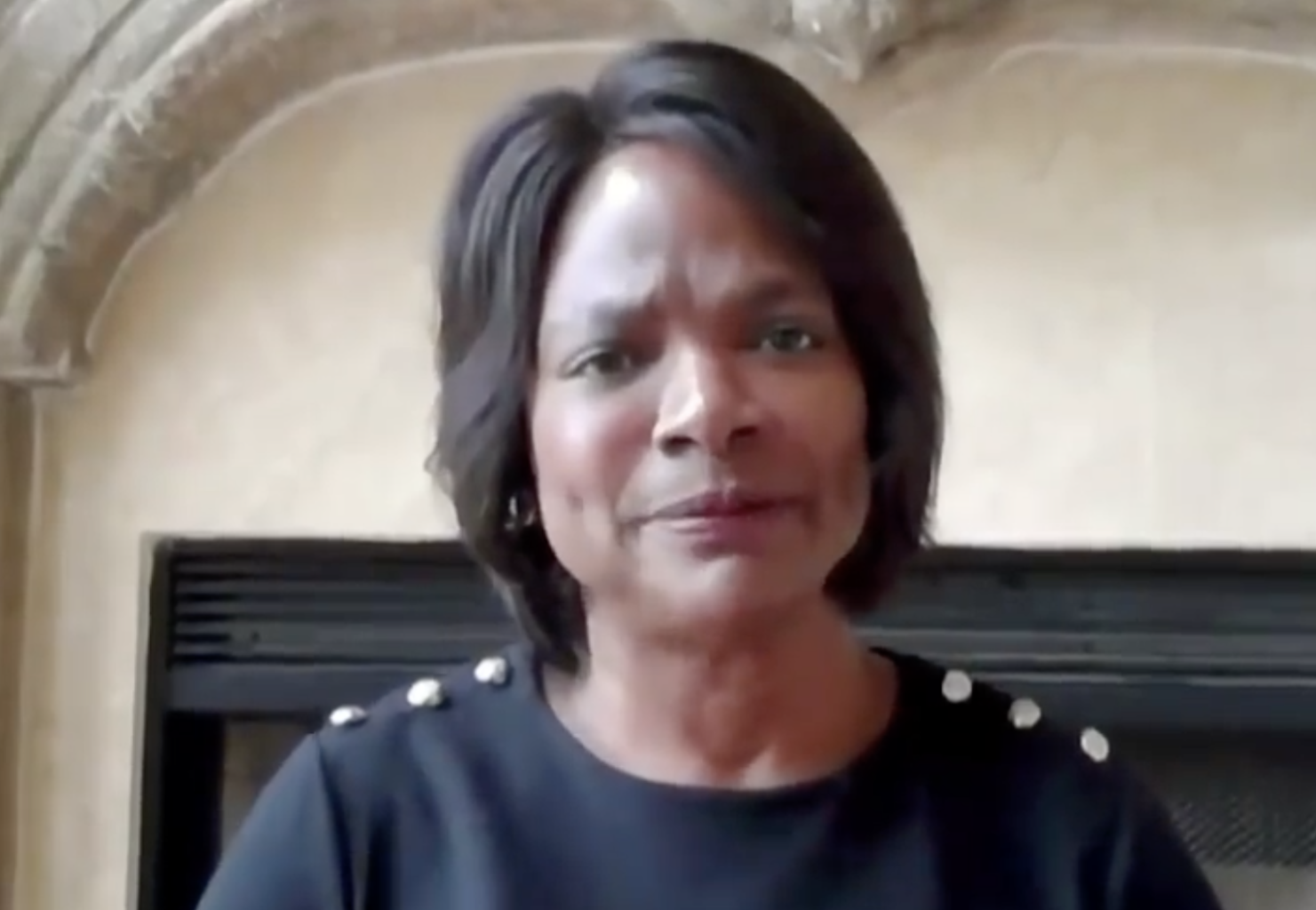 "
Demings Accused of Contributing to 'Border Crisis'
" by The Floridian's Daniel Molina—Given the growing concerns bipartisan lawmakers have shared regarding border crossings, the Biden administration's intention to end "Title 42" has caused an uproar. Title 42 is a pandemic border policy enacted by the Trump administration, which allowed the U.S. Department of Homeland Security to deport migrants, citing health concerns as a result of the COVID-19 pandemic.
"
DeSantis Reminds Voters of 'Disgraceful 60 Minutes hit job
'
" by The Floridian's Jim McCool—Florida Governor 
Ron DeSantis (R)
 is continuing his rivalry with the mainstream media, referencing what he is calling a "manufactured and disgraceful '60 Minutes' hit job." The comments from the Governor come after First Lady Casey DeSantis also directed comments at "the dishonest corporate media."
"
We Will See Many More Venezuelas if China Wins
" by Senator Marco Rubio—In 1987, the U.S. government launched a massive anti-drug campaign. One of the most memorable ads featured a sizzling egg and the warning, "This is your brain on drugs."
"
Communications Workers of America Endorse Crist
" by The Floridian's Daniel Molina—Florida Rep. 
Charlie Crist (D)
, who's amassed support from Florida unions, has gained another endorsement in the Communications Workers of America (CWA). The announcement came over the weekend as reports indicate Florida Governor Ron DeSantis (R) has a double-digit lead over gubernatorial hopefuls.
"
Ashley Moody Endorses Jimmy Patronis in Reelection bid
" by The Floridian's Daniel Molina—After joining him to endorse 
Wilton Simpson (R)
 for Florida Agriculture, Florida's Attorney General Ashley Moody (R) has now endorsed Florida's Chief Financial officer Jimmy Patronis (R) in his reelection bid. Both Moody and Patronis have worked together to tackle concerns in Florida concerning fraud and scams.
The JUICE is squeezed by The Floridian's Javier Manjarres, Daniel Molina, and Jim McCool