By Cory Mills
The current American economy, which is arguably the worst in recent memory, has been perpetrated by President Joe Biden and his Progressive Democratic cohorts in the U.S. Congress.
Biden and Democrats are tone-deaf to the real concerns of hard-working Americans.
As a result of their failed foreign and economic policies, Americans have seen the price of gas skyrocket, and as a result of the "Biden inflation" that has gripped the nation, a compromised supply chain has contributed to the rise in the cost of labor, parts, vehicles, maintenance, and the price of bacon!
Adding to the economic misery, Biden's plan to pay workers to stay home has completely backfired and businesses are lacking workers for critical jobs.
In addition, the Biden administration's willful attempt to ignore the immigration crisis at our border is straining local resources further as we try to get a handle on all of the illegals streaming into our country.
In Florida, industries such as construction, trucking, manufacturing, and agriculture are the backbone of the state's economy.
Washington Progressive Democrats have literally bet the family farm against their Socialist economic agenda.
The current economic agenda that Progressive Democrats are championing is not only driving up the cost of food but is crippling the American farmer across the country.
But while Progressives push anti-farm legislation and initiatives in the U.S. Congress, they leave the real dirty work up to their Leftist environmental cronies.
Socialism-minded environmental groups like the Sierra Club and the Everglades Foundation, have spent millions of dollars attacking farmers on issues ranging from water to air quality.
These actions alone have only served to fuel Biden's 'War on American food,' making it easier to outsource our domestic food supply to countries like Mexico."
Coming from a farming family from Central Florida, where we were surrounded by orange and grapefruit groves growing up, the economic impact of the Biden war against American farms hits home for me.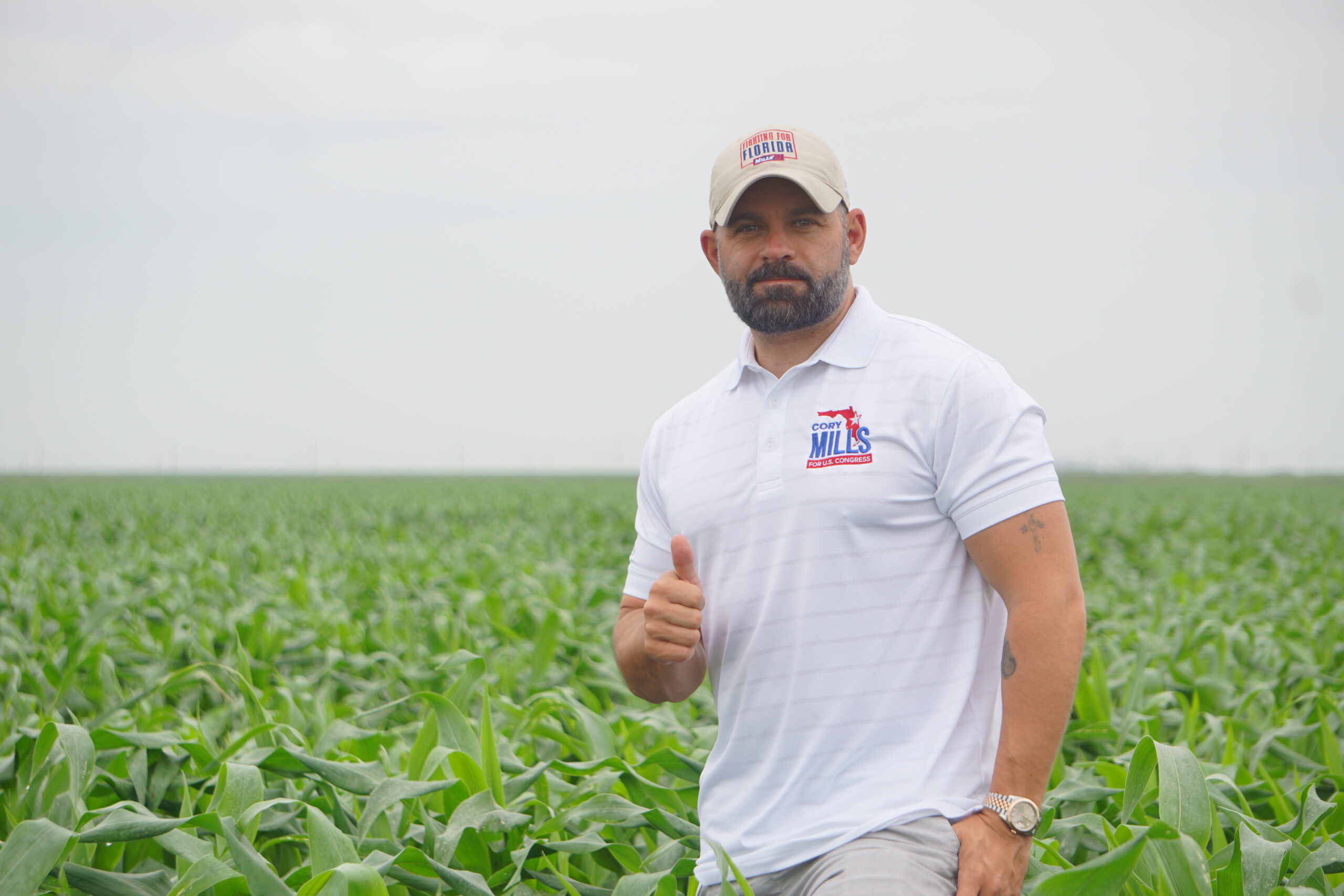 Anti-American farming policies have welcomed foreign cheap foreign agriculture instead of promoting an "American Farm First" agenda.
American farmers and agriculture need to be prioritized.
Florida Agriculture, which included cattle ranchers, citrus growers, sugarcane growers, and vegetable growers, alone employs more than 1.6 million Floridians, contributes $8 billion in revenue, and represents more than 14 percent of our state's economy.
Yet these contributions made by Floridians working in the agriculture sector are rarely recognized, and Democrats appear poised to allow foreign, government-sanctioned agriculture dumps to hurt American farmers.
Florida is the second-largest producer of fresh vegetables like corn, tomatoes, beets, and cucumbers, and accounts for 56 percent of the total U.S. citrus production.
All too often, farmers and other businesses directly contributing to our domestic supply chain are demonized by activists in fundraising pitches, and yet here in the United States, we produce goods and provide services under some of the most environmentally-friendly and labor policies in the world.
Farmers are the heart of the U.S. economy and lawmakers need to focus on preserving the threat that exists from foreign governments like China that are actively trying to undermine our food supply.
China has weaponized food, and America is in its crosshairs.
Farming is national security.
Farming is America.
Cory Mills is a decorated combat veteran who is running for the U.S. Congress in Florida's 7th Congressional District.