Florida Gov. Ron DeSantis continues pushing COVID-19 vaccinations while promoting Monoclonal Antibodies treatment for those exposed to or infected with the virus. He wants Floridians to get vaccinated.
During a press conference at Broward Health in Broward County, Florida with healthcare workers and State Reps. Chip LaMarca and Tony Fabricio to promote Monoclonal treatments, Gov. DeSantis was asked to address the accusations made against him of refusing to promote vaccinations enough or to promote them at all.
"Yes, get vaccinated," said Gov.DeSantis before saying that "in the midst of a surge, the vaccine doesn't take effect immediately," adding that "the vaccine is preventative, it's not a treatment."
DeSantis's "overall mission" to combat COVID is to use both vaccination and antibody treatments.
"It's not an either-or situation, It's really both," said DeSantis.
But his chief detractors, namely Agriculture Commissioner Nikki Fried, who supports Monoclonal treatments,  recently said that DeSantis has not pushed vaccinations in over 20 weeks.
DeSantis also said that in the early stages of the vaccine rollout, he was able to successfully distribute the vaccine, reminding reporters that many of them and "corporate media outlets" were attacking him over vaccine distribution, and attacking him for pushing Monoclonal treatments "as if it was a rouse."
"Some of the critics, whatever I do, are going to attack because they are very partisan and that includes some of the corporate press outlets as well," said DeSantis." People were attacking the monoclonals, they were acting as if it was a rouse. Misinformation, peddling false narratives including the corporate media."
I think you can do both. We were filling a gap that was as big as the Grand Canyon," added DeSantis.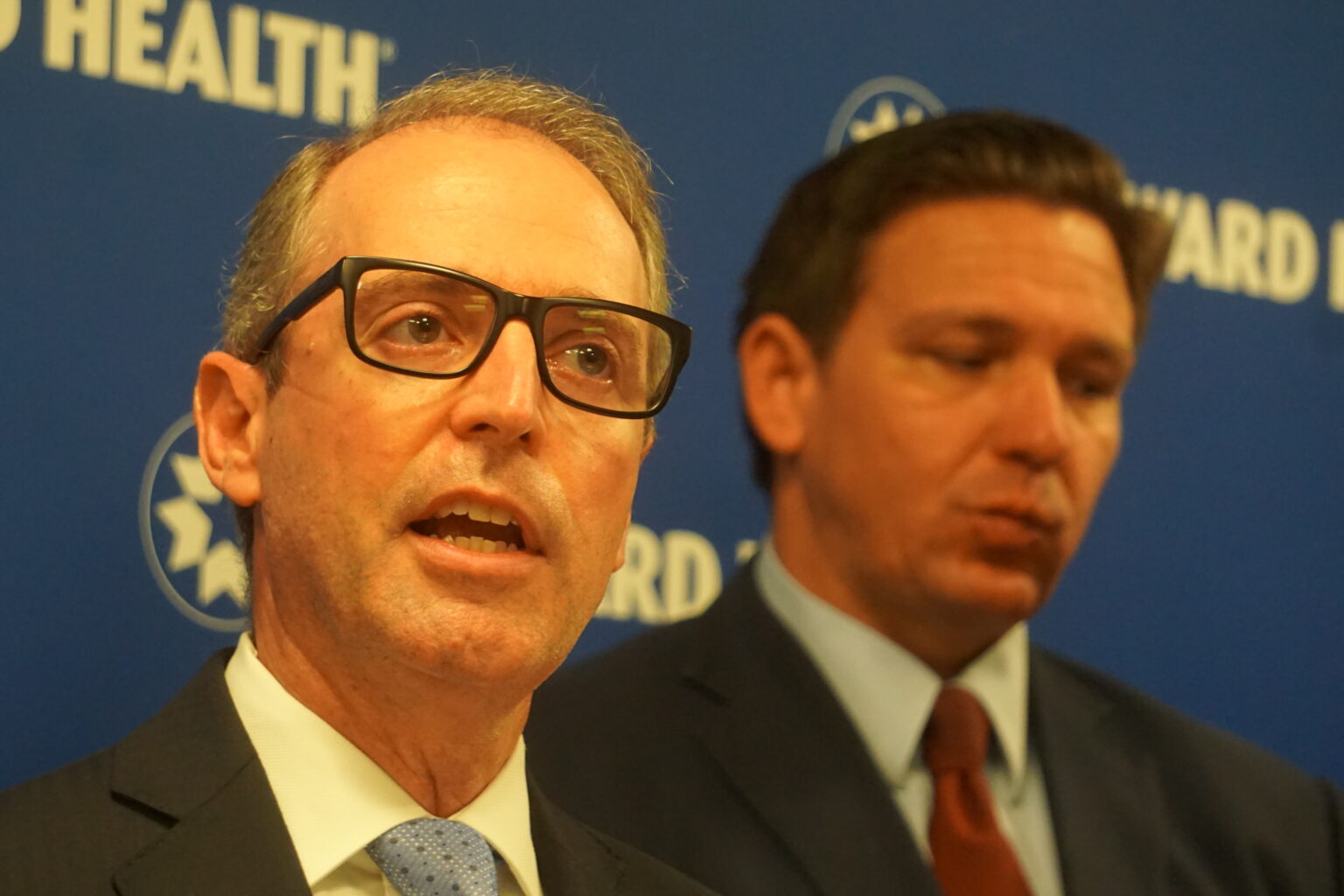 Broward Health CEO Shane Strum said that his hospital network was one of the first, if not the first in Florida to treat patients with treatment.
Strum said that Broward Health "began infusing the first patients" on December 14, 2020.
"A lot of folks were unsure in the beginning of what the monoclonals were or how effective they were, or who was using them, so back in December we decided to look into them, said Strum. Within days or sometimes even hours, our patients reported a decline in the severity of their symptoms and quickly regained their health."
Dr. Aldo Calvo, who heads the hospital network's COVID treatment efforts, says Monoclonal treatment is an "incredible treatment to prevent hospitalization and death."