Hallandale Beach—Agriculture Commissioner and probable 2022 Democratic gubernatorial candidate Nikki Fried attended a local community meeting Tuesday night hosted by State Senator Shevrin Jones and other legislators to address several key and controversial bills signed into law by Gov. Ron DeSantis.The Floridian caught up to Commissioner Fried as the meeting wrapped up and asked her about Gov. DeSantis' recent signing of the SB 90 Big Tech law. Fried, like many Democrats, called DeSantis' signing of the law political and "unconstitutional"  and took issue with the governor invoking Iran's current Ayatollah during a recent press conference in Miami.
"When you deplatform the president of the United States, but you let Ayatollah Khamenei talk about killing Jews, that is wrong."- Gov. Ron DeSantis
Fried focused on  DeSantis' comparing former President Donald Trump's deplatforming from Twitter to what Iran's Ayatollah Khamenei had said about Israel.
"I think what was more disturbing about that press conference was the governor's remarks, the fact that he compared to kicking President Trump off of Twitter to the Ayatollah, who has been dead for 30 Years," said Fried. "So the governor is spreading lies and misinformation, to put fear into people. As a governor, you have to rise above that."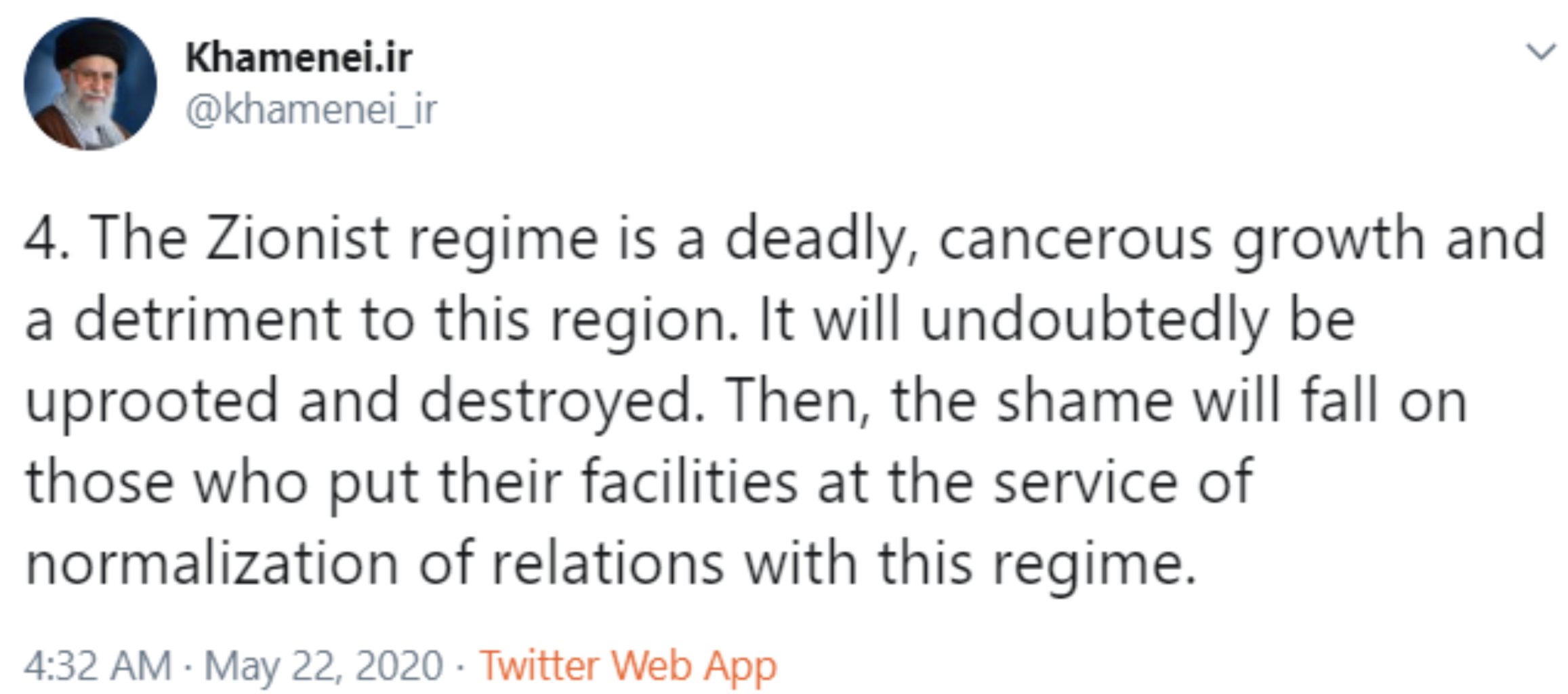 Serious question for @Twitter: Do these tweets from Supreme Leader of Iran @khamenei_ir violate "Twitter Rules about glorifying violence"? pic.twitter.com/oEkCC8UzFV

— Ajit Pai (@AjitPai) May 29, 2020
The reference DeSantis made about Iran's Ayatollah Khamenei was regarding anti-Israel tweets made by the supreme leader in 2020 where he called Israel a "cancer" and called for its "elimination," and not 30 years ago as Fried stated.
Twitter wasn't' around 30 years ago.
Critical Race Theory
During the same press conference in Miami, DeSantis reiterated his opposition of the "divisive" Critical Race Theory being taught in schools and called for the defunding of the education initiative.=
Fried questioned why schools shouldn't "talk about slavery" or "Jim Crow laws"  before asserting that Critical Race Theory needed to be taught.
What, are were not going to talk about slavery in our country? We're not going to talk about Jim Crow laws," asked Fried." These are facts about the history of our country and our state. And we need to teach it, no matter how hard it is.
"We need to make sure that our students are knowing their past because if they don't know the past, they are going to repeat it in the future. You don't think that in Germany they don't teach about the Holocaust? They got to own it, and make it right.

Unless you teach compassion and teach understanding, and make people know our history, how are we ever going to come together as a society and stop looking at race, and stop looking at religion, and look at us as the United States of America as a united front? The only way to do that combats it head-on, talk about the systemic racism that is in our state and our country, and anyone who says otherwise."- Nikki Fried