The Purge 
It's been less than a week since the Capitol riot broke out and since that unfortunate day that extremist Qanon and ANTIFA-types decided to embarrass Americans across the globe, Big Tech has shown us exactly who they are, and why the fears we had about them was credible.
Just about all of the Progressive-driven Big Tech social media platforms have banned President Donald Trump from communicating with the American people even after he denounced the rioting and promised to bring those involved to justice,
Twitter is now purging individuals who they feel are propagating misinformation and peddling in. conspiracy theories. Why those Qanon idiots should be purged, so should those with the criminal Black Lives Matter movement, ANTIFA, radical Islam, and terrorist state governments that are pushing for violence and even murder.
As you all know, I was right smack in the middle of the riot as it unfolded., and was evacuated from the House chamber once the rioters began to break into the room. One woman was shot and killed just feet away as she tried to jump through the last line of defense before being able to actually reach members of Congress actively evacuating.
Nikki Fried's Obsession with DeSantis
She is the highest-ranking Democrat elected to public office in Florida, so AG Commissioner Nikki Fried holds a lot of weight across the state even though her election to office is highly questionable after thousands of votes were miraculously found in deep blue Broward County.
Fried can be seen (daily) ripping into Gov. Ron DeSantis seemingly on just about every issue including what tie wears on any given day. Fried is quick to criticize him, which is her job as Democrat to do, but can also give credit where credit is due?
Big nope.
Balancing no harsh critiques with a couple of attaboys will usually go over well with voters, but that isn't in Fried's 2022 political playbook. READ MORE
It's scorched earth all the way for Fried.
Rick Scott @SenRickScott–.@Twitter finally removed a @ChineseEmbinUS propaganda post lying about the atrocities and genocide by the Chinese Communist Party but still allows the EXACT same message from Chinese state-run media? This needs to be removed immediately.
Marco Rubio @marcorubio–Deeply saddened to hear of the death of a second Capitol police officer. We don't have details on his passing & it hasn't been linked to the events on Wednesday. But it's terrible news in this week of horrors.
Debbie Wasserman Schultz @DWStweets–Many burning questions remain about DOD's role in the flawed security response to Wednesday's terrorist attack. It now looks as if DOD's Trumpy leadership purposely hamstrung the DC National Guard. This alone is worthy of removal from office. Congress must investigate.
US Rep. Darren Soto @RepDarrenSoto–These violent traitors are being brought to justice. They face multiple federal crimes including felony murder, after the death of Capitol Police Officer Brian Sicknick. Pres Trump lied about the election, incited violence, & has blood on their hands.
Rep. Mike Waltz @michaelgwaltz–Now, more than ever, we need to take the temperature of political discord down. Impeaching the president would only throw gasoline on the fire, not help us move forward through a peaceful transfer of power.
Rep. Stephanie Murphy @RepStephMurphy–Congress has a constitutional and moral obligation to provide a check and balance on the president; to hold him accountable for inciting violence and insurrection, and to preserve and protect the Constitution of the United States. I will fulfill my oath. I support impeachment.
Congressman Byron Donalds @RepDonaldsPress–For over 15 years, @CapitolPolice
Officer Howard Liebengood dutifully served the halls of Congress & his community.
Erika & I are praying for everyone that knew and loved Officer Liebengood. May his selfless service and life never be forgotten.


"Democrats Draft New Articles Of Impeachment Against Trump For 'Incitement Of Insurrection'" by The Floridian's Mona Salama – House Democrats plan to open a second round of impeachment proceedings against President Trump on Monday, accusing him of "incitement of insurrection" that saw a mob breaching the U.S. Capitol on Wednesday and calls for his removal from office. According to Rep. Katherine Clark (D-MA), Democratic House leaders are looking to vote on articles of impeachment as early as Monday if Vice President Mike Pence doesn't invoke the 25th Amendment to remove Trump from office. She noted that Democrats were working to find "the quickest path to hold Trump accountable," but emphasized that they faced GOP defenders "obstruction and attempts to delay us." The draft articles crafted by three Democrats on the House Judiciary Committee — Reps. David Cicilline of Rhode Island, Ted Lieu of California, and Jamie Raskin of Maryland and began circulating among members of Congress earlier on Friday. More than 150 House Democrats have signed on to articles of impeachment that focuses on the breach of the Capitol. "This conduct is so grave and this president presents such a clear and present danger to our democracy, I don't think you can simply say let's just wait it out," Cicilline said in an interview with the Wall Street Journal. The article accuses Trump of "incitement of insurrection" and "willfully inciting violence against the government of the United States" for his remarks made earlier on Wednesday during a "Save America" rally that "encouraged — and foreseeably resulted in — imminent lawless action at the Capitol."
Twitter Permanently Suspends Trump's Account" by The Floridian's Mona Salama – Twitter permanently suspends President Trump's personal account, the social media company announced Friday evening, saying it took the action due to recent posts causes the "risk of further incitement of violence." "After close review of recent Tweets from the @realDonaldTrump account and the context around them we have permanently suspended the account due to the risk of further incitement of violence," Twitter said in a series of tweets with a blog post explaining its decision shared on its TwitterSafety account. Twitter in "a comprehensive analysis of our policy enforcement approach" stated the two tweets after "assessing the language" violated their company's policy against the glorification of violence and chose to act based on its interpretation. "In the context of horrific events this week, we made it clear on Wednesday that additional violations of the Twitter Rules would potentially result in this very course of action," Twitter said in a blog post regarding the permanent suspension. "These two Tweets must be read in the context of broader events in the country and the ways in which the President's statements can be mobilized by different audiences, including to incite violence, as well as in the context of the pattern of behavior from this account in recent weeks."
"Video: Trump Supporter Verbally Harass Graham At Reagan National Airport" by The Floridian's Mona Salama – A group of Trump supporters accosted Sen. Lindsey Graham (R-SC) at Reagan National Airport Friday in a video sent to Floridian Press showing the Senator confronted and verbally harassed, calling him a "traitor" and a "sex trafficker." In the video, Graham was sitting down and appearing to be talking on his cellphone while waiting for his flight when a crowd of people began to swarm the Senator asking if he could "make to the American people." Surrounded by detailed Capitol security, one man was heard promising they weren't going to attack the Senator and just wanted to talk. "I'm not going to touch him. I'm not going to do anything to do him," one man is heard in the video telling the security detail. "I just want to speak to him." People could be heard shouting "Traitor, You Traitor! You are Traitor!" while following Graham to an undisclosed location in the airport. Some of the crowd then began following the Senator while his security escorted him through the airport to be away from the mob with one lady can be heard shouting at Graham, "you are a sex trafficker," and repeatedly shouting "sex trafficker." One person in the video could be seen wearing a "Trump 2020" snapback while another was seen donning a red "MAGA" hat and shirt. Towards the end of the clip, one man began to threaten Graham, warning "you won't be able to walk down the street anymore. It's over."
"Trump Will Not Attend Biden's Inauguration" by The Floridian's Mona Salama – President Trump tweeted Friday confirming that he will not be attending President-elect Joe Biden's inauguration. "To all of those who have asked, I will not be going to the Inauguration on January 20th," Trump posted on Twitter. To all of those who have asked, I will not be going to the Inauguration on January 20th. — Donald J. Trump (@realDonaldTrump) January 8, 2021. The news was expected despite Trump acknowledged "a new administration" would be inaugurated after Congress reconvened late Wednesday evening amid the Capitol breached from marauders of Trump supporters to certify the Electoral College vote, formally giving Biden the presidential victory. "Now, Congress has certified the votes. A new administration will be inaugurated on Jan. 20," Trump said in a video tweet Thursday evening. "My focus now turns to a smooth, orderly, and seamless transition of power. This moment calls for healing and reconciliation. 2020 has been a challenging time for our people." According to a former Trump aide who has close ties to the White House, Trump has told his staff he doesn't expect to attend the ceremony and will possibly depart on the eve of the inauguration "so that they are not in Washington when Biden takes the oath of office." Prior to this week's chaos in Capitol Hill, rumors were swirling that Trump was considering counter-programming Biden's inauguration with a 2024 campaign announcement. However, according to sources, aides now believe that Trump won't make such an announcement that day or ever due to Wednesday's riots by Trump's supporters breaching the Capitol during the joint congress certification vote proceeding.
"Rubio Calls the Left "Hypocrites" Over Support of Media Coverage of Rioting" by The Floridian's Daniel Molina – After the storming of the Capitol that shocked Americans nationwide on the day that lawmakers convened to accept or reject the certification of the 2020 presidential election, Florida Senator Marco Rubio (R) has released a video statement. From calling Democrats "hypocrites" to pointing out a "bias and double standard," the sunshine state lawmaker condemned the rioters and discussed what the American people need to do in order to move forward from what has transpired in the last two days. In the statement, Rubio said about the storming of the Capitol, calling it an act that "should sicken every single one of us." "The mob violence like the kind you see in third world countries happened, not just in America, but in your Capitol building," added the Florida lawmaker." "Riots should be rejected by everyone every single time," Rubio asserted, but he lamented that this isn't the case with the mainstream media. Calling "the Left hypocrites," he expressed that what the media "now are calling insurrection, they were justifying just this summer," noting that "they were [sic] called it the 'language of the unheard' when rioters were burning cities." He further noted that Chris Cuomo, a CNN anchor, had questioned the American audience, "tell me where it says protests need to be polite and peaceful." "Now, are the Left hypocrites? Absolutely," said Rubio. "I remember, what they now are calling insurrection, they were justifying just this summer. They were called it the 'language of the unheard' when rioters were burning cities. Is the mainstream media — especially places like CNN and MSNBC — outrageously biased? Of course. 100 percent. I remember one of the CNN hosts last summer on the air saying something like 'tell me where it says protests need to be polite and peaceful.'
"Florida teacher arrested for allegedly spraying disinfectant at students who didn't wear masks properly, faces felony child abuse charges" by The Blaze's Paul Sacca – A Florida teacher faces felony child abuse charges after a reported incident involving face masks. Largo High School teacher Christina Reszetar allegedly sprayed disinfectant at her students because they weren't wearing their face masks properly. According to the Largo Police Department, Reszetar became aggressive because four students refused to wear their face masks properly in the classroom. Reszetar, an Exceptional Student Education math teacher, allegedly sprayed aerosol disinfectant into the faces and bodies of the students. Reszetar was escorted from the Largo High School, located in a suburb of Tampa, and booked into the Pinellas County jail on Wednesday. She was charged with four counts of felony child abuse with great bodily harm. The 51-year-old educator appeared before a judge on Thursday. "In the courtroom, Reszetar told the judge she teaches Learning Disabled Math at Largo High School and has been a teacher for 21 years, 18 of them at Largo High School," WFLA-TV reported. "I think I can fairly characterize this as a severely misguided attempt at discipline," the judge said in court on Thursday. The incident was reportedly captured on surveillance video, but police have not released a copy of the footage. Reszetar said in court that the video would show the allegations are not true. The judge asked Reszetar, "Are you going to be able to hire a lawyer to represent you?" The teacher responded, "I will not be able to afford one on my teacher's salary." Reszetar was released from Pinellas County Jail on Thursday night on her own recognizance. Since the teacher had no serious prior record, the judge released her from jail without bond. A Pinellas County School District spokeswoman said Reszetar is still employed with the school district.
"Florida man seen carrying lectern at U.S. Capitol charged with 3 federal crimes" by WFLA and Nexstar Media Wire – The man suspected of carrying Nancy Pelosi's lectern through the U.S. Capitol during riots in D.C. Wednesday has been charged with three federal crimes. The man smiling and waving at the camera has been identified as 36-year-old Adam Johnson of Parrish in Florida's Manatee County. Johnson is married to a local physician and is a father of five. An arrest report says Johnson was booked in the Pinellas County Jail around 9 p.m. Friday. The U.S. Department of Justice sent a release out Saturday morning listing his charges. Johnson faces the following charges:
·     One count of knowingly entering or remaining in any restricted building or grounds without lawful authority
·     One count of theft of government property
·     One count of violent entry and disorderly conduct on Capitol grounds
The photograph from Wednesday shows Johnson in a red, white and blue Trump beanie carrying what is believed to be the lectern of U.S. Speaker of the House Nancy Pelosi. Johnson is a registered voter in Manatee County with no party affiliation. The Supervisor of Elections in Manatee County says Johnson voted in two general elections — 2004 and 2020. No one answered the door when we stopped by his home Friday. In the early afternoon, two men put on face masks before knocking and entering the home. Allan Mestel is acquaintances with Johnson and notified the FBI after recognizing Johnson in the photo.
"Florida's 12,313 new COVID-19 cases, 111 deaths are the highest for a Sunday since July" by Miami Herald's David J. Neal – The state of Florida's COVID-19 dashboard reported another 12,313 cases and 111 total deaths, the highest numbers for a Sunday since summer's pandemic peak, while the positive test rate slid for a fifth consecutive day. Throughout the pandemic, reduced data collection over the weekend usually has resulted in fewer cases and deaths reported on Sunday. One exception was July 12, the day Florida set a then-national record of 15,300 cases. That number wasn't surpassed by a single Florida day until December's last days and not surpassed on a Sunday until this one. The death toll, of which 111 are residents, is the highest reported on a Sunday throughout the pandemic, excepting the Sundays following no report on Saturday. For the novel coronavirus pandemic, Florida has had 1,477,010 cases, 22,912 resident deaths and 23,261 total deaths. According to the state's county-by-county reports, the positive test rate, 10.42%, was the lowest of the week. Still, the average daily positive test rate this week was 11.79%, either a hop up from the previous week (11.07% without the Dec. 28 outlier of 23.37%) or hop down (12.83% with the outlier). As for vaccinations, the state's reporting that 519,917 people have received the first dose of the COVID-19 shot and 38,419 have received both doses.
"DeSantis: 7 Florida sites offer COVID-19 vaccines to seniors in partnership with churches" by Panama City News Herald's Tony Mixon – Port St. Lucie, Hollywood and Fort Lauderdale were among seven sites across Florida distributing COVID-19 vaccines on Sunday as part of a partnership between the state and churches, Gov. Ron DeSantis announced. No Palm Beach County sites were among the locations. DeSantis visited the Lynn Haven Senior Center in the Panhandle to speak about the initiative as 500 seniors from 50 churches arrived to get vaccinated. The other locations where people 65 and older from places of worship were vaccinated were Tallahassee, Jacksonville and Tampa. The rollout comes after the state held a successful pilot program a few weeks ago in Pensacola. As of Sunday, 519,917 people had received the COVID-19 vaccination in the state, according to health department records. DeSantis said he recognizes the problems people have experienced signing up for the vaccine and how appointments fill up quickly. "If you can't get in now, just hang in there, because not only is there going to be more opportunities in the future as we get more vaccines in the short-term, we want to get that out," DeSantis said. "When these things fill up, we're going to continue to bring more vaccine … and that means you won't have to wait weeks and weeks." In Lynn Haven on Sunday, the line for the vaccine stretched from the senior center to the street, and it continued to grow 45 minutes after officials opened the doors. The process was the same as it had been at the local Department of Health. Once people got their vaccine, they went to a waiting room for 15 minutes to make sure they didn't experience any negative reactions.
"More than half a million people in Florida have been vaccinated for COVID-19, records show" by WFTV's James Tutten – Florida continues to administer COVID-19 vaccines across the state, with 44,026 more reported since Saturday. According to state records, more than half a million people in Florida have now been vaccinated for COVID-19. Florida has given out a total of 558,326 COVID-19 vaccine shots, including 519,917 first doses and 38,409 second doses. The Florida Department of Health also reported 12,313 new COVID-19 cases on Sunday. Of the new cases reported, 2,453 were in Central Florida. Orange County recorded the most local cases with 759. According to state records, 1,477,010 COVID-19 cases have been recorded in Florida since the start of the pandemic. Florida also added 194 resident hospitalizations, bringing the total number of residents treated for COVID-19 to 65,595. Officials also reported 111 more virus-related deaths on Sunday, including three people who were not Florida residents. Of the new deaths reported, 20 were in Central Florida. Brevard County reported eight more deaths on Sunday after reporting nine new deaths on Saturday. According to state records, 23,261 people have died in Florida from coronavirus complications.
"Florida Democrats elect ex-Miami Mayor Diaz as state leader" by Associated Press – Florida Democratic Party leaders elected former Miami Mayor Manny Diaz on Saturday as the state's new party chair, hoping the Cuban American can turn the party's fortune after losing two straight presidential races, six straight gubernatorial defeats and losses of both U.S. Senate seats. Diaz, 66, defeated Hillsborough County party chair Ione Townsend and Cynthia Moore Chestnut, a former state representative and Gainesville mayor, getting 54% of the vote of party leaders in a meeting held on Zoom. He replaces Terrie Rizzo, who had been chair for three years and chose not to seek re-election. He is the father of University of Miami football coach Manny Diaz II. Florida Democratic Party leaders elected former Miami Mayor Manny Diaz on Saturday as the state's new party chair, hoping the Cuban American can turn the party's fortune after losing two straight presidential races, six straight gubernatorial defeats and losses of both U.S. Senate seats. Diaz is taking over a state party that lost ground in November's election, causing some national political commentators to suggest Florida may no longer be a swing state but solidly Republican. While President-elect Joe Biden improved Hillary Clinton's 2016 performance in most states, President Donald Trump carried the state by 3.4 percentage points, up from 1.2 percentage points four years ago. The party particularly needs to better its performance among Cuban Americans. AP VoteCast, a survey of the Florida electorate, found Trump won 58% of Cuban American voters statewide. Clinton carried Miami-Dade County, the state's most populated and with a large Cuban community, by 30 percentage points. Biden only won the county by 7 points, which accounts for most of Trump's increased victory margin in the state.
"Man arrested in Florida hospital kidnapping, sexual assault" by Associated Press – Authorities say they arrested an attacker who kidnapped a Florida hospital employee as she arrived at work and sexually assaulted her. The Broward Sheriff's Office says Joel Cossio, 31, was arrested in Charlotte County, about 150 miles from the Cleveland Clinic in Weston where the attack occurred. Detectives said the woman was walking into the hospital on Saturday morning when a man tackled her. He forced her back into her SUV and drove away. He sexually assaulted her then dropped her off at the Sawgrass Mills Mall, about 8 miles away. "Any employee at a hospital is there to save lives, and when one of them is attacked and beaten it is just a horrific thought," sheriff's Sgt. Don Prichard said. The attacker fled in the victim's white Ford Explorer. It was seen driving west on Alligator Alley, which leads to Charlotte County. Officials say Cossio is being held in Charlotte County pending a judge's order allowing his transfer to Broward. It could not be determined if he has an attorney.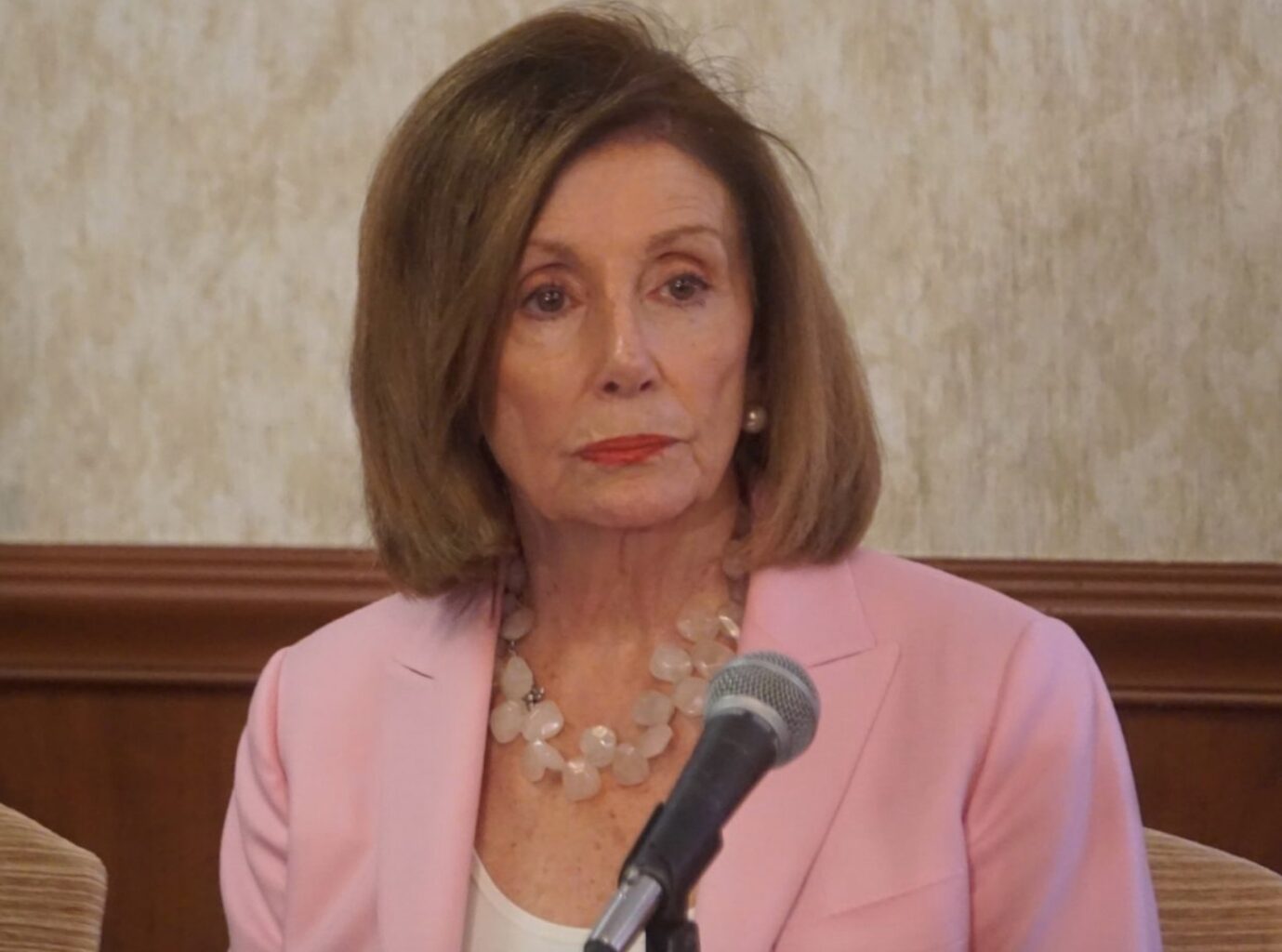 "Pelosi says lawmakers moving forward with impeachment, calls Trump 'imminent threat' to 'our Democracy'" by Fox News' Bradford Betz – The House will be moving forward with a resolution to impeach President Trump, said House Speaker Nancy Pelosi, referring to the president in a letter to colleagues as an "imminent threat" to both the U.S. Constitution and democracy. In the letter Sunday, Pelosi said the House will act with "great solemnity" with less than two weeks remaining before Trump is set to leave office. Speaker of the House Nancy Pelosi, D-Calif., holds a news conference on the day after pro-Trump rioters stormed the U.S. Capitol in Washington. "In protecting our Constitution and our Democracy, we will act with urgency, because this President represents an imminent threat to both," she said. "The horror of the ongoing assault on our democracy perpetrated by this President is intensified and so is the immediate need for action." Pelosi said the House will try to force Vice President Mike Pence and the Cabinet to oust Trump by invoking the 25th Amendment. On Monday, House leaders will work to swiftly pass legislation to do that. If it is blocked by Republicans, which is almost certain, the House will convene for a full House vote on Tuesday. Pelosi explained that the resolution calls on Pence "to convene and mobilize the Cabinet to activate the 25th Amendment to declare the President incapable of executing the duties of his office." Under the procedure, the vice president "would immediately exercise powers as acting President," she wrote. "I think the president has disqualified himself from ever, certainly, serving in office again … I don't think he is electable in any way." — Republican Sen. Pat Toomey of Pennsylvania
Pence is not expected to take the lead in forcing Trump out, although talk has been circulating about the 25th Amendment option for days in Washington.
"DOJ charges 2 men in connection with Capitol riot" by Fox News' Bradford Betz – Two more men were charged in federal court in connection with Wednesday's riot at the U.S. Capitol, the Department of Justice announced Sunday. Larry Rendell Brock, of Texas, faces one count of knowingly entering or remaining in any restricted building or grounds without lawful authority, and one count of violent entry and disorderly conduct on Capitol grounds. Supporters of President Donald Trump are confronted by U.S. Capitol Police officers outside the Senate Chamber inside the Capitol in Washington. Brock was identified as one of the thousands who stormed the Capitol last week, the DOJ said. He wore a green helmet, green tactical vest with patches, black and camo jacket, and beige pants and was seen holding a white flex cuff that law enforcement officers use to restrain subjects. Authorities arrested Brock in Texas Sunday, the DOJ said. The other man, Eric Gavelek Munchel, of Tennessee, was charged with one count of knowingly entering or remaining in any restricted building on grounds without lawful authority, and one count of violent entry and disorderly conduct on Capitol grounds. Photos cited by the DOJ show a person resembling Munchel inside the Capitol on Wednesday carrying plastic restraints, an item in a holster on his right hip, and a cell phone mounted on his chest with the camera facing outward. He was arrested in Tennessee on Sunday.
"DC Delegate Norton to introduce resolution to censure Trump as 'only remedy that can pass both chambers'" by Fox News' Bradford Betz – House Delegate Eleanor Holmes Norton on Sunday called on Congress to censure President Trump, accusing him of inciting Wednesday's riot at the U.S. Capitol. A censure is a formal reprimand or statement of disapproval. It is not as drastic as impeachment, which House Speaker Nancy Pelosi and other Democratic leaders in Congress are planning. House Delegate Eleanor Holmes Norton on Sunday called on Congress to censure President Trump, accusing him of inciting Wednesday's riot at the U.S. Capitol. A censure is a formal reprimand or statement of disapproval. It is not as drastic as impeachment, which House Speaker Nancy Pelosi and other Democratic leaders in Congress are planning. House Delegate Eleanor Holmes Norton on Sunday called on Congress to censure President Trump, accusing him of inciting Wednesday's riot at the U.S. Capitol. A censure is a formal reprimand or statement of disapproval. It is not as drastic as impeachment, which House Speaker Nancy Pelosi and other Democratic leaders in Congress are planning. House Delegate Eleanor Holmes Norton on Sunday called on Congress to censure President Trump, accusing him of inciting Wednesday's riot at the U.S. Capitol. A censure is a formal reprimand or statement of disapproval. It is not as drastic as impeachment, which House Speaker Nancy Pelosi and other Democratic leaders in Congress are planning.
"A historic percentage of Americans want Trump removed from office" by CNN's Harry Enten – The potential removal of President Donald Trump from office starts out more popular than any other removal process of a president in recent American history. Removing Trump from office remains quite unpopular among Republicans, however. A look across polls conducted since riots at the Capitol on Wednesday shows that a clear plurality of Americans overall want Trump out of office, even as President-elect Joe Biden is set to be inaugurated on January 20.
You can see that well in an ABC News/Ipsos poll released on Sunday. The majority (56%) say Trump should be removed from office, while just 43% believe he should not be removed. An average across polls since Wednesday (in which no pollster is counted more than once) shows that 50% of Americans want Trump to either be impeached, for the 25th Amendment to be invoked or for Trump to resign from office. The minority (43%) say that none of these should occur. The high percentage of Americans who want Trump out of office comes as House Democrats are already planning to introduce an impeachment resolution against Trump as soon as Monday. When Democrats began an impeachment inquiry against Trump in September 2019, removing him from office wasn't anywhere near as popular. Before House Speaker Nancy Pelosi announced that inquiry, only about 40% of Americans were for impeaching and removing Trump. About half the electorate was against it.
"At least 25 domestic terrorism cases have been opened after US Capitol breach, congressman says Army secretary told him" by CNN's Paul LeBlanc – At least 25 domestic terrorism cases have been opened in the wake of Wednesday's US Capitol breach that engulfed the nation's capital in chaos, Army secretary Ryan McCarthy told Democratic Rep. Jason Crow, according to a news release from the congressman's office. Crow, a member of the House Armed Services committee, said McCarthy relayed the figure in a phone call Sunday and told him that long guns, Molotov cocktails, explosive devices and zipties were all recovered by authorities as a wide-ranging investigation unfurls. CNN reached out to McCarthy regarding the call summary and did not receive an immediate response. The list of domestic terrorism cases that have been opened add to a growing understanding of the extremist elements of the crowd that pushed through barriers set up along the perimeter of the Capitol Wednesday before eventually making their way into the building. Only after pleading from aides and congressional allies inside the besieged Capitol did President Donald Trump release a video urging the rioters to "go home," while still fanning their baseless grievances about a stolen election. And now, as the dust settles and the country struggles to make sense of the violence that left five dead — including an officer with the US Capitol Police — experts warn that the calls for violence have only intensified ahead of Inauguration Day, when President-elect Joe Biden will be sworn in as commander in chief. "We are seeing … chatter from these white supremacists, from these far-right extremists — they feel emboldened in this moment," said Jonathan Greenblatt, the CEO of the Anti-Defamation League, which tracks and counters hate. "We fully expect that this violence could actually get worse before it gets better."
"Man in 'Camp Auschwitz' sweatshirt during Capitol riot identified" by CNN's Curt Devine and Scott Bronstein – A rioter who stormed the US Capitol Wednesday wearing a sweatshirt emblazoned with the phrase "Camp Auschwitz" has been identified as Robert Keith Packer of Virginia, according to three sources who spoke with CNN. An image of Packer inside the Capitol, whose sweatshirt bore the name of the Nazi concentration camp where about 1.1 million people were killed during World War II, has evoked shock and disbelief on social media. The bottom of his shirt stated, "Work brings freedom," which is the rough translation of the phrase "Arbeit macht frei" that was on the concentration camp's gates. Packer did not respond to CNN's requests for comment. One Virginia resident, who spoke to CNN on the condition of anonymity due to the sensitivity of the matter, described Packer as a long-time extremist who has had run-ins with the law. "He's been always extreme and very vocal about his beliefs," the resident said. Another source familiar with Packer described him as an "off-beat" character who has expressed frustrations with the government, though this source did not recall Packer ever talking about President Donald Trump or false allegations of voter fraud. A third source said Packer previously worked as a welder and pipe-fitter. Virginia court records show that Packer has a criminal history that includes three convictions for driving under the influence and a felony conviction for forging public records. In 2016, he was charged for allegedly trespassing, though that case was dismissed.
"Pence has not ruled out 25th Amendment, source says" by CNN's Jim Acosta and Pamela Brown – Vice President Mike Pence has not ruled out an effort to invoke the 25th Amendment and wants to preserve the option in case President Donald Trump becomes more unstable, a source close to the vice president says. The source said there is some concern inside Pence's team that there are risks to invoking the 25th Amendment or even to an impeachment process, as Trump could take some sort of rash action putting the nation at risk. As of Saturday evening, Trump and Pence still have not spoken since the Wednesday incursion at the US Capitol that left five people dead, including a Capitol Police officer, another source told CNN. The President has also not made any public comments denouncing death threats that have been posted on social media targeting Pence. Pence has finally "gotten a glimpse of POTUS's vindictiveness," one source said, using the acronym for President of the United States. Two sources familiar with the matter say Trump is angry at Pence and Pence is disappointed and saddened by Trump. Trump put Pence in an impossible position, asking him to overturn the election results during Wednesday's joint session of Congress. When Pence explained that he could not do that and sent a letter to members of Congress that he would follow the Constitution, Trump used his Wednesday rally to egg on the crowd, telling them to march on Capitol Hill, and said of his vice president, "Mike Pence, I hope you're gonna stand up for the good of our Constitution and for the good of our country, and if you're not, I'm going to be very disappointed in you, I will tell you right now. I'm not hearing good stories."
"House to Move to Impeach Trump After Push to Have Pence Remove Him From Office" by WSJ's Andrew Restuccia, Brent Kendall and Siobhan Hughes – House Speaker Nancy Pelosi (D., Calif) said the House will move to impeach President Trump as soon as this week if Vice President Mike Pence and the president's cabinet don't act to strip him of his powers over the riot at the U.S. Capitol. Mrs. Pelosi, in a letter to House colleagues, said Democrats on Monday will first introduce a resolution calling for the vice president to use the 25th Amendment to the U.S. Constitution to remove Mr. Trump from office. The resolution would come to a vote by Tuesday. If it is approved and Mr. Pence doesn't act to remove Mr. Trump from office within 24 hours, the House will proceed to impeachment, Mrs. Pelosi said. "We will act with urgency, because this president represents an imminent threat," Mrs. Pelosi said. Mr. Pence isn't expected to move forward with a 25th Amendment process, people familiar with his thinking said. One article of impeachment that accuses Mr. Trump of inciting an insurrection was close to having enough support to pass the House. Meanwhile, more GOP lawmakers said Sunday Mr. Trump should resign. Should Democrats succeed, Mr. Trump would be the first president in U.S. history to be impeached twice. Conviction in the Senate faces higher hurdles, however, including a two-thirds majority vote requiring significant Republican support. The president didn't appear in public or make remarks over the weekend after Twitter Inc. shut off his personal account. He released a video on Thursday condemning the riot without taking responsibility for it and in which he vowed to leave office on Jan. 20. The White House has dismissed the impeachment effort as politically motivated.
"Twitter, Facebook and Others Silenced Trump. Now They Learn What's Next." By WSJ's Sarah E. Needleman and Georgia Wells – Silicon Valley's moves to eject President Trump from social media represent a display of power the companies have avoided making for nearly four years. Now Twitter Inc., TWTR -1.62% Facebook Inc. FB -0.44% and others must reckon with what comes next. In a span of a couple of days, Twitter and Facebook—Mr. Trump's main social-media megaphones—took action to silence the president's personal accounts or online communities devoted to him, citing rules prohibiting content that incites violence. They were joined by companies such as Snap Inc. SNAP 0.55% and Reddit Inc. Apple Inc., Amazon.com Inc. and Alphabet Inc.'s GOOG 1.12% Google also took steps to boot Parler, a social-media app and website that has grown in popularity among conservatives—and which some rioters had used to promote Wednesday's attack at the U.S. Capitol, according to screenshots viewed by The Wall Street Journal. The actions against Mr. Trump and Parler illustrate more starkly than ever the companies' influence over conversation online—and the political nature of their decisions. While lauded by many, ejecting the president and some of his supporters also infuriated others who said it amounts to censorship, and the moves risked driving off some users in a way that, especially for Twitter, could reshape their businesses. It also illustrates the political nature of how they determine what content to remove, what content to allow and what to amplify. "Right or wrong, they made a political decision," said Jonathon Hauenschild, director of the communications and technology task force for the American Legislative Exchange Council, a conservative nonprofit group, regarding the companies' moves. Attention on the tech giants "was there to begin with. Now the spotlight is fully on," he said.
"Markets Rally Highlights Bets on Recovery" by WSJ's Michael Wursthorn – Investors are showing signs of increasing exuberance, reflecting optimism about a vaccine-fueled global recovery and the changed economics of the post-coronavirus world. The Dow Jones Industrial Average rose 1.6% for the first week of 2021, marking its fourth-straight weekly gain despite a mob storming the U.S. Capitol Wednesday and a decline in nonfarm payrolls reported Friday. The advance, which took the 30-stock index past 31000 in just 29 trading days, has been led by banks and energy firms. Bond yields have risen, taking the yield on the 10-year U.S. Treasury note to 1.105%, the highest since March. When economically sensitive sectors and bond yields rise together, it often signals Wall Street is embarking on the classic reflation trade that anticipates a full-fledged economic recovery. It is important because it can herald rising incomes, stronger results at firms from retailing to manufacturing to technology, and further market gains. But the blistering, stimulus-fueled rally over the past year may complicate that formula. While the case for economic recovery appears sound and many fund managers expect the market advance to continue, skeptics say stocks remain vulnerable to fallout from the pandemic, including still-high unemployment and questions about the pace of the vaccine rollout. Supercharged gains in assets from some favored stocks to cryptocurrencies to some commodities could turn out to be unsustainable. That is likely a recipe for volatility as earnings season begins. The S&P 500's 1.8% rise over the first week of the year pushed the benchmark above year-end price targets of firms including Bank of America Corp. , which has told clients to brace for muted returns after last year's 16% advance.
"Forbes Says It's Targeting Trump Staffers and Their Future Employers" by Newsmax' Michael Dorstewitz – Corporate media and the Left aren't satisfied with merely controlling the White House and both chambers of Congress in less than two weeks. They want revenge. They also want to punish anyone who worked in the Trump administration and, to a lesser extent, the 45th president's supporters. On Thursday, in what was the most recent and possibly the most egregious example, Randall Lane, Forbes' chief content officer, announced that Forbes Media was "holding those who lied for Trump accountable" in what he called "a truth reckoning." Lane claimed that the media group was taking this unprecedented action in response to the mob attack on Capitol Hill late Wednesday afternoon, which resulted in two deaths — a Capitol Police officer and a female U.S. Air Force veteran who was demonstrating that day. Lane alleged that the president's "lies-upon-lies, repeated frequently and fervently, provided the kindling, the spark, the gasoline" that led to the attack. Lane then singles out five senior White House officials, whom he describes as "the people paid by the People to inform the People." He named former White House press secretaries Sean Spicer (currently co-host of Newsmax TV's "Spicer & Co."), Sarah Huckabee Sanders, and Stephanie Grisham, as well as current spokeswoman Kayleigh McEnany. Lane also named Kellyanne Conway, senior counselor to the president. So what does he propose? "Simple," he said. "Don't let the chronic liars cash in on their dishonesty."
"Pirro Urges Trump Supporters To Stop Blaming Antifa For Capitol Hill Breach" by Newsmax Wires – Fox News commentator Jeanine Pirro blasted looters who broke into the Capitol building, calling their violence "deplorable" and urging supporters of President Donald Trump to stop blaming antifa. In her opening commentary Saturday, Pirro called the rampage "the most significant breach on our Capitol in over 200 years." "I want to be clear. The actions at the United States Capitol three days ago were deplorable, reprehensible, outright criminal," Pirro declared. "And I don't care what happened in the past and or whether those who did it think the election was stolen. That is not justification. Seventy-five million of us are still angry about the election, but we don't storm the Capitol." She said there was no blame for anyone else but those who were responsible for the damage and deaths, including that of a Capitol Police officer. "And stop looking for other people to blame, including those dirt-bag terrorists antifa," she said. "To those of you who did this, you did it, of your own will, and you will be held accountable. Take the veil of politics off. Be totally objective, anyone watching this must condemn it." She derided those who smashed their way into the building and destroyed property inside a "bunch of freaks."
"Trump Orders Flags at Half-Mast for Fallen Capitol Officers" by Newsmax – The White House lowered its U.S. flag to half-staff on Sunday, three days after a police officer died from injuries suffered while fending off supporters of President Donald Trump who stormed the Capitol building. Trump later issued a proclamation directing that flags be lowered at all embassies, consular offices and U.S. facilities abroad, including military facilities and naval vessels. He called the action "a sign of respect for the service and sacrifice" of Capitol Police officers Brian Sicknick, who died on Thursday, and Howard Liebengood, whose death was announced on Sunday, as well as "all Capitol Police Officers and law enforcement across this great Nation." Trump had faced calls from lawmakers from both parties to take the step in honor of Sicknick after protesters invaded the seat of Congress in Washington. Trump made the decision independently, not because of pressure from advisers, a person familiar with the matter said. "He made the ultimate sacrifice, for the greater glory, and laid down his life in protection of our democracy," Representative Nancy Mace, a South Carolina Republican, said of Sicknick in a letter to Trump on Sunday. Noting that the flag over the Capitol dome has been lowered to half-staff, she said "we ask that the flag flown above the White House be ordered to do the same." The White House flag was lowered in early afternoon. Trump hasn't contacted Sicknick's family to offer his condolences, the New York Times quoted an unidentified aide to Vice President Mike Pence as saying.
"Off-duty police, firefighters under investigation in connection with U.S. Capitol riot" by Reuters' Maria Caspani – As investigators seek to identify rioters who stormed the U.S. Capitol, police departments in Virginia and Washington state have placed officers on leave as authorities examine whether they took part in unlawful acts while off-duty. Fire departments in Florida and New York City have also said they reported to federal authorities allegations that some of their members may have been present when the mob broke into the Capitol as Congress met to certify the results of the Nov. 3 presidential election. The police department in the small town of Rocky Mount, Virginia, said on Sunday it had placed two officers on administrative leave after it learned they attended an "event" in Washington, D.C. on Wednesday while off-duty. "The Town of Rocky Mount fully supports all lawful expressions of freedom of speech and assembly by its employees but does not condone the unlawful acts that occurred that day," the department said in a statement, saying it had notified federal authorities. Five people lost their lives, including a Capitol Hill police officer, when supporters of President Donald Trump stormed the Capitol in an attempt to disrupt the formal recognition of Trump's election loss to Democrat Joe Biden. Dozens of people have been criminally charged, and the FBI has sought help from the public to identify more participants.
"Republican senator says he will challenge Biden victory in Congress" by Reuters' Jason Lange – Republican Senator Josh Hawley on Wednesday pledged to challenge Democrat President-elect Joe Biden's victory when Congress convenes to officially tally the electoral votes, which could trigger a lengthy debate in the Senate but has virtually no chance of overturning the results. Hawley, the junior senator from Missouri who was elected in 2018, said in a statement, that "some states, particularly Pennsylvania, failed to follow their own state election laws." "At the very least, Congress should investigate," he said in a statement. Hawley did not provide any evidence for his claims. A number of Republican lawmakers in the House of Representatives have said they plan to object to the election results, but Hawley is the first U.S. senator to do so. Biden beat President Donald Trump by a 306-232 margin in the Electoral College. Trump has refused to concede defeat and has repeatedly falsely claimed the election was tainted by widespread fraud. Under the Electoral College system, "electoral votes" are allotted to states and the District of Columbia based on their congressional representation. Congress is due to make the Electoral College tally official on Jan. 6 in what is largely a ceremonial session. "You just get some theater with your ceremony this time," said Justin Levitt, a constitutional law professor at Loyola Marymount University in Los Angeles and a former deputy assistant attorney general in the Civil Rights Division of the U.S. Department of Justice.
"Trump may turn to Giuliani again to defend against impeachment" by Retuers' Karen Friefeld and Steve Holland – President Donald Trump may turn to Rudy Giuliani to defend him against possible impeachment over his role in last week's violent siege of the U.S. Capitol, according to two people familiar with the matter. One of the sources, an outside adviser to the White House, said Giuliani was expected to play a lead role in any impeachment effort. The other source familiar with the situation said Giuliani, a personal attorney of the president, would likely provide the kind of representation Trump wants. Giuliani, 76, led the legal team that tried unsuccessfully to overturn Trump's election defeat. It failed to produce any evidence of significant fraud and lost dozens of court cases in key battleground states and at the Supreme Court before President-elect Joe Biden's victory was confirmed. Giuliani's own reputation was battered during the often chaotic legal campaign. In one news conference, brown dye dripped down his face as he laid out false claims of election fraud, and he was ridiculed for another event held in the parking lot of a Pennsylvania landscaping company next to a sex shop. The former mayor of New York City did not respond to requests for comment on his role in a possible impeachment trial, and the White House declined to comment. Democratic members of the House of Representatives are expected to introduce articles of impeachment this week, accusing Trump of inciting a mob of his supporters to storm the U.S. Capitol last Wednesday.
"Kamala Harris gains prominent new role thanks to Democrats' Senate majority" by Politico's Christopher Cadelago – Kamala Harris's vice presidential portfolio was nebulous before last week. But thanks to Democrats' upset victories in two Georgia Senate run-offs, Harris has unexpectedly earned a new title: Senate tie breaker. Once Jon Ossoff and the Rev. Raphael Warnock are sworn in next week, the Senate will be split 50-50 between Democrats and Republicans. That puts Harris, who as vice president will formally be the president of the Senate, in position to tip the balance of power on everything from key legislative items to confirming Cabinet nominees and judges. And it will make her the public face for her boss' legislative agenda on Capitol Hill. "Al Gore got 'reinventing government' as his portfolio, which real people didn't understand," said Rose Kapolczynski, a longtime adviser to Barbara Boxer, Harris' Senate predecessor. "Harris will get to cast tie-breaking votes to save lives in a pandemic." Harris and Biden have both emphasized that she will be a "full partner" to the president-elect, in a role that Biden likens to his own under former President Barack Obama. But, unlike Biden in 2009, the first-term senator from California doesn't have many clearly defined policy lanes that could become a natural place to carve out issues for herself. Aside from speaking at Cabinet nominee rollouts and briefly stopping off at small events promoting charities and businesses around Washington, she's mostly worked mostly behind the scenes during the transition period. Harris, who is widely expected to run for president again in the future, has been cautious about making political moves that could irritate Biden, who has not said whether he plans to run for reelection in 2024.
"Former election cybersecurity chief: Trump can redeem himself by resigning" by Politico's Kelsey Tamborrino – Former Cybersecurity and Infrastructure Security Agency chief Chris Krebs said Sunday President Donald Trump has a chance to redeem himself for the deadly siege by his supporters on the Capitol last week: He could resign. "The president's legacy is a heap of ashes. There's nothing redeemable at this point, given the fact that he incited this attempt to overturn democracy, a fair and free election," Krebs said on CBS' "Face the Nation" on Sunday. "There is an opportunity, though, for a redemption story," Krebs added. "Again, he can resign. He can tell his supporters that it was all a big con and that he is sorry." Krebs, who directed CISA in the Department of Homeland Security, was fired by Trump in November after refuting the president's claims that the presidential election was rigged. Trump is facing increasing pressure to leave office early of his own volition, with several congressional Republicans calling for him to resign, including Sens. Pat Toomey and Lisa Murkowski. "I think the best way for our country … is for the president to resign and go away as soon as possible," Toomey (R-Pa.) said on Sunday on NBC's "Meet the Press." The calls follow the deadly riot on the Capitol last week incited by Trump after he falsely claimed for months that the election was stolen from him. Democrats are again preparing articles of impeachment for Trump following last week's events. "I don't know if he's capable of doing it, but that's the best way to prevent further violence, to prevent further erosion of confidence in democracy over the next four years," Krebs said Sunday of Trump resigning.
"Sen. Manchin prefers targeted stimulus checks" by Politico's Kelsey Tamborrino – West Virginia Democratic Sen. Joe Manchin walked a fine line Sunday on whether he'd support a round of stimulus checks increasing direct aid to Americans to $2,000 per person, saying he preferred more targeted relief. "That's not a yes or no question," Manchin said on CNN's "State of the Union," when asked by host Jake Tapper whether he was on board with sending $2,000 stimulus checks to Americans who earn $75,000 or less. "I am on board by helping people that need help, people that really can't make it, people who don't have a job, they can't put food on their table. I am in total support of helping them," Manchin said. "Sending checks to people that basically already have a check and aren't going to be able spend that or are not going to spend it, usually are putting it in their savings account right now, that's not who we are. We have done an awful lot of that, it's time now to target where the money goes," he added. Manchin sprang last week to the position of a vital swing vote now that Democrats hold a slim majority in the Senate following twin Democratic wins in the Georgia runoffs. The chamber is now split 50-50, with Vice President-elect Kamala Harris breaking any ties. That puts Manchin in a powerful position as one of the Democratic caucus' most moderate members. "I have seen power in Washington. I have seen people abuse power. If you think you've got it, usually they will end up abusing it," Manchin said. "If I'm in a position that I can make a difference by bringing this country back together and making us work in a bipartisan [way], I will use it for that." Manchin instead called Sunday for doing something legislatively that puts people back to work, including passing a big infrastructure bill.
"Trump to award Bill Belichick the Medal of Freedom amid House impeachment push" by Politico's Meridith McGraw – With just days to go in office and facing calls to resign, President Donald Trump is planning to spend the upcoming week taking a ceremonial victory lap and making last-minute use of his presidential powers. A trip to the border is in order, pardons appear to be in the works, and so, too, is an award ceremony for one of his favorite football coaches as well as a top political ally. It's an agenda that seems off-key for a president facing the prospects of a second impeachment following the violence and destruction he incited at the Capitol last Wednesday, which resulted in the deaths of five people, including a U.S. Capitol police officer. But Trump has maneuvered his way through political controversy before, and an aide said these events have long been in the works. On Monday, Trump plans to award Rep. Jim Jordan (R-Ohio) the highest civilian honor. On Tuesday, he plans to visit Alamo, Texas, to visit a section of the U.S.-Mexico border wall. And on Thursday, Trump plans to award New England Patriots head coach Bill Belichick the Presidential Medal of Freedom, according to a White House official. A spokesperson for the Patriots did not immediately respond to a request for comment. The president's efforts to pursue a normal schedule of events amid the tumult he inspired began last week, when, in the aftermath of the riots, he awarded the Presidential Medal of Freedom to professional golfers Annika Sorenstam and Gary Player. This week's events will have a similarly somber backdrop. Democrats could vote as early as Tuesday on articles of impeachment for inciting the violent mob that ransacked the Capitol, House Majority Whip Jim Clyburn (D-S.C.) said Sunday during an appearance on Fox News.