DeSantis Multi-Tasks During COVID-19 Surge
Blame Ron. It's all Ron's fault.
This is what Democrats across the state are saying as the rate of infection from the coronavirus has reached new heights in the Sunshine State. But even as the virus surges, DeSantis is still managing to tackle all of the other duties that a sitting governor must do, like appointed people to all kinds of positions like a judge, and welcoming the vice president of the United States to discuss the spread of the virus.
take our poll - story continues below
Completing this poll grants you access to The Floridian updates free of charge. You may opt out at anytime. You also agree to this site's Privacy Policy and Terms of Use.
During a press conference at Tampa General on Thursday, DeSantis pointed out that the increase in reported positive cases had a lot to do with 60,000 tests being conducted every day.
The White House put out these numbers for Florida:
$366.4 million in federal support

4 million N95 respirators

977,872 gloves

227,699 face shields

1 million surgical masks

152,000 swabs and 90,100 units of media for testing

President Trump has delivered huge results for Florida during the coronavirus pandemic through the CARES Act and Paycheck Protection Program(PPP).
The CARES Act is providing up to $8.3 billion in aid to Florida.
The PPP has provided more than $31.2 billion in loans to over 368,000 Florida businesses.
The third round of PPP is protecting more than 8 million Florida jobs.
More than 6 million Floridians have received Economic Impact Payments, totaling over $17.5 billion in aid.
Jobs Jobs Jobs
The spread of the COVID bug brought the U.S. economy to its knees and millions of Americans lost their jobs, but now it looks as if America is making a huge comeback. The latest jobs report shows a massive increase in jobs created or re-created considering that businesses are reopening after being shut down. READ MORE
Quick question…
Is this the mark of a serious congressional candidate? >>> READ MORE Please, hold the farting to a minimum, that means you, Mystery Man.
Visit The Floridian


Rep. Debbie Mucarsel-Powell @RepDMP –56 years ago, the Civil Rights Act was signed into law. The act created a new American vision by formally ending segregation and banning discrimination based on race, religion, color, sex, and national origin. We still have work to do in order to fulfill this promise.
Marco Rubio @marcorubio -10000 positive tests in one day in #Florida is unsettling & certainly not irrelevant. But many of them won't get sick The real concern is how many high risk people will they end up infecting Why we need daily numbers on admissions for #COVID-19 treatment in hospitals & in ICU
Mario Diaz-Balart @MarioDB -The June #JobsReport serves as proof that our economy is recovering and coming back stronger than before. This is the product of good economic policy.
Debbie Wasserman Schultz @DWStweets -10,109 new COVID cases in a single day. @GovRonDeSantis MUST mandate masks statewide ahead of the holiday weekend or we will see even greater numbers. The time to act is now.
Rep. Lois Frankel @RepLoisFrankel –Today, one of Jeffrey Epstein's enablers, Ghislaine Maxwell, was arrested. While we can't undo the damage Epstein caused the survivors of his abuse, I hope she is brought to justice.
Congressman Greg Steube @RepGregSteube –4.8 MILLION jobs added in the month of June! @realDonaldTrump has again exceeded expectations in putting people back to work and beating this pandemic.
Rep. Val Demings @RepValDemings –We have seen that corrupt Trump administration officials have simply refused to obey legally binding subpoenas. They know that the president's fixer, AG Barr, won't hold them accountable. That tune is about to change.
Rep. Donna E. Shalala @RepShalala –Celebrate 4th of July by wearing a mask. People between the ages of 25 – 34 represent the largest share of new cases in FL. While #COVID19 poses a lower risk for this group, it does not mean it's acceptable to forgo public health precautions.


"Trump is 'all for masks' while Jessi Melton pushes mask conspiracies" by The Floridian's Javier Manjarres – As the COVID-19 pandemic surges across the nation, President Donald Trump says he is "all for masks" being worn to prevent the spread of the virus. "I'm all for masks. I think masks are good"- President Trump. But even as the coronavirus' spread climbs, conspiracy theorists have been pushing a dangerous and irresponsible narrative that masks cause disease and shouldn't be worn. "Three months into the pandemic we now have enough data to say with a high degree of confidence that no one has died from wearing a face mask in public," tweeted a sarcastic Senator Marco Rubio. But as the overwhelming majority of healthcare providers believe that wearing a mask significantly reduces the chances of people contracting the virus, far too many people are believing those conspiratorial theories about masks. One of those non-believers of the importance of wearing a mask is Republican congressional candidate Jessica "Jessi" Melton, who is running in a contested primary race in Florida's 22nd congressional district. Melton has garnered a significant social media following since the outbreak of the pandemic by tweeting out very questionable and controversial messages about the pandemic. Several of Melton's tweets are considered irresponsible and dangerous. Melton has also been caught misrepresenting a letter she received after violating campaign finance laws.
"Biden Downplays Positive June Jobs Report: 'There's No Victory To Be Celebrated'" by The Floridian's Mona Salama – Democratic presidential candidate Joe Biden slammed President Trump for celebrating June jobs report, downplaying the positive news as "no victory to be celebrated" when the coronavirus pandemic is "getting worse, not better." In brief online remarks Thursday afternoon, Biden acknowledged the better-than-expected June employment numbers as "positive news," but tried to deflate the news by criticizing the president for failing to mention the "one number" of new coronavirus cases. "Today's report is positive news, and I'm thankful for it," Biden said during a virtual prepared remark from his basement makeshift studio. "But as happy as I was for millions of workers returning to their jobs — there is one number I was stunned that the president didn't mention even once at his press conference. That number was 50,000. Yesterday, the number of new COVID-19 cases in America topped 50,000 in a single day. We've never hit that number before in the course of this virus." Thursday's jobs report showed the economy added 4.8 million jobs in June. It follows May's shocking labor market rebound that added 2.5 million jobs, bring the total to 7.5 million jobs restored in the last two months alone. The unemployment rate dropped to 11.1 percent in June after peaking at 14.7 percent in April and falling to 13.3 percent in May.
"Frankel pushes for federal COVID virus funding for immigrant workers" by The Floridian's Javier Manjarres – The COVID-19 virus is surging once again and legislators appear to be in panic mode again, trying to find anecdotal ways to address the spread of the disease. Rep. Lois Frankel (D), along with State Sen. Lori Berman, Rep. Tina Polsky, Rep. David Silvers, Palm Springs Mayor Bev Smith, Greenacres Mayor Joel Flores, and Lake Worth Mayor Pam Triolo, penned a letter to the Palm Beach County Board of Commissioner urging them to use federal COVID-19 relief funds to help certain communities considered "hot spots," specifically the minority and immigrant-heavy communities. These immigrant communities are comprised of many Mexican and Central American workers, many of whom are in this country illegally. In the letter, Rep. Frankel and others recommend that immigrant workers with "federal identification or social security numbers" should be eligible and considered if and when CARES Act funds are used to assist in "short term direct economic assistance. The idea that local and federal dollars be used to subsidize the incomes and pay for the expenses of immigrants in Frankel's congressional district did not sit well with many Conservative, include Frankel's Republican congressional opponent Laura Loomer, who believes Frankel was selling out Americans citizens by giving the $261 million in COVID-19 taxpayer funds to "illegal aliens in the district."
"Pelosi: Trump 'Himself Is A Hoax'" by The Floridian's Mona Salama – House Speaker Nancy Pelosi (D-CA) slammed President Trump for calling reports about Russia bounties a hoax, saying that Trump "himself is a hoax." In an interview with "MSNBC Live," Pelosi was asked about Trump's claim that the New York Times story is "just another hoax" with its recently published story that reported the president was briefed about intelligence that Russia had placed bounties on the lives of U.S. soldiers in Afghanistan. "He uses a hoax because he'll say this is a hoax, and it's a hoax that they are 24/7 trying to disrupt our election, as they did in 2016," Pelosi responded. "He says that coronavirus is a hoax. The fact is the president himself is a hoax." Last week, The New York Times reported that Russia's military intelligence agency was secretly offered payments to Taliban militants for attacks on U.S. and coalition forces in Afghanistan last year. Trump dismissed the reports about the bounties as "another made up by fake news tale." "The Russia Bounty story is just another made up by Fake News tale that is told only to damage me and the Republican Party," Trump tweeted Wednesday. "The secret source probably does not even exist, just like the story itself. If the discredited @nytimes has a source, reveal it. Just another HOAX!"
"Trump Touts Huge June Jobs Report as an American Win" by The Floridian's Daniel Molina – The June jobs report has just been released, and the Trump administration is highlighting the findings as part of its "Great American Comeback." It is safe to say that the report was "Yuge!" In the reports' findings, there was a gain of 4.8 million jobs, which is more than what was expected. As well, the unemployment rate fell to 11.1%. In the past two months, an estimated 7.5 million jobs were added. This includes 404,000 jobs that were added for black Americans in June while 1.47 million jobs were added for Hispanic Americans. As part of the report, there was the largest one-month women's job gain in history with an addition of 2.8 million jobs, there was the largest one-month decline in unemployed workers with a drop of 3.2 million and there was the largest one-month drop in the unemployment rate with a drop in 2.2%. Moreover, 356,000 manufacturing jobs were added in June along with 158,000 construction jobs that were added in June as well. The president also took to Twitter to share the news via a clip from a press briefing on the report. In the briefing, the president called the report "spectacular news for American workers and American families and for our country as a whole."
"Scott Asks Officials to "Trust the American People" Regarding COVID" by The Floridian's Daniel Molina – Florida Senator Rick Scott (R) penned an op-ed on the Fox News website, discussing how government officials should not mandate the wearing of masks and should instead focus on providing the facts for the American people regarding the COVID-19 pandemic. In turn, the Florida lawmaker hopes that Americans will make the right decisions when it comes to wearing masks and keeping their families safe and secure during this time. All Americans should consider wearing a mask when out in closed spaces. In the op-ed, the former Florida Governor expressed that he understands "the need to do no harm to others." He added that "that's why I've consistently and vocally urged people in Florida and across the country to wear masks, social distance and stay home as much as possible," noting that "people ignoring these warnings are being selfish – they're not only putting their own health at risk, but also the health and well-being of their families, friends and coworkers." The op-ed comes at a time when the sunshine state has just recorded an addition 10,109 new cases. Doubling down on the need for government to not interfere in the decisions that Americans take, the Florida Senator elaborated that "in a free society we have the right to act stupid, and we tend to regularly exercise that right." So, "if you are ignoring commonsense precautions, you are not only endangering yourself and others, you are also prolonging the economic pain for this country."
"NRA drops "Hammer" on Heather Fitzenhagen's state senate campaign" by The Floridian's Javier Manjarres – After dropping out (aborted campaign) of the contested Republican congressional primary race in Florida's 19th district, State Rep. Heather Fitzenhagen (R) has decided to challenge State Rep. Ray Rodrigues (R) in Florida's 27th State Senate Race, and no sooner than she did so did the NRA drop the "Hammer" on her campaign. The NRA-ILA has put out a scathing letter penned by Florida's top gun hawk, Marion Hammer, blistering the pro-Choice Fitzenhagen, accusing her playing footsies with anti-gun Democratic Senate president candidate Gary Farmer, and then abruptly deciding to support Republican Wilton Simpson, but only after a POLITICO reporter asked her about her apparent support for Sen. Farmer of Fort Lauderdale. "Sorry Ms. Fitzenhagen, we're not buying it. We won't be fooled again! We now know we can't trust you – EVER!"-Marion Hammer Here is Hammer's letter: "After refusing to deny or confirm her commitment to support Senate Democrat Gary Farmer for Senate President when asked by a Politico reporter on Tuesday, Republican Heather Fitzenhagen has now rushed out a statement pledging support for Republican Wilton Simpson…"
"11-year-old Florida boy dies of coronavirus, state data shows" by WFLA/WESH – An 11-year-old boy in South Florida has died after contracting the coronavirus, according to Florida Department of Health data. The boy from Miami-Dade County becomes the state's youngest COVID-19-related fatality. Carlos Gimenez the Mayor of Miami-Dade County said in a statement today that the death of the boy "should send a signal to all of our community that this virus can attack anyone without mercy." The Florida Department of Health does not identify people who have died from the virus, but they do release information surrounding the age of victims. Gimenez announced Thursday that he is issuing a 10 p.m. to 6 a.m. countywide curfew that will take effect on Friday, July 3rd until further notice. The Florida Department of Health confirmed the boy who died on Tuesday had severe underlying health conditions. Florida reported 10,000 new confirmed coronavirus cases Thursday for the first time. The barrier broken Thursday is six times higher than where the daily record stood less than a month ago. The state also reported 67 deaths Thursday. The seven-day average for daily fatalities is now back over 40, a 30 percent increase from two weeks ago. The state's death rate peaked at 60 per day in early May, but had declined to 30 by mid-June.
"Florida reports more than 10,000 new coronavirus cases, breaking another single-day record" by Miami Herald's Michelle Marchante – Florida's Department of Health on Thursday confirmed 10,109 additional cases of COVID-19, breaking another single-day record and pushing the state's total confirmed cases to hit 169,106. Previously, the highest single-day total was reported on Saturday with 9,585 cases. There were also 67 new deaths announced Thursday, bringing the statewide death toll to 3,617. One additional non-resident death was also announced, bringing the statewide non-resident death total to 101. More than half of Florida coronavirus cases are found in five of the state's 67 counties: Miami-Dade, Broward, Palm Beach, Hillsborough and Orange counties. On Thursday, the Florida Department of Health reported: ▪ Miami-Dade County reported 2,304 additional confirmed cases of COVID-19 and 18 new deaths. The county now has 40,265 confirmed cases and 1,018 deaths, the highest in the state. ▪ Broward County reported 961 additional confirmed cases of the disease and nine new deaths. The county now has 17,116 known cases and 394 deaths. ▪ Palm Beach County saw 412 additional confirmed cases and 11 new deaths. The county now has 14,859 confirmed cases and 523 deaths. ▪ Hillsborough County reported 911 new cases of COVID-19, bringing the county total to 12,376 confirmed cases. The county's death toll is 145. ▪ Orange County reported 584 more cases of COVID-19, bringing the county total to 11,458 confirmed cases. The county's death toll is 59. ▪ Monroe County reported 26 additional cases of the disease and one new death. The Florida Keys now have 296 confirmed cases and five deaths.
"Rubio urges pool testing in letter to Pence, Azar in wake of Florida's coronavirus case spike" by Fox News' Caitlin McFall – Sen. Marco Rubio, R-Fla., has requested the Trump administration reconfigure how hospital's report on their bed capacity in regards to coronavirus positive patients, as well as expand the testing strategies. In a letter to Vice President Mike Pence and Health and Human Services (HHS) Secretary Alex Azar, Rubio suggested the U.S. shift to a pool testing strategy that could enable millions of tests to be done, rather than just testing people who are symptomatic. "Adopting pool testing, which was previously carried out during the AIDS epidemic, could allow us to test up to five million people per day, according to Dr. Deborah Birx," Rubio wrote in his letter Thursday. Birx is a physician and coordinator of the White House Coronavirus Task Force. Dr. Anthony Fauci, the nation's top infectious disease specialist, has referred to pool testing in recent interviews, suggesting the task force is seriously considering implementing the program. According to Stanford Medicine, pool testing means that health officials would be able to take tests from multiple people at a time, by storing a portion of each individual's test, and then combining the other portions with the group's. This allows for wider testing opposed to just testing one individual at a time. If a pool is found to be positive for coronavirus, then health experts can go back through and find which individual is infected.
"Florida's Miami-Dade County to use nightly curfew to fight growing coronavirus cases" by NBC's Phil Helsel – In an attempt to curb the rising number of coronavirus cases in southern Florida, Miami-Dade County will impose a curfew beginning at 10 p.m. Friday. The announcement about the curfew by Miami-Dade County Mayor Carlos A. Gimenez came the same day that health officials reported more than 10,000 new cases statewide, a record high. "This curfew is meant to stop people from venturing out and hanging out with friends in groups, which has shown to be spreading the virus rapidly," Gimenez said in a statement, adding that the nightly restriction would be in place until further notice. The county curfew will be from 10 p.m. to 6 a.m., but there are exceptions for people including first responders and hospital and food delivery workers. Miami Beach, which is in Miami-Dade County, on Wednesday announced a citywide curfew from 12:30 a.m. to 5 a.m. Gimenez said that in addition to imposing a curfew, he is also "rolling back" the reopening of entertainment venues, including movie theaters, bowling alleys and casinos under county control. Officials in Florida and elsewhere have tried to impress on younger people the risk they face in resuming their social lives as normal amid the pandemic, something Miami-Dade County's mayor seemed to reference.
"Rep. Greg Steube doesn't think Florida's increasing coronavirus numbers are 'entirely accurate'" by WFLA – As cases of coronavirus continue to surge in Florida, U.S. Congressman Greg Steube – who represents parts of the Tampa Bay area – says he's not sure how accurate the data is. "You're seeing an increase in numbers. But those numbers, I don't think, are entirely accurate," he said. The Republican Congressman told Nexstar DC correspondent Kellie Meyer he's been in touch with the CEOs of hospitals in his district, which includes parts of Highlands, Polk and Sarasota counties. While talking to one CEO this week about what's happening on the frontlines, Steube said she reported some inconsistencies when it came to test results. "She said her hospital was sending results to a lab and the lab was coming back as positive. And they decided to send them to a different lab and that lab said those test results were negative," Steube said. "So you're getting a lot of false positives." Steube also said hospitals in his area have reported that they have enough ventilators and personal protective equipment. "If you look at the hospitalization numbers – and I get the numbers every single day from my nine counties I represent – the hospitalizations have stayed flat," he said. Dr. John Greene, the chief of infectious diseases at Moffitt, previously told 8 On Your Side hospitals and administrators were concerned about having enough beds.
"Palm Bay City Manager Lisa Morrell resigns; council to name replacement after elections" by Florida Today's Rick Neale – Leadership upheaval is again striking the Space Coast's largest city. Palm Bay City Manager Lisa Morrell has resigned — and in November, a new mayor and two newly elected candidates will take seats on the five-member City Council. On Thursday night, Councilman Brian Anderson introduced Morrell's employment separation agreement, which passed 4-1. Councilman Jeff Bailey cast the no vote. Anderson declined to disclose details on Morrell's resignation. But he said, "I thought there were some issues that could not be overcome," so he raised them with Morrell and City Attorney Patricia Smith in Morrell's office. He said they reached a separation agreement to bring to the City Council. "When people put confidence in you, and they have complaints about something and they don't get addressed — and you just let it sit for six months — that is not going to be the best scenario for our city," Anderson said. "I had little choice in what I am doing here today. I take no pleasure in this whatsoever," he said. Deputy City Manager Suzanne Sherman is now Palm Bay's acting city manager. By council vote, she will enter contract negotiations to become interim city manager.
"Brevard Elections Office Sends Out Overseas Mail Ballots for August 18 Primary Election" by Space Coast Daily – "Regardless of location, I want service members, their families, and our civilian overseas voters to have all the election information they need to cast their ballot," said Scott. "My office is the trusted source for Brevard County elections. All voters should confirm the United States Postal Service's official "election mail" logo when they receive election-related materials." Currently, there are 127,757 mail ballots on the domestic mail ballot request list. Domestic mail ballots will be sent out on July 16, 2020. Voters wishing to track their ballot or confirm they are on the mail ballot request list should visit www.VoteBrevard.gov and select the "My Registration / Mail Ballot Status" at the top of the home page. Voters can also call the Mail Ballot Department directly at 321-633-2127. The last day for a voter to request a mail ballot be mailed to them for the August 18 Primary is Saturday, August 8, 2020, by 5 p.m. Voted mail ballots must be received by the Supervisor of Elections no later than 7 p.m. on Election Day.
"Clay County sheriff says write-in candidates will disenfranchise voters in upcoming primary" by First Coast News' Troy Kless – A letter warning of voter suppression demanding voters change their political party is making the rounds in Clay County, according to several viewers who reached out to First Coast News. It may sound like typical election season gamesmanship, but this letter is from Clay County Sheriff Darryl Daniels, who is up for reelection. The letter says "records with the Clay County Supervisor of Elections indicate that you are not a registered Republican and, as such, you are no longer eligible to vote in multiple races in the August 18 primary election." The county's supervisor of elections office says that they've gotten calls about two letters like this. The letter was sent to registered Democrats like Larry Howling. "It was very confusing, I thought it was something the elections office should know about," Howling said. It says "a number of write-in candidates have entered several political races to close down the election so only Republican voters can vote." First Coast News asked UNF political science professor Michael Binder if the claim is accurate. "It's not untrue, because there are write-in candidates qualified for these races," Binder said. "That enables primaries in Florida to be closed."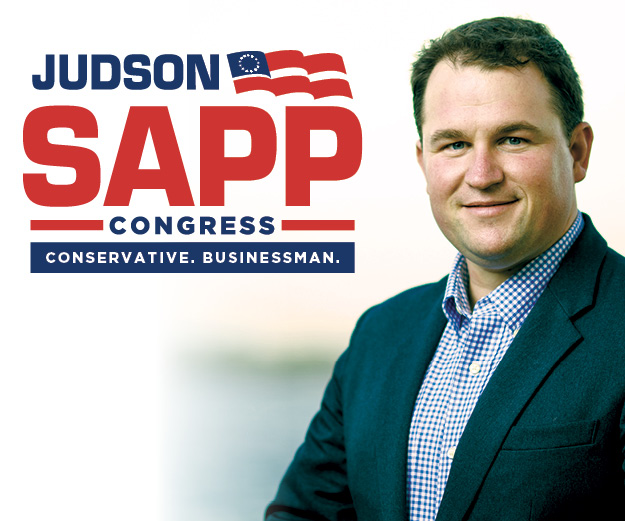 "Epstein accuser's attorney cheers arrest of 'monster' Maxwell, calls her 'architect' of child sex ring" by Fox News' Victor Garcia – The attorney for Jeffrey Epstein accuser Jennifer Araoz told "The Story" Thursday that his client is relieved at the arrest of former Epstein girlfriend and longtime Epstein associate Ghislaine Maxwell, who the attorney described as the "ringmaster" of Epstein's child sex ring. "Ghislane Maxwell is a monster and she's now in custody. And that's a very good thing," Daniel Kaiser told host Martha MacCallum." "My client, Jennifer, is relieved — as [are], I'm sure, all the victims of of Jeffrey Epstein and Ms. Maxwell. "Ms. Maxwell was the ringmaster, she was the architect of Jeffrey Epstein's sex ring," Kaiser went on. "She hid it. She maintained it. If not for her, the ring wouldn't have persisted for as long as it did and it would not have victimized as many people as it did, as many young girls, including my client." Maxwell appeared virtually before a federal magistrate in New Hampshire Thursday afternoon and waived her right to a detention hearing there, clearing the way for her transfer to New York, where she is expected to be temporarily detained. Maxwell was arrested Thursday morning on multiple sex abuse charges, including conspiracy to entice minors to engage in sexual acts. Prosecutors are expected to ask that Maxwell remain behind bars, with a detention memo describing her as having a "strong incentive to flee" and posing "an extreme" flight risk. The document revealed that Maxwell had three passports, access to over $20 million and international connections.
"Supreme Court temporarily blocks court order that cleared the way for expanded vote by mail in Alabama due to Covid-19" by Ariane de Vogue and Caroline Kelly – The Supreme Court on Thursday night temporarily blocked a lower court order that would have cleared the way for more people in Alabama to vote by absentee ballot during Covid-19. The vote was 5-4. The liberal bloc of Justices Ruth Bader Ginsburg, Sonia Sotomayor, Stephen Breyer and Elena Kagan noted their dissent. Alabama allows any registered voter to vote absentee. At issue in the case are state requirements that require a copy of a voter's identification to accompany an absentee ballot as well as a voter affidavit that has been notarized or signed by two witnesses. Alabama Attorney General Steve Marshall had asked the Supreme Court to step in and allow those requirements to go back into effect after they were blocked by a lower court, which cited the coronavirus pandemic. The state says the measures were enacted to protect absentee ballot fraud and pointed out that during the pandemic it has taken "extraordinary measures," including issuing a state of emergency and entering a series of orders meant to protect health.
But four voters who are elderly or disabled joined with voting rights groups to challenge the requirements, arguing they violated the right to vote. They also challenged the state's ban on curbside voting. A lower court blocked the requirements in three counties — Jefferson, Mobile and Lee — for the July 14 Senate runoff.
"Senate Passes Sanctions Bill Against Chinese Officials Over Hong Kong" by WSJ's Natalie Andrews – The U.S. Senate on Thursday passed by unanimous consent a bipartisan bill to impose sanctions on Chinese officials who threaten Hong Kong's limited autonomy, as well as the banks and firms that do business with them, sending the legislation to the president's desk. The bill, sponsored by Sens. Pat Toomey (R., Pa.) and Chris Van Hollen (D., Md.), passed the House on Wednesday, as thousands of protesters took to the streets in Hong Kong to object to a new law that gives Beijing stronger powers to police the former British colony and punish those accused of subversion and separatism. The law carries penalties of up to life imprisonment. The legislation now heads to President Trump. The White House hasn't responded to a request for comment over whether the president will support the bill. Lawmakers said the legislation moved faster through Congress than expected because of the aggressive actions by Beijing in recent days. Wednesday's protests in Hong Kong were the largest show of defiance in the city this year, with some people risking heavy prison terms to chant slogans of liberation and demand independence. "The intensity of the Chinese Communist Party's aggression appears to be growing by the day," said Mr. Toomey, citing the arrests of Hong Kong protesters on Wednesday.
"Seattle father mourning loss of son killed in 'CHOP' zone gets calls of support from Trump, Mayor Durkan" by Fox News' Louis Casiano – On the day he buried his 19-year-old son, who was gunned down in Seattle's lawless 'CHOP' zone, Horace Lorenzo Anderson Sr. got a phone call from President Trump, who had been moved by his heart-wrenching appearance the night before on Fox News Channel's "Hannity." Anderson's son, Horace Lorenzo Anderson Jr., was killed in the early hours of June 20, when shots rang out near the border of the six-block zone the city had given up for three chaotic weeks. In the emotional interview with Sean Hannity, a tearful Anderson said he hadn't been able to get answers from the city about his son's death, and disclosed that he had not even been contacted by Mayor Jenny Durkan. But, the mayor, a Democrat, did reach out to Anderson later Wednesday, and a call from Trump followed later. "We just talked to the president of the United States," Anderson's friend and family spokesman Andre Taylor, who took part in Wednesday's interview, told Fox News. "How are you going to top that?" "He said he watched 'Hannity' last night, and told Horace, 'Your son is looking down on you and watching over you,'" Taylor recounted. "He was incredibly gracious, and it gave Horace some extra help as he buried his son."
"Justice Department considering replacing US attorney in Brooklyn with Barr ally" by CNN's David Shortell, Evan Perez and Kara Scannell – The Justice Department is considering replacing the US attorney in Brooklyn with a senior department official close to Attorney General William Barr, officials briefed on the matter said. On Thursday, Richard Donoghue, the US attorney for the Eastern District of New York, told his staff he'd be stepping down to move to Washington as the Justice Department's principal associate deputy attorney general, a powerful position that acts as a gatekeeper to investigations across the country, a spokesman for the office, John Marzulli, told CNN. The most recent principal associate deputy attorney general, Seth DuCharme, is now being considered by department leadership for the top role in the Brooklyn office, where he had built his career as a prosecutor. The job swap discussion comes as Barr has drawn outrage for his management of politically significant cases, which was heightened last month as he forced out the US attorney in Manhattan, Geoffrey Berman, after the two clashed over prosecutions sensitive to the White House. The changeover in the neighboring district of Brooklyn, however, involves two men who are said to be favorites of the attorney general and are set to remain in senior positions within the department.
"Supreme Court to Consider Disclosure of Mueller Grand Jury Materials to Congress" by WSJ's Brent Kendall – The Supreme Court will decide whether Congress can have grand-jury materials from the Mueller probe of Russian election interference, likely delaying any release until after Election Day. The high court in a brief written order Thursday said it would hear an appeal by the Trump administration that is seeking to keep the materials from being released. The justices in May had temporarily blocked congressional access to the grand jury information, a signal the court was likely to take up the case in full. The court isn't scheduled to hear any new cases until October, so unless the justices make special arrangements to speed up their deliberations, their normal timeline would mean a decision isn't likely until winter at the earliest. The Mueller report, released in redacted form last year, documented sweeping Russian interference in the 2016 presidential campaign. The special counsel didn't establish that anyone from the Trump campaign conspired with Russia, though the report cited repeated contacts between Russia-linked entities and Trump campaign officials. Robert Mueller chose not to reach a judgment on whether President Trump illegally interfered with the investigation but said the president's conduct raised questions. Attorney General William Barr has said President Trump's actions didn't amount to obstruction of justice and the president has denied any wrongdoing.
"Fauci says new mutation of coronavirus spreads quickly: report" by New York Posts' Jack Hobbs – The country's top infectious disease expert said Thursday that a more infectious strain of the coronavirus may be emerging. Dr. Anthony Fauci, Director of the National Institute of Allergy and Infectious Diseases, made the claim Thursday in an interview with The Journal of the American Medical Association. Fauci said research suggests Italy was devastated by a different strain of the coronavirus than the one that originated in Wuhan, China. The main difference between the two, Fauci said, is that Italy's version passes from person to person more effectively, making it even more difficult to contain. "It just seems that the virus replicates better and may be more transmissible," says Fauci. The study he references, which was released by researchers affiliated with the Sheffield COVID-19 Genomics Group, states that the new strain "has become the most prevalent form in the global pandemic." However, the researchers also found no evidence that this new strain causes worse symptoms than the original.
"Herman Cain is receiving treatment for coronavirus at an Atlanta hospital" by CNN's Veronica Stracqualursi – Former 2012 Republican presidential candidate Herman Cain is receiving treatment for coronavirus at an Atlanta-area hospital, according to a statement posted to his Twitter account. Cain, a contributor for conservative media outlet Newsmax, was hospitalized Wednesday "after he had development symptoms serious enough that he required hospitalization" and was informed Monday that he tested positive for the virus. "Mr. Cain did not require a respirator, and he is awake and alert," according to the statement released Thursday. Cain, as a co-chair of Black Voices for Trump, was one of the surrogates at President Donald Trump's June 20 rally in Tulsa, Oklahoma. "We honestly have no idea where he contracted it. I realize people will speculate about the Tulsa rally, but Herman did a lot of traveling the past week, including to Arizona where cases are spiking. I don't think there's any way to trace this to the one specific contact that caused him to be infected. We'll never know," Dan Calabrese, who has been editor of HermanCain.com since 2012, said Thursday in a post on Cain's website. At least eight Trump advance team staffers who attended the Tulsa rally tested positive for coronavirus.
"Trump Administration and Companies Clashed Over Coronavirus Supply Program" by WSJ's Rachael Levy – Companies involved in a Trump administration effort to provide much-needed coronavirus medical supplies described a chaotic and inefficient process and warned of a continuing shortage despite months of efforts, the Democratic-led House Committee on Oversight and Reform says. In recent weeks, medical equipment distributors reported their concerns to the committee, which conducts oversight of federal entities. Committee chairwoman Carolyn Maloney (D., N.Y.) laid out the companies' concerns in a memo Thursday to Rep. James Clyburn, chairman of the House's Select Subcommittee on the Coronavirus Crisis, which is monitoring the government's pandemic response. Medical companies received no guidance from the federal government in the first months of the pandemic when they tried to deliver desperately needed protective equipment such as masks and gowns for health-care workers, according to the 13-page memo. The document quotes the president of a medical trade group who wrote the Federal Emergency Management Agency on March 28: "Specifically, distributors need FEMA and the federal government to designate specific localities, jurisdictions or care settings as priorities…The private sector is not in a position to make these judgments." The trade group official added "only the federal government has the data and the authority to provide this strategic direction."

President Donald Trump @realDonaldTrump– MAKE AMERICA GREAT AGAIN!

Rep. Lois Frankel @RepLoisFrankel –Reports that Russia was offering bounties to kill American & coalition troops in Afghanistan is alarming. Military families expect the government to keep their loved ones safe, & deserve to know what @RealDonaldTrump is doing to address these threats & hold Russia accountable.