From the files of the really Stupid Floridian archives...
There is much to talk about when it comes to Florida politics, but this morning my mind is a blank because of the absolute stupidity of Broward County's Clerk of Courts. This is mind-boggling and deserves our full attention and mention here on the JUICE.
WHEN IS IT EVER A GOOD IDEA TO QUOTE ADOLF HITLER!?
Oh, and COVID cases are still rising and Florida's primary race is in full swing
Visit The Floridian


***Your morning JUICE is also sponsored by Fran Flynn. Fran Flynn is a Republican running for Congress in Florida's 22nd congressional district. She's Pro-Trump, Pro-Gun, Pro-Life.***
Marco Rubio @marcorubio -Some good news in the midst of daily bad news. A #Covid-19 vaccine being developed at Oxford University could be available in a little over 14 weeks. And vaccines from Moderna & Pfizer aren't far behind. Better days are ahead.
Debbie Wasserman Schultz @DWStweets -America needs a leader who will take on the health and economic challenge of our lifetime.We don't have that now. @TeamJoe will change that.
Rep. Matt Gaetz @RepMattGaetz-President @realDonaldTrump wants our businesses, schools, and economy open.The only things Democrats want to keep open are the prisons and the borders.
Rep. Debbie Mucarsel-Powell @RepDMP -Happy Colombian Independence Day to all Colombians and Colombian-Americans. I love and celebrate this beautiful country and community!
Congressman Ross Spano @RepRossSpano-Removing restrictions on the abortion pill endangers women's health & safety. These drugs are dangerous to two lives. AG Barr, HHS @SecAzar, & @SteveFDA, please continue to stand for women & babies: appeal the ACOG v. FDA decision. #ProLife
Rep. Donna E. Shalala @RepShalala -The truth about school reopening: Schools are struggling to bring students back into the classroom because of Trump Admin failed in its response to this pandemic. The GOP Senate must pass the #HeroesAct to help schools #ReopenSafely!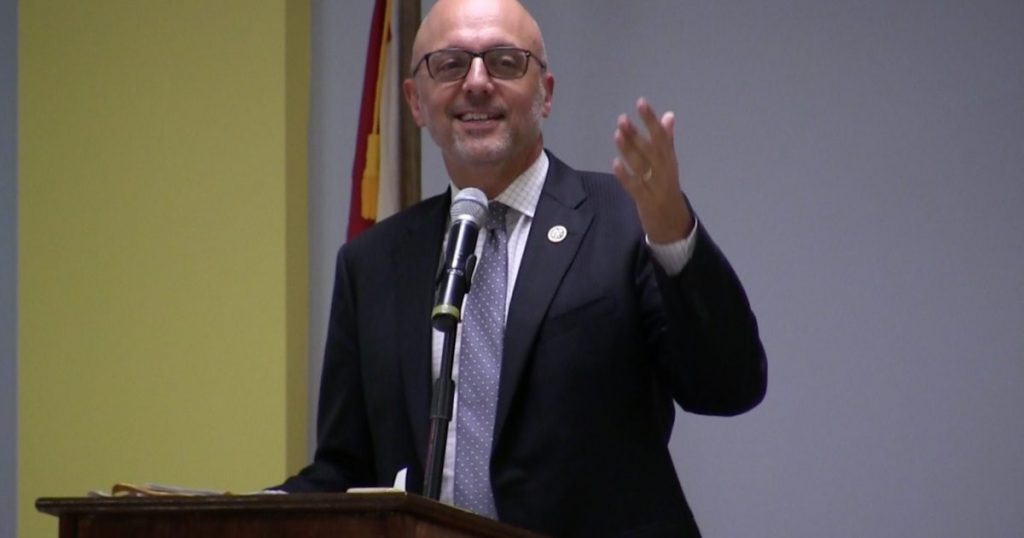 "Trump Signs Memorandum To Exclude Undocumented Immigrants From Census 2020 Count" by The Floridian's Mona Salama – President Trump on Tuesday signed a presidential memorandum directing the Secretary of Commerce to exclude undocumented immigrants from being counted in the 2020 census for the purpose of next year's congressional apportionment. "I have accordingly determined that respect for the law and protection of the integrity of the democratic process warrant the exclusion of illegal aliens from the apportionment base, to the extent feasible and to the maximum extent of the President's discretion under the law," the memo states. The apportionment memorandum on "Ensuring American Citizens Receive Proper Representation in Congress" cites the Immigration and Nationality Act as the "policy of the United States to exclude from the apportionment base aliens who are not in a lawful immigration status" for the purposes of reapportionment. The 435 congressional districts are redistributed every 10 years and apportioned the number of congressional seats each state would have based on its population data derived from census. It also impacts the dispersal of billions of federal dollars that could affect a state's funding decisions for the next decade.
"Biden Unveils $775 Billion 'Caregiving' Economy Plan For Expanded Child and Elder Care" by The Floridian's Mona Salama – Presumptive Democratic nominee Joe Biden on Tuesday unveiled part three of his economic recovery plan that calls for a $775 billion spending to expand and improve caregiving programs for children, the elderly, and people with disabilities. "If we truly want to reward work in this country, we have to ease the financial burden of care that families are carrying. And we have to elevate the compensation, benefits, and dignity of caregiving workers and early childhood educators," Biden said. "We are trapped in a caregiving crisis within an economic crisis within a public health crisis." Biden detailed his plan in a speech Tuesday afternoon in New Castle, Delaware. Dubbed the "21st Century Caregiving and Education Workforce" plan, Biden's proposal would cost $775 billion over 10 years to rebuild and fortify the nation's caregiving economy, focusing on daycare in early childhood, in-home elder care and long-term care for the disabled. Unlike the other two pillars of his economic policy, Biden's plan highlighted a glimpse of how he intends to cover the cost for his sweeping new plan. The $775 billion would be paid by "rolling back unproductive and unequal tax breaks for real estate investors with incomes over $400,000 and taking steps to increase tax compliance for high-income earners."
"Yoho Accused of Calling AOC a "F**king B**ch" on Capitol Hill" by The Floridian's Daniel Molina – Florida Rep. Ted Yoho (R), who is not seeking a reelection bid in the upcoming election, got into a heated exchange with New York Rep. Alexandria Ocasio Cortez (D). The Florida lawmaker is accused of calling the New York lawmaker a "f**king b**ch" as he walked away from the encounter, and Yoho's office has since clarified that he did not make such comment. Instead, his office argues that he "made a brief comment to himself as he walked away summarizing what he believes her policies to be: bullsh*t." The incident began when Rep. Yoho is alleged to have walked up to Rep. Cortez, questioning her about unemployment and the crime rate in New York City. In a tweet, the New York lawmaker shared her experience with the encounter, writing that she had never talked "to Rep. Yoho before he decided to accost me on the steps of the nation's Capitol yesterday." She added, "believe it or not, I usually get along fine w/my GOP colleagues."
"Postal Clerk Charged in ID Theft Scheme" by Associated Press – A Florida postal clerk stole mail and passport applications as part of an identify theft scheme, federal prosecutors said. Jasmine Wynne, 30, of Ruskin, was arrested Monday, according to court records. A federal grand jury in Tampa returned an indictment last week with one count of conspiracy to commit bank fraud, five counts of aggravated identity theft and one count of theft of a postal key. While working at a United States Postal Service location in St. Petersburg, Wynne conspired with others to defraud federally insured financial institutions, according to the indictment. Wynne opened mail to photograph personal information and did the same with U.S. passport applications, officials said. She then forwarded the photographs to others for use in a bank fraud scheme, investigators said. The indictment also charges Wynne with stealing restricted postal arrow keys and giving them to co-conspirators. The special master keys open mail collection boxes and banks of mailboxes at locations like apartment complexes. Wynne's attorney didn't immediately respond to a message seeking comment from The Associated Press.
"Florida Keys murder suspect arrested in Mexico, police searching for second suspect" by Andra Litton – A Cuban national was taken into custody in South Juárez Tuesday after police learned he was wanted for a double-murder in the Florida Keys. The suspect, identified as Jose Luis Espinoza Gomez, 34, was wanted out of Monroe County for allegedly shooting and killing 45-year-old Jose Manuel Clemente and Illiecer Noa, 43. Investigators say Clemente was found in the commercial fishing trap yard locally known as "La Curva" on Stock Island. The motive behind the shootings remains a mystery. Gomez's brother, Mayque Marin Gomez, 31, remains on the loose. "I would like to express my gratitude to our Major Crimes Unit Detectives as well as the Florida Department of Law Enforcement, the FBI, the U.S. Marshals Service, and the El Paso, Texas Police Department for all their hard work on this case," Sheriff Ramsay said. "We at the Sheriff's Office remain vigilant in the relentless pursuit of all criminals even those half a country away as this arrest is a testament to that commitment as well as my belief in the importance of strong inter-agency partnerships."
"Asman presses Florida teachers union over reopening objections: 'Why not close the school for the flu, then?'" by Fox News' Yael Halon – Fox News host David Asman challenged the president of one of Florida's largest teachers unions during a contentious segment on Tuesday after the group filed a lawsuit to stop Gov. Ron DeSantis and state education officials from the "reckless and unsafe" reopening of schools for in-person classes amid surging coronavirus cases. "Let me say this," Fedrick Ingram, the Florida Education Association president, told "Your World." "As a high school band director and speaking on behalf of all the public school educators, we want to be back to school. We can't wait to get back to school. In fact, we miss our kids." He continued, "This is what we pledged our lives to do ... but against the backdrop of over 350,000 positive cases of COVID, 5,000 deaths, and a positivity rate that is still in the 20th percentile, it is just unsafe for us to go back to school right now given the circumstances that we have." Ingram said he would consider reopening schools for in-person classes when the state sees a 14-day steady decline in positive coronavirus cases, which he said, is in accordance with the Center for Disease Control and Prevention's guidelines for reopening.
"Florida police chief to retire over alleged homophobic COVID-19 remarks" by Associated Press – A South Florida police chief says he's retiring following an investigation into remarks he allegedly made regarding the COVID-19 death of a Broward Sheriff's deputy. Davie police chief Dale Engle says he'll retire on Sept. 3. He's been on paid leave for three months and will continue to be paid until his retirement. Engle is accused of saying Broward Sheriff's school resource officer Shannon Bennett's died in April from the coronavirus because he was a 'homosexual who attended homosexual sexual events.' Engle tells the newspaper he didn't make the remark. Tommy Reyes, the president of Miami's Fraternal Order of Police, told the Herald that Bennett was his friend and called Engle's alleged comments "disrespectful" to the deputy's family, friends and fiance. He was engaged to marry in December. "It was disrespectful to the entire LGBTQ community and his own officers," Reyes said. "He should be ashamed of himself for his lack of professionalism and compassion for others."
"Matt Gaetz appears to run afoul of House ethics rules" by Jake Sherman and John Brenahan – Florida Rep. Matt Gaetz has privately engaged in several spending practices in his nearly four years in office that appear to be in conflict with the House's ethics rules, a POLITICO investigation has found. Gaetz, a close ally of President Donald Trump from the Florida Panhandle, improperly sent tens of thousands of taxpayer dollars to a limited liability company linked to a speech-writing consultant who was ousted from the Trump administration, in direct conflict with House rules. In another possible violation, a private company installed a television studio in his father's home in Niceville, Fla., which Gaetz uses when he appears on television. Taxpayers foot the bill to rent the television camera, and the private company that built the studio — which Gaetz refuses to identify — takes a fee each time he appears on air, his office said. It's unclear how much it cost the private company to construct the studio. This may run afoul of the House gift rule, which prohibits any lawmaker, aide, and their family members from accepting gifts worth more than $50. The official definition of a gift is very broad and covers virtually any good or service with monetary value. Gaetz's office denies wrongdoing in both cases. Gaetz's aides said the House Ethics Committee approved both arrangements but declined to produce any evidence that that was the case.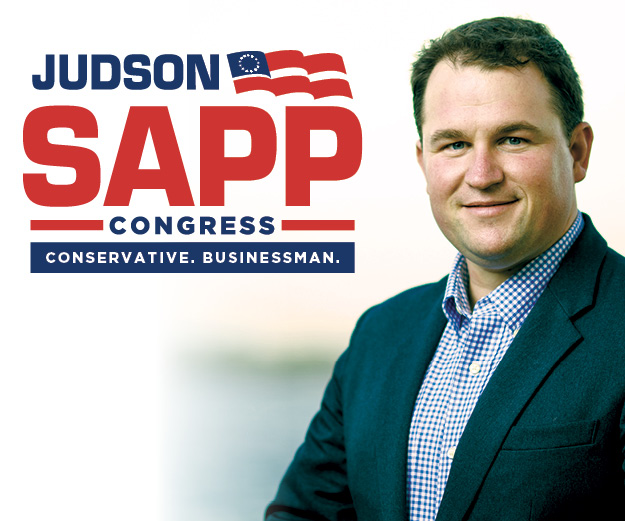 "Chicago's Lori Lightfoot tweets against Trump as bullets fly outside funeral home" by Fox News' Brie Stimpson – Even as Chicago Mayor Lori Lightfoot was accusing President Trump of trying to "terrorize" her city by sending in federal forces to quell skyrocketing crime, bullets were flying Tuesday evening outside a South Side funeral home in a shocking fusillade of gunfire that left at least 15 people wounded. Lightfoot's Twitter message vowing to bar the feds and referring to the Trump administration as a "dictatorship" went out almost simultaneously as the drive-by attack, and on a day when a number of other shootings occurred elsewhere in the city. "Under no circumstances will I allow Donald Trump's troops to come to Chicago and terrorize our residents," Lightfoot wrote. After news spread about the funeral home shootings, Lightfoot vowed those responsible would be held accountable. "Too many guns are on our streets and in the hands of people who should never possess them," Lightfoot wrote. "These individuals will be held accountable. I ask that anyone with information on this incident please come forward or sumbit a tip anonymously at cpdtip.com."
"U.S. Orders China to Close Houston Consulate" by WSJ's Chun Han Wong – The U.S. ordered the abrupt closure of China's consulate in Houston, citing a need to protect American intellectual property and private data, an escalation in bilateral tensions that Beijing condemned as outrageous and unprecedented. The order on Tuesday coincided with Washington's unveiling of indictments against two hackers in China. They have been accused of targeting American firms involved in coronavirus research and stealing hundreds of millions of dollars in sensitive information from companies around the world while working on behalf of Beijing's main civilian intelligence agency. Washington's closure demand marked "a political provocation unilaterally launched by the U.S.," Chinese Foreign Ministry spokesman Wang Wenbin said Wednesday at a routine briefing in Beijing. "China urges the U.S. to immediately rescind its erroneous decision, otherwise China will undertake legitimate and necessary responses." Morgan Ortagus, a spokeswoman for the State Department, didn't specify what Chinese actions prompted Washington's decision, but said "President Trump insists on fairness and reciprocity in U.S.-China relations." "The United States will not tolerate the PRC's violations of our sovereignty and intimidation of our people, just as we have not tolerated the PRC's unfair trade practices, theft of American jobs and other egregious behavior," Ms. Ortagus said, using an abbreviation of the People's Republic of China, in a statement issued after Beijing made public the U.S.'s demand.
"More than a dozen mayors join Portland in asking Trump administration to withdraw federal forces" by CNN's Madeline Holcombe – More than a dozen mayors have joined Portland in asking the Trump administration to remove federal forces from or stop plans to send them to major American cities. In a letter Monday addressed to Attorney General William Barr and Acting Secretary of the Department of Homeland Security Chad Wolf, the mayors called the administration's intention to deploy federal forces against protesters an "abuse of power."
The letter -- signed by the mayors of Portland, Seattle, Atlanta, Chicago, Washington, DC, Boston, Philadelphia, Denver, Los Angeles, San Jose, Oakland, Tucson, Sacramento, Phoenix and Kansas City, Missiouri -- calls on the administration to withdraw federal forces from the cities where they are currently deployed and halt plans to send them elsewhere. Protesters and federal agents have clashed in Portland, where protests have lasted more than 50 days. Ahead of the July Fourth weekend, the Trump administration dispatched teams of federal agents to the city -- the President said the effort was to protect federal property but protesters say the action itself has fueled the public's outrage. The letter says federal officers have used "significant force" against Portland protesters on a nightly basis, accusing the officers of having "snatched" a person from the street and placed them in an unmarked vehicle and shooting another in the head with a munition.
"Feds sued by Portland church, Oregon lawmakers, others over law-enforcement response" by Fox News' Louis Casiano – A pair of Oregon state lawmakers, an attorney, a church and a social justice group filed a lawsuit against four federal agencies Tuesday over the presence of federal agents in Portland as the city grapples with nightly protests that have at times turned violent. State Reps. Janelle S. Bynum and Karin A. Power, both Democrats, are named as plaintiffs in the suit filed in federal court, along with Portland lawyer Sara D. Eddie, the First Unitarian Church of Portland and Western States Center. The defendants named in the suit are the Department of Homeland Security (DHS), U.S. Customers and Border Protection (CBP), the Federal Protective Service and U.S. Marshals Service. "While the federal government may protect its property and personnel, the federal government is constrained by the Constitution from policing the City of Portland broadly speaking, and there is no positive delegation of authority in any law that makes the federal government's recent forays into general policing in Portland either legal or constitutional," the suit says. The lawsuit comes amid a fight between local and congressional leaders and the Trump administration over the use of federal forces in several cities in response to protests and increases in crime. Demonstrations in Portland have been held nightly at the Mark O. Hatfield Courthouse and Multnomah County Justice Center in the downtown area.
"Pfizer, BioNTech Get $1.95 Billion Covid-19 Vaccine Order From U.S. Government" by WSJ's Chris Wack – Pfizer Inc. PFE 0.52% and BioNTech SE BNTX 3.85% said Wednesday they have signed a $1.95 billion agreement with the U.S. Department of Health and Human Services and the Defense Department to secure hundreds of millions of doses of a coronavirus vaccine which Americans would receive for free. Under the agreement, the U.S. government would receive 100 million doses of BNT162, the Covid-19 vaccine candidate jointly developed by Pfizer and BioNTech, and can acquire up to 500 million additional doses. Pfizer would make the vaccine. The BNT162 program is based on BioNTech's proprietary mRNA technology and supported by Pfizer's global vaccine development and manufacturing capabilities. The BNT162 vaccine candidates are undergoing clinical studies and aren't currently approved for distribution anywhere in the world. The Pfizer-BioNTech vaccine development program is evaluating at least four experimental vaccines. If the studies are successful, Pfizer and BioNTech expect to seek emergency use authorization or some form of regulatory approval as early as October. The companies currently expect to manufacture globally up to 100 million doses by the end of 2020 and potentially more than 1.3 billion doses by the end of 2021, subject to final dose selection from their clinical trial.
"Here's how Congress may help the unemployed in the new relief bill" by CNN's Tami Luhby – The clock is ticking on the $600 weekly boost to unemployment benefits, but Congress is still divided over how to help the millions of Americans who remain out of work. The federal enhancement, part of the $2 trillion coronavirus relief package passed in late March, expires after this week. An estimated 25 million Americans are receiving the extra payments -- on top of their state unemployment benefits -- and it's pumping an additional $15 billion into the economy, according to one estimate. The jobless say they are depending on the bigger checks to pay their rent, buy medication and put food on the table for themselves and their families. State benefits typically replace only 40% of wages. Plus, they argue, there are few jobs to be had as the nation contends with another surge in coronavirus cases.
But businesses are worried that they are having trouble bringing workers back because the Congressional boost pays many recipients more than they made while employed. One of the biggest unknowns? Where the economy is going to be a few months from now, which is what lawmakers have to place bets on. "There's a danger of setting unemployment benefits too low in an environment where the economy is doing very badly," said Joseph Vavra, an economics professor at the University of Chicago. "The argument for high unemployment benefits becomes less compelling the more healthy the economy is."
"Potential Biden VP pick says Sanders campaign has significant influence in drafting DNC platform" by Fox News' Tyler Olson – Atlanta Mayor Keisha Lance Bottoms, a potential vice presidential pick for presumptive Democratic nominee Joe Biden who is in charge of drafting the party's 2020 platform, said on Tuesday that the campaign for former presidential candidate Bernie Sanders has a significant influence in writing the document. Lance Bottoms, who is the chair of the Democratic National Convention (DNC) Platform Drafting Committee, lauded the fact multiple sections of the party are represented in creating the document that will convey its official policy positions ahead of the 2020 election. "What I most appreciated about the composition of the platform committee is that there was representation not just from the Biden campaign, but also from Senator Sanders' campaign," she said. "And really, a coming together of so many people who may have supported other candidates but have all aligned to work to create a platform that really reflects the best of who we are and the policies that reflect what we want across America. And I believe that our platform will do just that." Lance Bottoms made the comments during a virtual event on gun violence for "Everytown for Gun Safety" and "Moms Demand Action," two prominent gun-control activist groups. She added: "Some of the work will be us picking up where the Obama-Biden administration left off and some of it will be new work that will move us forward. And I believe the DNC platform reflects that work that is going to continue to move us forward."
"Fed Deliberates How and When to Roll Out More Economic Support" by WSJ's Nick Timiraos – Federal Reserve officials are set to discuss next week how to provide more economic stimulus, though they have signaled comfort leaving policy on hold until they learn more about how the coronavirus pandemic is weighing on the U.S. economy. Deliberations at their July 28-29 meeting could determine how soon officials can finalize any plans, which would be unveiled either at their September meeting or later this fall, according to interviews and public statements. Fed officials face three related deliberations over what to do. The first concerns describing how long they plan to keep interest rates near zero. The second centers on whether to augment that support by changing the composition of their purchases of Treasurys and mortgage bonds toward longer-dated securities, as they did after the 2008 financial crisis. The third entails concluding a yearlong review of the Fed's long-run policy-setting strategy. Several officials have said they would be better able to decide the exact nature of their plans on the first two items once they get a clearer view of the economic outlook, which remains very uncertain. The decisions could turn, for example, on whether a recovery is taking hold or the economy has taken a turn for the worse.
"Twitter takes down 7,000 accounts linked to QAnon" by CNN's Rishi Iyengar – Twitter (TWTR) has removed thousands of accounts linked to QAnon, a group known for spreading conspiracy theories and disinformation online."We've been clear that we will take strong enforcement action on behavior that has the potential to lead to offline harm," Twitter's safety team said late Tuesday in a tweet. "In line with this approach, this week we are taking further action on so-called 'QAnon' activity across the service." More than 7,000 accounts have been removed in the last several weeks, according to Twitter. It also expects that additional actions it is taking to limit the reach of QAnon activity on its platform could affect 150,000 accounts worldwide.
QAnon began as a single conspiracy theory. But its followers now act more like a virtual cult, largely adoring and believing whatever disinformation the conspiracy community spins up.
Its main conspiracy theories claim dozens of politicians and A-list celebrities work in tandem with governments around the globe to engage in child sex abuse. Followers also believe there is a "deep state" effort to annihilate President Donald Trump. "We will permanently suspend accounts Tweeting about these topics that we know are engaged in violations of our multi-account policy, coordinating abuse around individual victims, or are attempting to evade a previous suspension — something we've seen more of in recent weeks," Twitter said.

President Donald Trump @realDonaldTrump- "As one family, we mourn every precious life that's been lost. I pledge in their honor that we will develop a vaccine, and we will defeat the virus."

Adam Schiff @RepAdamSchiff -Trump asked England to help him get the lucrative British Open golf tournament played at his resort. He begged the Chinese to help his re-election campaign. And he sought to coerce Ukraine into smearing his opponent. And for America? What's in it for us? Absolutely nothing.