President Donald Trump has drawn the line in the sand over school re-openings.
With Democrats calling for him to keep the country shut down and to keep schools closed, Trump has just announced that he will cut federal funding for schools if local and state governments keep them closed this fall.
"Now that we have witnessed it on a large scale basis, and firsthand, Virtual Learning has proven to be TERRIBLE compared to In School, or On Campus, Learning,"Not even close! Schools must be open in the Fall. If not open, why would the Federal Government give Funding? It won't!!!"
take our poll - story continues below
Completing this poll grants you access to The Floridian updates free of charge. You may opt out at anytime. You also agree to this site's Privacy Policy and Terms of Use.
Florida Gov. Ron DeSantis, who shutdown schools after the COVID outbreak, recently said that he would lift the order for schools to reopen this fall, next month.
The other media outlets think that DeSantis equating opening schools the same way Walmart or Home Depot open is somehow controversial and wrong.
Oh, and let's not forget how hypocritical the Democrats have been for blasting the president on PPP access, yet applied for and received $780,000 in PPP support.
Visit The Floridian


Rep. Debbie Mucarsel-Powell @RepDMP-Barr repeatedly lied to the public about the firing of Berman. And this is not the first time. He continues to undermine justice to benefit Trump. Enough is enough! He must be removed.
Marco Rubio @marcorubio -I supported first "shutdown" to flatten the curve But we are in a very different place now Must weigh cost versus benefit Social,economic & enforcement costs are significant Benefits are questionable,govt can't shutdown private gatherings & most businesses already restricted
Rick Scott @SenRickScott –I applaud the Administration for standing up against forced labor and human rights violations. These sanctions show Communist China that the U.S. will not allow the mistreatment of the Uyghur community go unnoticed.
Debbie Wasserman Schultz @DWStweets While the President tries to force kids back on campus in just a few weeks, doctors & experts are urging the exact opposite, esp if COVID is surging. The @GOP admin is putting children & staff in danger over a reckless attempt to open the country too fast.
US Rep Kathy Castor @USRepKCastor #SolvingTheClimateCrisis means taking smart, urgent steps to leave a livable   for coming generations. @ClimateCrisis has a plan & we don't have time to waste!
Rep. Matt Gaetz @RepMattGaetz We are all Americans. We should all be treated equally no matter what.


"Trump: Biden Has Been 'Brainwashed' By The 'Radical Left'" by The Floridian's Mona Salama – President Trump in an interview Thursday evening said Democratic presumptive nominee Joe Biden has been "brainwashed" by the "radical left." "Joe is just, look let's face it, he's been taken over by the radical left. He has no clue what they're doing," Trump said in a phone interview with Fox News host Sean Hannity. "I think they brainwashed him. They brainwashed him. He doesn't know where he is. He doesn't know what he's doing." Trump referenced the Biden-Sanders unity task force recommendations, saying the policies platform on numerous key issues were tilting towards the left in a bid to win over Sanders voters. "And you look at the deal they made with Bernie Sanders now and the group, it's all crazy, radical left stuff. And Joe's never going to be able to fight it, even if he disagreed with it, which I actually don't think he does," Trump said. "And our country will suffer. Our stock markets will crash. Bad things will happen. They will defund the police. They will abolish the police. It will be, maybe there will be a backlash or maybe it'll just go to hell like Venezuela." The President also challenged Biden to take a cognitive test, saying the former Vice President could not pass the test he "aced." "I proved I was all there because I aced it," Trump said. "I aced the test and he should take the same exact test," he said. A very standard test. I took it at Walter Reed, a medical center, in front of doctors, and they were very surprised. They said, that's an unbelievable thing. Rarely does anybody do what you just did. But he should take that same test."
"Supreme Court Grants Manhattan DA Access To Trump Taxes But Rejects House" by The Floridian's Mona Salama – The Supreme Court on Thursday delivered a split decision in two cases regarding the subpoenas for President Trump's tax returns and personal financial records, granting a win to New York State prosecutors but rejecting House congressional committees the access. Both cases were decided by a 7-2 vote with Chief Justice John Roberts authoring the court's opinions. Justices Clarence Thomas and Samuel Alito Jr. dissented in both cases. In Trump v. Vance, the Supreme Court upheld a subpoena from Manhattan District Attorney Cyrus Vance Jr. for President Trump's personal and corporate tax returns spanning over eight years. The justice rejected President Trump claim of "absolute immunity" from investigation while in office. "Two hundred years ago, a great jurist of our Court established that no citizen, not even the President, is categorically above the common duty to produce evidence when called upon in a criminal proceeding," Roberts wrote. "We reaffirm that principle today and hold that the President is neither absolutely immune from state criminal subpoenas seeking his private papers nor entitled to a heightened standard of need." Roberts' opinion siding with New York prosecutors was joined by the court's four-member liberal wing, as well as Trump's two nominees, Justices Neil Gorsuch and Brett Kavanaugh.
"Sanders Predicts Biden Will Be 'The Most Progressive President Since FDR'" by The Floridian's Mona Salama – Sen. Bernie Sanders (I-VT) predicted if the compromised Democrat policy recommendations crafted by the Biden-Sanders Unity Task Forces are implemented would make the presumptive Democratic nominee Joe Biden the "most progressive president" since Franklin D. Roosevelt. "I was glad to work with the vice president informing six separate task forces, which have some of the most knowledgeable people in the country coming together to deal with education and climate change, and healthcare, and the economy, and criminal justice, and immigration reform," Sanders said during an appearance with 'All In with Chris Hayes' on MSNBC Wednesday evening. "And these folks, needless to say, the people who represented the progressive movement have a different perspective on things than did the Biden's people, but there was a serious discussion, and I think a real honest effort to come up with a compromise. And I think the compromise that they came up with, if implemented, will make Biden the most progressive president since FDR." Sanders' remarks come as Biden's campaign released a series of platform recommendations to the Democratic National Committee's platform committee, which will draft the party's platform next month at the Democratic National Convention in Milwaukee. The task force was formed in April shortly after Sanders endorsed Biden and announced the two campaigns were joining forces to develop a unified set of recommendations on six key issues including climate change, criminal justice, education, immigration, health care, and the economy.
"President Trump Set to Make South Florida Stops on Friday" by NBC South Florida – President Donald Trump will make stops in two South Florida locations on Friday, visiting a part of the country that has quickly become a hotbed in the battle with the coronavirus pandemic. Air Force One is expected to land with Trump onboard at Miami International Airport shortly after 12 p.m., where he will first attend an event at U.S. Southern Command in Doral and be reviewing the advance of a counternarcotics operation in the Caribbean during the visit. After that, the President is scheduled to attend a roundtable event at a church where he will speak with Cuban and Venezuelan dissidents before arriving back at MIA for the short flight to Fort Lauderdale-Hollywood International Airport. Trump will travel to a high dollar fundraiser in Hillsboro Beach, a small oceanside town in Broward County that voted for him by nearly 58% in 2016. The Washington Post reports a table at the fundraiser could cost couples up to $580,000. "Florida is unique in the sense that it's a swing state…and it's also an ATM state for politicians who need money for their campaigns," said NBC 6 political analyst and former U.S. Rep. Carlos Curbelo. The President's visit comes at a hectic time, particularly as Miami-Dade continues to see a rise in coronavirus cases after it's rebounded in the area. There's also the recent flap over Venezuela President Nicolas Maduro, who Trump recently said he's open to meeting Maduro, adding later only to discuss his exit.
"US Supreme Court Asked to Lift Stay on Florida Felon Voting" by NBC South Florida – Voting rights advocates asked the U.S. Supreme Court to lift a stay on a federal judge's ruling that allowed Florida felons to regain the right to vote, regardless of unpaid fines and other financial obligations. The 11th Circuit Court of Appeals last week granted a request from Gov. Ron DeSantis to review — and stay — a May ruling by a Tallahassee federal district court judge that was deeply critical of how Florida has set up road blocks for hundreds of thousands of felons seeking access to the ballot box under a voter-approved initiative. The appellate court has scheduled a hearing on the matter for Aug. 18, the same day as Florida's primary. The deadline to register for that election is July 20. Access to Florida's ballot box has been at the center of myriad legal disputes, underscoring the important role the state plays in determining the balance of power not only in Florida but also in Washington. With razor-thin margins often deciding key races, the outcome of the legal battle could have deep ramifications because the state's estimated 774,000 disenfranchised felons represent a significant bloc. Many of those felons are Black and presumably Democrats, and could play a decisive role in August and the crucial presidential election in November — if allowed to vote.
"Dr. Fauci says Florida has reopened too quickly" by CNN – Some states like Florida have reopened too quickly, allowing the coronavirus pandemic to come roaring back, Dr. Anthony Fauci said Thursday. "There are some times when despite the guidelines and the recommendations to open up carefully and prudently, some states skipped over those and just opened up too quickly," Fauci said. Fauci said on Podcast-19, FiveThirtyEight's weekly podcast on COVID-19, that he thought in some respects, both Florida and Arizona's reopening plans have contributed to an increase in cases in those states. "Certainly Florida I know, you know, I think jumped over a couple of checkpoints," Fauci said. Fauci, the director of the National Institute of Allergy and Infectious Diseases, said states with a spike in coronavirus cases can contain them by pausing their reopening processes, rather than shutting down a second time. "Rather than think in terms of reverting back down to a complete shutdown, I would think we need to get the states pausing in their opening process," Fauci said. He said the range of people the virus affects — from those with no symptoms to those who end up in intensive care or even die — makes the pandemic hard to get under control.
"Florida sheriff wins battle with DeSantis administration over coronavirus data" by Yahoo News' Alexander Nazaryan – Just two days after a Florida sheriff announced the state had abruptly cut him off from data about local cases of coronavirus infections, state health authorities have reversed course, agreeing on Thursday morning to continue providing the information. The reversal came in the wake of social media outrage and attention from media outlets. For four months, Mike Chitwood, the sheriff of Volusia County, a stretch of central Florida coastline that includes Daytona Beach and other popular destinations, has tried to compensate for the state's shortfalls in data reporting by using his social media accounts to inform people where new infections were being reported. But that ended earlier this week, when Florida's health officials informed Chitwood's office that they would no longer provide him or any other county-level officials with the data that made such reporting possible. "Sorry to inform you tonight that our covid-19 data updates for Volusia County are over," Chitwood wrote on Twitter on Tuesday evening, explaining that the state's Department of Health would no longer be providing him with address-specific information that he was then using to determine how the virus was spreading across the county.
"Florida's DeSantis on Virus: 'We Need Our Society to Function'" by Bloomberg's Jonathan Levin – Florida Governor Ron DeSantis said society must continue to "move forward," giving no indication he was considering a change in his Covid-19 policy on a day when reported deaths hit a record in his state. "We need our society to function," he said Thursday from Jacksonville. "We need our society to continue to move forward." DeSantis addressed Covid-19 in nursing homes and assisted-living facilities, where reported cases have been surging. But DeSantis said the state recently tested 57,000 long-term care staff members and found a 2.3% positivity rate, which he said was low. The press conference was ongoing and DeSantis has not yet taken reporters' questions.
"Here are the eyebrow-raising Paycheck Protection Program loans in Florida" by Tampa Bay Times' Steve Contorno – This week, we got our first peek at the $521 billion the federal government gave to companies through the Paycheck Protection Program. There were some interesting recipients. Back up for a second. What is this pot of cash? The Paycheck Protection Program is a piece of the stimulus package that Congress created and President Donald Trump signed to rescue the economy amid the coronavirus pandemic. As businesses shuttered and workers were sent home, Congress offered companies loans to stay afloat. Lawmakers intended for the program to incentivize employers to keep people on staff with the hope that the economic pain from the pandemic would be temporary. If companies avoid layoffs, they don't have to pay back the loan. Hundreds of thousands of businesses took advantage of it and federal officials claim it saved 51 million jobs (though, there's reason to doubt that). Here are some of the Tampa Bay area companies that received sizable assistance. Oh, and celebrities like Tim McGraw and Reese Witherspoon apparently got help, too. In Florida, we saw several politically connected businesses and organizations taking advantage of the potentially free money. Here are a few that raised some eyebrows. It's a party. Are political parties a business? They do employ people. Apparently, that was a good enough reason for the Florida Democratic Party to apply for a Paycheck Protection Program loan. And it was approved for $350,000 to $1 million. Only one other state political party is listed as a recipient of one of these loans: the Ohio Democratic Party. So Florida Democrats were quite an outlier among their peer organizations. Even some Democrats were uncomfortable with the arrangement.
"District 77 House race kicks off with Republican Primary" by by Cape Coral Daily Breeze's CJ Haddad – The District 77 State Representative race appears on both the Aug. 18 Primary and Nov. 3 General Election ballots. The Republican primary has two candidates, financial advisor/Marine Corps veteran Bryan Blackwell and business owner/ Army veteran Mike Giallombardo. The top vote-getter will then advance to the General Election where he will face off against Democrat Joshua Lopez. Here's a look at this election's candidates for Florida House of Representatives District 77, which includes Cape Coral. Dane Eagle currently holds this seat but is term-limited out and is running for Francis Rooney's seat for U.S. Representative for Florida District 19. Blackwell is a 30-year Lee County resident and is a financial advisor for Molloy Financial Group. This is his first time running for an elected position, though he is involved in many local organizations including being the current chair for the Greater Fort Myers Chamber of Commerce Board, past chair and current member of Big Brothers Big Sisters of the Sun Coast, member of the Cape Coral Community Foundation Board and member of the Cape Christian Fellowship Finance Committee. Blackwell served four years active duty with the United States Marine Corps, reaching the rank of sergeant. He received the Navy Commendation Medal, two Navy Marine Corps achievement medals and the Good Conduct Medal, as well as others. He also served three years in the reserves. Some of his positions include: pro-water, low taxes, small government, pro-life, pro-Second Amendment, pro-Donald Trump and anti-illegal immigration.
"If Walmart is open, schools should be, too, DeSantis says" by Politico's Gary Fineout – Gov. Ron DeSantis, in his push to reopen classrooms this fall, said Thursday that if retailers are allowed to operate, schools should be, too. The risk of children getting sick is "extremely, extremely low," DeSantis said, and if fast food eateries and hardware stores could operate as "essential" businesses during the coronavirus pandemic, then schools should reopen as well. "We spent months saying that there were certain things that were essential," DeSantis told reporters in Jacksonville. "That included fast food restaurants. It included Walmart. It included Home Depot." "But if all that is essential, then educating our kids is absolutely essential," he said. "They have been put to the back of the line in some respects." Teachers and local school officials have raised concerns about the push, with Florida Education Association President Fedrick Ingram calling DeSantis and state officials "irresponsible" and acting for political reasons. "Our governor is content on using us as a petri dish for the nation," Ingram said in an interview. U.S. Labor Secretary Eugene Scalia, who joined DeSantis at the Jacksonville event, echoed the governor's remarks, noting that the American Academy of Pediatrics has advocated for having students physically present in school. He said open schools would help the economy by allowing parents to return to work.
"Florida Election Supervisors Start Sending out Vote-By-Mail Ballots for August Primary" by Spectrum News' Mitch Perry – Florida voters who have requested a vote-by-mail ballot for the August 18 primary election should have one in their hands within the next week. Beginning today, supervisors of elections have a week to send out vote-by-mail ballots. In Pinellas County, that's more than 320,000 ballots going out the door – nearly half of all voters registered in the county. "Voters have really embraced voting by mail here in Pinellas County, and they really have for over a decade," said Supervisor of Elections Julie Marcus, who was recently appointed to lead the office following the retirement of longtime supervisor of elections Deborah Clark earlier this year. Under Clark's leadership, Pinellas has been a leader in pushing vote-by-mail (previously described as absentee) ballots. They already had more than 272,000 voters signed up to receive a vote-by-mail ballot going into the March 17 presidential primary election. However, after Marcus began sending out postcards encouraging voters to sign up for vote-by-mail in the past few months, there are now 320,000 registered voters expected to vote that way. An elections reform bill passed by the Legislature in 2019 requires supervisors of elections to mail out such ballots between 33 and 40 days before the election, an increase of five days from previous law. Also, the latest a voter can request a vote-by-mail ballot is now ten days before the election – previously, it was six days.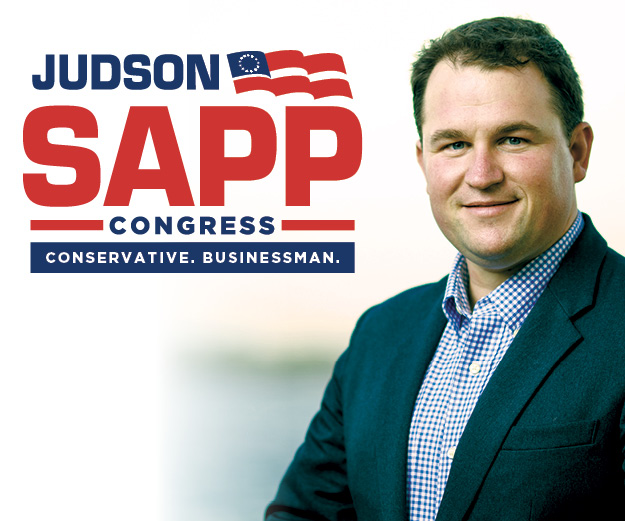 "Trump claims federal forces were 'all set to go into Seattle' when mayor ordered CHOP dismantled" by Fox News' Yael Halon – President Trump claimed in an exclusive interview with Fox News' Sean Hannity Thursday that the White House had notified Seattle Mayor Jenny Durkan that it would send federal forces to dismantle the infamous "CHOP"protest zone, but local police "went in before we got there." "We were going in, we were going in very soon," Trump said on "Hannity". "We let them know that and all of a sudden, they didn't want that. So they went in before we got there, but we were going in very shortly, very soon, and we would've taken the 'CHOP' … back very easily, but they went in, and frankly, the people just gave up. They were tired. They had it for a long period of time." Seattle police forcefully cleared out the "CHOP" area July 1 after weeks of protests that culminated in two fatal shootings, forcing the city's Democratic leadership to act after weeks of mounting scrutiny. Trump repeatedly offered to deploy the National Guard, vowing not to "let Seattle be occupied by anarchists" and threatening to "straighten it out" if local leaders didn't. After Durkan's repeated objections, Trump said he was prepared to take matters into his own hands.
"'Never Trump' movement returns for Act II, armed with President's own words and record" by CNN's Jeff Zeleny – The Never Trump movement failed four years ago. But a small band of Republicans still bucking their party are back with a new game plan for their second act: turning President Donald Trump's words and record against him. The most blistering voices in the campaign to defeat Trump are so far not coming from Democrats, but rather from Republicans — and, in some cases, former Republicans — who are delivering a dizzying stream of ads to needle the President and castigate his actions. Yet with polls showing about 9 out of 10 Republicans saying they support Trump, it's far from certain how many GOP voters are open to turning against the President. But this time, the Never Trump message isn't simply anti-Trump — it's explicitly trying to drive voters to Joe Biden. "He has done harm to the nation," Jack Spielman, a 33-year Army veteran and Michigan Republican who voted for Trump in 2016, told CNN. "Just as what happened with the Reagan Democrats, now it's the Republicans' turn to become Republican Democrats or Biden Republicans and return the favor. The nation needs us right now to get on a corrective course." Spielman is among those offering a testimonial in ads from Republican Voters Against Trump, which is one of the groups challenging the President. The Lincoln Project is another leading voice of the Never Trump movement, producing some of the most scorching spots ever to run against a sitting President. Both groups are pledging to spend several million and scrambling to raise more, but even a successful fundraising effort will yield only a fraction of what candidates are investing in the race.
"Supreme Court Signals Judiciary May Shape Balance of Power Between Congress and White House" by WSJ's Bryon Tau – The Supreme Court on Thursday handed down two major rulings on the powers, privileges and immunities of the presidency that will have lasting impact on how future disputes between the White House, Congress and prosecutors are handled. In both decisions, the courts rejected arguments from President Trump's lawyers and the Justice Department that a president has immunities and privileges that put him completely beyond the reach of authorities seeking his documents or testimony. In addition, the Supreme Court inserted the federal courts more fully in mediating disputes between Congress and the White House—putting some limits on what Congress can obtain from a president while also rejecting claims that a president can assert a sweeping privilege against turning over his records to Capitol Hill. In its decisions, the court "affirmed the fundamental principle that the president is not above the law—even the president's private business dealings are subject to the same standards of legal inquiry and investigation as any other U.S. citizen," said Mark Rozell, a professor at George Mason University who has studied executive power and the presidency. At odds in the two cases were disputes over Mr. Trump's financial records—sought by both Congress and prosecutors in New York City. The court rejected the notion advanced by Mr. Trump's lawyers that he had "absolute immunity" from having to turn over records to prosecutors in New York—with two of Mr. Trump's own appointees to the court, Neil Gorsuch and Brett Kavanaugh, ruling against him.
"NYC Black Lives Matter marches can continue despite large-event ban, de Blasio says" by New York Post – Mayor Bill de Blasio is permitting Black Lives Matter protesters to continue marching through city streets while canceling all large events through September. Speaking on CNN Thursday night, de Blasio said the demonstrators' calls for social justice were too important to stop after more than a month of demonstrations have not led to an outbreak of coronavirus cases. "This is a historic moment of change. We have to respect that but also say to people the kinds of gatherings we're used to, the parades, the fairs — we just can't have that while we're focusing on health right now," de Blasio told host Wolf Blitzer. The exception came as New York's rate of infections has remained consistent through the civil unrest over the Minneapolis police killing of George Floyd. A late-June study from the National Bureau of Economic Research found no evidence that coronavirus cases jumped in 315 cities in the weeks after the first protests. Researchers determined that protests may have been offset by an increase in social distancing among those who decided not to march. Researchers reasoned the protests may have been offset by an increase in social distancing among those who decided not to march.
"Trump implies he's ready to grant clemency to Roger Stone" by CNN's Kevin Liptak and Kaitlan Collins – President Donald Trump implied in a pair of interviews Thursday that he was ready to grant clemency to Roger Stone, his friend and ally who was convicted of, among other things, lying to Congress and is set to go to prison this month. Trump is widely expected to pardon or commute Stone's sentence, according to at least half a dozen sources close to the President. Asked by Fox News host Sean Hannity whether he's considered a pardon or commutation for Stone, Trump said during a phone interview, "I am always thinking." "You'll be watching like everyone else in this case," he said. In another interview, with radio host Howie Carr, Trump decried Stone's treatment at the hands of law enforcement and said he may grant his clemency plea. "He was framed. He was treated horrible. He was treated so badly," Trump said. Told Stone was "praying" for a pardon ahead of the day he is due to report to prison on July 14, Trump said Thursday, those prayers may be worthwhile. "If you say he's praying, his prayer may be answered," Trump said. "Let's see what happens." He said Stone is a "good person" and "a character." Stone was found guilty last fall of five counts of lying to Congress, one count of witness tampering and one count of obstructing a congressional committee proceeding. Among other things, he had misled Congress about his communications with Trump campaign officials in 2016, the jury unanimously decided.
"Fired Manhattan U.S. Attorney Says Barr Pressured Him to Resign Voluntarily" by WSJ's Rebecca Ballhaus and Sadie Gurman – Former Manhattan U.S. Attorney Geoffrey Berman, who was ousted last month by President Trump, told lawmakers that Attorney General William Barr repeatedly pressured him to step down voluntarily and warned him that being fired would hurt his career and future job prospects. In testimony Thursday during a closed-door hearing of the House Judiciary Committee, Mr. Berman described a tense meeting with Mr. Barr at the Pierre Hotel in New York, where he was called with little explanation, according to a copy of Mr. Berman's opening statement viewed by The Wall Street Journal. At that meeting, Mr. Barr first asked Mr. Berman to resign, according to the statement. "There were sandwiches on the table, but nobody ate," Mr. Berman wrote in his statement. Mr. Berman said he told Mr. Barr he wouldn't step down and asked if the attorney general was dissatisfied with his performance. "He said that he was not at all dissatisfied," Mr. Berman wrote, adding that Mr. Barr told him that the move was "solely prompted by [Securities and Exchange Commission chairman] Jay Clayton's desire to move back to New York and the administration's desire to keep him on the team."
"Stephen A. Smith, Mark Levin spar over DeSean Jackson's anti-Semitic posts, kneeling protests" by Fox News' Joseph A. Wulfsohn – Stephen A. Smith had a friendly conversation with Mark Levin on Wednesday after the ESPN host called into "The Mark Levin Show" to discuss the controversy surrounding the anti-Semitic posts made by Philadelphia Eagles wide receiver DeSean Jackson. Smith began by acknowledging that Levin had the right to be "incredibly upset" at Jackson, who posted quotes attributed to Nazi dictator Adolf Hitler and rhetoric from Louis Farrakhan, who has been labeled as anti-Semitic by numerous hate watchdogs. The ESPN host told Levin that the social media posts were "inappropriate" and that there was "no excuse" for them, though he did credit the NFL star for making an immediate apology and that he has "opened himself up" to be educated by the Jewish community. "In the 13 years that he's been in the National Football league, he's certainly never had something like this come up before, but it's still no excuse," Smith said. However, Smith took issue with Levin's call for Jackson to be "let go" by the Eagles, but Levin pushed back, calling Jackson's actions a "hard mistake." "I mean, you're praising Hitler?" Levin exclaimed. "To Jews… that is it." Smith then revealed to Levin that he had called Jackson when he found out about the Instagram posts and the first thing he told him was "What the hell are you doing?! Why would you do something like that?" He explained that Jackson claimed he was trying to "uplift Black folks."
"Trump loses battle on financial records, but Supreme Court ruling buys him time" by CNN's Ariane de Vogue, Devan Cole and Erica Orden – The Supreme Court on Thursday blocked House Democrats from accessing President Donald Trump's financial records, but ruled that the President is not immune from a subpoena for his financial documents from a New York prosecutor. The cases were sent back to lower courts for further review, all but ensuring that Trump's financial documents, which he has long sought to protect, will not be handed over before the November presidential election. Chief Justice John Roberts penned the 7-2 opinion in the New York prosecutor case, and was joined by Trump's two nominees, Justices Neil Gorsuch and Brett Kavanaugh. Justices Clarence Thomas and Samuel Alito filed dissenting opinions. "(W)e cannot conclude that absolute immunity is necessary or appropriate under Article II or the Supremacy Clause. Our dissenting colleagues agree," the chief wrote, noting that the court is unanimous that there is no absolute immunity. He added: "We reaffirm that principle today and hold that the President is neither absolutely immune from state criminal subpoenas seeking his private papers nor entitled to a heightened standard of need." Roberts also wrote the 7-2 opinion in the House case, and was joined again by Gorsuch and Kavanaugh, both of whom penned concurring opinions. In that case, Thomas and Alito also dissented.
"Trump Lawyer Michael Cohen Sent Back to Prison" by WSJ's Rebecca Ballhaus – Michael Cohen, President Trump's former lawyer, has been taken back into custody after a dispute with probation officers over terms of his home confinement that would bar him from publishing a book or engaging with the media while serving his sentence, a legal adviser of Mr. Cohen's said. Mr. Cohen was released to home confinement in May over coronavirus concerns. On Thursday he and his lawyer, Jeffrey Levine, went to the courthouse to sign papers for the home confinement and pick up his ankle bracelet, according to Lanny Davis, Mr. Cohen's legal adviser and former lawyer. When the two men arrived, Mr. Davis said, probation officers presented a list of eight terms Mr. Cohen would have to agree to as part of his home confinement. They included agreeing not to speak to any member of the media, not to tweet or post on social media and not to publish a book while serving out the remainder of his sentence, which is slated to end in May 2022. Mr. Cohen has said he started writing a book while serving time in an Otisville, N.Y., federal prison since May 2019. He told the probation officers he had already finished his book and didn't want to give up his right to publish it or to engage with reporters or on social media, Mr. Davis said. Mr. Cohen noted he had been able to interact with reporters while in prison.

President Donald Trump @realDonaldTrump– Economy and Jobs are growing MUCH faster than anyone (except me!) expected. Job growth is biggest in history. China Virus Mortality Rate is among the LOWEST of any country. Shaping up for a good third quarter, and a great next year! NASDAQ at new record high, 401k's way up!!!!

Adam Schiff @RepAdamSchiff –Trump welcomed Russia's election help in 2016. He tried to coerce Ukraine's help in 2019. And he begged China for it this year.
Requiring campaigns to disclose foreign offers of campaign assistance is common sense, even if not in the Senate.
Americans decide American elections.