Violent riots rage across America, but not in Florida
According to Gov. Ron DeSantis, and for the most part the statewide media, protests continue but do not have the violent emotions that fueled last weekend's riots. Things have calmed down quite a bit due to the significant police presence, or maybe the humidity wore them out.
"I appreciate all the hard work being done by our local officials, the Florida National Guard, the Florida Highway Patrol and our law enforcement to help ensure the safety of residents and visitors, as well as those who are engaging in peaceful First Amendment activity," said Governor DeSantis. "Over the past 24 hours, demonstrations have remained largely peaceful thanks to these collaborative efforts. We will remain vigilant and stand ready in the event something changes. Florida will not tolerate rioting, looting or violence. We encourage all residents and visitors to continue abiding by local curfews and directives and thank everyone for their cooperation."
take our poll - story continues below
Completing this poll grants you access to The Floridian updates free of charge. You may opt out at anytime. You also agree to this site's Privacy Policy and Terms of Use.
Oh, by the way, Gov. DeSantis extended the moratorium on evictions foreclosures through July 1st. READ MORE
ANTIFA and other anarchists really do exist, just tell House Democrats that
After House Democrats dismissed the growing bipartisan sentiment and believe that ANTIFA and radical groups like Black Lives Matters were inciting riots around the nation, Senator Marco Rubio confirmed what everyone (but Democrats) knew. READ MORE
RIOTS
Race riots bring out the worse in people, including politicians who like to invoke God, The Bible, even dear Lord Baby Jesus for political gain.
When President Trump stood in front of a church and held up The Bible, congressional Democrats took offense. Both Speaker Nancy Pelosi and vice president Joe Biden decided to get all biblical on America. READ MORE HERE and HERE
FLORIDA TRAIL
Iraqi War veteran, Mike Giallombardo, has announced that he scored the endorsement of Lee County Sheriff Carmine Marceno.
Congressional candidate state Rep. Byron Donalds (R) appeared on Fox News yesterday to address the race riots. Why not call on Donalds? Donalds denounced violence and looting. The hit will surely boost his campaign.
Visit The Floridian


"Trump: 'Forced to Seek Another State' To Host 2020 Republican National Convention" by The Floridian's Mona Salama – President Trump said the GOP is now "forced" to find a new state to host the 2020 Republican National Convention after North Carolina refused to "guarantee" full occupancies of the arena due to the coronavirus. "Had long planned to have the Republican National Convention in Charlotte, North Carolina, a place I love. Now, @NC_Governor Roy Cooper and his representatives refuse to guarantee that we can have use of the Spectrum Arena. Spend millions of dollars, have everybody arrive, and….then tell them they will not be able to gain entry," Trump wrote in a series of tweets Tuesday night. "Governor Cooper is still in Shelter-In-Place Mode, and not allowing us to occupy the arena as originally anticipated and promised. Would have showcased beautiful North Carolina to the World, and brought in hundreds of millions of dollars, and jobs, for the State," he continued, saying the party is "now forced to seek another State to host the 2020 Republican National Convention."In a letter to the Republican National Committee, Governor Cooper said the party should be "planning for a scaled-down convention with fewer people, social distancing and face coverings."
"Florida Sheriff Urges Residents to use Guns on Rioters" by The Floridian's Daniel Molina – In his speech, the President asserted that his "first and highest duty as President is to defend the great country and the American people," adding that "all Americans are rightly sickened and revolted by the brutal death of George Floyd." Saying that his "administration is fully committed that for George and his family, justice will be served," the President also commented on the string of riots that have erupted across the United States. In response to the riots, the President vowed to dispatch "thousands and thousands of heavily armed soldiers, military personnel, and law enforcement officers to stop the rioting, looting, vandalism, assaults, and the wanton destruction of property." As riots look to continue throughout the week across the United States, lawmakers and Sheriffs are gearing up for what's to come, and Sheriff Grady Judd had words for those looting that are now set on targeting residential neighborhoods. In speaking to the media today, he directed his words to "criminals" wanting to vandalize, saying that he would "tell them if you value your life, you probably shouldn't do that in Polk county."
"Trump guts Cuomo with devastating nursing home reminder" by The Floridian's Javier Manjarres – New York Governor Andrew Cuomo (D) took a jab at President Donald Trump for promising to mobilize the U.S. military to deal with the civil unrest, riots that have erupted over the past week since the death of George Floyd, saying that the president wanted to trivialize the death by making the situation into a "reality TV show of God and country." "The president wants to make it a reality TV show of God and country," Cuomo said in an interview with CNN's OutFront. "Call out the military and then I go to church and hold up a Bible. We understand who he's trying to appeal to and the base he's trying to rally with the military and believe of God and I hold the Bible, but that is not what is happening in this country today." Cuomo's slight against the president hadn't even dried yet before Trump delivered a body blow to the embattled New York governor when suggested that New York City needed to "call up the National Guard" to deal with the "lowlifes and losers" that were all-but burning down the city in a massive show of violent and destructive behavior.
"Trump Urges New York Governor To 'Call Up' National Guard Following Widespread Looting" by The Floridian's Mona Salama – President Trump on Tuesday turned up the pressure on New York to quell the violent protest, urging New York Governor Andrew Cuomo to "call up" the national guard to stop the "lowlifes and losers" following another night of widespread looting and rioting chaos. "NYC, CALL UP THE NATIONAL GUARD," Trump tweeted Tuesday morning. "The lowlifes and losers are ripping you apart. Act fast!" In an apparent jab at Gov. Cuomo's handling of nursing homes during the coronavirus pandemic, Trump added, "Don't make the same horrible and deadly mistake you made with the Nursing Homes!!!" Earlier, Trump called Monday a "bad day for the Cuomo Brothers," tweeting that Governor Cuomo "refuses to accept my offer of a dominating National Guard" while mocking his brother, Chris Cuomo, a CNN anchor as "Fredo" for having tumbling tv rating. Later in the day in another tweet, Trump mentioned the looting of Macy's flagship in Herald Square as another reason for his former home state to "bring in National Guard!" "Macy's at 34th Street, long the largest single department store anywhere in the world, & a point of pride in NYC, was devastated yesterday when hoodlums and thieves vandalized it, breaking almost all of its large panels of storefront glass," Trump tweeted. "What a shame. Bring in National Guard!"
"Pelosi in Citing Ecclesiastes Urges Trump to Be a 'Healer in Chief'" by The Floridian's Mona Salama – House Speaker Nancy Pelosi on Tuesday called on President Trump to be a "healer in chief and not a fanner of the flames" as violence erupts in mass protests across the nation for the past week. Speaking with reporters at a bill enrollment ceremony on Tuesday, Pelosi took out her bible and began reading from the book of Ecclesiastes. She then cited previous presidents statements who were also faced with a similar crisis, including former President George H.W. Bush, who urged unity following the Rodney King riots, and former President Obama, who called for healing following the death of Eric Garner during an arrest in 2014, as actions the president should be taking. "We would hope that the president of the United States would follow the lead of so many other presidents before him to be a healer in chief and not a fanner of the flames," Pelosi said. She criticized President Trump's visit to the historic St. John's Church in Washington, D.C., that was set on fire by rioters during Sunday protest and held up a Bible in front of the place of worship. According to reports, Trump ordered the military personnel to clear out the protesters in front of Lafayette Square Park in which the military forcibly cleared the protesters away from the White House using tear gas and riot shields.
"Wasserman Schultz Praises Nazi Headstone Removal at VA Cemeteries" by The Floridian's Daniel Molina – The VA announced today that it would be removing three prisoners of war headstones that feature Nazi paraphernalia. Two of the headstones are located at a VA cemetery in Texas, and the third headstone is located in Utah. Although the VA has not released when they will be removing the headstones, the Department of Veterans Affairs has committed to removing them. Florida Rep. Debbie Wasserman Schultz (D), who is arguable the most influential members of Florida's Democratic congressional caucus, released a statement on the move, thanking Robert Wilkie, the Department of Veterans Affairs Secretary for initiating "the process required to replace German POW headstones that bear offensive swastika symbols and Nazi inscriptions honoring Hitler in our VA National Cemeteries." On Twitter, she further praised the decision, arguing that "as we fight bigotry at all levels, it is satisfying to see the removal of graves depicting swastikas and praise of Hitler from VA cemeteries." She added that "no families of American soldiers who fought against hatred and intolerance should be confronted with that."
"Marco Rubio confirms anarchists fueling riots" by The Floridian's Daniel Molina – With numerous protests spreading across the country, lawmakers have grown contentious as one side of the aisle blames the riots, lootings and burning on ANTIFA agitators (Anarchists) and the other aisle is wary of making accusations. In turn, Florida Senator Marco Rubio (R) took to Twitter to voice his frustration over the riots that have swarmed the United States, noting instances that he finds strange during the protests. Sharing a tweet from Columbus Ohio Police, the Florida lawmaker noted that "police in Ohio found a bus near protests filled with bats, rocks & other weapons." He questioned whether this meant that there was still "'no evidence' of an organized effort to inject violence & anarchy into the protests." In a tele-press conference on Monday, Democratic lawmakers joined forces to speak on the importance of Republicans in the Senate to support the House's HEROES Act, but the threat of ANTIFA quickly became a discussing point. Florida Rep. Debbie Mucarsel-Powell (D) expressed that the protests included individuals that weren't present "to protest the death of George Floyd and to demand justice," mentioning that they were only there with the goal of "destroying private property."
"Biden: If Trump Opened The Bible 'He Would Have Learned Something'" by The Floridian's Mona Salama – Presumptive Democratic presidential nominee Joe Biden accused President Trump of abusing his power as commander in chief by instructing military personnel to clear the protesters outside the White House in order so he could "stage a photo op at a noble church." "When peaceful protestors are dispersed by the order of the President from the doorstep of the people's house, the White House — using tear gas and flash grenades — in order to stage a photo op at a noble church, we can be forgiven for believing that the president is more interested in power than in principle," Biden said in remarks from Philadelphia City Hall Tuesday morning. According to reports, Trump ordered the military personnel to clear out the protesters in front of Lafayette Square Park Monday night so he could visit the historic St. John's Church that was set on fire by rioters during Sunday protest. "The president held up the Bible at St. John's church yesterday," Biden said. "I just wished he'd open it once in a while instead of brandishing it. If he'd opened it he would have learned something. We're all called to love one another as we love ourselves. It's really hard work, but it's the work of America."
"DeSantis Extends Evictions and Foreclosures Moratorium" by The Floridian's Daniel Molina – Florida Governor Ron DeSantis (R) is receiving praise for extending the moratorium on foreclosures and evictions until July 1st. With the Governor's orders, evictions will be prevented from being processed. It was set to expire at 12:01 a.m. on Tuesday. Taking to Twitter to respond to the news, Helen Aguirre Ferré, the Communications Director for the Florida Governor commented that it's "the right thing to do." She added that the Governor "extended an Executive Order that provides temporary relief from mortgage foreclosure/evictions for Florida homeowners & tenants through July 1, 2020, because he believes it's the right thing to do given the harmful economic impact of COVID19." In addition, Florida Rep. Anna Eskamani (D) also praised the move, but she also voiced her disagreement at the timing of the move. In speaking to the Orlando Sentinel, the Florida lawmaker said that "Floridians need to be fully paid with their unemployment benefits before they're expected to make monthly payments like rent." She added that she has been "requesting an extension on this moratorium since April" and that she is "glad to see it happen, though the last-minute announcement caused unnecessary anxiety for those still waiting for unemployment benefits."
"Governor Ron DeSantis Reports Florida's Demonstrations Have Remained Peaceful" by Space Coast Daily – Governor Ron DeSantis reported Tuesday that demonstrations across the state of Florida have remained largely peaceful over the past 24 hours and no significant law enforcement or civilian injuries or deaths have been reported to the Florida Department of Law Enforcement. Additionally, FDLE has not received reports of widespread property damage, commercial or residential. "I appreciate all the hard work being done by our local officials, the Florida National Guard, the Florida Highway Patrol and our law enforcement to help ensure the safety of residents and visitors, as well as those who are engaging in peaceful First Amendment activity," said Governor DeSantis. "Over the past 24 hours, demonstrations have remained largely peaceful thanks to these collaborative efforts. We will remain vigilant and stand ready in the event something changes. Florida will not tolerate rioting, looting or violence. We encourage all residents and visitors to continue abiding by local curfews and directives and thank everyone for their cooperation."
"Florida climate change lawsuit not over yet" by Capitol News Service – A judge has dismissed a lawsuit filed by a group of Floridians aged 12 to 22 who are concerned about climate change, but the youth are appealing the ruling. The judge said the issue is political, but the plaintiffs say the politicians are violating their rights. Delaney Reynolds is one of eight young Floridians named in a lawsuit against the state seeking to force more action to combat climate change. "I want to be able to live in South Florida when I'm older. I want my kids and grandkids and others in future generations to be able to live here," said Reynolds, who lives in Miami. The suit is based on the premise that the right to a clean environment is part of the right to life, liberty and the pursuit of happiness. Attorneys representing the plaintiffs argue the state's energy policy is actively contributing to the demise of the environment. "Florida gets about less than three percent of their energy from renewables. So because it's so dominated from fossil fuels it results in very high levels of greenhouse gas emissions," said Andrea Rodgers Senior Attorney for Our Children's Trust. And plaintiffs like Reynolds have seen the effects first hand. "It didn't flood when I was younger and now it floods multiple times a year and that's only going to get worse if we don't do something about it," said Reynolds. However, Circuit Court Judge Kevin Carroll saw it differently and threw out the case before it could go to trial.
"Miami Police Shifts Strategy During Protests" by NBC Miami's Willard Shepard – Protesters were on the streets of Miami on Monday for almost six hours, and police say not a single person was taken into custody. On Sunday, marchers were out almost the same length of time. The only incident was a scuffle at the CVS store across from the American Airlines Arena between protesters and what they said were troublemakers trying to get inside the drug store. Police and the mayors of Miami and Miami-Dade all have commended the marchers for going into action. President Donald Trump Monday said he would send in federal troops if governors didn't handle the situation that has turned violent in some places. In Miami-Dade, Police Director Freddie Ramirez told commissioners that more than 100 federal agents who may have been used aren't needed and were told to head back to DC and north Florida by the Marshall in charge. Florida Governor Ron Desantis has already deployed 150 Florida National Guard troops to South Florida to aid police. The law Trump was calling on hasn't been used since the Rodney King Riots in LA three decades ago. Florida International University law professor and former Army helicopter pilot Eric Carpenter says he doesn't think the president can legally do it. "Under that statute, he doesn't have the authority to send the federal military into another state unless that state is in a state of ruin. Their government has to, in essence, completely collapse. Despite what Trump has been saying, I don't see that he has actually overstepped the law yet," Carpenter said.
"Florida educators want staggered school schedules amid virus" by Associated Press' Bobby Caina Calvan – Florida's largest association of educators called Tuesday for changing how schools operate in the era of the coronavirus — including staggering school schedules, suspending active-shooting drills and imposing social distancing rules on buses and campuses. The discussions come amid preparations for the state's 2.9 million public schoolchildren to return this fall after being shut out of classrooms nearly three months ago by the pandemic. In a 17-page document released Tuesday, the Florida Education Association called on the Department of Education to suspend standardized tests for students and key performance evaluations for teachers and schools — proposals that are sure to garner skepticism among adherents of accountability metrics. The plan also called on schools to test students for COVID-19, the disease caused by the virus, and put procedures in place to isolate infected students to prevent the virus from spreading across campus. The association suggested that some distance learning may be required to ease the strain on schools under pressure to keep staff and students healthy. "As we reopen our schools, let us be safe. Let us be healthy. Let us understand academic success," Fed Ingram, the president of the education group, said during a virtual press conference.
"AR-15 tweet by Florida lawmaker posed no threat, says top Republican" by Tampa Bay Times' Jim Turner – House Speaker Jose Oliva saw no "direct or preemptive threat" in the wording of a tweet by a Lake County lawmaker who used a photo of an AR-15 semi-automatic rifle to issue a warning to protesters. Oliva, R-Miami Lakes, also said he didn't think it was within his authority to take action on a complaint filed Monday by Rep. Cindy Polo, D-Miramar, after the tweet Sunday by Rep. Anthony Sabatini, R-Howey-in-the-Hills. "The rules governing the actions of members of the House are in place to maintain order and decorum consistent with the traditions of the House," Oliva wrote in a string of tweets Tuesday. "The rules do not and should not grant presiding officers the power to determine the wisdom of member's speech." Oliva added his stance is important to prevent potential abuse of power that could occur if members of the House majority were offended by views of the minority. "During my time presiding over the House there have been several occasions on which the public remarks of members have struck me as offensive," Oliva wrote. "On every occasion I have sought to isolate my personal view of an action or statement in order to preserve and protect members rights as duly elected representatives and citizens."
"Florida Supreme Court weighs reinstating death sentences" by News 4 Jax's Jim Saunders – After issuing a bombshell decision in January about the death penalty, the Florida Supreme Court on Tuesday heard arguments in two potentially far-reaching cases about whether that decision should lead to reinstating death sentences for two convicted murderers. Some justices appeared skeptical of arguments by lawyers in Attorney General Ashley Moody's office, who said the January ruling should lead to reinstating death sentences for Bessman Okafor, who was convicted in a 2012 murder in Orange County, and Michael James Jackson, who was convicted in two 2005 murders in Duval County. Both men were initially sentenced to death but had those sentences set aside because of a 2016 Supreme Court ruling that, in part, required unanimous jury recommendations before defendants could receive the death penalty. Okafor and Jackson have been awaiting new sentencing hearings in lower courts since 2017. The Supreme Court in the January decision reversed key parts of the 2016 ruling, including the requirement for unanimous jury recommendations in death cases. Seizing on that, Moody's office contends that Okafor and Jackson should not receive new sentencing hearings — and that their original death sentences should be reinstated. Okafor's sentence, for example, was vacated after the 2016 ruling because a jury had recommended by an 11-1 vote that he be executed for the murder of Alex Zaldivar during a home-invasion robbery. With the January Supreme Court decision doing away with the unanimous jury requirement, Assistant Attorney General Doris Meacham argued Tuesday that a court mandate about him receiving a new sentencing hearing is no longer valid.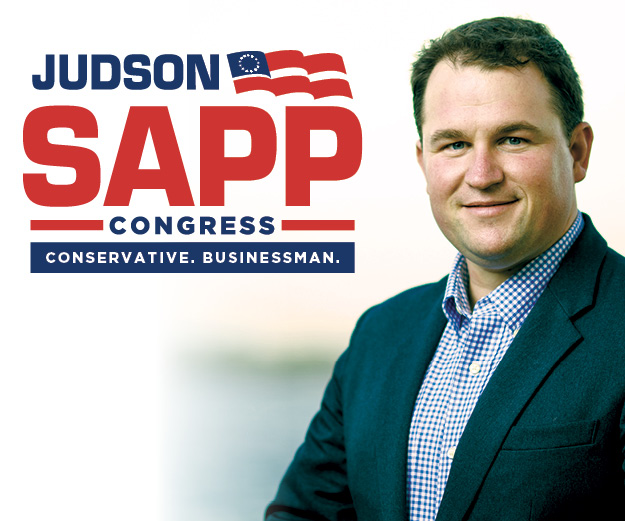 "Park Police defends actions clearing protesters near White House, says 'no tear gas was used'" by Fox News' Andrew O'Reilly – The United States Park Police denied using tear gas to clear away protesters in Washington D.C.'s Lafayette Park on Monday before President Trump's controversial visit to St. John's Church. In a statement released on Tuesday by the USPP, the law enforcement agency said "no tear gas was used" when clearing a large group of protestoes from the area. The USPP said they took the steps "to curtail the violence that was underway," pushing back against claims that the protest was entirely peaceful. "At approximately 6:33 pm, violent protestors on H Street NW began throwing projectiles including bricks, frozen water bottles and caustic liquids," the USPP said in a statement. "The protestors also climbed onto a historic building at the north end of Lafayette Park that was destroyed by arson days prior. Intelligence had revealed calls for violence against the police, and officers found caches of glass bottles, baseball bats and metal poles hidden along the street." Still, the Park Police acknowledged using smoke canisters and pepper balls on the protesters. "As many of the protestors became more combative, continued to throw projectiles, and attempted to grab officers' weapons, officers then employed the use of smoke canisters and pepper balls when protestors did scatter from the area," the statement said.
"Steve King loses primary after racist comments" by CNN's Alex Rogers – Nine-term Congressman Steve King of Iowa will lose his Republican primary race to state Sen. Randy Feenstra on Tuesday, CNN projected, after King's racist comments led to his ostracization in Washington and Feenstra mobilized conservative Republicans to his insurgent campaign."I called Randy Feenstra a little bit ago and conceded the race to him," King said in a video posted to Facebook early Wednesday morning. "And I pointed out that there's some powerful elements in the swamp that he's going to have an awfully hard time pushing back against them." The primary fight was an undeniable referendum on King — not on his conservatism, but on his effectiveness in office. His lack of power, far more than his specific words and history of remarks on race, became a central issue in this year's race, with opponents arguing that he is unable to represent their views in the House or to the administration. King, an anti-immigration hardliner, had a well-documented history of controversial statements during his nine terms in office. But only after a New York Times interview in January 2019, in which the congressman questioned how "white nationalist, white supremacist, Western civilization" became offensive, did House Republican leaders rebuke him by stripping him of his committee assignments. Last June, the Trump administration barred him from Air Force One when the President visited his state.
"Senate Votes to Confirm Stimulus Fund Watchdog" by WSJ's Paul Kiernan – The Senate confirmed a White House lawyer tapped by President Trump to oversee hundreds of billions of dollars of aid aimed at helping the economy recover from the coronavirus pandemic. Senators voted 51-40 on Tuesday to confirm Brian D. Miller, a special assistant to the president and senior associate counsel in the White House, as special inspector general for pandemic recovery. The post was created at the insistence of Democrats to supervise the Treasury Department's use of $500 billion in stimulus funds, of which $454 billion is earmarked to support Federal Reserve lending to companies and state and local governments. The rest is to help airlines, air cargo companies and businesses deemed essential to national security. Only one Democrat, Sen. Doug Jones of Alabama, voted in favor of Mr. Miller's nomination, with others expressing concern that his role in the White House could compromise his independence. "Now that he has been confirmed … Mr. Miller must show Congress and the American people that he is capable of acting independently from the administration," Sen. Sherrod Brown (D., Ohio) said in a statement. In a hearing before the Senate Banking Committee last month, Mr. Miller vowed that, if confirmed, he would conduct audits and investigations impartially and suggested he might ignore Mr. Trump's expressed desire to supervise the inspector general's work.
"George W. Bush speaks out on George Floyd, racism: 'It is time for America to examine our tragic failures'" by Fox News' Andrew O'Reilly – Former President George W. Bush on Wednesday broke his silence on the death of George Floyd, saying that he was "anguished" by the incident and calling "for America to examine our tragic failures" when it comes to racial injustice. "We have resisted the urge to speak out, because this is not the time for us to lecture," Bush said in a statement. "It is time for us to listen. It is time for America to examine our tragic failures – and as we do, we will also see some of our redeeming strengths." He added: "This tragedy — in a long series of similar tragedies — raises a long overdue question: How do we end systemic racism in our society? The only way to see ourselves in a true light is to listen to the voices of so many who are hurting and grieving. Those who set out to silence those voices do not understand the meaning of America — or how it becomes a better place." Floyd, an unarmed African-American man, died in police custody May 25 after former Minneapolis Police officer Derek Chauvin pinned him on the ground and kneeled on his neck for more than eight minutes in a moment caught on cellphone video. Chauvin, who was fired from the force along with three other officers involved in the incident, was charged late last week with third-degree murder and second-degree manslaughter. He also was accused of ignoring another officer who expressed concerns about Floyd. On Monday, the Hennepin County Medical Examiner's Office classified Floyd's death as a homicide, saying his heart stopped as police restrained him and compressed his neck.
"1,600 active-duty troops sent to Washington area after some governors turn down request for National Guard" by CNN's Ryan Nobles, Barbara Starr and Ryan Browne – The Pentagon moved about 1,600 active-duty troops to the Washington area as the military is playing an increasing role in responding to protests in the nation's capital. Pentagon chief spokesman Johnathan Hoffman said in a statement that the troops were sent from Fort Bragg in North Carolina and Fort Drum in New York. No active-duty forces have been deployed in Washington to respond to the protests, which have gone on for five consecutive nights in response to the death of George Floyd, a 46-year-old black man, in the custody of Minneapolis police officers.
"Active duty elements are postured on military bases in the National Capitol Region but are not in Washington, D.C.," Hoffman said in a statement. "They are on heightened alert status but remain under Title X authority and are not participating in defense support to civil authority operations." The announcement came after Democratic governors in Virginia, New York, Pennsylvania and Delaware turned down requests from Defense Secretary Mark Esper to offer National Guard troops to help with security in Washington, DC. Approximately 3,600 National Guard troops — 1,300 from Washington and 2,300 from other states — are currently in the capital, with 1,300 more guardsmen expected to arrive in the coming days, a US defense official told CNN. In some instances, the Defense Department was counting on troop support from those states before the governors intervened.
"A Relative Calm as U.S. Cities Undergo Curfews" by WSJ's Eliza Collins, Joe Barrett, Akane Otani and Douglas Belkin – As darkness fell and curfews hit across the eastern U.S. Tuesday evening, cities were reporting a day mostly of calm, though it was hard to know if the mood would hold or give way to violence as in recent nights. By Tuesday afternoon, thousands of peaceful demonstrators had gathered in New York, Los Angeles, Philadelphia, Chicago, Milwaukee and the Washington, D.C., region, protesting the killing of George Floyd in police custody, which was captured in a video that circulated widely last week. In New York, a protest in Union Square ran past the 8 p.m. curfew established for the city but without reports of violence or problems, according to one police officer. A few minutes later, a group of more than a dozen people appearing to be in their teens and 20s attempted to break into a Foot Locker but quickly dispersed when a police van arrived. In Washington, a late afternoon march wended its way from Lafayette Square near the White House for more than a mile through the capital, eventually heading for the Lincoln Memorial. The protesters drifted away without any obvious incidents about 15 minutes before the city's 7 p.m. curfew arrived. About a thousand people gathered outside the White House to peacefully protest Tuesday, remaining past the curfew. Law enforcement personnel monitored the protesters' movements but did not intervene, and there were no visible acts of violence as of 9:45 p.m.
"Primaries return amid coronavirus and unrest after George Floyd death" by Fox News' Paul Steinhauser – Amid the coronavirus pandemic and with some cities nationwide under curfews in the wake of protests following the death of George Floyd, eight states and the District of Columbia are holding primaries on Tuesday. In what's being dubbed a second Super Tuesday, three states — Montana, New Mexico and South Dakota — as well as Washington, D.C., are holding regularly scheduled contests. They're being joined by four states — Indiana, Maryland, Pennsylvania and Rhode Island — that postponed their primaries earlier this year after the coronavirus pandemic shut down much of the nation. Nearly all states holding primaries scheduled for late March, April and May — worried about health concerns over in-person voting — delayed their contests or transformed them into nearly entirely balloting by mail. Iowa, which kicks off the presidential nominating calendar with its caucuses, is also holding a primary for down-ballot races. Even though President Trump has repeatedly railed against moves by states to expand voting by mail amid the pandemic, many of them are doing just that. Pennsylvania, Indiana and Maryland have increased the use of mail-in ballots to avoid any overflows of people gathering in close quarters at polling stations during Tuesday's contests. And Montana's secretary of state worked with each of the state's counties to provide for an election nearly entirely by mail. In Pennsylvania, Gov. Tom Wolf on Monday extended by a week the deadline for voters in six counties for absentee or mail-in ballots.
"Air Force commander calls George Floyd's death 'a national tragedy'" by CNN's Zachary Cohen, Barbara Starr and Ryan Browne – The chief of staff of the US Air Force, Gen. David Goldfein, sent a memo to commanders late Monday calling the death of George Floyd a "national tragedy" and voicing support for the service's top enlistee, Chief Master Sgt. Kaleth Wright, after he made a passionate plea for justice, vowing to do more to fix racial inequality among the ranks, according to a copy of the message obtained by CNN. In his memo, which he asked commanders to distribute widely, Goldfein also announced that he and Air Force Secretary Barbara Barrett have directed the service's inspector general "to do an independent review of our legal system, racial injustice, and opportunities for advancement." Floyd, a 46-year-old black man, died in the custody of Minneapolis police after a video showed him pleading for air as an officer knelt on his neck. His death has sparked protests and unrest across the nation as demonstrators demand police reform and justice served to Floyd's arresting officers. "The death of George Floyd is a national tragedy. Every American should be outraged that the conduct exhibited by police in Minneapolis can still happen in 2020. We all wish it were not possible for racism to occur in America, a country founded on the sacred ideal that 'all men (and women) are created equal' and have the 'unalienable rights, that among these are life, liberty and the pursuit of happiness.' But it does, and we are at a moment where we must confront what is," Goldfein wrote.
"Tech Group Files Lawsuit Against President's Social-Media Executive Order" by WSJ's John D. McKinnon – A group that promotes online rights filed a lawsuit challenging President Trump's executive order targeting social-media companies, contending it violates First Amendment rights of the firms and their users. The suit, filed by the Center for Democracy and Technology on Tuesday in federal district court in Washington, D.C., seeks to have the order invalidated. Supported by foundations, corporations and individuals, the group says last week's order "seeks to curtail and chill the constitutionally protected speech of all online platforms and individuals." The suit says the order also was "plainly retaliatory" against Twitter Inc. Mr. Trump signed the executive order on Thursday after Twitter two days earlier had moved for the first time to apply a fact-checking notice to his tweets on the subject of voter fraud. The White House referred questions to the Justice Department, which declined to comment. Legal challenges to the executive order had been expected. Some legal experts expect further lawsuits, particularly if federal agencies begin to implement the president's order. But even some critics of Mr. Trump said privately last week that the order—which administration lawyers worked on for months—was carefully crafted and could prove hard to block.

President Donald Trump @realDonaldTrump–Our highest respect to the family of David Dorn, a Great Police Captain from St. Louis, who was viciously shot and killed by despicable looters last night. We honor our police officers, perhaps more than ever before. Thank you!

Andrew Cuomo @NYGovCuomo – There are those who want to intentionally blur the lines between peaceful, legitimate protesters and looters.
The president is among them.
They want you to watch the videos of the looting — not the video of Mr. Floyd being murdered.
Don't fall for it

Rep. Carlos G Smith @CarlosGSmith – So very proud to see Orlando coming together in peaceful solidarity against police brutality and callous disregard for black lives. Please no tear gas tonight,
Commissioner Nikki Fried @NikkiFriedFL – FARMERS: Make sure to apply for the Coronavirus Food Assistance Program — this direct support from the @USDA is available for producers impacted by #COVID19.
Marco Rubio @marcorubio -All across America authorities & protest organizers are saying extremists are taking advantage of demonstrations to instigate violence We should be focused on justice for Mr. Floyd & addressing the broader issue of racial equality And we must stop these extremists immediately
Debbie Wasserman Schultz @DWStweets -As we fight bigotry at all levels, it is satisfying to see the removal of graves depicting swastikas and praise of Hitler from VA cemeteries. No families of American soldiers who fought against hatred and intolerance should be confronted with that.
Jimmy Patronis @JimmyPatronis -We are closely monitoring Tropical Storm Cristobal as it is forecasted to move into the Gulf of Mexico this weekend. I encourage all Floridians to monitor weather reports & prepare now by visiting
US Rep Kathy Castor @USRepKCastor -Transparency and accountability are vital to protecting Floridians and combating #COVID19. At today's @EnergyCommerce hearing, I asked bipartisan governors about national coordination for COVID-19 testing.