COVER UP FLORIDA!
With over 18,000 new cases of COVID-19 being reported this past weekend across the state of Florida, media outlets and Democrats are all-but calling Gov. Ron DeSantis re-opening as apocalyptic. DeSantis is showing no signs that he will call for another shutdown. President Trump has stated that he will not shut the country down again READ MORE 
Yes, the cases are up because ignorant people refuse to cover up and social-distance, but fewer people are landing in the ICU and dying from the virus.
take our poll - story continues below
Completing this poll grants you access to The Floridian updates free of charge. You may opt out at anytime. You also agree to this site's Privacy Policy and Terms of Use.
"Just wear the damn mask," asserted State Rep. Shevrin Jones (D)
 Jared Moskowitz, Director of the Florida Division of Emergency Management has been pressing Floridians to wear a mask and social distance, but unfortunately, many conspiratorial nutjobs refuse to because they claim they don't have to, and that mandatory cover-ups infringe upon their rights.
For those nutjobs out there who don't give a rats ass about their health, let alone the health of others, take the advice of surgeon general.
 "Some feel face coverings infringe on their freedom of choice — but if more wear them, we'll have MORE freedom to go out."– U.S. Surgeon General Jerome Adams
Exactly.
COVID CARE
Gov. DeSantis just announced that $250 million of federal aid is going to help Floridians pay their rent and mortgage because of the coronavirus pandemic.
"Many families across our state have been negatively impacted by COVID-19 through no fault of their own," said Governor DeSantis. "This initiative strives to provide financial assistance through multiple affordable housing programs to ensure these Floridians receive the support they need during this difficult time."
State Senator Debbie Mayfield (R) pens op-ed that nudges DeSantis to sign her Clean Waterways Act, a bill that tackles the toxic blue-green algae problem Florida is facing READ MORE
FLORIDA'S TRAIL
Everyone knows that the Broward Republican Executive Committee (BREC) is useless and "ineffectual," not to mention being an embarrassment to DeSantis and the state GOP. Now it appears that there could be a partial changing of the guard as Republican activists filed to run for two key positions within the group. READ MORE
The Florida Family Action group has endorsed Gavin Rollins for Congress in CD 3.
THE FLAG 
"Real Patriots DO NOT burn the flag.
Real Patriots DO NOT kneel and cower down to the mob.
Real Americans stand tall and salute the colors that have draped the coffins of millions of U.S. servicemen who have made the ultimate sacrifice so that we can have the opportunity to live a prosperous life that is filled with our God-given freedoms and liberties." Do you agree? READ MORE
Visit The Floridian


Rick Scott @SenRickScott –Yesterday I visited with local law enforcement in Southwest Florida to check in and thank them for their hard work protecting Florida's communities.  The radical Left's push to defund the police is dangerous and harmful to our communities.
Rep. Debbie Mucarsel-Powell @RepDMP –Monroe County now has 8 new cases of #DengueFever, a mosquito-borne disease with severe flu-like symptoms. Protect yourself by wearing long-sleeves, eliminating standing water, and checking tarps on boats/equipment.
Rep. Debbie Wasserman Schultz @RepDWStweets – When the Vice President refuses to visit your state because of COVID, it may be time for the governor to do something about it.
RepRossSpano @RepRossSpano –There is a way to balance the precautions and the safety needs of the people of Florida and also the need to get our economy going again. Protecting jobs, bringing jobs back equals saving livelihoods and we can do both of these things.
Rep. Ted Deutch @RepTedDeutch –This is shocking if true & no doubt devastating to families of brave Americans who lost their lives in Afghanistan. We know Russia continues to undermine our domestic & foreign policy, but orchestrating attacks on US & NATO troops is significant escalation
Rep. Stephanie Murphy @RepStephMurphy-There were strong earthquakes off the southern coast of Puerto Rico this morning, with tremors felt around the island. As always, I'm thinking about our fellow American citizens, who have been affected by earthquakes since December. Hope everyone is safe and sound.


"Fran Flynn stands with Trump, defends US flag against Progressives" by The Floridian's Javier Manjarres – Businesswoman and Republican candidate for Congress in Florida's 22nd district, Fran Flynn, has released a campaign video questioning the patriotism of the extremists and anarchists that have recently been vandalizing, terrorizing, and holding hostage American cities after George Floyd died at the hands of Minneapolis police. A staunch supporter of President Donald Trump, Flynn repeated the president's use of the term "mob" to describe anarchists that desecrate public and private property, and who burn the flag. Real Patriots DO NOT burn the flag. Real Patriots DO NOT kneel and cower down to the mob," said Flynn The self-styled 'Constitutional Conservative" Flynn, who is vying to defeat incumbent Democrat Ted Deutch, dishes out a healthy dose of red meat to Trump-supporting Conservative Republicans, who have shown their disdain against those who have reverted to kneeling before the American flag, and those who burn it. The video checks off all of the boxes. "Our Flag continues to stand as a symbol of liberty, freedom and prosperity for millions of Americans who salute her in respect and appreciation for the strength and exceptionalism it projects."
"Broward activists, GOP donor look to flip embattled local party" by The Floridian's Javier Manjarres – The embattled and laughing stock of the Republican Party of Florida, the Broward Republican Executive Committee (BREC), which continues to embarrass Gov. Ron DeSantis and Republicans statewide by supporting Democrats to elected office, and allegedly doing some really shady stuff for personal benefit. RPOF Chairman Joe Gruters will one day have to answer why he has supported the antics of the local GOP and protected some of the pariahs that have plagued the state party. Trump activists and Broward Republicans, Bob Sutton, Ben Bennett, and Andrew Brett, have all filed to run for the unpaid position of state committeeman. Celeste Ellich, another long-time activist, is running for the state committeewoman position. All four of these individuals attended a pro-Police rally in Coral Springs, Florida this past weekend, and who have the support of Conservative Republican activists in the county, are campaigning to bring change to the embattled BREC board. Brett, a member of "Americans for Trump," a pro-President Trump group run by Attorney Scott Newmark, has been very vocal about individuals "raccoon" hair individuals within BREC he feels do not represent Republicans in the county.
"States follow EPA's lead on regulating PFAS with sound science, common sense." By The Floridian's Javier Manjarres – When it comes to environmental regulation, legislators and administrators need to rely on data-driven, scientific evidence. Government, or the EPA, has an important role to play in creating environmental regulations to ensure a cleaner, healthier society. When drafting regulations, government needs to weigh all the evidence available, and to not give into rash action—rather, scientific data should inform all decisions so that government regulates where it should, and does not regulate where it should not. Take for example, the case of Per- and polyfluoroalkyl substances (PFAS) in the United States. Don't let the complicated-sounding name fool you, PFAS are actually quite common in the United States, and present in many consumer materials and daily cleaners around the household. PFAS are regularly used because of their resistance to heat, water, and oil, helping to preserve many materials. Take for example, the case of Per- and polyfluoroalkyl substances (PFAS) in the United States. Don't let the complicated-sounding name fool you, PFAS are actually quite common in the United States, and present in many consumer materials and daily cleaners around the household. PFAS are regularly used because of their resistance to heat, water, and oil, helping to preserve many materials.
"Askar Vows "to Fight Back" Against Anti-American Sentiment" by The Floridian's Daniel Molina – In the race to replace Florida Rep. Francis Rooney (R) amid his retirement for holding office, Republican Casey Askar is looking to propel himself to greater heights as he's just released a new campaign advertisement titled "It's Time to Fight Back," possibly cementing as one of the frontrunners in Florida's 19thcongressional district's Republican primary race. Detailing his history of military service and calling for an end to what he believes is the violence and attacks on symbols of Christian faith and American history, Askar expresses in the video that "my family came to America to have the freedom to pursue our values: faith, family, and community." Askar adds that he "joined the Marines when I turned 18 to protect these values and give back to this country that offered me so much." Moreover, he cites what he sees are troubling times for those values, mentioning that "our country and our values are under attack." Askar notes that "left-wing anarchists are tearing down statues of our Founders, setting churches on fire, and inciting violence all voer this great nation." In turn, "it's time that we fight back, and that's what I intend to do when I'm elected to Congress."
"Scott Slams 'Do Nothing Democrats' in Senate" by The Floridian's Daniel Molina – Florida Senator Rick Scott (R) joined Guy Benson on Fox News Radio to discuss his disappointment with Democrats regarding a police reform bill, arguing that they are putting politics above helping the American people to create positive change for society. This comes after Senate Democrats rejected the legislation South Carolina Senator Tim Scott (R) introduced with Senator Richard J. Durbin (D), the second-ranking Democratic leader, calling the legislation a "token, half-hearted approach." Scott, the former Florida Governor slammed Democrats, saying that "they're all talk and no action." Adding that "they want to have talking points for a campaign," noting that "every time they brought up something, we dealt with that. And we told them that we would have an open amendment process" but that ultimately Democrats "didn't want to get anything done." When Senator Tim Scott unveiled the bill during a news conference, he expressed that "too often we're having a discussion in this nation about are you supporting the law enforcement community or are you supporting communities of color," adding that "this is a false binary choice." In trying to combat this "false binary," the Florida lawmaker argues that Democrats have not tried to work in a bipartisan manner, noting that "they do nothing to get anything done."
"Trump: Media giving Biden pass on "mortifyingly stupid" COVID remark" by The Floridian's Javier Manjarres – The "mainstream media" or the "FAKE NEWS" media as President Donald Trump like to call them, continues to run cover and refuse to report many of the troubling gaffes that vice president Joe Biden continues to make. In a tweet, President Trump stated the obvious. "If I ever said something so mortifyingly stupid, the Fake News Media would come down on me with a vengeance," tweeted Trump "This is beyond a normal mistake. Why isn't the media reporting it?" Trump is referring to Biden's misstep in saying that 120 million Americans have died as a result of being infected with the COVID-19 virus. There have only been 122,000 virus-related deaths in the U.S. "People don't have a job, people don't know where to go, they don't know what to do," Biden said. "Now we have over 120 million dead from COVID." Biden's latest gaffe fuels the narrative that he is not in the right state of mind to run the country. Trump has been beating the mental instability drum for some time, but so have Democrats.
"Trump "will NOT" shut down US economy due to COVID-19 surge" by The Floridian's Javier Manjarres – With the COVID-19 virus continuing to spike across the country, especially in states like Arizona, Texas, and Florida, Democrats have been calling for governors to either shut down or pause the reopening process in their respective states. President Trump is also being blamed for the spike (Of course) in cases, but as the infection rate climbs, the president has just announced that he "will NOT" shut down the U.S economy again. "Coronavirus deaths are way down," tweeted President Trump "Mortality rate is one of the lowest in the World. Our Economy is roaring back and will NOT be shut down. "Embers" or flare ups will be put out, as necessary!"
"Judge tosses out effort to require Florida's county elections officials to pay for mail-in ballot postage" by News Service of Florida's Dara Kam – Laying the groundwork for an upcoming trial in a case seeking to expand the state's vote-by-mail procedures, a federal judge on Friday tossed out an effort by left-leaning groups to require county elections officials to pay for postage for mail-in ballots. U.S. District Judge Robert Hinkle held a status conference in preparation for a July 20 trial in the case, which is a consolidation of legal challenges focused largely on the state's mail-in ballot processes. The trial is expected to last at least 10 days and will come a little more than three months before the November elections. In one of the lawsuits, the organization Priorities USA and other plaintiffs have urged the judge to extend a deadline for mail-in ballots to be returned and require free postage for the ballots. They're also challenging a provision in Florida law restricting paid workers from collecting mail-in ballots. Earlier this week, Hinkle rejected the plaintiffs' argument that requiring voters to pick up the tab for stamps amounts to an unconstitutional "poll tax," saying the cost for postage was no different than the price voters have to pay to take public transportation to cast their ballots in person.
"Miami and Fort Lauderdale beaches closing for Fourth of July amid coronavirus concerns" by CNN's Kelly McCleary, Melissa Alonso and Susannah Cullinane – Beaches in Miami, Fort Lauderdale and Palm Beach, popular with residents and tourists, will be closed Fourth of July weekend as officials keep a cautious eye on the rapidly rising number of new coronavirus cases in Florida. Miami-Dade County Mayor Carlos Gimenez says all beaches and parks in the county will close from Friday, July 3, through Tuesday, July 7. He warned the closure could be extended if conditions don't improve and people don't follow rules designed to curb the spread of the coronavirus. "As we continue to see more COVID-19 positive test results among young adults and rising hospitalizations, I have decided that the only prudent thing to do to tamp down this recent uptick is to crack down on recreational activities that put our overall community at higher risk," Gimenez said in a news release Friday. Broward County cities will follow Miami-Dade County's example to close beaches ahead of July 4, the city of Fort Lauderdale said in a tweet. Beaches in Broward County will be closed from July 3 through July 5, according to the tweet. Several mayors from Broward's coastal cities held a news conference Sunday to discuss the measure. Fort Lauderdale Mayor Dean Trantalis confirmed beaches would be closed from July 3 through July 5.
"Pence cancels campaign events in Florida and Arizona as coronavirus cases spike" by USA Today's Nicolas Wu – Vice President Mike Pence has canceled campaign events in Florida and Arizona as coronavirus cases spike in those states. A spokesperson for President Donald Trump's campaign confirmed to USA TODAY the events, which included stops as part of Pence's "Faith in America" tour, were canceled "out of an abundance of caution" as cases climb in Florida and Arizona. A spokesperson for the Vice President said Pence would still travel to Texas, Arizona, and Florida this week to meet with governors. On Tuesday, Pence was scheduled to give remarks at a "Faith in America" event in Tucson and to meet with Gov. Doug Ducey about the COVID-19 response. Pence had planned to travel to Florida on July 2 for a bus tour, meeting with Gov. Ron DeSantis about coronavirus, and to deliver remarks both at a "Faith in America" event in Sarasota and after touring Oakley Transport Inc. in Lake Wales. The two states have seen record numbers of cases as the nation experiences spikes in several states. The United States reported a second day of record cases Saturday.
"Sun Sentinel endorsements for August 2020 primary election, all in one place" by Sun Sentinel's Editorial Board – Here is the running list of the Sun Sentinel Editorial Board's endorsements for the 47 local elections on the Aug. 19 primary ballot in Broward and southern Palm Beach counties. Simply click on the highlighted name to read our take. (We are filling this out as we go. We hope to have completed most every race by the time voters have received their mail-in ballots.) Where you live determines what races will appear on your ballot. We have placed the races in the order in which they will appear. Note: Democrats will not see a race on the ballot for U.S. House, District 22, because incumbent Rep. Ted Deutch did not draw a primary challenger. He does, however, face a Republican challenger in November.
In making these endorsements, we research the candidates, talk to people who know them and consider their answers on our questionnaire. We try to jointly interview the candidates in a race, which helps us assess their knowledge and temperament. Because we are doing these interviews via video calls this year, you can watch the recordings. You can also read their questionnaires. Both are linked on the pages below.
"Endorsement: For Broward State Attorney, vote for change and stability — vote for Sarahnell Murphy" by Sun Sentinel's Editorial Board – On Aug. 18, Broward Democrats will likely pick the county's first new State Attorney in 44 years. After winning election to this office 11 consecutive times, Mike Satz is retiring at age 77. A Republican will compete on the Nov. 3 ballot, but with Broward being nearly as Democratic as the Vatican is Catholic, the Democrat will be the overwhelming favorite. When last he ran four years ago, Satz narrowly won re-election in a primary that saw just 164,152 Democrats cast a ballot. This year, a likely similar number of voters will choose from among eight candidates. That means a sliver of Broward's 2 million residents will choose the county's next State Attorney. If you are among that small number, make sure you elect a State Attorney who can protect us from criminals, balance the demands of competing constituencies, manage a $40 million enterprise, and keep 560 underpaid employees happy and productive. And make sure this person — who gets paid $169,554 a year — has the management experience to ensure the office enforces the law fairly and impartially, the courage to advance smart justice reforms proactively and publicly, and the fortitude to forego political pressures and favors for friends. Finally, elect someone who is upstanding. Satz – whatever your opinion of his four-decade reign – has never stained the office with personal misconduct.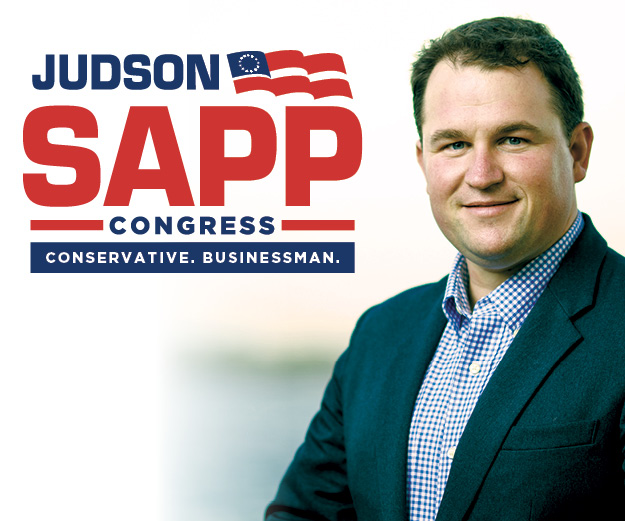 "GOP senator claims China is using coronavirus pandemic to make power grabs in Asia" by Fox News' Andrew O'Reilly – Sen. Tom Cotton, R-Ark., accused China on Sunday of using the coronavirus pandemic as a cover to make power grabs in contested regions along its borders. Referring to recent actions Beijing has taken in the South China Sea and in the Himalayas along its border with India, Cotton said that with the world's attention focused on the global public crisis, China has been busy making territorial grabs. "The Chinese Communist Party is certainly using the pandemic to try to assert claims and take very aggressive action against almost all of its neighbors," Cotton said on "Sunday Morning Futures." "China has essentially invaded India, an ally of ours, and they've killed 20 Indian soldiers." He added: "Mainland China is in the South China Sea. They've taken aggressive action against our partners, countries like the Philippines, Malaysia, Vietnam. They've repeatedly invaded the airspace in recent weeks of Taiwan. And just this past week, they've taken aggressive action against Japan, the East China Sea." Satellite images released this week by Maxar, a Colorado-based satellite imagery company, show new construction activity along the Galwan River Valley along the border between China and India, even as diplomats from both countries said military commanders had agreed to disengage from a standoff there.
"Supreme Court rules asylum seeker cannot challenge removal" by CNN's Ariane de Vogue and Priscilla Alvarez – In a win for the Department of Homeland Security, the Supreme Court said Thursday that a Sri Lankan farmer who lost his bid for asylum in the United States after immigration officials ordered his removal could not challenge that decision in federal court. The ruling will keep courthouse doors closed to asylum seekers in expedited removal processes who say they cannot return home because they have a credible fear of torture or even death. The ruling is a win for the Trump administration, which has attempted to dramatically limit who's eligible for asylum in the US, though it likely won't have an immediate impact since the vast majority of asylum seekers are currently barred from entering the country following new coronavirus border restrictions. Seven justices sided with the government in the case, but only five — all conservatives — signed onto the majority opinion penned by Justice Samuel Alito.
Alito said that the petitioner in the case, Vijayakumar Thuraissigiam, "does not want 'simple release' but, ultimately, the opportunity to remain lawfully in the United States." Additional court challenges could also gum up the immigration system, Alito said. "If courts must review credible-fear claims that in the eyes of immigration officials and an immigration judge do not meet the low bar for such claims," he wrote, "expedited removal would augment the burdens on that system."
"Trump Nominates New Federal Election Committee Commissioner" by WSJ's Alex Leary – President Trump nominated a new member to the Federal Election Commission as a current member resigned on Friday, denying the panel a quorum. Mr. Trump nominated Allen Dickerson, currently legal director of the Institute for Free Speech, an Alexandria, Va.-based advocacy group that has fought against some campaign-finance restrictions and backed the landmark Citizens United case. On Friday, Commissioner Caroline Hunter, a Republican appointee, announced she was resigning, saying "the FEC would benefit greatly from new faces and fresh perspectives." The six-member panel, which by law is supposed to have three members from each of the two major parties, already had two vacancies before Ms. Hunter's resignation. As four members are required for a quorum, her departure leaves it unable to police campaign-finance law. Mr. Dickerson can't take a seat on the commission until his nomination is approved by the Senate.
"Trump says intel doesn't back up report on Russian bounties against US troops" by Fox News' Edmund DeMarche – President Trump late Sunday said U.S. intelligence could not confirm an explosive story that Russian military officials offered bounties to militants linked to the Taliban to kill U.S. troops in Afghanistan. The New York Times, citing unnamed officials, reported Friday that it is believed that some "Islamist militants" or "criminal elements" collected payouts. The report pointed out that 20 Americans were killed there in 2019. It was not clear if any of those deaths were the result of a bounty. "Intel just reported to me that they did not find this info credible, and therefore did not report it to me or @VP. Possibly another fabricated Russia Hoax, maybe by the Fake News @NYTimesbnooks, wanting to make Republicans look bad." TASS, the state news agency, reported that the Russian Foreign Ministry called the reports "information fakes." A Taliban spokesman also denied any truth to the report. Thomas Joscelyn, a senior fellow at the Foundation for Defense of Democracies, a think tank, told the Wall Street Journal that "Moscow's willingness to embrace the Taliban openly and publically dates back several years" and he would not be surprised if there is truth to the report.
"Interior Secretary threatens to withhold funds from state and local governments unless they protect monuments" by CNN's Veronica Stracqualursi – Interior Secretary David Bernhardt threatened Saturday to withhold funding from any state or local government that does not adequately protect its monuments, in line with an executive order signed by President Donald Trump on Friday. "The President said very clearly to these state and local leaders, some of whom have made a determination to let these things happen, that it is not a free lunch," Bernhardt said in an interview on Fox News. "We are going to examine all of our funding mechanisms to these communities and to the extent that we have the authority, we will take into account their failure to protect these monuments." Nationwide protests over the recent deaths of Black men and women at the hands of police and racial injustice in America have led to a re-examination of Confederate symbols and monuments in the US today. Protesters in some states have defaced or attempted to tear down statues, arguing that they are racist symbols of America's legacy of slavery, as the Trump administration has moved to preserve them. Trump has previously described national monuments as part of the country's heritage, and he personally instructed Bernhardt to restore a statue of Confederate Gen. Albert Pike — the only Confederate statue in Washington, DC — after it was torn down last week, two people familiar with the matter previously told CNN. "Most of these monuments were placed with acts of Congress, with deliberation, with careful thought placed in them by artists and great commemorations to establish them," Bernhardt said on Fox News Saturday. "And they are not just simply torn down because some person thinks that that would be a good idea, to try and rip out our history. We're not going to allow it."
"Coronavirus Cases Pass 10 Million Globally" by WSJ's Arian Campo-Flores and Russell Gold – Coronavirus cases world-wide passed 10 million, with more than 500,000 deaths, as parts of the U.S. took steps to reverse their reopenings in response to surging case numbers, especially among young people. The U.S. recorded more than 42,000 cases Saturday, according to data compiled by Johns Hopkins University, lower than the record 45,255 recorded Friday, but the second straight daily total over 40,000. Florida, Texas, California and Arizona have accounted for much of the recent rise in cases, prompting authorities to impose new restrictions in those states and retreat on reopening plans. Pressure mounted on Texas Gov. Greg Abbott to take additional steps to slow the spread. Dallas County Judge Clay Jenkins urged a statewide mask order and closure of restaurants, in a letter to the governor Saturday. On Friday, Mr. Abbott ordered bars to close but allowed restaurants to remain open at 50% of capacity. A 30- to 60-day push could help Texas return to the relatively low Covid-19 infection numbers it had in May, Mr. Jenkins said. The U.S. accounts for more than 25% of the just over 10 million cases world-wide, according to data from Johns Hopkins, which many experts say likely understates the toll of the pandemic.
"Here is how Senate's police reform bill stalled in political purgatory" by Fox News' Chad Pergram – Police reform was done even before it started in the U.S. Senate. It quickly became clear early last week that Democratic senators were just never going to allow the Senate to start the debate on a police reform bill, crafted by Sen. Tim Scott, R-S.C. Democrats viewed the legislation as partisan. A senior Democratic source characterized the measure as a "hollow" effort to curb police abuse. Senate Minority Leader Chuck Schumer, D-N.Y., never formally coached his members to block Scott's bill. He didn't have to. "The Republican bill does nothing, nothing, to reform the 'use of force' standard," said Schumer on the Senate floor Monday afternoon. "Nothing, nothing on qualified immunity. Nothing on racial profiling." Schumer warned senators about Democratic resistance to Scott's legislation. "If we pass a bill that's ineffective and the killings continue and police departments resist change and there's no accountability, the wound in our society will not close. It will fester," argued Schumer. "It is truly a matter of life and death." Schumer later accused Senate Majority Leader Mitch McConnell, R-Ky., of creating "a cul-de-sac from which no legislation can emerge." The New York Democrat called Scott's bill "irrevocably flawed." Here's the process which killed police reform: The Senate is known for its "unlimited debate." But there's a way to get around that debate: doing something called "invoking cloture." Cloture curbs debate and allows the Senate to finish a given piece of legislation. Otherwise, a debate can go on indefinitely. A cloture vote to finish debate on legislation requires 60 yeas.
"Trump's reelection prospects hang over GOP's consideration of additional stimulus" by CNN's Phil Mattingly – Senate Republicans may hold President Donald Trump's electoral prospects in their hands. The economy has long been considered the greatest potential asset for the incumbent, a dynamic that has obviously shifted dramatically. But the size and scale of the next stimulus bill to offset the economic damage wrought by the coronavirus — which has divided the Senate GOP — will go a long way to toward shaping what Trump can point to come November. Bottom line: While it has been discussed for months, the next phase of economic relief is still weeks away. But there is now broad agreement something has to be done — something that wasn't always the case. What it looks like, however, remains very much up for debate inside the GOP conference — and the clock is ticking. Timing: Republicans have zeroed in on the last week of July to reach agreement on the next round of stimulus. Senate Majority Leader Mitch McConnell has been adamant for weeks on that timeline and the administration is on board. One extremely important point: that timeline runs right up against the most important stimulus cliff that exists: the enhanced unemployment insurance implemented by the CARES Act comes to an end July 31. The value of the cliff: Republicans aren't working alone here. They'll need Senate Democrats to pass anything through the upper chamber. House Democrats passed their $3 trillion proposal weeks ago. The two sides are exceedingly far apart on their visions for the next stimulus package. The cliffs between unemployment insurance and state & local funding, plus the end of small business loan assistance, will go a long way to focusing negotiations … whenever they actually begin.
"Masks Could Help Stop Coronavirus. So Why Are They Still Controversial?" by WSJ's Bojan Pancevski and Jason Douglas – As countries begin to reopen their economies, face masks, an essential tool for slowing the spread of coronavirus, are struggling to gain acceptance in the West. One culprit: Governments and their scientific advisers. Researchers and politicians who advocate simple cloth or paper masks as cheap and effective protection against the spread of Covid-19, say the early cacophony in official advice over their use—as well as deeper cultural factors—has hampered masks' general adoption. There is widespread scientific and medical consensus that face masks are a key part of the public policy response for tackling the pandemic. While only medical-grade N95 masks can filter tiny viral particles and prevent catching the virus, medical experts say even handmade or cheap surgical masks can block the droplets emitted by speaking, coughing and sneezing, making it harder for an infected wearer to spread the virus. Although many European countries and U.S. states have made masks mandatory in shops or on public transport, studies show that people are reluctant to wear them unless they have to. Surveys have found that the willingness to wear masks in these regions has plateaued and in some cases begun to decline, and adoption remains far from universal.

President Donald Trump @realDonaldTrump– Intel just reported to me that they did not find this info credible, and therefore did not report it to me or @VP. Possibly another fabricated Russia Hoax, maybe by the Fake News @nytimesbooks, wanting to make Republicans look bad!!!


Rep. Donna E. Shalala @RepShalala –Earlier today @realDonaldTrump
retweeted a video of one of his supporters chanting "white power."
This is horrifying.
The president may swear up and down that he is not a racist, but racists are convinced – and all the evidence suggests – he is one of them.