COVID-19 Getting On Our Nerves
Due to the outbreak of the virus, wearing masks has been mandated around the state, but some Floridians have had enough with being told they have to cover up. Now State Rep Anthony Sabatini (R), the feisty Republican from central Florida is pushing back against having to wear masks. Sabatini has filed a lawsuit against the Miami-Dade County amigos. READ MORE
Meanwhile, detractors of Gov. Ron DeSantis, like Rep. Debbie Wasserman Schultz (D) are out saying that the governor has "bungled" the response to the virus by "reopening" the state too early.
Speaking of Amigos…
Cuban-American Senators Marco Rubio and Ted Cruz, along with their adopted Spanish-speaking colleague, Sen. Rick Scott (All Republicans) have said "No Mas!" to the Cuban regime. All three have signed on to defunding the Communists on the island. READ MORE
Racist Senate Democrats and Their Hypocrisy
In case you were living under a rock, South Carolina Senator Tim Scott (R) is a Black.
Sen. Scott filed his Justice Act to help bring much-need police reform, but when he did, his bill was dubbed "token" by Senate Democrat Dick Durbin. This racial slight by Durbin comes off the heals of Scott being asked by an NBC news anchor if Republicans were "using him as a token" black man. Durbin has since apologized, but still…READ MORE
Wait, can you imagine if Sen. John Cornyn (R) or any other white Republican senator would have said that?
Event--The aforementioned Rep. Wasserman Schultz along with other congressional Democrats and former Attorney General Eric Holder will be holding the "Moving Florida Forward" virtual event to discuss racial justice and "systemic racism."
You can expect a lot of "Trump is a racist" and "vote for Joe Biden" soundbytes at this event.
Where's Ron They Ask?
If he's now traversing the state with his new puddle-skipping lear jet to attend events and make announcements (not to mention squeeze in some Chick-Fil-A time with his International Man of Mystery, Rob), Gov. DeSantis is doing all kind of governor stuff like appointed judges to the bench.
DeSantis most recently appointed Heather Beato to the Tenth Circuit Court, Brett Waronicki to the Nineteenth Circuit Court, London Kite to the Duval County Court, and Andrew Bain and Elizabeth Gibson to the Orange County Court.
Marco Punches Back
Sen. Rubio is used to having deadbeat reporters and Twitter trolls take a jab at him, and usually, the two-term senator ignores the insults until now. When Rubio was called a "huge doofus," it crossed the line and the father of 4 fired back.

Visit The Floridian


"Senate Republicans Introduce Police Reform Legislation" by The Floridian's Mona Salama – Senate Republicans unveiled a police reform bill on Wednesday that aims to change policing procedures and beef up accountability, the latest effort by Congress to overhaul policing in response to nationwide protest and pressure following the death of George Floyd three weeks ago. The bill, dubbed the Justice Act (Just and Unifying Solutions To Invigorate Communities Everywhere) includes incentives for police departments to ban the use of chokeholds by tying funding to whether departments have prohibited the practice "except when deadly force is authorized," provide federal funding for additional training on alternatives use of forces and ramp up data collection to track officer's use of force results in death or serious harm that would be named the "George Floyd and Walter Scott Notification Act." It also establishes the Breonna Taylor Notification Act that requires law enforcement agencies to send the Attorney General reports to track "no-knock" warrants, provides emergency grants for body cameras, increases penalties for falsifying police reports, making lynching a federal hate crime and creates a Commission on the Social Status of Black Men and Boys that would provide a report on conditions that affect African American men, such as education, health care, and the criminal justice system. Spearheaded by Senator Tim Scott (R-SC), the 106-page bill said the legislation would create as a bridge of greater safety between communities of color and police.
Lawsuit filed >>> Sabatini files lawsuit against Miami-Dade County over mask mandate
Because racism only pertains to Republicans >>> Sen. Tim Scott Slams Durbin For Calling His Police Reform Bill A 'Token, Half-Hearted Approach'
Because Republicans support racist police (Sarcasm) >>> Senate Republicans Introduce Police Reform Legislation
"Rubio, Scott file bill to defund the Communist Cuban regime" by The Floridian's Daniel Molina – Florida Republican Senators Marco Rubio and Rick Scott have joined Texas Senator Ted Cruz (R) to introduce a bill that would stop the flow of money to the Communist Cuban regime. With the Cut Profits to the Cuban Regime Act, the legislation would require the Department of State to publish a list of countries that contract with the Cuban regime for their medical missions program. As well, the legislation also asks for this to consider that a factor in their ranking in the State Department's annual report regarding Trafficking in Persons. In a statement, the lawmakers commented on why they support the Trump administration and its continued steps to hold the Cuban regime accountable for its human rights violations. Senator Scott said that "Cuba is participating in the human trafficking of doctors, and now Cuba is using the coronavirus pandemic for profit at the expense of these hardworking physicians," adding that "any country that requests medical assistance from Cuba is aiding their human trafficking efforts." Echoing the former Florida Governor's remarks, Senator Rubio added that Cuba is involved in the "exploitative practice of using Cuban doctors for their so-called medical missions, which is a form of modern-day human trafficking."
"Florida airport pushes back on DeSantis' claim that more than half of regional airport workers tested positive for COVID-19" by Fox News' Barnini Chakraborty – Florida's largest regional airport on Wednesday pushed back on claims made by Republican Gov. Ron DeSantis that more than half of 500 airport workers tested for COVID-19 came back positive. Greater Orlando Aviation Authority CEO Phil Brown suggested the governor's comments were misleading. He added that while the Florida Department of Health conducted 500 tests at Orlando International Airport over three days last week, just two tests –­ or 0.4 percent –­ came back positive. "In discussion with Dr. Raul Pino, the Public Health Director for Orange County, it appears that is the extent of the results from those 500 tests," Brown said. "Dr. Pino also advised that he believes the use of masks and facial coverings at [the airport] and the observance of social distancing is a significant contributor to the low positivity rates." At a news conference on Tuesday, DeSantis said 260 cases had come back positive. "An airport in Central Florida had a couple of cases, they did the contact tracing, they looked over almost 500 workers, 260 people working close together, positive; 52 percent positivity rate on that one," DeSantis said. Brown said the 260 cases DeSantis referenced were the total at the airport from mid-March through June and that the 260 figure is made up of 132 employees and 128 people who aren't among the airport's 20,000+ employees, but "have traceable connections to our employees."
"Florida State Courts Get New Administrative Orders, 'Best Practices' Guidelines Amid COVID-19" by Law.com's Michael A. Mora – Florida Supreme Court Chief Justice Charles Canady just updated two new administrative orders and the "best practices" memorandum. The release, recommended by Canady's COVID-19 work group, adopted changes to guidelines for state court pandemic operations. Craig Waters, the director of the public information office for the Florida Supreme Court, said these actions are allowing Canady to gradually reopen state courts pending public health conditions. "This is a subject that is changing rapidly as the pandemic progresses and new things are learned about its continuing impact on Florida's courts," Waters said. Now individual state courts will have increasingly more power when applying the new administrative orders and the memorandum set out by the Florida Supreme Court as conditions are improving. The first administrative order, AOSC20-23, updated one issued April 6 to provide comprehensive guidelines for state court operations in the coronavirus pandemic. The order replaced a statewide suspension of jury trials, and it now is allowing local variations when jury proceedings return.
"Florida unemployment office closes after employee tests positive for COVID-19" by Tampa Bay Times' Lawrence Mower – One of the state unemployment offices in Tallahassee closed last week after an employee tested positive for COVID-19. The employee works at the Department of Economic Opportunity's Northwood office, about 10 minutes away from its main headquarters near the Capitol. On Thursday, the employee tested positive, and other employees in the building were notified. The office closed Friday to disinfect all desks, offices and common areas, according to department spokeswoman Tiffany Vause. Employees were given the chance to work from home that day, she said. Staff were allowed back into the building on Saturday. "The Department encourages individuals to stay home if they feel sick and to communicate with their managers if you have any questions or concerns," Vause said in an email. State employees have been working around the clock to process a historic surge in coronavirus-related unemployment claims. More than 2.5 million unemployment claims have been filed since March 15, and nearly 1.4 million people have started to be paid. Many of those people have only been paid a fraction of what they're owed, however, and the state's unemployment website is routinely taken down for maintenance.
"UPDATE: Track Florida's rate of positive COVID-19 tests" by Click Orlando's Jon Jankowski – The state of Florida saw a 10.25% daily positive rate for coronavirus on Wednesday. The rate on Tuesday was 9.24%. This is the first time in June the daily positive rate for COVID-19 was above 10 percent. The latest daily data from the Florida Department of Health shows 2,610 patients out of 25,462 people tested positive for COVID-19. The state of Florida has seen a spike in coronavirus cases in the first couple of weeks of June while around 27,000 COVID-19 tests have been administered each day. Testing is more available than it was at the beginning of the pandemic. The state's daily positive test rate has also gone up in the past week. The chart featured in this story shows the percentage for each day. Users can click on each bar for more details and the user can toggle on and off each data category by clicking on individual buttons.
"Want to 'defund' a Florida sheriff? Gov. Ron DeSantis might have the final say." By Tampa Bay Times' Lawrence Mower – It's a familiar rallying cry at protests over police abuses across the country: "defund the police." In Florida, it won't be so easy. Altering the budgets of Florida's 66 elected sheriffs is difficult — if not impossible. County commissioners set sheriffs' budgets across the state, but they have little say over how sheriffs spend the money. And if sheriffs don't like the budget commissioners give them, they can appeal their budget to the governor and Cabinet, which have favored sheriffs over the last few decades. The 63-year-old state law could be a serious impediment to reforming, or defunding, sheriff's departments, run by some of the most powerful elected officials in the state. "Good luck if you're going to try to defund a sheriff's office," said Robert Sullivan, a retired Pasco County Sheriff's Office captain and professor at St. Leo University. "It is a powerful, powerful entity, the Florida sheriff." The idea to "defund" police has various meanings, from abolishing the departments to reducing their budgets and roles in society. Few Florida lawmakers or county commissioners have embraced the idea.
"Florida Sens. Scott, Rubio Introduce 'Cut Profits To The Cuban Regime Act'" by CBS Miami – Florida Senators Rick Scott and Marco Rubio introduced a bill Wednesday to stop the flow of money to the Cuban regime. The "Cut Profits to the Cuban Regime Act" would require the State Department to publish the list of countries that contract with the Cuban government for its controversial medical missions program. The island nation makes an estimated $7 billion by exporting medical workers who reportedly are rarely paid a living wage. Since the COVID-19 pandemic, Cuba has reportedly sent more than 1,400 medical professionals to more than 20 countries at a time when their services are needed at home.
"Florida Governor's Detail On Infection-Rate Rise Questioned" by NBC Miami's Tony Pipitone – Faced with undeniable and accelerating increases in the share of COVID-19 tests coming back positive, Gov., Ron DeSantis this week tried to explain the surge with charts and numbers. But, there were problems with both. One chart he referenced in his news conference Tuesday claimed 52 percent of 500 Orlando International Airport (OIA) employees tested positive in the last week. But the airport Wednesday said the governor was mistaken. In a statement, OIA said only two of the 500 employees tested in the last week were positive - a minuscule 0.4 percent positivity rate. The 260 positive cases the governor apparently was referring to date to mid-March. Half were employees, and half were people with whom they had contact. Another chart, showing the percentage of tests that come back positive each week, used an outdated figure of 4.9 percent. That appears to be an average of seven days of rates for new infections, ending last Saturday. But, the rates of infection for all tests have been increasing since then, soaring to 12.5 percent yesterday. The overall positive rate over the last seven days is 7.9 percent, a 55-percent increase from the previous week's totals.
"Hialeah has Florida's second-most COVID-19 cases; mayor says he's gotten no help from DeSantis" by Channel 10's Layron Livingston – Hialeah was called out during Gov. Ron DeSantis' news briefing Tuesday as a Florida city that has seen high positivity for coronavirus. Hialeah's mayor wishes the governor instead reached out to help. "I've been saying from the beginning, there's many many people out there that do have the coronavirus that we don't know about, and I wish the governor, from the first moment, would have come to Hialeah and help us more. Because he hasn't done much for the city of Hialeah, to be honest with you," Mayor Carlos Hernandez told Local 10 News by phone Wednesday. Hialeah is one of the state's most populous cities, with more than 230,000 residents densely packed. Of the 80,676 Florida residents who have tested positive for COVID-19, 3,080 are from Hialeah. That's the second-most for any city in the state, behind only Miami (13,740). On Tuesday, DeSantis said, "We still have high positivity in Hialeah — Hialeah has been high positive for, probably, two months now." The governor touted Florida's COVID-19 testing efforts and results on the same day the state confirmed a one-day high of nearly 2,800 new positive cases.
"Biden seeks to beat Trump by winning Florida" by The Hill's Amie Parnes – Joe Biden is making a big play for Florida, putting President Trump on defense in his own backyard in a must-win state for the White House. Trump won the perennial swing state in 2016 over Democrat Hillary Clinton by a little more than 100,000 votes, but Biden's campaign believes he can put it back in the Democratic column given the Obama-Biden ticket's victories in 2008 and 2012. Biden has consistently attacked Trump on his handling of the COVID-19 pandemic as cases have risen in Florida in recent days, sensing a key issue in the election could turn his way in the Sunshine State. He also slammed Trump this week on hurricane preparedness as the state braces for an active storm season. "His failure to prepare our nation for this pandemic or take decisive action to curb its impact has opened the door to follow-on crises," Biden wrote in a Miami Herald op-ed. "Our communities are now dangerously vulnerable to new outside shocks and natural disasters, like hurricanes." Underscoring how Florida is on Team Biden's mind, the Democrat is considering a Floridian in Rep. Val Demings (D) to be his running mate. Florida political watchers say the coronavirus pandemic is giving Biden an opening on top of the advantages he already had in the state.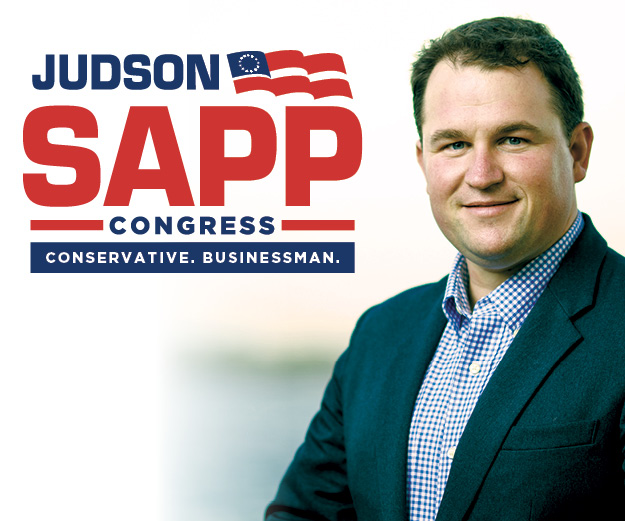 "Atlanta police see 'higher than usual number of call outs' after charges announced against officers" by Fox News' Michael Ruiz – Atlanta police disputed claims that a large number of officers had walked off the job Wednesday after prosecutors announced charges in connection with the police-involved death of Rayshard Brooks -- but acknowledged that a "higher than usual" number of officers called out of work. The department added that it still has enough resources to maintain operations and respond to calls. Fulton County District Attorney Paul Howard Jr. announced 11 charges against fired former officer Garrett Rolfe, including felony murder -- which could lead to the death penalty if he is convicted -- and three charges against officer Devin Brosnan, who has been reassigned. After Howard's news conference announcing the charges, some critics called for officers to walk off the beat -- and rumors circulated on social media that they had begun to do so. But the Atlanta Police Department said repeatedly throughout the day that reports about officers resigning by the dozen were inaccurate. Later in the evening, Jason Segura, the president of the International Brotherhood of Police Officers Local 623, told Fox News that Atlanta officers were calling out, quitting or transferring to other jurisdictions.
"A man drove a car into a crowd of Portland protesters, injuring 3, police say" by CNN's Konstantin Toropin – A man drove his car into a group of protesters in downtown Portland, Oregon, injuring three, and then attempted to escape, a police statement says. The incident, which happened early Wednesday, occurred as protesters marched in downtown Portland as part of the weekslong protests calling for police reform. It mirrors an incident last week in Henrico County, Virginia, where a man was arrested after he allegedly drove his car through a Black Lives Matter march. Anthony Eaglehorse-Lassandro, 27, came upon a crowd of protesters just after 1 a.m. ET near Southwest 3rd Avenue near Alder Street in his car, police say. Eaglehorse-Lassandro then drove into the crowd, striking several demonstrators, driving off at "a high rate of speed," and going the wrong way on streets, the statement adds. Eaglehorse-Lassandro injured three people but all had injuries that, police say, "are believed to be non-life threatening." Two were taken to the hospital by ambulance and one patient was taken for treatment in a personal car, police said. After Eaglehorse-Lassandro fled the scene, police in aircraft "were able to watch the vehicle and provide location updates as the suspect vehicle drove recklessly," the statement said.
"Aunt Jemima and Uncle Ben's, Rooted in Racist Imagery, to Change" by WSJ's Annie Gasparro and Micah Maidenberg – The PepsiCo Inc. unit that sells Aunt Jemima products said it would retire the brand because of its origins in racist imagery of black people. Hours later, Mars Inc. said it would change its Uncle Ben's brand, and two more big food companies said they would review the packaging long used by Cream of Wheat and Mrs. Butterworth's products. The owners of the supermarket staples, much like the owners of classic films like "Gone With the Wind" and popular police TV shows, are rethinking their products and marketing, as the U.S. confronts systemic racism. More companies are commemorating Juneteenth, and Nascar has banned the Confederate battle flag at its events in the wake of killings of African-Americans, like George Floyd, by police. PepsiCo's packaged-foods unit said Wednesday it would remove imagery of the black woman from the Aunt Jemima brand's pancake mixes, syrups and other products as well as change its name. The company didn't disclose the new name but said packaging changes would appear throughout the fourth quarter. Mars told The Wall Street Journal it was considering how to change the Uncle Ben's brand and its imagery, which since the 1940s has featured a white-haired black man. "We don't yet know what the exact changes or timing will be, but we are evaluating all possibilities," the closely held food giant said.
"Trump says he 'absolutely' would support Colin Kaepernick getting second shot in NFL despite kneeling controversy" by Fox News' Joseph A. Wulfsohn – President Trump lent some support Wednesday to former NFL quarterback Colin Kaepernick, saying he "would love to see him get another shot" if he still has the skills to play in the league. During an interview with Sinclair correspondent Scott Thuman, Trump was asked about Kaepernick, the then-San Francisco 49er who sparked a national debate in 2016 when he protested police brutality by kneeling during the national anthem, and whether or not the president believes Kaepernick "should get another shot in the NFL." "If he deserves it, he should. If he has the playing ability," Trump said. "He started off great and then he didn't end up very great in terms of as a player. He was terrific in his rookie year, I think he was very good in his second year, and then something happened. So his playing wasn't up to snuff." The president continued: "The answer is absolutely I would. As far as kneeling -- I would love to see him get another shot, but obviously he has to play well. If he can't play well, I think it would be very unfair." President Trump expressed a similar sentiment back in August 2019, telling White House reporters at the time: "I'd love to see Kaepernick come in if he's good enough, But I don't want to see him come in because somebody thinks it's a good PR move."
"House Democrats accuse Trump administration of violating law on small business program oversight" by CNN's -Phil Mattingly – Senior House Democrats demanded the Small Business Administration comply with Government Accountability Office requests related to the $660 billion Paycheck Protection Program, accusing the agency of breaking the law with its decision not to respond oversight requests. The lawmakers, in a letter signed by the chairs from key House oversight panels, said they were "deeply troubled" by the SBA's lack of compliance up to this point and alleged the agency's actions to this point were "in violation of the law," the latest escalation in a series of battles between Democrats and the Trump administration related to the oversight of the trillions in federal spending deployed to stem the economic fallout from the coronavirus pandemic. "GAO informed the Committees that SBA has not complied with GAO's requests and repeatedly failed to commit to a timeframe in which SBA would comply," the lawmakers wrote to SBA Administrator Jovita Carranza. "To date, SBA has not granted GAO access to all requested SBA officials for interviews and, according to GAO, SBA officials who have been interviewed have not been fully cooperative in providing timely, fulsome, and transparent responses to interview questions." The SBA and Treasury Department have come under increased scrutiny and pressure in recent weeks over the lack of disclosure related to the massive emergency loan program that sits as a central piece of the $2.2 trillion emergency economic recovery law. Lawmakers have publicly raised concerns about compliance with GAO oversight, but the letter adds new details to the extent of the non-compliance up to this point.
"PPP Small-Business Loans Left Behind Many of America's Neediest Firms" by WSJ's Yuka Hayashi, Ruth Simon and Peter Rudegeair – Congress and the Trump administration, in their bid to funnel more than $650 billion in forgivable loans to small businesses struggling through the pandemic, delivered a program that didn't work for many that needed it. The Paycheck Protection Program, which sped through Congress, was a rare instance of bipartisan cooperation between lawmakers and the administration, and opened for business on April 3, just two weeks after it was drafted. The program, known as the PPP, kept millions of workers off unemployment rolls by providing temporary support for businesses facing pandemic lockdowns and disappearing demand. Yet the PPP left many of the hardest-hit empty-handed. Looking back, the program failed to take into account the near-countless varieties of small business, which employ nearly half of U.S. private-sector workers, and how best to help them, according to economists, business owners and bankers. The PPP was most helpful to enterprises able to continue operations or quickly reopen. It largely failed those that either closed during prolonged lockdowns, drew too few customers to afford more than a skeleton staff, or were overwhelmed by high overhead costs, such as rent. Some businesses were too small to have relationships with banks, which processed the loans, leaving small entrepreneurs—sole proprietors, mom-and-pop operations and the like—at the tail end of weekslong lines. Some had poor records or little, if any, payroll.
"Trump bashes 'washed-up' Bolton over forthcoming book, says ex-national security adviser 'broke the law'" by Fox News' Charles Creitz – President Trump lashed out at former national security adviser John Bolton in an exclusive interview with "Hannity" Wednesday night, saying he "broke the law" by publishing a forthcoming book about his time in the administration. "He was a washed-up guy," Trump told host Sean Hannity of Bolton. "He couldn't get Senate-confirmed. So I gave him a non-Senate-confirmed position. I could just put him there, see how we worked. And I wasn't very enamored." Hannity had asked Trump to respond to a claim in Bolton's memoir, "The Room Where it Happened," that the president asked his Chinese counterpart, Xi Jinping, for assistance with Trump's reelection campaign during the G-20 summit in June 2019. "He then, stunningly, turned the conversation to the coming US [sic] presidential election, alluding to China's economic capability to affect the ongoing campaigns, pleading with Xi to ensure he'd win," Bolton wrote of Trump in the book. "He [Trump] stressed the importance of farmers, and increased Chinese purchases of soybeans and wheat in the electoral outcome. "I would print Trump's exact words," Bolton continued, "but the government's prepublication review process has decided otherwise."
"Republican operatives launch new group supporting Biden" by Arlette Saenz – A group of Republican operatives has launched a new super PAC to help turn out disaffected GOP voters for presumptive Democratic presidential nominee Joe Biden, Matt Borges, a founder of the group, confirmed to CNN. The group, called "Right Side PAC," will focus on targeting voters in battleground states like Arizona, Florida, Michigan, North Carolina, Pennsylvania and Wisconsin, Borges, a former chair of the Ohio Republican Party and an alum of the George W. Bush administration, said. The group will focus on data, targeting and turnout, and does not have plans to run television or radio ads. Borges said the group will work to turn out "that group of Republicans who feels that Donald Trump is an existential threat to the country and this party."
"We're going to make people feel comfortable with the correction option -- pulling the lever for Joe Biden this year," he said. Anthony Scaramucci, who served as White House communications director in the Trump administration for 10 days, is also part of the effort. Borges, who served on several Republican presidential campaigns, including the late John McCain's 2008 bid, said other alumni of the Bush and McCain campaigns are also participating, but he did not detail other names. Axios was first to report on the formation of this group. The formation of the group is another example of efforts being made by anti-Trump Republicans to defeat the President in November.
"Justice Department Proposes Limiting Internet Companies' Protections" by WSJ's Brent Kendall and John D. McKinnon – The Justice Department proposed a rollback of legal protections that online platforms have enjoyed for more than two decades, in an effort to make tech companies more responsible in how they police their content. The department's changes, unveiled Wednesday, are designed to spur online platforms to be more aggressive in addressing illicit and harmful conduct on their sites, and to be fairer and more consistent in their decisions to take down content they find objectionable. The department said the time was ripe to realign tech-company legal immunity "with the realities of the modern internet." "Several online platforms have transformed into some of the nation's largest and most valuable companies, and today's online services bear little resemblance to the rudimentary offerings in 1996," when the legal protections were first granted, the department said. The proposal would have to be adopted by a divided Congress, and it could be difficult to get such a complicated, controversial plan enacted in an election year. Still, the move represents an escalation in the continuing clash between the White House and big tech firms such as Twitter Inc., Alphabet Inc.'s Google unit and Facebook Inc. Last month, President Trump signed an executive order that sought to target the legal protections of social-media companies, responding to concerns among some conservatives about alleged online censorship by the platforms. The executive order aimed to limit legal immunity for social-media companies when they are deemed to unfairly curb users' speech, for instance by deleting their posts or suspending their accounts. The administration, however, can't impose many of these changes unilaterally.

President Donald Trump @realDonaldTrump-96% Approval Rating in the Republican Party. Thank you!


Rep. Ted Deutch @RepTedDeutch -Trump undermined Congress by forcing through 22 "emergency" arms sales in spring 2019 over opposition of Admin officials & bipartisan majority in Congress. We must strengthen our oversight, which is vital to separation of powers & achieving US interests.