Broward Sheriff's Brawl Continues
Former Sheriff Scott Israel is running for his hold seat – the seat he was fired from by Gov. Ron. DeSantis.
That's all fine, and we applaud his spirited campaign to clear his name after being cast aside as an incompetent leader whose deputies proved to be nothing more than a bunch of pansies and cowards after failing to act during the 2018 Parkland school shooting that left 17 teachers and students dead.
take our poll - story continues below
Completing this poll grants you access to The Floridian updates free of charge. You may opt out at anytime. You also agree to this site's Privacy Policy and Terms of Use.
But just as it appears that Israel's campaign may be pushing non-disclosure opposition research on DeSantis-appointed and current Broward Sheriff Gregory Tony, it may be wise that Team Israel tone things down a bit about filling out employment applications. MUST READ
Not So Fast Mohammed
The Trump administration has "sunk" the Iranian government's plan to deliver 5 boatloads of oil to Venezuela's drug-dealing dictator and crime boss Nicholas Maduro. Iran sent 5 oil tankers to Venezuela but only 3 could deliver the goods after Trump once again flexed is sanction muscles and halted the two remaining tankers from unloading their cargo. As our Cuban-American amigos would say, "Dale!" READ MORE
Show Me the Dinero
Rep. Debbie Mucarsel-Powell (D) is celebrating a recent cash infusion from the federal government into Miami-Dade County's ailing transportation system.
"I'm proud to have led the South Florida congressional delegation in advocating for and winning this much-needed $100,000,000 capital investment grant for Miami-Dade's transportation system," said Mucarsel-Powell. "Hard-working Miamians are tired of being stuck in traffic for hours on end, and this project is a first step to alleviating that problem. But we must do more by moving quickly to pass House Democrats' infrastructure plan that will invest in rail and transit systems, put those affected by the COVID-19 crisis back to work, and fix our highways and bridges. I will continue to fight for more affordable and accessible transit options because they are a socio-economic game-changer for the working families, students, and communities in my district."
Florida's Trail…
Students for Trump have endorsed Air Force Veteran Anna Paulina Luna for congress in Florida's 13th congressional Republican primary race.
In this same race, Amanda Makki will be re-opening her campaign office this weekend in St. Petersburg.
Here is a snapshot of the most up-to-date numbers from the Florida Dept. of Health:
Visit The Floridian


 "Fmr. Broward Sheriff Israel Lied on FDLE Application" by The Floridian's Javier Manjarres – The sweepstakes to become the next elected sheriff of Broward County continues, as does the mudslinging and missteps by a couple of the candidates. Current Broward Sheriff Gregory Tony, who was appointed by Gov. Ron DeSantis (R) to replace disgraced Former Sheriff Scott Israel after the Florida Senate upheld his initial suspension after the Marjory Stoneman Douglas High School shooting tragedy which took the lives of 17 innocent teachers and students. Israel was blamed for the inactions of his deputies, including that of Deputy Scott Peterson, who refused to enter the building where the shooting took place. Legislatures and scores of Floridians were outraged over the glaring dysfunction and incompetent of the department during the shooting and the moments after. Shortly after the incident, then Gov. Rick Scott was so disillusioned by BSO lack of action and overall response to the incident, that he ordered state trooper details as added security at the school instead of Broward Office deputies.
"Gaetz Slams Social Media Companies for "Editorializing"" by The Floridian's Daniel Molina – This week, President Trump took part in a feud with Twitter, arguing that social media sites have a bias towards conservative voices. In response, the President tweeted a threat to "strongly regulate, or close them down." Now, Florida Rep. Matt Gaetz (R) is joining the conversation by announcing that he is "working on legislation to revise Section 230 so we don't have election interference from companies like Twitter." Taking to Twitter to share an episode of his podcast Hot Takes with Matt Gaetz, the Florida lawmaker argued that his bill will prevent social media giants like Twitter and Facebook from fact-checking content on their platforms. The decision came after an incident on Tuesday where President Trump was fact-checked. The tweet in question involved the President arguing that "there is NO WAY (ZERO!) that Main-In Ballots will be anything less than substantially fraudulent."
""Get Ready, Florida" Educating for Hurricane Season" by The Floridian's Daniel Molina – As the country braces itself during the first weeks of the economy being reopened, Floridians are now also preparing themselves for the impending hurricane season that is set to begin on June 1st. In response, the Sachs Media Group is highlighting the "Get Ready, Florida!" hurricane safety initiative, which is meant to assist Floridians during this time where they are also dealing with the issues related to the COVID-19 pandemic. In a recent poll, the majority of Floridians voiced their concerns regarding the upcoming 2020 hurricane season with 51% of those surveyed saying that they "feel more concerned about hurricanes this year than in other years due to their experiences with the COVID-19 pandemic over the past few months." Jay Neal, President and CEO of the FAIR Foundation and a partner of the "Get Ready, Florida!" initiative, expressed that "COVID-19 has created a very real, sustained sense of anxiety, and that's even before the wild card of a major hurricane." Furthermore, "add hurricane season to the uncertainty of the pandemic and you introduce another set of serious issues to worry about."
"Waltz's Bill Reduces U.S. Mineral Dependence on China" by The Floridian's Daniel Molina – Florida Rep. Michael Waltz (R) has introduced a bill to reduce the United States' dependence on China for critical minerals. This is another legislation in a series of many that have been introduced in response to what has been perceived as misinformation and mishandling from China regarding the novel coronavirus outbreak. With the American Critical Mineral Exploration and Innovation Act of 2020, the legislation would reduce American dependence on foreign minerals, which are essential to our daily lives. The minerals are used in healthcare, defense systems and renewable energy, but China has dominated and controlled the minerals market. Currently, fourteen of the 35 critical minerals identified by the United States Geological Survey are imported at a rate of 100%. In a statement, the Florida lawmaker explained that "from healthcare to electronics and our defense systems, critical minerals are integral to our way of life." However, "China currently has a stronghold on the supply of these natural resources." Waltz added that "as coronavirus has unfortunately demonstrated, if China can threaten to cut off our pharmaceutical supply, they can do the same with their supply of rare earth minerals."
"Judge rejects ordering fixes to Florida's unemployment system" by News Service of Florida – Pointing to the constitutional separation of powers, a Leon County circuit judge Thursday refused to order the Florida Department of Economic Opportunity to take steps to "fix" the state's much-maligned unemployment compensation system to process and pay claims. Judge John Cooper turned down a request for a preliminary injunction in a potential class-action lawsuit filed on behalf of people who have faced problems in receiving unemployment benefits amid massive job losses during the coronavirus pandemic. Cooper, who held a hearing that lasted all day Tuesday and throughout Thursday afternoon, said he doesn't think he has "the power to take control" of the Department of Economic Opportunity under the separation of powers between the executive and judicial branches of government. "The law in Florida is without a shadow of a doubt clear that courts can't tell executive agencies how to run their business," Cooper said. The judge acknowledged that the decision "is going to make a lot of people unhappy with me" but said he also hadn't seen evidence about how the unemployment system could be fixed.
"Florida lawmakers hope loan program changes will help Tampa Bay's small businesses" by WWLP's Kellie Meyer – Congress is trying to make it easier for small businesses to get help during the pandemic. The House voted Thursday to make some changes to a federal loan program to help make the loans more accessible. "Small business owners need flexibility," Rep. Kathy Castor (D-FL) said Thursday. That's what the House voted to give them by approving changes to the "Paycheck Protection Program." The federal program is designed to help small businesses survive the coronavirus pandemic. "So they can keep their doors open," Castor added. Castor said the move will help business owners in her district in Tampa Bay. Updates they voted for include: More time to spend the money, More flexibility on what it can be used for, Fewer restrictions on what is needed for the loan to be forgiven. "It's gonna be a big deal, it's gonna help small businesses use that money in the way we really, really intended," Rep. Ross Spano (R-FL) said. Spano, who also represents parts of the Tampa Bay area, said he hopes the changes will give small businesses in his district piece of mind. "In order to be absolutely 100% certain that they're going to get the help, that they're going to get the forgiveness on these PPP loans," he said.
"Florida most impacted by recent unemployment claims" by WKRG's Peter Albrecht – Florida was the state most affected by unemployment claims last week, according to a study by personal finance website WalletHub. 2.1 million more unemployment claims were filed this week across the country, despite many states starting to reopen. WalletHub compared the 50 states and the District of Columbia based on increases in unemployment claims during the week ending May 18. Mississippi was fourth. Alabama was 22nd. See the full report here.
"Florida Sen. Rick Scott accuses NY of trying to tax Sunshine State residents to 'backfill' budget" by Fox Business' Brittany De Lea – Florida Sen. Rick Scott is vowing to protect his state's residents – including the "hundreds of thousands" of New Yorkers that have fled to the Sunshine State – from the reach of New York state taxes. In a Twitter post on Thursday, Scott accused New York Gov. Andrew Cuomo of going after individuals who left New York's high-tax environment in favor of the low taxes in Florida in order to "backfill his poorly-managed budget." Scott was referring to Cuomo's request for more federal relief money amid the ongoing coronavirus pandemic, which has severely impacted the state. The Florida Republican has suggested the aid request is a "bailout" that would be financed by taxpayers. Cuomo has said New York needs about $61 billion or its faces 20 percent budget cuts as it loses out on billions of dollars in tax revenues. Cuomo is also asking lawmakers to repeal the $10,000 cap on state and local tax deductions, which he said would be the "single best" action to help the state recover.
"After reopening, Florida hasn't seen a spike in coronavirus cases. Are we in the clear?" by Tampa Bay Times' Zachary T. Sampson – When Florida began to reopen May 4, allowing limited indoor dining at restaurants and visits to certain parks, some experts warned that the state might be moving too quickly. Gov. Ron DeSantis was measured in easing regulations, they said, but the most effective response to stop the spread of the coronavirus had been extreme social distancing and stay-at-home orders. They warned of a spike in cases if people got too close too soon. More than three weeks later, the state — according to data publicly released by the Department of Health — has not reported a surge in cases or deaths from COVID-19, the disease caused by the coronavirus. "As mobility increased, we haven't seen a spike in daily infections like we would have expected to see right now," said Ali Mokdad, professor of health metrics sciences at the University of Washington. "We are puzzled by it." Early signs offer hope that Floridians are acting carefully as they return to public life, health specialists say, but they also warn it's too early to draw firm conclusions. A surge remains possible, especially as people grow more comfortable and potentially complacent.
"Florida GOP Chairman: Tampa Bay Out, But Effort to Bring RNC to Florida Continues" by Spectrum News' Mitch Perry – Republican Party of Florida Chairman Joe Gruters wants the Republicans to come to Florida to nominate Donald Trump for another four-year term later this summer. He acknowledges, however, that while Tampa might make the most sense because of its recent history of hosting the massive staging event, that's not likely to happen. "At the end of the day, you've got to have local cooperation, so that probably eliminates Tampa," he said on Thursday. In the days since President Trump suggested moving the political convention out of North Carolina, top Florida GOP officials like Gruters and Gov. Ron DeSantis have indicated their enthusiastic support to move the event to the Sunshine State. But any notion that Tampa would be the host the event died this week after Mayor Jane Castor's spokesperson Ashley Bauman told the Tampa Bay Times that it "would be irresponsible to consider hosting a convention of that scale" while the city deals with the coronavirus pandemic. St. Petersburg Mayor Rick Kriseman has also dismissed the notion of hosting such an event with such a short amount of time to prepare.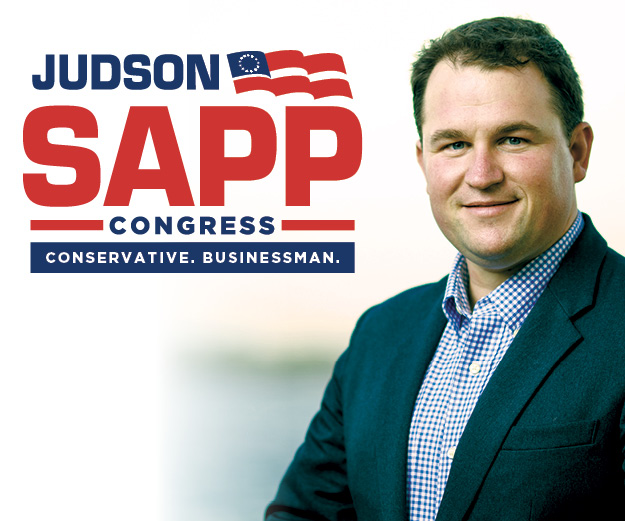 "Minneapolis Third Precinct police station set on fire after rioters break in" by Fox News'.Dom Calicchio – The Third Precinct police station in Minneapolis was set ablaze Thursday night as violent protests continued in the city — and other cities across the U.S. — following Monday's death of George Floyd, a black man who died while in police custody. In response, more than 500 members of the National Guard were heading to the Twin Cities region, called in by Gov. Tim Walz, the Star Tribune of Minneapolis reported. Rioters broke into the precinct around 10 p.m. local time, after police on the rooftop previously tried to disperse a gathering crowd using "flash bang" shots and tear gas, according to reports. The rioters entered the building and sparked the fire after police officers on the roof were rescued by helicopter, reports said. A short time later, city officials warned the rioters that the risk of an explosion existed at the site because of unconfirmed reports that gas lines may have been cut, FOX 9 of the Twin Cities reported.
"Breaking: CNN team arrested by Minnesota police on live television" by CNN – CNN journalist Omar Jimenez has been taken into police custody during a live broadcast at the site of the protests in Minneapolis, after clearly identifying himself to officers. Jimenez's crew, including a producer and a camera operator, were also placed in handcuffs. The CNN camera was also taken into custody and continued to record as the crew was handcuffed, with police seemingly unaware that the camera was still on.
"Pompeo's Domestic Travel Didn't Violate Federal Law, Investigation Finds" by WSJ's Courtney McBride – Secretary of State Mike Pompeo, facing inquiries by congressional Democrats over his conduct, sent a top critic a previously unreleased legal opinion concluding there was no evidence that trips he took to his home state violated federal law. Mr. Pompeo on Thursday sent the communication, from the U.S. Office of Special Counsel, an independent investigative agency, to Sen. Bob Menendez. The New Jersey Democrat last year requested an investigation into whether Mr. Pompeo's trips to Kansas and meetings with potential donors violated the Hatch Act. It bars federal employees from engaging in political activity in their official capacity. Some trips taken by Mr. Pompeo, who represented a Kansas district in the U.S. House before joining the Trump administration, occurred while Republican leaders were recruiting him to seek an open Senate seat in 2020. Mr. Menendez wrote to the Office of Special Counsel in October and December, seeking an investigation. Mr. Pompeo on Thursday sent Mr. Menendez a letter received from the Office of Special Counsel on January 21, stating that the office "has no evidence to conclude that you violated the Hatch Act."
"Pompeo accuses top Democrat of 'hackery' over government watchdog review" by Reuters – U.S. Secretary of State Mike Pompeo on Thursday accused a leading Senate Democrat of "hackery" for questioning whether Pompeo violated a law restricting officials' political activities, saying an investigation found no evidence he had done so. In a letter to Senator Bob Menendez, top Democrat on the Senate Foreign Relations Committee, Pompeo also accused journalists of "slander" for reporting on the lawmaker's request for the review by the U.S. Office of Special Counsel. The agency investigates alleged breaches of the 1939 Hatch Act barring federal workers from engaging in political activities while acting in their official capacities. Menendez in October asked the OSC to assess the legality of three official visits that Pompeo made to his home state of Kansas at a time that news reports said the Republican former congressman was mulling a U.S. Senate run. The State Department on Thursday released a copy of Pompeo's letter to Menendez. It also released a Jan. 21, 2020, letter to Pompeo from the OSC in which the agency said it found he was not "currently" a Senate candidate and there was "no evidence to conclude that you violated the Hatch Act."
"George Floyd case: Two Minneapolis cops caught on tape have history of conduct complaints" by Fox News' Barnini Chakraborty – Derek Chauvin, the Minneapolis police officer caught on camera kneeling on the neck of George Floyd as he gasped for air, has been the subject of a 10 conduct complaints and three police shootings that led to no disciplinary action during his 19 years on the job. Tou Thao, the second officer seen in the video, also has a checkered past that includes allegations of police brutality and a lawsuit. Together, the men have more than a dozen complaints that have never resulted in any formal reprimands. Chauvin, an officer who had been praised for valor during his time on the Minneapolis Police Department, was fired from the force on Tuesday along with three other officers involved in the incident: Thao, Thomas Lane, and J. Alexander Kueng. On Wednesday, Minneapolis Mayor Jacob Frey demanded Chauvin, the officer seen on video kneeling on Floyd's neck, be arrested. A deeper look into Chauvin's police record shows a man with a history of questionable behavior who was never formally reprimanded for his actions even though they might have merited it.
"Roger Stone ordered to report to prison by June 30" by CNN's Katelyn Polantz – Longtime Trump friend and political adviser Roger Stone must report to prison by June 30, the Bureau of Prisons said on Thursday. Stone has said in court filings that he plans to challenge that reporting date as he appeals his conviction — though it's not clear how successful that may be.
An attorney for Stone declined to comment on Thursday. The Republican provocateur posted about the date on his Instagram account, adding the messages "#deathsentence" and "#freerogerstone." He wrote he would not be quarantined for coronavirus when he reports to prison. Stone is designated to be inmate #19579-104 after a federal judge sentenced him to 40 months in prison for lying to Congress and witness intimidation. A jury had found him guilty last year in a case that proved he had lied to protect President Donald Trump when the then-Republican-led House of Representatives inquired about the 2016 campaign's efforts to reach WikiLeaks. Stone has been living at his home in Florida since his arrest In early 2019, the last criminal case brought in special counsel Robert Mueller's investigation. In addition to challenging his jury trial, Stone has openly sought a pardon from Trump in recent weeks.
"House Passes Bill Loosening Rules on PPP Small-Business Loans" by WSJ's Natalie Andrews and Amara Omeokwe – The House approved a bipartisan bill that would loosen requirements on hundreds of billions of dollars in small-business loans, responding to concerns from employers struggling to stay open during the coronavirus pandemic. The House bill reduces the level of Paycheck Protection Program funds that must be used for payroll to 60% from 75%. The bill also gives borrowers up to 24 weeks to use the funds, up from the eight set in the initial bill passed in March, and extends the deadline to rehire workers to Dec. 31. The bill passed 417-1 on Thursday, with many of the Democratic votes read into the record by their assigned proxy, taking advantage of a rule change this week that allows remote voting for the first time. Republicans have rejected proxy voting and have filed a lawsuit to block the practice. The bill now goes to the Senate, where lawmakers of both parties are hoping for quick action. House lawmakers say last-minute changes to the bill, such as setting the 60% level for payroll, were done to reach a bipartisan agreement in both chambers. That payroll level marked a compromise between keeping it in place at its current level and eliminating it entirely.
"Biden losing economic argument to Trump as U.S. begins to re-open" by Reuters' James Oliphany and Trevor Hunnicutt – U.S. President Donald Trump is trusted more than Democratic nominee Joe Biden to handle the economy, polls show, even with more than 40 million Americans filing jobless claims and growth stalled due to the coronavirus pandemic. Some Biden supporters fear that vulnerability could intensify if Trump becomes the face of an economic recovery as the country re-opens after shutdowns, giving the Republican president's re-election prospects a boost when he needs it most. Biden is expected to release a large-scale recovery plan in the coming weeks. Democrats are watching closely to see if his message matches the moment, saying the party's presumptive nominee needs to ramp up criticism of Trump's response to the pandemic and show leadership for moving forward. Biden, who has held online events from home during the shutdown, "stayed in his basement and did the proper thing, but now it's different," said a leading Democrat in Michigan's Macomb County, a suburban Detroit county critical to Biden's hopes of taking the state back after Trump's 2016 win there.
"Kansas soldier saves 'countless lives' by driving truck into active shooter: reports" by Fox News' Brie Stimson – An active duty soldier in Kansas was credited with saving "countless lives" this week when he drove his truck into an active shooter on a bridge. Master Sgt. David Royer was on a phone call with his fiancee Wednesday morning while stuck in traffic on the Centennial Bridge near Forth Leavenworth when he saw a man ahead of him pull a rifle out of his vehicle and start shooting, FOX 4 of Kansas City reported. The incident was initially reported as road rage but as police interviewed witnesses they realized what had really happened, the station reported. "There was an active-duty soldier assigned to Ft. Leavenworth waiting in traffic behind the event, saw the event unfold, determined it was an active shooter and intervened by striking the shooter with his vehicle, causing him to be critically injured, ending the encounter with the active shooter and likely saving countless lives," Leavenworth Police Chief Patrick Kitchens told FOX 4. Kitchens said the shooter, 37, had multiple weapons and was firing indiscriminately from the bridge.
"Trump signs executive order targeting social media companies" by CNN's Brian Fung, Ryan Nobles and Kevin Liptak – President Donald Trump signed an executive order targeting social media companies on Thursday, days after Twitter called two of his tweets "potentially misleading." Speaking from the Oval Office ahead of signing the order, Trump said the move was to "defend free speech from one of the gravest dangers it has faced in American history."
"A small handful of social media monopolies controls a vast portion of all public and private communications in the United States," he claimed. "They've had unchecked power to censor, restrict, edit, shape, hide, alter, virtually any form of communication between private citizens and large public audiences." The executive order tests the boundaries of the White House's authority. In a long-shot legal bid, it seeks to curtail the power of large social media platforms by reinterpreting a critical 1996 law that shields websites and tech companies from lawsuits. But legal experts on both the right and the left have raised serious concerns about the proposal. They say it may be unconstitutional because it risks infringing on the First Amendment rights of private companies and because it attempts to circumvent the two other branches of government.
"U.S. Charges North Korea Officials With Illegally Transferring $2.5 Billion" by WSJ's Aruna Viswanatha and Ian Talley – U.S. authorities unsealed a sweeping indictment charging more than 30 people with helping North Korea illegally transfer $2.5 billion since 2013, amid dim hopes for resumption of long-stalled nuclear talks between the two countries. In a 50-page indictment filed in February and made public on Thursday, prosecutors said officials and agents of North Korea's primary foreign exchange bank, the Foreign Trade Bank, opened and operated covert branches in Thailand, Austria, Russia, China and elsewhere to move funds as recently as earlier this year. Pyongyang has said that relief from the punishing U.S. and international sanctions that have crippled its access to the global financial system are critical to any talks on the nuclear issue. The U.S. counters that it won't consider any deal that doesn't include a commitment by the government to total denuclearization, a stance the North Koreans reject. The North Korean mission at the United Nations didn't immediately respond to requests for comment. Thursday's action follows comments by North Korean leader Kim Jong Un reported in the country's state-controlled news agency earlier this week calling for an expansion of the country's nuclear programs.
"First Latina U.S. senator withdraws name from Biden's running mate list" by Reuters' Tim Reid – Democrat Catherine Cortez Masto of Nevada, the first Latina elected to the U.S. Senate, said on Thursday she is not interested in being Joe Biden's running mate in November's presidential election. "I support Joe Biden 100% and will work tirelessly to help get him elected this November. It is an honor to be considered as a potential running mate, but I have decided to withdraw my name from consideration," Cortez Masto said in a statement. Biden, the presumptive Democratic nominee, has said he will chose a woman as his running mate, as he prepares to take on Republican President Donald Trump in the Nov. 3 election. Cortez Masto was on a list of Biden's prospective vice presidential picks. Referring to the novel coronavirus pandemic, which has claimed over 100,000 lives in the U.S. and devastated the economy, Cortez Masto added: "Nevada's economy is one of the hardest hit by the current crisis, and I will continue to focus on getting Nevadans the support they need to get on back on their feet."
"Biden's head-turning comments on Asians resurface amid former VP's attacks on Trump 'xenophobia'" by Gregg Re – Republicans are highlighting Joe Biden's past head-turning comments concerning Asian Americans after the former vice president co-authored an op-ed this week accusing President Trump of "needlessly" and "cruelly" scapegoating foreigners during the coronavirus pandemic. Earlier this year, the former vice president hit Trump for "xenophobia" within hours of his January ban on most travel from China — a policy that Biden and outside observers have since acknowledged was the right call. In their new op-ed, published by NBC News, Biden and Sen. Tammy Duckworth, D-Ill., take a somewhat different approach. Instead, the two Democrats all but accuse Trump of racism for telling CBS News' Weijia Jiang to "ask China" about rising coronavirus cases. CNN published an analysis piece calling that moment a "microaggression," although Trump has previously asked reporters of various ethnicities — including CNN's own Jim Acosta — to "ask China" for information at press conferences. The op-ed goes on to fault Trump for using the term "Chinese virus" and for "deflecting blame for his own failure to heed the warnings of experts to prepare for this crisis." Critics have called "Chinese virus" a racist term, although various networks — again, including CNN — had repeatedly referred to the coronavirus as the "Wuhan virus" or "Chinese coronavirus."

President Donald Trump @realDonaldTrump–Twitter is doing nothing about all of the lies & propaganda being put out by China or the Radical Left Democrat Party. They have targeted Republicans, Conservatives & the President of the United States. Section 230 should be revoked by Congress. Until then, it will be regulated!

Chuck Schumer @SenSchumer- Every day, we are seeing more examples of how President Trump—enabled by Senate Republicans—has been abusing this pandemic to eliminate honest, independent public servants and inspectors general who are willing to speak truth to power.

Everyone is too busy looking for an open barbershop today…Kidding