Racking Up Air Miles on Sunshine State One
Florida Gov. Ron DeSantis once again took to the friendly skies, this time he flew down to South Florida to oversee the construction of the newest COVID-19 250,000 square foot hospital in Miami Beach.
After touring the facility, DeSantis addressed the media outside in the scorching heat, covering all the bases as they pertain to the spread of the virus, and even expressed his support for screening international passengers before they go through customs READ MORE
take our poll - story continues below
Completing this poll grants you access to The Floridian updates free of charge. You may opt out at anytime. You also agree to this site's Privacy Policy and Terms of Use.
DeSantis then flew back home and upon arriving in Tallahassee, and before he put on his "Daddy Diaper Duty" baseball cap, he signed (7) legislative bills that were sitting on his desk.
· CS/CS/CS/SB 140 – Fireworks
· SB 348 – Florida Kidcare Program
· CS/CS/SB 1060 – Public Records and Meetings
· SB 828 – Florida ABLE Program
· CS/CS/CS/SB 1794 – Constitutional Amendments
· SB 362 – Florida Tourism Marketing
· CS/HB 7097 – Taxation
Getting back to the press conference, it was very creepy to see every single member of the press, minus 1 or 2 (including myself) wearing a protective mask and gloves.
DeSantis and his staff, except for Jared Moskowitz, came out wearing masks and gloves.
DeSantis' always-present, cowboy boot-wearing mystery man, travel aide, sidekick, or whatever you want to call him, was also keeping a low profile.
While the mask went up, Rob Mons' cowboy boots came off. The DeSantis-inspired boots missed the flight.
Bernie Sanders Drops Out
Just as DeSantis' press conference began, news broke that Sen. Bernie Sanders decided to end dead on arrival presidential campaign. READ MORE
Florida's Trail
Kat Cammack has just landed the endorsement of Sen. Rand Paul (R), a "yuge" boost to her congressional campaign. Cammack has been scoring small, local endorsements since entering the race, but Sen. Paul coming on board could be considered a game-changing moment.
The numbers keep rising…
Here is a snapshot of the most up-to-date numbers from the Florida Dept. of Health:
Visit The Floridian


"CBS uses Italian hospital footage to describe COVID-19 in America, AGAIN!" by The Floridian's Javier Manjarres – Everyone remembers a couple of weeks back when CBS News used Italian hospital video footage to depict the crisis in New York City, right? Embarrassed, CBS News apologized and said it was "an editing mistake." But only a week after that apology was made, the network aired the same footage on April 4th in their reporting of the spread of the virus in Pennsylvania. You can't make this up. Jim Hoft at the Conservative website, The Gateway Pundit, was first reported this story. One would think that the folks over at CBS News would have destroyed that video, or at the very least, filed it somewhere very safe. CBS News just wrote a whole new definition for the term "Fake News."
"Mucarsel-Powell reminds Trump that Floridians still need COVID-19 testing" by The Floridian's Javier Manjarres – "No, mail ballots, they cheat," said President Donald Trump during a Coronavirus briefing in The White House. "OK, people cheat. Mail ballots are a very dangerous thing for this country because they are cheaters." Trump's remarks were followed up in a tweet he sent out later in the night, prompting Florida Rep. Debbie Mucarsel-Powell (D) to quickly to dismiss the president's vote by mail concerns, and focusing on the lack of supplies for first responders and healthcare workers in Florida and around the country. Rep. Mucarsel-Powell suggested to the president that he ensure these workers have sufficient Personal Protective Equipment (PPE) after it was widely reported that the U.S. was very, very low on these protective items and that the largest manufacturer of protective masks, 3M, had sold out to foreign countries.
"Breakdown: Coronavirus Task Force Briefing April 8, 2020" by The Floridian's Mona Salama – President Trump and members of his Coronavirus Task Force held a press briefing on the coronavirus at the White House Wednesday evening. President Trump began the daily White House briefing by noting this week is "Holy Week" with the observing of Passover beginning this evening, Good Friday, followed by Easter this Sunday and that Americans should use this time "to pray, to reflect, and to focus on our personal relationship with God." He added that Americans are "going to have many Easters together in churches in the future." Secretary of State Mike Pompeo said the State Department has repatriated over 50,000 citizens from more than 90 countries since January 29 amid the coronavirus pandemic. He added that there are still several thousand US citizens in "difficult places" across the world and will continue to work on getting them back to the states "as long as we have resources to do it and there is a need." Pompeo said that now is "not the time for retribution" against China for withholding critical information on the coronavirus and stressed that every country, including China needs to be transparent and share their data with the world.
"DeSantis wants international travelers screened for COVID-19" by The Floridian's Javier Manjarres – Gov. Ron DeSantis has expressed his desire to see the new 5-minute Coronavirus detection test "integrated "with international travel into the United States. Gov. DeSantis made the remark during a press conference to discuss the U.S. Army Corps Of Engineer's construction of a 250,000 square foot, COVID-19-only field hospital inside the Miami Beach Convention Center, which the governor says should be up and running by April 30th. "Obviously, we have people coming from all over the world, all the time," said DeSantis "I would like to see these rapid tests integrated with some of the international travel. If you are coming from like a Brazil or these other places, it would be good to have those tests available and done so that as people come to Florida, we know that people aren't necessarily carrying the virus." DeSantis continued, expressing his frustration and concern that all of the gains Florida has made and stands to make in mitigating the spread of the COVID-19 virus will be for not if travelers, both foreign and domestic, are allowed to enter the state unchecked. He says "it's a problem."
"Sanders Drops Out, Ceding Democratic Nomination to Biden" by The Floridian's Mona Salama – Senator Bernie Sanders (I-VT) drops out of the 2020 presidential race, ceding the Democratic nomination to Joe Biden and a general election showdown with President Trump. "Today I am suspending my campaign," Sanders wrote on Twitter Wednesday morning. "But while the campaign ends, the struggle for justice continues on." Sanders made the announcement first in a conference call with his campaign staff, his campaign said. "The path toward victory is virtually impossible," Sanders said in a livestream to supporters. "I have concluded that this battle for the Democratic nomination will not be successful. I cannot in good conscience continue to mount a campaign I cannot win and which would interfere the important work required of all of us in this difficult hour." He congratulated Biden as a "very decent man" and said that he will work him, but declined to fully endorse him. However, Sanders said he will continue to remain on the ballot and collect delegates in the remaining primaries, so the progressives side of the Democratic party would have some sway to influence the party on his political agenda at the Democratic National Convention, now being held in August.
"Askar Raises Whopping $500K In 11 Days" by The Floridian's Daniel Molina – Campaigning has been affected (crippled) because of the growing threat of COVID-19, but some campaigns are reporting that they are still on track in terms of moving forward. This week, Casey Askar (R), a former U.S. Marine who is currently running in Florida's 19th Congressional District race, announced that he has raised over $500,000 in the last eleven days. He estimates that around half of the donations have come from small donor donations. Raising $500K is impressive for any candidate, but considering that it was solely raised during a statewide shut down from a spreading pandemic, this could speak to the viability of Askar's candidacy. In a statement, Askar expressed that he is "so grateful for the overwhelming support we've received out the gate." He noted that "it's clear that voters are craving a conservative outsider who will be committed to serving them, not political interests."
"U.S. Sugar Delivers Hope to Communities During Pandemic" by The Floridian's Daniel Molina – In a time of crisis, all hands are on deck as people are affected emotionally and financially. Since the spread of the coronavirus started impacting the globe on a pandemic scale, efforts have been made in order to help those in need. This week, U.S. Sugar provided more than 120,000 servings of fresh, locally-grown green beans to their employees, to churches in south Florida, to food banks and to Healthcare providers. The food was delivered through 1,000 crates. In a statement, Judy Sanchez, the U.S. Sugar Senior Director for Corporate Communications and Public Affairs, expressed that "we are neighbors helping neighbors and trying to share the bounty of our farms with local families when they need it most." Moreover, "these communities, where we have lived and raised our families for generations, hold a special place in our hearts." As such, Sanchez assured that "local families can have faith in knowing the people of U.S. Sugar will always be there for them."
"Florida's DeSantis orders 1 million doses of controversial anti-malaria drug before nearing coronavirus peak" by Fox News' Danielle Wallace – One million doses of hydroxychloroquine are expected to arrive in Tallahassee, Fla. by Wednesday as the state anticipates reaching its peak in coronavirus infections weeks sooner than initially projected. Florida is expected to reach its peak of coronavirus infections on April 21, when about 242 people in the state could be dying per day, according to revised projections from the University of Washington's School of Medicine released Monday. The university's Institute for Health Metrics and Evaluation, which has been used by the White House coronavirus task force to form its coronavirus response, initially predicted the outbreak in Florida to peak about two weeks later, on May 3, the South Florida Sun-Sentinel reported. Shipments of the drug originally developed to prevent and treat malaria will arrive at select Florida hospitals mostly in Miami-Dade, Broward, Orange, and Hillsborough counties, according to Florida's emergency management office.
"Florida launches new unemployment assistance site" by WOKV's Rich Jones – Florida's office of Economic Opportunity has launched a new, mobile-friendly site to apply for unemployment assistance. But the initial launch Wednesday night had some issues, as many people said the site crashed for them. "There's been no movement on it at all. So, I'm worried about being able to get back into the system to claim my next weeks coming up", Sheri Dixon told Action News Jax. State lawmakers are equally as frustrated with the glitches. "I am extremely disappointed to learn of yet another debacle with the Unemployment site. It's just junk or a conspiracy. But I'm pretty sure it's junk. We could have installed a new working system by now", said Senator Audrey Gibson. If you need to file a new claim, you can do so at www.FloridaJobs.org/RAApplication. 
"Governor Ron DeSantis urging Florida residents to wear face masks when out in public" by WWSB's Rick AdamsMore and more people around the Suncoast spotted today wearing face masks. During a press conference this afternoon, Governor Ron DeSantis pushing for Florida residents to wear these masks, especially when people go food shopping. "The grocery stores are packed and when you have close contact that's when this virus is most likely to be transmitted," said DeSantis. So having the masks I think could absolutely cut down on the transmissibility of this, I think that's a very important precaution." Last week the CDC recommended for people to start wearing face masks to help protect themselves and others from the COVID-19 virus. Sarasota resident Christine Ginkel has been wearing a mask for about a week now. She doesn't go anywhere without it. "I wanted to do everything possible for me to not get this virus and when they mentioned I did six feet apart, the mask and the gloves." said Ginkel. The Sarasota County Health Department says they are in full support of the CDC's recommendation and the governor's suggestion. They say many people are making masks and handing them out, so people should not have any issues getting access to them.
"Families worry about increased cases at long-term facilities in South Florida" by Local 10's Jeff Weinsier – Martha Fontaine, 84, lives at Residential Plaza for Elderly At Blue Lagoon in Miami-Dade County. Her large family is worried sick about the effects the coronavirus pandemic is having on the 350-bed assisted living facility in the Flagami neighborhood. Jessica Khachani, one of her granddaughters, said Fontaine is staying inside her room all of the time and she is using a pillow to cover the little gap between the door and the floor. As of Wednesday, four residents and four employees tested positive for COVID-19, the respiratory illness caused by the new coronavirus. One of the residents is in isolation at the Residential Plaza and the other three remain hospitalized. The four employees are in self-isolation at home. Suzana Fiat, also Fontaine's granddaughter, said she wants to know how people at the Residential Plaza were infected. "If she were to die this way — not surrounded by her family — after living the full 84 years, raising four kids, and having a ton of grandkids, I wouldn't be able to forgive myself," Fiat said.
"Sheriff: Florida man arrested for coughing on cashier said social distancing is 'getting out of hand'" by Fox 6 Now – A Florida man was charged with aggravated assault after deputies said he intentionally coughed on a retail store employee amid the coronavirus pandemic, claiming social distancing is "getting out of hand." Christopher Canfora, 49, was arrested shortly before 3 p.m. Tuesday, April 7 at his home in DeBary, Florida. According to the Volusia County Sheriff's Office, deputies responded to the Harbor Freight Tools store in Orange City, Florida, where an employee claimed that Canfora approached her at a cash register and commented on the social distancing measures the store was taking, including tape markers on the floor to space customers six feet apart. That's when the employee said Canfora said, "This is all getting out of hand," and intentionally coughed on her and the cash register. "She said Canfora then explained that he does the same to people wearing masks when he sees them, and he was planning on going to another store (Winn-Dixie) and doing it some more," the sheriff's office said.
"Former felons in Florida still fighting for voting rights" by PBS's Candice Norwood – Much of Coral Nichols' life is focused on helping others. She is an apostle with her church in Saint Petersburg, Florida. She is the vice president of a nonprofit that she co-founded called Empowered to Change. Nichols has a bachelor's degree in psychology, a master's in marriage and family therapy, and at 41, she's working on another master's in divinity. But Nichols can't vote — the result of a felony conviction in 2005 for grand theft and fraud. It's been nearly a year and a half since Florida voters overwhelmingly approved constitutional Amendment 4 to restore voting rights to former felons — except those convicted of murder or sexual offenses — once they have completed all terms attached to their sentences. Until the 2018 amendment, Florida was one of only four states in the country that permanently barred people with felony records from voting. The recent change was expected to allow some 1.4 million former felons to vote, yet a law passed in 2019 by the Republican-controlled Florida legislature specified that they must first pay back all restitution to victims, as well as court fines and fees, in order to regain voting eligibility. That means Nichols and thousands of others in the state are still fighting for those rights.
"South Florida community health centers get millions for coronavirus response" by Sun Sentinel's Cindy Krischer Goodman – FoundCare of West Palm Beach opened as the first drive-thru testing site in South Florida. In the weeks that followed, the federally funded community health center has tested hundreds of people for the virus and filtered thousands of phone calls from people concerned they had the virus. Now, FoundCare and 46 other health centers like it in Florida will get a cash infusion of $63 million as part of the U.S. response to the pandemic. The money will help them detect, prevent, diagnose, and treat COVID-19 and to staff up to address the public health emergency.The Florida health centers will receive the funding immediately as part of the Coronavirus Aid, Relief and Economic Security Act, or CARES Act. FoundCare, with seven medical and behavioral health centers throughout Palm Beach County, will get nearly $1 million to continue offering COVID-19 help in Palm Beach County. Yolette Bonnet, CEO of FoundCare, said the money is much needed as her centers ramp up their telehealth and testing services for a mostly uninsured population. "We are trying to keep our medical staff employed and we are afraid that when we open back up completely there will be so many more people uninsured that we will need to serve," Bonnet said.
"Coronavirus Florida: Real estate deals in peril amid buyer fears" by Palm Beach Post's Alexandra Clough – Real estate agent Kevin Dickenson's clients had a deal to sell their $3 million Boca Raton house in March. Then the coronavirus pandemic exploded, and suddenly the home's buyer announced he wanted out. Did the sellers let the buyer walk? Far from it. The sellers hired a lawyer, who crisply informed the buyer that legal action would commence if he didn't go through with the deal. The buyer backed down, and the closing was rescheduled for April 10. With the onset of the pandemic, real estate agents say deals that were in the works are encountering all types of problems, creating havoc in the market. The biggest issue: Buyers trying to back out of purchase contracts. "I'm getting calls left and right from people wanting to get out of deals any way possible, and sellers are trying to hold their feet to the fire," said Gary Nagle, a Juno Beach-based real estate lawyer. Nagle said he had a client from Boston who asked to get out of a deal, and another from Connecticut who also sought an exit. Both deals are for second home purchases in Palm Beach County.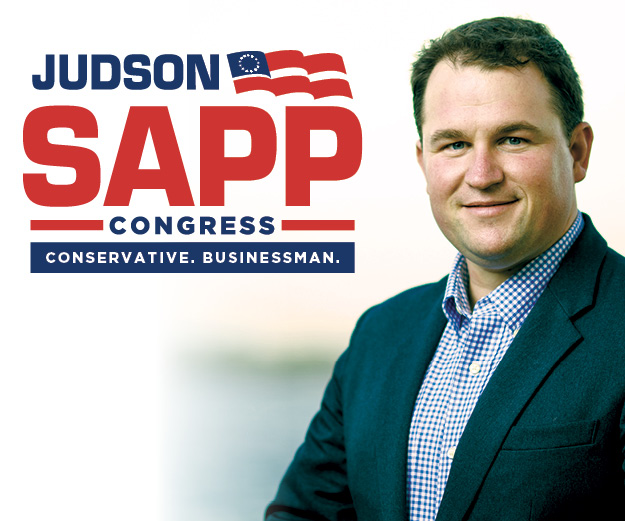 "'This is brutal': Lawmakers in hard-hit areas try to deliver during pandemic" by CNN's Alex Rogers and Clare Foran – On April 4, Republican Rep. Lee Zeldin of New York heard that the Suffolk County stockpile of masks, gowns, face shields and body bags was empty. So that Saturday night, Zeldin tweeted a plea to his followers and within minutes received a response from Jared Kushner, President Donald Trump's son-in-law and senior White House adviser, who asked him about the burn rate of medical supplies for the past 30 days and the expected demand for the next. The next day, Trump announced the administration would send 200,000 N95 masks to the county encompassing much of Long Island, New York, one of the hardest hit by the coronavirus pandemic. "I get a phone call from someone who is a nurse at a local hospital, and they're telling me about how they're wearing the same N95 mask for two weeks," Zeldin said. "There's few things that can possibly motivate me more in my entire time in Congress to deliver a specific item than hearing a story like that." After rushing to pass the largest US economic stimulus in history, rank-and-file members of Congress are serving as the conduit between hospitals and protective medical supplies, the unemployed and their next paycheck, small businesses and the loans they need to survive.
"Pence vows US will ask WHO 'tough questions' over how 'they could have been so wrong' about coronavirus" by Fox News' Charles Creitz – Vice President Mike Pence told "Hannity" Wednesday night that the U.S. will ask "tough questions" of the World Health Organization (WHO) over its handling of the coronavirus pandemic after the global health agency's director warned President Trump and other world leaders against "politicizing" the outbreak. "This is a president who believes in accountability, and the American taxpayers provide tens of millions of dollars to the World Health Organization," Pence said. "And as the president said yesterday, I suspect we will continue to do that, but that doesn't mean that at the right time in the future we aren't going to ask the tough questions about how the World Health Organization could have been so wrong. "Literally at the time President Trump stood up the coronavirus task force in January and suspended all travel from China, just days before that, the World Health Organization was continuing to diminish the threat of the coronavirus and its impact in China," Pence added. "We'll get to the answers of that and we'll create accountability, just like the American people would want us to do."
"Pfizer Identifies Lead Coronavirus Drug Candidate" by WSJ's Jared S. Hopkins – Pfizer Inc. has found a promising but early potential coronavirus treatment, which the drugmaker aims to begin testing in patients this summer. Laboratory research suggests the drug candidate blocks the new coronavirus from replicating, Pfizer research-and-development chief Mikael Dolsten said in an interview. The findings indicate the experimental drug could slow or stop the spread of the virus in patients with mild-to-moderate symptoms, though human testing will be necessary for proof. The early progress is among several developments in Pfizer's multipronged efforts to find coronavirus drugs and vaccines. Pfizer will also start testing its approved rheumatoid-arthritis drug Xeljanz in coronavirus patients in Italy this week to see whether the therapy has a benefit, Dr. Dolsten said. And the company is planning to publish research on whether one of its antibiotics helps.
"Senate to attempt to approve funding boost for small business aid program" by CNN's  Lauren Fox and Clare Foran – Senate Republicans on Thursday will try to approve an increase in funding for a small business loan program set up to deliver relief amid the coronavirus crisis, but Democrats are likely to object if their demands for additional funding for hospitals and state and local governments are not met. Senate Majority Leader Mitch McConnell made clear Wednesday evening that he would move ahead with an attempt to pass the funding increase, despite the fact that no bipartisan deal had been announced to stave off an impasse. "Tomorrow morning, I'll ask unanimous consent to pass standalone emergency funding for the hugely popular Paycheck Protection Program that is saving small-business jobs as we speak. As the rest of the CARES Act continues to come online, this key part is already low on funds," McConnell tweeted. The unanimous consent request is expected to fail and Democrats are expected to offer an alternative which will also most likely be blocked. The pro forma session of the Senate will take place at 10 a.m. ET.
"CBP to seize exports of coronavirus masks, gloves, PPE, to ensure US doesn't need them" by Fox News' Louis Casiano – Personal protective equipment (PPE) — which is in short supply in hospitals across the country amid the coronavirus pandemic — will be prevented from leaving the United States, the federal government said Wednesday. U.S. Customs and Border Protection (CBP) said it will prevent critical supplies such as respirators, surgical masks and surgical gloves from leaving the country while the Federal Emergency Management Agency (FEMA) determines whether to purchase the equipment, allow it to be exported or keep it for use in the U.S. "FEMA and CBP are working together to prevent domestic brokers, distributors, and other intermediaries from diverting these critical medical resources overseas," both agencies said in a joint statement. The move follows President Trump's invoking of the Defense Production Act to force manufacturing conglomerate 3M to prioritize orders of N95 face masks in an effort to combat the virus. The Minnesota-based company has come under fire for exporting masks and other protective equipment to Canada and Latin America. "We hit 3M hard today after seeing what they were doing with their Masks." Trump tweeted Friday. "'P Act' all the way. Big surprise to many in government as to what they were doing – will have a big price to pay!"
"Veterans Affairs Hospitals Facing 'Serious' Shortage of Protective Gear, Internal Memos Show" by WSJ's Ben Kesling – The Department of Veterans Affairs is experiencing serious shortages of protective gear for its medical workers treating patients infected by the new coronavirus, according to excerpts of internal memos shared with The Wall Street Journal. The memos' concerns are mirrored by VA doctors and nurses working in several of the agency's hospitals around the country. In Kansas City, Mo., doctors have to store their used N95 protective masks in paper bags in between shifts. In Hampton, Va., a clinical pharmacist said they get a new mask every few days and are told to be careful with them. In a VA hospital in Georgia, nurses are trying to limit how much face-time they have with patients to help cut down on mask use. One memo, which was written Friday for the VA's working group on the new coronavirus that meets daily by conference call, said mask supplies are failing. "Experiencing serious PPE shortage," said the memo, which was circulated among top-ranking VA officials. "Several sites doing 3-D printing, but it is not enough. Soon, PPE will be rationed; one surgical mask issued per week, one N95 per day," it said, using a common abbreviation for personal protective equipment.
"Military sending doctors into New York hospitals hard hit by coronavirus as new facilities sit mostly empty" by CNN's Ryan Browne – The US military is surging hundreds of doctors and nurses into some of the New York City hospitals that have been hardest hit by the coronavirus as the city's mayor, Bill de Blasio, is calling for even more military help in combating the pandemic. "We are flooding the area with medical teams," chief Pentagon spokesman Jonathan Hoffman told reporters Tuesday. The deployment of military medical personnel directly to hospitals represents a recent change in tactics for the Defense Department, which had already deployed a US Navy hospital ship and converted the Javits Convention Center into a make-shift field hospital as part of its coronavirus response. However, both the hospital ship, the USNS Comfort, and the temporary hospital at the Javits Center still remain mostly empty, an issue the Pentagon attributes to communication challenges between local civilian hospitals and the military that have hindered patient transfers, and that the military says it is actively working to fix. The focus on personnel as opposed to new facilities comes as New York Democratic Gov. Andrew Cuomo says the need for the Comfort and Javits Center may be decreasing.
"Stock futures pause ahead of jobless report" by Fox Business' Ken Martin – U.S. equity futures are trading cautiously on Thursday ahead of what could be another record jobless claims report. Futures are indicating a slightly lower open. One item of economic data that could dictate the trading direction would be the weekly jobless claim number being released Thursday morning. 5.25 million Americans are expected to have filed for first-time unemployment benefits last week according to economists surveyed by Refinitiv. That's on top of the 9.955 million claims filed in the prior two-week period. And note the huge range for claims: 2.5 million to 9.295 million. Recent upward swings in markets have dwarfed declines amid signs that deaths and infections may be nearing a peak or plateau in some of the world's hardest-hit areas. Dr. Anthony Fauci, the top U.S. infectious diseases expert, raised hopes when he said the White House is working on plans to eventually reopen the country. President Trump later said it "will be sooner rather than later."
"GOP Bid to Give More Aid to Business Runs Into Democrats' Push for Broader Relief" by WSJ's Andrew Duehren and Kristina Peterson – A Republican effort to quickly approve hundreds of billions of dollars in funding to support struggling small businesses' payrolls ran into resistance on Capitol Hill, as Democrats proposed a rival, broader plan to bolster the federal response to the coronavirus pandemic. The partisan jockeying over what some lawmakers are referring to as an interim emergency package comes as Congress has strained to keep up with the accelerating public-health and economic crises sweeping the nation, even after quickly passing three relief bills last month. The U.S. recorded 1,939 deaths in the 24-hour period ending 8 p.m. Tuesday, marking the deadliest day of the pandemic. More than 13,000 people in the U.S. have died from the disease, which has also brought much of the U.S. economy to a standstill for weeks. Economists expect, on average, that the unemployment rate will hit 13% in June, according to a new Wall Street Journal survey.
"Aides hope to give Trump his economic 'big bang' starting in May" by CNN's Kevin Liptak – President Donald Trump's aides have begun intensive discussions on a plan to reopen the US economy as soon as the start of May, according to people familiar with the deliberations, setting up what some officials predict could be another showdown between the President's health and economic advisers. Trump himself has begun aggressively touting a potential turnaround in the outbreak, even as health officials caution it's too early to declare victory in the wake of the coronavirus pandemic. "FLATTENING OF THE CURVE!" he wrote on Twitter on Wednesday. Speaking to state and local leaders during a phone conversation from the Oval Office later Wednesday, Trump signaled he was working on reopening the economy as "quickly as possible." "We're making tremendous progress. You see that," Trump said, according to audio obtained by CNN. "You see what's going on with the bump, the hill, whatever you want to call it, it's really — we're looking very good." Officials said the options being discussed on reopening the country vary widely in scope, from recommendations on benchmarks for when individual states can begin easing restrictions to a nationwide "big bang" that Trump previewed Tuesday evening on Fox News. The officials said the conversations were still preliminary and would likely evolve over the course of the next weeks. Still, some officials have even begun mulling the type of event Trump may want to mark the day when nationwide restrictions are lifted after he suggested a "big celebration" when the crisis is over.
"Loeffler liquidates stocks after criticism of pre-pandemic sell-offs" by Fox News' Brooke Singman – Sen. Kelly Loeffler said Wednesday that she will liquidate her stock holdings amid scrutiny of her trades following a briefing for senators earlier this year on the threat of coronavirus. Loeffler, R-Ga., in a statement Wednesday, announced the liquidation of all of her and her husband's holdings, in conjunction with legal counsel, in managed accounts. Critics have suggested Loeffler may have engaged in insider trading based on her knowledge about the coronavirus crisis — an accusation she has denied. "Amid this health crisis, the temptation to circulate lies and misinformation is too great for the media and my political opponents," Loeffler said. "That is why I'm taking steps to remove this temptation so that we can turn our focus back to where it belongs: on combating COVID-19 and restoring our country to health and economic recovery." News stories surfaced last month revealing that Loeffler and her husband sold stock on Jan. 24, the same day she sat in on a closed-door coronavirus briefing as a member of the Senate Health Committee with the Trump administration and with Dr. Anthony Fauci in attendance. Loeffler — who has said her accounts were managed by outside investment advisors — defended herself Wednesday.

President Donald Trump @realDonaldTrump –Absentee Ballots are a great way to vote for the many senior citizens, military, and others who can't get to the polls on Election Day. These ballots are very different from 100% Mail-In Voting, which is "RIPE for FRAUD," and shouldn't be allowed!

(((Rep. Nadler)))v@RepJerryNadler
The Trump Administration refuses to open a Special Enrollment Period for uninsured people to get coverage during the COVID-19 pandemic, leaving potentially millions of Americans on the hook if they get sick. But New York has stepped up.