Florida is Second Most in Virus Testing
The total number of confirmed Coronavirus cases in Florida has eclipsed 12,000 over the weekend with 221 of those patients who have died from the rapidly spreading disease.
Florida is #2 in the country with the most tests administered, so as more Floridians get tested, the higher the infection count will go. READ MORE
take our poll - story continues below
Completing this poll grants you access to The Floridian updates free of charge. You may opt out at anytime. You also agree to this site's Privacy Policy and Terms of Use.
The two counties with the most cases are still Broward and Miami-Dade Counties with several zip codes within those two respective counties showing very high concentrations of COVID-19 cases. All the very highly infected zip codes in Broward County have a big minority population
Rep. Debbie Wasserman Schultz (D) wants Gov. Ron DeSantis to call a "special session" of the Florida Legislature so that all shortcomings in Coronavirus response efforts at the stated level are fixed.
It goes without saying that Rep. Wasserman Schultz is not very happy with Gov. DeSantis' job as governor. READ MORE
More Love For RON
Another one of DeSantis' detractors and potential 2022 gubernatorial challenger is Agriculture Commissioner Nikki Fried (D), who recently tweeted that he is "failing to lead" during the pandemic.
The numbers keep rising…
Here is a snapshot of the most up-to-date numbers from the Florida Dept. of Health:
Visit The Floridian


 "DeSantis announces Florida second in nation in Coronavirus testing" by The Floridian's Javier Manjarres – As Florida just surpassed 12,350 confirmed cases of Coronavirus and 221 deaths, Gov. Ron DeSantis (R) has just announced that the state has tested 102,000 Floridians for the virus, second-most in the nation behind New York state. DeSantis has been widely criticized by Florida Democrats who claim that he hasn't done enough to protect Floridians from contracting the deadly disease, but according to the testing results from the state health officials, it appears as if DeSantis' may have been proven wrong. Democrats continue pointing at DeSantis' decision not to shut down the state sooner, with some actually blaming him for future infections and deaths. If anything, Democrats could make the case that Florida does not have sufficient personnel protective equipment (PPE), but that argument could be short-lived as Jared Moskowitz, the Director of the Florida Division of Emergency Management, is personally trolling for the scarce supplies, and because of the immense pressure he put on the leading N95 protective mask producer, 3M, President Trump invoked the Defense Production Act.
"Trump indictments may save Venezuela from coronavirus and Maduro regime | Opinion" by Andres Malave via The Floridian – If you are one of the millions of Americans quarantining because of the coronavirus pandemic, do yourself a favor and check out the second season of Amazon's Jack Ryan. It's not as good as the first season but the ripped-from-the-headlines geopolitical drama is enough to keep you watching and get you thinking. The series captures the real-life hell Venezuelans have been living under for more than two decades exceptionally well. It is a hell I know well. My parents fled Venezuela when I was ten years old to escape the horrors of socialism and pursue dreams of freedom and opportunity in America. Andres Malave was born in Venezuela and moved with his family to South Florida in 1994. He is a media strategist and political commentator and former spokesmen for Americans for Prosperity.
Andres Malave was born in Venezuela and moved with his family to South Florida in 1994. He is a media strategist and political commentator and former spokesmen for Americans for Prosperity. Spoiler Alert: In the season finale, Ryan storms the Venezuelan presidential palace to save his friend as the show's president, Nicolas Reyes, sends his military to close voting polls in a last-ditch effort to steal the election.
"Venezuela's oil baron Vladimir Putin poses national security threat to U.S." by The Floridian's Javier Manjarres – The outbreak of the Coronavirus in the U.S. appears to have redirected just about all of the Trump administration's efforts to fight the deadly virus while putting other issues like the humanitarian crisis in Venezuela on the backburner. Venezuela, like most countries, is dealing with the pandemic and the Trump administration is holding firm with the sanctions it levied on the Maduro regime even as the United Nations has signaled that they would like to see those sanctions eased or removed. Easing of those sanctions is not going to happen until Maduro is out of office because of fear that money or aid to Maduro's regime would only line the pockets of those most loyal to him. Another big issue is the Venezuelan economy. The once-mighty oil-producing nation has all-but been brought completely to its knees. The Russians and Chinese, along with Iran, have overrun Venezuela at the behest of Maduro, and Maduro himself has anchored his nation's economy on the drug trade.
"Joe Rogan: 'I'd rather vote for Trump' than Biden" by The Floridian's Mona Salama – Podcaster host Joe Rogan said he would "rather vote" for President Trump than the presumptive Democratic nominee, Joe Biden, saying he don't "think Biden can handle anything." "This is the real issue with the Democratic Party. They've essentially made us all morons with this Joe Biden thing," Rogan said Friday on his podcast show "Joe Rogan Experience. "I can't vote for [Biden]. I'd rather vote for Trump than him. I don't think Biden can handle anything. You're relying entirely on his cabinet. If you want to talk about an individual leader who can communicate, he can't do that. And we don't know what the f*ck he'll be like after a year in office." Speaking to guest, Eric Weinstein, managing director of Thiel Capital, Rogan went on to say the stress of being the leader of the free world took a toll in terms of how they look on both former Presidents Barack Obama and George W. Bush, but not Trump who "doesn't seem to be aging at all."
"Trump: 1,000 Medical Military Personnel Deploying To New York City to Battle Coronavirus" by The Floridian's Mona Salama – President Trump on Saturday said he is deploying 1,000 additional military personnel to New York City to help the city fight the coronavirus crisis. "At my direction, 1,000 military personnel are deploying to New York City to assist where they're needed the most," Trump said at Saturday's White House Coronavirus Task Force briefing. "That's the hottest of all the hot spots." Personnel that will be deployed are doctors, nurses, and respiratory specialists, Trump announced, adding they will be sent Sunday and Monday to New York, "where they're needed most." "We are getting doctors, nurses, respiratory specialists and other support workers," Trump stated. "These are from the military. We are taking people out of our military.
"Wasserman Schultz wants DeSantis to call for Coronavirus "special session"" by The Floridian's Javier Manjarres – Florida state Rep. Shevrin Jones (D) held another Coronavirus Tele-town hall this past Friday with special guest Rep. Debbie Wasserman Schultz (D). Rep. Jones' effort was to update constituents about the state and federal government responses to the pandemic that has now killed 8,100 Americans nationwide. Rep. Wasserman Schultz, who jokingly called herself "your self-appointed Jewish mother" and who also sits on the House Appropriations Committee, spoke plainly and without mincing her words. "We've seen just how serious this virus is…We really need to make sure we respect this virus. This virus is a nightmare…It controls the timeline," said Wasserman Schultz, adding that she nor any other politician can make the virus go away, and asked viewers and listeners to "head the social distancing guidelines."
"DeSantis pressured to suspend evictions and foreclosures during pandemic" by The Floridian's Javier Manjarres – Florida Governor Ron DeSantis appears to have been taking his cues from the White House, but it now appears as if the popular first-term governor could now be influenced by House Democrats pressuring him to do what they feel is in the best interest of Floridians. After Gov. DeSantis announced that he would be suspending all foreclosures and evictions for the next 45 days, Rep. Darren Soto (D) was quick to take credit for pressuring DeSantis's to make that decision. Rep. Soto claims that a bipartisan letter he signed requested that DeSantis temporarily suspend all evictions and foreclosures prompted DeSantis' decision. "During this unprecedented public health and economic crisis, many Floridians are furloughed, underemployed or unemployed and unable to pay their rent, mortgage or hotel / motel charges," wrote the Members last month.
"Florida unemployment website undergoes maintenance overnight after many experience issues filing" by Fox 35 Orlando – Florida's unemployment website is supposed to be back up and running after going down for maintenance overnight. Prior to the maintenance, many reported issues trying to submit applications. The system was overloaded as thousands tried to file unemployment claims because of coronavirus-related shutdowns. FOX 35's Sydney Cameron visited the website on Monday morning and made it to the first page of the application. Some people are reporting that the website crashes in the application process though. If that happens, there is still a way to get a paper application. They are available on the Florida Department of Economic Opportunity website. Senator Linda Stewart also has boxes of paper applications available outside her Orlando office at 1726 South Bumby Avenue. However, if you continue to attempt to apply online, the state recommends using Internet Explorer and says that you cannot access the application on your cell phone or tablet.
"Coronavirus: Florida cases up to 12,350; death toll tops 200" by WFLA 8 On Your Side Staff – As the number of coronavirus-related deaths in the United States nears 10,000, Florida is reporting an additional 199 cases of the disease, bringing the total number of confirmed cases past 12,000. There are now 12,350 confirmed cases in Florida. More than 1,500 people have been hospitalized, and 221 have died. The Florida Department of Health reported a number of new cases in the Tampa Bay area over the weekend.
"Florida Congresswoman calls for investigation into ship passenger's death" by Channel 10's Terrell Forney – The Coral Princess docked at Port Miami screened every soul before the people were loaded onto buses and headed to the airport. But the process did not happen fast enough for married couple Wilson and Toyling Maa. Wilson fell ill earlier in the week with flu-like symptoms. Lisa Ouchida is now worried about her sister, Toyling, who is in the hospital. Wilson's widow has shortness of breath and has been admitted to Jackson Memorial Hospital. "It's been a lot of stress and it has torn our family apart," said Ouchida. Toyling's sister tells us the process has been agonizing. The family is saying that Wilson was put on a ventilator while on the cruise ship, but there was no race to get him to a hospital once the ship docked. Congresswoman Debbie Mucarsel-Powell (FL-26) is now calling for an investigation by local authorities. Mucarsel-Powell said that Maa and his wife waited "four hours before being transported to a hospital."
"Coronavirus Florida: Organizations still help homeless during stay-at-home order" by Herald Tribune's Timothy Fanning – Three weeks ago Bill English was a ride supervisor at the Belle City Amusements and excited to finish the winter season and return home to Kansas. Having just left the Strawberry Festival in Plant City, English was ready to switch on the rides at Robarts Arena when he got the call. After a deluge of criticism, the Sarasota County Fair was canceled — less than an hour before it was scheduled to open. English and 80 others were let go, some of the earliest economic victims of the systematic effort to stop the spread of the coronavirus. "I was a supervisor with money to burn," said English. "Now I'm on the street getting handouts." English stood on the narrow sidewalk outside the Salvation Army on 10th Street in Sarasota. He was one of the hundreds waiting for dinner in a line that wrapped around the block. Cathy Bryant, director of operations, stood on the opposite end of the line handing out plates of cheese hamburgers, chicken legs, macaroni and cheese and salad. "It's not just people out on the street that are coming, it's people who are now feeding four children with meals that would have been provided by the school," said Bryant. "It's people who have been recently housed or lost their job — the numbers keep growing."
"Armed Florida man dead after barricading inside apartment with woman and child" by NBC News' Doha Madani – A Florida man was shot dead by authorities Saturday night after barricading himself in an apartment with his ex and her son. The man held his former partner and a 9-year-old boy hostage at an apartment building in Hialeah, a city in the Miami metropolitan area, after shooting and wounding two of her relatives, according to NBC Miami. Police said the man began shooting at authorities after a SWAT team arrived at the apartment around 9:30 p.m. Officers were in a standoff with the man for several hours before they were able to enter the residence and rescue the boy, who was unharmed. The man's former partner was found injured with a gunshot. The man was shot dead by authorities after he barricaded in the bathroom, according to NBC Miami.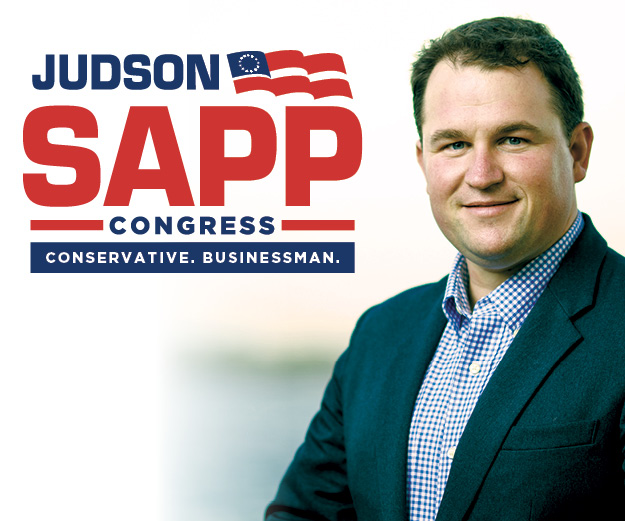 "Trump slams 'complaining' Dem Pritzker at coronavirus briefing, signals openness to more stimulus checks" by Fox News' Gregg Re – Saying "we hope we're seeing a leveling off in the hottest spots of them all," President Trump revealed Sunday evening that 1.67 million people have now been tested for coronavirus in the United States as the "light at the end of the tunnel" emerges — although he made clear he felt some politicians have let their constituents down during the crisis. Trump further signaled he'd be open to the government sending out an additional round of stimulus checks to Americans, saying: "I like the concept of it." He added that the current round of stimulus money should be distributed within two weeks. In the meantime, Illinois Gov. J.B. Pritzker was "complaining all the time" despite underperforming, Trump charged at a briefing with the president's coronavirus task force. The two officials have sparred in recent days, with the Democrat accusing the White House of failing to provide all the ventilators he wanted.
"State Shutdowns Have Taken at Least a Quarter of U.S. Economy Offline" by WSJ's Josh Mitchell – At least one-quarter of the U.S. economy has suddenly gone idle amid the coronavirus pandemic, an analysis conducted for The Wall Street Journal shows, an unprecedented shutdown of commerce that economists say has never occurred on such a wide scale. The study, by the economic-analysis firm Moody's Analytics, offers one of the most comprehensive looks yet at how much of the world's largest economy has shut down in the past three weeks. It also analyzes counties big and small—from Manhattan to tiny Gilpin County, Colo.—to estimate how a concentration of government shutdown orders in the counties that produce a disproportionate share of the nation's goods and services has weighed on the national picture. While 8 in 10 U.S. counties are under lockdown orders, according to Moody's, they represent nearly 96% of national output.
"Trump defends firing intelligence community watchdog" by CNN's Jeremy Herb, Zachary Cohen and Jason Hoffman – President Donald Trump on Saturday defended his firing of Michael Atkinson, the intelligence community inspector general who told Congress about the whistleblower complaint that led to his eventual impeachment, charging that Atkinson "did a terrible job, absolutely terrible." Trump claimed that Atkinson "took a fake report and gave it to Congress." Atkinson's firing is the latest case of the Trump administration removing officials who took part in the President's impeachment. Atkinson's dismissal comes in the midst of Trump's grappling with the coronavirus pandemic following his impeachment trial that ended in February. Atkinson came under fire from Trump and his allies because he notified Congress of the anonymous whistleblower complaint that alleged Trump sought dirt on former Vice President Joe Biden and withheld US security aid from Ukraine. Atkinson took the step under the inspector general statute when he determined that the complaint was credible.
"Boris Johnson remains in hospital due to persistent coronavirus symptoms: report" by Fox News' David Aaro – U.K. Prime Minister Boris Johnson remained at a hospital Monday due to persistent symptoms related to the coronavirus. He was admitted Sunday night due to a high temperature that doctors said required additional tests. Downing Street officials said he was hospitalized as a "precautionary step" and that he still remained in charge of the government. "The PM is still at hospital," a British government source told Reuters. "He spent the night in hospital." Johnson, 55, had reportedly been suffering persistent coronavirus symptoms 10 days after he tested positive. "On the advice of his doctor, the prime minister has tonight been admitted to hospital for tests. This is a precautionary step, as the prime minister continues to have persistent symptoms of coronavirus 10 days after testing positive for the virus," a spokesman said on Sunday.
"Heated disagreement breaks out in Situation Room over hydroxychloroquine" by CNN's Jim Acosta and Kaitlan Collins – There was a heated disagreement in the Situation Room this weekend over the efficacy of the anti-malaria drug hydroxychloroquine — but multiple sources say it was mostly one-sided, as President Donald Trump's top trade adviser Peter Navarro feuded with other officials over the drug's unproven effectiveness to treat coronavirus. The debate is not a new one inside the coronavirus task force — and medical experts have repeatedly explained to the President that there is a risk in enthusiastically touting hydroxychloroquine in case the drug doesn't ultimately work to combat the virus. But other aides and outside advisers have sided with Trump, including Navarro, who is still not a formal part of the task force but has wedged himself into the meetings. Axios first reported on the disagreement inside the White House about the drug. While discussing the latest on hydroxychloroquine this weekend, an exasperated Navarro lashed out at Dr. Anthony Fauci, one of the advisers who has urged caution about the drug, a person familiar with the meeting told CNN.
"Supreme Court to Weigh In on Wisconsin's Absentee Ballots" by WSJ's Jess Bravin and Alexa Corse – The Supreme Court was poised Sunday to decide whether Wisconsin voters would have an extra six days to submit absentee ballots to compensate for the disruption imposed by the coronavirus pandemic on Tuesday's in-person primary election. While more than a dozen other states postponed spring election dates to avoid conflicting with public-health orders to minimize crowds and public gatherings, Wisconsin decided to proceed with its April 7 primary. Democratic Party organizations and liberal-leaning groups sued seeking various accommodations in light of the coronavirus emergency, and last Thursday a federal judge in Madison, Wis., ordered state officials to extend the time for accepting absentee ballots to 4 p.m. on April 13 from the deadline specified in state law, 8 p.m. on election day. The judge reasoned that extending the deadline would protect the right to vote for citizens who chose the absentee-ballot alternative rather than appear in-person at polling stations, creating backlogs for election officials struggling to mail out and process the ballots.
"Judges balk at mass release of California prisoners over virus danger" by Politico's Josh Gerstein – A panel of federal judges has rebuffed a bid to order a mass release of California prison inmates in an effort to reduce the danger posed by the coronavirus. The three-judge panel did not rule out the possibility that lawyers for inmates could eventually win a court-ordered reduction in the state's prison population of roughly 120,000 to allow more social distancing, especially for elderly prisoners and those with pre-existing medical conditions. Proponents of slashing California's prison rolls took their request to three judges who, in 2009, ordered the state not to exceed 137.5% of the intended capacity of its prisons. However, in a ruling issued Saturday evening, Judge Kim Wardlaw of the 9th U.S. Circuit Court of Appeals and U.S. District Court Judges Kimberly Mueller and Jon Tigar said those who want that cap lowered because of the virus first need to go to individual judges and give the state an opportunity to make adjustments to the challenges posed by the pandemic.
"Aboard the USS Roosevelt, Sailors Braced for the Worst" by WSJ's Ben Kesling and Nancy A. Youssef – The visit to Vietnam in early March was intended as a historic milestone and a symbol of far-reaching U.S. aims in the Pacific, marking 25 years of diplomatic relations with a rare port call by an American aircraft carrier that had been months in the planning. But as the USS Theodore Roosevelt headed back out to sea, sailors and officers realized they faced danger aboard the ship. Crew members soon began suffering from an outbreak of Covid-19 that spread rapidly, plunging the Roosevelt and the Navy into a crisis that now holds implications for U.S. military readiness. Over a chaotic three weeks, commanders and Navy brass debated how to handle the outbreak as stricken sailors were airlifted to shore, with the carrier ultimately diverted to port in Guam. President Trump said Saturday that he supported a Navy decision to fire the Roosevelt's commander, Capt. Brett Crozier, after acting Navy Secretary Thomas Modly said he went outside the chain of command by demanding more help in a memo that received wide news coverage. But Capt. Crozier drew support from his crew and lawmakers vowed inquiries.
"Trump slams 'partisan' probes after Pelosi announces coronavirus committee: 'Here we go again'" by Fox News' Gregg Re – President Trump, speaking at the White House coronavirus briefing on Thursday, unloaded on Democrats who have created a new House committee with subpoena authority to investigate the federal response to the coronavirus pandemic. Also during the press conference, Treasury Secretary Steve Mnuchin announced that the first round of stimulus checks will be directly deposited into Americans' bank accounts in the next two weeks. And, Trump revealed he had again tested negative for coronavirus. "We have seen Americans unite with incredible selflessness and compassion," Trump began. "I want to remind everyone here in our nation's capital, especially in Congress, that this is not the time for politics, endless partisan investigations. Here we go again. They've already done extraordinary damage to our country in recent years." House Speaker Nancy Pelosi, D-Calif., announced Thursday she's creating a new House committee to oversee the coronavirus response. "It's witch hunt after witch hunt after witch hunt," Trump continued. "And in the end it's people doing the witch hunt who are losing — and they've been losing by a lot. And it's not any time for witch hunts."

President Donald Trump @realDonaldTrump –We are learning much about the Invisible Enemy. It is tough and smart, but we are tougher and smarter!

In the midst of a global pandemic, with thousands of Americans dying, what is Trump doing?
Retaliating against perceived enemies. Putting cronies in charge of oversight. And gutting the independence of the intelligence community.
All to hide the truth.