Not so bright at the end of the tunnel
The latest numbers by the Florida Dept. of Health show that the number of COVID-19 cases in Florida has dropped, and as more and more officials start to talk about easing restrictions on Floridians, Sen. Marco Rubio offered a sobering opinion about what the state could face in the coming weeks.
Rubio warns that once these restrictions begin to be lifted, the number of infections and deaths will increase.
He's right. READ MORE
Gov. Ron DeSantis has announced that the state of Florida has received 1 million N95 masks on top of the existing stockpile Emergency Services Director Jared Moskowitz said the state had on hand for healthcare workers. READ MORE
"Working with the White House, they've earmarked us a million (masks), we have 800,000 of that shipment in hand," said "When this all started, we had had millions of these masks ordered. We would be told they would be delivered on Friday then you'd go and they disappear. That's been a real real problem how the secondary markets work, but I'm glad we were able to work this out with the White House."
Florida's Trail
Some candidates are raising money, but most aren't. Some candidates can self-fund, but most can't READ MORE
Some candidates can score big endorsements, others can't READ MORE
Some candidates outraise their incumbent opponents, most don't READ MORE
The numbers are flattening?
Here is a snapshot of the most up-to-date numbers from the Florida Dept. of Health:
Visit The Floridian


Do House Democrats really need to be worried in 2020?
"Republican congressional candidates flashing big cash in Florida" by The Floridian's Javier Manjarres – Several candidates in the contested Republican congressional race for Florida's 19th district are beginning to pull away from the crowded field. The latest Federal Elections Commission (FEC) fundraising reports have just been released and it's become very clear that the members of the million-dollar club will be the candidates with the best shot of winning this highly touted congressional seat. It has proven difficult to raise money during the Coronavirus pandemic, so do the self-funders have a better shot at winning in 2020? When Dr. William Figlesthaler and his millions of dollars jumped into the race, Florida's political world took notice. "Dr. Fig" has said that he is willing to spend whatever it takes to win the race, as he expects independent expenditure PAC's to get into the race and possibly spend millions against him. Now businessman Casey Askar (pictured) has joined the race, and in the first 11 days of his campaign managed to raise $500,000. Askar has also loaned his campaign a whopping $3,000,000, bringing his cash on hand total to $3,482,873.
"Laura Loomer outraises Rep. Lois Frankel for third straight quarter" by The Floridian's Javier Manjarres – Even after being banned from all the major social media outlets, Conservative investigative reporter Laura Loomer has still managed to raise $560k for her congressional campaign in Florida. Loomer, who is running in Florida's 21st congressional district against Democratic Rep. Lois Frankel, outraised the incumbent congresswoman for the third straight federal campaign reporting cycle but still trails in cash on hand. According to the Federal Election Commission (FEC), Rep. Frankel leads Loomer by about a $1 million cash on hand, but that's because in 2018 she ran unopposed and didn't have to spend money on an opponent After the 2018 election, Frankel showed $967,475 cash left over. To date, Frankel has roughly $1,185,000 while Loomer has $127K. You can do the math. If you subtract the million or so carried over from 2018, the two women would be in a virtual fundraising tie.
"Dana Loesch, Top Conservatives Line Up behind Judson Sapp for Congress" by The Floridian's Daniel Molina – Florida has a number of congressional races that are high-profile considering that the state voted for President Trump in the 2016 presidential election, so all eyes will be on the sunshine state as the 2020 presidential election looms around the corner. One of those races is Florida's 3rd congressional district race, and candidate Judson Sapp (R) has just picked up another major endorsement. As a staunch supporter of the second amendment, Sapp has positioned himself as a candidate that will ensure that Americans' second amendment rights are not infringed. And, Dana Loesch, a spokeswoman for the National Rifle Association, has just announced that she is endorsing Sapp in his congressional bid. In a video released, Loesch explained her endorsement, expressing that she has been "incredibly impressed" with the campaign that Sapp has been running. Loesch detailed that "Judson Sapp is a fierce second amendment defender" and that "he gets the issue," adding that she has "personally grilled" Sapp when it comes to the topic.
Scary >>> Rubio warns of increased infections and deaths when COVID-19 restrictions are lifted
Of course she did >>> Former 2020 Rival Elizabeth Warren Endorses Joe Biden For President
Of course he did >>> Ted Cruz takes on Obama, News Media, and World Health Organization
Of course they all do >>> Askar Stands with Trump, Releases First Campaign Ad
TOUCHDOWN!!! >>> Football Legend Emmitt Smith Joins Ashley Moody in Anti-Price Gouging Campaign
"OPINION: To Checkmate Venezuela's Maduro, America Should Sanction His Spanish Enablers" by Juan Ángel Soto Jorge González-Gallarza Hernández via The Floridian – America is playing whack-a-mole with Venezuela's Nicolás Maduro. After losing access to most of its oil revenue, the tyrant's regime is overcoming U.S. sanctions by turning to narco-trafficking. To break this cycle and accelerate Maduro's demise, U.S. sanctions ought to target the country's that's helping him cling onto power: Spain. To be sure, sanctions thus far have had considerable effect, primarily by drying up the coffers of state-run oil giant PDVSA. Even Russia's part-public Rosneft has ended up selling off its money-losing assets in Venezuela to the Russian state—one of Maduro's last overt backers along with China. However, Maduro has proved stubborn and his grip on power resilient through his ability to weather sanctions by finding alternative revenue sources. He has done this primarily narco-trafficking and Washington is yet to devise a policy that reckons with this elusiveness. Given America's Jacksonian reluctance to topple him through intervention, spurring defections among Venezuela's military top brass is the only hope to see him go. To achieve that, U.S. sanctions have sought to turn off the bribe spigot—a steady stream of kickbacks that ensures military officials' loyalty to Maduro.
"Trump Threatens to Use Constitutional Authority to Adjourn Congress Over Stalled Nominations" by The Floridian's Mona Salama – President Trump threatened Wednesday to use his "constitutional authority" to force both chambers of Congress to adjourn to allow him to appoint nominees that are vacant in his administration without confirmation by the Senate. "The Senate should either fulfill its duty and vote on my nominees or it should formally adjourn so I can make recess appointments," Trump said at his coronavirus briefing in the Rose Garden. "We have a tremendous number of people that have to come into government. And now more so than ever before because of the virus and the problem." Both the House and the Senate are not expected to return until May 4, but the Upper Chamber has been conducting pro forma sessions, preventing the president from making recess appointments. "If the House will not agree to that adjournment, I will exercise my constitutional authority to adjourn both chambers of Congress," Trump decried. "The current practice of leaving town while conducting phony pro-forma sessions is a dereliction of duty that the American people cannot afford during this crisis. It is a scam that they do. It's a scam and everybody knows it, and it's been that way for a long time."
"Florida's Small Business Emergency Bridge Loan Program capped out" by Click Orlando's Nadeen Yanes – Out of 38,000 small business owners who applied for Florida's Small Business Emergency Bridge Loan Program, only 1,000 were approved. Meaning the program was closed on Tuesday, leaving 37,000 businesses without the much-needed help. "The businesses that applied and were unable to be funded through the Florida Small Business Emergency Bridge Loan program have options," said Michael W. Myhre, CEO of the Florida SBDC Network in a news release Tuesday. "We share in Governor DeSantis' and our partners at the Florida Department of Economic Opportunity commitment to help our state's small businesses survive and recover from COVID-19. To do that, we are now shifting our full attention to helping the unfunded applicants gain access and secure the vital federal disaster resources available to them." Hearing the news Wednesday morning left Evan Dimov, owner of Too Much Sauce in Orlando, with little hope. Dimov said he's lost more than 50% of his revenue, cut back his employees' hours and applied for any loan that he can qualify for. However, he was hoping this bridge loan could hold him over.
"Florida to Aggressively Test Nursing Home Patients, Staff" by Insurance Journal's Bobby Caina Calvan and Terry Spencer – Florida Gov. Ron DeSantis said Monday the state will more aggressively inspect nursing homes to detect patients and staff who are infected with the coronavirus while officials said it appears the disease's expansion in the state may be reaching a plateau. DeSantis said he has ordered the Florida National Guard to create 10 teams that will visit long-term care facilities to test employees and residents for the virus, with a focus on hard-hit Miami-Dade, Broward and Palm Beach counties. They will supplement 30 paramedics who have already been conducting such tests. DeSantis said then the virus had caused known infections at 94 of the state's 4,000 homes. In Clay County, in the Jacksonville area, 49 cases were reported at long-term care facilities, and 51 cases among residents and staff had been reported at a nursing home in Suwannee County, located halfway between Jacksonville and Tallahassee. Statewide, there were almost 840 coronavirus cases in residents and staff at long-term care facilities, as of Saturday.
"DeSantis shakes up leadership of Florida's unemployment system" by News Service of Florida's Jim Turner – Gov. Ron DeSantis on Wednesday shook up oversight of the state's unemployment-compensation system, which has struggled with a massive surge in applications because of economic fallout from the novel coronavirus. DeSantis put Department of Management Services Secretary Jonathan Satter in charge of the troubled CONNECT online unemployment system, taking over from Department of Economic Opportunity Executive Director Ken Lawson. "His mission is very simple, get assistance out and as quickly as you can," DeSantis said of Satter. DeSantis added that he hopes Satter will "rattle the cage," as the unemployment system continues to draw complaints as record numbers of claims have poured in during the past month. DeSantis said he has been unable to get updated information he wants. "I'd like to be able to come out and say X number of checks went out yesterday. X number of checks are going to go out by 5 o'clock, or whatever you have," DeSantis said. "I don't think that the response has been sufficient, in that regard."
"Florida Judge Orders ICE to Report Positive Coronavirus Employees from Third Party Contractors" by Newsweeks' Scott McDonald – A federal judge in South Florida ordered United States immigration officials to release the number of employees, and detainees, who have contracted COVID-19, also known as the coronavirus pandemic, under their care. The U.S. Immigration and Customs Enforcement (ICE) claims on its website that third-party contractors are not considered "staff" members, and that the agency is not obligated to report how many employees have coronavirus. However, U.S. Attorney General Magistrate Judge Jonathan Goodman said the information must be released by Friday for the three detention centers in South Florida. "To the contrary, it is designed to encompass anyone and everyone who works at the three facilities — including, by way of example, employees of third party contractors who provide services and personnel to the detention centers," he said.
"Bleak Economic Outlook For Tourism-Heavy South Florida" by NBC 6 South Florida's Tony Pipitone – Economists at the International Monetary Fund are calling it the Great Lockdown, and predict it will cause more economic harm than the Great Recession. In South Florida, experts with Florida International University's Perez Metropolitan Center Wednesday presented a bleak picture, as well -- with the brunt of the hardships predicted for those who can least afford it. The three main takeaways from the FIU webinar on what South Florida can expect:1) rapid employment loss in key industry centers; 2) huge one-month earning losses in Miami's hotel and cruise lines industries; and 3) potentially devastating social impacts, particularly in communities of color. On a day when Royal Caribbean announced it was laying off or furloughing a quarter of its workforce, and Trump National Doral revealed it has cut more than 500 jobs after it was forced to shut down, the FIU think tank focused on the economic fallout from a reeling tourism industry. But in London, the IMF's top economist Wednesday made clear the effects of the Great Lockdown go deeper than that. "This is a deep recession," said chief economist Gita Gopinath. "It is a recession that involves solvency issues. It is a deep recession that involves unemployment rates going up dramatically and these tend to leave scars."
"Florida Inmate Released Amid Pandemic Killed Someone the Next Day, Officials Say" by New York Times' Michael Levenson – It was an effort, like many across the country, to try to slow the spread of the coronavirus in jails. But one day after officials in Hillsborough County, Fla., released more than 160 inmates, one of them shot and killed a man in Tampa, the authorities said. The inmate, Joseph Edward Williams, 26, was arrested this week and charged with second-degree murder, resisting an officer with violence as well as drug and gun charges, according to the Hillsborough County Sheriff's Office. Mr. Williams had been released on March 19 from the Orient Road Jail in Tampa and committed the murder on March 20, the sheriff's office said. The case could reignite criticism from some law enforcement officials and prosecutors who had warned that releasing inmates as a public health response to the virus could jeopardize public safety. Mr. Williams had a criminal history that included previous convictions for burglary of an unoccupied conveyance in 2012 and being a felon in possession of a firearm in 2018, according to the sheriff's office.
"Florida reports nearly 900 new coronavirus cases; deaths surpass 600" by Tampa Bay Times' Florida reported nearly 900 new cases of the coronavirus Wednesday evening as state officials grapple with the question of how long to keep safer at home and other protective measures in place. The state said Wednesday that more than 600 people have died after contracting the easily spread coronavirus, including one new death in Citrus County. As of Wednesday afternoon, the state said there were 22,519 confirmed cases of the coronavirus and 627 total deaths. The state's case tracking includes residents and visitors diagnosed in Florida as well as a small number of Floridians who were tested and isolated elsewhere. Florida's online dashboard only reports the deaths of residents, but the state includes non-resident deaths in another format.
"Gov. DeSantis announces Florida task force to help reopen state" by WTSP's Jillian Olsen – There is one question on most Americans' minds — when will this pandemic be over? Florida is already looking for those answers. Gov. Ron DeSantis announced Wednesday he is building a task force to look into reopening the state. "We obviously got to be thinking what the next steps are for the state of Florida," DeSantis said. "I know the president has been talking about the reopening of the country…" DeSantis noted while they still do not know everything at this point about the coronavirus and are watching the data updates down to every minute, it is important to start planning for the future. That's why he is putting together a task force to help with the re-opening and resurgence in order to help Florida get back to a healthy, functioning society. The task force will be made up of elected leaders and economic, health and educational leaders. Names will be announced later this week. "I'll be seeking advice and ideas on pretty much everything under the sun," DeSantis said, outlining everything from travel to agricultural assistance. Reopening states also are at the front of President Donald Trump's mind. On Wednesday during a task force news briefing, he shared that reopening states may be closer than we thought.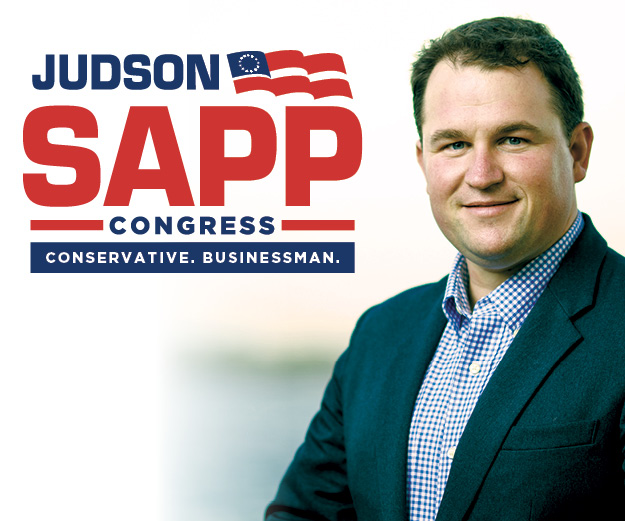 "Millions of Americans could lose stimulus payments to debt collectors" by CNN's Katie Lobosco – Millions of people received their stimulus payments from the federal government this week, but some are at risk of immediately losing the money if they owe credit card, medical, or private student loan debts. A loophole in the law could mean some of those who are most in need of the emergency aid don't get the money. About 33% of people in the United States have debt in collections and could be impacted, according to the National Consumer Law Center. The $2.2 trillion congressional coronavirus relief plan passed in March did not shield the stimulus payments from certain private debt collectors, though it specifically protected the money from being taken to cover unpaid taxes or federal student loan payments. (The law does allow the money to be garnished for child support payments.) Twenty-five state attorneys general and the Hawaii Office of Consumer Protection warned about the problem in a letter sent this week sent to Treasury Secretary Steven Mnuchin, asking him to issue guidance protecting the payments from private debt collectors, too.
"China may be conducting secret nuclear tests, State Department warns" by Fox News' Nick Givas, Rich Edson – The State Department is concerned China may be conducting small nuclear tests in secret, possibly violating an international agreement banning such tests, Fox News confirmed Wednesday. A new State Department report on compliance with arms control, nonproliferation and disarmament, first obtained by the Wall Street Journal earlier Wednesday, found that China may be flouting international law by conducting the tests within the northwest region of the country, using low explosive power. The report didn't prove any wrongdoing on the part of the Chinese, but still raised red flags. "Some compliance concerns are raised and some findings of violations are made," it read. Officials wrote that China had maintained a "high level of activity" at its Lop Nur site in 2019, and could be seeking to operate it year-round going forward. It also mentioned China's use of explosive containment chambers, extensive evacuations at the site and lack of transparency on nuclear testing as reasons for raising suspicions.
"U.S. Unemployment Claims Likely Continued at Record Levels" by WSJ's Eric Morath and Sarah Chaney – The number of Americans seeking unemployment benefits since the novel coronavirus pandemic shut down large segments of the U.S. economy a month ago likely continued to climb in record territory last week, showing the broad and escalating shock to the labor market. Nearly 17 million workers applied for jobless aid in the three weeks ended April 4. If claims continued at that pace in the week ended April 11, the level would well exceed 20 million. Before the pandemic, the largest number of Americans to ask for unemployment benefits in a four-week stretch was 2.7 million in the fall of 1982. Thursday's report is likely to show the number of Americans receiving unemployment payments, known as continuing claims, topped 10 million, which would also be a record high. "It might take until mid-May or longer before we see claims declining" to much lower levels, said University of Michigan labor economist Daniil Manaenkov. "It could take until we see the economy partially reopen." More Americans are receiving enhanced jobless benefits of $600 a week on top of usual state payments, and additional workers are eligible to receive unemployment insurance under the federal stimulus package signed into law in March. The expansion of benefits could make it more attractive for workers to apply, keeping claims at very high levels.
"US explores possibility that coronavirus started in Chinese lab, not a market" by CNN's Josh Campbell, Kylie Atwood and Evan Perez – US intelligence and national security officials say the United States government is looking into the possibility that the novel coronavirus originated in a Chinese laboratory rather than a market, according to multiple sources familiar with the matter who caution it is premature to draw any conclusions. The theory is one of multiple being pursued by investigators as they attempt to determine the origin of the coronavirus that has resulted in a pandemic and killed hundreds of thousands. The US does not believe the virus was associated with bioweapons research, and officials noted that the intelligence community is also exploring a range of other theories regarding the origination of the virus, as would typically be the case for high-profile incidents, according to an intelligence source. The theory has been pushed by supporters of the President, including some congressional Republicans, who are eager to deflect criticisms of Trump's handling of the pandemic.
"Cruz slams China as 'a threat to national security and global health'" by Fox News' Victor Garcia – Sen. Ted Cruz, R-Texas, called Wednesday for China to be held accountable for its role in the coronavirus pandemic, telling "The Story with Martha MacCallum" the virus could have been contained as a "regional outbreak" had Beijing's Communist government acted promptly. "You know, China has has long been the most significant geopolitical threat the United States faces," Cruz said. "And we've always viewed it as a human rights offense when they censor and silence free speech. "We've now seen that it's not just a human rights threat, but it is also a threat to national security and global health when it ... comes to this Wuhan outbreak," he added. Cruz went on to say China "has direct responsibility" for covering up the outbreak. "When you had brave physician whistleblowers blowing the whistle, the Chinese government came down on them. They silenced them," Cruz said. "They did everything they could to keep it quiet. And had they acted promptly, there may well have been a possibility this could have been contained as a regional outbreak. Instead, it ... became a global pandemic and the lives lost -- many, many of those are directly at China's doorstep."
"Trump Threatens to Adjourn Congress Over Nominees" by WSJ's Andrew Restuccia and Alex Leary – President Trump threatened to adjourn both chambers of Congress so he can appoint his nominees for key positions without confirmation by the Senate. During a news conference at the White House on Wednesday, Mr. Trump called on lawmakers to formally adjourn the House and Senate so he can make recess appointments for positions he said were important to the administration's response to the coronavirus pandemic. The Senate, which confirms a president's nominees, has been conducting what are called pro forma sessions while lawmakers are back in their states. No legislative business is conducted during these brief meetings, which sometimes last only a few minutes, but they technically prevent the president from making recess appointments. If lawmakers don't agree to adjourn and end the pro forma sessions, "I will exercise my constitutional authority to adjourn both chambers of Congress," Mr. Trump said. "The current practice of leaving town while conducting phony pro forma sessions is a dereliction of duty that the American people cannot afford during this crisis. It's a scam, what they do."
"Mnuchin and Small Business Administration urge Congress to boost loan program funding" by CNN's Lauren Fox and Paul LeBlanc – Treasury Secretary Steven Mnuchin and US Small Business Administration head Jovita Carranza urged Congress on Wednesday night to provide more money for the SBA's Paycheck Protection Program. The new loan program was designed to help put millions of dollars directly into the hands of small business owners affected by coronavirus. But as CNN has reported, the program is expected to officially run out of funding by Wednesday evening or Thursday morning amid an impasse between Democrats and Republicans on funding it. "We urge Congress to appropriate additional funds for the Paycheck Protection Program -- a critical and overwhelmingly bipartisan program -- at which point we will once again be able to process loan applications, issue loan numbers, and protect millions more paychecks," Mnuchin and Carranza said in a statement. "The high demand we have seen underscores the need for hardworking Americans to have access to relief as soon as possible," they said. "We want every eligible small business to participate and get the resources they need."
"2 Wuhan whistleblowers missing months after helping expose coronavirus outbreak, activists say" by Fox News' Frank Miles – Amid tightening controls on information in China, two citizen journalists reporting on the coronavirus pandemic in Wuhan disappeared in February, according to a report, and months later, activists say the whistleblowers are still missing. Armed with smart phones and social media accounts, nonsanctioned reporters of the outbreak challenged the Communist Party's tightly policed monopoly on information on an unprecedented scale. Fang Bin had been posting videos from Wuhan overcrowded hospitals, including footage of body bags piled in a minibus, waiting to be carted to a crematorium.
Fang, a seller of traditional Chinese clothing, filmed a testy exchange through the metal grill of his door with a dissent-quelling group of four or five officers. The footage posted on YouTube offered a glimpse into how the security apparatus is working overtime to keep a lid on public anger about the spread of the virus. "Why are there so many of you?" Fang asked. "If I open the door, you'll take me away!"
"Elizabeth Warren Backs Joe Biden for President" by WSJ's Joshua Jamerson – Sen. Elizabeth Warren backed Joe Biden as the presumptive Democratic presidential nominee, becoming the last of his top 2020 rivals to do so. Ms. Warren, of Massachusetts, ended her Democratic presidential bid in early March after much of the party, including former rivals in the primary, began coalescing around Mr. Biden's candidacy. She didn't immediately back either of the two remaining top contenders: Mr. Biden and Sen. Bernie Sanders of Vermont, who ended his bid last week and endorsed the former vice president on Monday. In a video posted on Twitter Wednesday, Ms. Warren cast a Biden administration as one that could lead America through the next phases of the coronavirus pandemic, noting that Mr. Biden helped former President Obama—who endorsed Mr. Biden on Tuesday—rebuild the economy after the 2007-09 recession. Ms. Warren also said Mr. Biden could bring the party together, listening to ideas from across its ideological spectrum.

President Donald Trump @realDonaldTrump -My Administration is committed to protecting the Homeland from the scourge of narco-terrorists and traffickers seeking to destabilize the United States and our Hemisphere. Our military deployments in the Caribbean & Eastern Pacific will endure until these threats are neutralized!

Nancy Pelosi @SpeakerPelosi - Now more than ever, we need the truth. And the truth is that Donald Trump dismantled the infrastructure handed to him which was meant to plan for and overcome a pandemic, resulting in unnecessary deaths and economic disaster.

Coronavirus this, Coronavirus that...