The 2020 Presidential Election Cycle and the Coronavirus
There is still a big presidential election later this year, and even though the COVID-19 virus seems to have derailed the entire world, politicians are still campaigning, albeit only via the internet and mail.
President Trump's campaign has not skipped a beat. Outside of putting together massive rallies, the campaign is still sending out tons of fundraising texts and emails.
take our poll - story continues below
Completing this poll grants you access to The Floridian updates free of charge. You may opt out at anytime. You also agree to this site's Privacy Policy and Terms of Use.
Presumptive Democratic Presidential nominee Joe Biden is also campaigning. Biden is campaigning off Trump's leadership during the Coronavirus pandemic.
"We're in the middle of a global pandemic, and the Trump Administration is preventing people from getting health care. I can't believe this needs to be said, but President Trump needs to reopen Obamacare enrollment, and he needs to do it now. Lives are at stake."- VP Joe Biden
THE VIRUS
Thousands of Floridians are expected to die in the coming months of the virus even as most are keeping their distance from each other, and locking themselves up at home.
It's going to get really bad. READ MORE
The White House predicts that tens of thousands of Americans will die of the COVID-19 bug READ MORE
THE COVER-UP >>> Rick Scott wants World Health Organization investigated over virus cover-up
DEATH CRUISE >>> Chip LaMarca: Coronavirus Cruise Ship's "failure of leadership" Threatens South Florida
The numbers keep rising…
Here is a snapshot of the most up-to-date numbers from the Florida Dept. of Health:
Visit The Floridian


"OPINION: Can Venezuela Survive the Pandemic?" by Gustavo Rojas-Matute via The Floridian – After Juan Guaidó's successful European and U.S. tour that had him meeting with top Western leaders including Angela Merkel, Boris Johnson, Justin Trudeau, Emmanuel Macron and Donald Trump, it was clear that the international community's strategy would focus on increasing pressure against Maduro's dictatorship, which now faces its greatest challenge, between COVID-19, the oil price war and, on a personal note, the U.S. Department of Justice's (DOJ) narco terrorism charges against him. Shortly after the tour, the United States announced that it was sanctioning Rosneft Trading S.A., the Russian company's trading arm, in order to curtail the trade of Venezuelan oil and generate more pressure on the Maduro regime., Another part of the strategy focused on making the European Union aware of the so-called blood gold, referring to the illegal gold mining and trade operations that help finance Maduro's dictatorship. In addition to international pressure, Guaidó was working on an agenda of internal pressure that included protest marches and other events. All this should have led to free presidential elections as a way out of the Venezuelan crisis.
"White House says COVID-19 death toll could reach 240,000" by The Floridian's Javier Manjarres – During his daily White House Coronavirus task force press conference on Tuesday, President Donald Trump told Americans that it was "going to be a rough two week period" after his administration announced that they could expect to see 100,000-240,000 die from the disease even as Americans continue to stay home. Trump also said: "This could be a hell of a bad two weeks. This is going to be a very bad two or maybe even three weeks. This is going to be three weeks like we've never seen before." The task force also divulged that as many as 1.5 to 2.2 million Americans could die if none of the current preventive measures were followed. Republican and Democratic members of Congress are in unison on pushing out the Coronavirus guidelines the Trump administrations have put forth about staying at home and social distancing. Rep. Debbie Mucarsel-Powell (D) is calling for Americans to "make the tough decisions & sacrifices" of staying home and continues to call for Gov. Ron DeSantis to issue a statewide stay-at-home order.
"Florida faces massive Coronavirus death toll in April, May" by The Floridian's Javier Manjarres – According to the Institute for Health Metrics and Evaluation, thousands of Floridians are projected to die as a result of contracting the COVID-19 virus, the bulk of those coming by the end of May. The White House says that upwards of 100,000 Americans could die from the disease. It is also projected that 5,568 Floridians will die by August 3rd. Self-quarantine and social distancing measures appear to be working, but according to these projections, it may not be enough. This is the reality Florida is facing.
"Rick Scott wants World Health Organization investigated over virus cover-up" by The Floridian's Javier Manjarres – The deadly Coronavirus that has spread across America, infecting 166,000+ Americans and killing 3,400+, originated in China. The Chinese government was quick to point the finger at the U.S. as being responsible for the outbreak, and it appears that the regime in Shanghai has covered up the true extent of the damage the virus has caused. The number of cases and deaths out of China appear to have dramatically, almost miraculously halted, as countries like Italy, Spain, and the U.S. are now reporting a higher death toll than China. Now, appears to be a concerted effort between the Communist Chinese government and the World Health Organization (WHO) to help "cover-up information" about the actual and real threat of the COVID-19 virus. Back on February 11th, Florida Senator Rick Scott (R) penned a letter to the Director-General of the WHO asking, demanding that they conduct a unilateral "in-depth analysis" of the spreading "China virus," but according to a letter Sen. Scott just wrote to the U.S. Congress where he asked them to "hold a hearing and investigate" the WHO because the organization failed or refused to conduct the investigation.
"LaMarca: Coronavirus Cruise Ship's "failure of leadership" Threatens South Florida" by The Floridian's Daniel Molina – As the COVID-19 pandemic continues to develop, Miami-Dade County and Broward County have seen rising cases of people that are infected. This week, Florida Rep. Chip LaMarca (R) took part in a conference with Florida Governor Ron DeSantis (R), and the governor suggested that it would be a grave mistake to allow more sick people into South Florida. The comments pertain to stopping Holland America from docking at Port Everglades. In response, Rep. LaMarca released a statement, commenting on the Governor's suggestion. "While I agree with Commissioner Udine that this ship needs a plan to treat sick passengers," the Florida lawmaker expressed. "Port Everglades should not be the only solution offered," he admitted. LaMarca detailed that "there are a multitude of other options that should be in our playbook, from nearby U.S. Naval Ports to seaports in much less populated communities."
"Gaetz Goes After "Low Integrity" Members of Congress Pelosi, Schiff, and Burr" by The Floridian's Daniel Molina – In recent weeks, news regarding lawmakers who had dumped stocks before the rise of the Coronavirus pandemic has dominated the media waves. This morning Florida Rep. Matt Gaetz (R) took aim at three other lawmakers who are also embroiled in the dilemma, and one of those lawmakers is North Carolina Senator Richard Burr (R). In a tweet released this morning, Rep. Gaetz took aim at the Republican Senator, arguing that Rep. Adam Schiff (D), House Speaker Pelosi (D) and Senator Burr (R) are now part of the "Gang of 8." He also called them "three of the lowest integrity people in Congress," noting that "it is the most dangerous Gang in the world." This comes at a time when the Department of Justice has announced that it will be investigating Senator Burr's stock trades. The investigation will also be coordinated in tandem with the Securities and Exchange Commission.
"Mcconnell: Impeachment 'Diverted The Attention Of The Government' From Coronavirus Threat" by The Floridian's Mona Salama – Senate Majority Leader Mitch McConnell (R-KY) on Tuesday said the Democrats' obsession with its impeachment push to impeach President Trump in January distracted the Trump administration from the threat of the coronavirus. "It came up while we were tied down in the impeachment trial. And I think it diverted the attention of the government because everything every day was all about impeachment," McConnell said in an interview on "The Hugh Hewitt Show." The House voted January 15 to send the articles of impeachment against Trump after a month long hold to the Senate. At the same week, on January 11 China reported its first known death due to coronavirus after Chinese researchers discovered a new, unknown disease had infected dozens of people. As the impeachment trial dragged on, Japan and South Korea reported on January 20 the infection had spread and China authorities sealed off the city of Wuhan, where the virus first emerged on January 23. A week later, the World Health Organization declared a global health emergency and on January 31 the Trump administration blocked foreign nationals who had traveled to China in the previous two weeks from entering the United States.
"No statewide shutdown for Florida, DeSantis says, because White House hasn't advised it" by Miami Herald's Lawrence Mower – Gov. Ron DeSantis on Tuesday said he had no plans to issue a statewide stay-at-home order, partly because he says he hasn't been told to do so by the White House task force. More than 30 states and the District of Columbia have already enacted such restrictions. During a news conference in Tallahassee, DeSantis was asked about a Herald/Times story that reported an epidemiologist advising the White House had told Florida's top health official to issue a statewide stay-at-home order on Monday. Ali Mokdad, a professor at the University of Washington's Institute for Health and Metrics Evaluation, told the Herald/Times that he told DeSantis' surgeon general, Scott Rivkees, that the state should issue a blanket stay-at-home order mandating the closure of non-essential businesses and social distance to slow the spread of the coronavirus. DeSantis expressed surprise about the story, which had been published Tuesday hours before his news conference.
"Coronavirus test results now delayed up to 14 days in Florida, residents say" by WFLA's Mahsa Saeidi – As testing for the coronavirus booms, the wait time to get your results back is also spiking in Florida. 8 On Your Side Investigates is hearing from people who've been stuck at home for days, including health care workers. Initially, some Tampa Bay residents said it was taking approximately 11 or 12 days to get results. After our report aired on Monday, 8 On Your Side heard from residents who said the wait times had been extended again. "What good is it to get the test kits if you can't get the results to the tests?" Cindy Forbus, a registered nurse, asked. Forbus received her test at a BayCare drive-thru site in Pinellas County on March 19. Pasco County resident Roy Karpp has also been waiting 12 days for results. As has nurse and mom Amy Gatlin. "As a nurse, what's going through your mind?" asked investigative reporter Mahsa Saeidi. "Who are we exposing?" said Gatlin. "My child was around hundreds of people at school." Everyone 8 On Your Side spoke with has one thing in common: they were tested at a drive-thru site and their test is being processed at a private commercial lab. Forbus called the Quest Diagnostics to get more information about the delay.
"Florida's Pioneering Medical Reforms" by WSJ's Sal Nuzzo and Vittorio Nastasi – The Covid-19 epidemic is putting new strains on the U.S. health-care system. Many states are struggling with shortages of ventilators and personal protective equipment. But the shortfalls aren't limited to hardware. According to the Association of American Medical Colleges, the U.S. will face a shortage of as many as 122,000 physicians by 2032. We recently published a study outlining state-level reforms to address the shortage, many of which one state—Florida—has already adopted. Other states are beginning to recognize the benefits of these reforms and are adopting measures to implement them temporarily. Thirty-five states and the District of Columbia have certificate-of-need laws, which require clinics and hospitals to complete a lengthy and burdensome approval process before adding new facilities and services. Florida repealed most of its certificate-of-need requirements last year. Within weeks, three hospitals that had previously had their expansion plans stymied announced immediate plans for new transplant services. Two other hospitals indicated that they would also expand in the near future. North Carolina and others are suspending laws that prevent hospitals from expanding their number of beds.
"South Florida doctors turning to malaria drug for sickest coronavirus patients" by Sun Sentinel's Cindy Krischer Goodman – Even before the FDA granted provisional approval this week, South Florida doctors started turning to an anti-malaria drug to treat the sickest coronavirus patients. The drug therapy, a combination of the malaria drug and an antibiotic, attacks the new coronavirus in different ways and has shown potential in fighting the highly contagious and deadly virus. About two weeks ago, doctors at Broward Health, a public hospital system in the northern part of the county, began using the treatment, choosing the sickest patients who aren't improving on their own. Dave Lacknauth, director of pharmacy services for Broward Health, said only patients who had severe respiratory symptoms get the experimental treatment that can have harsh side effects. . Hydroxychloroquine, the anti-malaria drug, slows the growth of the new coronavirus in some patients and azithromycin, the antibiotic sometimes referred to as a Z-pack, increases the immune response and fights off secondary infections. Hospitals around the world report anecdotal evidence that the treatment shows benefits, but patients with existing heart problems or taking certain drugs, such as anti-depressants that affect heart rhythm, can die of heart attacks or lethal drug interactions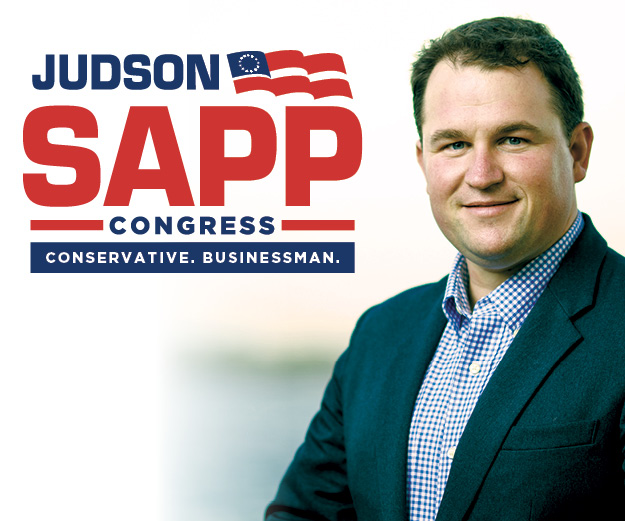 "Biden facing enthusiasm gap even as polls show him topping Trump" by Fox News' Paul Steinhauser – As the race for the White House transitions from a primary battle between former Vice President Joe Biden and Sen. Bernie Sanders, I-Vt., to a likely general election showdown between Biden and President Trump, two new national polls show the former vice president holding the early edge over the GOP incumbent. But in a potentially troubling sign for Biden, one of the two surveys points to a large enthusiasm gap that favors Trump. According to an ABC News/Washington Post poll, 53 percent of Trump supporters say they're "very enthusiastic" about supporting the president, but only 24 percent of those backing Biden say the same about supporting the former vice president. In another stat that speaks to a lingering divide in the party, 15 percent of Democrats and Democrat-leaning independents who back Vermont Sen. Sanders even say they'd support Trump over Biden in the general election. Overall, Biden holds a slight 49-47 percent edge over the president among registered voters. But the 2-point advantage is well within the margin of error of the survey, which was conducted March 22-25.
"The US is swiftly removing migrant children due to new coronavirus restrictions" by CNN's Priscilla Alvarez – The United States is returning some unaccompanied migrant children arrested on the US-Mexico border to their home countries under new coronavirus guidelines, a move the Trump administration has up until now been unable to do. Earlier this month, at the direction of the Centers for Disease Control and Prevention, the Department of Homeland Security began suspending entry of all migrants "seeking to enter the US without proper travel documentation" for both the northern and southern border. Migrant children arrested by Border Patrol without a parent or guardian were initially exempt. Customs and Border Protection, an agency within DHS, said in a statement Monday, however, that minors could be included, meaning children who arrive alone at the border could be sent to their origin country instead of turned over to the Health and Human Services Department, which is typically charged with their care.
"Energy Crisis Intensifies as Oil Tumbles to 18-Year Low" by WSJ's Amrith Ramkumar and David Hodari – The oil crash deepened on Monday, sending prices to an 18-year low in a stark demonstration of how the coronavirus is crippling fuel demand and leaving consumers unable to take advantage at the pump. U.S. crude-oil futures slumped 6.6% to $20.09 a barrel, ending the day at their lowest level since February 2002. The drop brings their slide for the year to 67%, or $41. Oil enters the final trading day of March on pace for its biggest percentage drops on record for any month or quarter, according to according to a Dow Jones Market Data analysis of figures going back to 1983. The latest declines came after President Trump said he was extending his administration's social-distancing guidelines to fight the coronavirus for another 30 days through the end of April, causing industry analysts to further lower their expectations for fuel consumption. The pandemic has halted economic activity and global travel, resulting in a historic drop in oil demand. Typically when fuel prices plummet, consumers drive more, helping the energy sector recover. That process can't occur due to the restrictions on travel and movement in place around the world to fight the virus, leaving traders to project a massive surplus of oil and even lower prices ahead.
"Congress eyes avoiding Washington for at least a month" by Politico's Burgess Everett, Heather Caygle and John Bresnahan – After passing the largest economic relief bill in history, Congress is now considering staying away from Washington for a month or more as the coronavirus makes even the routine act of legislating a dangerous risk for new transmissions. Officially, Congress is scheduled to come back on April 20 as lawmakers try to avoid traveling and congregating amid the raging crisis and as they plot a potential fourth phase of economic relief. Unofficially, it could take even longer for Congress to physically come back into session. And longer still for things to return to anywhere near normal on Capitol Hill, where members of both chambers, staffers and U.S. Capitol Police officers have now tested positive for the deadly respiratory virus. President Donald Trump on Sunday embraced extending his administration's social distancing guidance until April 30, an edict that now clashes with the Senate and House schedules to return on April 20. Those schedules are tentative, according to aides in both parties, and are almost certain to be pushed back unless there's must-pass legislation that forces Congress' hand.
"Stocks jump building on best week since 1938" by Fox Business's Jonathan Garber – U.S. equity markets locked in gains Monday as traders digested the news that social-distancing guidelines were extended until at least April 30 and as Treasury Secretary Steven Mnuchin reiterated details on how small businesses can obtain loans quickly in an interview on FOX Business. The Dow Jones Industrial Average rose 690 points or 3 percent. The S&P 500 and Nasdaq Composite gained 3.3 percent and 3.6 percent, respectively. Last week, the Dow added 13 percent, making for its best week since 1938. The markets also absorbed news of worker furloughs in the retail sector. Macy's plans to furlough the majority of its 130,000 employees and while The Container Store said it has furloughed some corporate staff. Shares of both companies fell on the news. Airlines slid as they awaited the release of tens of billions of dollars of aid from the federal government. Additionally, cruise operators remained under pressure after receiving a downgrade from Berenberg Research. General Motors was in focus after President Trump praised the automaker, saying it was doing a "fantastic job" ramping up ventilator production.
"House Democrats eye ambitious fourth coronavirus bill" by CNN's Haley Byrd – House Democratic leaders laid out their priorities for an ambitious fourth coronavirus response package on Monday, saying they hope to pass bipartisan legislation with more direct payments for individuals, money for state and local governments, and funding for infrastructure. House Speaker Nancy Pelosi said members will be working together to craft the legislation as they remain in their districts for much of April, hoping to vote on the bill when the House returns. Exactly when House members will come back to the Capitol remains in flux, but House Majority Leader Steny Hoyer said Monday in a notice to lawmakers that no votes are expected before April 20. "We're not coming back for a few weeks, but I do think we can be working on our committee work in the meantime," Pelosi said during a phone call with reporters Monday. "I think it is really important that as soon as we are here, we are ready to pass legislation." She said she does not expect to have the legislation finalized before the House returns. The effort to draft new legislation comes after Congress approved a $2.2 trillion coronavirus stimulus package last week — standing as the largest emergency aid measure in American history. Before that, lawmakers passed two other coronavirus response bills.
"U.S. Prepares for Prolonged Shutdowns as Coronavirus Strains Hospitals" by WSJ's Jennifer Calfas, Chong Koh Ping and Ann M. Simmons – A U.S. Navy ship outfitted with 1,000 hospital beds pulled into New York Harbor. Tents sprung up in New York City's Central Park. The Javits Center, a 1.8 million-square-foot convention center in Manhattan, opened its doors as a makeshift hospital. They are part of a striking new reality in New York City and across America, as state and federal leaders take steps unprecedented in modern times to fight the global coronavirus pandemic that has infected nearly 160,000 Americans and more than 775,000 people globally. With nearly half of states now reporting more than 1,000 confirmed infections, governors and mayors across the U.S. are working to secure more medical supplies, adding restrictions and asking the federal government for better coordination. In New York—the site of the worst outbreak in the country, with more than 66,000 confirmed cases—officials expanded hospital capacity in unconventional ways in the days before the pandemic is expected to reach its peak in the state. "We believe that we're dealing with this pandemic at a level, intensity and density that no one has seen before," New York Gov. Andrew Cuomo said inside the Javits Center on Monday. "And hopefully we'll learn lessons here that we can then share with people across this nation."
"Trump shows off new rapid coronavirus test kit in Rose Garden, as HHS says 1 million Americans tested" by Fox News' Andrew O'Reilly – President Trump and the Department of Health and Human Services [HHS] announced Monday that the United States has tested over 1 million people for the coronavirus, as the president unveiled a new rapid test kit for the contagion aimed at providing results within five minutes. Speaking from the White House's Rose Garden, Trump said that reaching 1 million tests is "a milestone in our war against the coronavirus." Trump's announcement on the new rapid test kit from Abbott Laboratories comes just days after the company said that the U.S. Food and Drug Administration had given them emergency clearance to produce its cartridge-based test. The company says that its test delivers a negative result in 13 minutes when the virus is not detected. Also during the press conference, Trump also announced that Ford is repurposing an auto parts factory west of Detroit to start building simple ventilators to treat coronavirus patients. The automaker says that starting the week of April 20, it expects to produce 50,000 ventilators in 100 days. The plant in Ypsilanti Township, Michigan, would have the ability to build 30,000 per month after that. Ford also is working with GE Healthcare to double production of a more sophisticated ventilator at a factory in Madison, Wisconsin.
"Spring cases in limbo without Supreme Court guidance on arguments during pandemic" by CNN's Joan Biskupic – The Supreme Court has yet to announce alternatives for regular oral arguments in pending cases, even as President Donald Trump has declared the national distancing guidelines should continue through April. The justices issued an order on Monday in an April case, as if the month's schedule had not changed amid the death and turmoil of Covid-19. The Court allocated the argument time among various parties in a still-slated April 21 dispute from Oklahoma. That ambiguous order and lack of public notice about how the nine justices may modify their practices for spring cases has only added to the swirl of uncertainty in difficult times. The reluctance to offer alternatives — or provide clarity about possible postponements — reinforces the secrecy around what is already one of the most insular and mysterious institutions of government. Earlier in March as social distancing measures began and government offices closed, the justices indefinitely postponed a slate of 11 cases that were to be heard this month. But the justices offered no suggestion of how those March disputes would eventually be aired or resolved. And now, nine April cases, scheduled to begin on the 20th of the month and run for two weeks, are similarly in limbo. Oral arguments are important to the justices' consideration of disputes, but, as demonstrated by a handful of actions each term, not crucial to decisions
 "Trump Calls for New $2 Trillion Infrastructure Bill" by WSJ's Catherine Lucey and Andrew Duehren – President Trump on Tuesday said a significant investment in infrastructure should be part of a fourth congressional coronavirus relief package, citing an opportunity in low interest rates. "With interest rates for the United States being at ZERO, this is the time to do our decades long awaited Infrastructure Bill," Mr. Trump wrote on Twitter. "It should be VERY BIG & BOLD, Two Trillion Dollars, and be focused solely on jobs and rebuilding the once great infrastructure of our Country!" Asked at a press briefing later Tuesday how he proposes to pay for the plan, Mr. Trump said, "we're going to borrow the money at zero-percent interest." He added: "Our interest payments would be almost zero and we can borrow long term. People want to be in the United States. They want to be invested in the United States." In a reference to a possible fourth round of legislation responding to the coronavirus outbreak, which has killed more than 3,000 people in the U.S., Mr. Trump tweeted: "Phase 4." The divided Congress has already passed three major pieces of legislation to address the pandemic: a roughly $2 trillion stimulus bill that includes checks to households, bailouts for airlines and other distressed industries, and loans and grants for small business; an earlier package of tax credits and increases for unemployment benefits and food assistance; and fresh funds for health agencies and virus testing.
"Pompeo: Americans abroad should try to get home 'immediately'" by Fox News' Morgan Phillips – Secretary of State Mike Pompeo on Tuesday urged Americans living abroad to return home as soon as possible, or they may lose the ability to do so. "Americans who wish to return home from abroad should do so immediately and make arrangements to accomplish that," Pompeo said at a news briefing. "We do not know how long the commercial flights in your countries may continue to operate," Pompeo continued, as many airlines have already slashed most of their international service. "We can't guarantee the U.S. government's ability to arrange charter flights indefinitely where commercial options no longer exist," he added. Pompeo urged Americans abroad to register with their local embassy or do so online via STEP, the State Department's Smart Traveler Enrollment Program, and "work your way back here." Pompeo said he had never been more proud than he was of his team right now, adding that a 24/7 repatriation task force would continue to bring home thousands more Americans in the coming days and weeks. "Never in the department's 230-year history have we led a worldwide evacuation of such enormous geographic complexity and such geographic scale," Pompeo said. "We have no higher duty to the American people than to pull this off."
"McConnell: Impeachment trial 'diverted' attention from coronavirus crisis in China" by CNN's Clare Foran – Senate Majority Leader Mitch McConnell suggested on Tuesday that the impeachment trial of President Donald Trump distracted the US government from the growing coronavirus crisis in China. In an interview with radio host Hugh Hewitt, McConnell said that the crisis "came up while we were tied down in the impeachment trial. And I think it diverted the attention of the government, because everything, every day was all about impeachment." "Tom figured this out early, and he was absolutely right," McConnell added, a reference to Republican Sen. Tom Cotton of Arkansas, who he described as the first to sound the alarm in the Senate about the situation unfolding in China. Cotton came under criticism for floating theories about the origin of the virus including suggesting that it might have originated in a lab in China. During a press briefing on Tuesday, Trump said impeachment "probably did" distract him from responding to the coronavirus outbreak. "I think I handled it very well, but I guess it probably did (distract me)," Trump said. "I mean, I got impeached. I think, you know, I certainly devoted a little time to thinking about it." He added, "Did it divert my attention? I think I'm getting A+'s for the way I handled myself during a phony impeachment, OK? … But certainly, I guess, I thought of it and I think I probably acted — I don't think I would have done any better had I not been impeached, OK?"
"Navy scrambles to aid aircraft carrier as more than 100 sailors test positive for coronavirus" by Politico's Jacqueline Feldscher and Lara Seligman – The Navy is racing to find solutions to the deteriorating situation aboard the aircraft carrier USS Theodore Roosevelt as more than 100 sailors test positive for the coronavirus, the head of the service said Tuesday. During an appearance on CNN, acting Navy Secretary Thomas Modly responded to a letter written Sunday by Capt. Brett Crozier, the carrier's commanding officer, asking senior commanders for help as the ship goes through the painstaking process of testing all 5,000 crew members while it is sidelined in Guam. Most of the crew is still aboard the ship, where tight spaces make social distancing impossible. In the letter, reported by the San Francisco Chronicle, Crozier wrote that the "spread of the disease is ongoing and accelerating" as the ship is docked in Guam. "We are not at war," the captain wrote. "Sailors do not need to die. If we do not act now, we are failing to properly take care of our most trusted asset — our sailors." A senior officer aboard the carrier separately told the newspaper that 150 to 200 sailors had tested positive. Modly told CNN today that he has "been aware of [the carrier situation] for about 24 hours" and has been trying to get sailors off the ship for several days, but is having problems finding available space for the sailors to be quarantined in Guam.
"Trump says he's open to joining Russian-Saudi oil talks amid price war" by Fox News' Michael Ruiz – With global oil prices plummeting during the coronavirus pandemic, President Trump said Tuesday that he is open to joining the leaders of Russia and Saudi Arabia in talks as the two countries try to resolve a price war. "Russia and Saudi Arabia are going at it," President Trump said at a White House news briefing Tuesday, pointing to the steep decline in oil prices as a threat to the American energy industry. The Saudis sharply slashed their prices earlier this month after talks with Russia on how much to cut production to address the coronavirus and its stifling effect on the economy collapsed, Fox News has reported. The price of oil has declined so much in the standoff that President Trump compared its current cost per barrel to that of the 1950s. He said he had already had "great" talks with both Russian President Vladimir Putin and Crown Prince Mohammed bin Salman separately. "The two countries are discussing it, and I am joining at the appropriate time if need be," Trump said. But he called for a market recovery, predicting that although gas prices could drop to less than a dollar a gallon it would come at the cost of American jobs.
"Trump warns of 'painful' two weeks ahead as White House projects more than 100,000 coronavirus deaths" by CNN's Kevin Liptak and Kaitlan Collins – President Donald Trump warned of a "painful" and "tough" two-week stretch ahead as he extended nationwide distancing measures that — even if followed closely — could still mean more than 100,000 and up to 240,000 Americans die from coronavirus. It was a stark message from a President who spent weeks downplaying the severity of the virus and questioned its potential impact in the United States. Trump did not minimize what has become the gravest public health crisis in decades during his remarks that stretched more than two hours on Tuesday. Instead, he advised Americans that darker days are still to come. "I want every American to be prepared for the hard days that lie ahead. We're going to go through a very tough two weeks," Trump said, setting expectations for a dire fortnight where death rates spike. He was speaking during a White House news conference meant to formally reissue nationwide coronavirus guidelines after Trump — faced with dire models showing hundreds of thousands of potential American deaths, polls indicating support for social distancing and calamitous scenes at New York hospitals — determined another 30 days of social distancing were necessary to avert disaster.
"DOJ's FISA report contradicts claims by Dems, media figures that surveillance rules were strictly observed" by Fox News' Gregg Re – New findings by the Justice Department inspector general that the FBI has repeatedly violated surveillance rules stood in stark contrast to the years of assurances from top Democrats and media commentators that bureau scrupulously handled Foreign Intelligence Surveillance Act (FISA) warrants — and prompted Republican lawmakers to caution that the FBI seemingly believes it has "carte blanche to routinely erode the liberties of Americans without proper justification." The DOJ watchdog identified critical errors in every FBI wiretap application that it audited as part of the fallout from the bureau's heavily flawed investigation into former Trump advisor Carter Page, who was surveilled in part because of a largely discredited dossier funded by the Hillary Clinton campaign and the Democratic National Committee (DNC). An FBI lawyer in that case even falsified a CIA email submitted to the FISA court in order to make Page's communications with Russians appear nefarious, the DOJ inspector general found; and the DOJ has concluded that the Page warrant was legally improper.
"White House task force actively discussing whether public should be wearing masks, Fauci says" by CNN's Devan Cole and Paul LeBlanc – A key member of the White House's coronavirus task force said Tuesday the idea of recommending broad use of masks in the US to prevent the spread of coronavirus is under "very active discussion" by the group. "The idea of getting a much more broad, community-wide use of masks outside of the health care setting is under very active discussion at the task force. The CDC group is looking at that very carefully," Dr. Anthony Fauci, the nation's top infectious disease expert, told CNN's Jim Sciutto on "Newsroom." The comments from Fauci, who said the task force will be discussing the potential recommendation on Tuesday, come a day after President Donald Trump said he could foresee a scenario where all Americans are recommended to wear masks in public to curb the spread of the virus. The idea runs counter to the current government directive that masks aren't necessary for most people. A source close to the coronavirus task force told CNN on Monday that part of the issue with the possible recommendation is the current supply of masks would not meet the ongoing demand.

President Donald Trump @realDonaldTrump –My proposal to the politically correct Automobile Companies would lower the average price of a car to consumers by more than $3500, while at the same time making the cars substantially safer. Engines would run smoother. Positive impact on the environment! Foolish executives!

Joe Biden @JoeBiden – We're in the middle of a global pandemic, and the Trump Administration is preventing people from getting health care.
I can't believe this needs to be said, but President Trump needs to reopen Obamacare enrollment, and he needs to do it now. Lives are at stake.