DeSantis Continues the Coronavirus Crackdown
Amid criticism from Democrats that he isn't doing enough to protect Floridians from catching the Coronavirus, Gov. Ron DeSantis has signed more executive orders doing just that.
DeSantis wants those coming from the New York area to Florida to self-quarantine and has directed the State Surgeon General and State Health Officer to prevent senior citizens (those 65 years of age or older) to stay home.
take our poll - story continues below
Completing this poll grants you access to The Floridian updates free of charge. You may opt out at anytime. You also agree to this site's Privacy Policy and Terms of Use.
"Now is the time to take care of yourself, stay away from crowds, stay at home as much as you can and do the right things for yourself and your community," said DeSantis during a press conference.
Democrats are still hungover DeSantis not mandating that all beaches and business in the state be closed.
Why?
Well, there are counties where the virus isn't an issue, so why shut down those counties?
Makes sense, right? READ MORE
NO MONEY FOR YOU MR. CHANG
As the federal government begins to dish out taxpayer dollars to Americans and American businesses, Rep. Matt Gaetz wants to make sure that businesses owned by the Chinese government don't receive one penny of assistance. READ MORE
On A Lighter Note…
We all need a little comic relief these days so here is the funniest thing you will read today. Courtesy: President Donald Trump READ MORE
Here is a snapshot of the most up-to-date numbers from the Florida Dept. of Health:
Visit The Floridian


"Trump sarcastically rips Romney after he tests negative for COVID-19" by The Floridian's Javier Manjarres – Utah Senator Mitt Romney is the latest member of the U.S. Congress to test negative for the deadly Coronavirus, and President Donald Trump is elated to hear the good news that his Republican "'Frenemy" in the U.S Senate is doing just fine, even though he was a "terrible presidential candidate," an "even worse U.S. Senator," and a "RINO." President Trump's sarcasm oozes out of his early morning tweet. You can't help but chuckle, a little. Meanwhile, the Coronavirus begins to spread nationwide putting the U.S. as the third highest in confirmed cases behind China and Italy.
"White House, Senate Reach Deal on $2 Trillion Coronavirus Stimulus Package" by The Floridian's Mona Salama – The White House and Senate leaders struck a major deal early Wednesday morning on a massive $2-trillion relief package aimed at jolting the economy from the detrimental impact amid the coronavirus outbreak crisis. The announcement caps five days of intense negotiations between senators and the White House that produced the most expensive and far-reaching bipartisan measures in the history of Congress. Before a deal was reached, stock market rose sharply Tuesday in anticipation of the deal, with the Dow Jones industrial average surging more than 2,100 points, or 11.4 percent. "Ladies and gentleman, we are done," White House legislative affairs director Eric Ueland said right before 1 a.m. ET. "We have a deal. Much of the work on the bill text has been completed and I'm hopeful over the next few hours it will be finished. We will circulate it early in the morning." Treasury Secretary Steven Mnuchin said Trump was "pleased" with the deal and urged Pelosi to take up and pass the Senate bill without any changes. "This is a very important bipartisan legislation that is going to be very important to help American workers, American business. We couldn't be more pleased. I've spoken to the president, many times today, and he's very pleased with this legislation, and the impact that this is going to have," Mnuchin said after the final meeting. Senate Majority Leader Mitch McConnell (R-KY) took to the senate floor shortly after to announce that a deal had been reached with an expecting vote once the Senate resumes at noon on Wednesday.
"DeSantis Says NO Lockdown for Florida" by The Floridian's Daniel Molina – States like California and New York, considered the epicenter of the coronavirus in the United States, have ushered in state lockdowns in order to combat the spreading of COVID-19. With counties like Miami-Dade and Broward seeing spikes in cases regarding the deadly disease, Florida Governor Ron DeSantis (R) is not following suit and saying that he has a good reason for not doing so. In addressing Floridians, Governor DeSantis stated that "this is not a virus that's impacting every corner of the state." As such, he does not find it suitable to put the state on lockdown, and he instead vows to continue working with state leadership to continue urging Floridians to stay indoors and practice social distancing. However, the Governor has received criticism for not following in the footsteps of the aforementioned states. Still, the Governor affirms that the cases have largely been concentrated in South Florida, and that the state is not facing the same level of threat that other states are facing. As the Federal Government moves to adequately respond to the number of cases and deaths that are being reported, Florida will continue to be closely watched in the coming days.
"Coronavirus "has upended' Senate Democrats chances in 2020" by The Floridian's Javier Manjarres – The Coronavirus pandemic has all-but paralyzed the political world, but while Republicans don't appear worried about their chances of retaining The White House and Senate, and winning back the House, the Democratic Senatorial Campaign Committee (DSCC) is a little worried about their chances of winning the Senate in 2020. In a fundraising letter to supporters, the DSCC writes that the Coronavirus "has completely upended the Democratic Party's strategy to flip the Senate," because they had to halt all of their grassroots, on the ground campaign efforts. "With traditional campaign tactics off the table and millions of Americans staying home, we have no choice but to develop an entirely new, unprecedented strategy to flip the Senate," wrote the DSCC Executive Director Scott Fairchild The DSCC's counterparts, the National Republican Senatorial Committee (NRSC), is pushing a much different and positive message that focuses on the recent blocking of Coronavirus stimulus legislation by Senate Democrats. The DSCC is also focusing on the insider trading allegations made against Republicans senators as the pandemic began to hit the U.S. but seems to conveniently forget to mention that Democratic Senator Diane Feinstein is also one of those senators who allegedly financially benefitted off of the spreading pandemic
"OPINION: Senators Rubio and Scott Should Reconsider: Offshore Energy Moratorium off Florida's Coast Jeopardizes Military Readiness" by Floridian Press – Today, a substantial portion of the Eastern Gulf of Mexico off Florida's coast cannot realize its potential for oil and gas exploration because of a moratorium. The moratorium, passed in 2006, is set to expire in 2022. Unfortunately, Florida Senators Marco Rubio and Rick Scott are pushing to block offshore energy exploration in Florida for another decade with a new amendment. While concerns for tourism in Florida are driving this, using the excuse that removing the moratorium will hurt military operational needs is nonsense. Extending the moratorium would jeopardize America's national security and the state's military personnel. From a military standpoint, the moratorium blocking offshore energy in the Eastern Gulf of Mexico makes little sense and an extension of the measure makes even less. First, more domestic energy supply is good for our military, which remains the world's single largest purchaser of fuel, particularly when it comes to light refined petroleum products such as jet fuel and diesel. More domestic supply lowers cost. Producing more oil at home, in contrast to buying it from our adversaries, would also be a strategic advantage, as it would be a source with which no enemy could interfere. The Department of Defense (DOD) has considerable experience working with the Department of Interior (DOI) in a way that allows military activity and offshore development to co-exist peacefully. Standard military-focused stipulations have been applied to Gulf of Mexico energy leases since 1977 and a Memorandum of Agreement between DOD and DOI regarding the Outer Continental Shelf has been in place since 1983. Citing military concerns as a way of blocking energy exploration in the Gulf of Mexico directly contradicts decades of real-world experience. In short, oil exploration would not hinder military operations.
"White House Urges People Leaving NYC to Self-Quarantine For 14 days" by The Floridian's Mona Salama – White House officials urged anyone who have recently left the New York City metropolitan area in recent days to self-quarantine for 14 days to avoid spreading the coronavirus to other areas of the country. Dr. Deborah Birx, the White House's coronavirus response coordinator sounded the alarm during Tuesday evening Coronavirus Task Force briefing, saying she remained "deeply concerned about New York City and the New York metro area" to the alarming rate of the number of confirmed cases. "To everyone who has left New York over the last few days, because of the rate of the number of cases, you may have been exposed before you left New York," Birx said. "Everybody who was in New York should be self-quarantining for the next 14 days to ensure the virus doesn't spread to others no matter where they have gone, whether it's Florida, North Carolina or out to far reaches of Long Island." Birx added that they are "starting to see new cases across Long Island" suggesting that infected individuals had left the city. New York State has become the epicenter of the coronavirus spread in the United States, with Gov. Andrew Cuomo announcing Tuesday morning that there have been more than 25,000 confirmed cases with about 15,000 of those cases coming from the New York City region. The warning from the coronavirus task force comes a day after Florida Gov. Ron DeSantis issued an executive order for anyone arriving on a flight from the New York area would be subject to mandatory isolation for two weeks. DeSantis made the announcement after Florida saw an influx of visitors and the states number of confirmed coronavirus cases surged past 1,000.
"Trump Hopes to Have US Economy 'Opened Up' By Easter" by The Floridian's Mona Salama – President Trump said he hopes to have the country "opened up and just raring to go by Easter," setting a goal aiming for Easter Sunday to have American's return back to normalcy while resurrecting the economy. "I would love to have the country opened up and rearing to go by Easter," Trump said during a Fox News virtual town hall from the White House Rose Garden. "It's not built to shut down. Our people are full of vim and vigor and energy. They don't want to be locked in a house or an apartment or some space." Trump said his task force would consider ways to "allow local economies to cautiously resume their activity at the appropriate time" after the end of a 15-day period of strict social distancing ends. The United States is nine days into a 15-day period of White House guidelines to "slow the spread" of the virus. "There were theories we were going to stay out for four or five months," Trump said. "You destroy our country if you do a thing like that. We're going to be opening relatively soon. Our time comes up Monday or Tuesday, the allotted two weeks. We will stay a little longer than that. But we want to get open very soon." However, health experts have warned that relaxing social distancing guidelines too early could prompt a surge in the spread of the virus that will overwhelm the health care system, just like in Italy. The president this week had voiced his eagerness to get the country's economy up and running as soon as possible once the 15-day period of strict social distancing ends. "At a certain point we have to get open. We have to get moving. we're not going to let the cure be worse than the problem. At the end of the 15-day period, we'll make a decision as to which way we want to go," Trump said during the Coronavirus Task Force's daily briefing Monday evening. "America will, again, and soon, be open for business. Very soon. A lot sooner than three or four months that somebody was suggesting. We cannot let the cure be worse than the problem itself."
"Gaetz : No U.S. Coronavirus relief dollars for Chinese business" by The Floridian's Daniel Molina – As the growing threat of COVID-19 continues to terrorize the globe, the United States is experiencing a spike in reported cases. Specifically, in the state of Florida, Broward County and Miami-Dade County are experiencing a rise in cases. As well, the tension between China and the United States has escalated as the Communist Party of China has pointed the finger at the US, saying that American troops brought in the Coronavirus into their country. In response, citing the threat that China has posed to the United States and the globe, Florida Rep. Matt Gaetz (R) has introduced legislation that would prevent any funds appropriated by the U.S. Congress, which includes Coronavirus relief funds, from being distributed to businesses that are owned by the Chinese government. With the "No CHINA (Chinese Handouts in National Assistance) Act," Rep. Gaetz ensures that American taxpayer dollars used in any COVID-19 funding package do not support the Communist regime in China. In a statement, Gaetz commented that "every single American worker displaced by COVID-19 should be fully compensated before one nickel from our treasury goes to Chinese-owned corporations operating here in the United States." To this, he called for a "full stop."
"Coronavirus Florida: DeSantis gambles on less aggressive response" by Herald Tribune's Zac Anderson and John Kennedy – Throughout the coronavirus crisis, Gov. Ron DeSantis has been hesitant to push too hard on businesses as he tries to thread the needle between promoting public safety and economic activity. The governor resisted closing restaurant dining areas, initially allowing them to operate at half capacity before deciding a few days later to limit all eateries to delivery and takeout orders. He closed bars and gyms but is still allowing other nonessential businesses like nail and hair salons to stay open. Still, Florida largely followed much of the country — if belatedly — in shutting down significant portions of the economy to try to contain the virus's spread. But this week DeSantis drew a line in the sand, saying he will not institute a statewide stay-at-home order, which many other states are doing in a desperate bid to contain the virus from before it overwhelms the health care system. DeSantis said Monday that a stay-at-home order is too "blunt" of an instrument and would cost too many jobs. His decision to protect the economy in the short term goes against what leading health experts are recommending, and may be a big gamble in a state with so many elderly people who are especially susceptible to the virus. It's also a sign of the growing partisan rift over how to respond to the coronavirus, as President Donald Trump urges a return to normal economic activity soon, putting pressure on GOP governors to hold off on more aggressive measures. "You simply cannot lock down our society with no end in sight,″ DeSantis said Monday. Those words echoed the president, who — after a week of following the advice of his health advisers and calling for strict limits on social interactions — signaled a change late Sunday when he tweeted in all caps "WE CANNOT LET THE CURE BE WORSE THAN THE PROBLEM."
"Coronavirus cases jump to over 1,460 in Florida, 20th death reported, health officials say" by Fox Orlando – The Florida Department of Health reports that there are now 1,412 confirmed cases of coronavirus in the state. The death toll has risen to 18. According to health officials, there are 1,330 positive Florida residents and 82 positive non-Florida residents. There are currently 1,249 people being monitored. Here are the counties by the numbers:
Orange County: 50
Osceola: 26
Volusia: 18
Seminole: 23
Brevard: 9
Alachua: 37
Broward: 311
Flagler: 4
Marion: 4
Polk: 13
Florida coronavirus cases have jumped by more than 1,000 in one week. Florida Governor Ron DeSantis has sent a letter to President Trump requesting that he declare a Major Disaster amid the coronavirus outbreak. In his letter, the governor is asking for the following programs under the Individual Assistance: Disaster Unemployment Assistance, Crisis Counseling, Community Disaster Loans and the Disaster Supplemental Nutrition Program. On Monday, DeSantis said he is issuing an executive order that would require mandatory 14-day self-isolation for anyone traveling to the Sunshine State from the New York City area.
"Florida jury trials to remain suspended through mid-April" by News Service of Florida – As the novel coronavirus continues to spread throughout the state, Florida Supreme Court Chief Justice Charles Canady has extended the suspension of jury trials and other in-person court proceedings through April 17. Canady's order Tuesday extends deadlines in previous administrative orders aimed at complying with health officials' recommendations to curb COVID-19, the respiratory disease caused by the virus. In a video message also released Tuesday, Canady addressed the impact of COVID-19 on the state's justice system. "We are all facing an unprecedented challenge. The pandemic is now affecting everyone. We are living our lives in a way that none of us would have contemplated a few short weeks ago," the chief justice said. The pandemic "presents an extraordinary challenge for the legal system," he added. Health officials have recommended that people stop gathering in groups of 10 or more, and Gov. Ron DeSantis on Tuesday said he would issue an order asking people age 65 or older and people with serious medical conditions to self-quarantine for two weeks. The legal system is based on "human interactions," Canady said in the video. "We are working to maintain that interaction while also minimizing the spread of the virus. I am confident that the courts, the legal profession, and all of our partners are up to the task." The chief justice's order extends an earlier suspension of a variety of court procedures, including speedy trial rules. The order directs state courts to "cancel or postpone court proceedings other than essential and critical proceedings," unless chief circuit judges determine that they can be conducted remotely.
"Wells Fargo temporarily closing several branches in Florida amid coronavirus outbreak" by WWSB – Wells Fargo has announced that starting on Wednesday several branches in Florida will be temporarily closing in response to the coronavirus (COVID-19) outbreak. While several branches in Florida will be closed, many other branches will continued with varied services. This includes some locations being drive-thru only and others will be drive-thru and lobby by appointment only. The bank also will be adjusting operating hours in all locations to 9:30 a.m. to 4:00 p.m. from Monday to Friday and 9:00 a.m. to noon on Saturdays. To remain updated on all information concerning Wells Fargo, the bank says that customers can check Wells Fargo branch locater for the status of all branches.
"Florida prison employee tests positive for COVID-19" by News4Jax's Ana Ceballos – A Central Florida prison employee has contracted the coronavirus, and three other staff members are self-isolating after coming into close contact with the infected worker, according to a statement issued Tuesday by the state Department of Corrections. The employee, who works at the Marion Correctional Institution Work Camp near Ocala, tested positive for the virus on Sunday. "The employee has been out of work for eight days and will not return to work until a full recovery is documented by a medical professional and DOH (Department of Health) and CDC (federal Centers for Disease Control and Prevention) guidelines are followed," corrections officials said in the statement. The three other staff members have been placed on leave and will be required to self-isolate after coming in close contact with the infected employee. They will isolate "until they are symptom free," officials said. The department is working with local health officials to trace contacts the infected employee had with people to determine if other staff members or inmates at the facility need to be tested. As of Tuesday morning, officials said all inmates and employees at the facility, which houses nearly 300 inmates, were asymptomatic.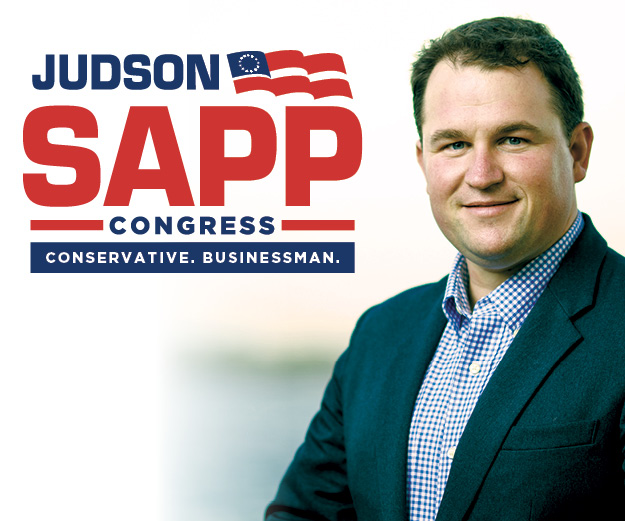 "Ilhan Omar calls for release of ICE detainees, 'people held on bail' amid coronavirus outbreak" by Fox News' Michael Ruiz – Rep. Ilhan Omar, D-Minn., called for freeing ICE detainees and other prisoners Tuesday amid the coronavirus pandemic roiling the United States. She made the call on Twitter, also urging "a moratorium on incarcerating people who are low risk to others" and placing more medical workers in jails and prisons. "Incarcerated individuals deserve our humanity too," she wrote. Immigrations and Customs Enforcement (ICE) announced Tuesday that it was suspending intake at the Bergen County Jail facility in New Jersey after a 31-year-old Mexican detainee there tested positive for COVID-19. "The individual has been quarantined and is receiving care," ICE said. And the Federal Bureau of Prisons already temporarily halted visitations at all of its facilities due to the outbreak. The first inmate in federal custody to test positive for the virus is being held in New York City, where dozens of other prisoners have also tested positive for the virus, Fox News has reported. And the top response coordinator for the White House's coronavirus task force on Tuesday warned people who have recently been to the Big Apple to self-quarantine for two weeks. In addition to her tweet, Omar also sent a letter to House leadership Tuesday calling for hundreds of millions of dollars in spending on protections for refugees and asylum seekers to be part of new legislation aimed at combatting the spread of COVID-19. In the letter, addressed to House Speaker Nancy Pelosi, D-Calif., and House Republican leader Kevin McCarthy from California, Omar requested $350 million for the State Department to spend on migration and refugee assistance and $462 million for the Department of Health and Human Services (HHS) marked for refugee and entrant assistance.
"Pelosi and Trump haven't spoken in five months" by CNN's Manu Raju – House Speaker Nancy Pelosi and President Donald Trump have not spoken in more than five months, according to a Pelosi aide, something that's even more remarkable given the crisis facing the country and the massive rescue packages moving through Congress. The two have not spoken since Pelosi stood up and left at an October 16 meeting after Trump railed at her and insulted her as a "third-grade politician." Pelosi later said Trump had a "meltdown." Since then, the House impeached Trump, the President declined to shake her hand at the State of the Union, the speaker tore up his speech — and the President has leveled a litany of insults and even suggested she should be prosecuted. But typically, during a time of crisis or amid national security concerns, leaders put aside their differences and talk. That has not happened with Trump, who has declined to brief the speaker amid major national security decisions, including before the killing of a top Iranian commander in January and a top ISIS leader in October.
Now the two haven't spoken during the coronavirus crisis — even as Congress is moving to pass the third in a series of emergency measures, including a staggering, $2 trillion stimulus package awaiting final action. Trump was asked on Monday when the last time he spoke with Pelosi and said, "Well, it's — it's been a little while." However, he also indicated that he might be willing to meet with her saying, "I want what's good for the country. And if that means meeting, I think that's great." Pelosi has been negotiating with Treasury Secretary Steven Mnuchin instead — and the two of them were responsible for the second massive package, which included paid leave policies, free coronavirus testing and more Medicaid dollars to states.
"Dow Soars More Than 11% In Biggest One-Day Jump Since 1933" by WSJ's Alexander Osipovich, Caitlin Ostroff and Joanne Chiu – The Dow Jones Industrial Average surged more than 11% Tuesday, its biggest one-day gain since 1933, on signs that lawmakers were nearing a deal on a giant stimulus package to ease the economic fallout from the coronavirus pandemic. Major indexes opened sharply higher after Treasury Secretary Steven Mnuchin and Senate Minority Leader Chuck Schumer (D., N.Y.) emerged from late-night negotiations saying they were within striking distance of a deal. Stocks continued climbing throughout the day and closed near session highs. Senate Majority Leader Mitch McConnell (R., Ky.) voiced hope Tuesday that a deal would get done later in the day. The stimulus package is expected to be worth at least $1.6 trillion. "Markets are definitely reacting to the prospects of a stimulus deal," said Jason Pride, chief investment officer for private wealth at Glenmede. The blue-chip index gained 2,112.98 points to close at 20704.91. It was the biggest one-day percentage gain for the blue-chip index in almost 90 years, and its largest-ever move in point terms. The S&P 500 climbed 209.93 points, or 9.4%, to 2447.33. The tech-heavy Nasdaq Composite rose 557.18 points, or 8.1%, to 7417.86. All three indexes are still down at least 24% from their mid-February highs. A string of emergency measures by the Federal Reserve to support credit markets and ensure funding for American businesses and homeowners has also helped alleviate some of the most pressing concerns among investors. At the same time, markets remain sensitive to reports of fresh outbreaks of the virus and the damage caused to the economy by measures to stem the contagion. Speculation about the breadth and depth of an impending global recession continue to weigh on investors.
"Those who intentionally spread coronavirus could be charged as terrorists" by Josh Gerstein – People who intentionally spread the coronavirus could face criminal charges under federal terrorism laws, the Justice Department's No. 2 official said Tuesday. In a memo to top Justice Department leaders, law enforcement agency chiefs and U.S. Attorneys across the country, Deputy Attorney General Jeffrey Rosen said prosecutors and investigators could come across cases of "purposeful exposure and infection of others with COVID-19." "Because Coronavirus appears to meet the statutory definition of a 'biological agent'… such acts potentially could implicate the Nation's terrorism-related statutes," Rosen wrote. "Threats or attempts to use COVID-19 as a weapon against Americans will not be tolerated." Rosen did not say whether any such threats or intentional exposures had been reported or whether his warning was simply precautionary. The Justice Department has also set up a task force to address hoarding and price gouging related to supplies urgently needed for the fight against the virus. Attorney General Bill Barr said during a briefing at the White House on Monday that hoarding of supplies like masks would be prosecuted. However, memos issued by Barr and Rosen on Tuesday said the Department of Health and Human Services has yet to formally designate the health-related items the administration wants covered by the Defense Production Act. The task force pursuing such issues will be headed by U.S. Attorney for New Jersey Craig Carpenito, and it will include someone from each U.S. Attorney's Office and other Justice Department units, Barr said.
"Americans divided as states postpone abortions over coronavirus" by Reuters' Ellen Wulfhorst – The U.S. states of Texas and Ohio have ordered abortions be postponed as non-essential procedures to free up resources to fight coronavirus, a move critics said on Tuesday was political. Officials in the two states, which already have severe restrictions on abortions, said postponing elective procedures would allow beds and staff to be focused on coronavirus cases. Vice President Mike Pence, who heads the nation's coronavirus task force, asked the nation's hospitals last week to cease elective surgeries to free up capacity and staff, amid dire shortages of masks and gloves. Texas officials said the measure would apply to abortions that were not necessary to save the mother's life or health. "No one is exempt from the governor's executive order on medically unnecessary surgeries and procedures, including abortion providers," said Texas Attorney General Ken Paxton in a statement. Ohio's Attorney General told facilities to stop performing abortions that require personal protective equipment, such as gowns and masks, according to documents obtained by local media. The United States has reported some 50,000 coronavirus cases, including almost 600 deaths, leading officials to order nearly a third of the population to stay home. Abortion remains one of the most divisive issues in American society, with the Supreme Court due to rule in June on a major case which challenges a Louisiana law that could make it harder for women to obtain the procedure. The anti-abortion group Americans United for Life (AUL) told the Thomson Reuters Foundation in emailed comments on Tuesday that Ohio and Texas were "doing the right thing". "The sheer selfishness on display by abortionists refusing to close shop even for a brief time to funnel every possible resource to the brave medical providers … is simply unconscionable," said AUL's head Catherine Glenn Foster.
"Congress unlikely to give stimulus deal final approval Tuesday and talks likely to slip into Wednesday" by CNN's Manu Raju, Clare Foran, Ted Barrett and Kristin Wilson – Top negotiators signaled on Tuesday that a bipartisan deal on a massive stimulus package to respond to the coronavirus crisis is imminent, but by early evening a final deal still had not yet been announced. With the time slipping as senators and the White House continue to negotiate the final language of a massive economic stimulus in response to the coronavirus crisis, it's growing increasingly unlikely that both chambers of Congress will give final approval to the plan Tuesday night as some had hoped earlier in the day. Leaders in Congress and the Trump administration have been working for days to pass as quickly as possible a roughly $2 trillion economic stimulus package, which would include direct payments to taxpayers among hundreds of billions of dollars in other stimulus measures. A senior Democratic aide said that it's unlikely the House can approve the Senate deal Tuesday night. That's because lawmakers will need time to review the details of the bill and may need to hold another conference call to discuss the elements of the Senate plan. House Speaker Nancy Pelosi needs to ensure that her caucus is in line because they need full cooperation to bring the bill to the floor so it can be approved by either voice vote or unanimous consent — so members don't have to return to Washington and vote in person. Similarly, a GOP Senate aide said that with the time slipping and bill text still being drafted, it's unlikely the Senate will vote Tuesday night.
But as economic anxiety deepens in the country, lawmakers on both sides are expressing growing ire that Congress has not moved quicker on the package. In one sign of the impatience in the ranks, Florida Rep. Stephanie Murphy, a leader of the moderate Blue Dog coalition, sharply criticized her party's stimulus bill during a House Democratic conference call. She contended it had "set people off" that Democrats seemed to be pushing for the Green New Deal in the emergency relief package to deal with the impact of the coronavirus, according to three sources on the call.
"Top Pentagon officials estimate coronavirus outbreak will last 3 months" by Fox News' Brooke Singman, Lucas Tomlinson – Top Pentagon officials warned Tuesday that the coronavirus outbreak will last in the U.S. for at least the next "three months" — a stark contrast from President Trump's prognosis earlier this week. Defense Secretary Mark Esper on Tuesday from the Pentagon estimated that the country could grapple with the COVID-19 pandemic rocking the nation for at least 10 weeks. "It looks like it has an eight- to 10-week period," Esper said. "We need to plan for this to be a few months long, at least, and we are taking all precautionary measures to do that, to be in it for the long haul." Chairman of the Joint Chiefs of Staff Army Gen. Mark Milley took it a step further. "You're looking at eight to 10, maybe 12 weeks, something like that, call it three months," Milley said. "Some of that depends on what we do as a nation to mitigate it, to flatten that curve so to speak. But we, the United States military, we're going to do this as long as the mission takes." The comments from top Defense Department officials come after Trump, on Monday, signaled that he would be ready to open portions of the U.S. economy in the coming days — suggesting it could come as soon as the end of his "15-days to slow the spread" initiative, which is set to expire before April 1. Trump, on Monday, admitted that the number of people infected by COVID-19 in the U.S. is going to rise, but said he was optimistic that the country could begin opening up again in weeks, not months. "I'm not looking at months," he said. "This is going away. We're going to win the battle." Meanwhile, Esper also said he expected the U.S. Navy hospital ship, USNS Comfort, to arrive in New York City harbor from Norfolk, Va., in "less than 14 days."
"FEMA Pulls Back from Defense Production Act Amid Mixed Signals" by WSJ's Rebecca Ballhaus and Andrew Restuccia – The Trump administration was set to implement a Korean War-era defense mobilization law on Tuesday to expedite the production of about 60,000 test kits for the novel coronavirus, but at the last minute deemed it unnecessary, despite mounting calls for President Trump to use the law to resolve severe equipment shortages. For much of the day, the administration sent conflicting signals on whether it was using the Defense Production Act. On CNN Tuesday morning, Federal Emergency Management Agency administrator Peter Gaynor said the law would be used for the production of certain test kits. Mr. Gaynor said the federal government was also inserting "DPA language" into its mass contract for 500 million masks. But Mr. Trump, speaking Tuesday evening at a White House news conference, said the Defense Production Act hadn't been used, saying the government hadn't "found it to be the case" that the law was needed. Mr. Gaynor's comments surprised some in the White House, according to an administration official. Shortly after the president's remarks Tuesday evening, FEMA spokeswoman Lizzie Litzow said: "At the last minute we were able to procure the test kits from the private market without evoking the DPA." She said the DPA language in the mask contract was "still being worked through" and remained a possibility. The back-and-forth caps days of confusion about the White House's position on the law. Governors have called on the president to invoke the law to control production and distribution of critical supplies, saying states are having to compete against each other for equipment.
"The House works from home" by Politico's Sarah Ferris – The shortage of supplies for front-line health workers is so severe in her district that Rep. Elissa Slotkin has started texting sewing patterns of DIY face masks to embroidery companies. In between, she's calling nonstop the governor's staff, hospitals and state leaders to seek help for her constituents from the coronavirus pandemic. And she's doing it all from her family's farm in Holly, Mich. "The military would call this 'discovery learning,'" said the freshman Democrat and former CIA analyst, who said she is spending as much as 13 or 14 hours a day on the phone. Slotkin has also held as many digital events as possible, including a virtual summit for 200 small-business owners, a conference call with 300 bankers and a teletown hall that drew 6,000 people. As the outbreak threatens to overwhelm the nation, more than 400 House members are working to combat a mammoth crisis almost entirely from their living rooms — sometimes enduring the same daily indignities, like botched conference calls, that millions of other Americans are experiencing while working from home. "A lot of us are doing very different jobs than we did two weeks ago," Slotkin added in an interview. Members of the House have spent the past 12 days mostly hunkered down around coffee tables and countertops as they grapple with the mounting caseloads of coronavirus in their districts and the rapidly deteriorating economy. That includes most of Speaker Nancy Pelosi's leadership team, which drafted a 1,443-page rescue package remotely in just a matter of days. "Our dining room table is now kind of command central," said Rep. Dean Phillips (D-Minn.), who has spent the recess holding teleconference after teleconference, including one with Sen. Tina Smith, a fellow Minnesota Democrat, that drew thousands of attendees. The experience, according to lawmakers and aides, has been more than just replacing Congress' ritual of in-person meetings with conference calls. It's a radical shift for a governing body built on face-to-face interactions, particularly for senior members who are accustomed to being surrounded by staff and followed around the Capitol by reporters.
"U.S. lawmakers nearing deal for massive aviation sector bailout: sources" by Reuters' David Shepardson and Tracy Rucinski – U.S. lawmakers are nearing agreement on a $61 billion rescue package for the aviation sector that would include $25 billion in payroll grants for passenger airlines weathering a sharp falloff in travel demand amid rising coronavirus outbreaks, three people briefed on the matter said. The deal, which still needs final approval from lawmakers, is also expected to include $4 billion in grants for cargo carriers and $3 billion for contractors like caterers to cover payroll costs, as well as another $29 billion in loans. The package follows a forceful push by airlines and unions that any aid include grants, rather than just loans as in a preliminary Republican proposal envisioned over the weekend. Airlines have warned that without cash grants they could be forced to lay off hundreds of thousands of people as U.S. travel demand has collapsed, leaving the airlines without trained staff to jump-start their operations, and the economy, once demand returns. The aviation package would be part of a $2 trillion U.S. coronavirus economic stimulus package that lawmakers have been debating. Airline finances have become increasingly stretched as planes fly nearly empty and more people cancel flights than book new ones. S&P downgraded Delta Air Lines' (DAL.N) credit rating to junk on Tuesday. "The action by S&P underscores the need for swift relief for airline employees that is currently being considered by the government," a Delta spokesman said.
"Trump says there's 'light at the end of the tunnel' as White House pitches $6T coronavirus stimulus package" by Fox News' Gregg Re – Saying the country was nearing the "the end of our historic battle" with "the invisible enemy" of coronavirus, President Trump on Tuesday evening emphasized his desire for the U.S. to reopen for business by Easter — as his top economic adviser said Congress is "getting closer and closer" to passing an unprecedented fiscal stimulus package. Speaking at Tuesday's White House coronavirus task force briefing, Director of the U.S. National Economic Council Larry Kudlow specifically said the new coronavirus bill working its way through congressional gridlock would total $6 trillion: $4 trillion in liquidity from the Federal Reserve and $2 trillion in new money. Typical annual appropriations from Congress in a given fiscal year are around $1.2-4 trillion, with total expenditures roughly $4.3 trillion. "I said earlier today that I hope we can do this by Easter," Trump said in the White House briefing room, referring to his comments at a Fox News virtual town hall that officials could soon ease social-distancing restrictions. "I think that would be a great thing for our country, and we're all working very hard to make that a reality. … Easter is a very special day for many reasons." Trump also sounded an unexpectedly magnanimous note: "I also want to thank Congress, because whether or not we're happy that they haven't quite gotten there yet, they have been working long hours. I'm talking Republicans and Democrats, all of them, the House, the Senate. I want to thank Congress because they are really trying to get there, and I think they will." "This package will be the single largest Main Street assistance program in the history of the United States," Kudlow said, adding that negotiations would continue into the evening but that a vote is imminent. However, although the temperature on Capitol Hill was much lower on Tuesday, some fireworks began on the Senate floor late Tuesday night, after the briefing. Sen. Lindsey Graham, R-S.C., remarked that "there are too many people on the field" and that Democrats still wanted too much more money for non-emergency, unrelated policy projects. "Every special interest group in town is trying to get a little bit more," Graham said. "Nickel-and-diming at a time when people are dying — literally dying." He urged Trump to recall Treasury Secretary Steven Mnuchin to the White House to end negotiations. "We may be on the 1-yard-line," Graham added around 8:30 p.m. ET, referring to some lawmakers' claims that the conclusion of negotiations was within reach. "But, apparently there are 20 people on defense."

President Donald Trump @realDonaldTrump – This is really great news! I am so happy I can barely speak. He may have been a terrible presidential candidate and an even worse U.S. Senator, but he is a RINO, and I like him a lot!

Adam Schiff @RepAdamSchiff –First Trump fails to take Coronavirus seriously, losing precious weeks. Then claims he's a wartime president and follows expert advice. Now he's going weak at the knees watching Fox and debating deadly laxity. Leaders make tough calls for the greater good. Based on facts.