The latest ABC News/WaPo 2024 presidential public opinion poll shows that former President Donald Trump would beat President Joe Biden by 10 percentage points in a head-to-head matchup were the general election be held today. The former president's 51%-42% advantage is very telling and could start changing Democratic sentiment about whether or not President Biden can actually win reelection in 2024.
Americans are clearly disappointed in Biden's handling of the economy, the border crisis, and foreign policy.
Could Democrats be looking to the bullpen for a presidential relief pitcher?
As former Republican vice presidential candidate Sarah Palin once said, "You Betcha!"
Robert F. Kennedy, Jr. is already in the running, but Democrats have already panned him as unelectable.
While other Democrats could emerge as a better choice than President Biden, California Gov. Gavin Newsom appears to be the clear choice for Democrats to pivot to, if Biden continues to falter in the polls, or if his ever-present mental health issues persist, or both.
Gov. Newsom has been "grooming" himself the job over the past couple of years, and his accepting to debate Republican presidential candidate and Gov. Ron DeSantis, speaks volumes about his intentions to run for higher office.Newsom, whose political polarization continues to grow everyday, survived a recall election in 2021.
"I am humbled and grateful to the millions and millions of Californians that exercised their fundamental right to vote," Gov. Newsom said after winning the recall vote.
California is pretty much in the shitter with all the illegal immigration coming across the border, and the amount of defecation that is being left on the streets of Los Angeles and San Francisco by homeless people.
The economy is so bad in California that thousands are leaving the state for Texas and Florida.
"We came in here and we saw people defecating on the street.Wwe saw people using heroin. We saw people smoking crack cocaine and you look around the city is not vibrant anymore. It's really collapsed because of leftist policies, and these policies have caused people to flee this are. They don't prosecute criminals like they do in most parts of the country and the wreckage has really, really been sad to see," said Gov. DeSantis in a video address while visiting San Francisco.
DeSantis appears to have an advantage over Newsom when comparing the economic outlook of their respective states, but Newsom is not candidate, and DeSantis is.
Currently, DeSantis is getting walloped in the Republican presidential primary by Trump.
In the aforementioned ABC/WaPo poll, Trump is leading DeSantis by 39 percentage points.
Trump is leading DeSantis by 44.2 percent in the average of all national polls conducted in this race.
DeSantis online "influencers", who are rumored to being paid through third party vendors, are up in arms about the recent polling that shows Trump defeating Biden by 10 points.
These keyboard keystone cops of DeSantis' are dismissing the poll as nothing more than "garbage" and "propaganda."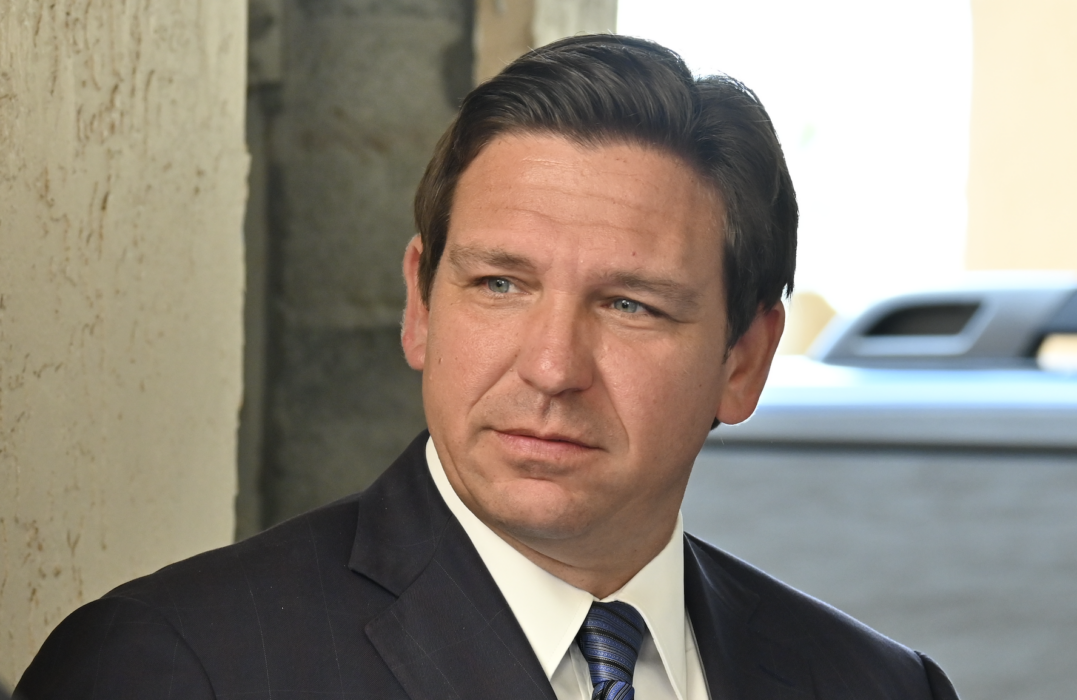 A head-to-head matchup between DeSantis and Newsom would be interested to see considering the personal missteps that Newsom or "Gruesome" has committed, as investigative journalist Laura Loomer recently pointed out.
"The Democrats are getting ready to push @JoeBiden out and run @GavinNewsom instead. Did you know that as Mayor of San Francisco, Gavin Newson fucked his best friend's wife? His best friend was also his CAMPAIGN MANAGER. Gavin Grusome is the kind of guy who fucks his best friends wife. Which means he definitely wouldn't think twice about fucking over the American people. Just something to keep in mind," stated Loomer on "X."
If Biden's presidential reelection campaign collapses, for whatever reason, Newsom looks like the logical go-to guy for Democrats, but how will he do against DeSantis or Trump?
From the looks of it right now, a hypothetical match up between Trump and Newsom is more likely.
There are still four months to go until the Iowa caucuses, so there is a lot of time for DeSantis to  move the needle.
The second Republican presidential debate will be held this week at the Ronald Reagan Library in Simi Valley, California.
The Floridian will be one of the only Florida-based media outlets credentialed for the event. Stay tuned for live updates and interviews from the spin room.