Florida's Abortion Bill Introduced
Outside of the usual over-the-top butt-kissing and check disbursements to elected officials that occur in the first committee week of the upcoming legislative cycle, not much happened this week in Tallahassee.
Well, there was this Texas-style Abortion bill that was introduced by Rep. Webster Barnaby (R).
Is this even a big issue? (sarcasm) READ MORE
Redistricting
In addition to Rep. Barnaby's bill, the 2022 redistricting process took shape with lawmakers holding one of the most boring meetings in recent memory. The group unveiled a snazzy new website that is supposed to be a "one-stop-shop" for redistricting.
The House Committee is lead by Rep. Tom Leek, Rep. Randy Fine, and Rep. Joseph Geller, Rep. Tyler Sirois, Rep. Kaylee Tuck, Rep. Kelly Skidmore, Cord Byrd, Dan Daley, and Will Robinson. 
The Senate Committee consists of Sen. Ray Rodrigues, Sen. Danny Burgess, Sen. Doug Broxson, Sen. Jennifer Bradley, Sen. Audrey Gibson, Sen. Randolph Bracy, Sen. Gayle Harrell, Sen. Ana Maria Rodriguez, Sen. Darryl Rouson, Sen. Kelli Stargel, Sen. Linda Stewart
Here is the website's greeting:
This joint website was created by the Florida House of Representatives and the Florida Senate to provide access to information about the 2022 redistricting cycle. The site also provides free, public access to the same redistricting data and map-drawing application used by the Legislature, as well as information about opportunities for public engagement.
fThe Florida Constitution directs the Legislature to redraw district boundaries at its Regular Session in the second year following each decennial census, which will begin on January 11, 2022. Prior to the start of the 2022 Regular Session, the Legislature will hold interim committee meetings, at which time the committees that conduct the redistricting and reapportionment processes may meet.
Though the COVID-19 pandemic delayed the U.S. Census Bureau's delivery of population and demographic data, Florida is still well within its required timeframe to complete the redistricting process, inclusive of committee stops, public input opportunities, and time for discussion and debate in each of the legislative chambers.
This website will be updated throughout the redistricting cycle, so check back often."
 In Other News...
AG Commissioner Nikki Fried praises Florida's increased vaccination rate. READ MORE
Former VP Mike Pence is polling higher than Gov. Ron DeSantis READ MORE


—Marco Rubio-Mass migrations are never good because they are always the product of tragic circumstances & always lead to chaos and danger. The current border crisis is bad But unfortunately, the worst is yet to come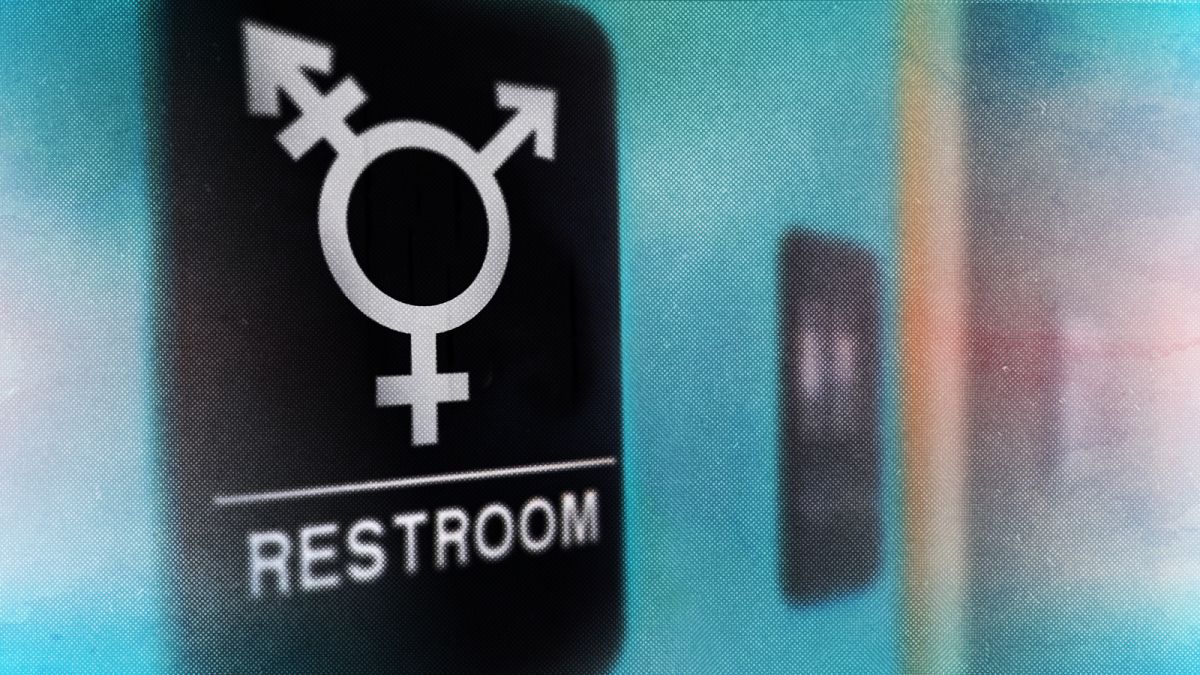 "Nikki Haley Endorses Maria Elvira Salazar" by The Floridian's Daniel Molina—Though she currently does not have any Democratic candidates running against her in the upcoming 2022 midterm election, Florida Rep. Maria Elvira Salazar (R) is amassing support for her reelection bid. This week, Governor Nikki Haley (R) announced her endorsement of Elvira Salazar's reelection bid.
"Mayor Kent Guinn Crushes Fakhoury in Re-election Bid" by The Floridian's Jim McCool
"White House Doesn't Know If Biden Has Ever Visited Southern Border During His 5 Decades in Politics" by The Floridian's Mona Salama—White House Press Secretary was unable to say when or ever President Biden, during his lifelong career in politics that spans more than five decades, has paid a visit down to the southern border, either during time as Senator or Vice President.
"Majority of Americans Oppose Transgenders Using Women's Restrooms" by The Floridian's Jim McCool—In a Rasmussen Poll conducted this week, the polling firm found that the vast majority of Americans (60%) oppose this new effort to allow transgender Americans to use the bathroom they identify with. One would think with time comes progress, but these numbers are actually up from 49% in 2017, jumping 11% in just 4 years.
"Matt Gaetz Backs Luna, Brushes Off Amanda Makki" by The Floridian's Jim McCool
"Florida Lawmaker Files Texas-Style Abortion Bill" by The Floridian's Javier Manjarres-It wasn't long for a Florida State Legislator to file a "Texas-style" Abortion ban bill, as Rep. Webster Barnaby (R) just filed the third rail piece of legislation that several Republican lawmakers, including Conservative Rep. Anthony Sabatini, said would be filed after Texas's anti-abortion measure to effect last month.
"New Affordable Housing Program Seeks To Jump-Start Homeownership For Front-Line Workers" by The Floridian's Javier Manjarres
"National Democrats Gamble big to 'Come Out On Top' In 2022" by The Floridian Daniel Molina
"Florida High School Teacher 'Indoctrinating' Students With Black Lives Matter, Pride Flags" by The Floridian Jim McCool
"Senate Parliamentarian Blocks Democrat's Immigration Amnesty Plan On $3.5 Trillion Spending Bill" by The Floridian's Mona Salama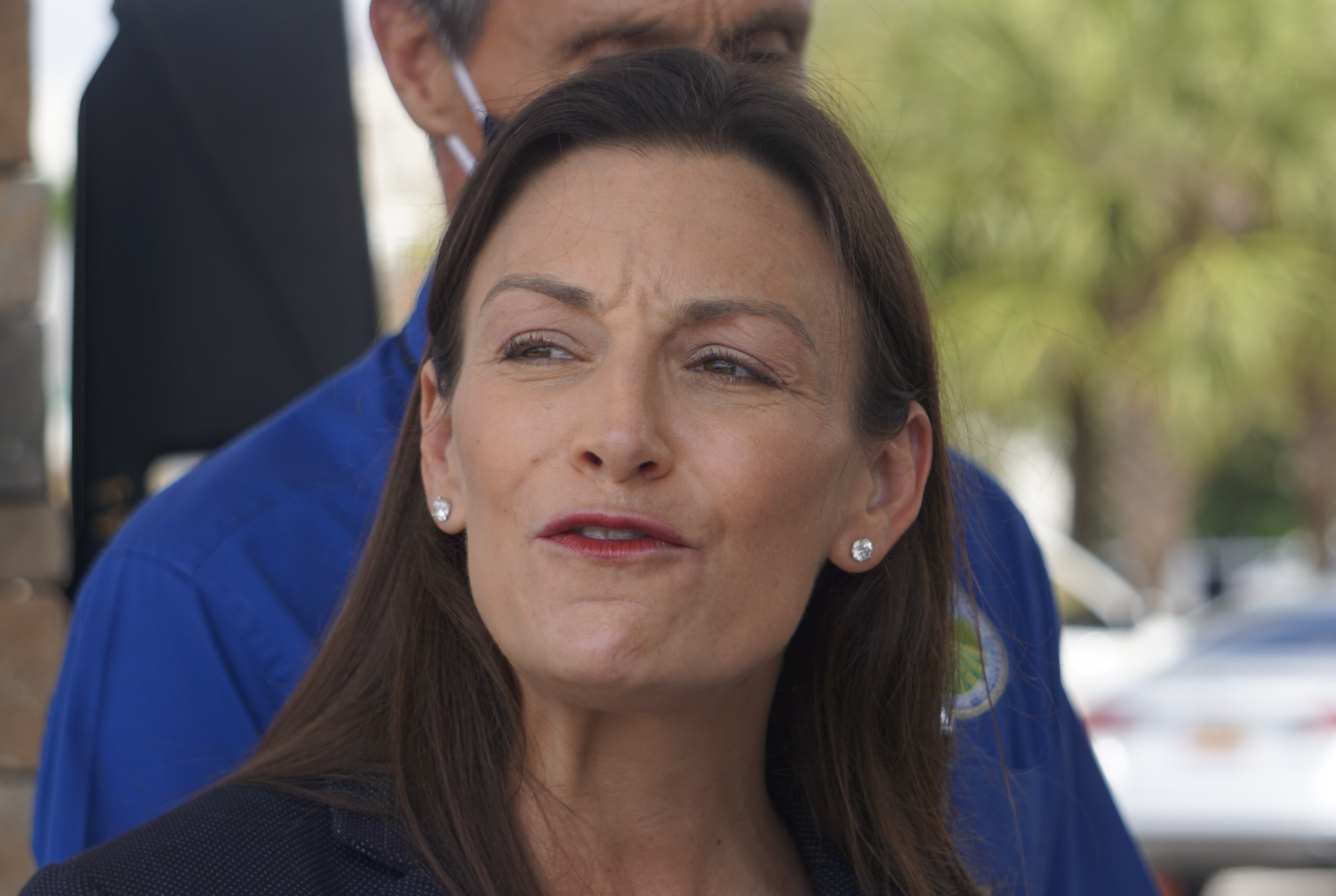 "Nikki Fried Poses With White man Wearing 'Black Face' by The Floridian's Javier Manjarres
"Nikki Fried Condemns Use of FL Bar to 'Silence Opposition' by The Floridian's Daniel Molina
"Let's Expand Solar Farms Through the Free Market" by OPINION
"Rubio: Biden to 'Cut a deal' with Maduro Regime" by The Floridian's -Since the Biden Administration has taken charge of the federal government, many industries have had to change the way they do business around new policies, particularly the Energy industry. US Senator Marco Rubio (R-FL) has called the sale of Citgo shares "The first step in the Biden plan to cut a deal with the Maduro regime."
"Miami Mayor Francis Suarez: 'Regeneron Decision was a Great Decision' by The Floridian's Javier Manjarres
"14,000+ Haitian Migrants Camped Under Texas Bridge On Del Rio Border" by The Floridian's-A large wave of almost 15,000 migrants, the majority primarily consisting of Haitian nationals, have packed under the Del Rio International Bridge in Texas, living in impromptu makeshift camps awaiting asylum, as more expecting in the coming days creating a humanitarian and logistical challenge that is overwhelming Customs and Border Protection officers.
Should Keep 'Current Monoclonal Antibody Allotments' by The Floridian's Daniel Molina—Last week, Florida Senator Marco Rubio (R) criticized President Joe Biden (D) for his decision to enact tighter control over Monoclonal antibody treatments in the state of Florida. The treatment is something that Florida Governor Ron DeSantis (R) has supported, and lawmakers like Florida Rep. Darren Soto (D) have also used it while recovering from COVID-19.
"Mast: Biden has Sentenced Americans & Afghans 'to Death' by The Floridian's Daniel Molina—After the Taliban took complete control of Afghanistan, a number of Republican House members released scathing remarks against the Biden Administration. One Florida lawmaker who took issue with President Biden's withdrawal is Florida Rep. Brian Mast (R). A veteran, Mast shared a statement to honor his "Alive Day," remembering the bombing that altered his life 11 years ago. Moreover, he expressed that President Biden "has sentenced Americans and thousands of Afghans who were our friends and allies to death."|
"Accused Bigot Cindy Polo Endorses Nikki Fried" by The Floridian's Javier Manjarres—Controversial Progressive Democrat and former State Rep. Cindy Polo (D) has fully embraced Agriculture Commissioner Nikki Fried's 2022 gubernatorial campaign against Florida Gov. Ron DeSantis.
"Allen West Applauds Lt. Gov Dan Patrick for Taking His Constitutional Lead" by The Floridian's Jim McCloud
"Florida Democrats in "Massive Trouble" After new Voter Registration Numbers Released" by The Floridian's Javier Manjarres
"Murphy Says She's Committed to Helping U.S. Allies in Afghanistan" by The Floridian's Mona Salama—Rep. Stephanie Murphy (D-FL) said the Biden's administration botched withdrawal from Afghanistan brought back personal memories, recalling being a refugee herself from a war-torn country, saying she is devoted to helping make sure "everything" in her power to help Americans and Afghan allies abandoned by President Biden.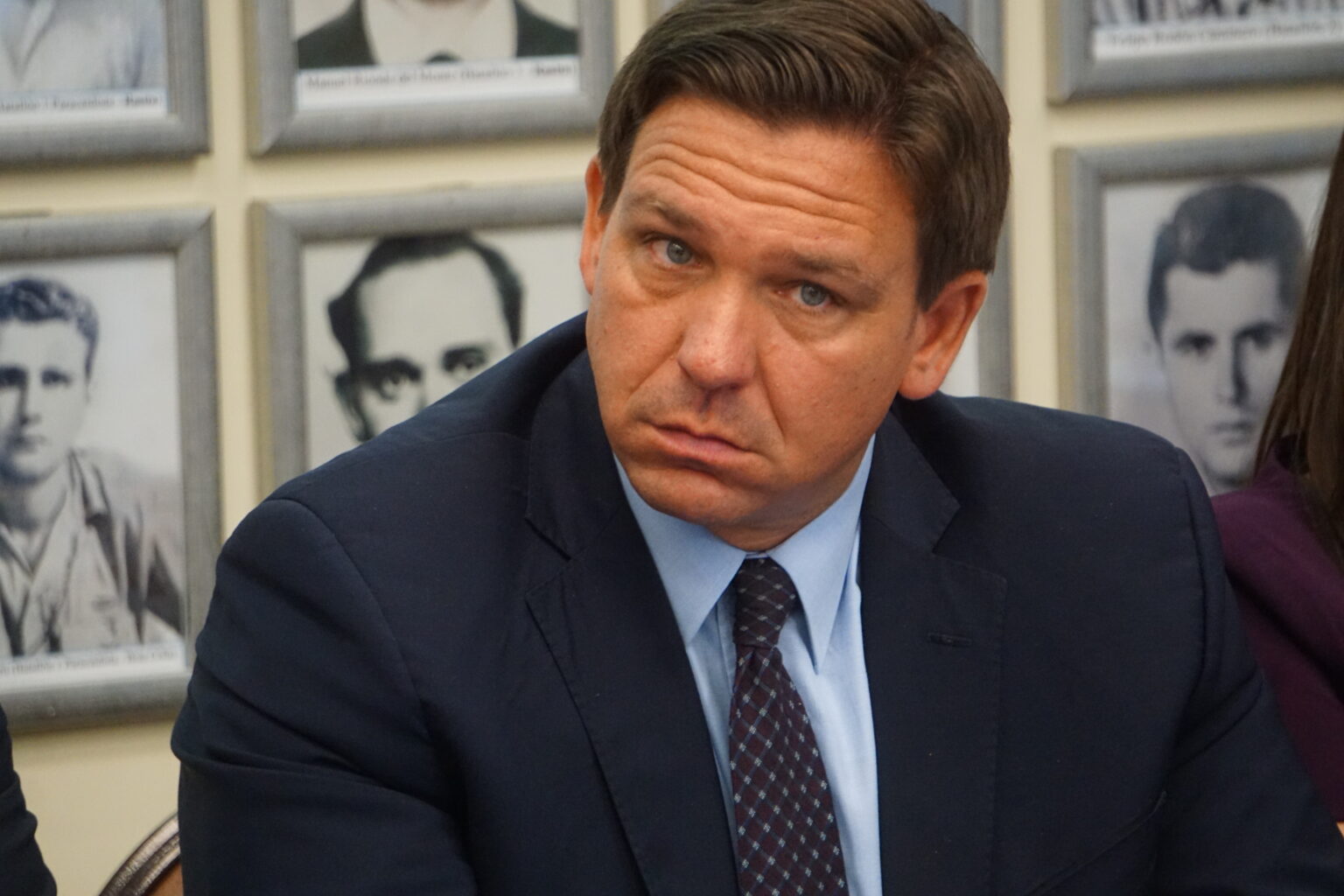 "DeSantis: Biden is 'Targeting Floridians'" by The Floridian's Daniel Molina—Tension continues to rise between Florida Governor Ron DeSantis (R) and President Joe Biden (D). At first, both were at odds regarding mask mandates, vaccine mandates and vaccine passports. Now both appear to be at odds regarding monoclonal antibody treatments. In an announcement shared by Friends of Ron DeSantis, the Governor accused the Biden Administration of "targeting Floridians" in a manner he feels could "cost Floridians their lives."
"DeSantis says 'Yes, get Vaccinated' for COVID" by The Floridian's Javier Manjarres
"Trump: Biden Won't Fire 'Nutjob' Milley Over Fears He'll Reveal 'Dirty Secrets' On Chaotic Afghanistan Withdrawal" by The Floridian's Mona Salama—Former President Trump lambasted Gen. Mark Milley and President Biden after the Biden White House staunchly defended the Joint Chiefs of Staff chairman following reports that he committed treasonous acts, saying his successor is covering for the "nutjob" top general out of fear he will reveal the "dirty secrets" about the chaotic "deadly disaster" withdrawal in Afghanistan.
"Anthony Sabatini Attacks 'RINO' Speaker Sprowls, Pushes 'Open Carry' by The Floridian's Jim McCool—Although the Republicans may have a solid majority in both the state House and Senate, infighting still occurs. Rising star GOP figure, State Rep. Anthony Sabatini (R-32), has had some choice things to say about the Republican establishment over the years and now Sabatini is attacking Speaker Sprowls (R-65), calling him a "RINO."
"Biden Accused of 'Covering up' American Deaths in Suicide Attack" by The Floridian's Javier Manjarres
"Humanitarian Crisis in Venezuela Exposed From Within" by The Floridian's Javier Manjarres
"Biden Says He Has 'Great Confidence' In Gen. Milley Amid Resignation Calls" by The Floridian's Mona Salama—President Biden defended General Mark Milley, the chairman of the Joint Chiefs of Staff Wednesday amid calls for the top general to resign, following reports that he committed treasonous acts in working to undermine former President Trump by secretly calling China and vowing to warn the communist nation if the United States would launch an attack.
"Gimenez Says Biden's 'Intent to Deceive the American People was Deliberate' by The Floridian's Daniel Molina—After the Taliban's takeover of Afghanistan, there was an immediate response to retrieve soldiers, aides, and others whose lives were at risk. In recent weeks, there have been terrifying accounts of people recounting their stories of how they escaped the country.
"Shevrin Jones Encourages Bipartisanship Over Common Core" by The Floridian's James McCool—In the wake of Governor DeSantis (R-FL) calling on the Florida House to end Common Core once and for all, the public response has been more than surprising. While Common Core tends to traditionally be a conservative talking point, State Senator Shevrin Jones (D-35) is leading the way for bipartisan action on replacing Common Core.
"Webster Wants to 'Mitigate COVID-19 Risks' at Border" by The Floridian's Daniel Molina—As tension continues to increase in the United States regarding COVID-19 vaccine mandates, Florida Rep. Daniel Webster (R) has offered an amendment "to mitigate COVID-19 risks at the border." The amendment comes at a time when protests have erupted across the country concerning health care workers who oppose vaccine mandates.
"DeSantis Considering 'all Legal Options' Against Biden's Vaccine Mandate" by The Floridian's Javier Manjarres
"President Donald Trump Returns to Florida" by The Floridian's Javier Manjarres
"Gen. Milley Secretly Called Chinese Military Fearful Trump Would 'Go Rogue' In Launching Nuclear Attack, New Book Says" by The Floridian's Mona Salama—Chairman of the Joint Chiefs of Staff Gen. Mark Milley was deeply shaken with fears that former President Trump would "go rogue" in launching a military strike or nuclear weapons against China that he single-handedly took secret action, acting twice by making secret backchannel calls to his Chinese counterpart to prevent it, according to excerpts from a new book.
"U.S. Innovation Essential to American Economic Health" by The Floridian's Javier Manjarres—The American Edge Project is a new, national coalition dedicated to the proposition that U.S. innovators are an essential part of our American economic health, national security, and individual freedoms. This organization's leadership includes key conservative experts and leaders, such as former Republican U.S. Senator Saxby Chambliss.
"Rubio: Afghan Rapid Collapse Confirms 'Wrong People Making Military And Diplomacy Decisions' by The Floridian's Mona Salama—Sen. Marco Rubio (R-FL) demanded to know from Secretary of State Antony Blinken how the Biden administration failed to see the intelligence suggesting a rapid collapse of Afghanistan was imminent than initially projected, arguing if those in charge of U.S. foreign policy did not see the analysis or chose to ignore it, then the evidence proves that "we've got the wrong people making military and diplomacy decisions in our government."
"DeSantis Eliminates Common Core in Florida" by The Floridian's Jim McCool—An issue that has plagued the Republican debate for years now might actually be resolved in Florida. Common Core, which has been debated as far back as the 2015 GOP Presidential Primary, has effectively been eliminated by Governor Ron DeSantis (R-FL), making Florida the first state to replace it.
"Makki Calls Anna Paulina Luna 'Clinically Phony' by The Floridian's Jim McCool
"President Donald Trump Endorses Anna Paulina Luna" by the Floridian's Javier Manjarres
"House Democrat Soto Minimalizes Growing Inflation, Calls it 'Minor' by The Floridian's Daniel Molina—President Joe Biden's (D) $3.5 trillion budget has generated Democratic infighting as some lawmakers like Florida Rep. Omari Hardy (D) support the budget, and other lawmakers like Senator Joe Manchin (D) do not approve.
"Moody: Vaccine Mandates 'Undermining' Floridians" by The Floridian's Daniel Molina
"Lt. Gov. Nunez Lashes Out at 'Champagne Socialist' AOC" by The Floridian's Jim McCool—While everyone already knows Rep. Alexandria Ocasio-Cortez (D), the self-proclaimed Democratic Socialist from New York, a lot more people are talking about her tonight. This week, Rep. Ocasio Cortez (D-NY) appeared at the Met Gala wearing a dress that read "Tax the Rich." However, the political statement did not go without backlash, triggering Lt. Gov Jeanette Nunez (R-FL) to lash out at "Champagne socialist" AOC.
"Mast Spars With Blinken During House Hearing On Afghanistan: 'We Don't Need to Hear Lies'" by The Floridian's Mona Salama
"Maggie's List PAC Endorses Amanda Makki for Congress" by The Floridian's Jim McCool
The JUICE is juiced by Javier Manjarres, Daniel Molina, and Jim McCool.