Fried Fired Up Over DeSantis' DEP Move
JUICE—Agriculture Commissioner Nikki Fried has sent a letter to Gov. Ron DeSantis telling him that he lacks the "legal authority to unilaterally" appoint the Secretary of the Florida Department of Environmental Protection, per state statute.
Commissioner Fried stated that she has spoken to Interim Secretary Shawn Hamilton—who DeSantis has apparently announced he would appoint to the post—and found him to be a "good man and private servant."
Fried said that her "quarrel" was not with Hamilton, rather with the governor overstepping his authority.
Fried wants the governor to convene the Cabinet for a vote on Hamilton, an event that would surely become a political spectacle considering how she has been dealing with every single issue.
There hasn't been new out of the DeSantis'office after Hamilton's official appointment, but several months back, DeSantis addressed Fried's gripe.
"That's our prerogative, and we'll do it when we want to, and we'll let folks know about it," said DeSantis.
The Afghanistan Evacuation Debacle Continues...
Reports of house-to-house executions, mock funerals of Americans and allies taking place, and the Taliban celebrating victory, not to mention President Joe Biden offending Gold Star families, continue to mire his presidency.
The White House is in full defense mode.
Catch up on the latest on Afghanistan:
Biden Presidency Scores 'F' Grade and 'Must Answer' for Afghanistan
Pelosi Blocks Names of 13 Service Members Killed From Being Read
Greg Steube Rips Pelosi on Afghanistan
Trump: Biden 'Owes An Apology' To Americans And The World For Chaotic Afghanistan Withdrawal


—Byron Donalds-The future is less safe and weaker for America because of the weakness and incompetence of Joseph R. Biden!
—US Rep Kathy Castor-Covid cases continue to surge across #Florida and Tampa hospitals are facing staffing shortages due to this ongoing crisis.
—Rep. Carlos G Smith-The #DeSantis administration illegally denied our public records request for local COVID data, so we SUED THEM.
Our demands:
— Release the public records
—Resume daily COVID dashboard reporting
Floridians deserve transparency & information.
Periodt.
—Shevrin "Shev" Jones-These $ are not just for students who are in-person, but also for those low income students who are NOT in-person.
Until one experiences what its like to not have food in the house, they will continue to make disconnected comments that separates the haves from the have nots.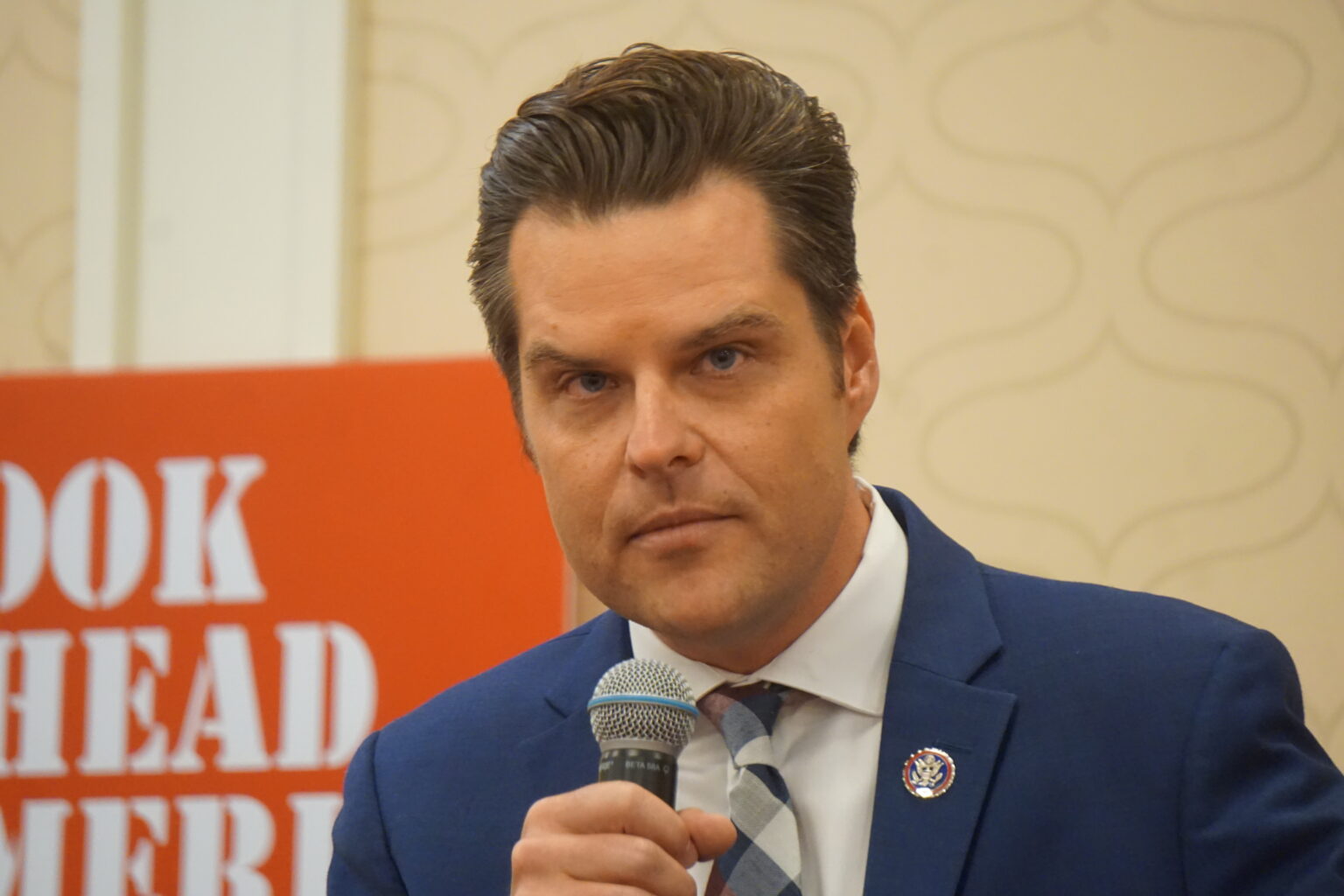 "Man charged with $25M extortion scheme promising pardon for Rep. Matt Gaetz" by POLITICO's Josh Gerstein, Marc Caputo, and Matt Dixon—A Florida developer and fraud convict was arrested Tuesday on a charge that he tried to extort $25 million from the father of Rep. Matt Gaetz in exchange for a presidential pardon that would shut down a high-profile, criminal sex-trafficking investigation into the Republican congressman.
"DeSantis' war on school mask mandates highlights deep political schism over COVID" by Sun-Sentinel's Anthony Man— In the profoundly polarized world that has enveloped the response to COVID-19, school mask mandates are perhaps the clearest demonstration of the sharp dichotomy between Gov. Ron DeSantis and the Democrats hoping to deny him a second term next year and derail his presidential ambitions.
DeSantis' school mask orders are being defied by school board members who control schools that educate more than half the state's students, have been rejected by a circuit court judge, and have generated howls of outrage from critics.
'Florida law, a Property Owner can be Held Liable for an Injury on Their Property' —OPINION
"Biden Blows Off Question On Afghanistan" by The Floridian's Mona Salama—President Biden snapped at a reporter who tried to ask him a question about the situation in Afghanistan following remarks Sunday during a FEMA briefing where he delivered a pep talk.
"Roger Stone Vows to Discredit Capitol Police Lawsuit Filers" by The Floridian's Jim McCool—Now that Capitol Police are suing former President Donald Trump (R) for the events that took place in Washington on January 6th, the riot that day has climbed to new levels of political. Several parties were listed on the lawsuit, including Roger Stone, who is now vowing to discredit the Capitol Police lawsuit filers.
"Fried Watching 'Every Move' and 'Every Breath' DeSantis Takes," by The Floridian's Javier Manjarres—Remember the classic song "Every Breath You Take" by The Police? Well, for those of you who don't know, the meaning of the song has nothing to do with admiration of one partner to another, rather of a possessive lover who is watching "every move you make." This song is very fitting of the political relationship between Florida Gov. Ron DeSantis and Agricultural Commissioner Nikki Fried, where Commissioner Fried is all over (politically) Gov. DeSantis's "every move" and "every breath" he takes.
Progressive Hardy Tangles with DeSantis Press Secretary Over Vaccinations," by The Floridian's Javier Manjarres—Democratic Socialist State Rep. Omari Hardy is running for Congress, but instead of knocking on doors and shaking hands with potential voters is not on his mind, as the aspiring politician has chosen to pick a fight with Gov. Ron DeSantis's very vocal Press Secretary Christina Pushaw.
"Wasserman Schultz Says 'Failed Leadership' is a 'Chronic GOP Problem' by The Floridian's Daniel Molina—After a Florida judge ruled that Florida Governor Ron DeSantis' (R) order banning local school boards from implementing mask mandates is unconstitutional, a number of Democrats have praised the ruling and criticized the governor. Ahead of the 2022 midterm election, Gov. DeSantis has feuded with President Joe Biden (D) over COVID-19 restrictions, and it appears that Florida Republicans are looking to move past the ruling. Aside from that, Democrats continue to direct criticism at Florida leadership with Florida Rep. Debbie Wasserman Schultz (D) commenting on social media that the state is facing "a chronic GOP problem."
"Biden Checks the Time As Dead Service Members Return Home" by The Floridian's Javier Manjarres—Several days after 13 U.S. Service Members were killed in a suicide attack in Kabul, Afghanistan, their remains were flown home and greeted by President Joe Biden, First Lady Jill Biden, military officials, and the families of those lost. President Biden might have been pressed for time or had somewhere else to be after the ceremony because he was caught on camera checking the time just as he removed his hand from over his heart.
The Florida Department of Corrections says an officer trainee was killed Thursday in an accidental shooting during firearms training. The agency identified the trainee as Whitney Cloud. She started working for the state prison system on June 25.
"Book: DeSantis 'Overstepped his Constitutional Authority" by The Floridian's Daniel Molina—A Florida Judge has ruled that Florida Governor Ron DeSantis' (R) order banning local school boards from implementing mask mandates is unconstitutional. In turn, local school boards will be able to set their policies as long as the policies are "narrowly tailored" according to the Judge. In response to the Judge's order, Florida state Senator Lauren Book (D) is praising the the Judge's order, sharing that "the Governor overstepped his constitutional authority."
"Pizzo, Democrats Mock DeSantis's Verified Illegal Immigration Resettled Claim" by The Floridian's Javier Manjarres
"Florida starts turning on DeSantis" by POLITICO's Matt Dixon—TALLAHASSEE — Florida Gov. Ron DeSantis has been untouchable for the past year as he commanded the Republican culture wars to become heir apparent to Donald Trump. The latest coronavirus surge is starting to change that.
Covid infection rates continue to climb as the state faces shortages of health care staff, morgue space and even oxygen for patients. About 16,000 people are hospitalized. Child infection rates have shot up. School districts — even in Republican strongholds — have rebelled against DeSantis' anti-mask mandates. And cruise lines are resisting DeSantis' vaccine passport ban. Even his recent poll numbers are slipping.
"Castor Wants New DeSantis 'Emergency Order' for Hospital Staffing" by The Floridian's Daniel Molina—With a surge in COVID-19 cases across the Sunshine State, the Florida Hospital Association reports that facilities are facing a critical staffing shortage. In turn, Florida lawmakers are turning to Florida Governor Ron DeSantis (R) for assistance. Florida Rep. Kathy Castor (D) signaled the help that hospitals require at this moment, commenting that an "emergency order" is necessary.
"Biden Tells Israel He Pursuing 'Diplomacy' With Iran To Resurrect Iran Nuclear Deal" by The Floridian's Mona Salama—President Biden told Israeli Prime Minister Naftali Bennett he intends to fulfill his desire of resurrecting the Iran nuclear deal in the face of the Jewish state's objections, with plans of pursuing efforts of using "diplomacy" as means to prevent Iran from developing the capability of becoming a nuclear power, despite the fact the flawed 2015 accord paved the way for the Islamic regime to advance its uranium enrichment to its highest level.
"'Who is Behind the Curtain' at The White House?' by The Floridian's Javier Manjarres—Newly-elected Texas Rep. Jake Ellzey (R) has just asked the million-dollar question about President Joe Biden and The White House.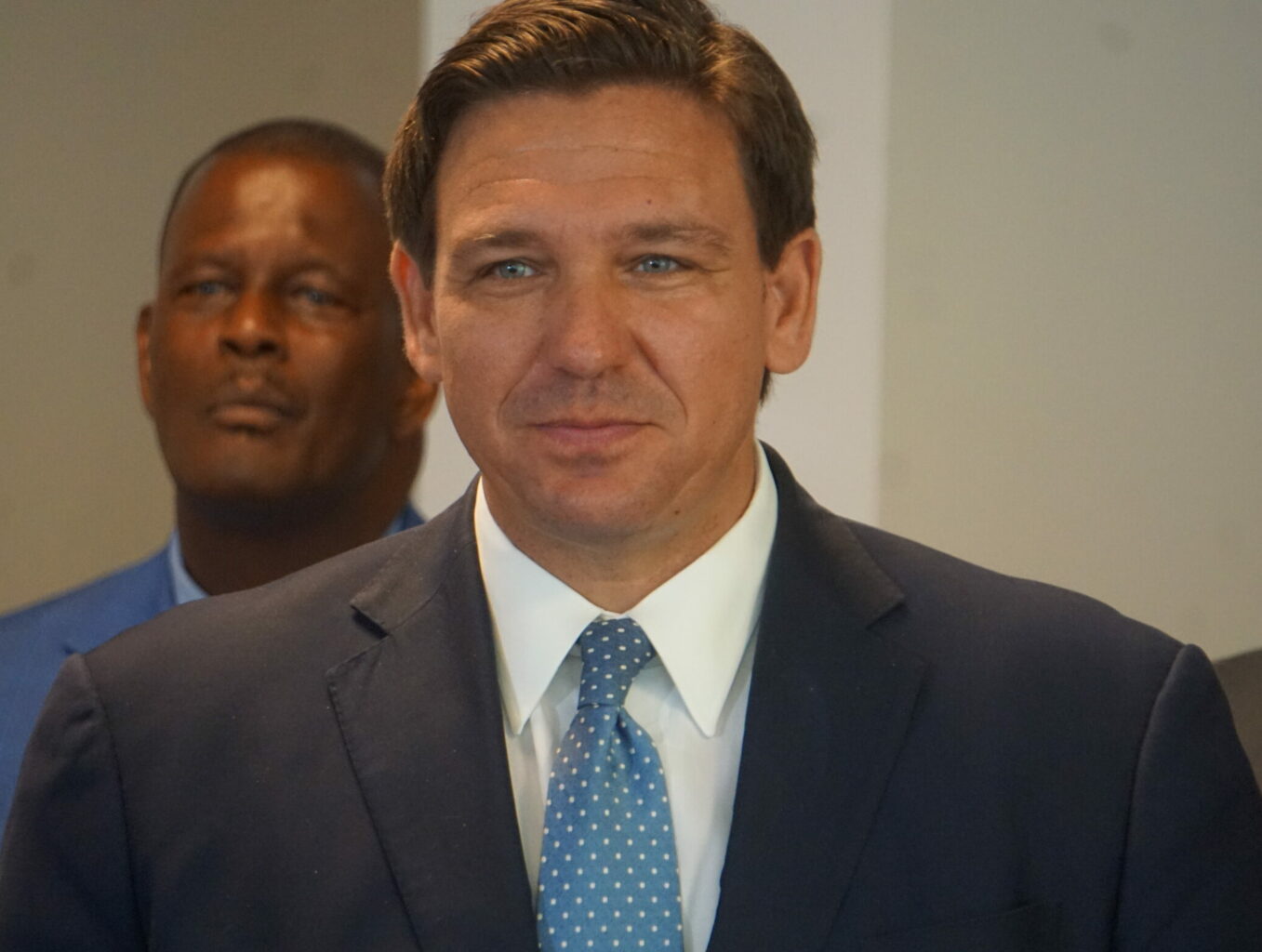 "Gov. Ron DeSantis' statements about Florida's COVID death rate get renewed scrutiny" by Sun-Sentinel's  Anthony Man— Multiple times during the COVID-19 pandemic, Gov. Ron DeSantis has pointed to a positive, but still tragic, metric: Florida's death rate, which was long better than the national average. It was part of a message that the state under his leadership was faring better than most.
"Rubio Says Biden's Taliban Deal a 'User-Friendly Kill List' by The Floridian's Daniel Molina
"Rep. Soto Defends Hero Capitol Police Officer Who Shot Rioter" by The Floridian's Jim McCool
"Biden Responds To Explosion Attack In Afghanistan, Says U.S. Will Respond 'With Force And Precision'" by The Floridian's Mona Salama—President Biden vowed to respond "with force and precision" of his choosing to the ISIS terrorists who killed 12 U.S. service members Thursday and wounded 15 in a double suicide bomb attack outside Hamid Karzai International Airport.
"Crist Accuses Republicans of Attacking the Right To Vote" by The Floridian's Jim McCool—Election security has climbed its way to the top for concern of both the Democrat and Republican parties. But while the Republican-controlled House of Representatives in Florida successfully passed voter ID laws, national Democrats insist the real problem resides in voter suppression.  US Rep. Charlie Crist (D-FL) who is running for governor, has accused Republicans of "systematically" attacking the people's right to vote.
"12 U.S. Marines and Soldier Killed as a Result of Biden's 'Weakness' "by The Floridian's Javier Manjarres
"Trump Sued by Capitol Police Over 'Election Lies'" —More than 7 months after the January 6th riot on Capitol Hill, the issue is now more alive than ever. Capitol Police are now taking action and suing former President Donald Trump (R) and allies over 'election lies' and instigating the events of January 6th.
'Maximum Pressure' U.S. Sanctions Questioned as Negotiations With Maduro Regime set to Begin" by The Floridian's Javier Manjarres—On September 3, representatives of Venezuela's strongman Nicolás Maduro and the Venezuelan opposition will again sit down in Mexico City to find a common path out of their country's political standoff. Discussions are expected to include social and electoral matters.
"DeSantis Orders Biden to Stop Immigrant Resettlement" by The Floridian's Daniel Molina—Florida Governor Ron DeSantis (R) is continuing his feud with President Joe Biden (D) over border concerns. This week, the rumored 2024 presidential candidate directed a letter to Alejandro Mayorkas, the U.S. Secretary of Homeland Security, urging the administration to "cease any further resettlement in Florida of the large number of illegal aliens apprehended at the southwest border." In a press release from the office of the Governor, it informs that "at the very least, Governor DeSantis urges the U.S. Department of Homeland Security (DHS) to provide more transparency concerning the resettlement of illegal aliens in Florida and to consult in advance with state leadership before" any more resettlement occurs.
]"Musselwhite Deletes Facebook Attack Against GOP Opponent Mariner" by The Floridian's Javier Manjarres—During the Broward Republican Liberty Caucus meeting in Fort Lauderdale, Florida, the two lone Republican candidates running in the special election in congressional district 20— Greg Musselwhite (pictured) and Jason Mariner—were put in an uncomfortable position when Mussel white was asked to explain his recent political attack on Facebook against Mariner.
"Veteran GOP Lawmakers Rip Biden For Failed Leadership In Afghanistan" by The Floridian's Mona Salama—A group of Afghanistan veterans Republican House lawmakers tore into President Biden "failed leadership" over his handling in the crisis in Afghanistan following a classified closed-door briefing, demanding the Commander-in-chief to extend his "reckless" evacuation deadline past August 31, warning his decision in what it appears as conceding to the Taliban timeline will end with "blood on his hand."
"Rubio Still Leading Demings in Latest Poll" by The Floridian's Jim McCool—There is no secret that Florida has been and will continue to be the center of national politics into the foreseeable future. With Governor Ron DeSantis' (R-FL) stock rising in the Sunshine State, US Senator Marco Rubio (R-FL) will be entering this election season with a comfortable approval rating.
"Ron DeSantis Regains Ground In New Quinnipiac Poll" by The Floridian's Javier Manjarres—The latest Quinnipiac Poll shows that Gov. Ron DeSantis's approval rating has risen 6 percentage points from this time last year.
"Media Outlet Promotes Sexist Cartoon of DeSantis Spokeswoman Christina Pushaw" by The Floridian's Javier Manjarres
"Rick Scott Hasn't Forgotten Cuba, Pressures Biden to Help" by The Floridian's Daniel Molina
"Fried 'a Week Away' From Financial Disclosure Deadline" by The Floridian's Daniel Molina
"SCOTUS Reinstates Trump-Era 'Remain in Mexico' Immigration Policy" by The Floridian's Jim McCool—As the Biden Administration deals with a crisis on multiple fronts, critical litigation has been approved that could totally alter the border crisis as Americans are distracted by the mess in Afghanistan. The Supreme Court of the United States has reinstated Trump's "Remain in Mexico Policy."
"Rubio: Taliban's U.S. Weapons Seizure 'Terrifying'" by The Floridian's Daniel Molina—Shortly after the Taliban overtook Afghanistan, Florida Rep. Michael Waltz (R) warned of weaponry the Taliban now possesses that "could be used used to kill civilians." Florida Senator Marco Rubio (R), a member of the Senate Intel Committee, is also commenting on the "military equipment left behind in Afghanistan," calling it "terrifying" that this weaponry is in the hands of the Taliban.
"Waltz Introduces Resolution 'Condemning Biden' Over Afghanistan" by The Floridian's Daniel Molina—Just days after Florida Senator Rick Scott (R) suggested that the 25th amendment "be considered" with President Joe Biden (D), Florida Rep. Michael Waltz (R) has "introduced a resolution condemning President Biden's failure" regarding the Taliban takeover of Afghanistan.
"Rubio Says Taliban-Imposed Deadline is Sooner Than August 31st" by The Floridian's Javier Manjarres—With the Taliban-imposed August 31st deadline for the U.S. to pull out of Afghanistan just days away, Senator Marco Rubio warns that the real deadline for the U.S. to leave is much earlier.
"House Advances $3.5 Trillion 'Human Infrastructure' Budget Resolution Framework" by The Floridian's Mona Salama—The House passed a $3.5 trillion budget resolution on Tuesday, advancing one part of the process to enact President Biden's landmark domestic legislation — a sweeping economic spending package that seeks to expand the nation's social safety net after hours of infighting amongst the Democratic Party.
"Progressive Democrat Supports Regeneron Treatment DeSantis Supports" by The Floridian's Jim McCool
"Biden's CIA Director Reportedly Met Secretly With Taliban Leader" by The Floridian's Mona Salama
"DeSantis Called Power-Hungry 'White Dude' who Doesn't Give a 'Crap' About Florida" by The Floridian's Javier Manjarres—Florida Agriculture Commissioner Nikki Fried is making all the rounds in her effort to maximize exposure in her efforts to unseat "white dude" Gov. Ron DeSantis. Commissioner Fried must get past Rep. Charlie Crist in the 2020 Democratic gubernatorial primary contest. Appearing with Progressive Activist and Actress Alyssa Milano on her "Sorry, not so Sorry" podcast, Commissioner Fried opened up by taking a shot at Gov. DeSantis, stating, "The people of our state deserve someone who gives a crap."
"Miami Herald Reporter Insinuates Gaetz's Wedding was Staged" by The Floridian's Javier Manjarres
"DeSantis Hits AP Hard on National TV Over Regeneron 'Hit Piece'" by The Floridian's Javier Manjarres—Florida Gov. Ron DeSantis reiterated his position that the recent Associated Press (AP) story about one of his top donors investing in the Regeneron COVID treatment drug that the governor was promoting across the state, was nothing more than a "partisan hit piece."
"DeSantis Directs Letter to AP Over 'False Narrative'" by The Floridian's Daniel Molina—Last week, the Associated Press published an article titled "DeSantis top donor invests in COVID drug governor promotes." The article drew criticism from Florida Governor Ron DeSantis (R) who argued that the article "discouraged readers from seeking life-saving treatment," calling the article "a debunked political attack." In response, the Florida Governor has directed a letter to Daisy Veerasingham, the president and CEO of the Associated Press, calling the article "a false narrative that will lead some to decline effective treatment for COVID infections."