Democrats Have A Better Choice Than Nikki Fried in 2022
mn  are cheering on the news that President-elect Joe Biden has been officially named the victor of the 2020 presidential election, even though it is obvious that a whole lot of cheating occurred.
Democrats are trying to deflect from the fact that they suffered huge overall statewide losses to Republicans, and hope to do better against Gov. Ron DeSantis in 2022.
They better do "a whole lot of" praying.
If Florida Dems continue on the path that they are on, that old saying about some fat lady singing becomes very relevant two years before an actual vote is cast.
AG Commissioner Nikki Fried is the top Democrat in the state, and a shoe in to become the Democratic gubernatorial nominee. Not really.
Fried is compromised.
Her pathway to the governor's mansion is very narrow and full of progressive obstacles that could make her candidacy dead on arrival.
Democrats do have a farm team of potential candidates, but unfortunately for them, all have drank the anti-Trump, anti-DeSantis, and pro-Socialist talking points Kool-Aid.
All except for one particular state senator named Lauren Book. READ MORE
Joe Biden @JoeBiden -Today, the members of the Electoral College cast their votes for president and vice president.
And once again, the rule of law, our Constitution, and the will of the people have prevailed.. Our democracy—pushed, tested, and threatened—proved to be resilient, true, and strong.
Rep. Carlos G Smith @CarlosGSmith-YES! Can't wait to hear President @JoeBiden's latest victory speech!
Shevrin "COUNT EVERY VOTE" Jones @ShevrinJones-For the 100th time, @JoeBiden is the winner, and we love to see it.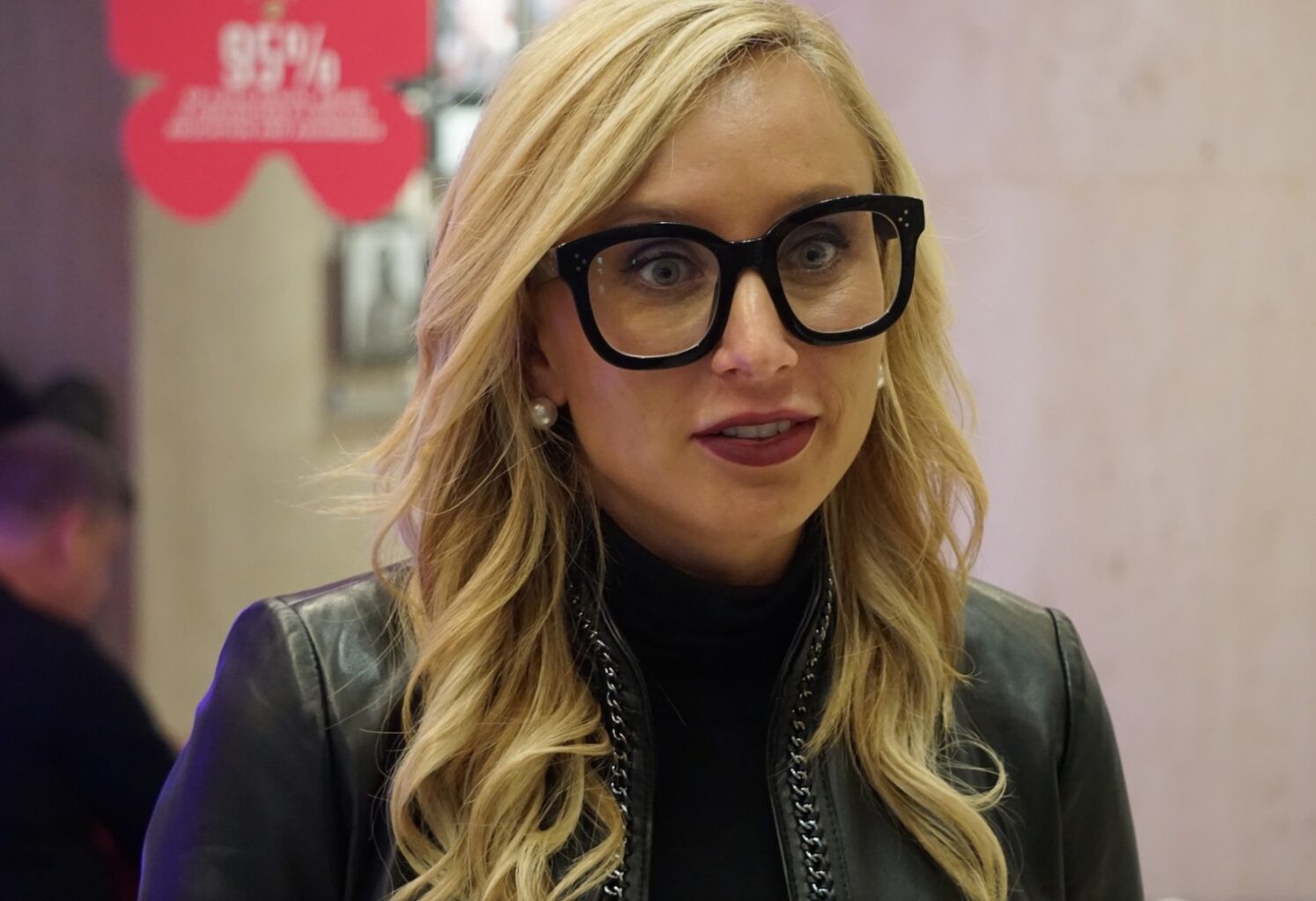 "Sabatini Targets States That "Violated the Constitution"" by The Floridian's Daniel Molina – Over the weekend, the Supreme Court dealt a heavy blow to the Trump campaign's efforts to combat the 2020 election results. By rejecting to hear the Texas lawsuit that Florida also supported, the divide between Republicans and Democrats has only further grown as it becomes likelier that a Biden administration will be moving into the White House in January. However, President Trump (R) has doubled down and said that his efforts are not over. Republican State Rep. Anthony Sabatini is in full support of Trump, calling out states that "violated the constitution" in spite of the electoral college meeting today to finalize the 2020 presidential election. After news began to circulate regarding the Supreme Court's decision to not move forward in hearing the Texas lawsuit, President Trump spoke to FOX News' Brian Kilmeade and assured that "we keep going, and we're going to continue to go forward." Trump adding that "we have numerous local cases… in some of the states that got rigged and robbed from us." In explaining their decision to not move forward with the Texas lawsuit, the Supreme Court commented that Texas did not have the standing to pursue the case, explaining that it "has not demonstrated a judicially cognizable interest in the manner in which another state conducts its elections." As the clock winds down on the Trump campaign to successfully combat the results of the election, Florida Rep. Sabatini took to social media to air his frustration over the handling of the election, calling for Congress to "REJECT the electoral votes from the states that violated the Constitution."
"Book Leads Charge on Ending Menstrual 'Period Poverty'" by The Floridian's Daniel Molina – In an effort to expand her pro-women-and-girls legislative agenda, Florida Senator Lauren Book (D) has again filed legislation that would ensure girls attending Florida public schools have access to free menstrual cycle products. In 2019, Florida Governor Ron DeSantis (R) signed the Dignity for Incarcerated Women Act into law, which mandates that menstrual products be provided at no cost to female inmates in the sunshine state. Now, Senator Book is looking to expand the helping for Florida women, introducing the "Learning with Dignity" bill that would require sanitary napkins/pads and tampons be provided in all-female restrooms in Florida's K-12 public schools. In a statement, the Florida lawmaker cited a recent study conducted by Always, which "revealed that, since the COVID-19 pandemic, 1 in 3 young people feel less confident because they've missed after school activities and 1 out of 3 parents are worried about their ongoing ability to afford period products – an issue known as period poverty." Book further explained that "one in five girls have either left school early or missed school entirely because they did not have access to menstrual products," adding that "girls pay a price when these products aren't free – and providing them will go a long way toward equity in education."
"Former Aide Accuses Gov. Cuomo Of Sexual Harassment" by The Floridian's Mona Salama – A former adviser to New York Gov. Andrew Cuomo (D) is accusing the governor of sexual harassment, alleging the behavior occurred for over several years while she was working in his office. Lindsay Boylan, the former deputy secretary for economic development and a special adviser to Cuomo from 2015 to 2018, dropped the bombshell in a series of tweets, saying the governor frequently "sexually harassed me for years" while asserting that he would also discuss her physical appearance. "Yes, @NYGovCuomo sexually harassed me for years. Many saw it, and watched," Boylan said in a series of tweets recounting the experience but not naming anyone. "I could never anticipate what to expect: would I be grilled on my work (which was very good) or harassed about my looks. Or would it be both in the same conversation?" "Not knowing what to expect what's the most upsetting part aside from knowing that no one would do a damn thing even when they saw it. No one. And I *know* I am not the only woman," Boylan continued. "I'm angry to be put in this situation at all. That because I am a woman, I can work hard my whole life to better myself and help others and yet still fall victim as countless women over generations have. Mostly silently," Boylan added. "I hate that some men, like @NYGovCuomo abuse their power."
"Russians have hacked the U.S. Department of Homeland Security" by The Floridian's Javier Manjarres – The Department of Homeland Security (DHS) became the third federal agency to be hacked by the Russian government in an elaborate cyberattack scheme. Yes, the very same government agency tasked with safeguarding American assets from cyberattacks. Florida Rep. Stephanie Murphy (D) responded to the news of the Russian hack, stating that the U.S, needed to impose "severe costs" on President Vladimir Putin. Rep. Murphy added that unless strict "consequences" are put in place to deter future Russian aggression, Putin will continue his cyberattacks with impunity. "The hard truth is the only way to deter this sort of outrageous but unsurprising Russian conduct is to impose swift and severe costs on Putin that make him think twice before doing this again," stated Murphy. "Unless there are consequences, this behavior will only continue." The DHS is the third government institution to be compromised. The Treasury and Commerce departments were first to announce the breach, and it expected that more public and private agencies could soon join the list of victims. The Russian government is naturally denying any involvement in the security breach, but U.S. officials are pointing to the SVR, the Russian intelligence bureau. In 2016, the federal government was able to verify that the Russian government influenced that year's election by hacking into the Democratic National Committee and stealing private emails, research, and campaign emails.
"Florida men charged with stealing ventilators headed to El Salvador" by Associated Press – Two Florida men are facing federal charges that allege they stole nearly 200 ventilators the United States was shipping to El Salvador to help the Central American country treat coronavirus patients. Yoelvis Hernandez and Luis Montero stole a trailer containing 192 ventilators from a Palm Beach County parking lot on Aug. 9 as the driver was transporting them to Miami International Airport, where they would be shipped to El Salvador, prosecutors said Friday. Court records do not indicate if the men have attorneys. Ventilators are used to treat coronavirus patients when they cannot breathe on their own. According to the U.S. government, El Salvador has been hard hit by the disease. The country of 6.4 million people has had 1,180 deaths or one for every 5,441 residents. The United States has done worse, however, with one coronavirus death per every 1,130 residents.
"White House report puts Florida in 'red zone,' stronger measures 'must happen now'" by Fox News' Peter Aitken – A recent White House Coronavirus Task Force report has designated Florida as a "red zone," in immediate need of increased mitigation efforts. The nonprofit Center for Public Integrity made public the Dec. 6 report, which states that Florida has seen "stability in new cases, an increase in test positivity, and increasing hospitalizations and deaths." As part of increased precautions, the report suggests that the state begin to warn residents against any gatherings during December holidays. The report also suggests aggressive testing along with "masks at all times in public." "Despite the severity of this surge and the threat to the hospital systems, many state and local governments are not implementing the same mitigation policies that stemmed the tide of the summer surges," the report said. "That must happen now." The report noted that European nations have seen positive results from "strong public and private mitigation," though noted that schools remained open in those cases. The South Florida Sun-Sentinel recently joined a lawsuit filed by the Orlando Sentinel against Gov. Ron DeSantis for "failing to provide the weekly White House Coronavirus Task Force reports in a timely manner."
"A ray of hope on COVID-19: Florida begins vaccine injections for front-line workers" by Sun Sentinel's Susannah Bryan and Lisa J. Huriash – After nine long months of battling COVID-19, Floridians began Monday to receive the first doses of a vaccine that one health care leader called "the beginning of the end" of the pandemic. With the nation's death toll surpassing 300,000 and coronavirus cases still surging, the largest vaccination campaign in U.S. history got underway. Shipments of frozen vials of vaccine made by Pfizer Inc. and its German partner BioNTech began arriving at hospitals around the country, including five in Florida. Packed in dry ice, the first of nearly 3 million doses made their way by truck and plane around the country Sunday from Pfizer's factory in Kalamazoo, Michigan. Doctors, nurses and other health care workers were the first to receive the vaccine. The vast majority of Americans could have access to the vaccine by spring or summer, federal officials say. "Today we will have shots going in arms," Gov. Ron DeSantis said, speaking from Tampa General Hospital, where the hospital's chief termed the vaccine "20,000 doses of hope." "This is the beginning of the end," CEO John Couris said. "This is monumental if you're sitting in our shoes caring for the patients that need us the most. "Finally, this is game time," he said. "We're ready." The five Florida hospitals will receive a combined 100,000 doses by FedEx. Deliveries arrived Monday at Memorial Regional Hospital in Hollywood, Tampa General Hospital and UF Health Jacksonville. AdventHealth in Orlando and Jackson Memorial Hospital in Miami will get their deliveries Tuesday morning, DeSantis said.
"South Florida company targeted by vote fraud claims strikes back at Trump" by Associated Press' Joshua Goodman – The head of an electronic voting company being targeted by allies of President Donald Trump said baseless claims that it helped flip the 2020 election for Joe Biden threatens to undermine Americans' faith in democracy. Antonio Mugica, CEO of Florida-based Smartmatic, said for years he watched as democracy in his native Venezuela was destroyed by lies and conspiracy theories pushed from the highest levels of the country's socialist government. Now he fears many Americans are being too complacent in the face of a similar disinformation campaign. "When a candidate questions the election in some emerging market, in Africa or South America, it stays there. It doesn't affect the entire planet," Mugica said in an interview with The Associated Press. "Now, the role model is that if you lose, you basically say you didn't lose. You say you were cheated." Last week, Smarmatic began sending letters to Fox News, Rudy Giuliani and other Trump allies threatening legal action unless they fully retract baseless claims that software developed by a U.S. affiliate it sold more than a decade ago altered the outcome of the U.S. election. Fact-checkers at the AP and other outlets have debunked the far-fetched claims, while Trump's own attorney general and cybersecurity officials have found no evidence of voter fraud. But Trump's allies continue to press ahead. Last week, former Trump attorney Sidney Powell appeared on Fox Business' Lou Dobbs to accuse Venezuelan President Nicolas Maduro's former chief of staff of being the ringleader of what she called a "Cyber Pearl Harbor" involving Smartmatic.
"Coronavirus vaccine 'pods' being planned in Florida as healthcare workers get 1st shots" by Channel 10's Christina Vazquez, Madeleine Wright, and David Selig – Medical personnel in South Florida have started rolling up their sleeves to get the coronavirus vaccine, and the state's emergency management director shared details Monday about how and when the shots will be distributed more broadly. Jared Moskowitz said Florida is planning mass vaccination sites, called pods, which would be similar to the virus testing sites. He expects those will be available in late February or March. In an interview with Local 10 News, Moskowitz also underlined that the arrival of the first vaccines isn't a sign that people should reduce their efforts to slow the spread of the virus. "It's going to take many months until we see that community immunity, so now is not a time to let your guard down," he said. Some frontline workers at Memorial Regional Hospital received their first of two doses of the COVID-19 vaccine Monday afternoon in Miramar. A 31-year-old nurse at Tampa General Hospital became the first person in Florida to receive the COVID-19 vaccine on Monday morning. The first healthcare workers nationally were vaccinated earlier Monday in New York. By Tuesday, Florida will have 100,000 doses of the vaccine for five hospital systems — Jackson Memorial in Miami-Dade, Memorial Regional in Broward, Tampa General, University of Florida-Shands in Jacksonville and Advent Health in Orlando. Local 10 News asked Moskowitz, a Broward native, why Miami-Dade — Florida's largest county and the source of its most COVID-19 cases — didn't get the first vaccines Monday.
"Gov. DeSantis: Florida general public could have access to COVID vaccine in February" by Fox 35 Orlando's Daniella Lama – A huge first step in ending the coronavirus pandemic. This week, Florida begins vaccinating its frontline healthcare workers and long-term care facility residents. Governor Ron DeSantis says the general public may only be a couple months away from getting access too. "Your general public, not necessarily high-risk, but you want to do it – I think where were going to be seeing that is once the Johnson & Johnson data is in. We'll see how effective that is. If effective and safe, they will file for emergency-use authorization probably in January," Gov. DeSantis said. Johnson & Johnson has yet to release the results of its Phase 3 trial, but is has recently announced it will likely be earlier than initially planned. Governor DeSantis pointed out that unlike Pfizer and Moderna, the Johnson & Johnson vaccine only requires one shot and doesn't have to be kept as cold. "As we get into potentially February, you could be in a situation where there's gonna be vaccine for people regardless of circumstances, health risk or age," DeSantis said.

"Arizona Republicans Are Racked by Infighting Over Trump, Coronavirus" by WSJ's Eliza Collins – The Arizona Republican Party has been racked by infighting as elected officials argue over President Trump's efforts to overturn the election results and as the GOP governor grapples with a worsening Covid-19 pandemic. The public spats have some worried about the party's chances going into the next round of elections. The chief disputes are between the party's establishment and its right wing over whether to keep contesting President-elect Joe Biden's win in the state, despite no evidence of widespread fraud, and how far to go on restrictions related to the pandemic. After Republican Gov. Doug Ducey defended Arizona's election system last month, the state GOP chairwoman, Kelli Ward, tweeted that he should #STHU, shorthand for "shut the hell up." (She later said in a radio interview she meant "shut the heck up.") Mr. Ducey told reporters: "The feeling's mutual to her." On Wednesday, the Arizona GOP Twitter account accused Mr. Ducey of trying to replace Ms. Ward as state party chairwoman. Ms. Ward said in an interview she hasn't decided what she will do next, adding that Mr. Trump told her he would support her remaining the state GOP party's leader or running for another position. "The world is my oyster," she said. Both the White House and the governor's office declined to comment for this article. Separately, U.S. Rep. Andy Biggs, an Arizona Republican who has pushed for less intervention on the virus, tweeted on Dec. 4 that he worried the governor would force vaccinations and the Republican legislature would allow it, to which Mr. Ducey's chief of staff responded that Mr. Biggs should "enjoy your time as a permanent resident of Crazytown."
"Trump Pursues Appointing Special Counsel to Probe Election, Hunter Biden" by WSJ's Aruna Viswanatha, Rebecca Ballhaus and Sadie Gurman – President Trump has expressed interest in pursuing the appointment of a special counsel to investigate allegations of fraud in the November elections and issues related to Hunter Biden, according to people familiar with the matter. In recent days, the president has directed advisers to look for people who could serve in such a position, one of the people said, as lawsuits and other efforts by Mr. Trump and his campaign to reverse the election results flounder. White House officials and allies of the president on Capitol Hill and elsewhere have also pushed for the appointment of a special counsel, another person familiar with the discussions said. White House chief of staff Mark Meadows has told people that the president is interested in pursuing a special counsel to investigate election fraud and wants to act quickly, one of the people said. Senior White House officials have also discussed the possibility of pursuing a special counsel to investigate Hunter Biden, expressing frustration over Attorney General William Barr's handling of investigations into Mr. Biden's business and financial dealings and concern that the incoming administration of Joe Biden could seek to shut down any probes into Mr. Biden's son, Hunter, an administration official said. The White House declined to comment. A spokeswoman for Mr. Barr declined to comment. A spokesman for the Biden transition team declined to comment. Joe Biden isn't implicated in the investigations into Hunter Biden, according to people familiar with the matter.
"Meet the Electoral College, America's Most Important Voters" by WSJ's John McCormick – A few famous names are among the 538 Americans about to cast the votes that matter most when electing U.S. presidents. But many are people like Mary Arnold, a retired social worker and a first-time member of the Electoral College. Ms. Arnold, a Democrat from Columbus, Wis., will cast one of her state's 10 electoral votes for President-elect Joe Biden on Monday, when electors nationwide meet in their states. "I was blown away to be asked," she said. "It never occurred to me that I might be an elector." Ms. Arnold, who is 72 years old and leads her county's party organization, said she received a phone call in September from the state Democratic chairman asking if she would like to be an elector. She was told she was selected because she had been a good local leader. She said the occasion will be the first time she gets dressed up since the coronavirus pandemic hit, and she figures she will stop for takeout food to celebrate during her 30-minute drive home from Madison. "I am going to put on makeup for probably the first time in nine months," she said. The nation's founders created the Electoral College as a compromise between those who favored a direct popular vote and those who wanted lawmakers to pick presidents. Mr. Biden won the national popular vote by more than seven million ballots, according to the Associated Press. But the number that counts is his electoral vote total, 306, to President Trump's 232. Mr. Trump has refused to accept the election outcome and pushed dozens of legal challenges, with losses at all levels including the U.S. Supreme Court. His unwillingness to concede has put a spotlight on the mechanics of choosing the president.
"Trump signs stopgap funding bill to avert shutdown at midnight" by CNN's Clare Foran and Manu Raju – President Donald Trump signed a one-week stopgap funding bill, passed by the Senate earlier Friday, to avert a government shutdown at midnight. The short-term spending bill, which the Senate passed by voice vote, extends government funding by a week to December 18 and is aimed at giving lawmakers more time to reach an agreement on Covid relief and broader funding legislation for a new fiscal year. It passed the House earlier this week. So far, however, stimulus talks remain at an impasse over critical sticking points, creating uncertainty over whether an agreement can be reached. Lawmakers now have just one additional week to work out thorny issues that are currently holding up an agreement or potentially witness the collapse of the talks. A timeline for the stopgap funding bill vote -- and whether it would happen ahead of the critical midnight deadline -- had been uncertain earlier Friday morning amid a series of last-minute holdups. The Senate needed all 100 senators to agree to schedule a vote, and several senators had been making demands that complicated the ability reach an agreement for swift passage. Sen. Rand Paul, a Kentucky Republican had been objecting to a quick vote on a defense bill but told CNN Friday morning he would let the stopgap funding bill pass later in the day, explaining that his main point was to delay the Senate's vote on the National Defense Authorization Act, or NDAA, for a day.
"Review largely blames Iowa caucus problems on Democratic National Committee" by CNN's Deanna Hackney – An internal review of the 2020 Iowa caucuses found that the reporting app used in February was largely successful and that the main source of delay in reporting results, as well as other mishaps, was intervention by the Democratic National Committee, according to a report released Saturday. The review, which was commissioned and released by the Iowa Democratic Party and conducted by a group of independent lawyers, examined a collection of thousands of documents and dozens of interviews. The DNC's late request for a feature in the Shadow app, as well as delays in the development and approval of the app, and other issues were to blame for the multiple problems seen in the reporting process during the caucuses, the report says. Among the reasons highlighted in the report as contributing to the then-new app's software outage that didn't allow precincts to report results the night of the caucus was a delay in the approval process by the DNC. Despite the problems before and during the caucuses, the report concluded that the app was not hacked or compromised. The report also laid some of the blame on planning by the Iowa Democratic Party. "The findings of this independent, detailed review of what happened during the 2020 caucuses should speak for itself. In the interest of clarity and public reassurance, the IDP commissioned this self-critical report to help guide conversations as we move forward," IDP Chair Mark Smith said in a news release.
"US agencies investigating hacking of government networks" by CNN's Brian Fung – The US Commerce Department confirmed Sunday it has been the victim of a data breach. "We can confirm there has been a breach in one of our bureaus," the Commerce Department said in a statement to CNN. "We have asked CISA and the FBI to investigate, and we cannot comment further at this time." The Department of Homeland Security's Cybersecurity and Infrastructure Security Agency also confirmed the data security incident, telling CNN in a statement, "We have been working closely with our agency partners regarding recently discovered activity on government networks." "CISA is providing technical assistance to affected entities as they work to identify and mitigate any potential compromises," the statement continued. Reuters was first to report on the data breach. The Washington Post reported Sunday that Russian government hackers targeted Commerce as well as the Treasury Department and other government agencies, according to people familiar with the matter, who requested anonymity because of the sensitivity of the matter. The paper reported the FBI is investigating and that the same Russia-linked group breached the elite cybersecurity firm FireEye, which just last week disclosed an attack compromising the so-called "Red Team" tools it uses to protect cybersecurity clients, including government customers. CNN has previously reported the Russian-affiliated group, known as APT29, as the suspected culprit behind the FireEye breach, citing a person familiar with the matter.
"NY GOP candidate Tenney on House reportedly sending envoys to observe recount in congressional district" by Fox News' Talia Kaplan – New York Republican candidate Claudia Tenney told "Fox & Friends Weekend" on Sunday that because the race in the state's 22nd Congressional District is "so close," House Speaker Nancy Pelosi sent lawyers who are "supposed to be in an observing role" in the election's recount, but are getting "very aggressive." Tenney made the comments referencing a report that the House of Representatives is sending envoys to observe recounts in the close and still uncalled race in New York's 22nd Congressional District. The contest between incumbent Democratic Rep. Anthony Brindisi and Tenney is the state's only race that has not yet been certified by the state Board of Elections, the New York Post reported, adding that the House has notified several county board of elections that they'll be sending envoys to observe the recounts, which is expected to begin on Monday. The contest has been tied up in court since Election Day, with unofficial results showing Tenney with a lead of just 12 votes in the race. "If the judge follows the legal process I think we should prevail," Tenney said on Sunday. "But what's happening now, it's so close that Nancy Pelosi, the current House speaker, has sent lawyers who are supposed to be from the House administration and they're supposed to be in an observing role, not anything more than that, but it looks like they're getting very aggressive." "They had asked the court to have cameras and electronic equipment so that they could really work on these ballots in a way that we don't think it is fair and that we think could prejudice the opening of these new ballots," she continued.
"Rep. Jordan raises 'fundamental questions' in Swalwell scandal" by Fox News' Talia Kaplan – Rep. Jim Jordan, R-Ohio, raised what he called "fundamental questions" surrounding allegations that Rep. Eric Swalwell had been compromised by a suspected Chinese spy. Jordan told "Sunday Morning Futures" in an exclusive interview that he wants to find out what House Speaker Nancy Pelosi, D-Calif., knew "when she put Rep. Swalwell on the intel committee." "She [Pelosi] gets all kinds of briefings," he told host Maria Bartiromo. "She gets briefings I don't get. She gets briefings you don't get certainly, so what did she know when she made that selection?" On Thursday, speaking with FOX Business' "Mornings with Maria" Sen. Rick Scott, R-Fla., expressed similar concerns and explained why he believes Swalwell, D-Calif., should be removed from the House Intelligence Committee, noting that the Democratic congressman "has access to information that could hurt us" given his alleged "relationship with the Communist Party of China." The Republican senator warned that Swalwell's "got our most important secrets" because he serves on the House Intelligence Committee. "This is so basic. Nancy Pelosi cannot allow him to stay on the intelligence committee," Scott said one day after he sent a letter to the House speaker calling for Swalwell's removal from the committee. A yearlong Axios investigation revealed links between Swalwell and suspected Chinese spy Fang Fang, aka Christine Fang. The report indicated Fang targeted up-and-coming local politicians, including those who had the potential to become national figures.
"Former WH communications director Alyssa Farah says GA Senate runoffs will play role in Hunter Biden probe" by Fox News' Julia Musto – Former White House communications director Alyssa Farah asserted Sunday that the result of January's Georgia Senate runoff races would play a role in the future of a probe into Hunter Biden's business dealings. In an interview on "America's News Headquarters" with host Leland Vittert, Farah said she believed the Delaware U.S. Attorney's Office's investigations into the younger Biden's "tax affairs" should lead to the appointment of a special prosecutor. "But, what's going to matter, frankly, is who is in control of the Senate. I think we've seen that if it's just Democrats, we're not going to get answers to these basic questions around Hunter Biden's business finances," she noted. "So, we've absolutely got to make sure that Republicans keep control of the Senate, so we get answers on [this]." The control of the upper chamber will be decided in a pair of runoff elections on Jan. 5, during which two Republican incumbents in the newly blue state will try to hold their positions. GOP Sen. Kelly Loeffler is being challenged by newcomer Raphael Warnock, as Republican Sen. David Perdue battles young Democrat Jon Ossoff. The Senate balance currently leans in favor of Republicans 50-48 seats, with 51 needed for a majority. Should Democrats take the coveted Peach State seats, Vice President-elect Kamala Harris could serve as a tiebreaker, giving both the White House and the Senate to the progressive party. Farah told Vittert that there are two main issues for Georgian voters: the coronavirus pandemic and the economy. "Obviously, the coronavirus is at the forefront and because of Operation Warp Speed, because of the incredible public-private partnership that got us to where we are – that we're going to have millions of vaccines deployed by the end of the month – I think that there's real confidence that we're trending the right way on COVID," she said.