Reigning in President Donald Trump
If only it was that easy for Republicans to manipulate and control arguably the best U.S. president in U.S. history, Donald Trump.
Florida Rep. Val Demings (D) and other congressional Democrats believe that their Republican colleagues can in some way influence and "rein in" President Trump, and push him to either concede the 2020 presidential election to former Vice President Joe Biden or just simply clam up about voter fraud and voting irregularities.
Sorry Rep. Demings, it's not going to happen.
Congressional Republicans are unified behind the president's efforts to expose voter fraud that has occurred this past election and believe that if they don't pursue legal challenges, it would be like surrendering to Democrats in all future elections.
Socialism Kills
This is what Congresswoman-elect Maria Elvira Salazar (R) and many Republicans think about the popular political belief that many Democrats in Congress and around the country subscribe to. READ MORE
Even former President Barack Obama admits to having read and been heavily influenced by the writings of Karl Marx, the godfather of Socialism. READ MORE

Debbie Wasserman Schultz @DWStweets–Trump is doing everything he can to ruin our environment on his way out of Washington. The latest: he's auctioning off oil drilling rights in Alaska's Arctic National Wildlife Refuge to the highest bidder.
Rep. Matt Gaetz @RepMattGaetz -There's something a little suspicious about the fact that we've have COVID vaccine breakthroughs days AFTER the election.
No American president or politician in recent history has been tougher on Big Pharma than President @realDonaldTrump
Congressman Charlie Crist @RepCharlieCrist -Pinellas families and our economy can't afford to wait any longer for COVID relief. Took to House Floor today calling on Congress to rise to the occasion, put differences aside, and pass relief that will help folks in need. Let's get it done.
Rep. Anna V. Eskamani @AnnaForFlorida -You know you're getting old when cartoons of your childhood start having comebacks <<< So true.
Senator Gary Farmer @FarmerForFLSen -No single thing or word has meant more to me or brought me more joy & happiness & love than adoption. I took a bit of a day off yesterday so I am a little late, but Happy National Adoption day…you should try it, it will reward you forever!!!



Socialism Kill >>>  Salazar poised to be the new anti-Socialism voice in Congress
I Love Marxism >>> Obama New Memoir Reveals He Read Marx As 'Strategy For Picking Up Girls'
Unfortunate death toll >>> Steube, Mast bring awareness to rising veteran suicide rate
Activist Media >>> McEnany Calls Out CNN Reporter For What They Are: 'I Don't Call On Activists'
"Ivanka Trump Blast New York Tax Probes As '100% Motivated By Politics'" by The Floridian's Mona Salama – Senior adviser to the President, Ivanka Trump slammed the ongoing New York's probes into her father President Trump, and Trump Organization business dealing after receiving new subpoenas Thursday, calling the investigations stemming from "ruthless" Democrats as pure "harassment" who are "100% motivated by politics, publicity and rage." "This is harassment pure and simple. This 'inquiry' by NYC Democrats is 100% motivated by politics, publicity, and rage," Ivanka tweeted Thursday evening. "They know very well that there's nothing here and that there was no tax benefit whatsoever. These politicians are simply ruthless." In a second tweet, Ivanka said the investigations were part of a "continued political vendetta" linking a New York Times report about New York Attorney General Letitia James' personal feelings toward President Trump and her efforts to sue the Trump Foundation. On Thursday, New York's Attorney General sent a subpoena to the Trump Organization for records related to consulting fees paid to Ivanka as part of an investigation into the president's business dealings. A similar subpoena, according to The NY Times was also sent to President Trump's company by Manhattan District Attorney who is working with the state conducting a parallel probe.
"Gaetz Praises Pulling of Troops From Afghanistan" by The Floridian's Daniel Molina – With the announcement from the Trump administration that troops would be coming home from Afghanistan, but the move has sharply divided lawmakers. While detractors argue that this will leave people vulnerable, others like Florida Rep. Matt Gaetz (R) argue that this is a point in the right direction, noting that it's the start of the Trump administration putting a stop to "endless wars." Sharing a clip on Twitter of a speech given in Congress, the Florida lawmaker commented that "the biggest loser in Afghanistan is the nation that stays the longest," adding that "this has been the longest war in America's history" and that "our nation is weary of it." In the clip, the Congressman expresses that he has "a minority view on the war in Afghanistan," explaining that "the corruption in Afghanistan is unsolvable, the war is unwinnable, and the strategy is indecipherable." Last month, the Florida Rep. reaffirmed his stance on ending "forever wars," and he also praised President Trump for his handling of the military. Gaetz backed a resolution that would limit President Trump's military action against the Islamic State of Iran, which ultimately passed with a vote count of 224-194.
"Murphy Slams Congress for Inaction on COVID Relief" by The Floridian's Daniel Molina – COVID-19 cases continue to skyrocket across the United States, and one of the states that have been the most impacted by the novel coronavirus is the sunshine state. Nationally, it's reported that 12 million Americans are bracing to lose their jobless benefits one day after Christmas if the House does not come to an agreement on a COVID-19 relief bill. For the better part of the second half of 2020, Republicans and Democrats were gridlocked on a response. This caused President Trump (R) to intervene, calling for lawmakers to solely vote on providing financial support for Americans, or a stand-alone stimulus funding bill. However, this also proved to not be productive as House Democrats were vying for additional funding that Republicans could not agree with. In turn, a COVID-19 relief bill has not been passed, and now Florida Democrats are slamming the inaction from lawmakers at a time when Americans need it the most. Taking to Twitter to voice her frustration, Florida Rep. Stephanie Murphy (D) warned that "it's been 8 months since we passed a COVID bill," adding that "since then, the virus has worsened & many Floridians have lost their jobs." Moreover, "if Congress can't put partisan & political posturing aside to help families & businesses in need, we will have fundamentally failed the American people." This week also saw Governor DeSantis (R) provide an update to Floridians regarding the COVID-19 vaccine distribution plans along with the therapeutic treatments that are being offered for Floridians stricken by the novel coronavirus.
"License renewal for U.S. companies in Venezuela keeps Russia and China in check" by The Floridian's Javier Manjarres – After news broke that the U.S.Treasury had extended a license to five American energy companies to continue working within Venezuela through June 3, 2021, experts from around the Western Hemisphere applauded the Administration's decision to allow U.S. interests to operate in that country and, in doing so, effectively keep the Chinese, Russian, and Iranians from taking over strategic assets and strengthening their geopolitical position. "As expected, the license was renewed, making it possible to preserve the assets of U.S. companies and contribute to the future reconstruction of the Venezuelan oil industry, instead of just ceding spaces to geopolitical rivals," stated Francisco J. Monaldi, Ph.D., Director of the Latin America Energy Program & Lecturer in Energy Economics Center for Energy Studies at the Baker Institute for Public Policy at Rice University. Venezuela has recently bolstered ties with both Russia and Iran. Just last week, Venezuela's Vice President Delcy Rodriguez, traveled to Russia to meet with senior Russian officials to "keep deepening strategic alliances between the two countries in the context of the anti-blockade law," according to a statement by Venezuela's Information Ministry. The bill was unanimously voted on by a small fraction of the 545 members of the Assembly. The bill, which still needs to pass the National Assembly, claims that its purpose is to hand the Venezuelan Executive "the legal tools to counter, mitigate and reduce the harmful effects of U.S. sanctions on the Venezuelan population." While the official text has not been published, it was read aloud during the ANC session and later leaked.
"Florida Among Finalists for Space Force Base" by The Floridian's Daniel Molina – The U.S. Air Force has named Florida's Patrick Air Force Base as one of the final six potential locations for the U.S. Space Command headquarters. In response, Florida Rep. Michael Waltz (R), a lawmaker who has been a staunch supporter of the formation of the U.S. Space Force since being elected to office, released a statement regarding the Air Force's decision. It was in Waltz's first bill in Congress that he threw his support behind creating the unified combatant Space Command. Last February, the lawmaker directed a delegation letter to the Secretary of Defense, making the case as to why it should be based in Florida. The letter argued that "Space Command is a crucial step for the United States maintaining its position as a global leader in space innovation which is essential to national security and commerce in the 21st Century." After the news was announced by the U.S. Space Force, Waltz shared his excitement that "Patrick Air Force Base has made the final cut to become the headquarters for our U.S. Space Command," noting that "for decades, Florida has been home to American space launch and at the forefront of space innovation and exploration." Waltz pointed out that "without a doubt, there is no better place for our new Space Command headquarters than Florida's Space Coast."
"Trump exposes massive vote dump hours after polls closed" by The Floridian's Javier Manjarres – Just as the Trump campaign continues to allege voter fraud over the unprecedented amount of voting irregularities that have been discovered around the country, and as hundreds of affidavits are filed attesting to the apparent voter fraud, more data has now been released about votes dumped after polls closed to cast even more doubts on the validity of the 2020 general election. President Donald Trump has posted two New York Times graphs showing two massive vote dumps over 7 hours after the polls closed in Wisconsin and Michigan. "Look at this in Michigan! A day AFTER the election, Biden receives a dump of 134,886 votes at 6:31AM," tweeted President Trump. Trump then tweeted, "Look at this in Wisconsin! A day AFTER the election, Biden receives a dump of 143,379 votes at 3:42AM, when they learned he was losing badly. This is unbelievable!" It truly is unbelievable. Where did all of these votes come from? Could these votes be the dead people voting by mail Rep. Matt Gaetz was referring to? Short of a Supreme Court ruling to redo the election, it will be hard to account for all the votes that came in because they have already been mixed in with those that came in earlier.
"Biden: "Hard To Fathom" How Trump Thinks Regarding Election Results" by The Floridian's Mona Salama – Possible President-elect Joe Biden says it is "hard to fathom" how President Trump thinks with his action and the refusal to authorize an orderly transition, saying this would mark his legacy as being "one of the most irresponsible presidents in American history." "What the president's doing now is really, it's going to be another incident where he will go down in history as being one of the most irresponsible presidents in American history," Biden said in response to a fictitious softball question that "immigrant Americans who came to the United States looking for political stability and are seeing all the things that the president is doing." "It's just not even within the norm at all," Biden added. "It's hard to fathom how this man thinks. It's hard to fathom. I'm confident he knows he hasn't won and is not going to be able to win and we're going to be sworn in on January 20th. But far for me to question his motive. It's just outrageous what he's doing" Biden warned that Trump's actions were "incredibly damaging messages are being sent to the rest of the world about how democracy functions." "It sends a horrible message about who we are as a country," he added. When asked why he hasn't taken legal action to force the General Services Administration, which oversees the presidential transition for not formally kickstarting the transition process in order to gain access to briefings, Biden said he hasn't ruled it out but played down attempting to take actions, saying they would "take a lot of time."
"11th Circuit blocks South FL prohibitions on 'conversion therapy' for minors as unconstitutional" by Florida Phoenix's Michael Moline – A divided panel of a federal appeals court has barred enforcement of ordinances in Boca Raton and Palm Beach County forbidding therapists to conduct "conversion therapy" to help minors change their sexual orientation, citing the protections of the First Amendment. The local governments approved the ordinances, which exempted similar efforts conducted by religious organizations, in light of overwhelming condemnation of the practice by medical, psychiatric, and psychological organizations as both harmful to children and adolescents and ineffective. However, in a ruling written by Judge Britt Grant and joined by Judge Barbara Lagoa of Florida, the U.S. Court of Appeals for the 11th Circuit ruled, 2-1, that the ordinances attempt to ban counselors' speech because the governments don't like its content, and that that is not allowed under the U.S. Constitution. "We understand and appreciate that the therapy is highly controversial. But the First Amendment has no carve-out for controversial speech. We hold that the challenged ordinances violate the First Amendment because they are content-based regulations of speech that cannot survive strict scrutiny," Grant wrote. Judge Beverly Martin dissented, pointing to condemnations of the practice by the American Academy of Pediatrics, the American Psychiatric Association, the American Psychological Association, the American Psychoanalytic Association, the American Academy of Child and Adolescent Psychiatry, the American School Counselor Association, the U.S. Department of Health and Human Services, and the World Health Organization. "Today's majority opinion puts a stop to municipal efforts to regulate 'sexual orientation change efforts' (commonly known as 'conversion therapy'), which is known to be a harmful therapeutic practice," Martin wrote.
"This Week in South Florida: Mario Diaz-Balart" by Local 10's Michael Putney and Glenna Milberg – Congressman Mario Diaz-Balart will soon no longer be the sole Republican in the South Florida delegation. Diaz-Balart's new Miami-Dade Republican colleagues in congress are part of Florida's red wave. Though President Trump also took the state in the 2020 Presidential Election, the door is closing on his challenges to President-elect Joe Biden. Diaz-Balart has been one of President Trump's staunchest supporters from the very beginning. He joined This Week in South Florida hosts Michael Putney and Glenna Milberg to discuss those topics and more, and their conversation can be seen at the top of this page.
"Florida adds 6,586 COVID-19 cases" by News4Jax's Staff – The Florida Department of Health reported 6,586 new coronavirus cases on Sunday. According to the state Department of Health, 938,414 people in Florida have tested positive for COVID-19. On Sunday, the state also reported 62 additional coronavirus-related deaths, including four in Alachua County, one in Duval County, one in Clay County, one in Nassau County and one in Columbia County. Since the start of the pandemic, 18,214 people in Florida have died related to the virus. As of Sunday, 3,613 people were hospitalized in Florida with a primary diagnosis of COVID-19. The statewide positivity rate based on Saturday's testing was 6.57%, according to the health department. Common symptoms of COVID-19 include fever, cough, breathing trouble, sore throat, muscle pain, and loss of taste or smell. Most people develop only mild symptoms. But some people, usually those with other medical complications, develop more severe symptoms, including pneumonia.
"Popular outdoor bar The Wharf shuts down; cited three times in one day for skirting virus rules" by Sun Sentinel's Susannah Bryan – The Wharf Fort Lauderdale, a popular open-air entertainment spot that reopened Friday after being closed for months due to the coronavirus pandemic, is now closing again. A crowd of partygoers descended on the Wharf over the weekend, spurring fears over whether a night out at the bar might turn into a superspreader event. Many weren't wearing masks or keeping the proper social distance that experts say helps stop the spread of the coronavirus. By 11 p.m. Saturday, county code officers had ordered the bar to shut down for 24 hours, Broward Mayor Steve Geller said Sunday. "If they're not making patrons wear masks, they're leaving us no option other than to shut them down," Geller said. "Our goal is not to shut down businesses. It's to get compliance. If we have to shut down businesses that are intentionally violating our laws, maybe that will send a message. They have to obey our orders for the safety of the public." Instead of 24 hours, the bar will remain closed until it can operate normally again, Emilio "Emi" Guerra, part owner of the Wharf, told the South Florida Sun Sentinel. "I don't have an exact timeline for [reopening]," Guerra said. "Our goal is to work through this and work with the powers that be to get clear guidance and understanding as to how we are supposed to operate."
"Florida expected to add more than 300K people a year, state report says" by WFLA – Florida is expected to see its population increase by an average of more than 303,000 residents a year and is forecast to have 23.1 million people in April 2025, a new report by state analysts shows. The report, by a panel known as the Demographic Estimating Conference, said the population from April 1, 2020, to April 1, 2025, is expected to increase by 303,264 residents a year — or 831 people per day. "These increases are analogous to adding a city slightly larger than Orlando every year," an executive summary of the report said. The analysts projected that Florida will have 21.89 million residents in April 2021, with the number steadily climbing to 23.1 million in April 2025. The report also said Florida population estimates produced by the U.S. Census Bureau are higher than the state analysts' numbers. The report pointed to "differing underlying methodologies."
""Holocaust Center in Orlando Sparks Outrage After Adding George Floyd exhibit"" by The Blaze – The Holocaust Memorial Resource and Education Center in Maitland, Florida, was founded in 1981 with the help of Tess Wise, a Holocaust survivor from Poland. The Holocaust museum officially opened in 1986 and was the "first Holocaust museum in the Southeast." Last week, the Holocaust Memorial Resource and Education Center opened a new exhibition titled: "Uprooting Prejudice: Faces of Change." "In the wake of George Floyd's murder, we felt it was important to bring the meaning of the aftermath to our museum," the Holocaust Resource and Education Center said. George Floyd died on May 25 while in police custody, and footage shows ex-Minneapolis police officer Derek Chauvin kneeling on the neck of Floyd for over eight minutes. In the days after Floyd's death, photographer John Noltner went to the Minneapolis intersection where Floyd died, and asked people, "What do you want to say?" The exhibit features "45 black and white photos of individuals depicting their powerful emotions and thoughts in response to racism," according to the museum's Facebook page.
"Florida high school special needs teacher faces 408 child porn charges" by The New York Posts' Jesse O'Neill – A Florida high school teacher, soccer coach and church youth leader is facing 408 counts of child pornography possession, according to authorities. Shawn Fitzgerald, 46, was allegedly busted with hundreds of illegal images of children involved in sexual activity on his phone, Polk County Sheriff Gray Judd said Saturday. The images show infants as young as 10 months old and children being sexually abused by adults and engaging in acts with other kids, police say. It does not appear that Fitzgerald produced the images or harmed any children personally, Judd said, but officials say he is likely to face additional charges. Police arrested Fitzgerald Friday after being tipped off by the National Center on Missing and Exploited Children. Fitzgerald teaches special needs students at Lakeland High School outside of Tampa, and has coached the boy's soccer team there since 2014. He is also the youth director at First United Methodist Church in Bartow. "We are shocked and disgusted by these charges. As educators, we are entrusted with the well-being of our young people every day. It is our sacred duty to set the highest moral example in our schools and our communities," said Superintendent Jacqueline Byrd in a statement to local television station WFLA.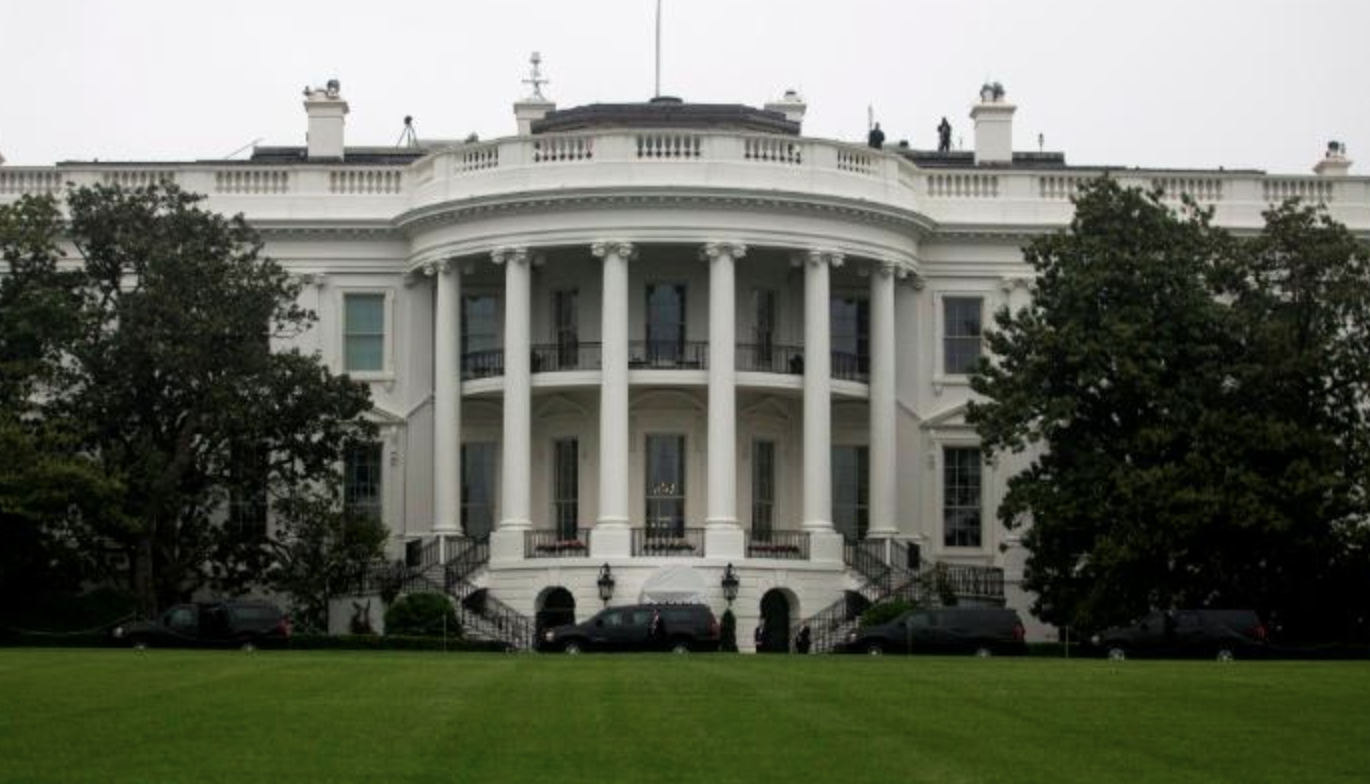 "Trump campaign files appeal after Pennsylvania judge shoots down lawsuit" by Fox News' Andrew O'Reilly – President Trump's legal team on Sunday filed an appeal to a federal judge's ruling that struck down his campaign's effort to block the certification of votes in Pennsylvania. The appeal, which was filed to the U.S. Court of Appeals for the Third Circuit, comes just a day after U.S. Middle District Judge Matthew Brann in Williamsport, Pa., rejected a request by the Trump 2020 Campaign for an injunction that would stop the certification of the election, as the campaign seeks to overturn results in swing states across the country. "Plaintiffs ask this Court to disenfranchise almost seven million voters," Brann said Saturday. "This Court has been unable to find any case in which a plaintiff has sought such a drastic remedy in the contest of an election, in terms of the sheer volume of votes asked to be invalidated." "One might expect that when seeking such a startling outcome, a plaintiff would come formidably armed with compelling legal arguments and factual proof of rampant corruption, such that this Court would have no option but to regrettably grant the proposed injunctive relief despite the impact it would have on such a large group of citizens," he added. The president argued that the Constitution's guarantee of equal protection under the law was violated by the state, when counties took different measures to inform voters of technical issues that arose with the unprecedented number of mail-in ballots.
"White House vaccine chief says first Americans could be vaccinated next month" by CNN's Naomi Thomas and Rachel Janfaza – Moncef Slaoui, the head of the US government's effort to develop a vaccine against Covid-19, said the first Americans to receive a vaccine — if all things go according to plan — could be as early as the second week of December. "Our plan is to be able to ship vaccines to the immunization sites within 24 hours from the approval, so I would expect maybe on day two after approval, on the 11th or on the 12th of December, hopefully, the first people will be immunized across the United States, across all states, in all the areas where the State Departments of Health will have told us where to deliver the vaccine," Slaoui told CNN's Jake Tapper on "State of the Union" Sunday. On Friday, Pfizer submitted an application to the US Food and Drug Administration for emergency use authorization for its Covid-19 vaccine candidate, and an FDA vaccine advisory committee is slated to meet December 10. Slaoui said that means, if authorized, the vaccine could be rolled out the next day. Slaoui also said that based on plans, the amount of the population who need to be vaccinated for life to return to normal is likely to happen in May. Slaoui told Tapper that with the level of efficacy that has been shown in both Pfizer and Moderna's vaccines, "70% or so of the population being immunized would allow for true herd immunity to take place, that is likely to happen somewhere in the month of May, or something like that based on our plans."
"Trump Continues to Challenge Election Results as Legal Options Dwindle" by WSJ's Catherine Lucey and Ted Mann – A defiant President Trump continued efforts to contest the outcome of the election, as his legal options narrowed and a number of Republicans expressed frustration with his refusal to acknowledge defeat. Despite pressure to concede, Mr. Trump's team over the weekend sought fresh avenues to reverse his loss to President-elect Joe Biden. They pledged to appeal a federal ruling in Pennsylvania that dismissed one of their lawsuits and filed a recount petition in Georgia after the election results were certified with Mr. Biden the winner. The president continued to allege election fraud in a series of tweets on Saturday and Sunday—no evidence of widespread fraud has emerged—but his campaign faced dwindling options to contest the outcome of the Nov. 3 election. Michigan is scheduled to certify its results Monday, which is also the deadline for Pennsylvania counties to do so. Sunday evening, the Trump legal team distanced itself from Sidney Powell, an attorney whom the president had included among his legal advisers. Ms. Powell, speaking last Thursday at a news conference with other Trump team lawyers, claimed the election had been rigged by "communist money" from Cuba and China, without offering evidence. Ms. Powell "is practicing law on her own. She is not a member of the Trump Legal Team. She is also not a lawyer for the President in his personal capacity," said a campaign statement signed by Trump attorneys Rudy Giuliani and Jenna Ellis.
"Chris Christie rips Trump's legal team as 'national embarrassment'" by Fox News' Bradford Betz – Former New Jersey Governor Chris Christie on Sunday ripped into President Trump's legal team for waging unsuccessful legal challenges to his loss in the November election, calling their efforts a "national embarrassment." Former New Jersey Governor Chris Christie on Sunday ripped into President Trump's legal team for waging unsuccessful legal challenges to his loss in the November election, calling their efforts a "national embarrassment." "The president has had the opportunity to access the courts … if you've got the evidence of fraud, present it," Christie said. "The legal team has been a national embarrassment." He criticized former federal prosecutor and Trump attorney Sidney Powell for accusing Georgia Gov. Brian Kemp of a "crime," yet being unwilling to go on national television to "lay out the evidence she supposedly has." "This is outrageous conduct by any lawyer," Christie said. "They allege fraud outside the courtroom but when they go inside the courtroom they don't plead fraud and they don't argue fraud." Trump's allegations of massive voting fraud have been dismissed by a succession of judges and refuted by state election officials and an arm of his own administration's Homeland Security Department. Many of his campaign's lawsuits have been thrown out of court. Trump's allegations of massive voting fraud have been dismissed by a succession of judges and refuted by state election officials and an arm of his own administration's Homeland Security Department. Many of his campaign's lawsuits have been thrown out of court.
"President-elect Joe Biden to announce Cabinet picks Tuesday" by CNN's Devan Cole and Sarah Mucha – President-elect Joe Biden will announce his first Cabinet picks on Tuesday, two key members of his transition team said on Sunday, forging ahead with plans for his administration as President Donald Trump continues to deny the legitimacy of Biden's win. "President-elect Biden will be announcing members — Cabinet nominees this week. He's looking forward to that, to introducing members of his team to the public," Jen Psaki, who oversees Biden's nominations team, told CNN's Jake Tapper on "State of the Union." She said shortly after the interview in a tweet that the first Cabinet announcements will come on Tuesday.
Incoming White House chief of staff Ron Klain also told ABC on Sunday that Biden will make an announcement Tuesday. "What I can confirm, George, is that you are going to see the first of the President-elect's Cabinet appointments on Tuesday of this week, beating, in fact, the pace that was set by (President Barack Obama's transition team), beating the pace set by the Trump transition," he told George Stephanopoulos on "This Week." Biden's forthcoming announcements underscore how he is continuing to move ahead with his transition plans as Trump's legal team mounts long-shot challenges in several states to the election results.
The President's refusal to accept the results has delayed a process known as "ascertainment," a routine recognition by the General Services Administration in the face of a clear presidential victory that would allow the official transition to begin.
"G-20 Leaders Vow to Cooperate as Coronavirus Cases Surge in the U.S., Europe" by WSJ's Leaders of the world's major economies on Sunday urged strenuous efforts to combat the coronavirus and revive the global economy after a two-day summit that was held virtually because of the pandemic. President Trump—who is campaigning to overturn his election loss to President-elect Joe Biden even though there is no evidence of widespread irregularities—attended portions of the event, but didn't appear for the closing remarks. The U.S. on Sunday reported a 12th straight day of record hospitalizations. It has recorded more than 12 million confirmed Covid-19 cases in total, more than any other country. More than 256,000 Americans have died from the disease this year. In Europe, countries have reimposed restrictions on daily life and their economies as the virus has spread to older people from younger age groups amid the pandemic's second wave in the region. In a communiqué, the leaders of the group of 20 major economies pledged unanimously "to spare no effort to protect lives, provide support with a special focus on the most vulnerable, and put our economies back on the path to restoring growth, and protecting and creating jobs for all." The leaders said vaccination should be extensive, affordable and accessible, as the fast development of several vaccine candidates offers hope of eventually beating back the virus. They cautioned that economic recovery under way in some parts of the world appeared uneven and said they would suspend debt repayment for 73 poorer countries through June 2021. At the summit, the director of the White House National Economic Council, Larry Kudlow, sat in for the president during the final videoconference session where King Salman bin Abdulaziz of Saudi Arabia, which holds the G-20 presidency this year, hailed a renewed spirit of cooperation.
"Biden expected to make trip to Georgia to stump for Ossoff, Warnock" by Fox News' Peter Aitken – President-elect Joe Biden will likely visit Georgia to boost campaign efforts for the two Democratic candidates in the January Senate runoff, according to his top aide. The president-elect's newly named Chief of Staff Ron Klain said on Sunday on ABC's "This Week" that Biden is likely to visit Georgia, as Democratic victories for both Senate candidates would result in a 50-50 split in the upper chamber of Congress. "Winning those two Senate seats in Georgia is important, but we're going to do everything we can to help those two … great candidates in Georgia," Klain said. "We've already moved people who were working on the Biden campaign on the recounts down there over to be supportive in the field work for our two candidates down there, and I expect you'll see the president-elect travel down there before Election Day." Jon Ossoff and Raphael Warnock performed well enough to earn runoff elections and are facing Republican Sens.Kelly Loeffler and David Perdu respectively. Warnock won more of the vote than Loeffler – 32.9% to 25.9% – in a crowded field. Ossoff won less of the vote than Perdue, but the margin was incredibly fine – Perdue winning 49.7% to 47.9%. Klain went so far as to predict that both Democratic candidates would win their respective races, which would mean Biden would enjoy both chambers of Congress being in Democratic control when he moves into the White House.
"Ben Carson says he was 'desperately ill' from Covid but is now 'out of the woods'" by CNN's Veronica Stracqualursi – Housing and Urban Development Secretary Ben Carson said Friday he became "desperately ill" from Covid-19, but now believes he is "out of the woods" after receiving an antibody treatment. Carson, 69, was among the latest Trump administration officials or campaign advisers who have tested positive for Covid-19. Carson tested positive last Monday at Walter Reed National Military Medical Center. In a Facebook post Friday giving an update on his condition, Carson shared that he was "extremely sick" with the virus and that he initially saw "dramatic improvement" from a product he took, which is not FDA-approved or a proven treatment for Covid-19. "However, I have several co-morbidities and after a brief period when I only experienced minor discomfort, the symptoms accelerated and I became desperately ill," Carson wrote. Carson claimed that President Donald Trump was monitoring his condition and cleared the secretary to receive a monoclonal antibody therapy given to Trump in October when he was diagnosed with Covid. Carson wrote that he believes the treatment saved his life. "President Trump, the fabulous White House medical team, and the phenomenal doctors at Walter Reed have been paying very close attention to my health and I do believe I am out of the woods at this point," he added.
"Giuliani Says Sidney Powell Not Part of Trump's Legal Team" by WSJ's Catherine Lucey – President Trump's personal attorney Rudy Giuliani said Sunday that Sidney Powell, an attorney who made unsupported claims of voter fraud at a press conference at Republican National Committee headquarters last week, isn't part of the president's legal team. Mr. Giuliani said in a statement that Ms. Powell "is practicing law on her own. She is not a member of the Trump Legal Team. She is also not a lawyer for the President in his personal capacity." The statement didn't offer further explanation, and the campaign didn't immediately respond to a request for comment. The apparent effort of the Trump legal team to distance themselves from Ms. Powell comes after she has been functioning as a member of the president's legal team. Mr. Trump included her in a list of his team's lawyers in a Nov. 14 tweet, saying she was part of a "truly great team, added to our other lawyers and representatives!" In an emailed statement, Ms. Powell said: "I agree with the statement today. I will represent #WeThePeople and seek the Truth. I intend to expose all the fraud and let the chips fall where they may. We will not allow the foundations of this great Republic to be destroyed by abject fraud." The announcement came as the president has seen a series of courtroom defeats in his efforts to overturn his election loss to President-elect Joe Biden. The latest came Saturday when a federal judge in Pennsylvania dismissed a Trump campaign lawsuit that accused Pennsylvania officials of enabling voter fraud.

Donald J. Trump @realDonaldTrump– In certain swing states, there were more votes than people who voted, and in big numbers. Does that not really matter? Stopping Poll Watchers, voting for unsuspecting people, fake ballots and so much more. Such egregious conduct. We will win!

Joe Biden – Zzzzzz