DOOM AND GLOOM 
Florida Democrats are in a frenzy pointing to a new Washington Post story blaming Gov. Ron DeSantis for Florida surpassing New York and the country of Italy in the number of COVID-19 cases.
"Trump asked DeSantis in May whether he would require masks for the convention and whether the virus would be a problem…DeSantis said he would not require masks and the virus would not be a major problem" 
The story states that DeSantis was only following orders and did Trump's bidding, ignoring scientists and reopening too soon.
The coronavirus has in indeed spiked and Florida has surpassed Italy and New York in cases, but shouldn't we be blaming the hundreds of thousands of stupid and ignorant Floridians who refused to cover up and protect themselves and others?
Absolutely.
Is DeSantis at fault in any way? 
Maybe, the buck will always stop with him, regardless of the situation. But with that being the case, isn't every elected official who followed DeSantis' lead and took it upon themselves to re-open their respective municipalities and counties just as responsible for the uptick in cases? 
Democratic Mayor of Broward County Dale Holness is also just as responsible as DeSantis for reopening the county, right?
Broward and Miami-Dade Counties are ground zero for COVID-19, so why did Mayor Holness lift restrictions? Why isn't be being blamed for the increase in COVID cases?
Visit The Floridian


***Your morning JUICE is also sponsored by Fran Flynn. Fran Flynn is a Republican running for Congress in Florida's 22nd congressional district. She's Pro-Trump, Pro-Gun, Pro-Life.***
Rick Scott @SenRickScott–Communist China continues to go to great lengths to cover up their failure and their lies. #Coronavirus started in China and was allowed to spread further and faster because of China's attempts to cover up the early spread.
Rep. Debbie Mucarsel-Powell @RepDMP –A beautiful 7-year-old girl is gone. A 16-month-old boy and two adults wounded. This is a senseless and deadly act of gun violence. And a tragedy for our community. As a mother, my heart breaks. These perpetrators must be found now & brought to justice.
Congressman Ross Spano @RepRossSpano –While @SpeakerPelosi and @HouseDemocrats continue to defend lawlessness and use this pandemic as an opportunity to enact their disastrous far left policies, I am committed to responding responsibly to the challenges our nation is facing. We must stand up for AMERICA"
Debbie Wasserman Schultz @DWStweets –It's clear @GovRonDeSantis puts loyalty to @realDonaldTrump over public health and safety. Floridians can't afford more of this dim, detached and deadly leadership.
Nikki Fried @nikkifried –"We were sent out there to risk our lives." @GovRonDeSantis and @realDonaldTrump are failing Floridians on #COVID19. That's what frontline doctors, nurses, and medical workers from @1199SEIUFlorida and @Drsforamerica told me in our healthcare roundtable.


 "Charlie Crist receives donations from CAIR board member" by The Floridian's Javier Manjarres – Rep. Charlie Crist (D), the former Republican governor of Florida, is expected to face a strong general election contest from either Republicans Anna Paulina Luna or Amanda Makki, and with the discovering that Crist received campaign donations from a national board member of the Council on American-Islamic Relations (CAIR), Crist will now have to defend his voting record and the donations made by Manal Fakhoury. According to OpenSecrets.org and the FEC, Fakhour, who has donated twice to Crist since 2010, has also been donating Democratic Reps. Rashida Tlaib and Ilhan Omar. In 1995, CAIR, who is said to have ties to the Muslim Brotherhood, was listed as an "unindicted co-conspirator in a federal case in Dallas where it was discovered that the group was helping finance the terror group Hamas. CAIR Florida has also allowed Rep. Omar a platform to espouse her controversial views and has been at the forefront of condemning President Donald Trump, and has gone as far as to call Trump a bigot.
"Deutch received donations from CAIR board member, attorney who defends terrorists" by The Floridian's Javier Manjarres – Florida Rep. Ted Deutch (R) is very popular these days, not because he is pushing another impeachment of President Trump, but because the current Republican field of congressional candidates is currently running on an anti-Deutch platform. Rep. Deutch is a strong advocate for the defense of Israel, but a little known fact about his past campaign finance could bring his rock-solid pro-Jewish and pro-Israel bona fides into question. During the 2018 mid-term elections where the Democrats took back control of the U.S, House of Representatives, Deutch received a $500 campaign donation from Muhammad Rashid Abbara, a national board member of the controversial Council on American-Islamic Relations (CAIR) In 1995, CAIR, who is said to have ties to the Muslim Brotherhood, was listed as an "unindicted co-conspirator in a federal case in Dallas where it was discovered that the group was helping finance the terror group Hamas. But before Deutch receives the $500 from Rashid Abbarra, Deutch received another $500 donation from Khurrum Wahid, an attorney who founded the pro-Muslim group Emerge USA, and who has defended federally convicted Islamic terrorists.
"Reba Sherrill's claim of having practiced medicine appears to be false" by The Floridian's Javier Manjarres – The Republican congressional primary race in Florida's 21st district continues to be one of the most bizarre and colorful races in the state, if not the entire country, Because President Donald Trump's Mar-A-Lago residence is within the district, this race has already received national attention. Couple that with Conservative Journalist Laura Loomer also running in the race to replace Rep. Lois Frankel (D), there is no question that this race is being closely watched by The White House and the Joe Biden for President Campaign. Loomer is largely considered the frontrunner in the race due to the unprecedented social media and grassroots support she has garnered over the years. But while Loomer may have a path to victory in this race, she is not the only one running. Reba Sherrill, a Palm Beach island resident (renter), recently told The Floridian that she "gave up her license" to practice medicine and "used to perform bone marrow transplants" but "walked away from that 30 years ago." In a recent story about the four Republican candidates in congressional district 22, the Palm Beach Post reported on our interview with Sherrill, concluding that they could not find any record of Sherrill ever being a doctor in Florida. The post was referencing an alleged retweet by Jessica Melton that acknowledge Sherrill as a medical doctor.
"Brian Mast's Bipartisan Act Tackles Veteran Suicide" by The Floridian's Daniel Moloina – Florida Rep. Brian Mast (R) and Illinois Rep. Robin Kelly (D) are introducing a bipartisan legislation called the Solid Start Reporting Act, which aims to help prevent veteran suicide. With this legislation, an oversight baseline would be established for a newly created program that would support veteran mental health during the first year after leaving military service. In a statement, Rep. Mast explained why this legislation is important, explaining that "for those who put on the uniform, the transition to civilian life is too often one of most difficult parts of serving their country." "Proactively reaching out to veterans in their first year out of the service is a great way to make sure none of my brothers and sisters struggling with the. Invisible tolls of war fall through the cracks," he continued. Finally, he asserted that it's his "hope that this bill can make a real difference in easing this transition and help get veterans back on their feet." Echoing in his remarks, Rep Kelly praised "the VA for working to develop a data-backed program to support veterans during the particularly challenging first transition year," noting that they "know that a simple conversation can be effective in providing support for struggling veterans and their families."
"Pelosi Says Trump Is 'The Biggest Failure' In The History Of U.S." by The Floridian's Mona Salama – House Speaker Nancy Pelosi (D-CA) slammed President Trump's response to the coronavirus pandemic saying the "Trump virus is rolling like a freight train" because he is "practically the biggest failure" in American history. During an interview with MSNBC's ReidOut with Joy Reid Thursday night, Pelosi was asked to respond to the president's decision to cancel the Jacksonville part of the Republican National Convention. "I think it's a little too late for him to be responsible," Pelosi responded. "What was he responsible about, his convention?" "President has been the biggest failure practically in the history of our country. A pandemic that is rolling, Trump virus I call it, is rolling like a freight train. It took nearly 100 days, just about 100 days to get the first one million. Just under 50 days to get to the second million. Just over 25 days to get to the third million and now, just, what, fourteen, seventeen days to get to the 4 million mark of people infected," Pelosi added. Pelosi's comment came shortly after Trump announced during the coronavirus press briefing that he is canceling next month's Republican National Convention portion that was scheduled to take place for three days in Jacksonville at the end of August. Trump said it wasn't "the right time" to hold a big convention, citing the importance of "keep our people safe" due to the recent spike of coronavirus cases in the sunshine state.
"Mucarsel-Powell Takes Jab At Trump's Pardon Power" by The Floridian's Daniel Molina – Florida Rep. Debbie Mucarsel-Powell (D) took to the House Floor to slam President Trump, speaking on behalf of legislation that would ensure "that any president is held accountable – Republican, Democrat, man, woman – for crimes committed just like any other America would."Specifically, Mucarsel-Powell was showing support for the Abuse of the Pardon Prevention Act, which she said is going to tackle the issue of President Trump trying "to keep the public from hearing the truth." Sharing her House Floor speech on Twitter, the Florida freshman commented that "when a president abuses the pardon power to protect himself or as a bribe, there must be consequences." Mucarsel-Powell asserted that "this is how democracies fail," adding that "this is what I saw in Latin America, where dictators hold themselves and their cronies above the rune of law and above the people." In response, Florida Rep. Greg Steube (R) shot back at Rep. Mucarsel-Powell and Democrats, arguing that the only thing Democrats have done in office is try "to attack President Trump without merit." Sharing his own House floor speech on Twitter, the Florida Republican believes that "Democrats have done everything possible to take down President Trump since day one." Steube, who's a long-time critic of former Vice President Joe Biden (D) added that he "offered an amendment to their sham legislation to level the playing field and hold Joe Biden accountable for his actions and Burisma corruption."
"Rubio Unveils Second Round of PPP Loans" by The Floridian's Daniel Molina – Florida Senator Marco Rubio (R) took to Twitter to announce that he would be "releasing our proposal for a 2nd round of PPP loans to help small business pay workers and survive the pandemic." He explained that "this second round is only for business with less than 300 employees & who have had at least a 50% loss of revenue." Sharing a video where he adds further information on the move forward with the second round of PPP loans, the Florida Senator expressed that this comes at a time when there have been skyrocketing cases of COVID-19 in the sunshine state, which have proven that lawmakers have to provide "more help for small businesses to survive." The first round of PPP loans were controversial in that many businesses argued it was difficult to apply for a loan, and this time around lawmakers are looking to ensure that businesses receive the help they need. Although the Florida Senator could not provide extensive information on the bipartisan effort, Rubio did express that "our goal… is to make sure that the second round is specifically targeted at smaller businesses and those that have been hurt the most by the pandemic."
"GAS PRICES CONTINUE TO DROP NATIONALLY AND IN FLORIDA AMID CONTINUED CORONAVIRUS PANDEMIC" by Florida News, Osceola – The coronavirus pandemic continues to affect many segments of our lives, and that includes gas prices nationally and in the state of Florida. The national average for a gallon of regular gasoline has decreased by a penny to $2.18, which is two cents more than a week ago, four cents more than a month ago and 57 cents lower than a year ago. In the new report from the Energy Information Administration, gas demand fell from 8.65 million barrels per day to 8.55 million barrels per day last week. Decreasing demand for gasoline has helped pump prices to decrease in the last week, and if demand continues to drop, pump prices could push even lower in the coming weeks. This is taking place as the end of summer nears, especially for southern states like Florida where schools start back up ahead of Northern States. Demand for gas typically decreases as schools begin to reopen as families end their vacations and get back into the fall school cycle. Florida's average gas prices are currently $2.05 per gallon of regular unleaded, while Osceola County's average price is $1.98 per gallon as of Monday July 27.
"At Florida prisons without AC, masks add discomfort to 'unbearably hot' summer" by Orlando Sentinel's Tess Sheets – When Laurette Philipsen was imprisoned at Lowell Correctional Institution years ago, she said the heat was so unbearable she would wake in the middle of the night and stand in the shower, fully clothed, then lay back in bed in her drenched uniform, "just to get some type of relief." "You get sick. You get nauseous," recalled Philipsen, 65. "You get a headache from the heat." Blistering heat in Florida's state prisons — some of which lack air conditioning in living spaces — is always concern for family members and advocates during the summer months, but this year it's compounded by a recent mandate that all inmates wear masks most of the day as COVID-19 cases continue to rise. The heat inside prison dormitories is like nothing humans are accustomed to 'living in,'" Eric "Brent" Williams, a prisoner at Okeechobee Correctional Institution, wrote in an email to the Orlando Sentinel through the state's JPay system. "I emphasized 'living in' because it is one thing to work in extreme heat, but it is a different story to live in extreme heat (it is your existence), and this heat is extreme." A spokesperson for the Florida Department of Corrections did not respond to emailed questions about the temperature inside its facilities. Debra Bennett, executive director of the nonprofit inmate aid group Change Comes Now, said advocates were the ones who pressed for a mask requirement early on in the pandemic, hoping to slow the spread of the new coronavirus inside facilities.
"DBPR set to discuss ideas for reopening Florida breweries & bars" by NBC-2'S Jessica Babb – Some relief could be on the way for bars and breweries that were forced to close their doors for a second time during the pandemic. In a tweet, Halsey Beshears, the Secretary of the Department of Business and Professional Regulation said he plans to "set meetings throughout Florida with breweries and bars to discuss ideas on how to reopen." "It would be a huge breath of fresh air, it would be a great relief off our shoulders," said Gary Bethune, owner of Coastal Dayz Brewery. Many breweries said the closures the second time around have been devastating. "We're finding every revenue source we can find at this point to stay alive," said Bethune. "It's much harder because people are going to restaurants and getting their beers versus coming into the brewery to take it home," said Marianne Bowen, owner of Palm City Brewing. Brewery owners said they felt they could reopen safely, following the same guidelines as other restaurants and businesses.
"Florida passes New York for number of virus cases" by Financial Times' Peter Wells – Florida reported more than 9,000 new coronavirus cases on Sunday, a day after overtaking New York as the state with the second-highest number of confirmed infections, behind only California. The surge in cases across some of the most populous US states has also led to a sustained climb in fatalities. On Saturday, the number of deaths across the US increased by more than 1,000 for the fifth day in a row. The 1,037 fatalities registered on Saturday, down from 1,178 a day earlier, marked the first time since May 23 that the death toll has risen by more than 1,000 for five consecutive days. It has been underpinned by the most populous states — California, Texas and Florida — which all reported record daily jumps in deaths this week. The national uptick in deaths follows a steady increase in the daily infection count, which has topped more than 70,000 four times within the past 10 days. That rise in cases, particularly across states in the south and west, has helped push the total number of confirmed infections in the US above 4m. On Saturday, 65,413 people tested positive across the US over the past 24 hours, according to the Covid Tracking Project, nearly 10,000 fewer than Friday's jump. The seven-day average of new cases was 66,611, more than double the level of a month ago, according to Financial Times analysis of Covid Tracking Project data.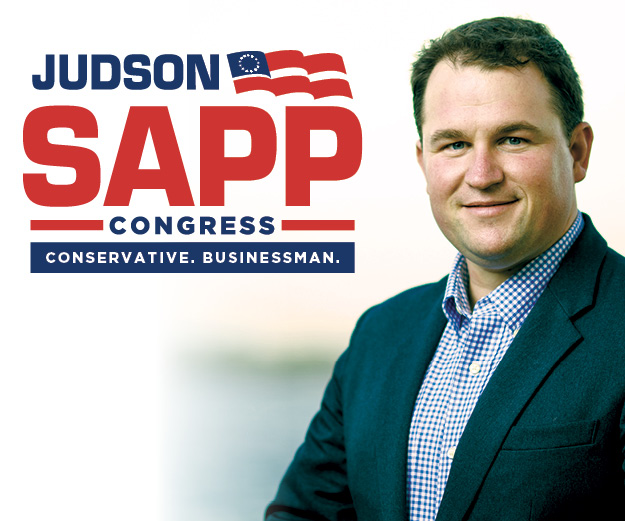 "Trump volunteers to take coronavirus vaccine 'first' or 'last,' defends Birx in interview with Dr. Marc Siegel" by Fox News' Caitlin McFall – President Trump told Fox News medical contributor Marc Siegel on Wednesday that he's in an impossible situation regarding whether he should be the first to take a coronavirus vaccine. "Well, you know the way it works. If I'm the first one they'll say 'he's so selfish. He wanted to get the vaccine first," Trump told Siegel. "Then other people would say 'hey, that's a very brave thing to do'." "I would absolutely, if they wanted me to and thought it was right, I'd take it first or I'd take it last." Trump's dilemma comes the same day that pharmaceutical company Pfizer and biotech firm BioNTech said that the U.S. government has placed a $1.95 billion order for 100 million doses of their COVID-19 vaccine. An additional 500 million doses could be acquired by the Department of Health and Human Services should the vaccine prove safe and effective. The two companies are jointly developing four potential vaccines, one of which will begin the first of three phases of trial testing later this month on 30,000 participants. "Expanding Operation Warp Speed's diverse portfolio by adding a vaccine from Pfizer and BioNTech increases the odds that we will have a safe, effective vaccine as soon as the end of this year," Health and Human Services Secretary Alex Azar said Wednesday. "Depending on success in clinical trials, today's agreement will enable the delivery of approximately 100 million doses of this vaccine to the American people." Trump is apparently feeling pressure to show his support for vaccination.
"Private House Republican fight involving Liz Cheney previews party's possible post-Trump debate" by CNN's Sunlen Serfaty, Alex Rogers and Jamie Gangel – A private squabble between a small group of prominent House Republicans on Tuesday renewed the debate on the future of the party, as some factions argue that they should never falter in following President Donald Trump and others urge a return to their conservative, hawkish worldview. After returning to Washington, DC, this week, some of Trump's loudest supporters in Congress attacked Rep. Liz Cheney, the number three Republican in the House, upset that she broke with the President on a number of issues and supported Dr. Anthony Fauci, the nation's leading infectious disease expert, during the coronavirus pandemic. Ohio Rep. Jim Jordan, who has needled his party's leadership while seeking to supplant them, led part of the discussion, according to sources granted anonymity to describe a private meeting. A handful of House firebrands criticized the Wyoming congresswoman for supporting the Republican primary opponent of Kentucky Rep. Thomas Massie, who had drawn Trump's ire in the spring for forcing House members to return to the Capitol for a vote on a stimulus bill amid the outbreak. Jordan listed areas where Cheney disagreed with Trump, including her resistance to the President's plan to pull back troops in Germany and Afghanistan. And Texas Rep. Chip Roy of Texas, facing a tough reelection, hit Cheney for supporting Fauci and complained that his Democratic opponent has retweeted some of Cheney's tweets. After the meeting, Rep. Matt Gaetz of Florida called on her to "step down or be removed" from her leadership position. In an interview with CNN's Brianna Keilar, Roy said that questions regarding the meeting involve "a whole lot of palace intrigue about what's being said in Washington," called Cheney a "friend" and made clear that he is not calling for her to step down. The Texas congressman said he raised in the meeting that the country needs to elevate other trusted public health experts besides Fauci, including those who argue against the strategy of locking down the country.
"House Votes to Remove Confederate Statues From Capitol" by WSJ's Kristina Peterson – The House passed legislation to remove from the Capitol the bust of the former Supreme Court chief justice who wrote the proslavery Dred Scott decision, as well as replace statues of men who served in the Confederacy, but the drive is likely to be blocked by the Senate. In a 305-113 vote late Wednesday, the Democratic-led House voted to replace the bust of Roger Brooke Taney, currently at the entrance to the Old Supreme Court Chamber in the Capitol, with one of Justice Thurgood Marshall, the first Black person appointed to the U.S. Supreme Court. Mr. Taney wrote the majority opinion in the 1857 Dred Scott case, which held Black Americans weren't citizens and helped lead to the Civil War. "Today, the House is taking a long-overdue and historic step to ensure that individuals we honor in our Capitol represent our nation's highest ideals and not the worst in its history," said House Majority Leader Steny Hoyer of Maryland, who noted Mr. Taney was born in his district. "As we work to ensure that Black lives matter, some people dismiss that phrase, 'well, all lives matter'—but what the Dred Scott [decision] said was that Black lives did not matter." The House bill also would remove any statues in the Capitol's Statuary Hall collection of individuals who volunteered for the Confederacy during the Civil War and replace them with statues chosen by the relevant states. Current law gives states control over their two statues in the 100-statue collection. Several states already have lined up replacement statues, including some honoring civil-rights figures, for the Capitol's hallways, rotunda and Statuary Hall.
"China harboring military-linked biologist fugitive at San Francisco consulate, FBI says" by Fox News' Gregg Re – The Chinese consulate in San Francisco is harboring a biology researcher who falsely denied connections to the Chinese military to obtain a visa and gain access to the country, according to court documents filed by the FBI. The filing came as part of a document that cited a slew of other alleged episodes in which Chinese nationals allegedly lied on their visa applications by hiding their military connections. Tang Juan, a researcher at the University of California, Davis, stated on her J-1 visa application that she "had never served in the military, but open source investigation revealed photographs of her in the uniform of the Civilian Cadre of the PLA [People's Liberation Army], and that she had been employed as a researcher at the Air Force Military Medical University, which is another name for FMMU [Fourth Military Medical University]," the FBI claimed. Then, during an interview with FBI agents on June 20, Tang "denied serving in the Chinese military, claimed she did not know the meaning of the insignia on her uniform, and that wearing a military uniform was required for attendance at FMMU because it was a military school." The FBI revealed it then executed a search warrant immediately at Tang's home and found additional evidence of Tang's PLA affiliation. "The FBI assesses that, at some point following the search and interview of Tang on June 20, 2020, Tang went to the Chinese Consulate in San Francisco, where the FBI assesses she has remained," the bureau announced.
"Senate GOP and White House agree on key parts of Covid aid package, with stimulus plan set for release" by CNN's Phil Mattingly, Lauren Fox and Ted Barrett – Key senators and White House negotiators said Wednesday they had reached a deal on a key piece of their stimulus package, setting the stage for the release of their long-awaited full proposal. Senate Appropriations Chairman Richard Shelby, an Alabama Republican, announced the "fundamental agreement" on the funding piece of the GOP plan, which would include $105 billion for schools and additional billions in funds for testing. "I think our agreement reflects our priorities, which is back to school, back to child care, back to work," Senate Health Chairman Lamar Alexander, a Tennessee Republican, told reporters as he and his colleagues emerged from the third closed-door meeting in two days with Treasury Secretary Steven Mnuchin and White House chief of staff Mark Meadows. The agreement marks progress in what has been an unwieldy several days on Capitol Hill for Republicans, with splits on policy becoming public between Republican senators and the White House — and among Senate Republicans themselves. Locking in the funding levels marked a step forward, but that serves as only a piece of a $1 trillion proposal that will include funding for schools, liability protections, direct payments for individuals and families, another round of forgivable Paycheck Protection Program loans, and incentives for companies to hire and retain workers.
"Small Businesses Brace for Prolonged Crisis, Short on Cash and Customers" by WSJ's Ruth Simon, Amara Omeokwe and Gwynn Guilford – Chris Mittelstaedt successfully navigated his San Francisco Bay Area fruit and snack delivery business through the dot-com bust, the 2008 financial crisis and the first few months of the economic ravages of the coronavirus pandemic. But, along with many of America's small-business owners, his hopes for a quick economic recovery have been dashed. Surging Covid-19 cases in many parts of the country and fears of additional outbreaks are forcing him to face a longer-term financial crisis. This month, Mr. Mittelstaedt laid off nearly half of the 163 workers at The FruitGuys. "I was in tears….I spent every day for 22 years of my professional life building a family business with people I love," the 51-year-old said shortly after the layoffs. "I either have to lay people off so I have a shot at hiring people back when we recover, or end up bankrupting the company." Small businesses such as restaurants, dog-care centers and manufacturers brought back staff beginning in mid-April, believing they could get back to business. Now, many are shutting down or slashing jobs again as local officials and consumers pull back and the pandemic shows no signs of abating. Beyond merely depressing sales, the crisis has uprooted the ways people work, learn, relax and consume. More than 142,000 people in the U.S. have died, and the continued spread of the virus means people's habits have mostly not reverted—and questions remain over whether or when they ever will. More government support may help in the short run, but many business owners are facing make-or-break challenges. Many may not last. Businesses are entering this phase just as many are exhausting their rescue funds from the federal Paycheck Protection Program, a $670 billion coronavirus stimulus measure launched in April to offer loans to small firms.
"Trump blasts Chicago's Lightfoot, says mayor making 'big mistake' not asking for federal help" by Fox News' Andrew O'Reilly – President Trump doubled down on his criticism of Chicago Mayor Lori Lightfoot on Wednesday – berating the Democratic mayor for the spike in violent crime in her city and threatening to send in more federal agents to combat the spoke in violence. Speaking during a briefing on the coronavirus pandemic, Trump called Chicago a "disaster" and said Lightfoot was making "a big mistake" by not asking the White House for help in combatting crime in the United States' third most-populous city. "Chicago is a disaster, the mayor is saying don't come in," Trump said. "She's making a big mistake." He added: "Chicago should be calling us and so should Philadelphia and Detroit and many others." When questioned about a 2016 statement he made blaming former President Barack Obama for the violence in Chicago, Trump argued that his predecessor failed to quell the issue in the city during his time in office."He did a poor job," Trump said. The president's comments come just hours after he announced he was deploying 100 federal agents to Chicago. The "surge" of agents announced on Wednesday to Chicago and other American cities is part of Operation Legend – named after 4-year-old LeGend Taliferro, who was fatally shot while sleeping in a Kansas City apartment late last month – and comes as federal law enforcement officers have already descended on Portland, Ore. and Kansas City, Mo. Chicago, which is currently experiencing a spat of deadly gun violence, has been a particular target of Trump's criticism. A shooting at a funeral home earlier this week left 14 people injured, and followed a weekend that saw 10 people killed and 60 people injured due to gun violence.
"ACLU, Sierra Club take border wall lawsuit to the Supreme Court" by CNN's Priscilla Alvarez – The American Civil Liberties Union, Sierra Club and Southern Border Communities Coalition are asking the US Supreme Court to block the construction of President Donald Trump's border wall. The request made Wednesday is part of an ongoing legal fight over the use of $2.5 billion from the Pentagon to construct parts of the wall along the southwestern border. The legal proceedings over Defense Department funds stem from Trump's national emergency declaration on the US-Mexico border last year. Trump extended the declaration this past February, even as border arrests began to decline. Last month, a federal appeals court ruled against Trump, arguing that the administration doesn't have the authority to divert Pentagon funds to build additional barriers on the US-Mexico border. "The Trump administration has lost in every lower court, but is still rushing to complete the President's border wall before the Supreme Court can review the merits of this case," said Dror Ladin, staff attorney with the ACLU's National Security Project, in a statement. "If the administration succeeds, there will be no border wall construction left to stop by the time the Supreme Court hears this case." Last year, the Supreme Court cleared the way for Trump to use the funds, while the court battle played out over whether the government had the authority to divert funds that were not appropriated for the wall. The Supreme Court voted 5-4, along ideological lines, to allow the funds to be used while the court appeals proceed.
"Will Americans Get a Second Stimulus Check Due to Covid-19?" by WSJ's Andrew Duehren – President Trump has said he wants to send Americans a second round of direct payments as part of fresh coronavirus relief legislation, following the checks delivered in the spring. House Democrats have proposed new payments in their aid plan, while Senate Republicans are putting together a package this week. Here is a look at the prospect of Americans receiving more direct aid from the federal government. In a $3.5 trillion bill passed in May, House Democrats proposed sending $1,200 payments to Americans, with $2,400 available for joint tax filers and an additional $1,200 available for each dependent, up to a maximum of $6,000 a household. The Democratic plan would gradually phase out the payments for individuals with adjusted gross incomes of over $75,000 a year and married couples with incomes greater than $150,000. Some Republicans, whose party controls the Senate, have resisted the idea of sending Americans a new round of checks. But as the economy's recovery looks to be hampered by a resurgence in coronavirus cases in the South and West, Republican leaders see additional checks as a part of any deal with Democrats. Senate Majority Leader Mitch McConnell (R., Ky.) said this week that the GOP package would include another round of direct payments to households, but he hasn't offered specifics. Whatever lawmakers ultimately agree upon would be part of a much broader package that could include different types of aid, such as expanded unemployment insurance. Some Republicans have indicated they might favor another round of assistance tied to returning to work over continuing the current federal supplement to state unemployment benefits

President Donald Trump @realDonaldTrump– Liz Cheney is only upset because I have been actively getting our great and beautiful Country out of the ridiculous and costly Endless Wars. I am also making our so-called allies pay tens of billions of dollars in delinquent military costs. They must, at least, treat us fairly!!!

Adam Schiff @RepAdamSchiff –Trump asked England to help him get the lucrative British Open golf tournament played at his resort. He begged the Chinese to help his re-election campaign. And he sought to coerce Ukraine into smearing his opponent. And for America? What's in it for us? Absolutely nothing.