TALLAHASSEE--During a live address to Floridians about the reopening of schools this August, Gov. DeSantis (R) reassured them that things would "get better when it comes to the coronavirus" and that as a "fellow parent" himself, he could understand the pressure parents were under because of school closings.
DeSantis isn't backing down from reopening next month, saying that school districts should offer parents a "choice" in education.
"The choice before us is whether we face our challenges with determination and resolve, guided by evidence, or whether we allow ourselves to become paralyzed by fear," DeSantis said, "Fear doesn't help us combat the virus."
DeSantis pointed out to all of the negative effects of keeping schools closed, adding that the evidence that" schools can be open in a safe way is overwhelming."
Florida Democrats have been pushing back against schools reopening, saying that by doing so, DeSantis would be putting all children of risk of contracting the virus.
Parents have a choice in "in-person education."
Visit The Floridian


***Your morning JUICE is also sponsored by Fran Flynn. Fran Flynn is a Republican running for Congress in Florida's 22nd congressional district. She's Pro-Trump, Pro-Gun, Pro-Life.***
Rick Scott @SenRickScott-The @WHO again chooses to please its puppet masters in Communist China by promoting pro-Beijing propaganda to cover up their own lies & failures. But we know the truth. Communist China DID lie & DID hide the early spread of #Coronavirus from the world - & the WHO helped them.
Rep. Debbie Mucarsel-Powell @RepDMP -Parents in SoFL & across the country are trying to return to work but are either unable to find childcare or waiting for assurances that their children will be safe from COVID. I'm taking steps to make these facilities safer & give parents peace of mind.
Congressman Greg Steube @RepGregSteube -Violent crime and vandalism have spiked to historic highs in liberal cities because of their blatant disregard for law and order. Thank you to @realDonaldTrump for taking steps to deploy federal resources to protect federal property and monuments when these mayors fail to act.
Rep Frederica Wilson @RepWilson- Boko Haram has single-handedly created a humanitarian crisis that will take generations to repair. We must #BringBackOurGirls.
Rep. Anthony Sabatini @AnthonySabatini -Last month, pro-crime Commissioner @nikkifried wrote an angry letter demanding that I be "admonished" for my suggestion that Floridians defend their property/life with an AR-15. That letter is now framed and PROUDLY displayed in my legislative office for visitors to enjoy!
Rep. Anna V. Eskamani @AnnaForFlorida-When @GovRonDeSantis wants to put kids back into schools, doesn't do a statewide mask mandate, & plays down the risk of young people dying to #COVID19 please remember the stories of people like Byron & Mychaela. Siblings who died within days of each other.


"AOC Rejects Yoho's "Apology" For Calling Her "F**king B**ch"" by The Floridian's Daniel Molina – This week, Florida Rep. Ted Yoho (R) found himself embroiled in controversy after New York Rep. Alexandria Ocasio-Cortez (D) said that he "accosted" her on Capitol Hill. The freshman lawmaker said that he called her a "fu**ing b*tch" after a confrontation that involved the outgoing lawmaker brought up unemployment and the crime rate in New York City. After the encounter, the Florida lawmaker did not directly address the confrontation. Instead, Florida Rep. Yoho's communications director issued a statement to CNN, saying that Yoho "did not call Rep. Ocasio-Cortez what has been reported in the Hill or any. Name for that matter," concluding that "it is unfortunate that Rep. Ocasio-Cortez is using this exchange to gain personal attention." Today, Rep. Yoho took some time to respond to the confrontation by sharing some words on the House floor, and Rep. Ocasio-Cortez is calling out Yoho for not delivering a direct apology to her. On the House floor, Yoho affirmed that he's "a man of my word." He added, "I rise to apologize for the abrupt manner of the conversation I had with my colleague from New York."
"Loomer blames Frankel, House Democrats if second Holocaust occurs" by The Floridian's Javier Manjarres – A second Holocaust is coming and it looks like there is nothing that Americans can do about it because " Democrats are hell-bent on terrorizing the Jewish community," right? In response to a story The Floridian posted about a Palestinian-based newspaper praising Rep. Ted Deutch and other members of the House Democratic Caucus for penning a letter calling for Israeli Prime Minister Benjamin Netanyahu to halt his plans of the annexation of the West Bank, Including, Rep. Lois Frankel, Conservative journalist and Republican congressional candidate Laura Loomer who asserted," If there is another Holocaust, mark my words, the Jewish Democrats in Congress will be to blame for it." The unapologetic Loomer, who had recently been the victim of anti-Semitic hate speech, took to her Parler account to post a screed about her belief that "SELF HATING JEWS" like House Democrats Deutch, Wasserman Schultz, Frankel, and others, are to blame for the rise of anti-Semitism.
"Miami-Dade County Shines Light on Solar Energy" by The Floridian's Daniel Molina – In an effort for Miami-Dade County to go solar, the non-profit group Solar United Neighbors formally announced that it was launching the 2020 Miami-Dade Solar Co-op with the goal of helping Miami-Dade County residents go solar as soon as possible. Joining the cooperative effort are the City of Coral Gables, Miami-Dade County, the CLEO Institute, Dream in Green, Earth Ethics Institute, Catalyst Miami, the Miami Climate Alliance and the Green Corridor. In a statement, Laura Tellez, the South Florida Program Coordinator for Solar United Neighbors, explained that "the co-op will enable Miami-Dade County homeowners and business owners to join the growing community of people saving money by harnessing solar power." She asserted that "together, we're building a movement to transform our electricity. System into one that is cleaner, fairer, and shares its benefits more broadly." In response to the effort to go solar, Miami-Dade County Commissioner Daniella Levine Cava praised "Solar United Neighbors for keeping the solar momentum." She noted that she has "been a huge fan of the co-op program from the beginning," highlighting that she has "worked extensively with the organization to grow the program here in Miami-Dade."
"Rubio Praises Chinese Consulate Closure in Texas" by The Floridian's Daniel Molina – lorida Senator Marco Rubio (R), a long-time critic of China and the threat they pose on the United States, was a guest on Fox Business' Mornings with Maria, and he discussed the overnight closing of the Chinese consulate in Houston. This comes as tension continues to escalate between the United States and China as many see this as another sign that conflict is growing. In the interview, the Florida lawmaker voiced his approval of the Consulate's closing, calling it a "front" and elaborating that "it's kind of the central node of a massive spy operation – commercial espionage, defense espionage, also influence agents to try to influence Congress." He accused the Consulate of wanting to "use businessmen as fronts in many cases to try to influence Members of Congress and other political leaders at the state and local level." As a result, closing it down is "long overdue." Rubio added that Mike Pompeo, the U.S. Secretary of State, has most likely "demarched the ambassador, called him in, told him we are going to do this, told him why. Given their agents, that we know who they are, 72 hours to leave the country." And, he warned that "if they don't leave within 72 hours they'll be arrested as spies." When asked what the move is when a Consulate is closed, Rubio explained that "they start destroying everything in there" because "they have a plan of destruction."
"Florida governor wants schools to reopen, offers flexibility" by Associated Press – Florida Republican Gov. Ron DeSantis strongly emphasized the need to reopen schools in a rare address Wednesday, saying that keeping them closed will lead to depression, social isolation and a higher dropout rate, but acknowledged that parents should be able to keep children at home if they fear the coronavirus. In an address made on a state-run television channel with no other media present, DeSantis made it clear he thinks it's best for children to return to schools, but recognized there are concerns about reopening them. He said that if school districts want to delay opening, or allow teachers to work remotely, they should be allowed to do so. Earlier the state had ordered schools to open their brick-and-mortar classrooms, with remote learning options for parents who want it. It was not immediately clear how a classroom would operate with a teacher who is working from home, though a school presumably could use some kind of videoconferencing. "Why force someone to be in the classroom if they are uncomfortable doing so? Let's just find a way to make do," DeSantis said. "And if a school district needs to delay the school year for a few weeks so that everything will be in good shape, have at it."
"Florida grapples with surge in COVID cases at long-term care facilities" by Fox 35 Orlando's Vicki Karr – Advocates are calling a recent surge in cases at Florida long-term care facilities alarming. Brian Lee works with Families for Better Care, a watchdog organization for long-term care nationwide. "Escalating, surgeon, skyrocketing -- whatever word you want to use. It's just going off the charts," he said. The chart shows the upward trend in Florida facilities statewide. In Central Florida, two show high numbers: Deltona Health Care in Volusia County and Eastbrook Gardens in Seminole County. According to state documents, both reported 55 cases in residents. On Wednesday, Governor Ron DeSantis tweeted the state was sending out teams for a second time to facilities across the state. "A team is going in. They are helping to assess the facilities' needs. To make sure they have enough PPE. Assess their staffing, make sure they have enough staff to support the care of their residents," said Kristen Knapp, with the Florida Health Care Association. Knapp said FHCA represents a majority of the state's nursing homes. "We've been vigilant since the pandemic started. We're restricting visitors, screening staff…heightened infection protocols," she said.
"Florida contact tracing is a hot mess" by WTSP's Jenna Bourne – As the number COVID-19 infections grows in Florida, contact tracing has become a hot mess. "If we're taking 10-14 days to process tests, then contact tracing is almost worthless," said Dr. Marie Bourgeois, research assistant professor at the University of South Florida's College of Public Health. The purpose of contact tracing is to limit the spread of infection. Contact tracers reach out to people who've tested positive for COVID-19, find out who else they may have infected, then warn those people. We've seen just how easily coronavirus can spread from person-to-person. Sara Sohn says at least three people she spent time with, in the days before her COVID-19 symptoms began, also tested positive. "My sister is immune-compromised and she – I did end up giving it to her. Or, that's probably where she got it. And so, that's also been really scary and not a good feeling, especially since I had been so careful beforehand," said Sohn. After a local health department is notified someone has tested positive for COVID-19, a contact tracer tracks down the infected patient. They then request contact information for the people they were around, starting at least two days before showing symptoms. But not everyone -- only people who were within 6 feet for 15 minutes or more at a time. "'On this day, you had contact with an individual who has been confirmed positive for COVID-19.' We don't say names, we don't use pronouns," Florida Department of Health contact tracer Jewel Bernard told 10 Investigates.
"As federal jury trials slowly resume, Florida courts still facing many challenges" by News 4 Jax's Jake Stofan – A sign of normalcy returning is returning to Florida courts. For the first time since the start of the pandemic, jury trials are slowly resuming. The three cases are the first step towards restarting the justice system, but challenges still remain. Balancing public health and the constitutional right to a jury trial is at the heart of the challenge facing both federal and state courts. "You cannot simply shut it down and so by the same token you cannot be reckless, you cannot take unnecessary risks," said US Attorney for Florida's Northern District, Lawrence Keefe. Keefe, has successfully gone forward with two criminal trials this month. They're the first in the state since March. "There was no magic formula or silver bullet," said Keefe. Utilizing the safety precautions recommended by the CDC is at the heart of Keefe's strategy. "There's nothing particularly new. Masks, gloves, hand sanitizers, social distancing," said Keefe. There's also progress in state court. A civil case in Miami used Zoom to select a jury. Then went forward with an in-person jury trial, taking every precaution including face masks, temperature checks and rearranging the courtroom.
"5 federally-funded coronavirus testing sites opening in South Florida" by Local 10's Amanda Batchelor – The Florida Division of Emergency Management announced Wednesday that it is opening five new federally funded COVID-19 testing sites in South Florida. The drive-thru testing sites will open at 8 a.m. Friday and will close on Sunday, Aug. 2 at 6 p.m. The drive-thru testing site locations are:
·     Dillard High School 2501 NW 11th Street Fort Lauderdale, Florida 33311
·     Blanche Ely High School 1201 NW 6th Avenue Pompano Beach, Florida 33060
·     MacArthur High School 6501 Hollywood Boulevard Hollywood, Florida 33024
·     Miami Jackson High School 1751 NW 36th Street Miami, Florida 33142
·     Miami-Dade Auditorium 2901 W. Flagler Street Miami, Florida 33135
The testing sites will be open from 8 a.m. – 6 p.m. daily and testing will be available to those 5 and older, regardless of symptoms. Any Florida resident may be tested, regardless of the county they live in. Testing is free at each location for people with or without insurance. People are encouraged to make appointments online by visiting www.DoINeedACovid19Test.com.
"Why is Walmart participating in Florida's electric regulatory process?" by Tampa Bay Times' Malena Carollo – The complexities of Florida's electric regulatory process are usually taken on only by the state's power companies. But here's a surprising participant: Walmart. Over the past three years, Walmart has weighed in on an increasing number of issues before the Florida Public Service Commission. Some of the uptick is because of timing — some issues, such as energy efficiency goals, are scheduled to come up once every five years. But others show the retail giant taking a more active role in dockets that affect its energy bills, particularly those that deal with renewable energy. "They've made pledges to reduce their carbon emissions," said Andrew Hoffman, professor of environment and sustainability at the University of Michigan. "They want to meet that objective (with) the lowest cost possible." Walmart is one of the world's largest retailers and controls one of the most sprawling supply chains. It's also one of Florida's biggest energy consumers. According to regulatory filings, Walmart buys 1.22 billion kilowatt hours each year from the state's five major electric utilities. Its monthly energy consumption from those companies is about 102,000 times that of an average household.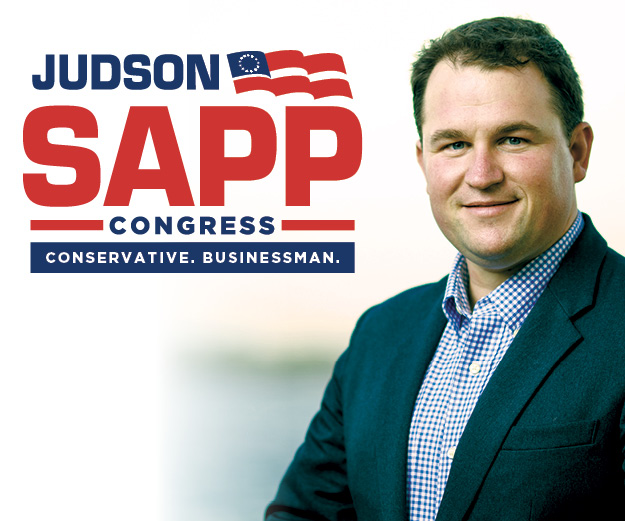 "Trump volunteers to take coronavirus vaccine 'first' or 'last,' defends Birx in interview with Dr. Marc Siegel" by Fox News' Caitlin McFall – President Trump told Fox News medical contributor Marc Siegel on Wednesday that he's in an impossible situation regarding whether he should be the first to take a coronavirus vaccine. "Well, you know the way it works. If I'm the first one they'll say 'he's so selfish. He wanted to get the vaccine first," Trump told Siegel. "Then other people would say 'hey, that's a very brave thing to do'." "I would absolutely, if they wanted me to and thought it was right, I'd take it first or I'd take it last." Trump's dilemma comes the same day that pharmaceutical company Pfizer and biotech firm BioNTech said that the U.S. government has placed a $1.95 billion order for 100 million doses of their COVID-19 vaccine. An additional 500 million doses could be acquired by the Department of Health and Human Services should the vaccine prove safe and effective. The two companies are jointly developing four potential vaccines, one of which will begin the first of three phases of trial testing later this month on 30,000 participants. "Expanding Operation Warp Speed's diverse portfolio by adding a vaccine from Pfizer and BioNTech increases the odds that we will have a safe, effective vaccine as soon as the end of this year," Health and Human Services Secretary Alex Azar said Wednesday. "Depending on success in clinical trials, today's agreement will enable the delivery of approximately 100 million doses of this vaccine to the American people." Trump is apparently feeling pressure to show his support for vaccination.
"Private House Republican fight involving Liz Cheney previews party's possible post-Trump debate" by CNN's Sunlen Serfaty, Alex Rogers and Jamie Gangel – A private squabble between a small group of prominent House Republicans on Tuesday renewed the debate on the future of the party, as some factions argue that they should never falter in following President Donald Trump and others urge a return to their conservative, hawkish worldview. After returning to Washington, DC, this week, some of Trump's loudest supporters in Congress attacked Rep. Liz Cheney, the number three Republican in the House, upset that she broke with the President on a number of issues and supported Dr. Anthony Fauci, the nation's leading infectious disease expert, during the coronavirus pandemic. Ohio Rep. Jim Jordan, who has needled his party's leadership while seeking to supplant them, led part of the discussion, according to sources granted anonymity to describe a private meeting. A handful of House firebrands criticized the Wyoming congresswoman for supporting the Republican primary opponent of Kentucky Rep. Thomas Massie, who had drawn Trump's ire in the spring for forcing House members to return to the Capitol for a vote on a stimulus bill amid the outbreak. Jordan listed areas where Cheney disagreed with Trump, including her resistance to the President's plan to pull back troops in Germany and Afghanistan. And Texas Rep. Chip Roy of Texas, facing a tough reelection, hit Cheney for supporting Fauci and complained that his Democratic opponent has retweeted some of Cheney's tweets. After the meeting, Rep. Matt Gaetz of Florida called on her to "step down or be removed" from her leadership position. In an interview with CNN's Brianna Keilar, Roy said that questions regarding the meeting involve "a whole lot of palace intrigue about what's being said in Washington," called Cheney a "friend" and made clear that he is not calling for her to step down. The Texas congressman said he raised in the meeting that the country needs to elevate other trusted public health experts besides Fauci, including those who argue against the strategy of locking down the country.
"House Votes to Remove Confederate Statues From Capitol" by WSJ's Kristina Peterson – The House passed legislation to remove from the Capitol the bust of the former Supreme Court chief justice who wrote the proslavery Dred Scott decision, as well as replace statues of men who served in the Confederacy, but the drive is likely to be blocked by the Senate. In a 305-113 vote late Wednesday, the Democratic-led House voted to replace the bust of Roger Brooke Taney, currently at the entrance to the Old Supreme Court Chamber in the Capitol, with one of Justice Thurgood Marshall, the first Black person appointed to the U.S. Supreme Court. Mr. Taney wrote the majority opinion in the 1857 Dred Scott case, which held Black Americans weren't citizens and helped lead to the Civil War. "Today, the House is taking a long-overdue and historic step to ensure that individuals we honor in our Capitol represent our nation's highest ideals and not the worst in its history," said House Majority Leader Steny Hoyer of Maryland, who noted Mr. Taney was born in his district. "As we work to ensure that Black lives matter, some people dismiss that phrase, 'well, all lives matter'—but what the Dred Scott [decision] said was that Black lives did not matter." The House bill also would remove any statues in the Capitol's Statuary Hall collection of individuals who volunteered for the Confederacy during the Civil War and replace them with statues chosen by the relevant states. Current law gives states control over their two statues in the 100-statue collection. Several states already have lined up replacement statues, including some honoring civil-rights figures, for the Capitol's hallways, rotunda and Statuary Hall.
"China harboring military-linked biologist fugitive at San Francisco consulate, FBI says" by Fox News' Gregg Re – The Chinese consulate in San Francisco is harboring a biology researcher who falsely denied connections to the Chinese military to obtain a visa and gain access to the country, according to court documents filed by the FBI. The filing came as part of a document that cited a slew of other alleged episodes in which Chinese nationals allegedly lied on their visa applications by hiding their military connections. Tang Juan, a researcher at the University of California, Davis, stated on her J-1 visa application that she "had never served in the military, but open source investigation revealed photographs of her in the uniform of the Civilian Cadre of the PLA [People's Liberation Army], and that she had been employed as a researcher at the Air Force Military Medical University, which is another name for FMMU [Fourth Military Medical University]," the FBI claimed. Then, during an interview with FBI agents on June 20, Tang "denied serving in the Chinese military, claimed she did not know the meaning of the insignia on her uniform, and that wearing a military uniform was required for attendance at FMMU because it was a military school." The FBI revealed it then executed a search warrant immediately at Tang's home and found additional evidence of Tang's PLA affiliation. "The FBI assesses that, at some point following the search and interview of Tang on June 20, 2020, Tang went to the Chinese Consulate in San Francisco, where the FBI assesses she has remained," the bureau announced.
"Senate GOP and White House agree on key parts of Covid aid package, with stimulus plan set for release" by CNN's Phil Mattingly, Lauren Fox and Ted Barrett – Key senators and White House negotiators said Wednesday they had reached a deal on a key piece of their stimulus package, setting the stage for the release of their long-awaited full proposal. Senate Appropriations Chairman Richard Shelby, an Alabama Republican, announced the "fundamental agreement" on the funding piece of the GOP plan, which would include $105 billion for schools and additional billions in funds for testing. "I think our agreement reflects our priorities, which is back to school, back to child care, back to work," Senate Health Chairman Lamar Alexander, a Tennessee Republican, told reporters as he and his colleagues emerged from the third closed-door meeting in two days with Treasury Secretary Steven Mnuchin and White House chief of staff Mark Meadows. The agreement marks progress in what has been an unwieldy several days on Capitol Hill for Republicans, with splits on policy becoming public between Republican senators and the White House -- and among Senate Republicans themselves. Locking in the funding levels marked a step forward, but that serves as only a piece of a $1 trillion proposal that will include funding for schools, liability protections, direct payments for individuals and families, another round of forgivable Paycheck Protection Program loans, and incentives for companies to hire and retain workers.
"Small Businesses Brace for Prolonged Crisis, Short on Cash and Customers" by WSJ's Ruth Simon, Amara Omeokwe and Gwynn Guilford – Chris Mittelstaedt successfully navigated his San Francisco Bay Area fruit and snack delivery business through the dot-com bust, the 2008 financial crisis and the first few months of the economic ravages of the coronavirus pandemic. But, along with many of America's small-business owners, his hopes for a quick economic recovery have been dashed. Surging Covid-19 cases in many parts of the country and fears of additional outbreaks are forcing him to face a longer-term financial crisis. This month, Mr. Mittelstaedt laid off nearly half of the 163 workers at The FruitGuys. "I was in tears….I spent every day for 22 years of my professional life building a family business with people I love," the 51-year-old said shortly after the layoffs. "I either have to lay people off so I have a shot at hiring people back when we recover, or end up bankrupting the company." Small businesses such as restaurants, dog-care centers and manufacturers brought back staff beginning in mid-April, believing they could get back to business. Now, many are shutting down or slashing jobs again as local officials and consumers pull back and the pandemic shows no signs of abating. Beyond merely depressing sales, the crisis has uprooted the ways people work, learn, relax and consume. More than 142,000 people in the U.S. have died, and the continued spread of the virus means people's habits have mostly not reverted—and questions remain over whether or when they ever will. More government support may help in the short run, but many business owners are facing make-or-break challenges. Many may not last. Businesses are entering this phase just as many are exhausting their rescue funds from the federal Paycheck Protection Program, a $670 billion coronavirus stimulus measure launched in April to offer loans to small firms.
"Trump blasts Chicago's Lightfoot, says mayor making 'big mistake' not asking for federal help" by Fox News' Andrew O'Reilly – President Trump doubled down on his criticism of Chicago Mayor Lori Lightfoot on Wednesday – berating the Democratic mayor for the spike in violent crime in her city and threatening to send in more federal agents to combat the spoke in violence. Speaking during a briefing on the coronavirus pandemic, Trump called Chicago a "disaster" and said Lightfoot was making "a big mistake" by not asking the White House for help in combatting crime in the United States' third most-populous city. "Chicago is a disaster, the mayor is saying don't come in," Trump said. "She's making a big mistake." He added: "Chicago should be calling us and so should Philadelphia and Detroit and many others." When questioned about a 2016 statement he made blaming former President Barack Obama for the violence in Chicago, Trump argued that his predecessor failed to quell the issue in the city during his time in office."He did a poor job," Trump said. The president's comments come just hours after he announced he was deploying 100 federal agents to Chicago. The "surge" of agents announced on Wednesday to Chicago and other American cities is part of Operation Legend – named after 4-year-old LeGend Taliferro, who was fatally shot while sleeping in a Kansas City apartment late last month – and comes as federal law enforcement officers have already descended on Portland, Ore. and Kansas City, Mo. Chicago, which is currently experiencing a spat of deadly gun violence, has been a particular target of Trump's criticism. A shooting at a funeral home earlier this week left 14 people injured, and followed a weekend that saw 10 people killed and 60 people injured due to gun violence.
"ACLU, Sierra Club take border wall lawsuit to the Supreme Court" by CNN's Priscilla Alvarez – The American Civil Liberties Union, Sierra Club and Southern Border Communities Coalition are asking the US Supreme Court to block the construction of President Donald Trump's border wall. The request made Wednesday is part of an ongoing legal fight over the use of $2.5 billion from the Pentagon to construct parts of the wall along the southwestern border. The legal proceedings over Defense Department funds stem from Trump's national emergency declaration on the US-Mexico border last year. Trump extended the declaration this past February, even as border arrests began to decline. Last month, a federal appeals court ruled against Trump, arguing that the administration doesn't have the authority to divert Pentagon funds to build additional barriers on the US-Mexico border. "The Trump administration has lost in every lower court, but is still rushing to complete the President's border wall before the Supreme Court can review the merits of this case," said Dror Ladin, staff attorney with the ACLU's National Security Project, in a statement. "If the administration succeeds, there will be no border wall construction left to stop by the time the Supreme Court hears this case." Last year, the Supreme Court cleared the way for Trump to use the funds, while the court battle played out over whether the government had the authority to divert funds that were not appropriated for the wall. The Supreme Court voted 5-4, along ideological lines, to allow the funds to be used while the court appeals proceed.
"Will Americans Get a Second Stimulus Check Due to Covid-19?" by WSJ's Andrew Duehren – President Trump has said he wants to send Americans a second round of direct payments as part of fresh coronavirus relief legislation, following the checks delivered in the spring. House Democrats have proposed new payments in their aid plan, while Senate Republicans are putting together a package this week. Here is a look at the prospect of Americans receiving more direct aid from the federal government. In a $3.5 trillion bill passed in May, House Democrats proposed sending $1,200 payments to Americans, with $2,400 available for joint tax filers and an additional $1,200 available for each dependent, up to a maximum of $6,000 a household. The Democratic plan would gradually phase out the payments for individuals with adjusted gross incomes of over $75,000 a year and married couples with incomes greater than $150,000. Some Republicans, whose party controls the Senate, have resisted the idea of sending Americans a new round of checks. But as the economy's recovery looks to be hampered by a resurgence in coronavirus cases in the South and West, Republican leaders see additional checks as a part of any deal with Democrats. Senate Majority Leader Mitch McConnell (R., Ky.) said this week that the GOP package would include another round of direct payments to households, but he hasn't offered specifics. Whatever lawmakers ultimately agree upon would be part of a much broader package that could include different types of aid, such as expanded unemployment insurance. Some Republicans have indicated they might favor another round of assistance tied to returning to work over continuing the current federal supplement to state unemployment benefits

President Donald Trump @realDonaldTrump- Liz Cheney is only upset because I have been actively getting our great and beautiful Country out of the ridiculous and costly Endless Wars. I am also making our so-called allies pay tens of billions of dollars in delinquent military costs. They must, at least, treat us fairly!!!

Adam Schiff @RepAdamSchiff -Trump asked England to help him get the lucrative British Open golf tournament played at his resort. He begged the Chinese to help his re-election campaign. And he sought to coerce Ukraine into smearing his opponent. And for America? What's in it for us? Absolutely nothing.