Absentee Ballots are out and Floridians are voting.
Republicans face stiff challenges this election cycle as Democrats make a hard court press to win just about every state House and Senate being contested this year. 
The Republican primary race in the open seat for House District 105 is getting juicy.
take our poll - story continues below
Completing this poll grants you access to The Floridian updates free of charge. You may opt out at anytime. You also agree to this site's Privacy Policy and Terms of Use.
Conservative David Borrero has pegged his Rep. Chris Sprowls-supported opponent and a "Never-Trumper."
 Bibiana Potestad doesn't appear to like President Donald Trump all that much. MUST READ And then there is the lie…READ MORE
Sprowls and friends are backing a more "moderate" Republican candidate because that is what Floridians want?
Roger Stone is Free!
With less than 5 days before having to report to federal prison, President Trump has commuted his long-time friend and advisor's sentence. The Rick Wilson and Democrats are not too happy Trump made the move to free keep Stone out of Jail.
FYI-President Obama commuted the sentences of hundreds of violent (some gun-toting) drug dealers, where is Wilson's outrage there? READ MORE
Visit The Floridian


Rep. Debbie Mucarsel-Powell @RepDMP-Barr repeatedly lied to the public about the firing of Berman. And this is not the first time. He continues to undermine justice to benefit Trump. Enough is enough! He must be removed.
Marco Rubio @marcorubio -I supported first "shutdown" to flatten the curve But we are in a very different place now Must weigh cost versus benefit Social,economic & enforcement costs are significant Benefits are questionable,govt can't shutdown private gatherings & most businesses already restricted
Rick Scott @SenRickScott –I applaud the Administration for standing up against forced labor and human rights violations. These sanctions show Communist China that the U.S. will not allow the mistreatment of the Uyghur community go unnoticed.
Debbie Wasserman Schultz @DWStweets While the President tries to force kids back on campus in just a few weeks, doctors & experts are urging the exact opposite, esp if COVID is surging. The @GOP admin is putting children & staff in danger over a reckless attempt to open the country too fast.
US Rep Kathy Castor @USRepKCastor #SolvingTheClimateCrisis means taking smart, urgent steps to leave a livable   for coming generations. @ClimateCrisis has a plan & we don't have time to waste!
Rep. Matt Gaetz @RepMattGaetz We are all Americans. We should all be treated equally no matter what.


"Allen West reminds Americans that Senate Democrats supported Segregation" by The Floridian's Javier Manjarres – Appearing on MRCTV, former Congressman Allen West gave a 7-minute history lesson about black on black crimes and the truths behind some today's so-called pro-Black groups and the role Democrats have played during and after slavery ended, including their influence on groups like Black Lives Matters after the end of Segregation. This past weekend, the statue of former slave and abolitionist Frederick Douglass was torn down by vandals who probably didn't know the significance of the former slave's work for equality. Did you know that the National Association for the Advancement of Colored People (NAACP) was actually founded by "four white liberal progressives" in February 2009? Did you know that 2 of 3 founders of Black Lives Matter are devout and trained Marxists? "Why don't we hear the NAACP and black lives matter speak more about the black on black crime that we see happening all across United States America," questioned West. "See these organizations founded by white, liberal, progressives, Socialists Marxist communists have nothing to do with the issues facing the black community as a matter fact they followed the doctrine the principles in the ideologies of individuals that are completely inconsistent with the principles and values of the black community. But for some reason, People are still duped."- Allen West
"Donald Trump Jr sheds light on Roger Stone's commutation" by The Floridian's Javier Manjarres – The "Roger Stone Did Nothing Wrong" movement to pressure President Donald Trump to pardon famed veteran political operative Roger Stone has worked. This past Friday while Trump was in South Florida for some grassroots meetings and a high dollar fundraiser in Hillsborough Beach, The White House announced that the president commuted the sentence of his long-time friend and advisor. Trump had long signaled that he was going to pardon Stone, but a commutation is just as good, and it keeps Stone out of prison. Trump expressed that Stone did not get a fair trial, and considering how the Russian collusion case has unraveled, the case can be made that Stone had the deck stacked against him. Trump's move could be a temporary one until after the election. Whether or not he wins his re-election bid, President Trump will have the opportunity to completely pardon Stone, a move that would send his detractors and Democrats in a virtual political tailspin. In other words, their heads would explode. Democrats reacted to news of Stone's commutation in the usual and expected way."Not even two months later & now the President has commuted Roger Stone's sentence," stated Texas Rep. Al Green (D) "Mr. President, is NOTHING beneath you?!" Rep. Green has a special distaste in his mouth considering that he was the first to call for Trump's impeachment.
"Florida GOP backs apparent "Never-Trumper" Bibiana Potestad" by The Floridian's Javier Manjarres – The 2020 presidential election will once again be called the most pivotal race in American history. The growing Progressive and Democratic Socialist faction within the Democrat Party will try to add to their 2016 and 2018 advances, and possibly try to garner more support from the "Never-Trumper" wing of the Republican Party. In Florida, the incoming and apparent 'moderate' Republican leadership led by Florida Legislators Rep. Chris Sprowls and Rep. Danny Perez have recently begun to put their support behind Republican Bibiana "Bibi" Potestad over Conservative Republican David Borrero in Miami's District 105. This could be a problem for them. According to election records, Potestad, a registered Republican, did not vote in the 2016 primary election or the general election. Borrero and many concerned Conservatives believe that Potestad apparent boycott of the elections was a clear stance against President Donald Trump, a position that is widely considered to be taken by "Never-Trumpers."
"Trump: Biden's 'Buy American' Proposal Is 'Plagiarized From Me'" by The Floridian's Mona Salama – President Trump on Friday said the new "Buy American" economic plan presumptive democratic nominee Joe Biden just released is "plagiarized." "He plagiarized from me, but he can never pull it off," Trump responded to a reporter question about Biden's plan for the economy before heading to Florida. Biden on Thursday unveiled his economic platform calls for a $400 billion investment in federal purchases for American products to rebuild infrastructure while the rest of the $300 billion going towards investment in research and development. Dubbed "Build Back Better," the plan from Biden was peppered with slogans such as "Buy American," "American Prosperity" "Made In America," and "Made by American" — talking points Trump campaigned on in 2016 to help him win the White House. The messaging the former Vice President laid appeared to acknowledge the economic success of Trump's "American First" rhetoric that helped the economy soar pre-coronavirus. "He likes plagiarizing. It's a plan that is very radical left but he says the right things because he's copying what I've done," Trump said. "But the difference is he can't do it, and he knows he's not doing that."
"Rubio Opposes Florida Shutting Down" by The Floridian's Daniel Molina – As Americans struggle with the thought of another national shutdown, conversations regarding the economy and the sustainability of small businesses have grown prominent in recent days as the sunshine state continues to rise in COVID-19 cases. Taking to Twitter to share his thoughts on a possible second shutdown, Florida Senator Marco Rubio (R) responded to comments made by Dr. Anthony Fauci who argued that states that are facing high cases of coronavirus "should seriously look at shutting down." To this, Rubio noted that he supported the first shutdown in an effort "to flatten the curve." However, he feels that "we are in a very different place now," arguing that the sunshine state finds itself in a predicament where it "must weigh cost versus benefit." Rubio pointed out that "social,economic & enforcement costs are significant," while affirming that "benefits are questionable,govt can't shutdown private gatherings & most businesses already restricted."
"Florida congressional candidate defends Gibson from antisemitism claims" by Jerusalem Posts' Aaron Reich – A Republican congressional candidate for Florida's 22nd district has come out in support of actor Mel Gibson, amid renewed allegations of his antisemitic remarks, the Algemeiner reported. One of the four Republicans running against longtime incumbent Rep. Ted Deutch, Jessica "Jessi" Melton defended the actor from allegations levied against him by Jewish actress Winona Ryder, alleging that he called her an "oven dodger" in reference to the Holocaust. "The Left attacking Mel Gibson over hearsay according to clepto girl," Melton tweeted, referencing Ryder's highly publicized shoplifting arrest years ago. "Of course they are. He's Christian and ready to expose all their dirty secrets." The dirty secrets Melton refereed to are the supposed rampant practice of pedophilia in Hollywood, she explained on a radio interview, according to the Algemeiner. Melton is a longtime propagator of pedophilia-linked conspiracy theories, including supporting the QAnon theory that members of the political and economic elite conspire together to engage in widespread pedophilia and cover each other's tracks. Ryder brought up a story of Gibson's antisemitism and homophobia in an interview with The Telegraph in June.
"Orlando bar owners join lawsuit against Florida governor over coronavirus restrictions" by WFTV's James Tutten – Some downtown Orlando bar owners have filed a lawsuit against Gov. Ron DeSantis and the state of Florida. They are fighting back against the ban on alcohol sales during the coronavirus pandemic. Some of the Orlando bars attached to the lawsuit include the owners of Irish Shannon's Pub, Chillers, Cahoots & Latitudes, Ember, Calendestion, North, Aero, The Patio and The Hanson Building. The owners say the governor is violating their constitutional rights to do business. They are seeking a temporary injunction to block the order so that they can return to offering alcohol on-site. The complaint claims all bar owners are unfairly punished because a few other owners did not follow state guidelines, which the state stated contributed to an increase in coronavirus cases. Channel 9 is awaiting a response from the governor's office, and a date when this request for an injunction will be heard in court.
"Stock market news live updates: Stock futures open higher even as Florida's new Covid-19 cases hit US record" by Yahoo Finance's Emily McCormick – Stock futures opened higher Sunday evening as investors mostly shrugged off a relentless climb in coronavirus cases in some regions in the US, and looked ahead to the start of corporate earnings season. Over the weekend, some states again reported surging numbers of new coronavirus cases, as parts of the country struggled to keep new infections at bay. Florida reported a record 15,300 new Covid-19 cases as of Sunday, the highest one-day total for any US state so far during the pandemic, while new deaths in Florida fell by more than half versus the prior day to 45. Despite the ongoing surge in the state, Disney's (DIS) Walt Disney World Resort began reopening in Florida on Saturday to join competitors including Comcast's (CMCSA) Universal Studios and SeaWorld Entertainment in opening their park gates to customers in the state. Elsewhere, new deaths in Arizona increased for a third straight day, with 86 reported as of Sunday. The state's new case count of 2,537 marked a step down from the 3,038 from the day prior. California's 8,460 new cases were below the state's average one-day increase over the past seven days.
"Florida strip clubs shuttered for lack of social distancing" by NY Posts' Kate Sheehy – Two Florida strip joints have been shut down — for lack of social distancing. The state's Department of Business and Professional Regulation yanked the licenses of the clubs — Le Palace Otown in Orlando and Show N Tail The Legend in Panama City Beach — on Friday night, the Tallahassee Democrat reported. The strip clubs failed to properly adhere to social-distancing guidelines amid the state's surge in the coronavirus, officials said. In the case of Le Palace Otown, "Customers failed to observe social distancing guidelines and were in close proximity to each other and with adult performers," the order said.
"Gov. DeSantis suggests closing Florida schools during elections" by Associated Press – Florida Gov. Ron DeSantis moved to give elections officials across the state some relief, by closing schools so they can be used as polling places, allowing state employees to staff precincts and providing more time to count absentee ballots amid the coronavirus pandemic. But an executive order issued by the governor on Wednesday fell short of what elections officials had requested two months ago, when they sought more flexibility in conducting the state's primary in August and the nationally important presidential election in November. Craig Latimer, president of the Florida Supervisors of Elections, said the governor's executive order was welcome but should have come sooner and delivered more. "Florida's 67 Supervisors of Elections submitted recommendations to the governor in April, which were substantially different from the accommodations offered by Governor DeSantis," said Latimer, who serves as Hillsborough County's election's chief. The officials had asked the governor to allow counties the option of starting voting sooner so they could begin counting absentee ballots earlier — a crucial request, elections officers said, because of the heightened interest in voting by mail to avoid Election Day crowds and exposure to the virus. In addition, elections officials asked the governor to allow them to consolidate voting places because of the potential scarcity of poll workers to fully staff precincts.
"US Supreme Court asked to lift stay in Florida felon-voting case" by Click Orlando – Plaintiffs in a Florida voting-rights case have asked the U.S. Supreme Court to vacate an appeals-court decision that would prevent hundreds of thousands of felons from registering and voting in next month's primary elections and could keep them from casting ballots in November. The 11th U.S. Circuit Court of Appeals last week put on hold a ruling by U.S. District Judge Robert Hinkle that found the state cannot deny voting rights to felons who cannot afford to pay court-ordered financial obligations associated with their convictions. On Wednesday, the Atlanta-based appellate court scheduled arguments in the case for Aug. 18, the same day as Florida's primary elections. Plaintiffs' lawyers hours later asked the U.S. Supreme Court to lift the appellate court's stay of Hinkle's ruling, "so that the August and November elections are not undermined by chaos and disenfranchisement." The legal wrangling comes in a challenge to the constitutionality of a 2019 Florida law that required felons to pay "legal financial obligations" — fines, fees, restitution and costs — associated with their convictions to be eligible to vote. The law, approved by Republican lawmakers and signed by Gov. Ron DeSantis, was aimed at carrying out a 2018 constitutional amendment that restored the voting rights of felons "who have completed all terms of their sentences, including parole and probation."
"Florida shatters largest single-day record of coronavirus infections in US while world sees cases spike" by Fox News' Stephen Sorace – Florida set a new national record for the largest daily increase in coronavirus cases in the United States on Sunday, while infections continue to spike around the world. The state added at least 15,299 positive COVID-19 cases, for a total of 269,811, and recorded 45 more deaths, according to state Department of Health statistics. California had the previous record of daily positive cases — 11,694, set on Wednesday. New York had 11,571 on April 15. Florida has had a record-breaking week leading to the all-time surge in cases. The state reported 514 fatalities last week, averaging 73 deaths per day. Three weeks ago, the daily average was 30 deaths. The total number of deaths in Florida climbed to at least 4,242 on Sunday, according to the state. Florida has nearly doubled its testing over the last month to almost 50,000 per day. The percentage of people testing positive has also risen, with the daily average over the past week exceeding 19 percent. A month ago, fewer than 5 percent of tests came up positive on a daily average. Gov. Ron DeSantis said even with the rising rates, he still wants the schools to reopen as scheduled next month, saying children have not proven to be vectors for the disease in states and countries where campuses are open.
"Cheap gas: Florida drivers pay lowest prices at pump in 16 years" by Local 10's Michelle Solomon – If you're trying to find something positive in summer months of quarantine, how about this? Gasoline prices this July are the lowest they have been in 16 years around the state. Prices at the pump are holding steady as demand remains low because of less drivers on the roads due to the coronavirus pandemic. On Monday, for the 11th consecutive day, motorists in Florida are paying an average of $2.10 per gallon for regular unleaded gasoline, according to AAA, The Auto Club Group. "COVID-19 continues to have a limiting impact on prices at the pump. Gasoline demand remains below pre-pandemic levels. Drivers who are hitting the road are paying 54 cents per gallon less than this time last year," said Mark Jenkins, spokesman for AAA. For comparison, in past July months, the highest recorded price was on July 17, 2008, when regular unleaded was $4.11 a gallon. One year ago at this time, prices were $2.77. According to AAA, the average price for a gallon of regular unleaded gas in what AAA calls the Miami metro is $2.09, while in the Broward-Fort Lauderdale metro, it is $2.12. One of the cheapest places for gas in Florida is Orlando, where a gallon of gas averages $2.07. The highest is the West Palm Beach-Boca Raton metro at an average of $2.20 per gallon regular unleaded.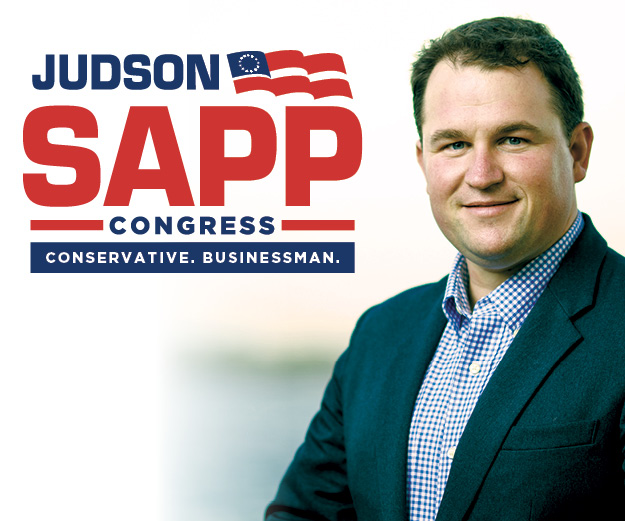 "Graham says he will call Mueller to testify before Senate committee" by Fox News' Ronn Blitzer – Senate Judiciary Committee Chairman Sen. Lindsey Graham, R-S.C., announced Sunday that he will grant a request to call former Special Counsel Robert Mueller to testify about the Russia investigation. Graham made the announcement in a statement a day after Mueller published an op-ed in the Washington Post in which he defended the prosecution and conviction of Roger Stone after President Trump commuted Stone's sentence. Stone's case spun out of Mueller's probe. "Apparently Mr. Mueller is willing — and also capable — of defending the Mueller investigation through an op-ed in the Washington Post," Graham said in a statement. "Democrats on the Senate Judiciary Committee have previously requested Mr. Mueller appear before the Senate Judiciary Committee to testify about his investigation. That request will be granted." Mueller's op-ed defended both the decision to prosecute Stone, as well as the overarching Russia investigation that Republicans and the president have repeatedly denounced. Mueller said he felt "compelled to respond both to broad claims that our investigation was illegitimate and our motives were improper." Trump tweeted Saturday that Stone "was targeted by an illegal Witch Hunt that never should have taken place."
"Superintendent for one of US's largest public school systems has a message for DeVos: 'You can't put every kid back in a school'" by CNN's Dana Bash and Bridget Nolan – The signage reminding students to stay 6 feet apart is already on the floors. The plexiglass is up in the front office. The desks are spaced in a socially-distanced way in the classrooms. This is how Mantua Elementary and all other public schools in Fairfax County, Virginia, are preparing for back-to-school in the age of Covid-19. For now, students in this suburban school system, one of the largest in the nation, will only come physically back to school in a limited way: two days a week in the classroom. The rest will be virtual, and parents also have the option to keep their kids home entirely. Scott Brabrand, the superintendent of Fairfax County schools, says this is the best option they could come up with to comply with US Centers for Disease Control and Prevention guidelines. "We're going to have PPE for all of our teachers and students, and we're going to have a return to school in a new normal for Fairfax County and for school districts across the country," Brabrand said during an interview in a classroom amid desks stationed 6 feet apart. Education Secretary Betsy DeVos repeatedly calls out Fairfax County, Virginia, criticizing the school system's current plan for only two days a week in the classroom as insufficient. Devos has noted that it is well funded in one of the wealthiest parts of America.
"Coronavirus's Spread Broadens Across U.S." by WSJ's Kate King and Jennifer Calfas – New coronavirus infections topped 15,000 in Florida, the largest one-day increase in any state since the start of the pandemic, while more than half U.S. states—including some that avoided a significant surge in the spring—were reporting steady climbs in new cases. The number of daily infections in the U.S. surpassed 60,000 for a third consecutive day on Saturday, after reaching a record of more than 66,000 cases the previous day, data compiled by Johns Hopkins University showed. The 15,299 new cases in Florida on Saturday represented an uptick of about nearly 5,000 over Friday's numbers. The state, which has seen a surge in cases in recent weeks, hadn't topped 12,000 new cases in any prior day since the start of the pandemic. California, Texas, and Arizona reported near-record daily Covid-19 cases on Saturday. Other states across the country were beginning to see significant rises in new infections, too. Case counts in 13 others—Alabama, Alaska, Arkansas, Georgia, Hawaii, Idaho, Louisiana, Montana, Nevada, Oklahoma, South Carolina, Tennessee and West Virginia—were up more than 20% in the past week, according to Johns Hopkins. Thirty-two states had increases of at least 10% in the past week.
"Los Angeles teachers union links defunding police to reopening schools" by Fox News' Edmund DeMarche – United Teachers Los Angeles recently released a research paper on steps needed to safely reopen public schools amid the coronavirus outbreak and pointed to the need to free up additional funding by defunding the police. "Police violence is a leading cause of death and trauma for Black people, and is a serious public health and moral issue," the paper said, citing the American Public Health Association. "We must shift the astronomical amount of money devoted to policing, to education and other essential needs such as housing and public health." Teachers unions have long been criticized by Republicans as an extension of the Democrat Party. Republicans will likely use the paper to support that claim. The union's paper also took aim at charter schools and reportedly called for a federal Medicare-for-All program. The union's paper did not offer a dollar amount to cut from the police. The Los Angeles City Council already cut the LAPD budget by $150 million and said the money will be earmarked for disadvantaged communities. The union did not immediately respond to an after-hours email from Fox News.
"First cases of coronavirus-related inflammatory syndrome identified in children in South Carolina" by CNN's Hollie Silverman and Dakin Andone – The children are both under the age of 10, DHEC said in a news release Sunday. One is located in the Midlands region in central South Carolina. The other is in the Pee Dee region in the northeastern part of the state. Multisystem inflammatory syndrome in children, or MIS-C, is a potential complication seen in some children and teenagers following Covid-19 infections or exposure to those with Covid-19. The US Centers for Disease Control and Prevention issued a health advisory to doctors across the country in May, warning them to be on the lookout for the syndrome. Symptoms include fever, stomach pain, vomiting, a rash and fatigue, according to the CDC. "We continue to see more and more young people, especially those under 20, contracting and spreading COVID-19, and we know MIS-C is a threat to our youngest South Carolinians," State Epidemiologist Dr. Linda Bell said in a news release. "MIS-C is a serious health complication linked to COVID-19 and is all the more reason why we must stop the spread of this virus."
"Fed, Treasury Disagreements Slowed Start of Main Street Lending Program" by WSJ's Nick Timiraos and Kate Davidson – Disagreements between leaders at the Federal Reserve and Treasury Department in recent months slowed the start of their flagship lending initiative for small and midsize businesses, according to current and former government officials. The differences centered on how to craft the loan terms of their $600 billion Main Street Lending Program to help support businesses through the early stages of the coronavirus pandemic. Fed officials generally favored easier terms that would increase the risk of the government losing money, while Treasury officials preferred a more conservative approach, people familiar with the process said. Treasury, which has put up $75 billion to cover losses, resisted recent changes to relax loan terms. The disagreements over relatively narrow design issues reflect broader philosophical differences over what the program is trying to accomplish and how much risk the government should take as a result. The upshot is that the program, announced in March, went through multiple revisions and opened for business this past week. As of Wednesday, it hadn't purchased any loans. Some Fed officials privately have voiced frustration that painstaking negotiations wasted precious weeks in launching the program, according to people familiar with the matter. One of three loan products under the program almost didn't materialize due to Treasury reservations.
"AOC suggests NYC crime surge due to unemployment, residents who need to 'shoplift some bread'" by Fox News' Yael Halon – New York Rep. Alexandria Ocasio-Cortez suggested over the weekend that the crime surge in New York City is likely because struggling residents are forced to shoplift in order to "feed their child." In a virtual town hall meeting she hosted Thursday, some clips of which were shared by The Hill, the 30-year-old Democratic congresswoman was asked about the troubling uptick in violent crimes overtaking the city. "Do we think this has to do with the fact that there's record unemployment in the United States right now?" she responded. "The fact that people are at a level of economic desperation that we have not seen since the Great Recession?" "Maybe this has to do with the fact that people aren't paying their rent and are scared to pay their rent and so they go out, and they need to feed their child and they don't have money," Ocasio-Cortez continued, "so they feel like they either need to shoplift some bread or go hungry." The New York Police Department (NYPD) has reported a staggering increase in shootings and violent crimes in recent weeks, as officials warn there's "a storm on the horizon" amid calls for changes.
"Atlanta police release new images of a person of interest in fatal shooting of an 8-year-old girl" by CNN's Amir Vera and Hollie Silverman – The Atlanta Police Department has released new images of an additional person of interest in connection with the fatal shooting of an 8-year-old girl over the Independence Day weekend. Secoriea Turner was shot on the night of July 4 near the Wendy's where Rayshard Brooks was killed. Secoriea was riding in a vehicle with her mother and an adult friend when the shooting took place, according to police. The driver was attempting to enter a parking lot at 1238 Pryor Road where a group of individuals illegally placed barricades. Someone in the group opened fire on the vehicle, according to police, striking Secoriea. Police initially described one of the shooters as a man dressed like a bounty hunter, wearing all black, and the other shooter as a man wearing a white T-shirt. The new images released by police and Crime Stoppers appear to show another man in a red shirt, blue jeans and black shoes. Crime Stoppers is offering a $20,000 reward for anyone with information about the shooting. "I am asking you to please honor this baby's life. Please, if you know who did this, please turn them in," Atlanta Mayor Keisha Lance Bottoms said at a press conference. "Enough is enough."
"GOP Women Embrace Guns in House Races" by WSJ's Natalie Andrews – Tiffany Shedd, running for the House in Arizona, re-enacts a moment in which she pulled out a gun to defend her family when she saw what she said were drug runners on her land near the border. In New Mexico, Yvette Herrell promises to take on the "gun-grabbing elite in Washington" as she fires off rounds at a shooting range. Genevieve Collins says being a Texas woman "means you know how to shoot, clean, and eat your kill one day, then throw on your dress and work a boardroom the next." Many Republican women running to win back Democratic-held House seats are embracing guns and shows of physical strength in their campaign ads to back up their support of tougher border security, Second Amendment rights and loyalty to President Trump. At the same time, they are attacking Democratic proposals and are avoiding talk of bipartisan cooperation in these competitive districts. Women candidates are central to the Republican Party's efforts to rebuild its ranks following deep losses in 2018, which left the party in the minority in the House. More than 220 Republican women filed to run for the House this cycle, a record. Of those, more than 50 Republican women have secured their party's nomination and several more are in runoff contests, with several primaries still to be held. "These Republican women aren't just running on being tough—they are tough," said Torunn Sinclair, spokeswoman for the House GOP campaign arm. She said House Democrats in the competitive districts "broke their promises to be middle-of-the-road representatives."

President Donald Trump @realDonaldTrump– No, Radical Left anarchists, agitators, looters or protesters will not be knocking down or harming the Washington Monument, the Lincoln or Jefferson Memorials, or just about any other Federal Monument or Statue. If they even try, an automatic 10 years in prison. Sorry!

Nancy Pelosi @SpeakerPelosi –President Trump and his Administration are messing with the health of our children as they seek to rush schools to reopen.