Show Me The Money
When it comes to voting, teachers for the most part vote how their respective teacher's unions tell them to vote. Not all teachers fall in line with their usually liberal unions, but most do, especially in urban counties like Broward and Miami-Dade Counties. 
Speaking of Miami-Dade County, Gov. Ron DeSantis was in town on Wednesday to sign his historic $500 million pay raise for Florida teachers. The signing event was held at the Mater Academy in Hialeah Gardens, and alongside Gov. DeSantis were Lt. Gov. Jeanette Nunez, Senate President Bill Galvano, and Education Czar Richard Corcoran.
 "COVID-19 has interrupted our students' and teachers' academic year in unprecedented ways," said Governor DeSantis. "Our teachers stepped up and found ways to keep our students learning and engaged these last few months to ensure students continued to receive the best education in the nation. They taught classes virtually; they made sure lesson materials were delivered; they committed to their students. Great teachers are what our students need as they re-enter the classroom in the fall, and that's why this remained a major priority in our budget. Florida was previously 26th in the nation for teacher pay and this announcement puts us in the top five, and over 20 spot jump in one year that reflects an historic investment in teacher compensation."
This pay increase will make teachers happy, but will it make them happy enough to go out and vote for DeSantis in 2022 when he runs for re-election?
The Bug 
DeSantis mentioned the COVID-19 virus as he signed the teacher pay bill, and just as he remarked about the bug, governors in three northeast states have put Florida in a coronavirus time-out. Similarly to what DeSantis did back when the virus first broke out, Cuomo and friend have returned the favor to Floridians. This can't be good. READ MORE
The Florida Trail
Republicans are laser-focused on Democrat Rep. Debbie Mucarsel-Powell's seat and are pulling out all the stops in hopes to retake back the congressional seat they lost two years ago. The one-time moderate freshman candidate is being pegged as an extremist progressive that supports anarchists and an un-American legislative agenda that undermines the American way of life. READ MORE
While Rep. Mucarsel-Powell isn't screaming at the top of her lungs that she is a Progressive Democrat, Miami-Dade County Mayoral candidate Daniella Levine Cava is.
Cava is targeting her Republican foe in the race, Esteban "Steve" Bovo, for being a "Trump ally" while pushing her progressive bona fides in hopes to win over that voting blocs support. Will it work? Will residents of the county subscribe to the current progressive agenda of Rep. Alexandria Ocasio- Cortez, Ilhan Omar, Rashida Tlaib, and Sen. Bernie Sanders? READ MORE
Visit The Floridian


Rick Scott @SenRickScott –All democracies must stand up to Communist China. For too long we've turned a blind eye to their aggression and human rights abuses. The Chinese Communist Party is our adversary. Period.
US Rep Kathy Castor @USRepKCastor –The history of Zion Cemetery, the Black families buried there and the imperative to do right by the families who live in Robles Park have brought us to a moment where we can seek justice.
Rep. Debbie Wasserman Schultz @RepDWStweets – When you look at the statistics, it becomes clear who #COVID19 is hitting the hardest: people of color, poor people, elderly people. Now more than ever we need to build on the success of the #ACA to expand health care coverage and drive down costs.
US Rep. Al Lawson Jr @RepAlLawsonJr. – I'm appreciative for the work Bishop Hall is doing in the #Jacksonville community— ensuring families receive the support they need during these difficult times. His commitment to #Jax is legendary, and we're blessed to have him in #FL05. #FacesOfFlorida
Mayor Carlos A. Gimenez @MayorGimenez –To be clear: Our emergency orders for masks haven't changed, you must always wear masks indoors at businesses, except when eating at a restaurant, and outdoors when social distancing of six-feet isn't possible.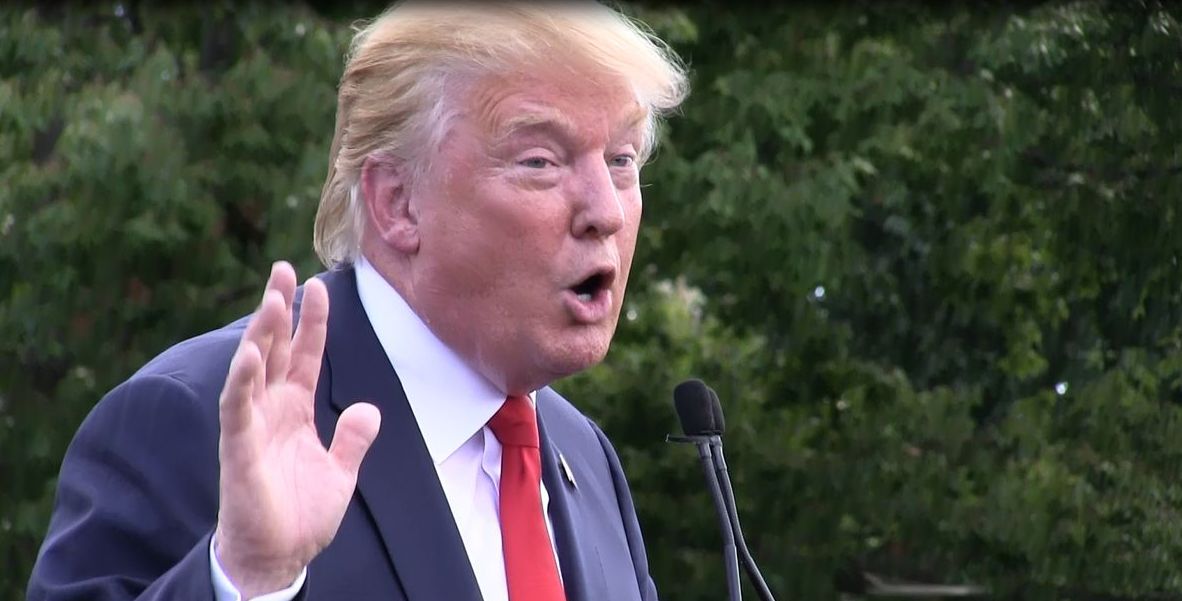 "National Guard Troops Deployed to Protect DC National Monuments Amid Protests" by The Floridian's Mona Salama – The National Guard Bureau on Wednesday has deployed unarmed personnel in the nation's capital to assist with additional security in guarding monuments and infrastructure amid protests over the death of George Floyd. "The District of Columbia National Guard is responding to a request to support law enforcement officials and has dispatched unarmed personnel, with others on stand-by," National Guard spokesman Maj. Robert Perino said in a statement. "Activated Guardsmen are expected to provide security for local monuments and critical infrastructure." Army Secretary Ryan McCarthy signed the memo Tuesday authorizing the activation of the DC National Guard forces after the National Park Police made a request for the assistance. "They remain on standby at the DC Armory at this time. They will support U.S. Park Police at key monuments to prevent any defacing or destruction," an Army spokesman said in a statement. "The National Guard personnel will not be armed, and will serve as a uniformed deterrence and crowd management capacity to maintain closures and restricted areas."
"New York and New Jersey place COVID travel advisory on Florida" by The Floridian's Javier Manjarres – New York and New Jersey Governors Andrew Cuomo (D) and Ned LaMont (D) have just announced that Americans coming from Florida and other states are subject to a new travel advisory, and because of the "significant community spread of COVID" in their communities would have to "quarantine for 14 days." The announcement was made at a live press conference moments ago and was echoed on Cuomo's Twitter account. "The data includes new cases reported by Johns Hopkins through Tuesday. The states seeing record-high averages are Alabama, Arizona, California, Florida, Nevada, North Carolina, Oklahoma, Oregon, South Carolina and Texas," stated a CNN report. In the early days of the pandemic, Florida Gov. Ron DeSantis (R) implemented the same policy for New Yorkers traveling to Florida. Connecticut is also part of this travel pact. Florida is experiencing a huge surge in COVID-19 cases since Gov. Ron DeSantis (R) began to re-open the state.
"OPINION: Offshore Leasing Critical to Florida's Conservation Funding" by The Floridian – New levels of uncertainty stemming from the novel coronavirus have driven fresh policy agendas. These policy decisions can hafsve serious implications on our state's economic future and efforts to protect Florida's environment. Lawmakers in Tallahassee and Washington can balance both objectives by stopping a ban on Florida's offshore leasing operations, which drives economic activity and funds environmental conservation programs in the Sunshine state through the Department of Interior's Land and Water Conservation Fund (LWCF). The LWCF was organized to direct tax revenues and help protect some of the most dear wilderness swathes, all while ensuring outdoor recreational spaces remain safe and usable. The Department of Interior has identified offshore operations as the primary revenue source for the fund but indicated that Congress has only once appropriated full funding for the program. In short, moving forward with extending a ban on offshore leasing operations will deprive the fund of important tax revenues for conservation efforts in Florida. Florida has received funding to protect places like the Everglades National Park and Canaveral National Seashore. A small portion of the fund goes to maintaining community parks across the state.
"President Trump censored for 'threat of harm' to violent anarchists" by The Floridian's Javier Manjarres – Twitter has censored President Donald Trump's tweet that the rioters and anarchists in Washington, D.C. would be "met with serious force" if they tried to form an "Autonomous Zone" in the city. According to the social media platform, the "public interest notice" they placed on the tweet violated their policy "against abusive behavior," adding that Trump presented a "threat of harm against an identifiable group. Trump is referring to the section of Seattle that has been overrun by anarchists but is now being dismantled as a result of the increased crime rate in the "zone" which resulted in two people being shot, one dying of his injuries. Interestingly enough, tweets and handles of anarchists promoting violence and more rioting have been left alone. Here anarchists are trying to build their very own 'get stoned' zone in Washington.
"Florida Realtors announce their 2020 election cycle picks" by The Floridian's Javier Manjarres – The influential Florida Realtors Association's political action committee (PAC) has just put out their list of political endorsements for the 2020 election cycle. The group put out a press release naming their candidates, which include Florida Senate candidates Jason Brodeur, Jim Boyd, Shevrin Jones, Ray Rodrigues, and Tina Polsky. Florida House candidate Rick Kozell, who ran for congress in 2016, has also received the Realtor's support. "The difficulties brought on by the global pandemic make it clearer than ever that having the right people in government is essential to ensuring public safety and protecting the basic functions of society," says Tim Weisheyer, chair of Florida Realtors® PAC Trustees and Broker/Owner of Dream Builders Realty and dbrCommercial Real Estate in Central Florida. "We believe these candidates are the right choice to fulfill those responsibilities and look forward to supporting them in the upcoming election."
"Masks required: Businesses adapting to new rule" by Palm Beach Posts' Liz Balmaseda – Many businesses have been asking customers to voluntarily wear face coverings, but customers have not always complied. Now that the county commission passed an order requiring residents and visitors to wear masks at public places indoors, owners and workers will no longer have to be the "bad guy." "It takes it out of the business owners' hands. That is a good thing," said Dave Palombo, owner of Dave's Last Resort & Raw Bar in Lake Worth Beach. "We had a few incidents with people who thought their rights were being taken away. Now we can say it's a law and you have to follow it. "I don't think it will have a big impact at all. We kind of saw this one coming for about the last week, since the commission had their last meeting. I think people will be pretty understanding. I am sure you will have some that will revolt," Palombo said. Rocco's Tacos & Tequila Bar, with eight locations, including four in Palm Beach County, has been requiring staff to wear masks and encouraging guests to wear masks until seated at the table since reopening.
"Gov. DeSantis signs bill to increase teacher pay" by WTSP 10News' Jillian Olsen – With Gov. Ron DeSantis' signature, the state of Florida will go from 26th in the nation to 5th when it comes to teacher pay. During a press conference Wednesday the governor announced he is signing HB 641 raising teacher base pay to at least $47,500 per year. DeSantis shared that the bill took a lot of work on the policy and financial end saying, "it was not something that a lot of people thought necessarily could get done." The new bill will replace the Best and Brightest Award Program through the Florida Department of Education. "Hopefully, by doing something like this it's going to entice some more people who may be young and thinking about what they want to do to maybe go into teaching," DeSantis said. "Obviously you're not going to get rich doing it, just like police officers don't get rich, just like other things. You do it because you have a servant's heart." But, the governor said that having a good minimum salary will help teachers make ends meet, reward those who are working hard and assist with recruiting good teachers to educate Florida children for the generations to come.
"Coast Guard unloads more than 3 tons of cocaine in Florida" by Fox 13 – The US Coast Guard unloaded some 6,800 pounds of cocaine at Port Everglades, Florida on June 23, a week after the $100 million-plus haul was seized off the shores of Costa Rica. This footage shows crew on the Coast Guard Cutter Vigilant offloading the drugs, which an accompanying statement said were bundled into a total of 122 bales. The Coast Guard said the cocaine was seized in two operations off the coast of Limon, Costa Rica, on June 15. According to press reports, an initial interdiction yielded 77 bales, while a second turned up 45. Earlier in June, drugs worth an estimated $408 million were offloaded at Port Everglades, according to local media reports.
"Judge rejects injunction requests in vote-by-mail fight" by CBS 12's Dara Kam – With a closely watched trial set to begin next month, a federal judge on Wednesday struck a blow to left-leaning groups seeking to expand Florida's vote-by-mail procedures. U.S. District Judge Robert Hinkle denied most portions of the groups' requests for preliminary injunctions in the case, which is a consolidation of three lawsuits, saying the plaintiffs lack "a substantial likelihood of succeeding" on the vast majority of the issues. In one of the lawsuits, the group Priorities USA and other plaintiffs want the judge to extend a deadline for mail-in ballots to be returned and require free postage for the ballots. They're also challenging a provision in Florida law restricting paid workers from collecting mail-in ballots. But Hinkle rejected the plaintiffs' argument that requiring voters to pick up the tab for stamps amounts to an unconstitutional "poll tax." "Postage charged by the United States Postal Service — like the fee charged by any other courier or the bus fare for getting to the polls to vote in person — is not a tax prohibited by the Twenty-Fourth Amendment. And the requirement to pay postage also does not violate any other federal provision," Hinkle wrote in Wednesday's five-page order, referring to the U.S constitutional amendment that bars poll taxes.
"Airport Authority opts not to challenge write-in candidate's eligibility" by The Sun's Daniel Sutphin – Airport Authority members said a write-in candidate for the District 1 seat doesn't appear to meet the residency requirement, but they must leave it to others to challenge whether he qualifies for the November election. Martin Dorio, of Englewood, filed to run for Airport Authority District 1 — which encompasses eastern Charlotte County — but his address listed with the Charlotte County Supervisor of Elections is in Sarasota County. Florida law requires airport authority commissioners must live in their district. At an emergency meeting Wednesday, the Airport Authority approved a motion authorizing Airport Authority Attorney Darol Carr to notify "Florida elections oversight organizations," such as the Florida Elections Commission, of the board's concerns regarding Dorio's candidacy and qualifications. "What we are doing is putting (this issue) in the lap of the organizations responsible for elections to say evaluate, assess and determine," said Airport Authority Chairperson Pamella Seay. The issue came to light in a Sun report about Dorio's residence.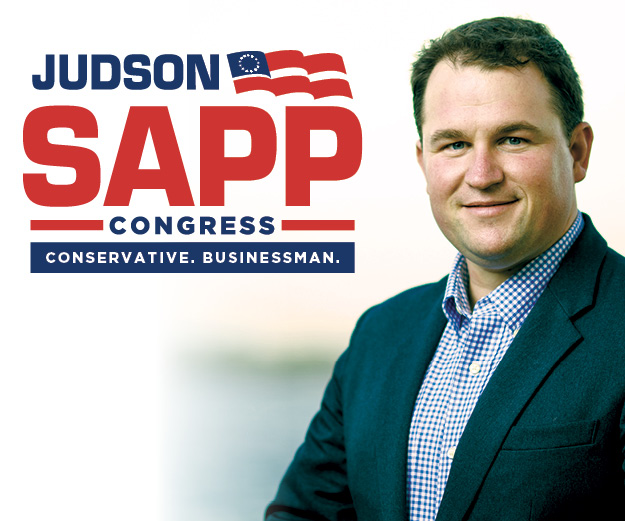 "Wray reveals FBI 'looking carefully' at foreign interference in protests following George Floyd's death" by Fox News' Gregg Re – The FBI is "looking carefully" at the possibility that foreign actors are influencing the sometimes-violent nationwide protests in the wake of George Floyd's in-custody death, FBI Director Christopher Wray exclusively told Fox News' Bret Baier on Wednesday. Wray also revealed that "the FBI has over 2,000 active investigations that trace back to the government in China," marking "about a 1,300 percent increase in terms of economic espionage investigations with the Chinese nexus from about a decade ago." Also in the interview, Wray declined to directly answer whether he was personally "responsible for holding back from Congress" relevant materials concerning key documents, including some relating to former national security adviser Michael Flynn. The Daily Caller has reported, citing a source, that Wray was involved in withholding exculpatory evidence in Flynn's case. "We have certainly seen in the past a variety of foreign adversaries looking to amplify controversy in this country," Wray said. "And they use state media. They use social media. Some of that is through propaganda, some of that's through disinformation, some of that's through just fake information. And we are looking carefully at the prospect of foreign influence or foreign interference in all of the protests and activities that have occurred over the last few weeks."
"US immigration agency prepares to furlough more than half of its workforce" by CNN's Priscilla Alvarez – The federal agency charged with granting immigration benefits, processing visa applications and approving citizenship is preparing to furlough more than half of its workforce unless Congress provides additional funding, according to a spokesperson. US Citizenship and Immigration Services notified Congress of its projected budget shortfall last month. While conversations with the Hill are ongoing, according to the agency's statement, preparation is underway for furloughs. Approximately 13,400 employees will be notified whether they'll be furloughed beginning August 3, an agency spokesperson said. The agency has nearly 20,000 employees. USCIS is primarily fee-funded and typically continues most operations during lapses in funding, such as last year's government shutdown. But during the pandemic, the agency suspended its in-person services, including all interviews and naturalization ceremonies. "This dramatic drop in revenue has made it impossible for our agency to operate at full capacity," the spokesperson said in a statement. "Without additional funding from Congress before August 3, USCIS has no choice but to administratively furlough a substantial portion of our workforce."
"Coronavirus Cases Are Accelerating Across U.S." by WSJ's Sarah Krouse, Anthony DeBarros and Brianna Abbott – Covid-19's spread is picking up steam in a larger swath of the U.S. as cases have increased at a faster rate nationwide for nearly two weeks, an acceleration that isn't attributable solely to increased testing, a Wall Street Journal analysis shows. Thirty-three states, from Oklahoma to South Carolina and Washington, had a seven-day average of new cases on Tuesday that was higher than their average during the past two weeks, according to a Journal analysis of Johns Hopkins University data. That was the situation in 21 states at the start of the month, so the data reflect recent increases in new cases. The seven-day average of new cases nationwide has been growing faster than the 14-day average since June 13, after lagging behind it since late April. Comparing the one- and two-week averages of new cases helps smooth out anomalies in the data, such as states not reporting cases during a weekend. New York and nearby states such as New Jersey were early pandemic hot spots, but cases and deaths in those states continue to fall. Now, public health officials are expressing concern about rising case counts, the positive percentage of tests, and hospitalizations in Southern and Western states. The recent case increases have already started to delay some plans to reopen economies. Oregon Gov. Kate Brown earlier this month paused the relaxation of coronavirus restrictions as cases in the state rose. In Louisiana, Gov. John Bel Edwards on Monday postponed moving the state into Phase 3 of its reopening for an additional 28 days amid a surge in cases and hospitalizations there.
"Seattle CHOP zone prompts lawsuit from businesses, residents: reports" by Fox News' Dom Calicchio – Numerous Seattle businesses – including an auto repair shop, a tattoo parlor and a property management company – sued the city Wednesday, alleging city officials were complicit in allowing an "occupied protest" that has made them feel unsafe in their neighborhood, according to reports. Workers and residents also joined the lawsuit over CHOP, the Capitol Hill Occupied Protest, which drew scorn from President Trump and other critics who accused Mayor Jenny Durkan, the city's police chief and other city leaders of turning the area over to "anarchists." Organizers of CHOP — part of the widespread rioting and demonstrations that followed the May 25 death of George Floyd in police custody in Minneapolis — said they sought to establish a "police-free" area in Seattle's Capitol Hill district. Since the occupation began June 8, the area has seen shootings, vandalism and other crimes. Last Sunday a 17-year-old victim was shot in an arm and last Saturday a 19-year-old man was shot dead and another person was critically wounded, Q13 FOX of Seattle reported. In both cases, hostile crowds slowed police efforts to reach the crime scenes, the station's report said. One local business owner, Joey Rodolfo of Buki clothing, told "Fox & Friends" this week that he plans to move out of state because of what he described as Seattle's lack of governmental leadership.
"House to vote on police reform bill named in honor of George Floyd" by CNN's Clare Foran and Haley Byrd – House Democrats are set to pass a policing reform proposal on Thursday named in honor of George Floyd, whose death in police custody has sparked nationwide calls to address police misconduct and racial injustice and prompted weeks of protests and civil unrest. The vote comes a day after Democrats blocked a competing Republican bill in the Senate. The House bill is expected to pass largely along party lines, with Republicans opposing it. The legislation — titled the George Floyd Justice in Policing Act of 2020 — has provisions to reform qualified immunity for law enforcement, prohibitions on racial profiling on the part of law enforcement and bans no-knock warrants in federal drug cases. It would ban chokeholds at the federal level and classify them as a civil rights violation and establish a national registry of police misconduct maintained by the Department of Justice. But it has little chance of becoming law. Despite calls from both parties for quick action to address police misconduct, efforts to find common ground have largely devolved into partisan finger-pointing as both sides take issue with the other party's approach.
"Madison Cawthorn, 24, Beats Trump-Backed Candidate in North Carolina Primary" by WSJ's Julie Bykowicz – Madison Cawthorn, still a few months shy of the Constitution's required age for the job he is seeking, upset a Republican backed by President Trump to win a North Carolina primary runoff for a congressional seat. Mr. Cawthorn—who turns 25 in August, making him old enough to take office if he wins the heavily GOP district in November—would be one of the youngest members of Congress in history. When he was just out of high school, Mr. Cawthorn worked in the district office of the former congressman he hopes to replace, Mark Meadows, who resigned late last year to become Mr. Trump's chief of staff. In an interview Wednesday, Mr. Cawthorn said he saw himself as a possible Republican counterpart to young Democrats such as New York Rep. Alexandria Ocasio-Cortez, age 30. "They've really done a great job of winning the hearts and minds of young people, and Republicans have been essentially powerless to stop that wave," he said. "I like to think I can help, especially in the new town square of social media. I have the same conservative values as older Republicans but maybe can reach more generations and seem less abrasive." Mr. Meadows and Mr. Trump endorsed Mr. Cawthorn's opponent, Lynda Bennett, making Tuesday one of just a few times a Trump-favored candidate lost a primary race. The president had tweeted earlier this month his "Complete and Total Endorsement of a great fighter and ally in North Carolina, @LyndaBennettNC," and Ms. Bennett called herself "President Trump's pick" in campaign literature.
"DOJ whistleblower admits to seeking job with House Democrats during Trump impeachment" by Fox News' Thomas Barrabi – Rep. Doug Collins, R-Ga., had a testy exchange Wednesday with a Justice Department whistleblower who admitted during a House Judiciary Committee hearing that he sought to work House Democrats during the Trump impeachment proceedings. John Elias, a senior career official in the Justice Department's antitrust division, is one of two whistleblowers who testified before the Democrat-led committee on alleged politically-motivated overreach by Attorney General William Barr and other appointees. During his testimony, Elias accused his supervisors of improperly investigating mergers involving cannabis companies because of a "personal dislike of the industry." Collins questioned Elias on his own political background, asking the official if he considered himself to be nonpartisan at work. When Elias responded that he did, Collins asked him if he had ever sought to work with Democratic leaders on the House Judiciary Committee. "I, like people, over time have explored various career options," Elias said, adding that he had a "very preliminary conversation" with House Democrats about a position. Collins pressed Elias on his conversations with Democrats and whether he had sought a position to work with them during the Trump impeachment. Initially, Elias said he had asked to work on antitrust policy.
"Senate confirms Trump's 200th judicial nominee" by CNN's Devan Cole and Ted Barrett – President Donald Trump's 200th judicial nominee was confirmed by the Republican-controlled Senate on Wednesday, marking a significant milestone in a presidency that has tilted the federal judiciary in a conservative direction for decades to come. With the confirmation of Judge Cory Wilson to the Fifth Circuit Court of Appeals, Trump has successfully appointed 53 appeals court judges, 143 district court judges, two US Court of International Trade judges and two Supreme Court justices — Neil Gorsuch and Brett Kavanaugh — according to Senate Majority Leader Mitch McConnell's office. By comparison, former President Barack Obama successfully appointed 334 federal judges during his two terms, according to the US Courts. Former President George W. Bush successfully appointed 340 judges during his eight years in office, while former President Bill Clinton put 387 judges on the bench during his two terms.
Trump, with the help of a determined McConnell and Senate GOP majority, has significantly reshaped the judiciary during his first term, and the 200th appointment milestone illustrates how lasting his legacy will be, as federal judges serve lifetime appointments and many of Trump's picks have been young judges who can serve for many years.
"White House National-Security Adviser Warns of China's Bid to 'Damage Our Economies'" by WSJ's Gordon Lubold – White House national-security adviser Robert O'Brien added his critical voice to the Trump administration's growing condemnation of Beijing on Wednesday, calling China's Communist Party a threat to the sovereignty and the economies of the U.S. and its allies. "Together with our allies and partners, we will resist the Chinese Communist Party's efforts to manipulate our people and our governments, damage our economies, and undermine our sovereignty," Mr. O'Brien told a small, socially-distanced audience of more than two dozen business executives at the Arizona Commerce Authority. "The days of American passivity and naivety regarding the People's Republic of China are over." Mr. O'Brien condemned Beijing for intellectual-property theft, its crackdown on human rights, its aggressive expansionism, its "coverup" of the coronavirus pandemic's origin in Wuhan province, its use of social media in propaganda and misinformation campaigns, and the ideology that drives it all. China, Mr. O'Brien said, is making an alarming play for a more dominant role at other nations' expense. "Americans should be concerned—not only for the Chinese people but for ourselves," he said.

President Donald Trump @realDonaldTrump– "How Trump Is Making Black America Great Again, The Untold Story Of Black Advancement in the Era of Trump." By Horace Cooper A great new book!

Adam Schiff @RepAdamSchiff – Roger Stone lied to our committee to protect Trump and he was convicted. But Bill Barr intervened to benefit Trump's friend and get him a lighter sentence. This runs counter to every American principle of impartial justice. Barr's conduct is disgraceful. He should resign.