Being Black in America
After George Floyd was killed by police in Minneapolis, Americans were outraged and took to the streets to protest his death and call for police reform. What ensued was widespread violence and vandalism committed by elements within the Black Lives Matter movement and anarchists who used the peaceful protests to further their un-American agenda. 
But now that Floyd has been put to rest, the overwhelming majority of those current "protestors" are actually white anarchists and bored students who seem to want to draw attention to themselves. These protests are no longer about police injustice against the black community.
take our poll - story continues below
Completing this poll grants you access to The Floridian updates free of charge. You may opt out at anytime. You also agree to this site's Privacy Policy and Terms of Use.
Former Florida Congressman Allen West (R), who just so happens to be black, gutted the Black Lives Movement and kicked Democratic presidential nominee Joe Biden in the groin over his recent race and voting remarks.
As West said, he knows "a little bit about being Black." >>> READ MORE
The Bug
This past Monday, cases of the Coronavirus spike again to 3,900. The disturbing trend continues, but so far, the death toll is still on a downward trend considering all the new cases.
This could change, so let's pray that it doesn't, and let's pray that those idiots who refuse to cover up in public wake up to the reality that this virus is not going to go away.

Visit The Floridian

Marco Rubio @marcorubio –We have always had some great allies on this cause in both parties. But what is ridiculous is the criticism from Biden & those democrats who fought me on,blocked,opposed & criticized sanctions for years & had no problem with Obama meeting a Raul Castro who keeps Maduro in power
Debbie Wasserman Schultz @DWStweets –This kind of tweeting from an official cabinet department is shameful. Trump has turned the entire federal government into a messaging platform for his re-election. When he's voted out in November, depoliticizing the executive branch must be a top priority.
Congressman Greg Steube @RepGregSteube The left is interested in promoting only one thing: anarchy It's okay to have violence in the streets but it's not okay to go exercise our right to vote in person? Enough with the double standards.
Rep. Donna E. Shalala @RepShalala –President Trump is now attacking American business – and jeopardizing our economic recovery – in service of xenophobia. America will be poorer and less competitive because of it.
Mario Diaz-Balart @MarioDB – Biden's dangerous & irresponsible policy would legitimize the Cuban dictatorship & weaken sanctions on the very regime that sends thousands of intelligence agents & other means of support to the Maduro regime. This would be damaging to the cause of freedom for BOTH #Cuba & #VZ.


"Obama Tells Biden's Supporters At Joint-Fundraiser: 'Whatever You've Done So Far Is Not Enough'" by The Floridian's Mona Salama – Former President Barack Obama joined his former vice president Joe Biden in a virtual fundraiser Tuesday evening, promising that "help is on the way" and urging supporters not to be "complacent or smug" declaring that "whatever you've done so far is not enough." "I am here to say the help is on the way if we do the work because there's nobody I trust more to be able to heal this country and get it back on track than my dear friend Joe Biden," Obama said during the 90-minute video conference. "I appreciate you all being on this call but man, this is serious business. Whatever you've done so far is not enough. And I hold myself and Michelle and my kids to the same standard." The joint-fundraiser event, Obama's first appearance with his former Vice President was billed as a grassroots event. However, the fundraiser was a secretive event, requiring supporters to "chip in any amount" to watch the live-stream, and press access was limited to "pencil only," with no video stream made available for media access or public viewing. During the virtual event, Obama warned Democratic voters that they shouldn't be "complacent or smug" in taking this presidential election for granted just because Biden is currently leading Trump in every major poll.
"Allen West : "I know a little bit about being black."" By The Floridian's Javier Manjarres – Former Florida Rep. Allen West (R) has released a video responding to the current protests from Black Lives Matter. A Lieutenant Coronel in the military, West takes aim at Vice President Joe Biden (D) and Black Lives Matter, commenting on the money that Black Lives Matter has been able to raise across the United States and saying that he believes "they're just extorting corporations and businesses." Regarding Joe Biden's recent comments regarding race and voting, the former Florida lawmaker noted that "as a proud black man… I know some people out there want to say that if you don't vote a certain way you're not really black," he explained his childhood by detailing that he "grew up in the inner city of Atlanta, Georgia, the old fourth ward neighborhood that produced Martin Luther King, Jr., so I know a little bit about being black." "This organization has nothing to do with being black. It has nothing to do with any of the issues that are facing the black community." He then questions, "as a matter of fact, how many young black kids don't have a father in the home right now?" What he argues is that "those policies… what has destroyed the black family all came from the progressive socialist left."
"Senate Democrats Threaten to Block GOP Police Reform Bill" by The Floridian's Mona Salama – Senate Minority Leader Chuck Schumer (D-NY) signaled on Tuesday that Senate Democrats are prepared to block the GOP police reform from advancing, calling the measure "woefully inadequate" and urged Senate Majority Leader Mitch McConnell to back down from holding a procedural vote. "We Democrats are certain that the McConnell plan will not, indeed cannot, result in any legislation passing. It's clear that the Republican bill, as is, will not get 60 votes. There's overwhelming opposition to the bill in our caucus," Schumer said speaking from the Senate floor on Tuesday. "We don't need to study the problem of police misconduct and violence, we need to solve it." The Minority Leader called the measure from the GOP a "bad" and "ineffective" bill. "Because the bill needs such large-scale and fundamental change, there is no conceivable way that a series of amendments strong enough to cure the defects in the bill garner 60 votes either. So no bill will pass as a result of this ploy by Sen. McConnell," Schumer said. "The longer you look at the Republican policing reform effort, the more obvious the shortcoming and deficiencies. If we pass a bill that's ineffective, and the killings continue and police departments resist change and there is no accountability, the wound in our society will not close, it will fester." He added, "The Republican majority has given the Senate a bad bill and proposed no credible way to sufficiently improve it."
"Diaz-Balart Slams Biden Over Venezuela" by The Floridian's Daniel Molina – In light of former national advisor John Bolton's comments about Trump and Venezuela in his new book, Florida lawmakers that are supportive of the president are doubling down on his firm stance against communist regimes. In a Tweet slamming how dangerous Vice President Joe Biden (D) would be should he be elected, Florida Rep. Mario Diaz-Balart (R) argued that "Biden's dangerous & irresponsible policy would legitimize the Cuban dictatorship & weaken sanctions on the very regime that sends thousands of intelligence agents & other means of support to the Maduro regime." He added that "this would be damaging to the cause of freedom for BOTH Cuba & VZ." The Florida lawmaker is one of a number of Republicans in South Florida that have been heavily critical of both Cuba and Venezuela for their human rights violations. And, with the new comments from the Rep. Diaz-Balart, it adds to a number of developments that have come in recent weeks regarding Venezuela. While Bolton claims in his new book that Trump privately called Guaido "weak" and Maduro a "strong" leader, Florida Rep. Donna Shalala (D) added criticism to the president by accusing his administration of funding his border wall with seized funds from Venezuela.
"Florida's DeSantis has 'grim reaper' threat for businesses defying coronavirus restrictions" by Fox News' Brittany De Lea – Florida Gov. Ron DeSantis issued a stark warning on Tuesday to businesses that defy the state's coronavirus-related guidelines as confirmed cases have risen throughout recent weeks. During a news conference in Orlando, DeSantis threatened to revoke business licenses from bars and restaurants that operate in violation of social distancing guidelines. Restaurants and pubs have been able to operate at 50 percent indoor capacity with appropriate social distancing, but DeSantis said some establishments have been hosting "big parties." "If you go in and it's just mayhem, like 'Dance Party USA' and it's packed to the rafters, that's just cut-and-dry and that's not just an innocent mistake," DeSantis said. DeSantis said there would be "no tolerance" for that type of activity and he has told officials to "just suspend the license," giving Department of Business and Professional Regulation Secretary Halsey Beshears the nickname "the grim reaper" for business licenses. On Monday, state officials suspended a liquor license for a pub near the University of Central Florida, where dozens of customers and employees are said to have fallen sick. The governor said the majority of recent positive tests in some areas are coming from the 25- to 34-year-old age group. The number of confirmed cases in the state topped 101,300 on Tuesday, while the death toll exceeded 3,230, according to data from the state.
"Florida officer who shoved protester referred to prosecutors" by Associated Press – A police officer who was suspended for pushing a kneeling black woman to the ground at a George Floyd demonstration in Florida is under scrutiny again after the agency reviewed bodycam footage from two unrelated incidents and referred them to state prosecutors for possible criminal charges. Earlier this month, video of Fort Lauderdale Police Officer Steven Pohorence pushing a woman to the ground was shared widely on social media as protests against police violence and racial injustice erupted across the country. Pohorence's shove escalated a clash in which bottles were thrown and tear gas fired. One woman suffered a skull fracture after being shot in the face with a rubber bullet. Police Chief Rick Maglione said Tuesday they had reviewed hundreds of minutes of bodycam footage and found two troubling incidents. The chief also turned the footage over to the Florida Department of Law Enforcement for investigation. In one video, Pohorence appears to place his knee on the neck of a suspect who refused orders to leave a parked bus and terminal. The incident is evocative of Floyd's death, although in this case the suspect is clearly resisting Pohorence. In a second video, the Sun Sentinel reports Pohorence walks toward the suspect who allegedly trespassed on someone's property, ordering him to put his hands behind his back or "I'll put my hands on you." The suspect backs away with his hands raised and says he will leave, as Pohorence appears to place his hand on his gun, grabs the suspect's shoulders and kicks his legs from under him, causing the suspect to fall. The video show Pohorence pin him down by placing his hand on the back of his neck as the suspect screams at Pohorence to let him go.
"Secretary of State defends Florida Governor's election order" by News 4 Jax's Mike Vasilinda – Florida's Elections Supervisors didn't get everything they wanted to make voting easier during the pandemic, but the Secretary of State is defending the decision not to allow more time for mail and early voting because supervisors got help another way. Instead of more time to send out and count mail ballots, and more days of early voting, Secretary of State Laurel Lee said Gov. Ron DeSantis dealt with the underlying problem supervisors were trying to solve — a lack of poll workers and polling places. "By using state workers and encouraging state workers to serve, we have a new field of potential election workers. And the same can be said about using our schools as precinct locations," said Lee. But Leon Supervisor Mark Earley tells us he does not believe schools will become polling places. "We tried to stay out of the schools for many reasons. Security issues, and certainly now, with the pandemic, I don't want to get into the schools now," said Earley. During a speech to the Economic Club of Florida, Lee sought to distance Florida from claims coming from President Donald Trump about the security of mail voting. "The voter has an opportunity to come in and say, yes, that is my ballot," said Lee. "We've invested millions in our cyber infrastructure statewide," said Lee. In addition to continued attacks on the system, the Secretary believes voters are going to be bombarded with misinformation, everything from a candidate's stance to the day of the election being changed.
"'Disabled' Florida inmate, 51, serving jail time for stealing four $15 phone chargers from Target is 'beaten to death by a corrections officer as two other employees watched on'" by Daily Mail's Andrew Court – A Florida man jailed for stealing four $15 phone chargers has died in hospital after he was reportedly beaten by a correctional officer. Christopher Howell, 51, was pronounced dead on Friday – one day after the 'brutal beating' purportedly occurred inside the Lake Correctional Institution, 25 miles west of Orlando. Howell was less than halfway into a four-year prison sentence after he was arrested for theft and aggravated assault over a 2018 incident in West Palm Beach. The Florida Department of Corrections confirmed Howell's death, but said it cannot release the names of officers involved in ongoing investigations. However, Democratic State Rep. Dianne Hart took to Facebook Monday identifying the officer who perpetrated the beating as Michael Raymond Riley, Jr. 'I understand the need for an investigation, but there is film that can be pulled to immediately fire Officer Riley,' Hart wrote. According to The Miami Herald, Howell was beaten by the officer while he was still in handcuffs.
"Secretary of State defends Governor's Election order" by Capitol News Service – Florida's Elections Supervisors didn't get everything they wanted to make voting easier during the pandemic, but the Secretary of State is defending the decision not to allow more time for mail and early voting because supervisors got help another way. Instead of more time to send out and count mail ballots, and more days of early voting, Secretary of State Laurel Lee said the Governor dealt with the underlying problem supervisors were trying to solve, a lack of poll workers and polling places. "By using state workers and encouraging state workers to serve, we have a new field of potential elections workers. And the same can be said about using our schools as precinct locations," said Lee. But Leon Supervisor Mark Earley tells us he does not believe schools will become polling places. "We tried to stay out of the schools for many reasons. Security issues, and certainly now, with the pandemic, I don't want to get into the schools now," said Earley. During a speech to the Economic Club of Florida, Lee sought to distance Florida from claims coming from the President about the security of mail voting. "The voter has an opportunity to come in and say, yes, that is my ballot," said Lee. And she told the audience that attacks on the voting infrastructure are a daily occurrence.
"Presidential debate moving from Michigan to South Florida" by Local 10's David Dwork and Christina Vazquez – Anticipation has been building for the 2020 Presidential Election, with former Vice President Joe Biden set to challenge incumbent President Donald Trump. During the leadup to November, the candidates will face-off in several televised debates. On Monday, Local 10 learned that one of the upcoming debates is coming to South Florida. The New York Times reported that the venue for the second presidential debate will be the Adrienne Arsht Center for the Performing Arts in Miami, which Local 10 News has since confirmed. The University of Michigan was initially set to host the debate, which would have been set for Oct. 15 in Ann Arbor, but Michigan is withdrawing from hosting. The university is citing concerns about hosting large crowds during the COVID-19 pandemic. Florida is once again expected to play a key role as a swing state in the 2020 Presidential Election. In 2016, Florida's 29 electoral votes went to the Republican nominee, President Trump. Last June, the Arsht Center hosted the first debates in the 2020 Democratic Primary. "The Adrienne Arsht Center is one of the world's leading performing arts organizations and venues," the Commission on Presidential Debates said in a statement Tuesday. "Since opening in 2006, the Arsht Center, a 501(c)3 non-profit organization, has emerged as a leader in presenting innovative programming. The Center's commitment to the arts includes support for an education program that serves nearly 60,000 children each year through initiatives such as Learning Through the Arts. This will be the second debate that the CPD has hosted in Miami: the first 2004 presidential debate took place at the University of Miami."
"Florida Bar Seeks Suspension of Miami Lawyer Who Admits to Targeting Businesses for Frivolous ADA Suits" by Law.com's Raychel Lean – The Florida Bar has asked the state high court to suspend Scott R. Dinin of the Dinin Law Group in Miami for 18 months after the attorney pleaded guilty to filing frivolous lawsuits under the Americans With Disabilities Act, splitting fees with a client, inflating his billable hours and exaggerating his legal experience. The bar's petition revealed that Dinin admitted breaking seven bar rules, which govern misconduct, competence, fees and fee sharing, meritorious claims and candor toward a tribunal.
In agreeing to the suspension and an administrative fine of $1,250, Dinin's unconditional guilty plea expressed remorse and signaled efforts to change his ways. The plea said Dinin has retained the bar's Diversion/Discipline Consultation Service and contracted with Bianca Moreiras & Associates in Fort Lauderdale, which will act as a law firm management consultant to coach him on professionalism and management skills for 18 months. Dinin has also completed 75 hours of Continuing Legal Education, adopted new technology to improve accounting and management practices, and hired a lawyer with 16 years of experience as his managing partner, according to his plea. Dinin's plea admits that he split fees with Alexander Johnson, a Broward man with a hearing impairment, who's filed dozens of lawsuits against companies in Miami and Broward. Among them: 26 federal lawsuits against South Florida gas stations over their lack of closed captioning on the television screens next to gas pumps.
"Seminole Tax Collector Joel Greenberg indicted, accused of stalking election opponent" by Orlando Sentinel's Martin E. Comas, Monivette Cordeiro, and Jeff Weiner – Seminole County Tax Collector Joel Greenberg was charged with stalking a political opponent and unlawful use of another person's identity in an indictment unsealed by federal prosecutors on Tuesday.
U.S. Attorney Maria Chapa Lopez's office said Greenberg, 35, falsely accused a political opponent who works as a teacher of sexual misconduct with a student and of being "a segregationist and in favor of white supremacy." Greenberg allegedly used fake Twitter and Facebook accounts to post the information and posed as concerned students in letters to the school where the victim works. Greenberg, a controversial elected official who was investigated by state officials — but never charged — after he appeared to impersonate a police officer in 2017, was arrested at his Lake Mary home early Tuesday. Wearing handcuffs and shackles, Greenberg was escorted into a federal courtroom later in the morning by U.S. Marshals, where prosecutors offered some details about the case. Assistant U.S. Attorney Roger Handberg said Greenberg's DNA and fingerprints were found on nine letters sent to the school. "There's probably no more terrible thing you can do than accuse someone who works at a school of sexual misconduct," Handberg said.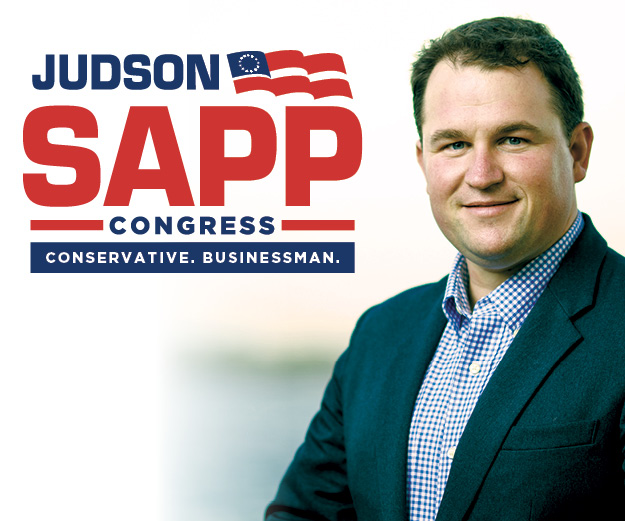 "Armed protesters 'take over' Atlanta Wendy's parking lot where Rayshard Brooks was killed, reports say" by Fox News' Barnini Chakraborty – Armed protesters stood guard on Tuesday at an Atlanta-area Wendy's, the site where Rayshard Brooks, a black man shot twice in the back by an Atlanta police officer, died earlier this month. Earlier in the day, a group of people had "taken over" the burned-out property in South Atlanta, according to local reports. People living in the area also have complained that the protesters who remained were no longer peaceful, but instead were using the space for their own gain and at times blocking people on the street from getting by. They claimed the Atlanta police weren't doing much to solve the problem, making life for those living in the neighborhood a living nightmare. "My husband literally just missed getting caught in the crossfire when he was on his way home," Kimberlee Jones told WXIA. "People have been shot and have been hurt." Jones has been living about a mile from the Wendy's where Brooks was shot and said it's been physically difficult to get to her neighborhood ever since the group took over the parking lot and began wreaking havoc. She added that her mother tried to get to her house — but people who had put up a crude roadblock stopped her. "They wouldn't let her through and she felt intimidated," Jones, a leader of the South Atlanta Civil League neighborhood association, said. Over the weekend, two shootings in the area resulted in injuries. A demonstrator also attacked a police officer after a man and woman claimed a mob of people stopped their car and attacked them as they tried to drive past the Wendy's.
"Trump takes his first 2020 trip to the US-Mexico border" by CNN's Priscilla Alvarez – President Donald Trump took his first 2020 trip to the US-Mexico border Tuesday amid ongoing concerns about an uptick in coronavirus cases and on the heels of his foray back on the campaign trail in Tulsa, Oklahoma. Trump's border wall is again expected to be a cornerstone of his campaign, and as the election year ramps up, his key campaign promise is taking on renewed urgency. The administration billed Tuesday's trip as a celebration of the completion of 200 miles of new wall system. But the 200 miles are only a portion of the administration's goal to build 450 miles by the end of this year. Of those, roughly three miles have been constructed in areas where no barriers previously existed while the majority of miles replaced old, outdated designs with an enhanced system, according to US Customs and Border Protection, which oversees border wall construction. Trump touted progress of his border wall during a roundtable with officials. "My administration has done more than any administration in the history to secure our southern border. Our border has never been more secure," he said. Following the roundtable, the President surveyed the border wall, posed for photos and signed a metal plaque attached to the structure marking 200 miles of construction. He was joined by White House officials, state officials and administration officials, including acting Homeland Security Secretary Chad Wolf and acting Customs and Border Protection Commissioner Mark Morgan.
"The Big U.S. Stock Indexes Are Telling Different Stories" by WSJ's Karen Langley – The divergence in the performance of the major U.S. stock indexes this year is the widest in more than a decade. A surge in big technology stocks has helped the Nasdaq Composite rally 13% in 2020, while the Dow Jones Industrial Average of blue-chip stocks is down 8.3%. The benchmark S&P 500 is hovering in between them, off 3.1%. The Nasdaq's advantage over the Dow and S&P 500 is the biggest since 1983. The gap between the S&P 500 and the Dow is the widest since 2002, when the Dow was ahead. The Nasdaq continued its outperformance Tuesday, outpacing the Dow and S&P 500 for the day and notching its 21st record close of 2020. The index climbed 0.7%, while the Dow edged up 0.5% and the S&P 500 added 0.4%, driven by improving economic data. One explanation for the gap in returns: A handful of growth stocks that have surged this year have an outsize influence on the Nasdaq and the S&P 500. Apple Inc., AAPL 2.13% Microsoft Corp., Amazon.com Inc., AMZN 1.86% Google parent Alphabet Inc. GOOG 0.86% and Facebook Inc. FB 1.26% together account for about 40% of the Nasdaq and 20% of the S&P. Of those stocks, only Apple and Microsoft are in the Dow. The disparities add to the challenges facing investors who are trying to make sense of a dizzying stretch of volatility in markets. Valuing stocks became increasingly difficult after the coronavirus pandemic brought the economy to a halt and companies from Caterpillar Inc. to McDonald's Corp. to PayPal Holdings Inc. pulled forecasts.
"Oakland mayor says public safety reform 'means not just to reform the police, but to replace the police'" by Fox News' Sam Dorman – Oakland Mayor Libby Schaaf suggested on Tuesday that police officers should be replaced by public employees who can respond to traumatic scenes and other situations she described as unrelated to law enforcement. "We are excited, as many cities are, to reimagine public safety," Schaaf said during a call with three other mayors and Rep. Karen Bass, D-Calif., "and that means not just to reform the police, but to replace the police with more trauma-informed and care-based, community-led responses that really don't warrant a badge and a gun." Protesters across America have demanded local governments "defund the police" in response to the deaths of George Floyd and other black Americans at the hands of law enforcement. It's unclear what any reform will ultimately look like as Bass, a member of the House Judiciary Committee, and others have pushed back on more radical proposals. Los Angeles Mayor Eric Garcetti, who participated in Tuesday's call, have pushed for cuts to police budgets with the funds being transferred to community-based programs. "We have a full Department of Violence Prevention led by a social worker but who carries the exact same title — chief — of equal stature to our police chief …" Schaaf said. "And these are community-based medics and clinicians that respond to mental health and other appropriate, non-law-enforcement-type needs," she added. "To have a different kind of response to send out to these 911 calls is something that I believe we all are going to migrate to, and even faster because of the current demand from our communities."
"Voting briefly extended in Louisville, Kentucky, after traffic delays cap mostly smooth Election Day" by CNN's Eric Bradner, Dan Merica and Jeff Zeleny – Voting was briefly extended at the only polling place open in Louisville on Tuesday after traffic delays slowed people en route to cast their ballots before Kentucky's 6 p.m. ET cut-off. After a crowd had amassed outside the Kentucky Exposition Center, a judge extended voting hours by 30 minutes, allowing more than 100 people who were waiting outside the building to vote. The doors were then closed again. "We did unlock the doors and we let everybody in and had them go vote," Jefferson County election spokesman Nore Ghibaudy told CNN. The doors had briefly re-opened after Charles Booker, the Democrat facing Amy McGrath in a closely watched Senate primary there, asked a court to extend voting hours until 9 p.m., citing traffic going to the Expo Center. McGrath later tweeted that she too was filing an injunction seeking to keep the polls open in Louisville, but the judge did not issue another order beyond the 30-minute extension. The secretary of state's office declined to comment on the actions by the McGrath and Booker campaigns. It came at the conclusion of mostly smooth primaries held in Kentucky and New York on Tuesday, as both states adjusted to the coronavirus pandemic and largely conducted their elections by mail. The disastrous primary days that have occurred in other states, including Wisconsin, where lines stretched for several blocks throughout Milwaukee, and Georgia and Nevada, where voters waited in line for hours, did not seem to materialize on Tuesday.
"Fauci Says Health Officials Haven't Been Told to Slow Coronavirus Testing" by WSJ's Thomas M. Burton and Stephanie Armour – The federal government's top infectious-disease expert, Dr. Anthony Fauci, and other health officials defended the government's response to the coronavirus pandemic, saying that they planned to increase testing over the summer and hadn't been told by the president to slow down. At a hearing Tuesday before the House Energy and Commerce Committee, Dr. Fauci said he and his colleagues haven't "ever been told to slow down on testing." "It's the opposite. We're going to be doing more testing, not less," he said. Adm. Brett Giroir, who is coordinating coronavirus testing, said he expected the U.S. to be able to carry out 40 million to 50 million tests monthly by fall. So far, 28 million tests have been done, now averaging about 500,000 day. The government's approach to testing has come under scrutiny from House Democrats and public-health doctors after President Trump said at a rally in Tulsa, Okla., on Saturday that he had called for lower levels of testing because higher numbers of infections look bad. "When you do testing to that extent, you're going to find more people, you're going to find more cases. So, I said to my people, 'slow the testing down, please,'" he said. The White House has given mixed responses to the comment. White House press secretary Kayleigh McEnany said at a press briefing Monday that the president was joking and that he didn't direct his staff to slow the rate of testing. Mr. Trump, asked Tuesday outside the White House whether he was kidding with the remark, said: "I don't kid. Let me just tell you. Let me make it clear." Later on Air Force One en route to Phoenix with the president, Ms. McEnany said he "was making a serious point but he was using sarcasm to do that."
"FBI: Noose found in Bubba Wallace's NASCAR garage was there since last year" by Fox News' Gary Gastelu – The FBI has determined that a noose found in NASCAR driver Bubba Wallace's garage at Talladega Superspeedway on Sunday had been there since at least last year, according to the bureau. A statement issued by U.S. Attorney Jay E. Town said that an investigation has concluded that no federal crime was committed. "The FBI learned that garage number 4, where the noose was found, was assigned to Bubba Wallace last week. The investigation also revealed evidence, including authentic video confirmed by NASCAR, that the noose found in garage number 4 was in that garage as early as October 2019," the bureau said. "Although the noose is now known to have been in garage number 4 in 2019, nobody could have known Mr. Wallace would be assigned to garage number 4 last week." Further details were not immediately released. The FBI said no charges would be pursued in relation to the incident. "The FBI has completed its investigation at Talladega Superspeedway and determined that Bubba Wallace was not the target of a hate crime, NASCAR said in a release after the findings. "The FBI report concludes, and photographic evidence confirms, that the garage door pull rope fashioned like a noose had been positioned there since as early as last fall." Wallace — the only full-time African-American driver on the circuit — had become a target for some critics of NASCAR in recent weeks as the face of the series' response to the current social justice movement taking place across the country and its decision to ban the Confederate flag from its events.
"Pelosi says Republicans are 'trying to get away with murder' with policing bill" by CNN's Haley Byrd and Lauren Fox – House Speaker Nancy Pelosi said on Tuesday that Republicans are "trying to get away with murder" with their policing legislation, as Senate Democrats signal they will soon block debate on the measure. "We're saying no chokeholds," Pelosi said during an interview with CBS Radio. "They're not saying no chokeholds. I mean, there's a big difference there. What's the compromise? Some chokeholds? I don't see what the compromise is." "For something to happen, they're going to have to face the reality of police brutality, the reality of the need for justice in policing, and the recognition that there are many, many good people in law enforcement, but not all and that we have to address those concerns," she added. "So far they're trying to get away with murder, actually. The murder of George Floyd." Following Pelosi's comments, the National Republican Campaign Committee condemned the remarks and asked for an apology. "Nancy Pelosi needs to immediately apologize to Republicans for her deplorable accusations," said NRCC Spokesman Michael McAdams in a statement. Pelosi spokesman Drew Hammill later claimed that Pelosi was referring primarily to "self-proclaimed Grim Reaper" Senate Majority Leader Mitch McConnell. Hammill also pointed to other comments made by another Republican about the bill that he believed were offensive.
"Treasury Dept. May Consider Extending Tax Filing Deadline a Second Time" by WSJ's Paul Kiernan – The government may consider postponing the 2019 annual tax-filing deadline a second time, though Treasury Secretary Steven Mnuchin suggested Tuesday that the benefits of doing so would be less clear than before. Federal income-tax filings and payments by individuals and companies that are normally due on April 15 were delayed this year to July 15, as the Treasury Department sought to bolster household and business finances amid the coronavirus pandemic. Asked in an interview at a virtual Bloomberg event if he was considering another delay to Sept. 15, Mr. Mnuchin said it is possible. "As of now we're not intending on doing that, but it is something we may consider," he said. Mr. Mnuchin said the initial decision to extend the tax deadline was based in part on a concern that people couldn't access their accountants as offices and stores across the country shut down in March. He also noted that most taxpayers have filed their taxes, including most who were owed refunds. "I'd encourage all Americans, if you can file your tax returns, go ahead and do it, particularly if you think you have a refund," Mr. Mnuchin said. "And we'll look carefully as we approach" July 15. Mr. Mnuchin, who noted that he attended Senate Republicans' weekly luncheon before the interview Tuesday, said his colleagues on Capitol Hill are beginning to discuss details of a fifth coronavirus-related bill to provide aid to the U.S. economy. "We want to make sure whatever we do going forward is much more targeted to the businesses that are most impacted," Mr. Mnuchin said. He added that he's hopeful the next round of stimulus could pass both houses of Congress in July, when a $600 weekly supplement to workers' unemployment benefits is set to expire.

President Donald Trump @realDonaldTrump– It is a shame that Congress doesn't do something about the lowlifes that burn the American Flag. It should be stopped, and now!

Adam Schiff @RepAdamSchiff – Roger Stone lied to our committee to protect Trump and he was convicted. But Bill Barr intervened to benefit Trump's friend and get him a lighter sentence. This runs counter to every American principle of impartial justice. Barr's conduct is disgraceful. He should resign.