COVID-19
The COVID-19 virus is still with us, and the spike in cases continues to grow as more and more dumb and self-centered twenty and thirty-year-olds continue to be infected and infect others because they refuse to cover up in public. This is just plain stupidity.
On June 6th, 4,700 new cases were reported throughout the state.
Gov. Ron DeSantis (R) and Republican and Democratic lawmakers continue to heed the warnings, but while most of the most are protecting themselves and others, there are those that aren't.
When Joey Met Nicholas
After President Trump said that he would be willing to meet with Venezuelan crime boss Nicholas Maduro, Democrats quickly thought they had their political arroz con pollo gotcha moment on Trump.
It all went to hell for Democrats when Biden's blatant hypocrisy came into play. Apparently it's OK for Biden to meet with Maduro but it's not OK for Trump to say he would be open to a meeting. Was this another Botox-induced senior moment for Biden? MUST READ
If Venezuela is to become a focal point issue during this election cycle, many Democrats including Miami-Dade County mayoral candidate Daniella Levine Cava could have a rough road ahead.
Remember, how goes Cuba go the rest of the dictatorships in Latin America. Venezuela serves as Cuba's puppet, so when Cava speaks about Venezuela she must also talk about Cuba. Cava's political consultant, with ties inside the Cuban government, could complicate things for the mayoral candidate in the Cuban-Venezuelan exile community. READ MORE

Visit The Floridian

Marco Rubio @marcorubio -We have always had some great allies on this cause in both parties. But what is ridiculous is the criticism from Biden & those democrats who fought me on,blocked,opposed & criticized sanctions for years & had no problem with Obama meeting a Raul Castro who keeps Maduro in power
Debbie Wasserman Schultz @DWStweets -This kind of tweeting from an official cabinet department is shameful. Trump has turned the entire federal government into a messaging platform for his re-election. When he's voted out in November, depoliticizing the executive branch must be a top priority.
Congressman Greg Steube @RepGregSteube The left is interested in promoting only one thing: anarchy It's okay to have violence in the streets but it's not okay to go exercise our right to vote in person? Enough with the double standards.
Rep. Donna E. Shalala @RepShalala -President Trump is now attacking American business - and jeopardizing our economic recovery - in service of xenophobia. America will be poorer and less competitive because of it.
Mario Diaz-Balart @MarioDB - Biden's dangerous & irresponsible policy would legitimize the Cuban dictatorship & weaken sanctions on the very regime that sends thousands of intelligence agents & other means of support to the Maduro regime. This would be damaging to the cause of freedom for BOTH #Cuba & #VZ.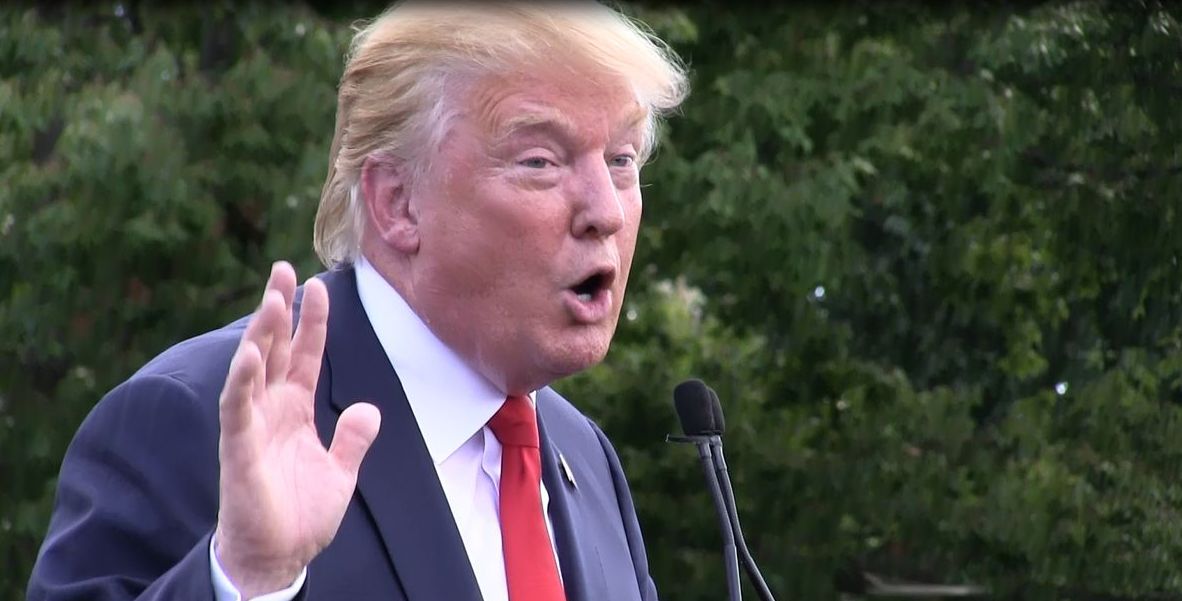 DEFENDING TRUMP'S HOME TURF. COULD A FIX BE IN?
NRCC continues to ignore Laura Loomer even as she surges in polls
"Trump Signs Executive Order Extending Visa Restrictions" by The Floridian's Mona Salama – President Trump signed an executive order on Monday to temporarily suspend certain temporary worker visas through the end of the year and expand on the foreign-worker restrictions by those heavily used by multinational corporations and the technology industry. The White House just announced the new order extending restrictions that were originally enacted in late April amid the coronavirus pandemic that blocks most people from receiving a permanent residency visa — or green card. It will also expand on prohibiting visas for most guest workers looking for temporary or seasonal work, but exempts farm workers and individuals who are determined by the federal government as "entry would be in the national interests" such as health care workers who were critical to the coronavirus response. Certain visas will extend to pause will impact visas including expanding H-1B visas that are commonly used by tech companies, H-2B visas for nonagricultural seasonal workers, H-4 visas that are given to spouses that hold H-1B visa holders, L-1 visas used for executives transferring to the United States from positions abroad and certain J-1 visas that are given to researchers and scholars.
"Trump Says AOC Should Challenge Schumer For Senate Seat: 'She Would Win!'" by The Floridian's Mona Salama – President Trump tweeted that Rep. Alexandria Ocasio-Cortez (D-NY) "would win" a Senate primary election against Senate Minority Leader Chuck Schumer (D-NY), predicting not only would she win, but "would be a big improvement." "Actually, that would be a big improvement – and she would win!" Trump quote tweeted in response with the recent Washington Times article about liberals raising the prospect of a potential Ocasio-Cortez vs Schumer showdown in 2022. The Washington Times story published Sunday cited a recent tweet from David Sirota, a senior adviser to Sen. Bernie Sanders (I-VT) 2020 presidential campaign, that urges the freshman Democrat to mount a primary challenge against Schumer in 2020. "Just going to say something out loud that should be obvious: The fastest way to speed up the process of changing the corrupt, do-nothing, status-quo-protecting culture of the national Democratic Party is for @AOC to defeat @ChuckSchumer in a Democratic primary in 2022," Sirota wrote. The Times' article said that the sacking of Rep. Joe Crowley and the possibility that Rep. Eliot Engel might be thrown from the New York Democratic primary this week could clear the way for AOC.
"Trump Criticized Over Meeting Face-to-Face With Maduro" by the Floridian's Daniel Molina – President Trump took part in an interview with Axios, and Florida Democrats are slamming the president for some of his comments during the interview regarding Venezuela and meeting with the current leadership that has placed a stranglehold on the country. During the interview, the president was asked if he would meet with Nicolás Maduro, and Trump commented that he "would maybe think about that." He added that "Maduro would like to meet. And I'm never opposed to meetings – you know, rarely opposed to meetings." Moreover, Trump noted that "you lose very little with meetings. But at this moment, I've turned them down." The president also added that he has lost confidence in Juan Guaidó after being one of the first national leaders to recognize him as the legitimate leader of Venezuela, and many top officials in the Trump administration have shown full support of Guaidó. One critic in South Florida that has voiced her disapproval of president Trump's comments is Florida Rep. Debbie Mucarsel-Powell (D), arguing that "the news that President Trump is willing to abandon Venezuelans yearning for democracy exemplifies his incoherent and inconsistent foreign policy toward Maduro's narco-regime."
"Florida Supreme Court rejects appeal for man convicted of killing Jacksonville teen Jordan Davis" by Action News Jax – The Florida Supreme Court on Monday refused to take up an appeal by a man convicted in the high-profile shooting death of a teen in a Jacksonville convenience-store parking lot in 2012. Michael Dunn took the case to the Supreme Court in December after the 1st District Court of Appeal ruled against him in the murder of 17-year-old Jordan Davis. As is common, justices did not explain their reasons Monday for declining to take up the case. The murder drew national media coverage and came amid increased scrutiny of the deaths of young black men. Dunn is white, while Davis was black. The shooting came after Davis and three friends stopped at a Gate convenience store and Dunn pulled into an adjacent parking space. The teens were listening to loud music, and Dunn asked them to turn it down. Ultimately, Dunn and Davis exchanged words, and Dunn fired repeatedly into the Dodge Durango that carried the teens. Dunn was convicted of first-degree murder while discharging a firearm, three counts of attempted second-degree murder while discharging a firearm and one count of shooting or throwing deadly missiles, according to the appeals-court ruling in September. He was sentenced to life in prison for the murder. At the appeals court, Dunn contended, in part, that he had received "ineffective assistance of counsel" during his trial.
"Florida joins other states with over 100,000 reported COVID-19 cases" by Wink News – In the last week alone, Florida broke records four times for the number of people who tested positive for the coronavirus. Southwest Florida accounts for nearly 9% of all the positive cases in the state and more than 10% of all the deaths. Florida joined California, New Jersey, New York, Texas, Illinois and Massachusetts with the milestone number of more than 100,000 reported positive COVID-19 cases. "It's a terrible number," said Alex Hidalgo in Fort Myers. "I'm just a little worried that we opened up all these restaurants and everything too soon," said Kaytlin Larson in Fort Myers. Of the 12 new deaths reported Monday, half of those were in Lee County. "I feel like they opened up too soon," said Britton Markle in Fort Myers. "And they opened up before other states too … and it was just about money." "Maybe we've relaxed on how we're supposed to be taking care of things," Hidalgo said. Southwest Florida reported 118 new cases on the day, bringing the region's total to 8,842. "We do know that with more testing there will be more positive cases," said Kristine Hollingsworth with Florida Department of Health in Collier County. "However, this does not negate the fact that COVID-19 is community spread within Southwest Florida and the state."
"Cuomo 'seriously considering' stopping visitors from COVID-19 hot spots like Florida" by WHEC's Berkeley Brean – We are watching the number of people testing positive and getting hospitalized grow in places like Arizona and North Carolina. Meanwhile, Gov. Andrew Cuomo says New York State now has the lowest infection transmission rate in the country. Cuomo also says he is seriously considering imposing rules to control and maybe even stop people from Florida coming into New York. The reason? Increasing numbers of people testing positive for COVID-19. The governor talked about blocking visitors from Florida on MSNBC. In March, Florida mandated every traveler from New York be under a 14-day quarantine when he or she arrived in Florida. Here are the numbers now. Florida's positive case rate is going up. Based on research by Johns Hopkins University, CNBC reports Florida's "seven-day average of new COVID-19 cases increased nearly 87% compared with a week ago." CNBC also reports Florida was among the first states to reopen. Restaurants there started re-opening on May 4.
"Lawmaker to submit bill making Juneteenth a Florida holiday" by The Center Square's John Haughey – Florida observes three state holidays commemorating confederate leaders: Gen. Robert E. Lee's birthday Jan. 19, Confederacy President Jefferson Davis' birthday June 3 and Confederate Memorial Day on April 26. State Rep. Fentrice Driskell, D-Tampa, said she will introduce a bill in 2021 seeking to remove those days from the state's holiday calendar and elevate June 19 – or Juneteenth – from a day of observance to a state holiday. "Juneteenth should be a legal holiday," Driskell tweeted last week. "Marking it as a mere day of observance is insufficient. Our state's legal observance of Confederate holidays is outdated and has no place in Florida's present or future." Driskell later said in a statement that during the next legislative session, she will "introduce legislation to repeal the Confederate holidays that are official legal holidays in Florida. No world should exist in which these Confederate holidays are elevated above the contributions of these slaves, their descendants, and those who fought for their freedom." June 19 is celebrated across the U.S. as the day when the last enslaved African Americans in Texas were freed in 1865. It also is known as Freedom Day, Jubilee Day, Liberation Day and Emancipation Day. While not an official federal holiday, the U.S. Senate unanimously passed a 2018 resolution in honor of the day. Legislation has been introduced in Congress several times to make Juneteenth either a national day of observance, similar to Flag Day or Patriot Day, or a full-scale federal holiday.
"Florida AG warns of contact tracing scams" by Wink News – Florida residents are being urged to use caution when answering a call from someone who says they are doing COVID-19 contact tracing. State Attorney General Ashley Moody said scammers are now using this ruse to get personnel information from the people they call. "Unfortunately, we can't trust the voice on the other end of the phone to always be truthful—even in the face of a deadly pandemic, said Moody in a statement. "I want to encourage all Floridians to engage with legitimate health professionals working to contain the spread of COVID-19, but to be cautious before providing information." To slow the spread of the novel coronavirus, state public health professionals are calling Floridians who may have come into contact with someone who tested positive for COVID-19. But Floridians need to take steps to verify that the call is from the local county health department before providing information. "If you are diagnosed with COVID-19, you will be asked by an epidemiologist from your county health department about everyone you've come in contact with over the last two weeks," Moody said. "The epidemiologist will talk to each person and ask them about their health. But they will never ask for your Social Security number or financial information."
"Florida Senator Rick Scott demands masks and social distancing at relocated Republican National Convention in Jacksonville despite Donald Trump wanting packed mask-free coronation" by Daily Mail's Katelyn Caralle – One of Florida's Republican senators said Monday that Donald Trump's expected coronation as party candidate in the state must be done safely. Rick Scott said that if Republicans move their convention to Florida, he expects the massive crowds to wear masks and practice social distancing. 'You have to do this safely. People need to wear masks. They need to social distance. You need to do this in a manner no one gets sick,' the Republican Florida senator Scott told CNBC when Squawk Box host Joe Kernen asked what a Republican National Convention would look like if it were moved to Jacksonville. The senator said he wants the convention to be moved to Florida from the original location in Charlotte, North Carolina - although the reason for it being moved was because Trump wanted no masks and no social distancing. 'Let's try to get back to normal as fast as possible, but let's do it in a safe manner,' Scott said. 'We go to do this safely so we don't continue to see this uptick in the number of cases.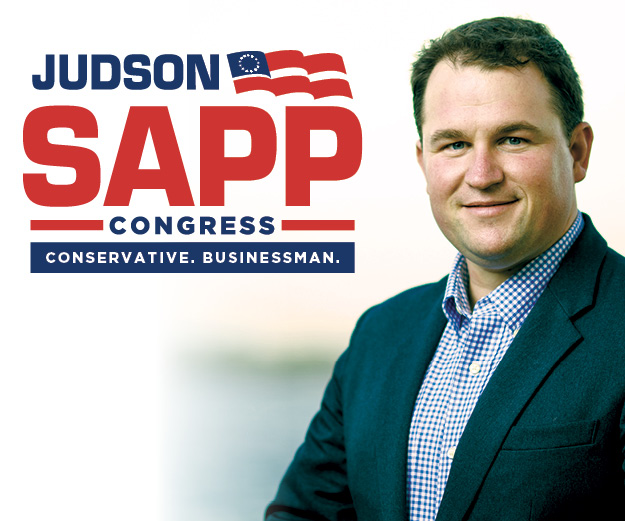 "Seattle will move to dismantle 'CHOP' zone after shootings, mayor says" by Fox News' Louis Casiano – Seattle will move to end the police-free zone known as the "Capitol Hill Organized Protest," or "CHOP," after two recent shootings, one of which was deadly, Mayor Jenny Durkan announced Monday -- signaling that a stunning chapter in the city's history could be drawing to a close. The mayor said the violence was distracting from changes sought by thousands of peaceful protesters seeking to address racial inequity and police brutality. Activists set up "CHOP" in the city's Capitol Hill neighborhood about two weeks ago, barricading off the area after police evacuated a ransacked precinct building there. "The cumulative impacts of the gatherings and protests and the nighttime atmosphere and violence has led to increasingly difficult circumstances for our businesses and residents," Durkan said at a news conference. "The impacts have increased and the safety has decreased." City leaders have faced mounting criticism -- including from President Trump -- over the protest zone amid reports of violence inside the area and how police can respond to such incidents. Police had not been able to go inside the zone. The dismantling of the CHOP followed the death of a 19-year-old man in a Saturday shooting in which another person was injured.
"Some public health officials are resigning amid threats during the Covid-19 pandemic" by CNN's Cheri Mossburg, Theresa Waldrop and Naomi Thomas – During a live public briefing on Facebook last month, "someone very casually suggested" the Los Angeles County's public health director should be shot, the director said. "I didn't immediately see the message, but my husband did, my children did, and so did my colleagues," Dr. Barbara Ferrer said Monday in a statement. It's just one of the many threats of violence public health workers are facing across the nation "on a regular basis" as the Covid-19 pandemic rages on, Ferrer said. Whether it's advising people to avoid large groups or encouraging people to wear face coverings in public, health officials -- both at the local and federal level -- have spent the last few months updating Americans on how to remain safe during the pandemic and avoid spreading the virus. There are more than 2.3 million reported Covid-19 cases throughout the United States, according to Johns Hopkins University data. There have been at least 120,393 virus-related deaths. Yet across the US, many people have taken issue with guidance from health officials -- as the act of wearing a mask to protect others during a pandemic has become a political and cultural flashpoint. The backlash toward health officials has taken its toll: At least 24 public health officials across the country have either resigned, retired or been fired from the positions during the Covid-19 pandemic, the National Association of City and County Health Officials (NACCHO) said Monday.
"Trump Moves to Temporarily Suspend New H-1B, Other Visas Amid Covid-19 Pandemic" by WSJ's Michelle Hackman – President Trump signed an order Monday temporarily barring new immigrants on a slate of employment-based visas, including the H-1B for high-skilled workers, from coming to the U.S. amid the coronavirus pandemic. The restrictions, which are set to take effect June 24 and last through the end of the year, will prevent hundreds of thousands of new immigrants who were expected to rely on the visas to work in industries ranging from tech and consulting to landscaping and seasonal jobs at resorts. Administration officials say the move will safeguard jobs for unemployed Americans as the economy sputters—and joblessness has soared—because of lockdowns designed to contain the pandemic. Tech-industry officials and other business leaders warned the decision would cramp companies' ability to recruit top talent to the U.S. and bar immigrants who fill unique skill sets or take jobs most Americans won't perform. Colleges said it would discourage top students abroad from studying in the U.S. The order is likely to be challenged in court by business groups. "This is a full-frontal attack on American innovation and our nation's ability to benefit from attracting talent from around the world," said Todd Schulte, president of Fwd.us, a pro-immigration group that advocates on behalf of American businesses. The restrictions expand on a temporary immigration ban Mr. Trump introduced in April that blocked some family members of U.S. citizens with newly issued green cards from moving to the U.S. for the time being.
"DC protesters try tearing down Andrew Jackson statue at Lafayette Park, set up 'BHAZ' near White House" by Fox News' Louis Casiano – Protesters on Monday tried toppling a statue of Andrew Jackson near the White House, while sealing off an area in an act of defiance similar to events in Seattle by declaring off-limits an area dubbed the "Black House Autonomous Zone," or "BHAZ." Police intervened as chants of "Hey, Hey, Ho, Ho, Andrew Jackson's got to go" were heard while a rope was put around the bust of the seventh president riding a horse, the Washington Post reported. Hundreds of protesters locked arms around the statue before police officers removed the crowd in a chaotic scene. U.S. Park and D.C. police used a chemical irritant to disperse the crowd and officers were hit with objects. Jackson, who has faced ire in the present day for his severe treatment of Native Americans, was the latest historical figure targeted by protesters demanding monuments and memorials to those with racist pasts be taken down. Fox News has confirmed that the U.S. Secret Service asked reporters to leave the White House grounds nearby. The specific reason wasn't clear. Nearby, videos circulating online showed people around Lafayette Park carrying wooden boards and fencing in an attempt to declare the autonomous zone. Orange and white barricades -- originally erected by police -- were moved from a church and added to others to make them longer. Protesters were seen overturning trash bins and dragging a chain-link fence across a road to erect more barricades. A Fox News crew was escorted from the area and told by protesters to stay away.
"Secret Service tells press to leave White House grounds in highly unusual move" by CNN's Paul LeBlanc – The US Secret Service on Monday evening told members of the White House press corps to immediately leave the White House grounds, a highly unusual decision that did not immediately come with an explanation. The decision came during an ongoing demonstration in Lafayette Square, across the street from the White House where protestors were trying to bring down a statue of former President Andrew Jackson that stands in the middle of the park. Those protesters were eventually pushed back out of the park by police.
Protesters spray painted "BHAZ" on the pillars of St. John's Episcopal Church, which sits across the street from Lafayette Square. The acronym stands for "Black House Autonomous Zone," an apparent reference to the Capitol Hill Autonomous Zone (CHAZ) in Seattle where protesters have taken over a six-square-block area of the city and kept out police in order to set up their own self-governing space. The Capitol Hill Autonomous Zone had been a relatively peaceful protest until this past weekend. Two men were shot in the zone early Saturday morning and one of them later died. Police said a "violent crowd" prevented them from getting to the wounded individuals. In the nation's capital, tensions between groups of protesters and law enforcement outside the White House have been a focal point for the nation in recent weeks as protests continue to play out over the killing of George Floyd, a Black man who died while in police custody in Minneapolis last month.
"Supreme Court Upholds SEC's Ability to Recover Ill-Gotten Gains From Financial Fraud, With Limits" by WSJ's  Dave Michaels and Brent Kendall – The Supreme Court upheld the Securities and Exchange Commission's ability to recover ill-gotten gains from those who commit financial fraud, but said there were limits to how far the government could go. The court, in an 8-1 opinion by Justice Sonia Sotomayor on Monday, said the SEC's attempted recoveries couldn't exceed a wrongdoer's net profits and should be done with an aim of benefiting investors who were victims of an alleged fraud. Traditional legal principles allow the SEC to seek disgorgement of unlawfully obtained gains under those circumstances, Justice Sotomayor said. Lower courts at times have allowed the SEC to seek broader recoveries, and to deposit the money in the federal Treasury. Those practices are "in considerable tension" with what the law allows, she said. Justice Clarence Thomas dissented, saying the court should have barred the SEC from seeking disgorgement remedies altogether. The SEC annually obtains orders, through court proceedings and administrative actions, that require wrongdoers to disgorge billions of dollars generated by fraud and other types of wrongdoing, but its enforcement practices have come under attack, especially after a 2017 high-court ruling placed time limits on the commission's efforts. The case involved a California couple who operated a program offering the prospect of permanent residence to immigrants who invested in certain U.S. business enterprises. They argued that federal district courts lacked express authority to order the type of fine, known as disgorgement.
"Peter Navarro walks back statement implying trade deal between Trump, China is 'over'" by Fox News' Yael Halon, Samuel Chamberlain – White House trade adviser Peter Navarro indicated on "The Story" Monday that President Trump had decided to terminate the China trade deal before claiming his comments were taken "wildly out of context" as stock market futures tumbled more than 300 points. Navarro and host Martha MacCallum were discussing claims in a forthcoming book by former National Security Adviser John Bolton that Trump delayed imposing sanctions on China over its policy of interning Uighur Muslims so as not to jeopardize a trade deal with Beijing. "Do you think that the president -- he obviously really wanted to hang on to this trade deal as much as possible and he wanted them [China] to make good on the promises because there had been progress made on that trade deal," host Martha MacCallum told Navarro. "But given everything that's happened ... is that over?" "It's over," Navarro told host Martha MacCallum. "Here's, I think, the turning point," he explained. "They came here on January 15th to sign that trade deal, and that was a full two months after they knew the virus was out and about. "It was a time when they had already sent hundreds of thousands of people to this country to spread that virus, and it was just minutes after wheels up when that plane took off that we began to hear about this pandemic."
"House Judiciary chairman planning to subpoena attorney general, source says" by CNN's Manu Raju and Jeremy Herb – House Judiciary Chairman Jerry Nadler is planning to subpoena Attorney General William Barr, a House Democratic source told CNN. The ranking Republican on the committee, Rep. Jim Jordan of Ohio, said in a letter obtained by CNN that the New York Democrat's staff indicated he could subpoena Barr for a hearing in July. The planned subpoena comes after a weekend of drama over the job status of Geoffrey Berman, the powerful prosecutor who led the Manhattan US attorney's office, which has pursued President Donald Trump and his allies. Berman said he would exit his post Saturday, ending a standoff after Trump and Barr fired him. Berman's departure came a day after he had refused Barr's request that he resign. In a curt letter to Berman on Saturday, Barr told him Trump had agreed to remove him and conceded that Berman's deputy would succeed him. Nadler told CNN's Jake Tapper on "State of the Union" Sunday that he thinks impeaching Barr over the move would be a "waste of time" and instead would look at withholding $50 million from the Department of Justice in an effort to punish the attorney general. "I don't think calls for his impeachment are premature any more than calls for the President's impeachment were premature, but they are a waste of time at this point," Nadler told Tapper of Barr, whom he criticized for removing Berman. "We've seen a pattern of ... Barr corruptly impeding all these investigations, so this is just more of the same," Nadler said.
"U.S. Imposes Restrictions on More Chinese Media Outlets" by WSJ's William Mauldin – The Trump administration is placing restrictions on four more Chinese media organizations controlled by the government, part of a broader conflict over the press in both countries that has resulted in U.S. reporters being expelled from China. The U.S. State Department on Monday said China Central Television (CCTV), China News Service (CNS), People's Daily and Global Times would be put on a list of "foreign missions" that require additional scrutiny. While not aimed at curtailing their operations, the designation under the Foreign Missions Act requires that they report all personnel to the State Department and register any property holdings, whether leased or owned. "These aren't journalists," said David Stilwell, the assistant secretary of state for East Asia and the Pacific. "These are members of the propaganda apparatus" for China. A spokesman for the Chinese embassy in Washington said the U.S. action was arbitrary and that the country's news outlets are grounded in "objectivity, impartiality, truthfulness and accuracy." "This is totally unjustified and unacceptable, and once again exposes its double standards and hypocrisy of the so-called freedom of press," the spokesman said. In February, the State Department said Xinhua News Agency, China Radio International, China Global Television Network and the distributors of China Daily and People's Daily would be considered foreign missions. Those outlets also face a personnel cap that will force them to reduce their Chinese employees in the U.S. to 100 in total, from 160.

President Donald Trump @realDonaldTrump-Cases are going up in the U.S. because we are testing far more than any other country, and ever expanding. With smaller testing we would show fewer cases!


Nancy Pelosi @SpeakerPelosi -The President and his cronies have chosen to protect Trump's personal & political interests over those of the American people by interfering in numerous criminal investigations involving the President & his associates