Florida Open for Business
Today is the day that Florida reopens, but only on a limited basis. Meanwhile, my hair is so out of control that I may have to find a weed-whacker to cut it down.
Appearing on Fox News this weekend, Gov. Ron DeSantis outlined the steps his administration has taken to facilitate the opening, and the moves he made to take advantage of the state closure.
take our poll - story continues below
Completing this poll grants you access to The Floridian updates free of charge. You may opt out at anytime. You also agree to this site's Privacy Policy and Terms of Use.
DeSantis has accelerated road construction while Floridians were home with their cars parked, saying that several road projects around the state have been completed or are closet to completion
DeSantis also pointed to (Again) a "Mobile RV lab" that will soon be rolling down Florida's highways to give COVID-19 tested Floridian's results within an hour's time.
No word yet if DeSantis will be getting behind the wheel of the RV.
But while DeSantis negotiates the spread of the Coronavirus across the state, he may be saddled with a big distraction during this election cycle.
Everyone has a few skeletons or secrets in their closet, but Broward County Sheriff Gregory Tony, who DeSantis appointed, is now dealing with a 1993 incident where he killed an 18-year-old man. MUST READ
Here is a snapshot of the most up-to-date numbers from the Florida Dept. of Health:
Visit The Floridian


"Whitmer: Michigan Protestors 'Depicted Some of the Worst Racism and Awful Parts of our History'" by The Floridian's Mona Salama – Michigan Democratic Gov. Gretchen Whitmer slammed the protestors who gathered inside the state Capitol last week protesting her stay at home order, saying they represent some of the "worst racism and awful parts" of the U.S. history. "Some of the outrageousness of what happened at our Capitol depicted some of the worst racism and awful parts of our history in this country. There were swastikas and Confederate flags and nooses and people with assault rifles," Whitmer on CNN's "State of the Union Sunday morning. "The behavior you've seen in all of the clips is not representative of who we are in Michigan." She added that the protestors represent only a small portion of the "almost 10 million" Michigander and that most of the protest was peaceful. "When you think about the fact that this is a state of almost 10 million people, the vast majority of whom are doing the right thing," Whitmer said. "The behavior you've seen in all of the clips is not representative of who we are in Michigan." Whitmer defended her stay-at-home order and suggested she won't be swayed to lift restrictions by protestors or by political pressure.
"Trump Predicts Coronavirus Vaccine 'By The End Of This Year'" by The Floridian's Mona Salama – President Trump predicted the United States will have a vaccine for the coronavirus by the end of the year. "We think we are going to have a vaccine by the end of this year," Trump said Sunday evening during a Fox News virtual town hall. "We'll have a vaccine much sooner rather than later." When asked by Fox News anchor Martha MacCallum if he was concerned about any potential risks of accelerating a vaccine and the human trials, Trump said he was "very confident" in the assessment. "No, because they're volunteers. They know what they're getting into. They're in many cases very good people. They want to help the process. Look, a vaccine has never gone like it's gone now. They want to help the process," Trump responded, noting that he has met with executive companies that are working with a vaccine development. "We're so far ahead of any vaccine ever in history. These things would take two, four, five, six years," Trump added.
"Broward Sheriff Gregory Tony killed man at age 14" by The Floridian's Javier Manjarres – Everyone has a few skeletons or secrets in their closet, but Broward County Sheriff Gregory Tony's 1993 incident where he killed an 18-year-old man, takes the cake. The news broke this past weekend that when Tony was 14-years-old shot and killed a known drug dealer in self-defense, Hector "Chino" Rodriguez after he and his brother were threatened by the deceased. Tony apparently ran home and got his father's gun and shot the victim after the victim chased him and his brother home and enter the house. The problem for Gary here is not that he shot and killed someone, it's that he never disclosed the incident when he was hired by the Coral Springs Police, and when he was appointed by Gov. Ron DeSantis to be Broward Sheriff. In response to the original Florida Bulldog story about the shooting, Sheriff Tony interviewed with the South Florida Sun-Sentinel where he spoke about "the most difficult, painful experience of life. "He [Rodriguez] pulled his gun out and made threats, saying he didn't have any issue shooting me and my brother. … We ran into the house and he chased after us. Fortunately, I was able to get my father's gun," Tony said. "Before he was able to shoot me and my brother, I was able to defend myself and shoot him." (Sun Sentinel)
"New York Times wants Democrats to investigate assault claim against Biden" by The Floridian's Javier Manjarres – A day after former vice president Joe Biden publicly denounced the sexual assault allegations made against him by a former Senate staffer, the New York Times Editorial Board has called on the Democratic National Committee (DNC) to open an investigation into the assault allegations. "As is so often the case in such situations, it is all but impossible to be certain of the truth. But the stakes are too high to let the matter fester — or leave it to be investigated by and adjudicated in the media. Mr. Biden is seeking the nation's highest office," a column by the Times' Editorial Board said (Fox News). This could be problematic for Biden because while the New York Times is referred to as "Fake News" by President Donald Trump, it's still considered the paper of record in the United States. "No, it is not true," Biden said during an interview on MSNBC. "I'm saying unequivocally it never, never happened and it didn't. It never happened." During the interview, Biden said that he would instruct the Senate to release any complaint against him filed that may be found in the National Archives, but that any files on him at the University of Delaware were not relevant.
"Laura Loomer embraces small business, makes campaign face masks" by The Floridian's Javier Manjarres – The Coronavirus has forced political campaigns across the country to rethink how they raise money and contact potential voters. Some congressional candidates like Laura Loomer have pivoted away from traditional campaign fundraising, and have reverted to selling products to make up for lost revenues. Loomer is now selling 100% American-made mandatory face masks at $19 a pop to help fund her campaign. Do the math. If Loomer can get 5,000 supporters to buy her masks, well, that's about $100k. "We worked with an America First business owner to produce 100% American-Made Laura Loomer for Congress facemasks to protect you while also promoting the campaign! EVEN THE COTTON IS MADE IN AMERICA! They're washable, reusable. and perfect for everyday use."
"Scott Calls for Airline Safety Guidelines for Americans" by The Floridian's Daniel Molina – With the threat of the COVID-19 pandemic affecting different aspects of the United States in alarming ways, one industry that has been affected is the airline industry. Today, Florida Senator Rick Scott (R), who is a member of the Senate Committee on Commerce, Science, and Transportation, which has oversight over the aviation industry, called for U.S. airlines to provide clear guidance on their plans to keep American travelers safe as the country looks to reopen its economy and set the path for achieving normalcy again. In a statement, the Florida Senator stated, "last month, I called on U.S. airlines to create a plan to protect Americans through the Coronavirus." On April 1st, the former Florida Governor directed a letter to the President and CEO of Airlines for America and the President of the National Air Carrier Association asking for information on how the airlines plan to protect their workers and what precautionary steps will be taken to keep Americans safe through the current pandemic. The Florida Senator now adds that he is "calling on all U.S. airlines to clearly lay out how they are going to continue to keep passengers safe as we return to our 'new normal.'"
"Enviro Group Sues Trump for 200th Time" by The Floridian's Daniel Molina – The COVID-19 pandemic has seen the Trump administration involved in fights with China over its mishandling and misinformation of the virus, with reporters over what he believes has been an antagonistic depiction of his administration's handling of the virus within the United States, and now President Trump is facing more contention. However, this battle dates back to the time of his inauguration. In an announcement, the Center for Biological Diversity has filed a new lawsuit against the Trump administration, which brings the total number of lawsuits that they've filed to 200. The most recent lawsuit was filed on Monday, and the Center for Biological Diversity filed it to fight smog pollution in California's Imperial County. In a message sent to the public, the group argued that they've "won 9 out of every 10 cases that have been resolved," adding that they've "fought off some of the most egregious environmental rollbacks and secured protection for imperiled wildlife and plants in the face of unprecedented hostility to endangered species." In addition, they commented that they've "also cast daylight on the most secretive government operations we've ever seen using the Freedom of Information Act, and we've halted destructive projects like the massive Rosemont copper mine in Arizona."
"Joe Biden "unequivocally" denies sexual assault allegation" by The Floridian's Javier Manjarres – Appearing on MSNBC's "Morning Joe" with Monica Brzezinski, former vice president Joe Biden "unequivocally" stated that he did not sexually assault his former senate office aide Tara Reade. "No. It is not true…it never happened," said Biden. To Brzezinski's credit, the anchor pressed Biden, and at one point, Biden appeared to take issue with her questioning. When asked about any complaint that may have been filed against him, Biden stated that he was not aware of any complaint ever being filed against him. Biden said that he would instruct the Senate to release any complaint against him filed that may be found in the National Archives, but that any files on him at the University of Delaware were not relevant. Biden added that he was "confident" a complaint didn't exist, but then said that to the best of his knowledge, there were "no complaints made" against him. "Best of my knowledge there have been no complaints made against me," said Biden. "I don't remember any type of complaint she may have made. The fact is, I don't remember."- Joe Biden. Biden repeated that he did not sexually assault Reade and added that he was not going to "question her motive" for accusing him of sexual misconduct, nor was he going to attack her.
"Rubio Praises Halt to Investing in Chinese Firms" by The Floridian's As states across the U.S. are moving forward with measures on how to reopen their economies, lawmakers like Sen. Marco Rubio (R) are questioning how the United States should respond to China. Republican lawmakers have introduced legislation calling for the United States to halt payments of debt to China, penalizing companies for censoring their films for a Chinese audience, and now Sen.Rubio is applauding reports from the White House that it will block federal pension fund from expanding any investments to China. Specifically, it's reported that President Trump has directed his administration to quickly prevent the Federal Retirement Thrift Investment Board (FRTIB) from any future decision to invest billions of dollars from the Thrift Savings Plan (TSP) to Chinese firms that are engaged in human rights abuses and other military-related activities. The TSP is the retirement assets of federal government employees, and it includes members of the U.S. Armed Forces. In a statement, the Florida Senator argued that "it's outrageous that five unelected bureaucrats appointed by the previous Administration have ignored bipartisan calls from Congress to reverse this short-sighted decision, and I applaud President Trump for directing his Administration to take swift action preventing this from going forward."
"Biden Campaign Recently Had Access to Sealed Senate Records, Possibly Removing Tara Reade's Allegation Documents" by The Floridian's Mona Salama – The campaign of presumptive Democratic nominee Joe Biden and the University of Delaware are refusing to grant public access to his 36-years career Senatorial records that possibly could shed light on former staffer Tara Reade's complaint of alleged sexual assault. But, the campaign recently had access to the archives in the past year and possibly "removed all documents that corroborate" the allegation story. Reade, who worked as a junior staffer at Biden's office in 1993, when he was a senator from Delaware came forward that she was sexually assaulted by her then-boss that year on Capitol Hill. She claimed that she did file a complaint with a personnel office on Capitol Hill about the allegations of inappropriate touching and assault to her. However, no reporters at this point have been unable to locate any such complaint document and Reade doesn't have her own copy of it. The former vice president has yet directly publicly addressed the allegation. Biden's campaign has repeatedly denied Reade's allegations, referring to a previously released statement by deputy campaign manager Kate Bedingfield when asked for a comment.
"Phase 1 of reopening Florida begins" by WFLA Staff – Most of Florida will begin reopening on Monday, Gov. Ron DeSantis announced Wednesday. The first phase of the governor's "Smart. Safe. Step-By-Step." plan is officially in effect. The safer-at-home order that the governor put in place at the beginning of April was set to expire Thursday but will now be in place until Phase One begins. Hillsborough County's Emergency Policy Group voted Thursday to let its safer-at-home order expire at 12:01 a.m. Monday to fall in line with Phase One. Palm Beach, Miami-Dade and Broward counties will be excluded from Phase One for the time being due to their elevated number of cases, the governor said. He did, however, express confidence that those counties could get to the same point as the rest of the state soon. So what does Phase One mean and what will change starting Monday? Gov. Ron DeSantis announced Friday that Florida's state park system will reopen Monday with Phase One. According to the Florida State Parks website, approximately 80 parks and trails throughout the state will open during phase one. Portions of the parks and trails will reopen for day-use.
"423 people have died of COVID-19 at Florida nursing homes, state says" by Associated Press – The Florida Department of Health released a report Friday that said 423 people have died of the novel coronavirus at long-term care facilities in the state. Officials said 152 facilities have reported deaths so far. They said 11 of the deaths were of staff members. The following five facilities reported the highest number of deaths:
• Suwannee Health and Rehabilitation Center in Live Oak: 14 deaths
• Seminole Pavilion Rehabilitation & Nursing Services in Seminole: 14 deaths
• Braden River Rehabilitation Center in Bradenton: 14 deaths
• Highlands Lake Center in Lakeland: 12 deaths
Click here to read which facilities have reported deaths. The data were released after several news outlets filed suit under the state's public records law. The report will be updated weekly.
"DeSantis: Elective procedures returning as part of phase 1 reopening Florida" by CBS 4 Miami – Gov. Ron DeSantis held a press conference in Daytona Beach Sunday afternoon, May 3, where he gave an update on plans for the state. DeSantis shared that starting Monday, elective medical procedures will be returning to hospitals as a part of phase one in reopening Florida. He also announced a large number of antibody tests have arrived in the state. "I thought this was really, really important for Florida. We have a bunch of these things coming in from all kinds of sources. But, we finally got our first 200,000 in at 3 in the morning," he said. DeSantis said antibody tests will be deployed to hospitals and drive-thru sites in the coming days. The governor also plans to open additional testing sites throughout the state. Epidemiologists are baffled by how the coronavirus pandemic has played out thus far in Florida but DeSantis isn't waiting much longer to declare his response a win. As DeSantis prepared to reopen much of his state, he took a victory lap that began at the White House last week – touting his "tailored" and "surgical" approach to stay-at-home orders as the central reason Florida has so far defied the dire predictions that it would become "way worse than Italy."
"Testing for coronavirus antibodies to increase as Florida starts reopening, Gov. Ron DeSantis says" by Sun Sentinel's Skyler Swisher – As much of Florida starts reopening on a limited basis, about 200,000 antibody tests have arrived to determine who had the new coronavirus but wasn't counted in the state's tally of cases, Gov. Ron DeSantis said Sunday. Antibody testing is different than the nasal swabs Florida has been doing at drive-thru and walk-up locations throughout the state and will help find mild or asymptomatic cases that were missed, DeSantis said Sunday in Daytona Beach. "What they are finding throughout the country … is the number of people with the antibodies far exceeds the number of people who have actually tested positive in a diagnostic test," DeSantis said. "That has implications with how you deal with the epidemic going forward." The state plans to partner with universities to conduct random antibody testing, which will give scientists a better idea of how extensively the virus has spread through the community. The University of Miami already has a study underway that suggests 6% of Miami-Dade County's population has antibodies, which equates to about 165,000 residents. When those results were released on April 24, only about 10,600 people in Miami-Dade County had tested positive for coronavirus.
"Federal Judge Orders ICE To Release Florida Detainees" by Alternet via National Memo – A federal judge has ordered federal immigration officials to free hundreds of people detained at three Florida facilities, ruling "there is record evidence demonstrating that Immigration and Customs Enforcement (ICE) has failed in its duty to protect the safety and general well-being of the petitioners," and that social distancing while in detention "is not only practically impossible, the conditions are becoming worse every day," Miami Herald reports. "In a strongly worded 12-page order filed late Thursday, U.S. District Judge Marcia G. Cooke said U.S. Immigration and Customs Enforcement has acted with 'deliberate indifference' to the condition of its detainees," Miami Herald continued, saying officials failed to provide them soap and other supplies to protect themselves. Officials are now ordered to immediately distribute masks to detainees, and to inform her of their plan to reduce population size—something they should have already done long ago. A medical expert in the lawsuit filed by the Immigration Clinic at the University of Miami, the Southern Poverty Law Center, the Rapid Defense Network in New York, the Legal Aid Service of Broward County, and law firm Prada Urizar last month said that "hundreds, and potentially thousands of people will become infected, and many will die" in facilities like Krome Processing Center, Broward Transitional Center, and Glades County Detention Center if the courts don't force ICE to act. Since the lawsuit's filing, ICE has said nearly 500 detainees have been confirmed positive for COVID-19.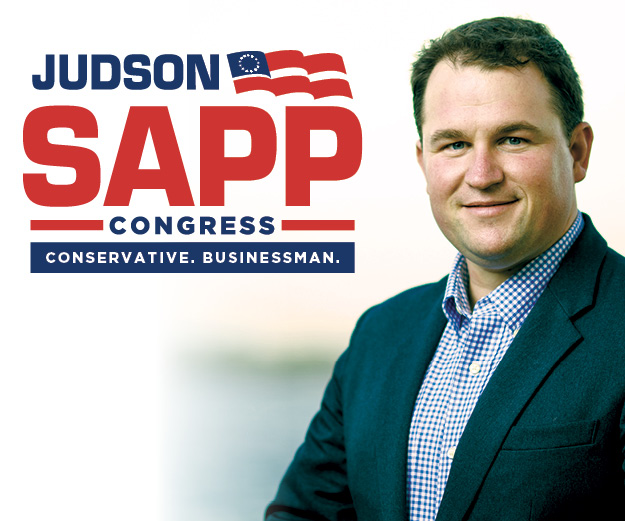 "Usama bin Laden wanted to kill Obama so 'totally unprepared' Biden would be president, declassified docs show" by Fox News' Gregg Re – Usama bin Laden wanted to assassinate then-President Barack Obama so that the "totally unprepared" Joe Biden would take over as president and plunge the United States "into a crisis," according to documents seized from bin Laden's Pakistan compound when he was killed in May 2011. The secretive documents, first reported in 2012 by The Washington Post, outlined a plan to take out Obama and top U.S. military commander David Petraeus as they traveled by plane. "The reason for concentrating on them is that Obama is the head of infidelity and killing him automatically will make [Vice President] Biden take over the presidency," bin Laden wrote to a top deputy. "Biden is totally unprepared for that post, which will lead the U.S. into a crisis. As for Petraeus, he is the man of the hour … and killing him would alter the war's path" in Afghanistan. Bin Laden specifically wanted fellow terrorist Ilyas Kashmiri to shoot down Obama. "Please ask brother Ilyas to send me the steps he has taken into that work," bin Laden wrote to the top lieutenant, Atiyah Abd al-Rahman. Kashmiri wouldn't get too far along in the plot, however; he was killed in 2011 in a U.S. drone strike shortly after bin Laden himself was shot to death by Navy SEALs.
"McConnell and Pelosi 'respectfully decline' Trump admin offer to supply Covid-19 tests ahead of senators' return to DC" by CNN's Veronica Stracqualursi – Senate Majority Leader Mitch McConnell and House Speaker Nancy Pelosi "respectfully" declined an offer from the Trump administration to deploy rapid coronavirus testing capabilities to Capitol Hill ahead of senators' anticipated return to Washington in the coming week. Instead, the two congressional leaders said they want "to keep directing resources to the front-line facilities" battling the Covid-19 outbreak and that lawmakers and congressional staff will use "current testing protocols that the Office of the Attending Physician has put in place until these speedier technologies become more widely available." "Congress is grateful for the Administration's generous offer to deploy rapid COVID-19 testing capabilities to Capitol Hill, but we respectfully decline the offer at this time," Pelosi and McConnell said in a joint statement issued Saturday. "Our country's testing capacities are continuing to scale up nationwide and Congress wants to keep directing resources to the front-line facilities where they can do the most good the most quickly." President Donald Trump responded later on Saturday by chalking up the decision to politics.
"Call It Hero Pay or Hazard Pay, Essential Workers Want More of It" by WSJ's Te-Ping Chen and Katherine Sayre – As businesses across two dozen states start to reopen after coronavirus shutdowns, some companies are reassessing the bonus pay for hourly employees who have been going into work through the pandemic. Companies boosted wages for grocery workers and other employees in recent months to recognize their efforts and ensure attendance when millions of Americans were asked to stay home. Some employees have welcomed the money, while others say it isn't enough to mitigate the risks they face on the job as the coronavirus spreads in the U.S. Total Wine & More, a chain of more than 200 stores operated by Retail Services & Systems Inc. that sells alcoholic beverages, paid workers an extra $2 an hour from mid-March to mid-April. The increase was intended to be temporary while customer traffic in stores peaked, a company spokesman said. Sheetz Inc., a restaurant and convenience store chain, is extending its $3 an hour extra into June for the cashiers and other hourly workers it employs at 600 stores across six states. "This extension is to express our continued gratitude," said Travis Sheetz, president of Sheetz. "We are so proud of the way they have pulled together to serve the community." Amazon.com Inc. and Target Corp. have said they'll continue paying higher wages for workers into May. Larger employers can typically afford more largesse, said Jerry Newman, a professor at University at Buffalo School of Management. "Sometimes money is recognition," he said. "Financially, when you're a smaller organization, it becomes more difficult to offer."
"'Oyez! Oyez! Oyez!' The Supreme Court is live on the air" by CNN's Ariane de Vogue – It took a global pandemic for the Supreme Court, an institution rooted in tradition and precedent, to change how it conducts its business. In lieu of the pomp and circumstance associated with the highest court in the land, where lawyers are still presented with quill pens, television cameras are not allowed and only those lucky enough to get inside the building can hear the proceedings live, Monday morning the justices will conduct their business over a simple fiber optic cable. To some, a teleconference is the new normal as the world grapples with social distancing, but for the justices and arguing counsel, the change will impact how the court digests its cases and how the lawyers prepare. "I never thought the day would come when high on my list of pre-argument worries was how to keep my dog from interrupting," veteran lawyer Lisa Blatt, who will argue the first case, told CNN. On top of that, the justices will also break another tradition: they will let the public listen in real time. Numerous outlets, including CNN.com, will broadcast the proceedings live. The experiment will begin Monday morning at 10:00 a.m. and play out for six argument sessions over two weeks. The court will work out the kinks in a couple of under-the-radar cases to start, but will build toward some of the biggest cases of the term — including the duel over President Donald Trump's financial and tax records.
"Trump says up to 100,000 Americans may die from coronavirus" by Reuters' Nandita Bose and Pete Schroeder – U.S. President Donald Trump said on Sunday he now believes as many as 100,000 Americans could die in the coronavirus pandemic, after the death toll passed his earlier estimates, but said he was confident a vaccine would be developed by the year's end. Trump alternated during a two-hour virtual town hall broadcast by FOX News between forecasting a rapid recovery for the U.S. economy and casting blame for the pandemic's spread on China, where the disease is believed to have originated. The COVID-19 illness, caused by the new coronavirus, has sickened more than 1.1 million in the United States and killed more than 67,000 Americans, shut wide swaths of society, including most schools and many businesses. tmsnrt.rs/2w7hX9T  "We're going to lose anywhere from 75, 80 to 100,000 people. That's a horrible thing," said Trump, who as recently on Friday had said he hoped fewer than 100,000 Americans would die and earlier in the week had talked about 60,000 to 70,000 deaths. About half the states have now moved toward at least partial lifting of shutdowns as the number of new cases of the COVID-19 illness has begun to drop or level off and as citizens agitate for relief from restrictions that have sent the economy into a tailspin. "We can't stay closed as a country (or) we're not gonna have a country left," Trump said.
"Ohio CEO opens up on splitting $1.6M stock market gain among employees during coronavirus outbreak" by Fox News' Talia Kaplan – A real-estate investment CEO in Ohio told Fox News on Sunday why he decided to split his $1.6 million stock market gain among his employees who have continued to go to work during the coronavirus pandemic. "In my view, during this crisis, we're all in this together and people need to help other people," Connor Group founder and CEO Larry Connor said on "Fox & Friends Weekend." "Two of our key core values are, do the right thing and people count, so when I was fortunate enough to make $1.6 million in a matter of days, yeah, I was really happy about it, but it didn't feel exactly right," Connor continued. He went on to say that since his employees were "the ones who have really moved into action" during the coronavirus outbreak, he decided to share the wealth. Last month, Connor surprised his 400 employees during a video conference call when he announced he planned to give them his earnings in the form of bonuses. Employees appeared shocked and one was seen on video crying. "To me, this is such a blessing," employee Brittany Newton told Fox News. "It really means the world to me," she continued, adding that she planned to help her family financially, "a weight lifted off my shoulders." Newton went on to say, "Knowing that I work for a company that lives, truly, the core values of 'do the right thing,' 'people count' and taking care of its staff and its residents and its customers and all of its employees, just truly makes a difference."
"George W. Bush calls for an end to partisanship in America's fight against coronavirus" by CNN's Chandelis Duster – Former President George W. Bush called for an end to partisanship in the nation's continued battle against the coronavirus, urging Americans to "remember that empathy and simple kindness are essential powerful tools of national recovery." "We are not partisan combatants," he said in a video message posted by the George W. Bush Presidential Center on Twitter Saturday. "We're human beings, equally vulnerable and equally wonderful in the sight of God. We rise or fall together. And we're determined to rise." The former commander in chief's message comes as the country grapples with more than 1 million confirmed cases of coronavirus and more than 66,500 deaths, according to the latest tally by Johns Hopkins University. Bush's message was originally shared during "The Call to Unite" 24-hour event. "Medical professionals are risking their own health for the health of others, and we're deeply grateful. Officials at every level are setting out the requirements of public health that protect us all. And we all need to do our part," Bush said. "We cannot allow physical separation to become emotional isolation," he continued, adding: "This requires us to be not only compassionate but creative in our outreach and people across the nation are using the tools of technology and the cause of solidarity."
"Lobbyists Press Congress for Last Chance at Coronavirus Stimulus Funds" by WSJ's Ted Mann and Brody Mullins – Lobbyists for business groups, labor unions and nonprofit associations are shifting into high gear as Congress considers what could be a final round of aid to combat the economic fallout of the coronavirus pandemic. Some are working on behalf of individual companies, including Hudson's Bay Co.-owned Saks Fifth Avenue, which wants changes in rules so it can qualify for financial aid. Others are advocating for not-for-profit organizations, including local chapters of the PGA of America, which want access to government loans but can't get them because of their tax structure. More broadly, a coalition of U.S. businesses wants sweeping liability protections from lawsuits that may result if companies and stores reopen and patrons or employees get sick—setting up a conflict with labor, which thinks that would lead companies to open more quickly, putting workers at risk. Democrats, meanwhile, are looking to dramatically expand stimulus aid, setting up a new fight along old fault lines. Republican Senate Majority Leader Mitch McConnell says any new aid should be tied to liability protections for businesses. Democratic House Speaker Nancy Pelosi and Senate Minority Leader Chuck Schumer told union officials on a call this week that a blanket liability provision that aimed to help business without protecting workers would be unacceptable. Mr. Schumer later repeated this position in an interview on PBS.
"Joe Biden wins Kansas Democratic primary" by CNN's Adam Levy – Former Vice President Joe Biden has won the Kansas Democratic primary, according to a release from the state party. Biden won 76.9% in the vote-by-mail contest run by the state party, which implemented ranked-choice voting this year. Vermont Sen. Bernie Sanders, who dropped out of the race last month, won 23.1%, making him the only other candidate eligible for delegates to the national convention. Despite the competition for the Democratic nomination effectively ending with Sanders' suspension, the party still received more than 145,000 ballots. "The KDP offers its congratulations to former Vice President Joseph Biden and Senator Bernie Sanders for receiving delegates from the Sunflower State. Kansas Democrats made history in this election with record participation levels along with demonstrating how a vote-by-mail election can protect voters and our Democracy, even in the most uncertain of times," Kansas Democratic Party Chairwoman Vicki Hiatt said in a statement. "We are confident the enthusiasm and engagement seen during the 2020 Primary will only continue to grow and translate into Democratic victories up and down the ballot in November," Hiatt continued. The campaigns announced a joint agreement last week under which Sanders would keep all the delegates he earns, despite a Democratic National Committee rule that he was no longer eligible for hundreds of them because he dropped out of the race.
"Trump supporters sail hundreds of boats near Mar-a-Lago in Florida" By Fox News' Peter Aitken – Hundreds of boats in Florida gathered near Mar-a-Lago in a parade to show support for President Donald Trump on Sunday. Florida marinas opened to the public on April 29 after closing all public recreational areas on March 22. To show appreciation, hundreds of Florida residents organized a "parade" to show their support for the president. Trump has been supportive of states reopening after weeks of shutdowns to stop or slow the progression of the coronavirus pandemic. An invite on allevents.in asked for boats to gather at 11:30 a.m. in the Jupiter Inlet. The parade then moved south to Mar-a-Lago, with boats flying Trump and USA flags. "Don't miss this event its going to be "HUGE" Lets honor President Trump for all he is doing to 'Keep America Great!'" the post read. A Facebook event page for the parade, created by Carlos Gavidia, showed that 2.3k people were "interested," while 906 people marked themselves "going." Chopper footage captured the procession, showing hundreds of boats turned out for the event. The parade achieved its goal, as President Trump tweeted out a thanks and recognition for the parade. "Thank you very much to our beautiful "boaters." I will never let you down!" he said. Gavidia was overjoyed at the recognition.
"Cruz says coronavirus pandemic shows China is greatest geopolitical threat to US" by Fox News' Andrew O'Reilly – Sen. Ted Cruz, R-Texas, argued Sunday that the United States needs to reassess its relationship with China in the wake of the coronavirus pandemic. Cruz, who was interviewed on "Sunday Morning Futures," called China the greatest geopolitical threat to the United States. "The most important long-term, national-security-informed policy consequence of this coronavirus pandemic is going to be a fundamental reassessment of the United States' relationship with China," Cruz said. "China is the most significant geopolitical threat to the United States for the next century." Cruz added: "If you look at the pandemic itself, the communist government in China bears enormous responsibility, enormous direct culpability for this pandemic. We know they covered it up. We know that when heroic whistleblower doctors tried to draw attention to it last December, the Chinese government shut them up and punished them." The Republican lawmaker's comments came the same day that Secretary of State Mike Pompeo told ABC News' "This Week" there was "enormous evidence" that the novel coronavirus originated in a lab in the central Chinese city of Wuhan. The Office of the Director of National Intelligence confirmed for the first time last Thursday that the U.S. intelligence community has been investigating whether the coronavirus outbreak, which has wreaked havoc across the globe, started as the result of an accident at the Wuhan laboratory.

President Donald Trump @realDonaldTrump –"Concast" should open up a long overdue Florida Cold Case against Psycho Joe Scarborough. I know him and Crazy Mika well, used them beautifully in the last Election, dumped them nicely, and will state on the record that he is "nuts". Besides, bad ratings! #OPENJOECOLDCASE

Debbie Wasserman Schultz @DWStweets –Amid this health and economic crisis, it's a comfort to know that honest, steady, science-based leadership will soon return to the White House.
And with it, @JoeBiden
will also bring empathy, support for equality and a woman VP. #GoJoe

US Rep Kathy Castor @USRepKCastor–Like Florida's unemployment process, the Trump admin's handling of #PPP has been flawed. Congress intended this $ to be an immediate lifeline + foundation for recovery once testing allows for it. There have been some successes.. we are grateful for those.
Rep. Brian Mast @RepBrianMast –China's intentional deception has cost thousands of lives and millions of jobs. I introduced a resolution this week to hold China accountable for their cover-up and force them to pay back the taxpayer dollars that have been spent as a result.
Debbie Mayfield @debbie_mayfield-Great to see this important project to improve water quality in the #Everglades and our Estuaries advancing!
Thank you @GovRonDeSantis for continuing to make protecting and restoring #Florida's environment a top priority.
BrooksRehabilitation @BrooksRehab – Mayor Lenny Curry and the CEOs of local health systems and healthcare providers announced today that elective surgeries will resume starting Monday.
Rep. Anna V. Eskamani  @AnnaForFlorida -CYMI: @FLDEO has a new webpage all focused on the CARES Act and you can find it here:
Lauren Book @Book4Senate -It's a good day! Today #Broward Parks & Recreation will be opening certain parks & nature trails for socially distanced use by the community! For a list of open parks, (remember face masks in case you encounter friends and neighbors!)