Big Ron Rolls Media
A day after Florida Gov. Ron DeSantis (R) took a pound of flesh from the doom and gloom Florida media and force-fed Cookie Monster his sourdough variety, DeSantis released the results of 50,000 new COVID-19 tests, of which 1,300 rendered a positive result. State-wide positivity percentage is 2.5% and, in the Phase I counties, positivity is only at 1.66%. These numbers likely bring great grief to the media outlets who hoped that Florida would become the next New York.
Possible Infection
take our poll - story continues below
Completing this poll grants you access to The Floridian updates free of charge. You may opt out at anytime. You also agree to this site's Privacy Policy and Terms of Use.
Rep. Debbie Mucarsel-Powell (D) may have been exposed to the Coronavirus and is now self-quarantining. READ MORE.
Bailing Out New York
Sen. Rick Scott's (R) war on worlds with New York Governor Andrew Cuomo (D) continued. Scott reaffirms that blue states, like New York, shouldn't get a bailout, as he gets the last word against Cuomo. READ MORE.
Florida Trial…
Rep. Kathy Castor (D) is accused of being a communist sympathizer. Que!? What!?
After praising the new Cuban president, wouldn't anyone think she's a sympathizer? READ MORE.
Here is a snapshot of the most up-to-date numbers from the Florida Dept. of Health:
Once again, Florida's resident bully and cookie monster, Peter Schorsch, has decided to take a shot at Governor Ron. Desantis and the Trump administration. Mr. Monster can't help himself, as we all know. Word of advice to Mr. Monster, do us all a favor as you walk around the Tampa Bay area, wear the mask permanently. You would be doing everyone a favor. Trust us, we all know those optics.
Vice President Mike Pence was in town. Cookie Monster suggested to him that he tell Desantis not to "fudge the numbers" regarding COVID-19 infection rates and the death toll. Apparently, Schorsch believes that Desantis is misleading Floridians by posting phony numbers. He has taken the word of the now fired employee that ran the state's COVID-19 dashboard. Let me just say, this same employee was fired for insubordination, and, according to Desantis, she is facing criminal charges including one of stalking and another of a sexual nature. READ MORE.
COVID-19 Cases Update
Governor Desantis has announced that yesterday 75,000 came in of which only 500 were new positive cases of infection. We are wondering if Cookie Monster will call these numbers out as phony.
Hurricane Season Upon Us
Officials say that we may have a very active hurricane season, so Floridians are urged to stock up on supplies, including toilet paper – if they can find it. The state must be ready for hurricane season as it deals with the virus, so Rep. Debbie Mucarsel-Powell (D) is pressing FEMA to lay out their hurricane plan for the State of Florida. READ MORE.
Biden Blues
The Republican-led U.S. Senate has approved the first subpoena in Hunter and Joe Biden's dealings with the Ukrainian company, Burisma. This can't be good. READ MORE.
Here is a snapshot of the most up-to-date numbers from the Florida Dept. of Health:
Visit The Floridian


"Team Trump Questions Demings over Biden's Sexual Assault Allegations" by The Floridian's Daniel Molina – Florida Rep. Val Demings (D) slammed the Trump administration's response to the COVID-19 pandemic before Vice President Mike Pence (R) arrival to the sunshine state. In a video conference hosted by the Florida Democratic Party, Rep. Demings criticized the Trump administration, arguing that "the president and vice president want you to take your eyes off the real condition on the ground." However, the Florida lawmaker has also been making headlines because she is shortlisted to become Vice President Joe Biden's (D) running mate. When questioned about the potential candidacy, she has avoided any confirmation or comment on the matter. In response to her candidacy, the Trump Victory team released a statement, asking Demings to respond to the sexual assault allegations that Vice President Biden has received but not responded to. Emma Vaughn, the Trump Victory Spokesperson, argued that "Val Demings continues to ignore the credible allegations of sexual assault made against Joe Biden by Tara Reade." Vaughn questioned that "Demings 'would be honored' to be Joe Biden's running mate? This only further proves that Demings will only believe women when it is politically advantageous for her." The team also resurfaced tweets from the Florida lawmaker during Dr. Ford's accusation of Judge Kavanaugh.
"Fort Lauderdale Votes on Hazardous Incinerator Site Issue" by The Floridian's Daniel Molina – Before the COVID-19 pandemic, the United States was actively involved in a political discussion regarding climate change and the best move forward to tackle issues with the environment. The conversation culminated in the Green New Deal, deemed controversial and shut down by Republicans and moderate Democrats that felt it attempted to push the country farther left than it should be. Now, Fort Lauderdale finds itself in the middle of a battle regarding the environment, and voters are slamming an incinerator site that has released toxins into the air that has caused damage to a predominantly black neighborhood. In 2007, more than 100 residents filed a lawsuit against the city of Fort Lauderdale, arguing that chemical contamination from the nearby waste incinerator had poisoned the ground and caused many to become sick while also lowering property values. 12 years later and after Fort Lauderdale officials have noted that they've held many meetings regarding the issue, Fort Lauderdale says that it's finally ready to make reparations for the incinerator that has caused both health and financial risks to the community.
"Mucarsel-Powell 'Possibly Exposed' To Coronavirus After Visiting 'Unsafe' Nursing Home" by The Floridian's Mona Salama – Rep. Debbie Mucarsel-Powell (D-FL) announced on Thursday that she may have been "possibly exposed" to the coronavirus after visiting a Florida nursing home this week and will self-quarantine until she receives test results out of an abundance of caution. "I was possibly exposed to COVID-19, which validates my constituents' serious concerns with this facility," Mucarsel-Powell said in a statement. "I will be working from home, and my family and I are not exhibiting symptoms. Out of an abundance of caution and following the advice of health care professionals, I will be getting tested for coronavirus, and will remain in self-quarantine until I have the test results back and my doctor says it is safe for me to leave my home." On Tuesday Mucarsel-Powell visited the Crystal Health and Rehab Center in the Upper Keys after receiving numerous constituent complaints of the "troubled nursing home." According to the Floridian lawmaker, she met with families whose loved ones reside at the nursing home are were enraged over the lack of communication regarding cases and awaiting residents testing results from the facility administration. Mucarsel-Powell said she called the center after meeting with the family members and was unable to reach anyone. The congresswoman immediately drove to the Crystal Health and Rehab Center and spoke to the facility director, Ruth Robinson.
"Quinn Asserts Kathy Castor Is A Communist Sympathizer" by The Floridian's Daniel Molina – Florida Rep. Kathy Castor (D) is facing heavy criticism for a 2018 meeting she had with Cuban President Miguel Diaz-Canel while he was visiting the United Nations General Assembly. Rep. Castor stated that her meeting with Diaz-Canal was " a new opportunity for improved relations with our neighbor just 90 miles off the Florida coast – one we cannot afford to let slip by," citing that "for the first time in nearly six decades, the world is seeing Cuba without a Castro at the helm." Christine Quinn, a republican vying for her congressional seat, says is a problem. South Floridians have been wary about renewing relations between the United States and Cuba because of the existing communist government in Cuba, which many detractors say doesn't change because of any one individual. Lawmakers and voters alike argue that the ideology on the island is still the same. During the meeting, Castor added that she "shared the desire of Tampa families and businesses for greater opportunities in education, trade, health care, agriculture and more." Castor slammed President Trump for a "return to Cold War policies toward the island," adding that "it is more difficult to build trust and successfully push for improvements in family travel and human rights."
"Scott Reaffirms Disapproval of Bailing out Blue States" by The Floridian's Daniel Molina – Florida Senator Rick Scott (R) has been on the offensive when it comes to the Chinese Communist government, voicing his support for the United States to sanction China, saying that China refuses "to allow investigators to study how this outbreak started." Moreover, with some states asking for the federal government to provide a bailout, both Florida Senators Marco Rubio (R) and Scott have voiced their disapproval of such a measure. Earlier this month, the Senator directed a letter to the editor of the New York Times, responding to an editorial that asked for federal funding to bail out states. In his response, Senator Scott argued that "the issue at hand is not about what the citizens of our states pay in and receive in federal taxes and benefits," "it's about how states have managed their budgets and which ones are better prepared to withstand the coming fiscal year." This week, in an interview with Fox and Friends, the Florida lawmaker doubled down on his disagreement with the financial measure, explaining that "Cuomo just wasted money year after year," adding that "we have to live within our means."
"Florida grand jury charges man with threatening to spread virus" by Associated Press – A Florida man accused of coughing on and spitting at police officers while claiming to be infected with the coronavirus was indicted on a federal terrorism charge. A federal grand jury in Tampa returned an indictment Wednesday charging James Jamal Curry, 31, with perpetrating a biological weapon hoax, according to court records. He had previously been charged by criminal complaint last month. He faces up to 5 years in federal prison if convicted. Curry's attorney, Samuel Landes, said in an email that prosecutors are stretching a law meant for terrorists to cover a run-of-the-mill police encounter. "The United States Attorney's position in this case would make each of the millions of COVID-19 patients 'in possession' of a biological weapon," Landes said. St. Petersburg police officers responded to a domestic violence call involving Curry on March 27, according to court documents. During his arrest, Curry declared that he was infected with COVID-19 and coughed on an officer's arm, police said. Curry bonded out of jail the following day, and police were later called to the same residence where Curry had been arrested a day earlier. During his second arrest, Curry spit on an officer multiple times, hitting the inside of her mouth with blood-filled saliva, prosecutors said. Curry again claimed to have the coronavirus, laughed and announced that he was spreading the virus around.
"GOP enters legal fray over Florida vote-by-mail" by Politico's Gary Fineout – Republicans are seeking to join a high-stakes voting rights battle in Florida, claiming that Democrat-aligned groups are using the coronavirus outbreak as an excuse to strike down voting laws. The Republican National Committee, the Republican Party of Florida and the National Republican Congressional Committee on Thursday asked a federal judge for permission to intervene in a lawsuit brought against Gov. Ron DeSantis, a Republican, and state and local election officials. "Democrats never let a crisis go to waste, and they are using a pandemic to completely destroy the integrity of our elections," RNC Chairwoman Ronna McDaniel said in a written statement. The case, she said, "exposes Florida to potential fraud." A group of Florida voters, Democratic super PAC Priorities USA and other Democratic-leaning organizations filed the lawsuit in U.S. district court in Tallahassee in early May. The case seeks to throw out state ballot-return deadlines and laws limiting who is allowed to collect vote-by-mail ballots and return them to local election offices. Republican Party of Florida Chairman Joe Gruters called the lawsuit "an attempt to steal as many votes as possible in President Trump's home state." Priorities USA Chairman Guy Cecil fired back.
"A Trump election conspiracy collapses" by Politico's Marc Caputo – A Trump election conspiracy theory has fallen apart after Florida's law enforcement agency said it had found no widespread voter fraud in the 2018 races for Senate and governor. President Donald Trump had complained repeatedly about election "fraud" and theft in heavily populated, Democrat-rich Broward and Palm Beach counties, which had slowly but erratically updated their vote totals after polls closed on Election Day. With each updated tally, Republican candidates Rick Scott, who was running for U.S. Senate, and Ron DeSantis, in a bid for the governor's mansion, saw their margins of victory narrow. Both races ultimately went to recounts. It's common for election margins to change as more ballots are counted, but Scott, who was governor at the time, claimed without evidence that the counts reeked of Democratic fraud, a conspiracy theory Trump amplified on Twitter. Scott called for an investigation. Trump backed him up. "Law Enforcement is looking into another big corruption scandal having to do with Election Fraud in #Broward and Palm Beach. Florida voted for Rick Scott!" wrote Trump on Nov. 8, 2018. In a tweet the next day, the president falsely accused Democrats of sending "their best Election stealing lawyer, Marc Elias, to Broward County they miraculously started finding Democrat votes. Don't worry, Florida – I am sending much better lawyers to expose the FRAUD!"
"Florida's unemployment website suffers data breach DEO confirms" by Wink News' Justin Kase – Florida's embattled unemployment claims system is suffering another blow Thursday. The Florida Department of Economic Opportunity confirmed the Reemployment Assistance claims website had a data breach impacting an undisclosed number of users. The Florida Department of Economic Opportunity said in a statement: "We have notified individuals that were part of a data security incident associated with Reemployment Assistance claims. This issue was addressed within 1 hour after we became aware of the incident. While the incident was handled within 1 hour, in an abundance of caution, we are making available identity protection services at no charge to affected individuals, and we have also advised them to report any unauthorized activity on their financial accounts. At this time, we have not received any reports of malicious activity." The exact time when the data breach occurred is still unknown. It's something adding stress for local people already struggling to make ends meet. And, what we do know is, in that time, information from unemployment applicants, things such as like names and social security numbers, were at risk. "I'm definitely going to keep an eye on my bank account because that's the last thing I need, you know, is money getting stolen from me when I don't have any money," Victor Rivera said. Rivera in Lehigh Acres hasn't worked since March. Although he's received some unemployment funding, he's still waiting on the additional $600 payments to help with his mortgage and car payments.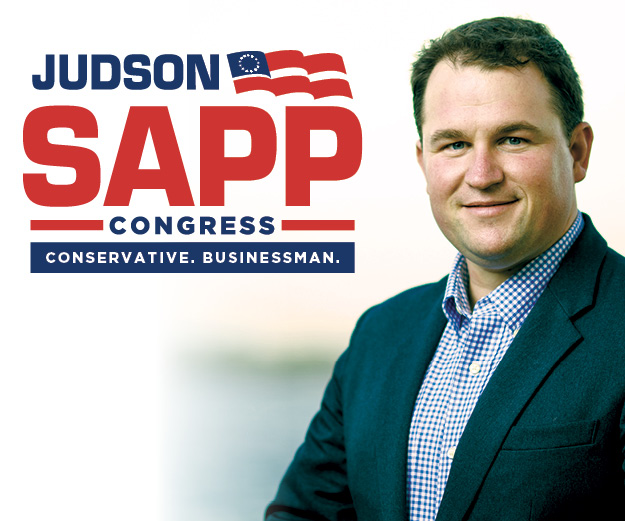 "Trump blasts Michigan AG for 'viciously threatening' Ford for letting him tour plant without mask" by Fox News' Brie Stimpson – President Trump blasted the attorney general of Michigan late Thursday after she said she was going to have a "very serious conversation" with Ford Motor Co. for allowing the president to go without a mask during part of a tour of the company's Rawsonville Components Plant in Ypsilanti. "The Wacky Do Nothing Attorney General of Michigan, Dana Nessel, is viciously threatening Ford Motor Company for the fact that I inspected a Ventilator plant without a mask," Trump tweeted after his tour. "Not their fault, & I did put on a mask. No wonder many auto companies left Michigan, until I came along!" Trump did wear a mask for part of the tour of the plant that has been repurposed to make medical supplies, but refused to put it on in front of reporters — although at least one photographer snapped a photo that was posted on social media. It showed the president wearing a mask that included the presidential seal. "I had one on before," Trump told reporters during the visit. "I wore one on in this back area. I didn't want to give the press the pleasure of seeing it. In the back area I did have a mask on. I had goggles and a mask right back there." He added it wasn't necessary to wear a mask around reporters and Ford representatives in the front of the plant because "Everybody's been tested."
"Man who recorded the fatal shooting of Ahmaud Arbery has been arrested, GBI says" by CNN's Angela Barajas, Steve Almasy and Erica Henry – William "Roddie" Bryan Jr., the man who recorded the fatal shooting of Ahmaud Arbery in a neighborhood outside Brunswick, Georgia, has been arrested on suspicion of murder, the Georgia Bureau of Investigation said Thursday. Bryan witnessed the deadly encounter between Travis McMichael and Arbery on February 23 from a vehicle behind a pickup that stopped in the road. Gregory McMichael, who was in the bed of the pickup during the shooting, told police that Bryan had tried to help them stop Arbery earlier, according to an incident report. Kevin Gough, an attorney for Bryan who could not be reached Thursday, has said his client committed no crime, was no vigilante and would be the state's "star witness." He told CNN last week that Bryan was working in his yard when he saw a person he did not know being chased by a vehicle he recognized from the neighborhood. Bryan spoke to CNN's Chris Cuomo on May 11 and said he prays for the Arbery family every night. He said of the video, "I hope that it, in the end, brings justice to the family and peace to the family." The attorneys representing members of the Arbery family said they were relieved. "We called for his arrest from the very beginning of this process," the family's attorneys S. Lee Merritt, Benjamin Crump, and L. Chris Stewart, said.
"The Covid Surcharge: Companies Confront the Unforgiving Economics of Coronavirus" by WSJ's Matt Grossman – Companies from major retailers and package carriers to local restaurants and hair salons are awakening to a new economic reality in the age of the new coronavirus: Being open for business is almost as hard as being closed. Facing higher costs to keep workers and customers safe and an indefinite period of suppressed demand, businesses are navigating an ever-narrower path to profitability. To make the math work, some businesses are cutting services and jobs. Others are raising prices, including imposing coronavirus-related fees aimed at getting customers to share some of the expenses. For large companies, the price—and perils—of operating in a pandemic are already coming into focus. Walmart Inc., Target Corp. and Home Depot Inc. this week said they absorbed more than $2 billion combined in added expenses for wages, bonuses and other benefits for workers during the early months of the pandemic. McDonald's Corp. laid out conditions for franchisees to reopen their dining rooms that include cleaning bathrooms every half-hour and digital kiosks after every order. Ford Motor Co. this week opened its American assembly plants for the first time in two months, and promptly had to idle factories in Michigan and Illinois after employees tested positive for Covid-19. The stakes can be higher for small businesses, which tend to operate on thinner profit margins and smaller cash reserves. As they begin to reopen after weeks of being shut down, they are confronting a cost-revenue ratio that is increasingly out of whack.
"McConnell says Senate 'not quite ready' to craft new stimulus: 'It won't be a $3 trillion left-wing wish list'" by Fox News' Victor Garcia – Senate Majority Leader Mitch McConnell, R-Ky., told "The Story with Martha MacCallum" Thursday that the Senate is "not quite ready to intelligently" lay out the next coronavirus stimulus package, but added "it's not too far off." "The [CARES] Act, which passed a month or so ago on a bipartisan basis, only about half of that money has gone out yet," McConnell said. "I think there's a high likelihood we will do another rescue package, but we need to be able to measure the impact of what we've already done, what we did right, what we did wrong [and] correct that. "Let me tell you what it won't be," McConnell added. "It won't be a $3 trillion left-wing wish list as it passed the House." The majority leader went on to say that lawmakers "need to work smart here, help the people who are desperately in need, try to save as many jobs as possible and begin to open up the states, which are decisions by the governors that are going on all over America now and get this economy growing again." With that in mind, McConnell said any new stimulus package would not include enhanced unemployment benefits. "The problem was by paying people more not to work than to work, it's making it difficult to get people back to work. You can understand that," McConnell told MacCallum. "We do need to continue unemployment insurance, [it's] extremely important at a time like this.
"Senate confirms Ratcliffe to lead intelligence community under fire" by CNN's Jeremy Herb – Rep. John Ratcliffe was confirmed Thursday as President Donald Trump's top intelligence official on a party-line Senate vote, putting the Texas Republican into the center of a political firestorm over the FBI's prosecution of Michael Flynn and its Russia investigation. The Senate voted 49-44 to confirm Ratcliffe as Trump's second permanent director of national intelligence, with all Democrats opposed. The vote along straight party lines was a first for a position created after the September 2001 terrorist attacks — before Thursday, there were never more than a dozen senators who voted against a nominee for director of national intelligence. Trump initially picked Ratcliffe last year to be his spy chief following Ratcliffe's aggressive questioning of former special counsel Robert Mueller, and Trump's decision to re-nominate Ratcliffe this year came after he was a key defender of the President during the House's impeachment proceedings. Now Ratcliffe will transition from being one of the President's key defenders to leading an intelligence community that has been under constant fire from Trump, who has pushed unsubstantiated claims about a "deep state" of career officials trying to undermine his presidency. In his new post, Ratcliffe will play an essential role in deciding what documents are released publicly in the middle of an election amid expanding congressional investigations that are targeting Obama administration officials and Trump's 2020 opponent, former Vice President Joe Biden.
"U.S. Moving to Leave 'Open Skies' Treaty Designed to Reduce Conflict With Russia" by WSJ's Michael R. Gordon and James Marson – The Trump administration is moving to withdraw from the Open Skies treaty, a nearly three-decade-old accord intended to reduce the risk of war between Russia and the West. Senior U.S. officials are expected to notify allied nations Thursday that it is giving six-months notice that it is leaving the 1992 treaty, which allows both sides to carry out reconnaissance flights over each other's territories to build confidence that an attack isn't being planned. "Russia didn't adhere to the treaty. So until they adhere, we will pull out," President Trump told reporters Thursday afternoon. "But there's a very good chance we'll make a new agreement or do something to put that agreement back together." Mr. Trump didn't provide further details about a possible new deal with Russia but said that Washington and Moscow had a strong relationship. The move comes a year after Mr. Trump left a Soviet-era nuclear-missile treaty that he said Russia was violating–and amid wide-ranging disagreements between the U.S. and its allies in Europe. Trump administration officials and some conservative lawmakers have long argued that the Russians have used the Open Skies accord to gather intelligence on U.S. sites while restricting access for Western overflights of Russian territory.
"Fox News Poll: Biden more trusted on coronavirus, Trump on economy" by Fox News' Dana Blanton – Most voters are concerned about the pandemic and the economy, so when they favor Joe Biden on coronavirus and Donald Trump has a narrow edge on pocketbook issues — it makes for a tight race for the White House. The latest Fox News Poll finds voters trust Biden to do a better job than Trump on health care by 17 points, coronavirus by 9, and relations with China by 6. Trump is trusted more on the economy by a slim 3-point margin. "That might be the election in a nutshell," says Democrat Chris Anderson, who conducts the poll with Republican Daron Shaw. "Trump has a slight advantage in a narrow debate about economic recovery, but a debate about coronavirus or public health more broadly benefits Biden." Eighty-eight percent are concerned about coronavirus spreading and 78 percent feel the economy is in bad shape. There has been a seismic shift in views on the economy since the pandemic. In January, voters rated economic conditions positively by an 11-point margin: 55 percent excellent/good vs. 44 percent only fair/poor. Today, views are negative by 58 points: 20 percent excellent/good vs. 78 percent only fair/poor. Positive ratings dropped 49 points among Republicans (from 85 to 36 percent) since January and 22 points among Democrats (from 31 to 9 percent).
"New Jersey Republicans sue governor over business closures" by CNN's Paul LeBlanc – The New Jersey Republican State Committee on Thursday filed a lawsuit against Democratic Gov. Phil Murphy, alleging his executive orders closing some businesses and not others were unconstitutional, according to court documents. The lawsuit argues that Murphy "exceeded his authority by enacting a series of unconstitutional executive orders that have shuttered large swaths of the state's economy," and have "unlawfully discriminate[d] between similarly situated businesses by arbitrarily designating some of them as 'essential' and others as 'non-essential.' "The litigation comes as New Jersey navigates a phased reopening of its economy and underscores the friction felt in states across the country while governors wrestle with different timelines for relaxing social distancing measures put in place for the coronavirus pandemic. Like those of many Democratic state leaders, Murphy's shutdown orders have fielded substantial criticism from Republicans eager to jump-start the economy. New Jersey Attorney General Gurbir Grewal and State Police Superintendent Patrick Callahan are named as co-defendants for their roles in the state's enforcement of Murphy's executive orders. CNN has reached out to the New Jersey State Police for comment. Alyana Alfaro, Murphy's press secretary, and Sharon Lauchaire, a spokesperson for the New Jersey Attorney General's Office, told CNN they cannot comment on pending litigation. The Republican state committee's lawsuit is joined by owners of a barbershop, a golf course, an equestrian training facility and a brewery.
"Senate Adjourns Without Approving Deal to Extend PPP Spending Window" by WSJ's Yuka Hayashi and Natalie Andrews – The Senate was unable to finalize a deal to extend the amount of time companies have to spend loans obtained through the Paycheck Protection Program, putting off the likely passage of revised small-business aid rules to next month. Amid broad bipartisan support, senators worked on Thursday to coalesce around a plan to double the time period to 16 weeks, but failed to garner unanimous consent on the agreement before leaving for a Memorial Day recess. The PPP is intended to help small businesses keep workers employed and pay other expenses during the coronavirus pandemic. Under the current rule, the earliest recipients of PPP funds must finish using them by May 29. Senators also sought to extend the deadline for program applications to Dec. 31 from June 30, and allow businesses to use funds to pay for investments needed to reopen safely and buy personal protective equipment for employees. "I don't think we're going to have a problem getting something done one way or the other on it," said Sen. Marco Rubio (R., Fla.), the chairman of the small-business committee. Some senators had hoped to pass new PPP legislation before the break, even as GOP leaders have urged a go-slow approach on a broader aid package. On Wednesday, Sen. Cory Gardner (R., Colo.) said it was "unfathomable" for the Senate to leave for recess without passing coronavirus-related legislation, adding that he would block the Senate from adjourning. Mr. Gardner, who faces a tough re-election fight, said Thursday that the Senate was "very close to a number of things that are needed" and didn't object to the Senate adjourning.

President Donald Trump @realDonaldTrump–The Wacky Do Nothing Attorney General of Michigan, Dana Nessel, is viciously threatening Ford Motor Company for the fact that I inspected a Ventilator plant without a mask. Not their fault, & I did put on a mask. No wonder many auto companies left Michigan, until I came along!

Chuck Schumer @SenSchumer- The Senate needs to focus on helping Americans, but Republicans are off on a wild goose chase, spouting conspiracies invented by President Trump.
The Senate Republican "conspiracy caucus" is back with a vengeance.

Everyone is too busy looking for an open barbershop today…Kidding