NO MAS MADURO!
The Trump administration has tied a tight noose around Venezuelan strongman and resident drug dealer Nicholas Maduro, but will all the effort really work to oust him? READ MORE
More COVID-19 Stimulus Money Needed…
House Democrats are discussing another stimulus package to bail out Americans as the Coronavirus pandemic continues to cripple the U.S. economy.
What could (probably won't) be missing from the next list of funding programs in the spending bill are all of those "wish list' and non-Coronavirus-related pork-barrel projects Speaker Nancy Pelosi introduced in the first CARES Act.
Rep. Lois Frankel is saying that she and fellow House Democrats would only be looking to introduce issues that would receive "bipartisan support quickly." READ MORE
Speaking of frivolous taxpayer dollar spending, President Donald Trump announced that he has stopped funding the World Health Organization due to their ineptitude and covering up for the Chinese. READ MORE
Trump's Plan to reopen the U.S. Economy—READ MORE
Florida's Trail
Polling Florida's 19th congressional district's GOP primary race. READ MORE
The numbers are flattening?
Here is a snapshot of the most up-to-date numbers from the Florida Dept. of Health:
Visit The Floridian


"Republican Senators Demand COVID-19 Origin Investigation" by The Floridian's Daniel Molina – Florida Senator Marco Rubio (R) and fellow Republican Senators Marsha Blackburn, Thom Tillis, John Cornyn, Roger Wicker, Ted Cruz, Dan Sullivan, and Mike Lee directed a letter to President Trump, asking him to "work with our allies and partners such as Japan, South Korea, and European nations to pursue an open and transparent investigation into the origins of COVID-19, as well as the WHO's decision-making related to the crisis." The letter comes at a time when the President informed that he would be launching an investigation into the origin of COVID-19, stemming from a theory that the virus originated from a lab in Wuhan. In the letter, the Republican Senators express that "from the beginning of the outbreak of COVID-19… the Chinese Communist Party (CCP) have gone to great lengths to cover up, deflect, and even directly blame the United States for the outbreak." They assert that "there will need to be a thorough international investigation into the origins of the virus and the People's Republic of China (PRC) abuse of international organization, including the World Health Organization (WHO)."
"Trump Unveils 'Opening Up America Again' Guidelines For Governors To Reopen States in Phases" by The Floridian's Mona Salama – President Trump unveiled on Thursday new federal guidelines for reopening the U.S. economy amid the coronavirus pandemic in a three-phase process that puts the responsibility on governors to make the final decision. The 18-page guidelines titled "Opening Up America Again" was distributed to governors during a conference call Thursday afternoon that provided them with a recommended phased list of criteria to lift social distancing restrictions. "You're going to call your own shots," Trump told the 50 governors during the call, adding that the guidelines are recommendation. "We'll be standing right alongside of you and we're going to get our country open and get it working and our people want to get working." A copy of the guidelines was obtained in advance by The Floridian lays out three "phases" aimed at guiding parts of the country to move incrementally toward loosening restrictions on businesses and individuals. Before entering the first phase, states will have to meet a certain set of "medical metrics" and will need to show a downward trend of the number of confirmed cases documented over a 14-day period as well as a "robust" system for testing health care workers before they can proceed to a phased opening.
"Figlesthaler and Eagle lead field of candidates in FL CD 19 (POLL)" by The Floridian's Javier Manjarres – It was bound to happen. A public opinion poll has just been released in the hotly contested Republican congressional primary race in Florida's 19th district. The poll, which was sent to The Floridian via an anonymous email, posted the results of 400 likely Republican voters polled in the district and has a margin of error of 4.89%. The poll, which shows that 42% of voters are undecided, is telling in that Dr. Figlesthaler, one of the "self-made" outsiders, is at the top of the list with Rep. Dane Eagle (pictured) just one point behind. Figlesthaler, and his outsider campaign, has been able to capture the 16% support in just a couple of months. The other "self-made outsider" is Casey Askar, who is only polling at 2% but to his defense, just jumped into the race a couple of weeks ago and hasn't spent any of the $3.5 million he has in the bank.
"READ: Trump's Guidelines for 'Opening Up America Again'" by The Floridian's Mona Salama –
The Floridian obtained President Trump's proposed new federal guidelines for relaxing social distancing guidance. (Click the link to view the full guidelines).
"Leo Valentin Outraises GOP Rivals" by The Floridian's Daniel Molina – Dr. Leo Valentin (R), who is currently running for Florida's 7th congressional district, announced today that he has raised more donations in the first 2020 quarter than any other Republican opponents, and his total amount is now at $341,908. In a statement, Dr. Valentin thanked his supporters, commenting that he is "so proud of the progress that our campaign has made in both fundraising and the grassroots organization we continue to grow." The Republican hopeful added that "the current pandemic has impacted our team just like it has the rest of the country, meaning we have had to modify almost everything we do to get our message out to voters." In turn, The Dr. noted that "our fundraising success through this unprecedented time is a clear sign that we have what it takes to win this primary and defeat Stephanie Murphy in November." Valentin faces a tough congressional race against Democratic Florida Rep. Stephanie Murphy, who won the seat in the 2016 Presidential election.
"Trump Says He's Investigating COVID-19 Chinese Lab Theory" by The Floridian's Daniel Molina – In the United States, there is growing confidence that the COVID-19 was actually generated in a Wuhan lab as part of China's ploy to compete with the United States. Intelligence sources have disclosed that COVID-19 was not developed as a bioweapon but instead as part of China's attempt to demonstrate that it can combat viruses in an equal or greater capability than the United States can. One source argued that this might be the "costliest government cover-up of all time." Sources inform that the transmission was bat-to-human, and they argue that "patient zero" also worked at the laboratory, which translated into coming to contact with Wuhan's population. In a briefing this week, President Trump explained that "more and more we're hearing the story… we are doing a very thorough examination of this horrible situation that happened."
"Will Trump's "Maximum Pressure" campaign against Maduro work?" by The Floridian's Javier Manjarres – The Trump administration's recent "maximum pressure" campaign against the dictatorial regime of Nicolas Maduro in Venezuela, along with the current COVID-19 pandemic and crashing oil prices, have left the Russian-backed Chavista regime gasping for breath. The current state of the world oil industry is dire, with oil prices dropping to an 18-year low. The administration and U.S. lawmakers like Florida Sens. Marco Rubio (R) and Rick Scott (R), and Rep. Mario Diaz-Balart (R), smell blood in the water and are pushing for that last straw that could either break Maduro or force him to come to the negotiating table.
"Frankel suggests House Democrats will not push "wish list" programs in COVID-19 funding" by The Floridian's Javier Manjarres – While Americans are self-quarantined at home due to the social distancing and stay-at-home orders that have come down due to the spread of the COVID-19 virus, it's not business as usual for the ordinary family. While most families are growing closer together, some families are not. Unfortunately, cases of Domestic Violence have been on the rise since the spread of the virus began. Why? Well, most people are not used to having their loved ones around them 24 hours a day, which leads to frustration and arguments. It happens. In the recent CARES Act that President Donald Trump signed into law, aside from the direct cash being sent to Americans, many programs, both good and bad, have been funded. Several programs to fund Domestic Violence have received more than $45 million from the Coronavirus stimulus, and more will be requested by the U.S. Congress. During a Telepress conference this week, Florida Rep. Lois Frankel (D) told reporters that she and some other colleagues wrote a letter "specifically" asking for more funding for Domestic violence and other issues.
"Gov. DeSantis says Florida is 3rd in the nation for coronavirus testing, but numbers tell a different story" by Sun Sentinel's Skyler Swisher and Alonso Alcocer – Gov. Ron DeSantis has boasted that he significantly ramped up testing for the new coronavirus, making Florida No. 3 in the country for tracking the disease. While that's true for the raw number of tests performed, Florida doesn't do as well when adjusting for population, only falling near the middle. That's based on a South Florida Sun Sentinel review of data collected by The COVID Tracking Project, a volunteer effort to compile state-by-state tallies of testing data. On a per-capita basis, Florida is No. 22 in the country, having conducted 1,002 tests for every 100,000 residents. New York, the epicenter of the outbreak, has tested more than twice as much, doing 2,703 tests for every 100,000 people. Other states that have had far fewer deaths than Florida are also testing more. New Mexico, for instance, has done 1,592 tests for every 100,000 residents. Health experts say testing is vitally important in containing the spread of the disease and will be crucial in restarting the nation's economy. DeSantis said he thinks Florida has a good ratio for testing and will do better in the future. "Testing has been a big priority in the state of Florida. ... We've been able to get a better baseline about what is happening," he said during a news briefing this week.
"Few unemployment checks have gone out the door in Florida" by Fox 36 Orlando's Jim Turner – Payments have been made to roughly 4 percent of the more than 800,000 people who have filed jobless claims since the novel coronavirus started closing businesses across the state. Gov. Ron DeSantis told reporters Thursday that checks have been sent to 33,623 people who have applied for benefits since the beginning of March through the troubled unemployment-compensation system. With early qualifiers drawing multiple checks, about $50 million has gone out in state assistance --- in checks of up to $275 a person a week. Separately, 23,801 checks have gone out to people who have qualified for federal money under a new federal stimulus law. The federal payments go up to $600 a week. "While we've made some progress in the recent days, it's not nearly enough. We've had an unprecedented number of claims and we have to work through them," DeSantis said.
"Florida Man Charged Over $1.6M 'Compcoin' Scam" by Coin Telegraph's Samuel Haig – The United States Commodity Futures Trade Commission (CFTC) has filed a complaint against Florida resident Alan Friedland for fraudulently raising $1.6 million through a cryptocurrency tied to a forex trading scheme. The April 16 filing accuses Friedland and his companies Fintech Investment Group, Inc and Compcoin LLC of illegally soliciting investments and publishing "untrue and materially misleading" press materials for its digital asset Compcoin from 2016 until 2018. The defendant claimed that Compcoin would allow customers to access Fintech's proprietary trading algorithm ART and would deliver high returns on investment. Friedland falsely claimed that ART's profit potential had been based on eight years of testing. However, Compcoin investors were never given access to ART and were left holding a worthless cryptocurrency. The regulator is seeking restitution, civil penalties, a permanent registration ban, and a permanent injunction against further CFTC violations.
"Pandemic Exacerbates Central Florida's Housing Crisis" by WMFE's Matthew Peddie – The pandemic is changing the way we live, and for tens of thousands of Floridians, it's not just a matter of hunkering down and waiting for business to resume. Many of those suddenly without work are also wondering how to pay rent and keep a roof over their heads. Intersection host Matthew Peddie is joined by Democratic state representative Anna Eskamani and attorney Alex Mestdagh for a conversation about what the pandemic means for tenants and landlords. Eskamani said there's been some confusion around Gov. Ron DeSantis' 45 day suspension of evictions and foreclosures. "Operationally, what we've seen is some landlords perfect finding opportunities for flexibility, and then we've seen landlords, especially on the commercial side, really move towards eviction, and actually post what's a three day eviction notice," said Eskamani. "I think the biggest fear I have alongside others, is once we get through this crisis is, there going to be long list of evictions just waiting to happen because folks are struggling to access relief they're trying to get, as small businesses are still waiting for loans to be able to pay their bills on time as well."
"Florida reports 54 more deaths due to the coronavirus" by Tampa Bay Times' Allison Ross – Florida's death toll from the coronavirus continued to grow Thursday even as the growth rate in overall cases of the coronavirus appears to be slowing. Meanwhile, the number of cases of the novel coronavirus among residents and staff of Florida long-term care facilities increased Thursday as information keeps trickling out about outbreaks among these at-risk populations. The state said 681 people have died after contracting the coronavirus, an increase of 54 reported deaths since Wednesday evening's update. New deaths were reported Thursday in Manatee and Polk counties. The number of deaths as a percentage of total cases has been rising, with nearly 3 percent of confirmed coronavirus cases ending in death. Such a rise is not unexpected, as the rise in deaths would likely lag the rise in cases. The state has counted 23,340 confirmed cases of the coronavirus, including 1,454 cases in long-term care facilities. The state said there have been 136 deaths of residents or staff of those facilities to date. That's an increase of 14 deaths linked to those facilities in only a day.
"Florida Waives Recertification Requirements for Unemployment" by Spectrum News' Christie Zizo – Gov. Ron DeSantis on Thursday ordered the state's unemployment agency to remove a requirement that unemployed workers would not have to go back into the beleaguered computer system to re-verify that they were still unemployed. DeSantis had before told the Florida Department of Economic Opportunity to remove any "red tape" to the unemployment process, and said requiring people to re-certify every two weeks that they were still unemployed should have been waived sooner. The provision was required by law. The re-verification requirement added stress to the computer system, according to state technical workers, DeSantis said. "If the system is suffering under too much stress, why would we want people to have to go on and recertify that? We know what the economy is doing right now," DeSantis said. DeSantis also said that DEO had made 121,102 payments to Floridians in re-employment assistance since March — 33,623 to individual Floridians.
"The government has run out of small business stimulus loans. Here's how Florida fared." By Miami Herald's Rob Wile and Carlos Frias – Linda Kaplan is still waiting. It took the longtime Miami-area immigration lawyer two weeks to submit an application for a loan through the Paycheck Protection Program through her bank, Wells Fargo. The loan was for less than $10,000. Finally, Wednesday night, she was able to complete all her documentation and hit submit. But on Thursday, she learned that the $350 billion Congress had initially allocated for PPP loans had been exhausted. Kaplan said she was frustrated, though not surprised. "People need [that money] to keep businesses going and keep employees paid," she said. Kaplan is luckier than most: Her practice is still receiving work. But like tens of thousands of other small businesses in Greater Miami, Kaplan, and her one employee, have seen revenues crimped as coronavirus morphs from a health crisis into an economic one. In advance of Thursday's announcement about PPP funds being exhausted, Florida Senator Marco Rubio, the architect of the program, accused Democrats of playing politics in not approving additional funds. "Why do we have to hold the most successful part of the CARES Act hostage," he said in a video posted to his Twitter account.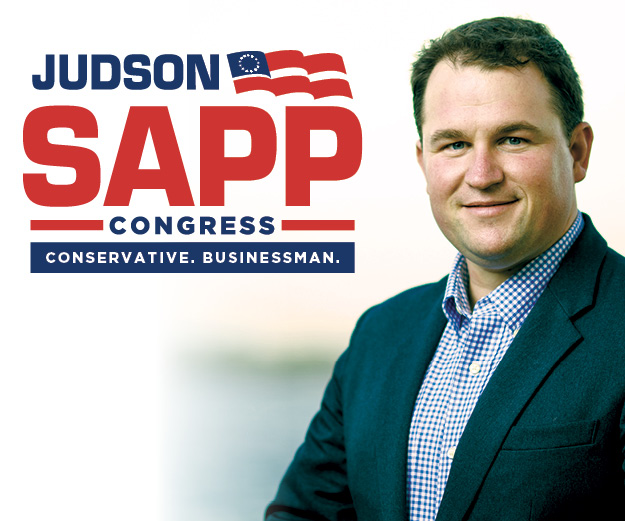 "Millions of Americans could lose stimulus payments to debt collectors" by CNN's Katie Lobosco – Millions of people received their stimulus payments from the federal government this week, but some are at risk of immediately losing the money if they owe credit card, medical, or private student loan debts. A loophole in the law could mean some of those who are most in need of the emergency aid don't get the money. About 33% of people in the United States have debt in collections and could be impacted, according to the National Consumer Law Center. The $2.2 trillion congressional coronavirus relief plan passed in March did not shield the stimulus payments from certain private debt collectors, though it specifically protected the money from being taken to cover unpaid taxes or federal student loan payments. (The law does allow the money to be garnished for child support payments.) Twenty-five state attorneys general and the Hawaii Office of Consumer Protection warned about the problem in a letter sent this week sent to Treasury Secretary Steven Mnuchin, asking him to issue guidance protecting the payments from private debt collectors, too.
"China may be conducting secret nuclear tests, State Department warns" by Fox News' Nick Givas, Rich Edson – The State Department is concerned China may be conducting small nuclear tests in secret, possibly violating an international agreement banning such tests, Fox News confirmed Wednesday. A new State Department report on compliance with arms control, nonproliferation and disarmament, first obtained by the Wall Street Journal earlier Wednesday, found that China may be flouting international law by conducting the tests within the northwest region of the country, using low explosive power. The report didn't prove any wrongdoing on the part of the Chinese, but still raised red flags. "Some compliance concerns are raised and some findings of violations are made," it read. Officials wrote that China had maintained a "high level of activity" at its Lop Nur site in 2019, and could be seeking to operate it year-round going forward. It also mentioned China's use of explosive containment chambers, extensive evacuations at the site and lack of transparency on nuclear testing as reasons for raising suspicions.
"U.S. Unemployment Claims Likely Continued at Record Levels" by WSJ's Eric Morath and Sarah Chaney – The number of Americans seeking unemployment benefits since the novel coronavirus pandemic shut down large segments of the U.S. economy a month ago likely continued to climb in record territory last week, showing the broad and escalating shock to the labor market. Nearly 17 million workers applied for jobless aid in the three weeks ended April 4. If claims continued at that pace in the week ended April 11, the level would well exceed 20 million. Before the pandemic, the largest number of Americans to ask for unemployment benefits in a four-week stretch was 2.7 million in the fall of 1982. Thursday's report is likely to show the number of Americans receiving unemployment payments, known as continuing claims, topped 10 million, which would also be a record high. "It might take until mid-May or longer before we see claims declining" to much lower levels, said University of Michigan labor economist Daniil Manaenkov. "It could take until we see the economy partially reopen." More Americans are receiving enhanced jobless benefits of $600 a week on top of usual state payments, and additional workers are eligible to receive unemployment insurance under the federal stimulus package signed into law in March. The expansion of benefits could make it more attractive for workers to apply, keeping claims at very high levels.
"US explores possibility that coronavirus started in Chinese lab, not a market" by CNN's Josh Campbell, Kylie Atwood and Evan Perez – US intelligence and national security officials say the United States government is looking into the possibility that the novel coronavirus originated in a Chinese laboratory rather than a market, according to multiple sources familiar with the matter who caution it is premature to draw any conclusions. The theory is one of multiple being pursued by investigators as they attempt to determine the origin of the coronavirus that has resulted in a pandemic and killed hundreds of thousands. The US does not believe the virus was associated with bioweapons research, and officials noted that the intelligence community is also exploring a range of other theories regarding the origination of the virus, as would typically be the case for high-profile incidents, according to an intelligence source. The theory has been pushed by supporters of the President, including some congressional Republicans, who are eager to deflect criticisms of Trump's handling of the pandemic.
"Cruz slams China as 'a threat to national security and global health'" by Fox News' Victor Garcia – Sen. Ted Cruz, R-Texas, called Wednesday for China to be held accountable for its role in the coronavirus pandemic, telling "The Story with Martha MacCallum" the virus could have been contained as a "regional outbreak" had Beijing's Communist government acted promptly. "You know, China has has long been the most significant geopolitical threat the United States faces," Cruz said. "And we've always viewed it as a human rights offense when they censor and silence free speech. "We've now seen that it's not just a human rights threat, but it is also a threat to national security and global health when it ... comes to this Wuhan outbreak," he added. Cruz went on to say China "has direct responsibility" for covering up the outbreak. "When you had brave physician whistleblowers blowing the whistle, the Chinese government came down on them. They silenced them," Cruz said. "They did everything they could to keep it quiet. And had they acted promptly, there may well have been a possibility this could have been contained as a regional outbreak. Instead, it ... became a global pandemic and the lives lost -- many, many of those are directly at China's doorstep."
"Trump Threatens to Adjourn Congress Over Nominees" by WSJ's Andrew Restuccia and Alex Leary – President Trump threatened to adjourn both chambers of Congress so he can appoint his nominees for key positions without confirmation by the Senate. During a news conference at the White House on Wednesday, Mr. Trump called on lawmakers to formally adjourn the House and Senate so he can make recess appointments for positions he said were important to the administration's response to the coronavirus pandemic. The Senate, which confirms a president's nominees, has been conducting what are called pro forma sessions while lawmakers are back in their states. No legislative business is conducted during these brief meetings, which sometimes last only a few minutes, but they technically prevent the president from making recess appointments. If lawmakers don't agree to adjourn and end the pro forma sessions, "I will exercise my constitutional authority to adjourn both chambers of Congress," Mr. Trump said. "The current practice of leaving town while conducting phony pro forma sessions is a dereliction of duty that the American people cannot afford during this crisis. It's a scam, what they do."
"Mnuchin and Small Business Administration urge Congress to boost loan program funding" by CNN's Lauren Fox and Paul LeBlanc – Treasury Secretary Steven Mnuchin and US Small Business Administration head Jovita Carranza urged Congress on Wednesday night to provide more money for the SBA's Paycheck Protection Program. The new loan program was designed to help put millions of dollars directly into the hands of small business owners affected by coronavirus. But as CNN has reported, the program is expected to officially run out of funding by Wednesday evening or Thursday morning amid an impasse between Democrats and Republicans on funding it. "We urge Congress to appropriate additional funds for the Paycheck Protection Program -- a critical and overwhelmingly bipartisan program -- at which point we will once again be able to process loan applications, issue loan numbers, and protect millions more paychecks," Mnuchin and Carranza said in a statement. "The high demand we have seen underscores the need for hardworking Americans to have access to relief as soon as possible," they said. "We want every eligible small business to participate and get the resources they need."
"2 Wuhan whistleblowers missing months after helping expose coronavirus outbreak, activists say" by Fox News' Frank Miles – Amid tightening controls on information in China, two citizen journalists reporting on the coronavirus pandemic in Wuhan disappeared in February, according to a report, and months later, activists say the whistleblowers are still missing. Armed with smart phones and social media accounts, nonsanctioned reporters of the outbreak challenged the Communist Party's tightly policed monopoly on information on an unprecedented scale. Fang Bin had been posting videos from Wuhan overcrowded hospitals, including footage of body bags piled in a minibus, waiting to be carted to a crematorium.
Fang, a seller of traditional Chinese clothing, filmed a testy exchange through the metal grill of his door with a dissent-quelling group of four or five officers. The footage posted on YouTube offered a glimpse into how the security apparatus is working overtime to keep a lid on public anger about the spread of the virus. "Why are there so many of you?" Fang asked. "If I open the door, you'll take me away!"
"Elizabeth Warren Backs Joe Biden for President" by WSJ's Joshua Jamerson – Sen. Elizabeth Warren backed Joe Biden as the presumptive Democratic presidential nominee, becoming the last of his top 2020 rivals to do so. Ms. Warren, of Massachusetts, ended her Democratic presidential bid in early March after much of the party, including former rivals in the primary, began coalescing around Mr. Biden's candidacy. She didn't immediately back either of the two remaining top contenders: Mr. Biden and Sen. Bernie Sanders of Vermont, who ended his bid last week and endorsed the former vice president on Monday. In a video posted on Twitter Wednesday, Ms. Warren cast a Biden administration as one that could lead America through the next phases of the coronavirus pandemic, noting that Mr. Biden helped former President Obama—who endorsed Mr. Biden on Tuesday—rebuild the economy after the 2007-09 recession. Ms. Warren also said Mr. Biden could bring the party together, listening to ideas from across its ideological spectrum.

President Donald Trump @realDonaldTrump -Democrats are blocking additional funding for the popular Paycheck Protection Program. They are killing American small businesses. Stop playing politics Dems! Support Refilling PPP NOW – it is out of funds!

Adam Schiff @RepAdamSchiff -There's no way to safely reopen without massive testing.
Yet we're barely testing more people this week than last. And hospitals continue to report serious bottlenecks.
If Trump ignores the experts and forces a premature reopening,
Even more Americans will die.

Coronavirus this, Coronavirus that...