It's Going to Get Bad, Really Bad
Not all news is good news, and in the case of the Coronavirus outlook in America, officials are saying that as many as 100k Americans could die this year as a result of contracting the COVID-19 virus.
Florida could become New York with the number of cases if Floridians don't hunker down and avoid contact with others.
Gov. Ron DeSantis has now issued a stay at home order for several South Florida counties: Broward, Miami-Dade, Monroe, Palm Beach, and Monroe Counties. READ MORE
What's coming Florida's way...
You have heard of the Good Ship Lollipop, right? Well, the Holland America cruise ship steaming its way through the Panama Canal towards Florida is not that ship.
The Zaandam is carrying 4 dead bodies and scores of passengers and crew that have the deadly virus. READ MORE
The numbers keep rising...
Here is a snapshot of the most up-to-date numbers from the Florida Dept. of Health:
Visit The Floridian


Coronavirus Update:
-- Coronavirus-infected cruise ship steams toward Florida
-- Sarah Huckabee Sanders: Coronavirus highlights Venezuela's socialist failures – after Maduro, US can help them rebuild
--DeSantis Issues Stay At Home Order for South Florida
--Pelosi Outlines Democrats Priorities for Fourth Coronavirus Stimulus Package
"Trump: Pelosi is a 'Sick Puppy' Over Coronavirus Criticism" by The Floridian's Mona Salama – President Trump dubbed House Speaker Nancy Pelosi (D-CA) a "sick puppy" and called her statement a "disgrace to her country," after she criticized his response to the COVID-19 outbreak at the weekend."It's a sad thing, [Pelosi] is a sick puppy in my opinion, she really is," Trump said in a phone interview with 'Fox & Friends' Monday morning. "She's got a lot of problems, and that's a horrible thing to say. I stopped some very, very infected, very, very sick people, thousands coming in from China, long earlier than anybody thought, including the experts, nobody thought we should do it, except me and I stopped everybody." "For her to make a statement like that, I thought it was a disgrace. I think it's a disgrace to her country, her family." Trump also discussed San Francisco, the the district Pelosi represents where he said the area "has become like a slum," and the House Speaker "should focus on that" before the federal government might "take over" and intervene. "There's something wrong with the woman because she knows what we've done and then you look at San Francisco, how her area that she's in charge of has become, from being one of the best in the whole country, has become a slum," Trump said. "Of course she lives in a beautiful house over the ocean, but her area that she's in charge of has become from being one of the best in the whole country, it's become a slum and they don't do anything about it. They leave it there."
"Nikki Fried wants Gov. DeSantis to shut down entire state" by The Floridian's Javier Manjarres – During a video town hall hosted by Florida state Rep. Shevrin Jones (D), Commissioner of Agriculture Nikki Fried (D) called on Gov. Ron DeSantis to shut the entire state down, saying that his piecemeal approach of selectively shutting down parts of the state "is harmful." "We all stay home, we all do it together," said Fried "This piecemeal approach is harmful." The self-described "moderate" Democrat says that she has "tried very hard" not to make the already politicized Coronavirus pandemic political, but when it comes down to a health crisis like this, DeSantis and everyone should be listening to the experts on the matter. "If he is wrong, the devastation on our state will be felt for a generation" stated Fried, adding "His approach, if it fails, is going to cost lives. Fried, the highest Democratic elected official in Florida, joins fellow Democrats, Reps. Debbie Wasserman Schultz, Ted Deutch, Donna Shalala, Stephanie Murphy, Lois Frankel, Debbie Mucarsel-Powell, Darren Soto, and Alcee Hastings, in asking DeSantis to follow the lead of over states and close everything down.
"Ron and Casey DeSantis welcome baby Mamie into the world" by The Floridian's Javier Manjarres – Congratulations to my friends Gov. Ron and Casey DeSantis after they welcomed little baby Mamie into this nutty world. Mommie announced on Twitter that little Mamie was born at 7lbs 4 oz. "Ron and I are beyond blessed to welcome our new baby girl, Mamie to the world. At 7 lbs 4 oz she was the smallest of the bunch, but she is already holding her own. Madison and Mason are so excited for their new baby sister!"- First Lady Casey DeSantis. Mamie joins Madison and Mason's effort to harass Papa Ron, who deserves all the headaches, pooped diapers, poop between the fingers, and the spilling of boxes of Cheerios and yogurt on the ground that he will continue to receive. From the looks of it, the look in Mason's eyes has school class president written all over them.
"CBS uses Italian hospital footage to describe COVID-19 condition in New York" by The Floridian's Javier Manjarres – When Senator Marco Rubio (R) criticized the media's reporting of the U.S. Coronavirus outbreak by calling the coverage by some reporters, who he believes could not "contain their glee & delight" over the U.S. having surpassed China in COVID-19 cases, there was a swift backlash from members of the mainstream, progressive media. Rubio can be heard saying "I told you so" from his home in West Miami, as a recent report by the conservative, pro-Trump website GatewayPundit has exposed that CBS News used video footage from a Coronavirus confinement ward at an Italian hospital to portray New York as "America's Epicenter" for the pandemic. They used the same exact video footage. The video does not mention the U.S. COVID-19 case increase over China, but it does show CBS News appears quick to try to overdramatize the outbreak in New York.
"Rick Scott: U.S. must "cut off" Russian and Chinese cash to Maduro regime" by The Floridian's Javier Manjarres – As the COVID-19 virus continues its deadly grip around the world and has seemingly become the single focus in the U.S., members of Congress have not taken their eye off of other pressing issues, including the human rights crisis in Venezuela. The Trump administration's indictment of Venezuela's Dictator Nicholas Maduro and a number of his henchmen for drug trafficking was welcomed by many legislators like Florida Senator Rick Scott (R), who has spearheaded efforts to admonish Maduro as a murderous thug and to press the federal government to levy more sanctions on Maduro's regime. One of those indicted was Venezuelan general Cliver Alcala, who upon his arrest in Colombia this past weekend, has agreed to help prosecutors build the drug trafficking case against Maduro. In response to The Floridian's request for comment on the recent developments in Venezuela, Sen. Scott's office responded that the freshman senator was "encouraged by the Trump administration's sanctions against Maduro's regime and to hold him "accountable for his crimes and the genocide he is committing on the people of Venezuela."
"Coronavirus Florida: DeSantis suspends vacation rentals; Airbnb offers refunds" by Palm Beach Post's Christine Stapleton – In another effort to prevent coronavirus-infected tourists from vacationing in Florida, Gov. Ron DeSantis signed an order on Friday barring vacation rentals, including Airbnbs, from renting rooms and homes to vacationers until at least April 10. Under the executive order, vacation rentals such as Airbnb, are prohibited from making new reservations and cannot accept new guests for check-in for the duration of the order. Airbnb is offering guests full refunds and hosts no charge cancellations for reservations booked on or before March 14 with a check in date of April 14 or earlier, according to the Airbnb website.
"Florida education commissioner recommends schools stay closed through May 1" by New 4 Jax's Scott Johnson – Florida Education Commissioner Richard Corcoran has recommended that school districts in the state keep campuses closed through May 1 as cases of the novel coronavirus continue to skyrocket. The school districts in Clay, Columbia and Flagler counties have already announced they will follow the recommendation from the Florida Department of Education and keep schools closed during April. It wasn't immediately clear if all school districts in the state will follow suit and no formal announcement was made by the education. department. Corcoran originally closed schools through April 15, but a lot has changed since he first made that recommendation two weeks ago. Then, there were just over 200 confirmed cases of COVID-19 in the state. As of Monday afternoon, there were over 5,400 confirmed cases in Florida. Students across the state transitioned to remote learning after campuses shut down and will continue until at least May 1. The plan, for now, is to reopen schools on May 4, but that could change.
"Federal judge appears skeptical of ex-sheriff Scott Israel's argument that ouster violated due process" by Sun Sentinel's Dara Kam – A federal judge appeared unconvinced Friday that state proceedings resulting in the ouster of former Broward County Sheriff Scott Israel violated the veteran law enforcement officer's due-process rights. Gov. Ron DeSantis made the suspension of Israel one of his first acts after taking office last year. He accused Israel of "incompetence" and "neglect of duty" for the handling of the 2018 massacre at Marjory Stoneman Douglas High School that killed 17 students and faculty members and a 2017 mass shooting at the Fort Lauderdale-Hollywood International Airport that killed five people. The Senate formally removed Israel from office during an October special session, prompting the former sheriff to file a federal lawsuit alleging the Senate process was unfair. Lawyers for DeSantis and Senate President Bill Galvano asked U.S. District Judge Mark Walker to dismiss the case. The governor's attorneys have argued that DeSantis is not responsible for any alleged violation of Israel's rights, because the Senate conducted the proceedings leading to the vote that resulted in the sheriff's removal. The Senate's lawyers argue, in part, that the Senate is shielded from liability for legislative acts.
"Florida's voter registration system experiences 'intermittent issues'" by Tampa Bay Times' Allison Ross – Florida's online voter registration system began experiencing "intermittent issues" Sunday that could have kept some residents from registering to vote online. Some users who went to RegistertovoteFlorida.gov on Sunday encountered a 503 error saying the service was unavailable. The Florida Department of State said Sunday evening that some users experienced issues but others have been able to submit voter registration applications. It said Sunday evening that the site appeared to be up and running. A reporter briefly encountered the error Monday morning, but the website came up when the site was refreshed. The state has added a notification to the website apologizing for any inconvenience and saying it's working to resolve the issue "as expeditiously as possible." It has not responded to a question of what caused the problem. The website issue comes at a time when some of the other channels for registering to vote are less available.
"Florida sheriff asks for leads in missing persons cold case depicted in 'Tiger King'" by KRON4's Ronnie Das – A sheriff is asking for new leads in the case of missing Jack 'Don' Lewis, the ex-husband of Big Cat Rescue CEO Carole Baskin. In a tweet from the personal twitter account for Hillsborough County Sheriff Chad Chronister, he identifies the popularity of the Netflix documentary and is asking for any leads on "Don" Lewis. "Tiger King" provides its own take on the relationship between Baskin and Lewis, to which Baskin calls "lies" and "misinformation" in a blog post refuting the documentary. Baskin is the CEO of Big Cat Rescue, a non-profit animal sanctuary in Florida. She was married to multi-millionaire Don Lewis until he vanished Aug. 18, 1997.
"Police arrest Florida pastor for holding church services despite stay-at-home order" by CNN's Daniel Burke – Pastor Rodney Howard-Browne said he wouldn't close the doors of his Tampa, Florida, megachurch until the End Times begin. The police weren't willing to wait that long. On Monday, Florida sheriff's deputies arrested the evangelical pastor, who has continued to host large church services despite public orders urging residents to stay home to help contain the spread of the novel coronavirus. Hillsborough County Sheriff Chad Chronister said Howard-Browne has been charged with two counts: unlawful assembly and a violation of health emergency rules. Both are second-degree misdemeanors, Chronister said at a press conference Monday. Last week Hillsborough County issued an order directing residents to remain at home effective March 27 except for "essential services" -- including trips to the grocery store, the doctor's office and the pharmacy. The county's list of "essential services" does not include attending church.
"Governor: Florida screening travelers from coronavirus hotspots in attempt to 'get a handle' on virus' spread" by Fox News' Talia Kaplan – Florida Gov. Ron DeSantis said on "Fox & Friends" that the state is now screening travelers from New York City both at highway roadblocks and at airports in an attempt to "get a handle" on the coronavirus outbreak. DeSantis has so far refused to issue a statewide stay-at-home order, similar to those enforced in at least 22 other states, including California, New York and Illinois. However, Florida is now screening travelers from other states and those who do not self-quarantine could face 60 days in jail. In Florida, more than 5,400 COVID-19 cases have been reported with 63 deaths, according to Florida's COVID-19 Data and Surveillance Dashboard. "Basically this is an extension what we've done from the very beginning," DeSantis said on Monday. "When we had Floridians coming back from China, for example, they would be screened for 14 days. Then Italy, we added that. Obviously the president eventually shut down flights from both of those places." The novel coronavirus is believed to have originated in Wuhan, China. The United States currently has the most coronavirus cases in the world with more than 143,000, followed by Italy with more than 97,000, according to data compiled by Fox News.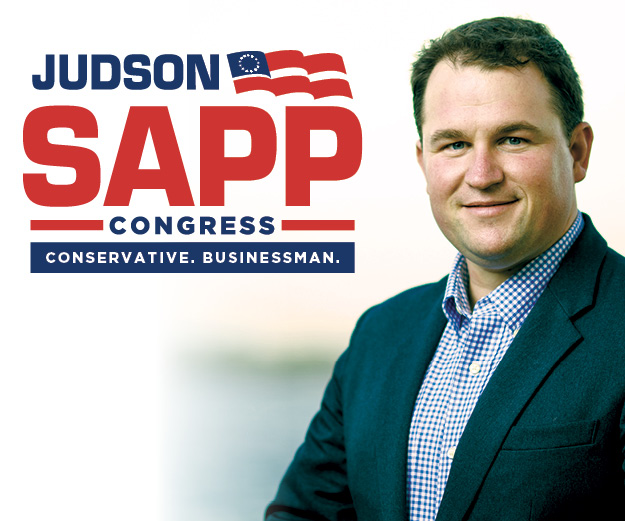 "Biden facing enthusiasm gap even as polls show him topping Trump" by Fox News' Paul Steinhauser – As the race for the White House transitions from a primary battle between former Vice President Joe Biden and Sen. Bernie Sanders, I-Vt., to a likely general election showdown between Biden and President Trump, two new national polls show the former vice president holding the early edge over the GOP incumbent. But in a potentially troubling sign for Biden, one of the two surveys points to a large enthusiasm gap that favors Trump. According to an ABC News/Washington Post poll, 53 percent of Trump supporters say they're "very enthusiastic" about supporting the president, but only 24 percent of those backing Biden say the same about supporting the former vice president. In another stat that speaks to a lingering divide in the party, 15 percent of Democrats and Democrat-leaning independents who back Vermont Sen. Sanders even say they'd support Trump over Biden in the general election. Overall, Biden holds a slight 49-47 percent edge over the president among registered voters. But the 2-point advantage is well within the margin of error of the survey, which was conducted March 22-25.
"The US is swiftly removing migrant children due to new coronavirus restrictions" by CNN's Priscilla Alvarez – The United States is returning some unaccompanied migrant children arrested on the US-Mexico border to their home countries under new coronavirus guidelines, a move the Trump administration has up until now been unable to do. Earlier this month, at the direction of the Centers for Disease Control and Prevention, the Department of Homeland Security began suspending entry of all migrants "seeking to enter the US without proper travel documentation" for both the northern and southern border. Migrant children arrested by Border Patrol without a parent or guardian were initially exempt. Customs and Border Protection, an agency within DHS, said in a statement Monday, however, that minors could be included, meaning children who arrive alone at the border could be sent to their origin country instead of turned over to the Health and Human Services Department, which is typically charged with their care.
"Energy Crisis Intensifies as Oil Tumbles to 18-Year Low" by WSJ's Amrith Ramkumar and David Hodari – The oil crash deepened on Monday, sending prices to an 18-year low in a stark demonstration of how the coronavirus is crippling fuel demand and leaving consumers unable to take advantage at the pump. U.S. crude-oil futures slumped 6.6% to $20.09 a barrel, ending the day at their lowest level since February 2002. The drop brings their slide for the year to 67%, or $41. Oil enters the final trading day of March on pace for its biggest percentage drops on record for any month or quarter, according to according to a Dow Jones Market Data analysis of figures going back to 1983. The latest declines came after President Trump said he was extending his administration's social-distancing guidelines to fight the coronavirus for another 30 days through the end of April, causing industry analysts to further lower their expectations for fuel consumption. The pandemic has halted economic activity and global travel, resulting in a historic drop in oil demand. Typically when fuel prices plummet, consumers drive more, helping the energy sector recover. That process can't occur due to the restrictions on travel and movement in place around the world to fight the virus, leaving traders to project a massive surplus of oil and even lower prices ahead.
"Congress eyes avoiding Washington for at least a month" by Politico's Burgess Everett, Heather Caygle and John Bresnahan – After passing the largest economic relief bill in history, Congress is now considering staying away from Washington for a month or more as the coronavirus makes even the routine act of legislating a dangerous risk for new transmissions. Officially, Congress is scheduled to come back on April 20 as lawmakers try to avoid traveling and congregating amid the raging crisis and as they plot a potential fourth phase of economic relief. Unofficially, it could take even longer for Congress to physically come back into session. And longer still for things to return to anywhere near normal on Capitol Hill, where members of both chambers, staffers and U.S. Capitol Police officers have now tested positive for the deadly respiratory virus. President Donald Trump on Sunday embraced extending his administration's social distancing guidance until April 30, an edict that now clashes with the Senate and House schedules to return on April 20. Those schedules are tentative, according to aides in both parties, and are almost certain to be pushed back unless there's must-pass legislation that forces Congress' hand.
"Stocks jump building on best week since 1938" by Fox Business's Jonathan Garber – U.S. equity markets locked in gains Monday as traders digested the news that social-distancing guidelines were extended until at least April 30 and as Treasury Secretary Steven Mnuchin reiterated details on how small businesses can obtain loans quickly in an interview on FOX Business. The Dow Jones Industrial Average rose 690 points or 3 percent. The S&P 500 and Nasdaq Composite gained 3.3 percent and 3.6 percent, respectively. Last week, the Dow added 13 percent, making for its best week since 1938. The markets also absorbed news of worker furloughs in the retail sector. Macy's plans to furlough the majority of its 130,000 employees and while The Container Store said it has furloughed some corporate staff. Shares of both companies fell on the news. Airlines slid as they awaited the release of tens of billions of dollars of aid from the federal government. Additionally, cruise operators remained under pressure after receiving a downgrade from Berenberg Research. General Motors was in focus after President Trump praised the automaker, saying it was doing a "fantastic job" ramping up ventilator production.
"House Democrats eye ambitious fourth coronavirus bill" by CNN's Haley Byrd – House Democratic leaders laid out their priorities for an ambitious fourth coronavirus response package on Monday, saying they hope to pass bipartisan legislation with more direct payments for individuals, money for state and local governments, and funding for infrastructure. House Speaker Nancy Pelosi said members will be working together to craft the legislation as they remain in their districts for much of April, hoping to vote on the bill when the House returns. Exactly when House members will come back to the Capitol remains in flux, but House Majority Leader Steny Hoyer said Monday in a notice to lawmakers that no votes are expected before April 20. "We're not coming back for a few weeks, but I do think we can be working on our committee work in the meantime," Pelosi said during a phone call with reporters Monday. "I think it is really important that as soon as we are here, we are ready to pass legislation." She said she does not expect to have the legislation finalized before the House returns. The effort to draft new legislation comes after Congress approved a $2.2 trillion coronavirus stimulus package last week -- standing as the largest emergency aid measure in American history. Before that, lawmakers passed two other coronavirus response bills.
"U.S. Prepares for Prolonged Shutdowns as Coronavirus Strains Hospitals" by WSJ's Jennifer Calfas, Chong Koh Ping and Ann M. Simmons – A U.S. Navy ship outfitted with 1,000 hospital beds pulled into New York Harbor. Tents sprung up in New York City's Central Park. The Javits Center, a 1.8 million-square-foot convention center in Manhattan, opened its doors as a makeshift hospital. They are part of a striking new reality in New York City and across America, as state and federal leaders take steps unprecedented in modern times to fight the global coronavirus pandemic that has infected nearly 160,000 Americans and more than 775,000 people globally. With nearly half of states now reporting more than 1,000 confirmed infections, governors and mayors across the U.S. are working to secure more medical supplies, adding restrictions and asking the federal government for better coordination. In New York—the site of the worst outbreak in the country, with more than 66,000 confirmed cases—officials expanded hospital capacity in unconventional ways in the days before the pandemic is expected to reach its peak in the state. "We believe that we're dealing with this pandemic at a level, intensity and density that no one has seen before," New York Gov. Andrew Cuomo said inside the Javits Center on Monday. "And hopefully we'll learn lessons here that we can then share with people across this nation."
"Trump shows off new rapid coronavirus test kit in Rose Garden, as HHS says 1 million Americans tested" by Fox News' Andrew O'Reilly – President Trump and the Department of Health and Human Services [HHS] announced Monday that the United States has tested over 1 million people for the coronavirus, as the president unveiled a new rapid test kit for the contagion aimed at providing results within five minutes. Speaking from the White House's Rose Garden, Trump said that reaching 1 million tests is "a milestone in our war against the coronavirus." Trump's announcement on the new rapid test kit from Abbott Laboratories comes just days after the company said that the U.S. Food and Drug Administration had given them emergency clearance to produce its cartridge-based test. The company says that its test delivers a negative result in 13 minutes when the virus is not detected. Also during the press conference, Trump also announced that Ford is repurposing an auto parts factory west of Detroit to start building simple ventilators to treat coronavirus patients. The automaker says that starting the week of April 20, it expects to produce 50,000 ventilators in 100 days. The plant in Ypsilanti Township, Michigan, would have the ability to build 30,000 per month after that. Ford also is working with GE Healthcare to double production of a more sophisticated ventilator at a factory in Madison, Wisconsin.
"Spring cases in limbo without Supreme Court guidance on arguments during pandemic" by CNN's Joan Biskupic – The Supreme Court has yet to announce alternatives for regular oral arguments in pending cases, even as President Donald Trump has declared the national distancing guidelines should continue through April. The justices issued an order on Monday in an April case, as if the month's schedule had not changed amid the death and turmoil of Covid-19. The Court allocated the argument time among various parties in a still-slated April 21 dispute from Oklahoma. That ambiguous order and lack of public notice about how the nine justices may modify their practices for spring cases has only added to the swirl of uncertainty in difficult times. The reluctance to offer alternatives -- or provide clarity about possible postponements -- reinforces the secrecy around what is already one of the most insular and mysterious institutions of government. Earlier in March as social distancing measures began and government offices closed, the justices indefinitely postponed a slate of 11 cases that were to be heard this month. But the justices offered no suggestion of how those March disputes would eventually be aired or resolved. And now, nine April cases, scheduled to begin on the 20th of the month and run for two weeks, are similarly in limbo. Oral arguments are important to the justices' consideration of disputes, but, as demonstrated by a handful of actions each term, not crucial to decisions.

President Donald Trump @realDonaldTrump -
"New York Governor Cuomo says President Trump has been "very helpful." @foxandfriends
Thank you, everybody is working very hard!

Joe Biden @JoeBiden -Our health care workers are putting their lives on the line every day, and our president is accusing them of stealing lifesaving supplies. It's time for Donald Trump to do his job, so our heroes are able to do theirs. Lives are at stake.