Trump Wins Another Democratic Presidential Debate
The South Carolina Democratic presidential primary debate lived up to all the hype as all of the candidates did their best to outshine one another and talk over everyone's response, not to mention violate the agreed-upon debate stage rules.
To be honest, the debate was such an excrement show of candidates stepping on each other ties, that by the end of the night, it was very clear as to who was the frontrunner and probable winner of the general election White House sweepstakes – President Donald Trump.
Biden came out swinging, but the former vice president's Catholic charm and seemingly-forced tough guy attitude lead to him making some very interesting (weird) facial expressions throughout the debate.
If I were to have to pick "The Biggest Loser" of the night, it would have to be Senator Bernie Sanders.
Nothing he could say (or will ever say) to defend his defense of Communist Cuban Dictator Fidel Castro's past transgressions, will ever be accepted.
Backing the acts (any act) of a murderous dictator will never fly with the American voter, at least it won't for most if not all, God-fearing and Constitution-loving voter.
The Real Biggest Losers
Earlier in the day, Sens. Elizabeth Warren, Bernie Sanders, and Amy Klobuchar did not take part in two Senate votes to prevent late-term abortion and infanticide, or the killing of a baby born after a failed abortion.
Both measures failed to pass, as Senators voted along party lines. Senator Susan Collins was the sole Republican who voted against one of the bills.
Florida Senator Rick Scott (R) excoriated Senate Democrats for pro-Abortion votes.
There is a special place in Hell for these Senate losers who voted to allow for late-term abortion (any abortion) and infanticide to continue.
Florida's Parental Rights Bill
Presser>>> Wednesday, February 26, ParentalRights.org Florida will Host Press Conference responding to the Senate Committee on Rules' vote pertaining to SB 1634 on Wednesday and to recognize a bipartisan groundswell of support for the Parental Rights Bill from millions of Floridians.
Who will be there?
Representatives Erin Grall (R), Kim Daniels (D), and James Bush III (D).
Pot For Vets
Presser>>> State Senator Jeff Brandes (R) today joined the Veterans Cannabis Project (VCP) to address veterans' health care needs, and in opposition of potential THC restrictions or caps for medical cannabis.
"With an opioid epidemic in Florida, we need to come up with forward-thinking solutions to help solve this crisis, especially for vulnerable populations, such as our veterans," said Senator Brandes. "One solution to this crisis is medical cannabis, which could have a profound impact on our veterans, as currently this population copes with chronic pain and post-traumatic stress disorder at double the amount of the average American. Medical cannabis is a safer alternative that provides significant relief to users without the harmful side effects of dangerous prescription drugs, including opiates."
 "Limiting THC, however, would reduce the medical effectiveness of cannabis and could cause many veterans to rely on unsafe, untested options on the illicit market to manage their needs," said Senator Brandes. "Further, cap regulations would also cause medical cannabis costs to skyrocket, impacting vulnerable veterans who need it most. I am proud to stand with VCP in opposition to potential THC restrictions or caps, allowing veterans increased access to the care they need and deserve."- Sen. Brandes
Visit The Floridian

 "Wasserman Schultz critical of Trump's response to Coronavirus" by The Floridian's Daniel Molina – The Coronavirus continues to make headlines as President Donald Trump has asked Congress to provide $1.25 billion as emergency funds to combat the spread of the deadly virus. On Twitter, Ken Cuccinelli, the Acting Deputy Secretary of Homeland Security, questioned "the Johns Hopkins map of the coronavirus" and whether or not it had "stopped working for other people, or just me." In the map, it provides up to date information regarding the coronavirus, such as who it's affecting, how many people have been killed and the areas that it is spreading through. Cuccinelli gave an update on the issue, saying that "it looks like Johns Hopkins put the information behind a membership wall of some kind," adding that it "seems like bad timing to stop helping the world with this (previously) useful resource." In response, Florida Rep. Debbie Wasserman Schultz (D) criticized Cuccinelli, arguing that "this particular presidential coronavirus task force member is not building public confidence." Instead, she suggested that the Acting Secretary "should rely on the pros he supervises," noting that he should "tell his GOP boss to stop gutting the" Center for Disease Control and that he should "call for serious virus fighting resources w/o raiding other public health funds."
"2010 Rubio vs. Crist race being relived in Florida's CD 26 GOP contest" by The Floridian's Javier Manjarres – The 2010 U.S. Senate Republican primary race between then-Gov. Charlie Crist and former Florida Speaker of the House Marco Rubio turned out to be one of the most contentious and expensive ideological slugfests in recent history. During that contest, those perceived as being "establishment Republicans" backed Gov. Crist, while "Conservatives" and Republican activists supported Speaker Rubio who was railing against President Barack Obama's failed Stimulus Act of 2009. Crist gave the president's economic stimulus initiative a full-throated endorsement, opening him up to massive protests from the Tea Party movement that eventually backed Rubio's winning campaign. Back during the Rubio v. Crist senate race, Rubio was getting pressured by many donors and Republican Party and elected officials to back out of the race against Crist, and pushed him to run for the open Attorney General position. At one point, Crist was crushing Rubio in fundraising by almost 10 to 1, but in the end, Rubio's conservative and anti-establishment message prevailed. 2020 De Ja Vu? It appears as if the 2010 senate race is repeating itself again in 2020, but not at a statewide level, but at the congressional level. In the Republican congressional primary race in Florida's 26th district, grassroots favorite and restauranteur Irina Vilarina was garnering significant district-wide support before outgoing Miami-Dade County Mayor Carlos Gimenez decided to jump into the race. Once Gimenez jumped in, House leadership in the U.S. Congress backed the mayor, as did President Donald Trump.
"OPINION: It's time for Florida to untie the hands of advanced practice registered nurses" by Skylar Zander and Vernon Langford via The Floridian – Florida led the country in meaningful health care reform in 2019 with repeal of the state's anachronistic and harmful certificate-of-need law. Now our state policymakers can once again be champions for health care innovation. In December, the House and Health Care Appropriations Subcommittee advanced House Bill 607, which would allow advanced practice registered nurses to make the best use of the full scope of their medical training. Under current law, APRNs are prohibited from providing care to patients unless they are under the supervision of a licensed physician. Permitting APRNs to operate independently would expand access to quality, safe and affordable health to Floridians who need it most. The United States is on the verge of a physician shortage. As many doctors approach retirement, there is an increased demand for qualified, trained medical professionals.
In our state alone, 278 regions are already experiencing physician shortages, including 30 underserved rural communities where a mere 2 percent of Florida's doctors practice. Without access to primary care providers who can diagnose and treat routine or minor ailments, this shortage could impose long-lasting and even fatal harm to individuals in regions with limited access. But enacting HB 607 could help ease the blow of the physician shortage in our state.
Florida has more than 32,000 licensed APRNs who are fully trained and capable of providing many of the same services primary care physicians offer.
"Prominent Broward Republicans join to help Democratic Sheriff Gregory Tony raise campaign cash" by Sun Sentinel's Anthony Man – Prominent Republicans in the business and legal communities are helping Gregory Tony, the county's Democratic sheriff, raise campaign money to help him hold onto the job. The host committee for a Tuesday night fundraiser includes George LeMieux, a former Republican U.S. senator and former chairman of the Broward Republican Party. LeMieux, who was one of four co-chairmen of Gov. Ron DeSantis' transition team, is board chairman of Gunster, the big Florida-based law firm. Also on the host committee for the fundraiser at the Coral Ridge Country Club is Steve Hudson, president and CEO of Hudson Capital Group and a DeSantis appointee to the Florida Fish and Wildlife Conservation Commission. DeSantis appointed Tony as sheriff in January 2019 — on the same day he removed Scott Israel, who was Broward's sheriff. Tony and Israel are facing off in the August 2020 Democratic primary. Most of the 15 people on the host committee for Tuesday's fundraiser are Republicans from the county's business and legal communities. Besides LeMieux and Hudson, they include Colin Brown, chairman of the board at JM Family Enterprises; Charles Caulkins, a partner with the Fisher Phillips law firm and past chairman of the Broward Workshop; Rob Kornahrens, founder, president and CEO of Advanced Roofing; Tim Petrillo, a restaurateur and develop; Ken Stiles, CEO of the investment, construction and property management company Stiles; Scott Verner, CEO and President of Trividia Health; and Mike Weymouth, president of the Las Olas Co., the real estate company whose signature holding is the Riverside Hotel.
"2 Florida Democrats sue to keep Sanders off primary ballot" by POLITICO's Gary Fineout – Two Florida Democrats are suing to block Bernie Sanders from running as a Democrat in the state's March 17 presidential primary. In the lawsuit filed Monday in circuit court in Leon County, the plaintiffs ask that Sanders be disqualified from the Democratic primary because he's a declared independent. The Florida Democratic Party labeled the complaint "ridiculous," and the Sanders campaign called it "spurious." The complaint also seeks to prevent state election officials from counting any votes Sanders has already received. More than 244,000 Democrats have already voted by mail in Florida. Karen Gievers, a former circuit court judge representing Frank Bach and George Brown, both Tallahassee Democrats, said Sanders should not be allowed on the Democratic ballot. Sanders caucuses with Democrats in the Senate but lists himself as an independent and has raised money in his Senate campaign account as an independent, according to the lawsuit. "Florida is a closed primary state, yet here we have someone who is an independent on the Democratic ballot," said Gievers. "You can't be an independent and be a member of the party." Gievers, when asked, described both Bach and Brown as military veterans and registered Democrats. In response to a follow-up question, she said Bach is her husband. Juan Penalosa, the executive director of the Florida Democratic Party, called the lawsuit "ridiculous."
"Broward County: Florida's elections problem child vows to do better in 2020" by Naples Daily News' Janine Zeitlin – Broward County's elections supervisor is on a mission to restore public trust in one of the nation's most infamous voting offices. With decades of debacles to its name, Broward is largely responsible for prolonging Florida's reign as the laughingstock of election season. Before it even had a shot at redemption in 2020, it became the butt of jokes comparing the Iowa caucuses mess to Broward. Headlines over the years cast an Everglades-sized amount of shade on the county. A recount deadline missed. Results posted early. Ballots misplaced. Ballots destroyed early. Machines glitched. Two previous supervisors suspended. Yet Peter Antonacci insists residents should feel confident in the security of their votes as his county takes an outsized role in Florida's outsized influence over the 2020 presidential election. And it will deliver the appointed supervisor's first big election test. His office has spent about $1.5 million on cybersecurity and physical security measures. He said two "relatively modest" elections last year went "without any hitch." And the vote tabulation is not susceptible to hacking because it's done off the Internet and "is pristine and separate from everything else in the world." Broward Republican Chairman George Moraitis Jr. said change was overdue. County voters had started to question if their votes counted. "It does hurt our democracy overall if people don't feel like results can be trusted," Moraitis said. Antonacci's approach has been welcomed by Democrats too. "There's definitely more openness and there's more communication and he's doing this on a bipartisan level," said Broward Democratic Party Chair Cynthia Busch, who was involved in two elections-related lawsuits against the previous supervisor, who came from her own party. But will it be enough this year? That's yet unclear. "He's doing a great job," Moraitis said. "Of course, the proof will be in the 2020 election."
"The outline of an uneasy alliance emerges between Democrat Nikki Fried and GOP Senate President Bill Galvano" by The Capitolist's Brian Burgess – It's no secret in Tallahassee that Democrats can't get anything done without a Republican ally in the legislature. But it appears Agriculture Commissioner Nikki Fried, the state's highest-ranking Democrat, may have found exactly that in the form of Florida Senate President Bill Galvano. Galvano's Republican-controlled senate has held up key gubernatorial appointments – including a kerfluffle over a pair of appointees to the South Florida Water management district, and still unconfirmed State Surgeon General Scott Rivkees. Last week, one of Galvano's committee chairmen also announced his refusal give a hearing to yet another gubernatorial appointment to the state's Division of Administrative Hearings (DOAH). The only objections to that appointment came from Fried during a cabinet vote, where she stood alone in opposition, and State Senator Audrey Gibson, who made it clear her beef with the governor's choice in that instance was because the nominee was affiliated with The Federalist Society, a conservative legal association that Gibson blasted as a "right-wing club." For Fried, what she gets in any quid pro quo with Galvano is obvious: spiking DeSantis's political appointees are major victories that she can tout in fundraising emails and in news coverage, recaps and reviews of the winners and losers of this year's session. Fried has steadily elevated her profile by hammering DeSantis and other cabinet members over their appointments and policy decisions. Meanwhile, she's gotten a free pass from Florida's legacy media reporters when it comes to her questionable ethics disclosure problems. Instead of asking her to explain her mysterious millionaire status and a $166,000 jump in her checking account balance, they fawn over her with questions about whether or not she's jockeying to set herself up in a run for governor – as if the answer isn't already obvious. Being lauded by Florida's legacy media is one thing.
"Two steps backwards: Florida House close to ramming through concocted college merger plan" by The Capitolist's Brian Burgess – Florida lawmakers are seriously considering a university merger that would fold a pair of smaller, specialized state schools into the much larger University of Florida. But nobody knows why. Contrary to what the Florida House is trying to do this year, Florida politicians, leaders and business groups have, for more than a decade, called for increasing emphasis on STEM-related education, that is, an intense push for college graduates with degrees in science, technology, engineering and mathematics. In response, state lawmakers created Florida Polytechnic University in 2012. Here's how the Florida Chamber of Commerce described it: The newest member of the State University System of Florida is the state's only public university dedicated wholly to STEM career paths, where students can major in anything from a B.S. in Computer Engineering to an M.S. in Innovation and Technology. The Lakeland university's difference is their focus on integrated, technologically-based learning models, that give students hands-on experience and allow them to graduate ready to enter the competitive high-tech workforce. Economic models show that the demand for a highly educated workforce is likely to be double that of other types of degrees for the foreseeable future. Florida Poly exists because it delivers exactly what Florida's growing economy needs. Despite these facts, the bizarre push by lawmakers to consolidate Florida Poly and New College of Florida and allow the University of Florida to absorb their operations continues to march through the Florida House of Representatives. The most salient question: why? No compelling case has been put forth, and ethics watchdog groups have condemned the proposal.
.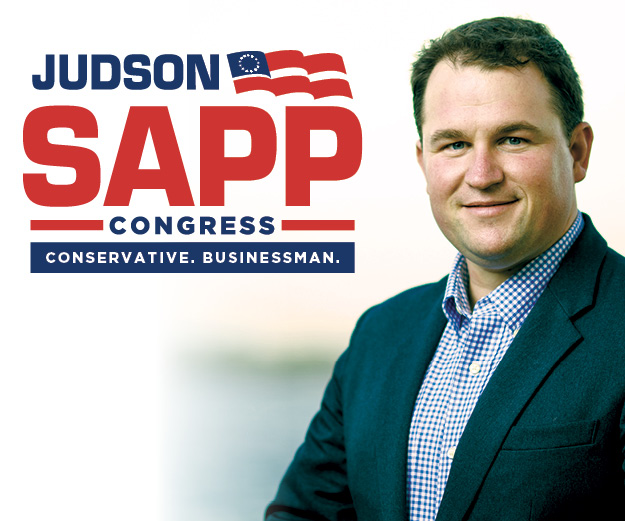 "Lawyer Covering for Weinstein Donates To MJ Hegar in Texas" by Hispolitica's Daniel Molina – This week marked a guilty verdict for Harvey Weinstein in his New York rape trial, which could potentially submit him to spending the rest of his life in prison. However, this does not mark the end of what essentially sparked the #MeToo movement as it is now being reported that the Weinstein Company was aware of payments that were made to women who had complained about sexual harassment. The allegations argue that payments date back to 2015. H. Rudgin Cohen, a lawyer, is accused of trying to cover up for Weinstein, and Weinstein's brother, Bob Weinstein, held a video conference with concerned employees saying that he was unaware and shocked at the accusations that the company had paid off women for their silence after experience inappropriate behavior such as unwanted touching and sexual harassment in the workplace. The earliest case, dated 2014, concerns Emily Nestor, a former temporary employee. Harvey Weinstein had invited her to breakfast at the Peninsula Beverly Hills and he offered her a job position but only if she accepted his sexual advances. It's reported that she declined the offer and that she did not intend on complaining about his advances to human resources. It is also reported that Cohen's son was also working for Harvey Weinstein at the time, so the question of whether or not they were enabling Weinstein is now being debated. Like Weinstein, Cohen is a prominent Democrat who has donated to many campaigns, which includes Joe Kennedy, Doug Jones, Tina Smith and Theresa Greenfield. One of the most glaring donations Cohen has made was to MJ Hegar, the leading Democratic Senatorial candidate in Texas, who is all-but assured of winning her political party's nomination.
"Pete Sessions Praises Trump for Illegal Immigration Response" by Hispolitica's Daniel Molina – Rep. Pete Sessions, a Texas Republican, served in the House for 22 years before being defeated for reelection by Rep. Colin Allred (D) in the 2018 midterm election that shifted the House blue. At the end of last year, Sessions announced that he would be running again for Texas' 17th congressional district, looking to make it red again as President Trump also looks to become reelected in a contentious election season. Seeing that President Trump has doubled down on continue to enforce strict immigration laws to ensure the country's safety, President Trump recently announced that he would be putting tactical law-enforcement teams in Texas to enforce immigration laws in the highly controversial Sanctuary Cities. In response to the President's intention to do this, Rep. Sessions voiced his support for the measure, arguing that President Trump has worked tirelessly in making sure that illegal immigration is curbed and that criminals are not allowed to come into the country. In a statement, Sessions argued that "for America to gain an upper hand on Drug Cartels in America, our government must have a will to win on our own soil today!" "Thank you, President Trump," Sessions added, "for your strong resolve to save our children."
"Republicans look to drop domestic spying on U.S. phones, texts" by Reuters David Morgan – U.S. Senate Republicans on Tuesday reacted skeptically to the Trump administration's request to continue a controversial but inactive domestic surveillance program that collects data on U.S. phone calls and text messages. U.S. Attorney William Barr, appearing at a luncheon with Senate Republicans, urged lawmakers to support a renewal of the National Security Agency program, along with less controversial measures due to expire next month as part of the USA Freedom Act, according to Republicans who attended the event. The NSA has shut the program down. And while the Trump administration has been pushing for its reauthorization since last August, its efforts have found little traction in Congress. "That'll be a tough sell if you don't use it," Senate Judiciary Committee chairman Lindsey Graham said after the meeting. Senator John Cornyn, a Republican who sits on both the Senate Intelligence Committee and Graham's panel, also said it would be hard to justify continuing the program. "The NSA has indicated they think on balance that the phone program isn't worth it, given their other priorities," he told reporters. Both the Republican-controlled Senate and the Democratic-led House of Representatives are preparing legislation that would discontinue the NSA program, while leaving other surveillance programs intact. Some Republicans are also seeking to place new limits on the FBI's surveillance powers, following a review by the Justice Department's internal watchdog that found the agency committed numerous violations when it conducted surveillance on a foreign-policy adviser to President Donald Trump's 2016 election campaign. The Republican president, stung by lingering claims his last campaign may have cooperated with Moscow, is reported to be pressing for changes.
"Bernie Sanders faces barrage of criticism at final Democratic debate in SC before Super Tuesday" by New York Daily News' Chris Sommerfeldt – Bernie Sanders is making the rest of the Democratic presidential candidates see red. The left-wing Vermont senator came under heavy fire during Tuesday night's Democratic debate, with the remaining candidates shredding his embrace of costly progressive policies as counterproductive to their mission of defeating President Trump. As the undisputed front-runner of the race, Sanders became the main target on stage in Charleston, South Carolina, even facing scrutiny over some technicalities about his signature "Medicare for All" plan from fellow progressive Elizabeth Warren. But it was the moderates on stage who went after Sanders in more blunt terms, as they scramble to stop his momentum ahead of Saturday's South Carolina primary and the critical Super Tuesday elections on March 3. Michael Bloomberg, who faced a brutal rhetorical beating in last week's debate in Nevada, took an early shot over recent revelations that Russia is interfering in the 2020 election to help reelect Trump by also boosting Sanders' campaign. "Vladimir Putin thinks that Donald Trump should be president of the United States, and that's why Russia is helping you get elected," Michael Bloomberg fired at Sanders, prompting roars from the crowd. Sanders shook his head in response and shifted gears by saying that, if elected president, Putin would not be interfering in "any more American elections." But Bloomberg and the other moderates were only getting started.
"CDC Warns It Expects Coronavirus to Spread in U.S." by WSJ's Brianna Abbott and Stephanie Armour – Federal health authorities said Tuesday they now expect a wider spread of the coronavirus in the U.S. and are preparing for a potential pandemic, though they remain unsure about how severe the health threat could be. Nancy Messonnier, director of the National Center for Immunization and Respiratory Diseases at the Centers for Disease Control and Prevention, said Tuesday the agency expects a sustained transmission of the virus and called for businesses, schools and communities to brace themselves and plan for potential outbreaks. "We expect we will see community spread in this country," meaning the virus circulating within local communities, said Dr. Messonnier. She added that the question isn't if the virus will expand in the U.S., but when. In the U.S., 14 locally diagnosed cases have been confirmed, with an additional 40 from the outbreak on the Diamond Princess cruise ship in Asia and three among Americans who returned from China aboard U.S.-chartered flights. So far, American public-health systems have sought to contain the virus by isolating confirmed cases while monitoring close contacts of these patients for signs of infection. This strategy is most effective when the case count is relatively low and each case can be epidemiologically linked to each other and traced to an original source, health authorities say. That is the current situation with the confirmed U.S. cases. But if the virus spreads more widely, it might become difficult or impossible to contain it with the current methods, experts say. Instead, the efforts would shift to strategies such as closing schools, canceling mass gatherings and requiring employees to work from home.
"Biden oddly suggests '150 million' people killed by guns since 2007" by Fox News' Vandana Rambaran – Former vice president Joe Biden went after the voting record of Democratic front-runner Sen. Bernie Sanders, I-Vt., on the debate stage Tuesday night, slamming Sanders for supporting legislation that gave gun manufacturers absolute immunity from liability for gun violence, but in doing so, Biden grossly overstated the number of gun deaths since the 2007 law passed. Biden, who says he is confident that he will sweep the lead in South Carolina's primaries just days away — despite crushing losses behind Sanders in the three previous early voting states– lambasted Sanders' record on gun control, particularly his vote in support of a law that protects firearms manufacturers from being held liable when gun violence and crimes are perpetrated. Sanders later disavowed the legislation in 2016. "Imagine if I stood here and said we give immunity to drug companies, we give immunity to tobacco companies. That has caused carnage on our streets," Biden said. "150 million people have been killed since 2007 when Bernie voted to exempt the gun manufacturers from liability, more than all the wars, including Vietnam from that point on." The heavily inflated figure misrepresented gun deaths in America since 2007. From 2007 to 2017, the number of firearm deaths in the U.S. was 373,663. This number includes both violent firearm deaths and unintentional or accidental deaths, according to the Center for American Progress, an organization that promotes progressive values. More in line with Biden's figures, an analysis of FBI statistics by the Center found that from 2008 through 2017, more than 1.5 million aggravated assaults involved a firearm, with rates varying significantly across the states. "I have cast thousands of votes, including bad votes. That was a bad vote," Sanders said in defense on Tuesday night. "If I'm elected, NRA [the National Rifle Association], I'm coming for you and gun manufacturers, I'm gonna take you on and I'm gonna beat you," Biden said.
"Roger Stone jury forewoman questioned in court over accusations of anti-Trump bias" by Fox News' Jake Gibson, Andrew O'Reilly, Adam Shaw – U.S. District Court Judge Amy Berman Jackson did not issue a ruling Tuesday on a motion to grant President Trump's longtime ally Roger Stone a new trial amid claims of bias being leveled against the jury forewoman. The request for a new trial is connected to forewoman Tomeka Hart, who it emerged had a history of Democratic Party activism and anti-Trump, left-wing social media posts. But Hart was questioned in a Washington federal courtroom by Jackson for just under an hour Tuesday and then by one of Stone's attorney, Seth Ginsberg, who honed in on several of Hart's social media posts in the months leading up to Stone's trial. Stone's defense team asserts that the forewoman mislead the court on her jury questionnaire when she said she couldn't remember if she had made any public statements about Stone. Hart did not check yes or no to that question but rather gave a handwritten explanation that she "couldn't remember" that she may have made posted an article on Facebook but wasn't sure. Ginsberg pressed her repeatedly on numerous posts she made that were critical of the president, including one specific post she made on Jan 25, 2019, the day of Stone's arrest, of an NPR article about multiple Trump associates who had been indicted. The jury forewoman posted that article on Facebook with the caption, "Brought to you by the lock her up peanut gallery." Jackson, however, pushed Ginsberg to stay on topic and reminded him that the question was specifically about Stone, not about the president or those close to him.
"Top election security intelligence official staying in her job after appearing to overstate Russia's efforts to aid Trump's reelection" by CNN's Kylie Atwood, Alex Marquardt and Zachary Cohen – The US intelligence community's top election security official, who appeared to have overstated the intelligence community's formal assessment of Russian interference in the 2020 election, said Tuesday she will be staying in her current post. "Ambassador Grenell has not asked me to leave. In fact, he has encouraged and affirmed his support for my position here in the organization. I have not asked to depart nor discussed resignation in any way," Shelby Pierson said in a statement Tuesday night. Pierson reportedly told lawmakers on the House Intelligence Committee earlier this month that Russia is interfering in the 2020 election with the goal of helping President Donald Trump get reelected. CNN reported on Monday that a senior intelligence official pushed back on the reports that Pierson told lawmakers during the classified briefing that Russia's efforts were aimed at helping Trump get reelected. "During the (February 13) briefing, the Intelligence Community did not state that Russia is aiding the reelection of President Trump," the senior official said. The senior intelligence official also confirmed to CNN that the briefing was a pre-coordinated effort by multiple agencies that have briefed congressional committees before, and that this closed-door session was not just about Russia but multiple foreign actors. A source told CNN last week that the briefing discussed Russia's efforts at hacking, weaponizing social media and attacks on election infrastructure. Three national security officials told CNN on Sunday that Pierson had omitted important nuance and expanded beyond the intelligence community's formal assessment, which does not include evidence that Russia's interference in this election cycle is aimed at reelecting Trump. According to the national security officials, the US intelligence community has assessed that Russia is interfering in the 2020 election and has separately assessed that Russia views Trump as a leader they can work with, but the US does not have evidence that Russia's interference this cycle is aimed at reelecting Trump.
"Man arrested after attempting to blow up vehicle outside Pentagon, police say" by CNN's Devan Cole – An Arkansas man was arrested Monday after police said he attempted to blow up a car in a parking lot outside the Pentagon. Matthew Dmitri Richardson, 19, of Fayetteville, was approached by a Pentagon police officer standing by the car with a cigarette lighter and a piece of fabric stuffed in the car's gas tank, according to a criminal complaint. He allegedly told the officer that he wanted to "blow this vehicle up." Richardson was charged with maliciously attempting to damage and destroy by means of fire a vehicle used in and affecting interstate and foreign commerce. He made his initial court appearance Tuesday afternoon in Virginia federal court, where he was assigned a public defender, according to court documents. Richardson will remain in custody through his detention hearing scheduled for Thursday afternoon. According to court documents, the owner of the car that Richardson was trying to blow up is an active duty service member who does not know Richardson. As the officer attempted to detain Richardson after he was ordered to stop what he was doing in the parking lot, he fled the scene and went to Arlington National Cemetery in Virginia, where authorities eventually found him, according to the documents, which said that as he was being arrested, Richardson said, "I was just trying to blow myself up." Richardson was arrested last week in Virginia for two counts of felony assault on a law enforcement officer, police said.
If convicted for the charges related to the incident at the Pentagon, Richardson faces between five and 20 years in prison, according to a release.
President Donald Trump @realDonaldTrump – CDC and my Administration are doing a GREAT job of handling Coronavirus, including the very early closing of our borders to certain areas of the world. It was opposed by the Dems, "too soon", but turned out to be the correct decision. No matter how well we do, however, the…..

Chuck Schumer @SenSchumer – People are saying you're incompetent because you acted incompetently Reducing our ability to prevent epidemics: incompetent Proposing cutting CDC funding: incompetent Just trusting other governments to handle this: incompetent Spin this any way you want, but it's incompetence

Marco Rubio @marcorubio – To recap tonight's Democratic debate. If they are elected you will get govt controlled internet, energy, schools and health care. And as a bonus, reefer for everyone!
Rep. Debbie Mucarsel-Powell @RepDMP – People shouldn't have to fear paying thousands of dollars for doing the responsible thing to prevent the spread of a deadly #coronavirus. But because of Trump's junk plans, which don't cover pre-existing conditions, they are. His attacks on health care are a risk to us all.
Debbie Wasserman Schultz @DWStweets – This particular presidential #coronavirus task force member is not building public confidence. @HomelandKen should rely on the pros he supervises, tell his GOP boss to stop gutting the @CDCgo , and call for serious virus fighting resources w/o raiding other public health funds.
Congressman Greg Steube @RepGregSteube –Many citizens of Florida moved to the United States to escape the tyranny of socialists like Fidel Castro. Senator Sanders' refusal to condemn Cuba's communist dictator is out of touch and dead wrong.
RepRossSpano @RepRossSpano -What a great surprise!! It's because of men and women like James Ring who have answered the call to serve and the sacrifices that their families make, that I am honored to live in America. From one parent to another, thank you James! #FL15
Rep. Lois Frankel @RepLoisFrankel -Nearly 58 MILLION people in America have been unable to pay for a prescription medicine at least once in the last 12 months. Congress must #LowerDrugCosts by passing H.R. 3 into law!
Rep. Stephanie Murphy @RepStephMurphy -Happy birthday to my good friend @RepDarrenSoto. Glad to represent central Florida alongside you.
US Rep. Darren Soto @RepDarrenSoto -Every child in America deserves an excellent public education— for their future & ours. Instead, the #TrumpBudget aims to cut $5B from public schools in 2021 alone. During #PublicSchoolsWeek, let's take a stand against this proposal & fight to strengthen public education for all!