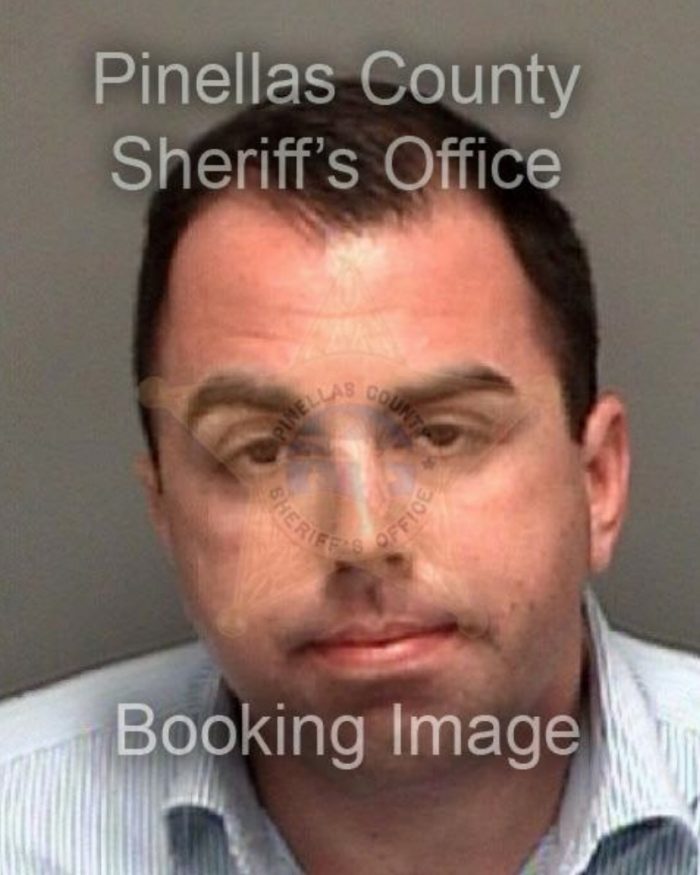 Blogger Peter Schorsch's Bad Memory
We usually don't write about Cookie Monster and his highly questionable antics, but after Florida Politics blogger Peter Schorsch decided to accuse former State Senator Frank Artiles of using an ant-Semitic slur against him, well, he had to point out and Schorsch of his past racist tweets... You can't make this up.
Oh, Florida's legislative session continues, as the annual CPAC convention in Washington, D.C. kicks off this Wednesday.
GOP congressional candidate Jessi Melton wants to kill he Porn Biz. Yeah, he actually wants to "eradicate" the industry. This may not ever happen so all of you gasping for air in shock (many of you having visited a porn site or two) there is nothing to worry about yet. READ MORE...
Visit The Floridian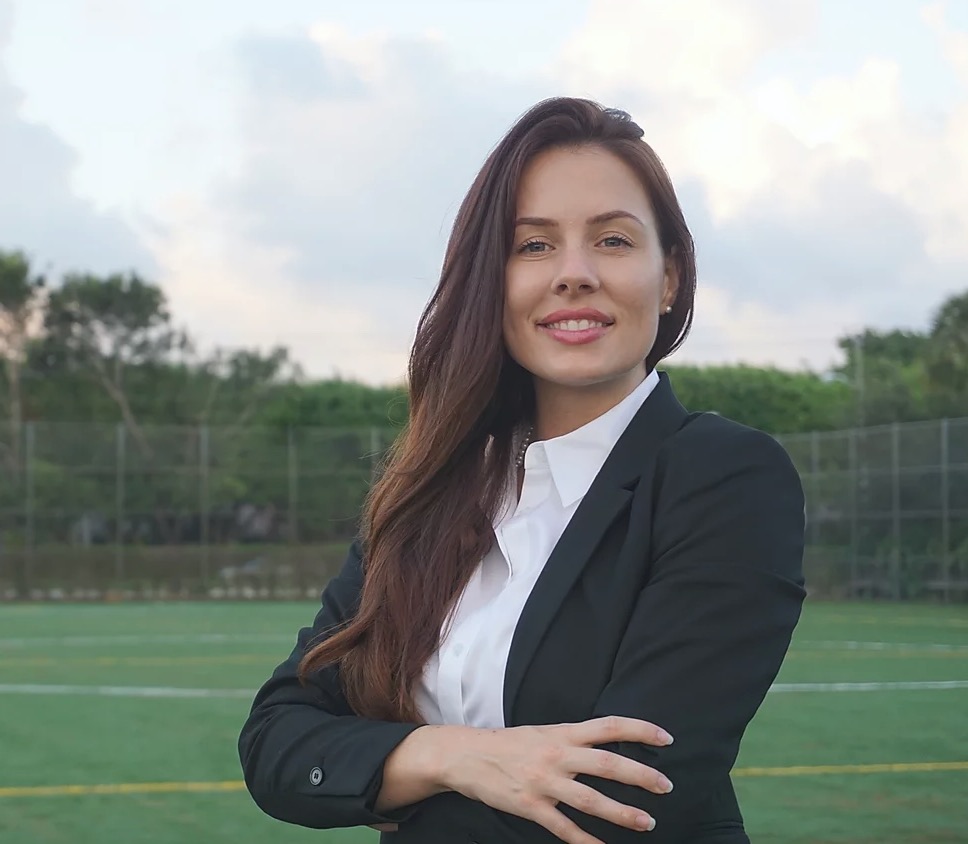 "War on Porn!" -Congressional candidate Jessi Melton wages "War on Porn" by The Floridian's Javier Manjarres – During the 2020 presidential election cycle, President Donald Trump and congressional Republicans will be campaigning to "Keep America Great" by pushing back against the progressive agenda that presidential and congressional Democrats are currently espousing. Some GOP candidates for office will even be campaigning on abolishing the Porn business. Congressional candidate Jessi Melton, a single mother and small business owner from Boca Raton, Florida that is running against Democratic Rep. Ted Deutch, has just unveiled her initiative to tackle the human trafficking epidemic by pushing an anti-Porn agenda…
"Mucarsel-Powell Denounces Bernie Sanders' Support for Castro" by The Floridian's Daniel Molina – This weekend, Vermont Senator Bernie Sanders (I) essentially secured his place as the frontrunner for the Democratic nomination after winning the Nevada caucus. In turn, former candidate Marianne Williamson endorsed him for the President, and the Sanders campaign is only looking to propel itself more. However, on his journey to the White House, it seems that not all Democrats are willing to stand behind the candidate especially with recent remarks wherein he appears to be defending Fidel Castro's socialist regime in Cuba. Commenting on the economic and social turmoil that Cuba is currently facing, and that South Florida's bipartisan leadership has been actively fighting for decades, the Democratic Socialist Senator commented that it's "Unfair to simply say everything is bad," and Democrats in South Florida are disavowing his comments. In response, freshman Rep. Debbie Mucarsel-Powell (D) shared her disapproval on Twitter, saying that "as the first South American immigrant member of Congress who proudly represents thousands of Cuban Americans, I find Senator Bernie Sanders' comments on Castro's Cuba absolutely unacceptable." If Senator Sanders is to win the White House in November, he needs to win the state of Florida, and the bipartisan response to his recent comments is proof that it could be difficult to do so if he's to court Independent voters.
"Facebook Boosts Florida With Digital Economy Sessions" by The Floridian's Daniel Molina – Facebook started the week by engaging business owners in Florida with free educational sessions aimed "to help local businesses grow in an increasingly digital economy." The event called Boost with Facebook offered sessions that were held in locations such as Port Charlotte, Homestead and Orlando. Hundreds of business owners took advantage of this opportunity, and Florida lawmakers were also in attendance, which included Rep. Debbie Mucarsel-Powell (D) and Rep. Greg Steube (R). Commenting on the effectiveness of holding these events, Rep. Mucarsel-Powell explained that "as the U.S. Representative for Florida's 26th district, I represent more than 13,000 small business." In turn, "small businesses and entrepreneurs create over half of the jobs available in our district and keeps our economy healthy." So, "with new technological advances come new tools that help South Florida businesses grow and connect with their customers." And, "these technological developments are everchanging so it's important to stay informed." Rep. Steube echoed in the Florida Democrats' remarks, adding that "our community is blessed with many small businesses that are truly the backbone of my district and the state of Florida." He asserted that "supporting these businesses and ensuring they have the tools they need to succeed is one of my top priorities in Congress."
"Trump Kicks Off Two-Day India Trip with 'Namaste Trump' Rally" by The Floridian's Mona Salama – President Trump began a two-day visit to India, joining Prime Minister Narendra Modi at a 'Namaste Trump' rally in a newly renovated world's largest cricket stadium on Monday. In addressing the enthusiastic crowd, Trump called Modi a "true friend," praising his leadership, while thanking the Indian people for its warm welcome. "Let me begin by expressing my profound gratitude to an exceptional leader, a great champion of India, a man who works night and day for his country, and a man I am proud to call my true friend: Prime Minister Modi," Trump said, during his 30 minute remark, adding he is a tough leader. "The First Lady and I have just traveled 8,000 miles around the globe to deliver a message to every citizen across this nation: America loves India, America respects India, and America will always be faithful and loyal friends to the Indian people. To the hundreds of thousands of everyday citizens who have come out and lined the streets in a stunning display of Indian culture and kindness, and to the 125,000 people in this great stadium today, thank you for the spectacular welcome to your magnificent country. Melania and my family, we will always remember this remarkable hospitality." More than 100,000 people packed the cricket stadium in Ahmedabad, nearly all of then wearing white caps with the name of the event, "Namaste, Trump." The event was a sequel to the "Howdy, Modi" rally Trump held for the Indian Prime Minister in Houston last September.
"Buttigieg embraces Sanders' extreme "ideals," then bashes them" by The Floridian's Javier Manjarres – As Sen. Bernie Sanders inches closer to running away with the 2020 Democratic presidential nomination, Mayor Pete Buttigieg, who is currently running second behind Sanders is taking a swipe at the senior senator's ideology while at the same time praising it. "Senator Sanders believes in an inflexible, ideological revolution that leaves out most Democrats, not to mention most Americans," Buttigieg said. But that ideology is exactly what Buttigieg and just about every other presidential primary opponent (except Bloomberg) prescribe to, as the Indiana native aligned and likened Sanders' Socialist ideals with those of his own and of the broader Democratic electorate. "[I]n a few short days we can go one way or the other as a party…. I respect my friend Sen. Sanders. I believe the ideals he talks about are ideals we all share. But I also believe the way we build the movement to defeat Donald Trump is to bring them into our tent and not to call them names online." Buttigieg sees the writing on the wall, as do the rest of the field, including vice president Joe Biden who is banking his campaign on South Carolina. The latest average of Democratic presidential polls shows that Sanders could be on the verge of running away with the nomination, but Buttigieg, Biden, and Bloomberg are steady support as all three compete for second place.
"Salazar blisters Shalala for not denouncing AOC's socialist views" by The Floridian's Javier Manjarres – The recent pro-Fidel Castro comments 2020 Democratic presidential candidate and Sen. Bernie Sanders made on CBS 60 Minutes has enraged Republicans and upset Democrats, including Rep. Donna Shalala (D). Rep. Shalala tweeted a kitten meme with the words "C'mon Bro" written across the image when she denounced Sanders'remarks by tweeting that she hoped the senator would first "take time to speak to" some of her constituents before singing the "praises of a murderous tyrant like Fidel Castro." Shalala's word may have been tough talk to most, but her Republican congressional opponent, Maria Elvira Salazar, the freshman congresswoman's slap on the wrist to Sanders was not enough. Salazar took issue with Kitty. In a series of tweets, Salazar blistered Shalala for refusing to denounce Rep. Alexandria Ocasio-Cortez and "The Squad" who she says are "singing the same tune" and suggesting that she "break away from the family" she votes with 90% of the time. Ouch! "Communism and socialism are issues we don't make light of or minimize, at least not here in Miami. Donna, you and your "Bro" Bernie Sanders still don't get it. There is nothing cute about your cat meme. It's insulting."-1/3
"You probably don't know State Rep. Spencer Roach as well as you think" by The Capitolist's Alyssa Parker – If you are in Tallahassee and are looking to meet Representative Spencer Roach, you might catch him at Whataburger wolfing a double cheeseburger with jalapeños. But when Roach isn't there or in the Capitol building representing Florida's district 79, he is home in North Fort Myers with his two foster children. Roach, who is single, recently obtained his foster care license over Thanksgiving week and he now has custody of two siblings, both still in diapers. "I have learned a lot," says Roach when speaking about foster parenthood. "Which sippy cups are the best, the mysterious way pacifiers disappear, the importance of bathtub toys and the need to have snacks/juice at the ready for car rides. The fact that you need an engineering degree to install a newer-model car seat, and the best way to get chocolate milk out of an expensive rug." After serving 10 years in the United States Coast Guard, Roach had ample opportunity to hone his time management skills. So how does he manage his time now, being both a legislator and a single foster parent? "For someone who has never been a parent, the weight of responsibility is awe-inspiring: to have two children handed to you with a custody letter from the state noting that you are responsible for their safety and well being. It's hard to describe the feeling to know that you are their whole world, that someone is depending on you for their need. It is sort of humbling and kind of scary at the same time." said Roach. While his parental responsibilities come first, he spends a lot of time serving the people in his district. The two priorities often go hand-in-hand. When asked about what his first priority was for his first year in office, Roach explained his passion for the children of Florida's foster care system. "My signature accomplishment in my first session was House Bill 421, titled "A Year is a Long Time in the Life of a Child Act." This bill reduced the amount of time abused and neglected children spend in foster care to one year," said Roach. "No child should languish for years in the foster care system, and every kid deserves a permanent home. When I presented this bill on the House floor, I asked the members to use their vote to send a message to the 24,000 kids in foster care that their voice has been heard and that help is on the way."
"CD3 candidate Gavin Rollins headlines Fox News segments over the weekend" by The Capitolist's Jordan Kirkland – Florida congressional candidate Gavin Rollins had a busy weekend, appearing on a major news network to discuss a multitude of topics relevant to this year's election cycle. The Florida National Guard veteran, who is running to replace U.S. Representative Ted Yoho in Florida's 3rd Congressional District, was interviewed Friday by Fox News to discuss the GOP's momentum heading into the pivotal 2020 elections. "I think people are excited and energized, and they also have concern," Rollins said when asked about why a record breaking number of Republicans were running in 2020. "They're concerned if we don't do something now we could lose our country." Rollins comments come as Senator Bernie Sanders won the Nevada Caucuses over the weekend, putting separation between himself and the rest of the Democratic primary. The Clay County commissioner and school teacher also weighed in on the the president, citing his service under President Donald Trump as the catalyst that ignited his congressional bid. "I actually had the honor of serving under President Trump," Rollins said, citing his military background that included deployments in East Africa . "He had my back in the combat zone, and when I returned home I realized he's getting some incoming fire from D.C., and we need to send a soldier to Washington D.C. to support him and fight against socialism."
"Sanders's Comments on Fidel Castro Provoke Anger in Florida" by New York Times' Patricia Mazzei – Comments from Senator Bernie Sanders praising aspects of the Communist Cuban revolution drew a forceful rebuke on Monday from Cuban-Americans, Florida Democrats and several of Mr. Sanders's opponents, who cast him as too extreme in his views to represent the party as its presidential nominee. Mr. Sanders's remarks threatened to undercut his candidacy in the nation's largest presidential battleground state as he seeks to build momentum on a broader scale after a series of early primary victories. In Florida, Mr. Sanders stands to alienate not just Cubans but also a far more diverse group of Latinos, including Colombians, Nicaraguans and Venezuelans, than the ones he won overwhelmingly in Saturday's Nevada caucuses. "I'm totally disgusted and insulted," said Lourdes Diaz, the president of the Democratic Hispanic Caucus in Broward County, who is Cuban-American. "Maybe this will open people's eyes to how super, super liberal and radical Bernie is. I'm not going to defend him anymore. I'm over it." In a "60 Minutes" interview that aired Sunday night on CBS, Mr. Sanders said he opposed "the authoritarian nature" of the Cuban regime. "But you know, it's unfair to simply say everything is bad," Mr. Sanders told the host, Anderson Cooper. "When Fidel Castro came to office, you know what he did? He had a massive literacy program. Is that a bad thing? Even though Fidel Castro did it?" Mr. Cooper noted that many political dissidents remained imprisoned in Cuba. "That's right," Mr. Sanders acknowledged. "And we condemn that."
"Parental consent goes to DeSantis for signature" by My Panhandle's S. Brady Calhoun – Minors who seek abortions would be required to obtain parental consent or convince judges to waive the requirement under a bill that received final legislative approval Thursday and has the support of Gov. Ron DeSantis. Thursday's 75-43 vote in the House was a victory for DeSantis, who said on the opening day of this year's legislative session that he hoped the proposal "will make its way to my desk during this session." The Senate voted 23-17 to pass the bill (SB 404) on Feb. 6. Before the vote Thursday, DeSantis said Florida's current abortion laws involving minors are an "outlier" among other states. Regardless of the "underlying issue," he said, parents "want to be involved with what's going on with their kids." Laura Goodhue, Planned Parenthood of Florida PAC campaign manager, issued a statement following the vote accusing Republicans of playing politics in an election year and vowing to mobilize what she called an "unprecedented campaign to register, educate and turn out Floridians who will vote to hold these politicians accountable." "So, legislators, if you voted for this assault on our rights and our health, we have a message for you — we'll see you at the polls," Goodhue said. The bill passed on a near party-line vote, with Rep. Heather Fitzenhagen, R-Fort Myers, and Rep. Holly Raschein, R- Key Largo, joining Democrats in opposition. Rep. James Bush, D-Miami, Rep. Kimberly Daniels, D-Jacksonville, Rep. Al Jacquet, D-Riviera Beach, Rep. Anika Omphroy, D- Lauderdale Lakes, and Rep. Patricia Williams, D-Lauderdale Lakes, voted with Republicans to support the bill.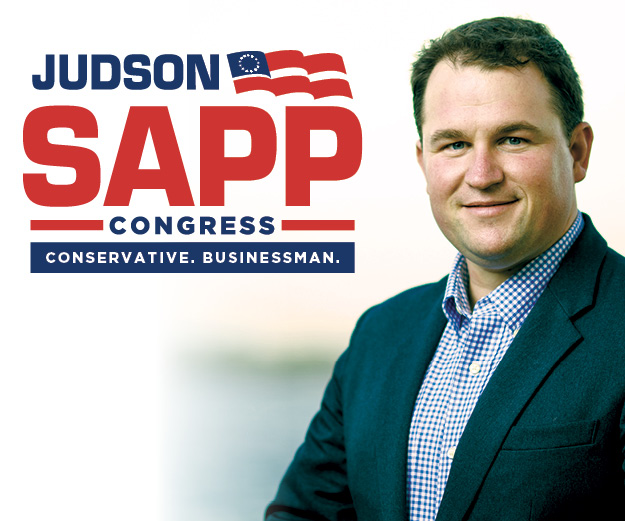 "White House submits $1.25 billion emergency request as part of $2.5 billion coronavirus effort" by CNN's Phil Mattingly – The White House has requested $1.25 billion in emergency funding to address the novel coronavirus, part of an effort to direct as much as $2.5 billion in total funds to bolster its response to the growing global crisis, according to a letter obtained by CNN. "To this point, no agency has been inhibited in response efforts due to resources or authorities," Russell Vought, the acting director at the Office of Management and Budget, wrote in the letter to lawmakers requesting the funds. "However, much is still unknown about the virus and the disease it causes." In total, Vought wrote, the administration expects "to allocate at least $2.5 billion in total resources" for the response effort. Much of that support would come from shifting funds already appropriated to other government agencies toward the effort. Lawmakers said they were preparing for the administration's request to reach Capitol Hill, even as the final numbers were still in flux in advance of the letter sent Monday evening. Senate Appropriations Chairman Richard Shelby, an Alabama Republican, told reporters Monday that his staff had been in discussions with the White House about the looming request.
The news comes on the eve of a briefing Tuesday morning on the coronavirus for all senators in a classified setting, two sources with knowledge of the plans tell CNN. Along with the $1.25 billion emergency funding request, the White House requested that an additional $535 million in emergency funding previously appropriated for the prevention and treatment of Ebola be redirected toward the effort to counter coronavirus.
"Dow plunges 1,000 points, posting its worst day in two years as coronavirus fears spike" by CNN's Rob McLean, Laura He and Anneken Tappe – Stock markets plunged around the world Monday after the number of coronavirus cases surged in Italy and South Korea, putting two more major economies at risk from a virus that has already caused widespread disruption in China. The Dow (INDU) closed 1,032 points, or 3.6%, lower, marking its worst day in two years, when it closed down more than 1,000 points twice within a week as inflation fears gripped Wall Street. On February 5 and again on February 8, 2018, the Dow's percentage drop was more than 4% on both days. Since the index is higher now, on a percentage basis Monday's selloff isn't as dramatic as other drops in the Dow's history. Still, it was only the third time in history that the index closed more than 1,000 lower. It is now in the red for the year and at its lowest point total since December 11. The S&P 500 (SPX) and the Nasdaq Composite (COMP) also fell sharply. The S&P ended down 3.4%, while the Nasdaq dropped 3.7%. The VIX (VIX), a measure of market volatility, shot up more than 46%. The declines in the United States follow steep losses in Asia and Europe on Monday as investors take in the risks to corporate profits and economic growth posed by the coronavirus' spread. South Korea's Kospi (KOSPI) index closed down nearly 3.9%, its worst day since October 2018, after coronavirus cases in the country surged past 800. Italy's main index finished down 5.4%, after the number of cases there topped 200 — including five deaths — and authorities started shutting down public buildings, schools and sports events in parts of the country.
"Federal appeals court allows abortion-referral restriction to go into effect" by CNN's Caroline Kelly – A block on clinics in the federally funded Title X family planning program referring patients to abortion providers will take effect as challenges play out in the lower courts, a federal appeals court ruled on Monday in a win for the Trump administration. Lower courts have consistently opposed the Department of Health and Human Services' desire to block referrals, and reproductive rights groups have pushed back against the so-called "gag rule," arguing that it has already harmed low-income women. The rule was challenged in federal courts in California, Oregon and Washington state last year, all of which blocked it. But the 9th US Circuit Court of Appeals ruled Monday that HHS is within its rights to modify the program.
"The Final Rule is not arbitrary and capricious because HHS properly examined the relevant considerations and gave reasonable explanations," the court ruled. But Circuit Judge Richard Paez wrote a fiery counterpoint to the ruling, citing the district judges' rulings in a dissent joined by three of the other 9th Circuit judges. "In vacating the district courts' preliminary injunctions, the majority sanctions the agency's gross overreach and puts its own policy preferences before the law," Paez wrote. "Women and their families will suffer for it. I strongly dissent." The appeals court has repeatedly given the rule the green light, upholding it in June, July and August. Planned Parenthood, a key provider that covered 40% of the Title X program's participants, opted to withdraw from the program after the 9th Circuit ruled last August that the regulations could go into effect.
"Bernie Sanders reveals 'major plans' to be funded in part by new taxes, lawsuits" by Fox News' Gregg Re – Bernie Sanders unexpectedly released a fact-sheet Monday night explaining that he'd pay for his sweeping new government programs through new taxes and massive lawsuits, as well as by slashing spending on the military, among other methods. The move sought to head off complaints from Republicans and some rival Democrats that his plans were economically unrealistic, especially after a head-turning CBS News interview in which the frustrated Vermont senator said he couldn't "rattle off to you every nickle and every dime" about his proposed expenditures. He released his plan on his website just minutes after abruptly promising to do so during a CNN town hall. However, the fact-sheet highlighted for the first time that many of Sanders' expected cost-saving measures relied heavily on conjecture. For example, Sanders' document asserts matter-of-factly that a "modest tax on Wall Street speculation ... will raise an estimated $2.4 trillion over ten years" and, in one fell swoop, make all "public colleges, universities and trade schools tuition-free ... and cancel all student debt over the next decade." Housing for everyone would cost $2.5 trillion over ten years, and would be paid entirely by a "wealth tax on the top one-tenth of one percent," raising a total of $4.35 trillion. Similarly, "universal childcare and pre-school to every family in America" would be provided with a wealth tax on the "top 0.1 percent," again raising more than $4 trillion. Sanders' plan did not discuss the possible stock market ramificiations of a major seizure of some of this wealth, much of which is held in markets and other investments. The plan also did not discuss how the government would be able to reliably obtain the money, given that many investments could easily be liquidated or transferred elsewhere.
"In Supreme Court dissent, Thomas cites Thomas in arguing to overturn decision authored by Thomas" by Fox News' Tyler Olson – Even by Supreme Court standards, this development takes a minute to wrap your head around. In a dissent to the high court's decision Monday not to hear a tax case, Supreme Court Justice Clarence Thomas managed to cite an opinion that he wrote while making the case for why the tribunal should overturn a precedent he authored. The case the court turned back, Baldwin v. United States, involves a couple who sued the IRS to recover their tax return, claiming that the agency changed its rules after they mailed their forms and after the federal courts interpreted a rule that applied to the couple's return. The case would rest on the controversial Chevron deference, a doctrine holding that the federal courts will "adopt an agency's interpretation of an ambiguous statute if that interpretation ... is 'reasonable'" and a case called Brand X, the majority opinion for which Thomas authored. Brand X established that courts must accept a federal agency's interpretation of a law even if the court has already ruled on that law, saying that such a stance "follows from Chevron." Thomas wrote Monday that he is no longer so sure he was right in Brand X or the court itself was right in Chevron. "Although I authored Brand X, 'it is never too late to 'surrende[r] former views to a better considered position,'" Thomas wrote in his Monday dissent, quoting himself from a 2018 opinion in South Dakota v. Wayfair, Inc. Thomas has recently been quite vocal in advocating for the court to overturn a variety of precedents, saying in one opinion last year that when "faced with a demonstrably erroneous precedent, my rule is simple: We should not follow it."
"Bloomberg's debate strategy: Nuke Bernie" by Politico's Sally Goldenberg – Mike Bloomberg and a handful of staffers spent Monday at the so-called "happiest place on earth," preparing for the bruising task ahead the next day. Hunkered down at the Four Seasons hotel in Florida's Disney World, the former New York mayor prepared for a mission to salvage his half-billion-dollar investment in the presidential race with a debate performance designed to quiet the critics and stall frontrunner Bernie Sanders' momentum. After a disastrous first outing — his net favorability rating dropped 20 points in the aftermath, according to Morning Consult — Bloomberg's debate goals in the Charleston, S.C., debate are twofold: Persuade viewers that Sanders is too divisive to defeat President Donald Trump in November, while sidestepping landmines surrounding complaints from women at his private media company and his race-based policing practices as mayor. "The debate tomorrow night and the campaign in general … needs to be about one candidate and that's Bernie Sanders," Dan Kanninen, a top strategist overseeing Bloomberg's states operation, said in a conference call with reporters Monday morning. "We've been saying for some time that the nature of this contest means someone with even a small plurality of delegates can come away with an outsize and disproportionate delegate lead." When asked about the former mayor's rusty debate performance last week in Las Vegas — when he was skewered by Elizabeth Warren over the particulars of legal complaints women filed about the workplace culture he fostered at his private media company — Kanninen said Bloomberg "left that debate so much stronger in the second half, as he got his feet underneath him."
"Judge sets hearing on Roger Stone's new-trial motion" by Politico's Josh Gerstein – A judge has scheduled a pair of hearings for Tuesday in longtime Trump adviser Roger Stone's criminal case, as she considers how to resolve a motion Stone's defense filed seeking a new trial based on alleged misconduct by one of the jurors in his case. U.S. District Court Judge Amy Berman Jackson, who sentenced Stone last week to more than three years in prison for impeding official investigations into Russian meddling in the 2016 presidential race, said in a brief order Monday that she plans to take up the juror-focused motion behind closed doors in her Washington courtroom at 2 p.m. on Tuesday. The court has kept the details of Stone's motion under wraps since it was filed more than a week ago, but Jackson's order Monday revealed that Stone's defense recently moved to open the related court filings and any planned hearing to the public. Jackson, an appointee of President Barack Obama, said she'll hold an open court session half an hour before the scheduled closed one to discuss whether the public should have access to the arguments about the juror. The defense motion is believed to refer to a woman who has identified herself as the foreperson of the jury at Stone's weeklong trial last November, Tomeka Hart. Hart is an attorney who formerly served on the Memphis school board and mounted an unsuccessful bid for the Democratic nomination in Tennessee's 9th District in 2012. Hart ignored reporters inquiries at the conclusion of the trial, but after the four prosecutors who handled Stone's trial quit two weeks ago amid a furor over an intervention in the case by Attorney General Bill Barr, Hart posted a message on Facebook acknowledging her role and defending the prosecution team.
"Supreme Court to Consider Religious Rights Case Involving Same-Sex Couples" by WSJ's Jess Bravin and Brent Kendall – The Supreme Court will consider whether the Constitution allows a Catholic organization to reject same-sex couples as foster parents in a city-funded child-welfare program, despite a local ordinance prohibiting discrimination based on sexual orientation. The case—a potential watershed for religious rights—pits the city of Philadelphia against Catholic Social Services, an arm of the Archdiocese of Philadelphia that has been placing foster children in homes since 1919. The city suspended referrals to the organization after learning it wouldn't consider same-sex couples, and it declined to renew its contract after it expired. Catholic Social Services sued, contending that the constitutional guarantee of religious exercise prohibited the city from imposing the nondiscrimination requirement on its foster-care contracts. "I'm relieved to hear that the Supreme Court will weigh in on faith-based adoption and foster care," said Lori Windham, senior counsel at Becket, a religious-rights advocacy group that represents Catholic Social Services. "We are confident that the court will realize that the best solution is the one that has worked in Philadelphia for a century—all hands on deck for foster kids." Philadelphia's chief legal officer, City Solicitor Marcel Pratt, said the case "is ultimately about serving the youth in our care, and the best way to do that is by upholding our sincere commitment to the dignity of all people, including our LGBTQ community." More broadly, Monday's announcement signals another step for the court's conservative majority in re-examining the boundaries between church and state that some justices say improperly curtail many Americans' religious exercise. While some religious-exercise decisions in recent years have been based on federal statutes that Congress is free to review, the Philadelphia case potentially holds even broader significance as it is based on constitutional provisions that can't be amended by lawmakers.
"No, Bernie Sanders is not 'the unity candidate'" by Washington Examiner's Kaylee McGhee – Can a self-proclaimed socialist win the moderates and independents necessary to beat President Trump? Bernie Sanders's supporters seem to think so. Indeed, some have even taken to calling Sanders "the unity candidate." Sanders's sweeping victory in Nevada, combined with his win in New Hampshire and his tie in Iowa with Pete Buttigieg, proves that his campaign has built a grassroots coalition of young and minority voters. But Sanders is still a controversial pick, even among Democratic voters eager to see Trump defeated. Nevada's largest union, for example, openly opposed Sanders ahead of the caucus, arguing that his radical "Medicare for all" proposal would hurt union workers more than it would help them. And many more Democrats, most of whom happen to fall under Sanders's "establishment" label, are in fits at the idea of a Sanders/Trump cage match. Longtime Democratic strategist James Carville declared this weekend that those who argue Sanders will "galvanize sleepy parts of the electorate" are political "fool[s]." Others have rightly pointed out that Sanders might hate the establishment, but his 30-year congressional career has yielded few results compared to other Democrats willing to work within the system. These are important concerns, and Sanders's base should address them rather than casually dismiss them as outdated complaints oozing from politicos who fear change. Because the fact is, there are plenty of people in this country who fear the change Sanders is proposing. His policies are arguably the most radical of any presidential candidate — from "Medicare for all," to an outright ban on fracking, to wealth and corporate taxes. Sanders won't moderate these positions, which means the Nevada Culinary Union's opposition to Sanders is just the beginning of the backlash he will face.
"If 'Zombie Biden' stays in race, it's curtains for mainstream Democratic Party: Chris Stirewalt" by Fox News' Matt London – Fox News politics editor Chris Stirewalt said moderate Democrats are concerned that a "zombie Biden" may spoil their last, best chance to stop Sen. Bernie Sanders, I-Vt., from becoming their party's next nominee for president of the United States. Nevada Democrats will hold their caucuses on Saturday and Sanders is leading the field of candidates by double-digits, according to the RealClearPolitics average of polling in the state. However, one national frontrunner is not even under consideration in the Silver State. "The whole thing is weird because the person who's in second place nationally isn't on the ballot," said Stirewalt on Fox Nation's "What Are The Odds?" "Mike Bloomberg... is the leading contender right now for the establishment or normal lane of the Democratic Party, the mainstream Democrat candidate, he's the frontrunner." According to Stirewalt, if Sanders wins in Nevada by a wide margin, he will be well-positioned to eventually claim the party's nomination. "That sets Bernie up for his ongoing, stretch run to Super Tuesday and to soak up hundreds and hundreds and hundreds of delegates and get to the place where... nobody's going to catch him in. The best you can hope to do is force a contested convention." But there's another bad potential outcome in Nevada for establishment Democrats -- a seemingly respectable finish by the troubled Joe Biden campaign. "If Biden does OK in Nevada and he's the second-place finisher. ... and goes on to South Carolina... if he does OK in these states," Stirewalt argued, "the possibility of stopping Bernie Sanders goes to basically zero for Democrats."
President Donald Trump @realDonaldTrump - "Sotomayor accuses GOP appointed Justices of being biased in favor of Trump." @IngrahamAngle @FoxNews his is a terrible thing to say. Trying to "shame" some into voting her way? She never criticized Justice Ginsberg when she called me a "faker". Both should recuse themselves..

Nancy Pelosi @SpeakerPelosi - Americans need a coordinated, fully-funded, whole-of-government response to keep them and their loved ones safe. The President's request for coronavirus response funding is long overdue and completely inadequate to the scale of this emergency.

Rick Scott @SenRickScott - The Cuban regime has arbitrarily arrested @OscarBiscet. Oscar is a former political prisoner and human rights advocate who has remained steadfast in his fight against the Castro regime. Cuba continues to persecute those who stand in their way. We demand his immediate release!
Rep. Ted Deutch @RepTedDeutch - In 2018, Floridians overwhelmingly supported restoring voting rights to over 1.6 million former felons. The court's ruling is an important reminder to legislators that a person's voting rights shouldn't be determined by their ability to meet financial requirements.
Debbie Wasserman Schultz @DWStweets - I raised alarm bells on Maduro's Russian coordination, so I welcome these oil sanctions. Congress's just-passed Verdad Act includes my legislation requiring a clear State Dept. strategy to combat Kremlin influence in #Venezuela. We still have work to do
Matt Gaetz @mattgaetz - Mick & I both spoke at an event in FL Saturday & he used the same line. All 300+ in the room understood it correctly - as giving reverence to the President's sound discernment in a sea of varying views and high-pressure decision points. Mick was praising the President.