Leaks, Cover-ups, and Cronyism
It's an election year and President Donald Trump is running for re-election, but things are not well at the Republican Party of Florida.
It doesn't have to be this way. Aside from having fundraising issues, Gruters' leadership is once again called into question.
Twitter Trolls Roll on POLITICO's Gary Fineout
It's known that the Twitter world is filled with all kinds of trolls living under all kind of rocks and shady spots.
Whenever Trump World goes after the "Fake News" it's usually for a valid reason, but this time they got it all wrong.
Visit The Floridian

"Roger Stone's sentencing will influence Laura Loomer's congressional race" by The Floridian's Javier Manjarres – President Trump's long-time friend and political consultant Roger Stone is about to get sentenced to federal prison after being convicted of several felonies, including lying to Congress, but for how long? Speaker Nancy Pelosi all-but signaled that she would possibly go after the president with an "interference" charge after he expressed his distaste for the new sentencing recommendations handed over by the Department of Justice prosecutors. Believe it or not, Stone's sentencing will have congressional ramifications for Democrats in Florida, as one of Stone's close friends, activist Laura Loomer, is running against Democrat Rep. Lois Frankel in CD 21, one of the loudest Florida voices in favor of impeachment. Loomer will surely rebuke the sentencing and campaign on the notion that Stone would not have been arrested and subsequently convicted if the Mueller investigation did not take place. Loomer orchestrated a rally outside of Stone's Fort Lauderdale residence after the now-infamous and unnecessary FBI raid on Stone 'compound' and spend Thanksgiving dinner with the Stone family. Stone has already endorsed Loomer, and Trump has retweeted support for the 26-year-old Palm Beach resident.
"Dr. Fig Channels Trump, Calls Opponent 'Shady' " by The Floridian's Daniel Molina – Dr. William Figlesthaler, known as "Dr. Fig," is one of the many Republicans running for office and looking to keep Florida red. Channeling the President, the Dr. shared his thoughts on Twitter regarding Rep. "Shady Mayor Randy" Henderson (D). In a series of tweets, the Republican that's running for Florida's 19th congressional district took shots at Henderson, saying that he "is getting stomped so hard, even his own party is turning on him." He added that "like most big liberal run towns, Fort Myers has gone to the dogs under Randy." In fact, the Dr. explained that "the crime rate in Fort Myers "is staggering," which is "10X that of other cities." "Randy thinks he is ready to help run the country, but he has run his city into the ground," and because of that "Southwest Florida deserves so much better." Since announcing his run for office, the Dr. has consistently maintained that he is "Fighting to protect the conservative values of those who call" Southwest Florida their home. In an effort to replace retiring Rep. Francis Rooney (R), who announced late last year that he would not be seeking reelection, "Dr. Fig" is considered a possible frontrunner to win the race.
"Mucarsel-Powell Scores Funding for Septic Project" by The Floridian's Daniel Molina – Today, Florida Rep. Debbie Mucarsel-Powell (D) announced the "largest funding allotment for Keys septic to sewer project in a decade." Calling it "a win for public health, environment, and local economy," the sunshine state congresswoman informed that the U.S. Army Corps would be providing "$5 million to Florida Keys water quality improvement program." As the Vice Chair of the Water Resources and Environment Subcommittee, Rep. Mucarsel-Powell commented, "I am thrilled that my efforts over this past year have resulted in the largest reimbursement for this critical Keys' project in a decade." She added that "this transition has been crucial for public health, the protection of our delicate natural environment, and every aspect of the local economy." As well, she detailed that "while this is a step in the right direction, I will continue to advocate for the remainder of the funds." Thanking her for commitment, Rep. Grace F. Napolitano (D), the Chairwoman for the Subcommittee on Water Resources and Environment, said that "in her first year with the Subcommittee, Ms. Mucarsel-Powell has been a tireless advocate for protecting the water quality of South Florida, including the Keys and the Everglades, which is reflected in this announcement by the Corps." Cumulatively, the Keys have received $68.5 million from the federal government out of the $100 million that were authorized by Congress for FKWQIP. 
"Florida progressives launch ads aimed at specific Latino groups" by NBC News's Carmen Sesin – Latinos are a coveted voting bloc in the battleground state of Florida — but they're not one group when it comes to their countries of origin and the issues on which they focus. To that end, a progressive political action committee has been releasing a series of ads targeting specific Latino groups as the voting registration deadline approaches. Forward Florida Action has begun airing Spanish-language radio ads this month across the state encouraging voters to register as Democrats before the Feb. 18 deadline to participate in the presidential primary. One radio ad targeting Puerto Ricans tells prospective voters that as "our families suffer the impact of hurricanes and earthquakes, this president throws paper towels at our people," referring to President Donald Trump's gesture during his visit following Hurricane Maria. Another radio ad, aimed at Florida's Mexican American voters, tells them that after they made it in the United States through their labor and worked to become citizens, Trump and his administration don't value them. "They tell us to go back to where we came from because they see our skin color and they hear us speaking Spanish," the ad says. "Demand respect…Be part of the change and let's choose a new president together." In a third radio ad geared toward the general Latino population, different narrators say things such as, "We came to escape oppression and to live in a country with democratic values," as well as "We work, we study, and some of us do the work no one else wants to do…We are fed up with the discrimination."
"Florida Lawmakers Seeking to Ban Local Regulations of Airbnbs" by Florida Insider – State of Florida Capitol Building and the entrance for legislators in Tallahassee, Florida, United States on February 21, 2018. Vacation rental companies like Airbnb support prohibiting local rental regulations. There are communities with large numbers of rentals, however, that oppose the bill. Florida cities and counties have fought state legislation from imposing local regulations on them. Many property owners in parts of the state where short-term home rentals in single-family neighborhoods can be a noisy, disruptive nuisance oppose this. Florida's top lawmakers are sympathetic to arguments made by the industry that such rentals are vital for Florida's tourism-driven economy and that the rights of property owners should be protected. The move comes after Airbnb alone has given more than half a million dollars to Florida political committees and campaigns since 2017, either directly or through its own political committee. But efforts to limit local rental regulations have faced fierce opposition, particularly from beach towns that have seen a proliferation of large rental homes in recent years. Residents complain that living next to the rental homes is equivalent to living next to a hotel. Sen. Wilton Simpson, a Trilby Republican who is line to become Senate president next year, said in January of this year that he hopes to finally resolve one of the thornier issues the Legislature has grappled with in recent years. The Legislature banned cities and counties from adopting new vacation rental rules in 2011. Lawmakers revised the preemption statute in 2014 and allowed communities to regulate rentals, so long as they did not ban them outright or limit their frequency or duration.
"Last straw: Florida Supreme Court won't hear foam ban case" by TC Palm's Lindsey Leake – There aren't any foam bans on the Treasure Coast. Thanks to a new legal decree, there likely won't be in the future. The Florida Supreme Court announced Wednesday it would not hear Coral Gables v. Florida Retail Federation, upholding a lower court's ruling that a statute prohibiting localities from regulating foam products is constitutional. The decision marked the end of a battle begun four years earlier, almost to the day. On Feb. 9, 2016, the City of Coral Gables enacted an ordinance forbidding businesses from distributing products made of expanded polystyrene, a popular material often mistaken for Styrofoam. It joined the faction of other Sunshine State localities that had instituted similar bans on single-use plastics and polystyrene as early as 1996. Florida Statutes 500.90 took effect months later, preempting "regulation of the use or sale of polystyrene products" to the Department of Agriculture and Consumer Services. The problem? It applied to such bans enacted after Jan. 1, 2016; only Coral Gables was impacted. The FRF sued the city in 2017, arguing its foam ban was invalid, and lost. The trade organization prevailed last August, however, when an appeals court ruled in its favor. Coral Gables was effectively defeated anew when the Supreme Court declined to hear its case Wednesday.
"Florida's first black state attorney defends opposition to death penalty" by Tampa Bay Times's Allison Ross – The way Aramis Ayala sees it, there are two types of people who want to be state attorneys: those who love the law, and those who love justice. You can't be both, Ayala says, because laws are not always just. "When we rest what we do on the law, we have missed the concept of justice," said Ayala, the outgoing state attorney for Orange and Osceola counties. Ayala, the state's first black elected prosecutor, has garnered praise and notoriety for some of her initiatives that have bucked the traditional tough-on-crime philosophy. In particular, she fanned a national debate when she announced early in her term that she would not seek the death penalty in any cases, becoming one of the faces of reform prosecutors who have embraced criminal justice alternatives to capital punishment. On Wednesday, Ayala gave an impassioned, defiant speech to a group of about 80 people at the Center for Health Equity in St. Petersburg as part of Legacy Week, a yearly celebration during Black History Month of African American culture, history and success. While she said she has not decided what she plans to do next — she is not seeking re-election to a second term — she defended and promoted the work she'd done since her 2016 election. She cited, for instance, the Brady policy she put in place to try to better flag unreliable witnesses including police officers, her creation of a conviction integrity unit and her implementation of bail reform that would allow some defendants accused of more minor crimes to be released on their own recognizance.
"Miami-Dade man used student names in $560,000 fraud. He later worked at another college" by Miami Herald's David J. Neal – Two Miami-Dade men getting sentenced to federal prison after stealing identities for a $563,210 tax fraud may come off as just another tricky day in fraud-laden South Florida. What's different about Maurice Marcellus and Ludrick Joseph's scam: The identities were from students at the defunct ATI College of Health, where Marcellus worked. And, since then, Marcellus appears to have worked in the admissions office of another local college, which would give him access to the same student information. One database says Marcellus worked as a professional admissions representative at the Hialeah campus of Florida Career College as recently as 2018. When the Miami Herald phoned the Hialeah campus last week and asked for Marcellus, who isn't in federal custody yet, the reporter was told Marcellus was out to lunch. The reporter left a message. Last week, Miami Gardens resident Marcellus got five years, two for aggravated identity theft and three for possession of 15 or more unauthorized access devices (personal identity information), served consecutively. North Miami Beach resident Joseph got a four-year sentence on the same charges, two years for each., two for aggravated identity theft and two for possession of 15 or more unauthorized access devices. They're jointly responsible for the $563,210 restitution to the IRS. Marcellus managed a used car sales lot in Tallahassee among his jobs before being an academic advisor at ATI College of Health in Miami Gardens. ATI's campus closed in 2012. Also closed in 2012, at least on paper, was Marcellus' Miami Gardens business, Capital Financial Management.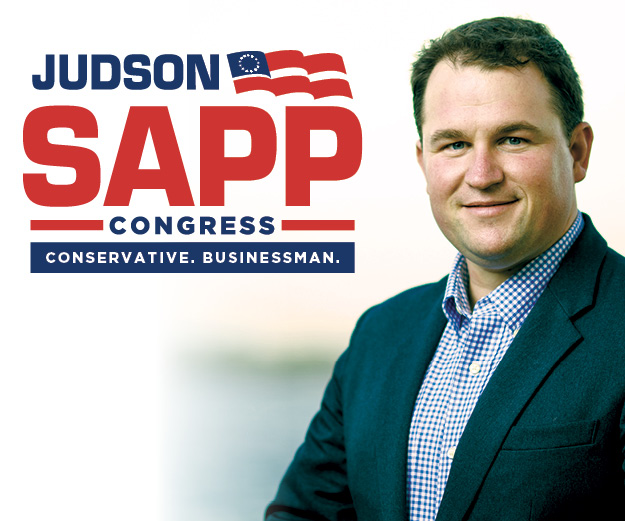 "Roger Stone jury foreperson's anti-Trump social media posts surface after she defends DOJ prosecutors" by Fox News's Gregg Re – Former Memphis City Schools Board President Tomeka Hart revealed Wednesday that she was the foreperson of the jury that convicted former Trump adviser Roger Stone on obstruction charges last year — and soon afterward, her history of Democratic activism and a string of her anti-Trump, left-wing social media posts came to light. Hart even posted specifically about the Stone case before she voted to convict, as she retweeted an argument mocking those who considered Stone's dramatic arrest in a predawn raid by a federal tactical team to be excessive force. She also suggested President Trump and his supporters are racist and praised the investigation conducted by Special Counsel Robert Mueller, which ultimately led to Stone's prosecution. Meanwhile, it emerged that U.S. District Judge Amy Berman Jackson had denied a defense request to strike a potential juror who was Obama-era press official with admitted anti-Trump views — and whose husband worked at the same Justice Department division that handled the probe leading to Stone's arrest. And, another Stone juror, Seth Cousins, donated to former Democratic presidential candidate Beto O'Rourke and other progressive causes, federal election records reviewed by Fox News show. The revelations came as Trump has called the handling of Stone's prosecution "ridiculous" and a demonstrably unfair "insult to our country." They raised the prospect that Stone's team could again seek a new trial, especially if Hart provided inaccurate responses under oath on her pretrial questionnaires concerning social media activity. The drama began when Hart confirmed to CNN and other media organizations Wednesday that she had written a Facebook post supporting the Justice Department prosecutors in the Stone case who abruptly stepped down from their posts on Tuesday, saying she "can't keep quiet any longer." The prosecutors apparently objected after senior DOJ officials overrode their recommendation to Jackson that Stone face up to 9 years in prison.
"Bernie Sanders camp blasted AOC's Iowa rally performance last month, report says" by Fox News's Dom Calicchio – When U.S. Rep. Alexandria Ocasio-Cortez filled in for Bernie Sanders at an Iowa campaign rally last month, her performance ended up irritating the Sanders camp, according to a report. The New York Democrat and fellow Sanders supporter Michael Moore shared top billing at the event in Ames, home of Iowa State University, because Sanders was busy attending President Trump's Senate impeachment trial in Washington. But Sanders campaign manager Faiz Shakir wasn't happy that Ocasio-Cortez neglected to mention Sanders' name while speaking to the crowd – as Fox News reported at the time – and others on the Sanders team thought the congresswoman went too far by encouraging the crowd not to cooperate with U.S. immigration officials as they pursue illegal immigrants, Vanity Fair reported this week. "Organizing is about tipping people off if you start to see that ICE and CBP are in communities, to try and keep people safe," Ocasio-Cortez had said, referring to U.S. Immigration and Customs Enforcement and Customs and Border Protection – two agencies that have been at odds with the nation's "sanctuary cities" and other communities vowing not to cooperate with federal agents on immigration matters. At the time, Ocasio-Cortez's immigration comments drew swift criticism from Tom Homan, former acting director of ICE, who called her remarks "dangerous" and "idiotic." "I'm disgusted," Homan said during an appearance on "Fox & Friends Weekend." "She says you want to tip off the community to keep the community safe? That's what ICE is doing."
"DOJ walkout puts frayed relationships with William Barr in spotlight" by CNN's David Shortell, Evan Perez and Katelyn Polantz – Attorney General William Barr and his lieutenants have increasingly exerted authority in politically sensitive investigations at the Justice Department, fraying relationships with prosecutors at the powerful US attorney's office in Washington, DC, and leading to an unprecedented walkout of the career attorneys handling the Roger Stone case. People familiar with the situation at the DC US attorney's office said other prosecutors have discussed resigning in the coming days following the Justice Department leadership's decision to disavow and claw back a sentencing recommendation that prosecutors had made in the case of Stone, a longtime friend of President Donald Trump. Barr, who has a reputation in the department as a micromanager, has played a role in other high-profile cases that are of particular interest to Trump, including in the final stages of the prosecution of former national security adviser Michael Flynn. Barr's role in the Stone debacle this week has elevated perennial allegations of political tampering at the Justice Department, and drew immediate calls from Democrats for an investigation. It has also raised concerns about possible interference in other politically charged cases such as one in New York's southern district where prosecutors are investigating Rudy Giuliani, the President's personal lawyer. Barr has been keeping tabs on the case with periodic briefings from New York prosecutors, but he is not personally involved in the case, Justice officials say, leaving New York prosecutors to manage the investigation. Meanwhile, Trump doubled down, punishing Jessie Liu, an official who was accused was accused of weak-kneed oversight of significant cases when she had recently led the prosecuting office, and saluting Barr on Twitter for his intervention. "Congratulations to Attorney General Bill Barr for taking charge of a case that was totally out of control and perhaps should not have even been brought," Trump wrote early Wednesday.
"Elizabeth Warren faces a harsh reality after disappointing finishes" by CNN's Gregory Krieg, MJ Lee and Daniella Diaz – The walls are closing in on Elizabeth Warren. After a devastating fourth place finish in New Hampshire Tuesday night, the Massachusetts Democrat's path to her party's nomination for president has drastically narrowed. It is a bleak new political reality for the senator, who was topping national and early state polls as recently as a handful of months ago, and at her peak, seemed to have unstoppable momentum. Instead, the first two Democratic contests in Iowa and New Hampshire showed that progressives are coalescing around Vermont Sen. Bernie Sanders, who won New Hampshire and came in a close second place in Iowa behind former South Bend, Indiana, Mayor Pete Buttigieg. To add insult to injury: Warren's Senate colleague, Amy Klobuchar of Minnesota, rode a late surge into a surprising third-place finish Tuesday night with more than double Warren's vote share. The pair of disappointing finishes leaves Warren treading water in a muddled race, with the Nevada caucuses — a contest where her campaign had long hoped her populist message would resonate — just 10 days away. Only a fraction of the delegates that will decide the Democratic primary have been awarded, but no candidate in modern political history has overcome such dire finishes in the first two contests. Warren's publicly stated plan for now? Run a marathon. Her campaign insists they have every intention of sticking it out through the Super Tuesday contests in early March, pointing to the vast majority of the delegates that are still up for grabs and touting their large organization and investments across the country — a tenuous strategy that could become unfeasible if her fundraising dries up. The candidate and her advisers have also shown no indication that they plan to make substantive changes to Warren's anti-corruption, "big structural change" message — a message that made Warren a progressive icon long before she decided to run for president, but ultimately wasn't enough to win over voters in Iowa and New Hampshire most preoccupied with defeating President Donald Trump in November.
"Chairman of Iowa Democratic Party resigns after caucus catastrophe" by CNN's Adam Levy, Paul LeBlanc and Jeff Zeleny – Iowa Democratic Party Chairman Troy Price resigned on Wednesday, according to a statement from the party. "The fact is that Democrats deserved better than what happened on caucus night," he wrote in a letter to members of the State Central Committee. "As chair of this party, I am deeply sorry for what happened and bear the responsibility for any failures on behalf of the Iowa Democratic Party. "While it is my desire to stay in this role and see this process through to completion, I do believe it is time for the Iowa Democratic Party to begin looking forward, and my presence in my current role makes that more difficult." His resignation comes more than a week after the Iowa caucuses, marred by faulty technology and arcane rules, descended into chaos. The state's treasured first-in-the-nation contest fell into turmoil as the reporting methods for the nearly 1,700 precincts broke down, halting the emergence of a clear winner and forcing a slow rollout of partial results. It took the party days to release the full count of votes and multiple campaigns highlighted errors in those counts after they were released, prompting the state party to agree to a partial recanvass of the results. Pressure had been rising on Price to resign over the last week, but he told friends he intended to stay in his post until the recanvass was completed. But since that process was taking longer than expected, allies urged him to step aside now, to begin trying to restore credibility to the party. "There was no way he could remain the face of the party," a senior Democratic official in Iowa said. "New leadership is the only way to try and move beyond this debacle." Several state Democratic officials were urging him to step aside, people familiar with the matter told CNN, so a new leader could oversee the party's efforts in the general election campaign without hard feelings and controversy from the caucuses.
"Barclays CEO Under Investigation Over Links to Jeffrey Epstein" by WSJ's Simon Clark – Barclays PLC said U.K. regulators are investigating the professional relationship between Chief Executive Jes Staley and Jeffrey Epstein, the disgraced financier who died in jail last year. The U.K.'s Financial Conduct Authority is examining how Mr. Staley characterized his relationship with Mr. Epstein to Barclays and how the U.K. lender described it to the regulator, the bank said Thursday. The probe marks the latest brush with authorities for Mr. Staley, an American. In 2018, he was hit with penalties equal to about a quarter of his 2016 pay over his efforts to unmask a whistleblower, which U.K. regulators called a "serious error of judgment." U.S. authorities also fined him over the episode. "Mr. Staley retains the full confidence of the board, and is being unanimously recommended for re-election at the annual general meeting," the London-based bank said. Mr. Staley worked at JPMorgan Chase & Co. for more than 30 years before becoming Barclays's CEO in December 2015. He told journalists Thursday that his contact with Mr. Epstein went back to 2000, when he led JPMorgan's private bank and the financier was a client. He said his contact with Mr. Epstein began to "taper off" after he left JPMorgan in 2013 and the last time he had contact with him was in the "middle to fall" of 2015. "I thought I knew him well and I didn't," Mr. Staley said. "For sure, with hindsight, with what we all know now, I deeply regret having had any relationship with Jeffrey Epstein." Mr. Epstein was found dead in August last year at a New York detention center, where he was awaiting trial on federal sex-trafficking charges, in what the New York medical examiner ruled as a suicide.
"Elizabeth Warren Hurt in Iowa, N.H. by Health-Care Scrutiny" by WSJ's Joshua Jamerson – Elizabeth Warren didn't even write the "damn bill," as Bernie Sanders calls it. But for many Democratic primary voters on the left and in the center, Medicare for All—the health-care proposal crafted by Mr. Sanders, one of Ms. Warren's chief rivals for the Democratic presidential nomination—unearthed concerns about her policy views and electability that she hasn't been able to mend. A series of attacks over health care by rivals, cautious debate performances by Ms. Warren and liberals' late-2019 move to Mr. Sanders culminated in a disappointing fourth-place finish Tuesday in New Hampshire—a state that neighbors the one she represents in the Senate and where she led the polls only a few months ago. Ms. Warren and her aides say she can recover, pointing to her third-place finish in Iowa earlier this month and the volatility of a race in which the longtime national polling leader, former Vice President Joe Biden, has finished well out of the lead in the first two states to vote. Ms. Warren remains in third place in the hunt for delegates to the party's June convention in Milwaukee, though she didn't collect any in New Hampshire, a state she had invested in heavily. And there is the question of how much longer Ms. Warren's sprawling, 1,000-person campaign can be sustained by grass-roots funding—she bans money from political-action committees and doesn't hold fundraisers with major donors—if supporters continue to move elsewhere. The campaign has been showing signs of burning through cash, spending $33.7 million while raising $21.7 million in the fourth quarter, the latest period for which the Federal Election Commission reports figures. Her campaign started the year with $13.7 million, less than Mr. Sanders or former South Bend, Ind., Mayor Pete Buttigieg, who came in second in New Hampshire.

President Donald Trump @realDonaldTrump – Mini Mike is a 5'4" mass of dead energy who does not want to be on the debate stage with these professional politicians. No boxes please. He hates Crazy Bernie and will, with enough money, possibly stop him. Bernie's people will go nuts!

Nancy Pelosi @SpeakerPelosi – Every day the GOP anti-health care lawsuit is allowed to endure is another day that Americans' health care is under threat. Today, the House filed a brief asking the Supreme Court to hear this case now.

Rick Scott @SenRickScott – Communist China has proven that it cannot be trusted, which is why I asked the @WHO to do their own in-depth analysis on the extent of the spread of #Coronavirus.
We need to get an up-to-date picture of the threat we face.
Marco Rubio @marcorubio – The legitimate Interim President of @jguaido is back in #Venezuela after a successful international trip in which the U.S. and international community made clear they will never accept the illegitimate #MaduroRegime
Rep. Debbie Mucarsel-Powell @RepDMP –It's shameful and dangerous that all it took for AG Barr to undermine the rule of law was a tweet. Barr owes the American people an explanation. The president's attempt to subvert our justice system must be checked by the DOJ Inspector General.
Rep. Ted Deutch @RepTedDeutch – Florida received a C- from @GiffordsCourage's 2019 Gun Law report & ranked 28th for gun-related deaths.
FL officials have a responsibility to prevent gun violence & keep our cities safe.
Rep. Lois Frankel @RepLoisFrankel – Port Everglades must modernize & expand, or new ships will pass us by – taking with them thousands of new jobs & millions of dollars from the South Florida economy.
I'm excited to see this critical port deepening project officially begin!
Rep. Brian Mast @RepBrianMast – This funding will go a long way toward helping us get critical water infrastructure projects like the EAA Southern Storage Reservoir built ahead of schedule!
Chip LaMarca @ChipLaMarca– Thank you for clarifying that bills like ours in the @FLHouseofReps
(HB 7051) are not "pay to play" and will only benefit those intercollegiate athletes who seek to enter the free market with ingenuity and creativity outside of their team play.
Shevrin Jones @ShevrinJones– Just before you think about giving up, remember there's always someone depending and looking up to you, praying that you make it. #GM
Rep. Amy Mercado @AmyMercado -Presented House Bill 1259 Restrictive Housing for Incarcerated Pregnant Women by @ShevrinJones and Mercado, it passed unanimously.